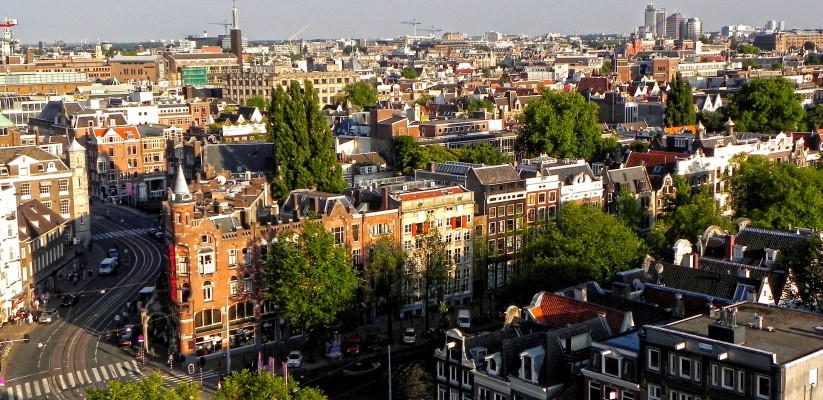 What To See In Amsterdam
Now that I've told you what you should know when planning for a trip to Amsterdam, I'll talk about what you should consider seeing. Because, boy, there is a lot to do there! I'll start writing about the things we saw, then I'll move to the things we didn't see because we didn't have time and finally, I'll write about other attractions worth checking out. So you might want to get a cup of tea and find a comfortable seat because it's going to be a lengthy one.
Dam Square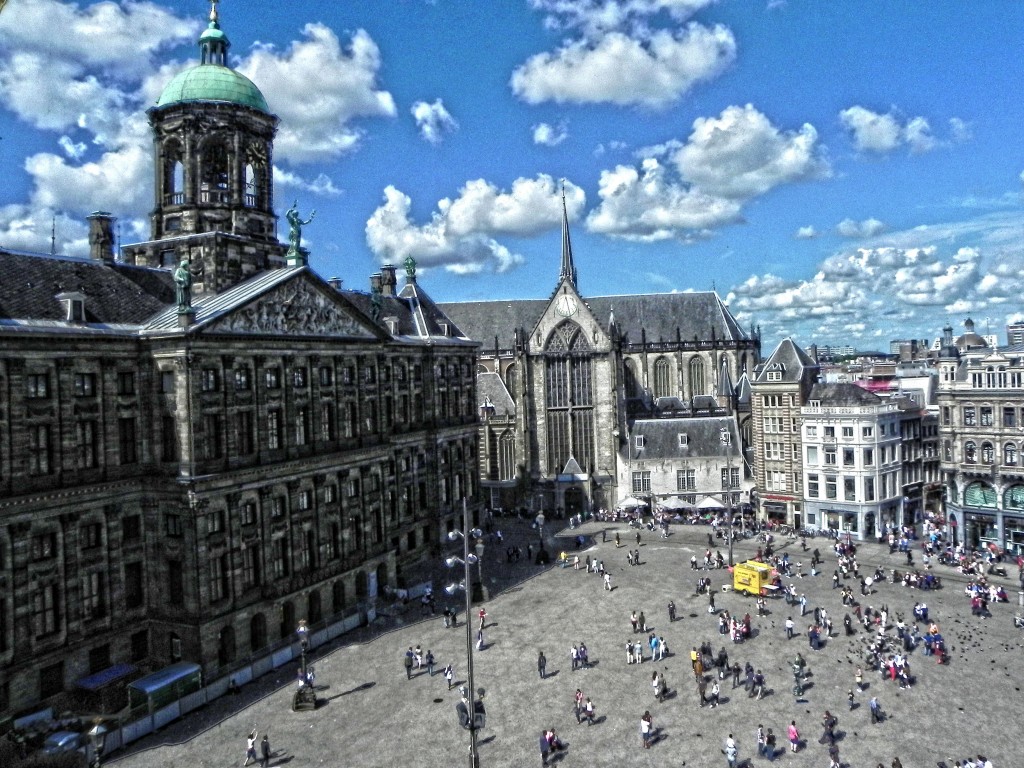 This is THE place to start discovering Amsterdam. Because it's so close to a lot of the sights, we passed it across a few times (you'd think I'd have more pictures though). As the name suggests, the square was initially a dam on the Amstel river, built in 1270. You've got the National Monument on the South of the square, the Royal Palace in the North, Madame Tussauds on the West and Nieuwe Kerk on North-East. I'll talk about each and every one of those. You'll also find that a lot of trams have a stop there. And on the adjacent streets you'll find lots and lots of shops.
Madame Tussauds
This is the second Madame Tussauds I've ever visited, the first being the one in London, and I liked this one much more. They both had a lot of visitors (but it wasn't bothering) and the queues were kind of the same, but the Amsterdam one was more interactive. You could play in Lady Gaga's band, have a coffee with George Clooney or put on Marilyn's dress and take a picture with her. You can check opening hours here and you should keep in mind that if you're going to the Dungeon too, you should get a combi-ticket and save some euros. Although if you have an I Amsterdam Card, the discount at both of them may be more convenient than a combi-ticket.
Anne Frank Museum
You'll wait in line and then you'll wait some more. Unless you go right when it opens, be prepared to wait at least half an hour in the queue. And hope it's not raining. While you wait, if you're not alone, you can leave your friends in the queue and check the souvenirs shops nearby that have quite reasonable prices. Also, if you buy your tickets online, you can skip the queue altogether. All the useful information is on their site. The museum itself is terrifying. Not like the Dungeon though. You are given a paper with the history and you get an idea about what you're seeing, but towards the end they were playing videos with friends and relatives that survived and that's when it actually hit me, the realness of what I've just seen and the tragedy.
Amsterdam Dungeon
Speaking of Dungeon, I can't say I really was scared, it's the anticipation, waiting for something to pop up and scare you, that makes it more interesting. Some parts are really funny. If you volunteer, get ready to be laughed at. Also, there's a small rollercoaster at the end, they'll take a picture when you least expect it, you'll find it hilarious. Look for information on their website, as well as cheaper online tickets.
Heineken Experience
If you like beer, then you must not miss this place. Not only you learn all about Heineken (which is my favorite, although I don't often drink beer), you also learn about how the beer is made AND get to taste it (meaning you get a couple of beers with the entrance ticket). You can participate in fun interactive activities, like making a bottle with whatever you want on the label, a 6D movie, or taking pictures and sending them to your friends at home. Tickets are 18 euros (16 if you buy them online) and it's best to avoid going late so there won't be a long queue. Be careful the last tickets are sold two hours before the museum closes. (It's open until 19:30 Monday to Thursday and 20:30 during the weekend).
Vondelpark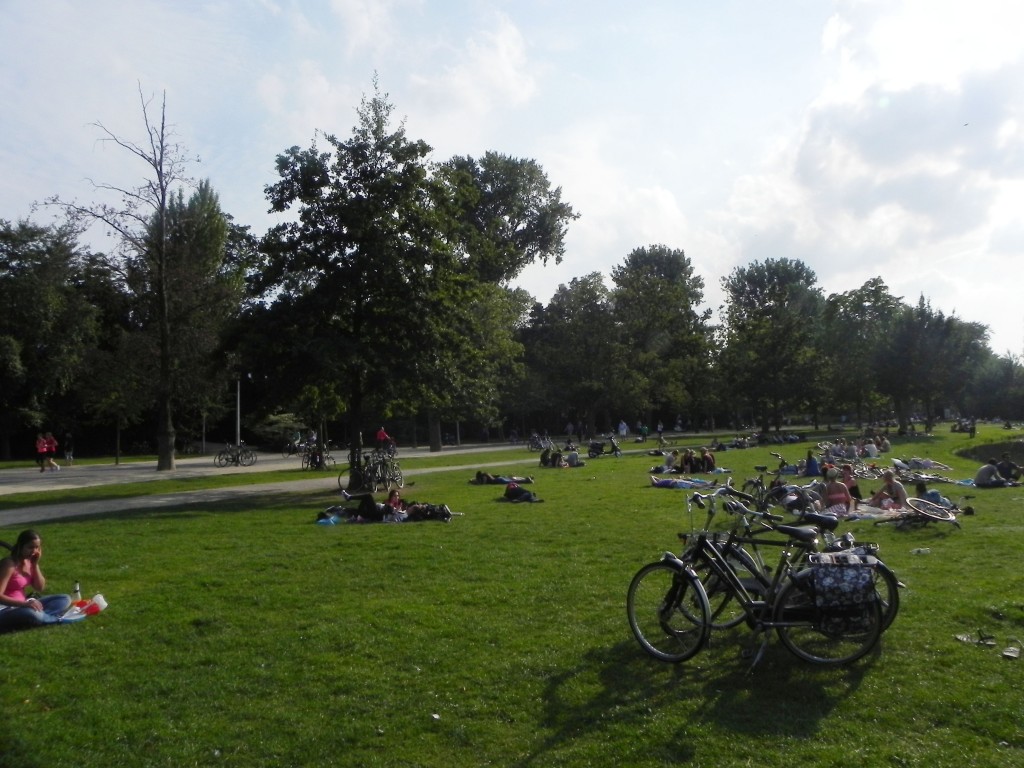 Amsterdam has a lot of parks, but Vondelpark is the largest, with 47 hectares, being the perfect place to relax with your friends on a sunny day. Bring a blanket and just enjoy the day. During the summer months, there is an open air theater with free entrance. The park is easy to reach as it's close to Rijkmuseum, so make sure you won't miss it.
Westerkerk
This may be just my favorite spot, not for the church, but for the tower. I always look for the places where you can see a city from above and this was the most accessible one. At 85 meters, it's the highest church tower in Amsterdam. To get to the top, you need to go early and make an reservation (last group goes up at 7 PM), and only 6 people can go at the same time (6 plus the guide). We were lucky and got a very friendly guide who explained everything we saw better than I could write it here, so if you're going to Amsterdam, I highly recommend checking this out.
Oude Kerk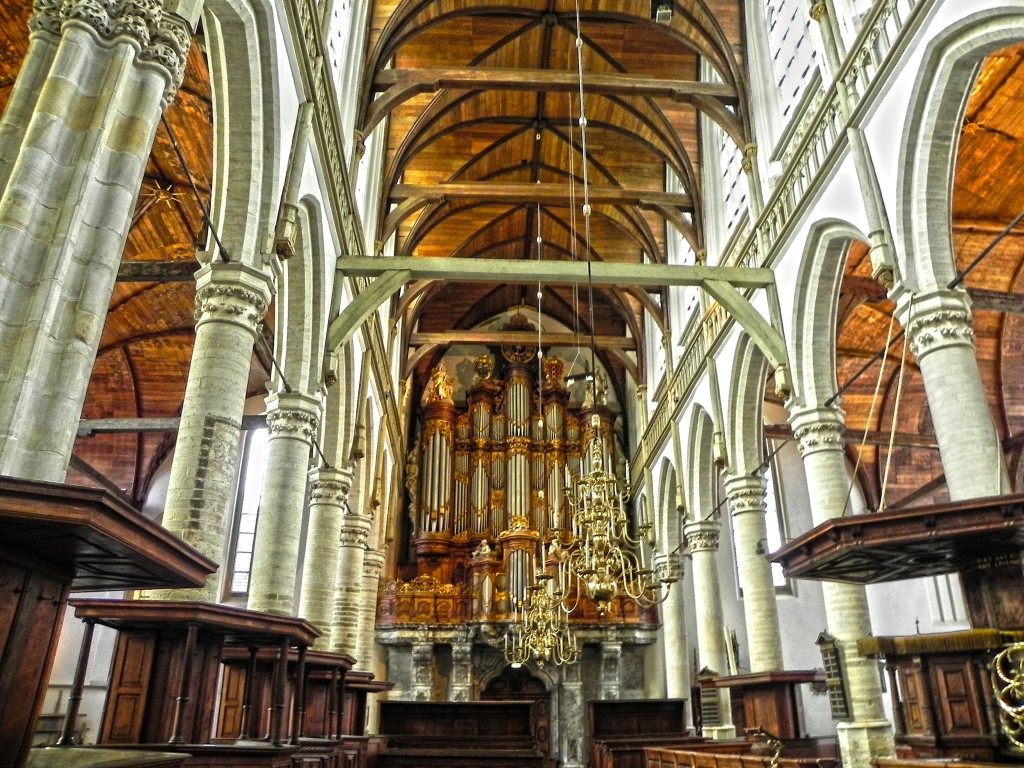 Speaking of churces, you have to visit this one as well. Its name means "old church" and it's the oldest building in Amsterdam, built in 1213, when it was only a wooden chapel, over time being replace by a stone church, today only the roof being made of wood. If you look on a map, I think it's rather funny how the Red Light District surrounds this church. During the religious wars in 1578, all the churches were taken by the Protestants from the Catholics. You could tell apart the newer churches built by the Catholics from the presence of more than one tower. (So I've been told by a guide, don't shoot me if it's not correct 😛 )
Science Center Nemo
Maybe it was the fact that I was in a hurry, or the fact that it was FULL of kids, but Nemo didn't have the same impact on me as other similar museums in Europe. It does have its fun moments though, my favorite was the 'experiment' where you listen to many songs, give them grades depending on how much you like them and then they tell you about your personality type based on your music preferences. There's also a terrace on the roof and you can see the city while having an ice cream, a coffee or eating a kroket, like I did.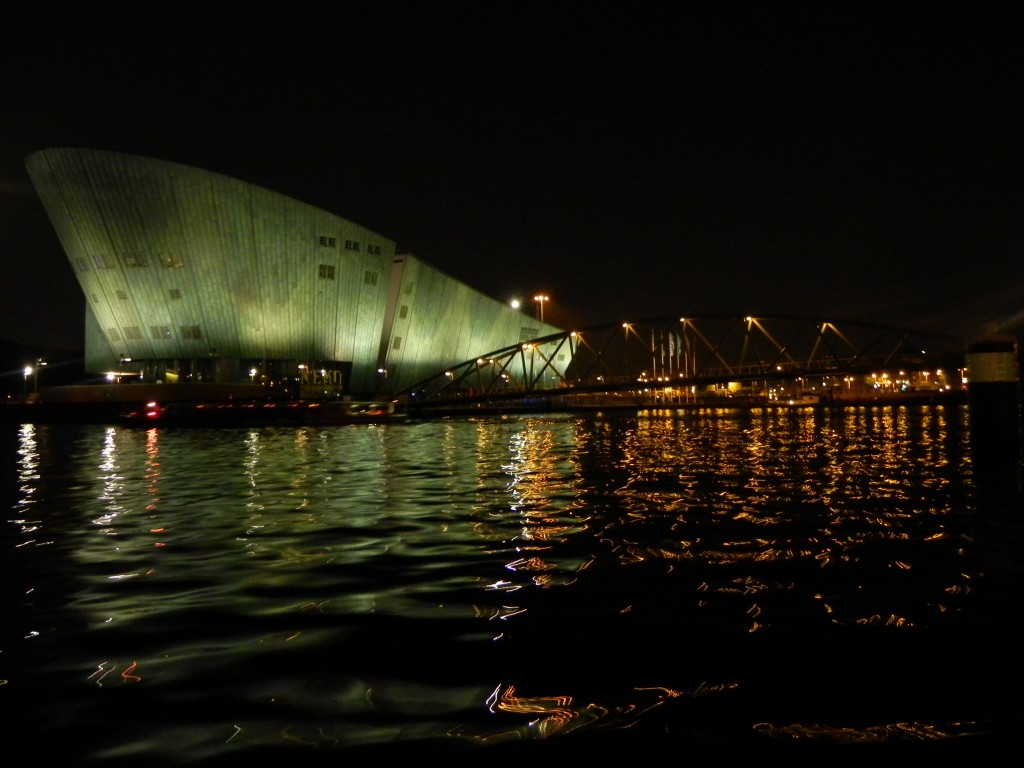 Canal cruise
Whenever I think of Amsterdam, I picture its canals, so it was only natural we'd take a cruise and see the city from a boat. There are SO many choices of the cruise, you can take a regular one, one with dinner or with drinks or you can even take the canal bus. We took the regular one because it was free with the I Amsterdam Card and it was the last day we could use it. It was also the last cruise (around 9, I think?) and we got rather sleepy. But it's one of the things you'd regret not doing.
De Waag
Originally a city gate and part of the Amsterdam walls, this stunning 15th century building has nowadays a restaurant at ground floor. It's the second oldest building in Amsterdam, after Oude Kerk. Sadly, I cannot tell you more about the restaurant, as we've only seen it when we left from the Henk comic store.
Gassan Diamonds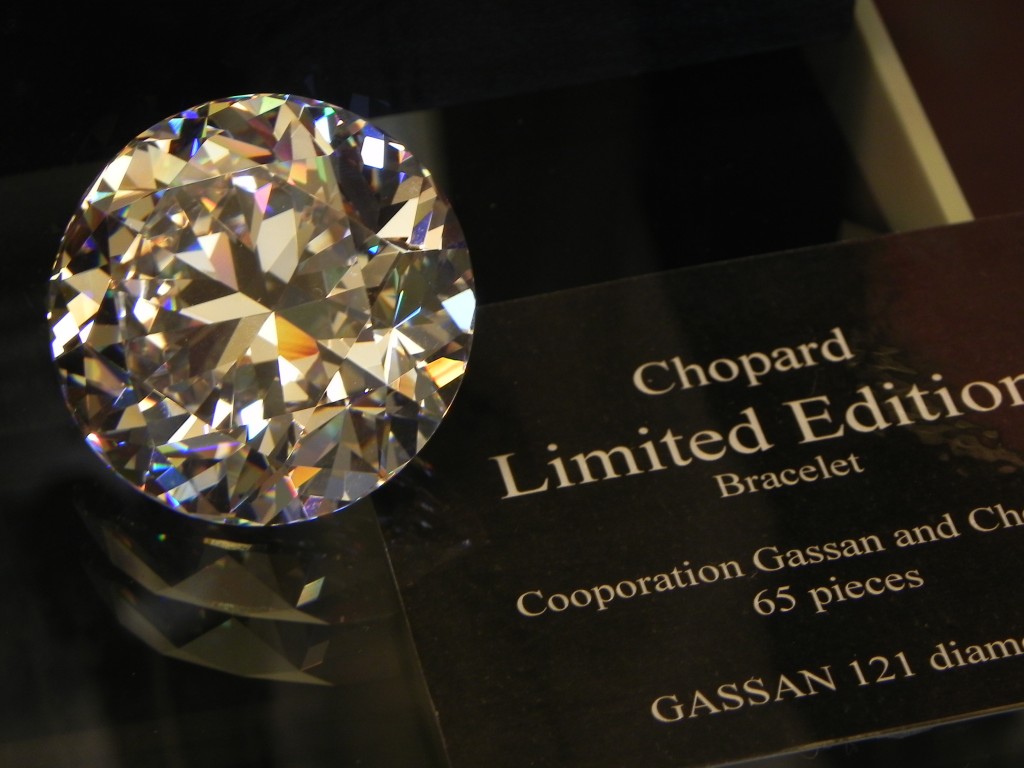 Diamonds are a girl's best friend, but how many girls are able to say they know how a mere stone becomes this beautiful diamond? If you go on this guided tour, you will find out all about the processing and the types of diamonds, you can even look closely at them. Someone should take Lorde on this tour (it's only funny if you know her song Royals, especially the first line). If you have the I Amsterdam Card, you will get a free gift. Spoiler: it's not a diamond 🙂 They say you need to make a reservation online, but when we got there our name wasn't on the list and we were told it doesn't matter anyway.
These are the most important things we've done on our short stay, I'll now write about the ones I wish we would have had time for and then I'll mention other attractions worth paying attention to.
Magna Plaza
It may be odd that I have a shopping mall on the list, but Magna Plaza is more than just a mall. This impressive neo-gothic building was once a post office, now it's the home of many fashion stores. Have a look.Be careful that it's open daily from 10 to 7 PM, except on Thursdays when it closes at 9 PM.
Waterlooplein flea market
Although we've seen it from the bus every day, we hadn't stopped to check it out. It's close to Central Station (two stops), it is said to always have cool, weird things, besides the obvious tacky ones.
Paradiso concert hall
While hardly a traditional city attraction, it is an important and beautiful Dutch concert hall, inside the walls of a former church. Check if there are any concerts you'd be interested in while you're in Amsterdam, and if there are, don't hesitate to go!
Rijksmuseum
There are people who feel about going to the Rijksmuseum the same as going to the Louvre in Paris – something that they Have To Do. Since we weren't passionate about paintings, we decided to skip it. Recently renovated, the museum opened its gates again this year and it has around one million objects on display and you can imagine how long a visit there would take. In front of it there are the I Amsterdam letters that you've certainly seen in pictures.
Begijnhof
I fell in love with the houses in Amsterdam and for this reason I regret missing Begijnhof, this inner court of historic buildings. As I haven't been there, I don't have any pictures to share, but a simple search on Google should convince you to take a walk there.
Royal Palace
If you were looking to meet the Queen, well…you'll be disappointed, she doesn't live in the imposing palace in Dam Square. However, for 7.5 euros you can visit 17 rooms filled with well preserved Empire style furniture, as well as paintings and scultpures from the 17th and 18th centuries.Plan well though, as it's only open for visitors five hours each day (six during the summer)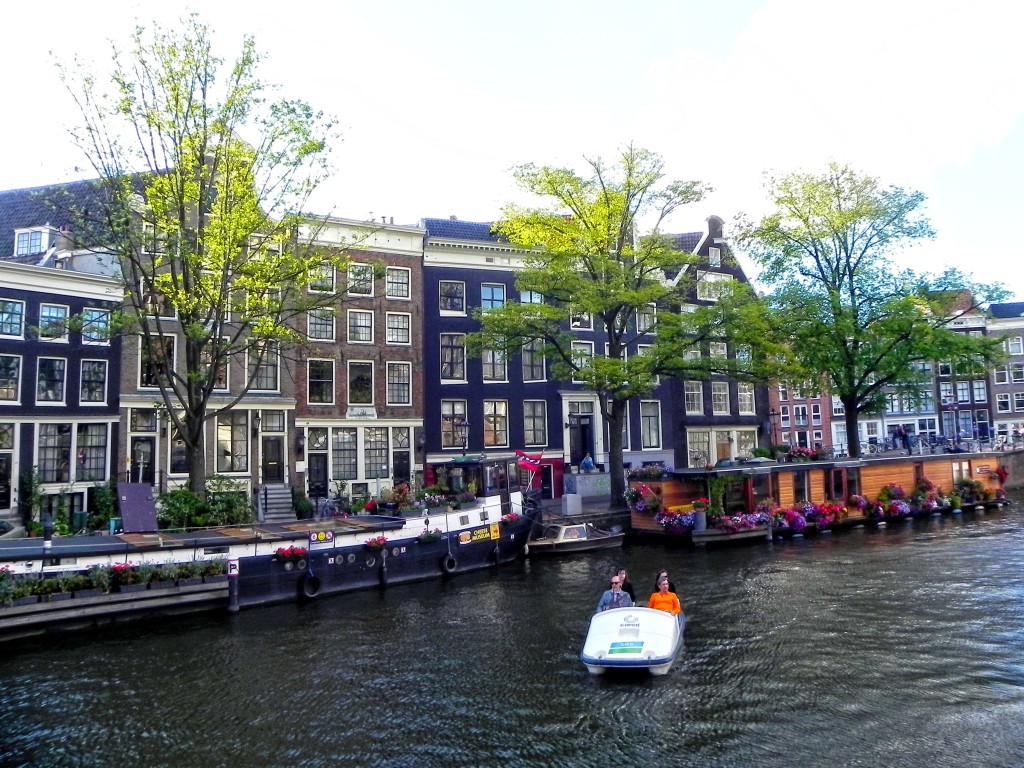 Bloemensingel (Flower Market)
When I say Holland you say…..tulips! Well if you're visiting Amsterdam when the time of the tulips has passed, you could settle for one of the most colourful places in Amsterdam – the Bloemensingel flower market. Built on floating barges, you can find all kinds of plants here.
Windmill van Sloten
Speaking of Dutch clichés, I am sorry I've only seen a windmill from the train and not upclose. The Sloten Windmill is the only public one and for the price of €5.50 you get a tour of this mill that houses a permanent exhibition called "Amsterdam on the water". Forget the oversized Duth shoes (that I've only seen on a street leading to Dam Square), go see a windmill! 🙂
House of Bols
Are you the type of person who enjoys drinking a cocktail, with little umbrellas, lime slices, different types of drinks mixed together and all that? Would you like to learn how to make that at home? Well House of Bols is the place for you then, making for a fun visit. If I haven't convinced you, then you should know that the entrance ticket includes one free drink, the rest being only 5 euros.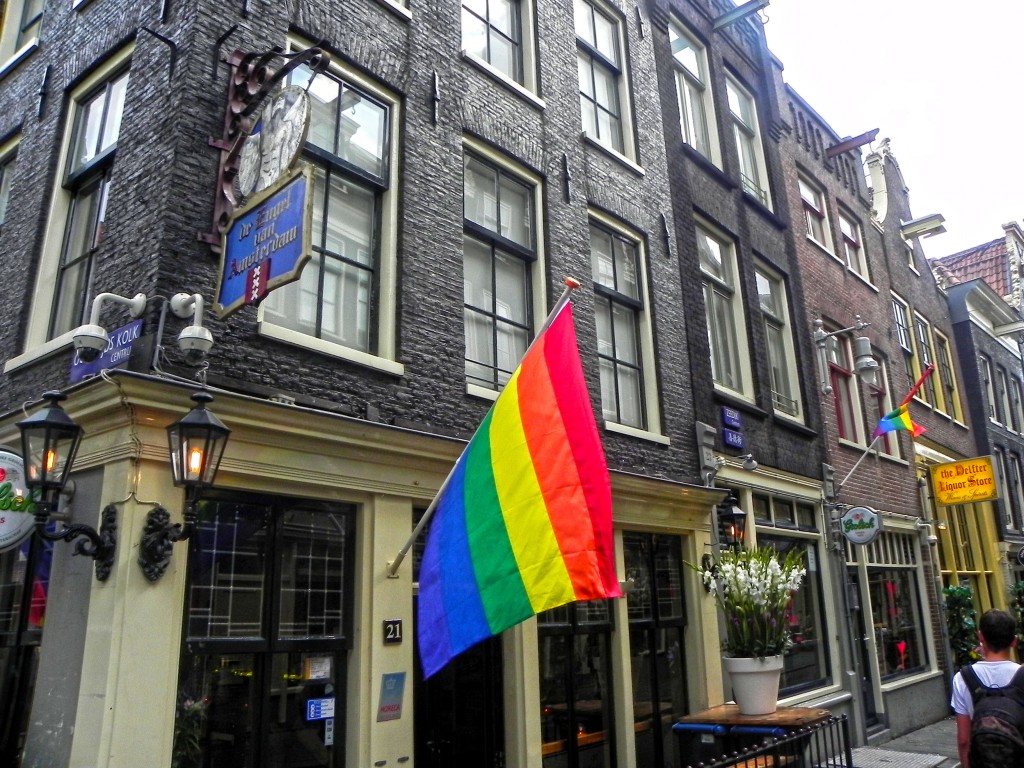 Okay, now that you have an idea about what you can visit in Amsterdam, here are some other attractions you may find interesting: Hortus Botanicus Amsterdam (one of the oldest botanical gardens in the world, entrance is € 8,50), Nieuwe Kerk (it didn't seem as important as Oude Kerk, but it has a rich history and if you have time, you could consider it), Artis ZOO (for the price of € 19,50, you not only get to see a zoo and an aquarium, but also a botanical garden and a planetarium), De Gooyer (the tallest wooden windmill in The Netherlands, next to it there's a brewery), Saint Nicholas Church (just across Centraal Station, we've passed by it every day, but hadn't gone inside), Magere Brug – Skinny Bridge (a very narrow bridge that you most likely will see during the canal cruise), The National Maritime Museum (I wanted to see it only for the Amsterdam, the large ship that you can see from the Nemo terrace), Van Gogh Museum and Rembrandt House Museum (again, only if you're passionate by art, and especially theirs. If not, there are better things you can do).
Have you ever been to Amsterdam?