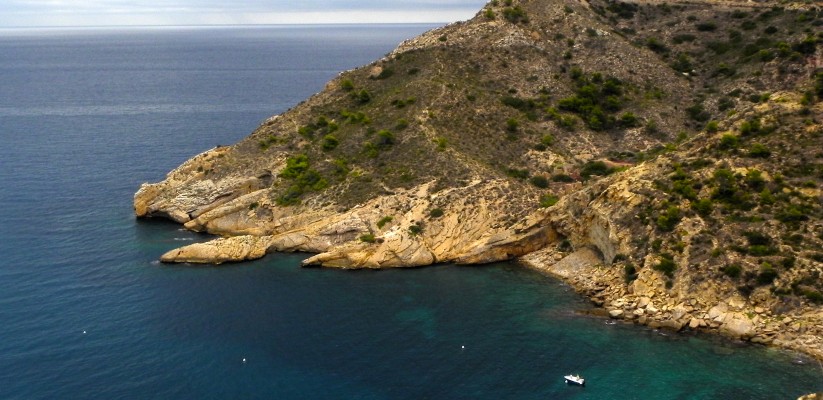 Day Trips From Valencia
After we've seen the most important parts of Valencia, we had planned to drive along the coast, to admire the beautiful scenery and search for the best beaches. It sounded like a good plan, right? Except it hadn't cross our minds that it would be cloudy. And rainy. And windy. Nonetheless, we made the most of it and saw some great places that I highly recommend. My favorite parts include hiking in a natural reservation whilst taking pictures of the cliffs, being covered with hungry parrots at an unusual "zoo" and seeing a live kangaroo for the first time. They were so chill, it was as if they were stoned 🙂
Benidorm
Benidorm is a lovely city. This being said however, when we arrived the weather was (excuse me) shitty, it was cold (compared to the heat in Valencia), cloudy and about to rain at any minute. Which is a shame, because the city has two beautiful beaches (Levante and Poniente – I recommend the latter), and I would have loved to spend a few hours there. All I remember are some very impressive sandcastles. There is also a huge theme park called Terra Mitica, that could have been interesting. Maybe next time…
Parc Natural De La Serra Gelada
When we left from Benidorm, cold and a bit gloomy, we wanted to to go Cabo de la Nao (Cap de la Nau). We couldn't find the route, my parents were frustrated and told me to say where to go. I put the pen on the GPS and said "this is where we want to go". It wasn't. Funny enough, the final destination was exactly the entrance of the Natural Park Serra Gelada. With cliffs over 300 meters above Benidorm and interesting vegetation, you can take a memorable hike in this park and admire incredible landscapes, like the one in the picture. The park was first mentioned in the 17th century when someone hid from pirates there 🙂 You get a guide and find out there are more routes you can take. We took the first one – The Albir lighthouse – that was 5 km (there and back) and it took about 2 hours.
Cabo de la Nao
After the Serra Gelada park, "Cape of the Ship" (as it would be translated in English) was a bit of a letdown. Yes, the view was spectacular, but the weather was even worse, while at Serra Gelada the wind wasn't blowing, at Cabo de la Nao, it was so strong, we only stopped for a few pictures. There was a restaurant there, but it had closed before we arrived, so I can't tell you anything about it. If you have better stories from this beautiful place, do let me know. 🙂
Peñíscola
If you laughed at the name, you sir have a dirty mind! I didn't even realize it sounds like that until people started pointing it out. Locally called "The City in the Sea" (La Ciudad en el Mar), Peniscola reminded me of Mont St Michel in France (where I'm hoping to go to this summer). Built by the Moors, this fortified town is famous for its castle and the maze of narrow streets where you will find souvenir shops where you WILL spend money. I went in three shops and then they had to drag me away, because I was like "but there are still pretty things!!!!!". 🙂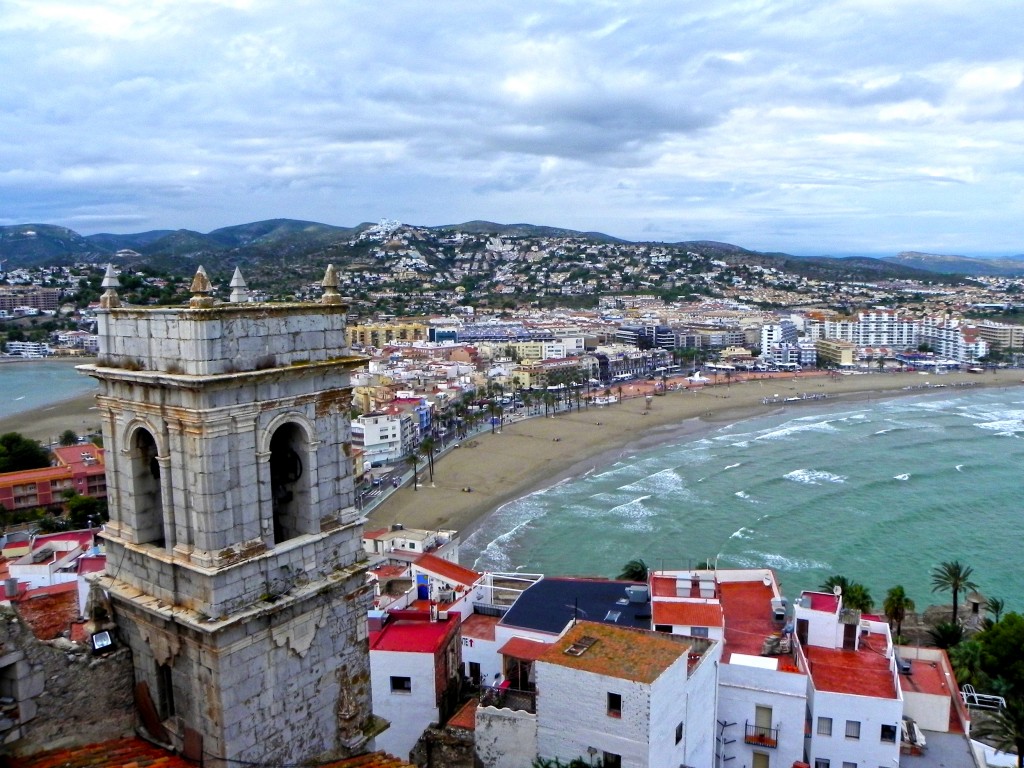 Jardín del Papagayo
When we left from Peniscola, we saw some signs about Jardín del Papagayo and decided to check it out, since we didn't feel like going back to Valencia. The detour was worth it, because you get to see all these beautiful parrots, in all colors and shapes. But that's not it. For a few euros at the entrance, you can buy sunflower seeds and feed the smaller ones (it says where you can do that, some bite too hard to be playing with them). Laugh at how your friends are all covered in hungry parrots, be terrified and amused when they're all over you. Be careful with your possessions when you get close to the bigger ones (in cages) – one of them bit my mom's camera 😆 . After the parrot-feeding-experience, there were a few kangaroos who didn't even acknowledged our existence. But I didn't try to get too close to them. Here is the website for more information.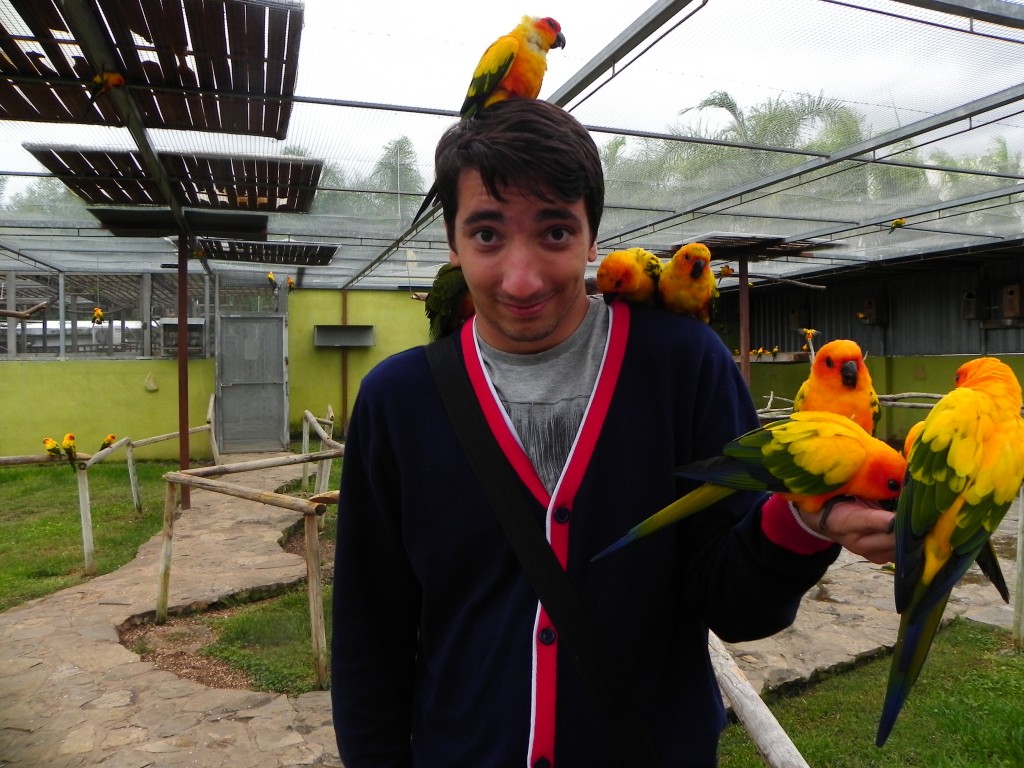 Castellón de la Plana
We visited this beautiful medieval city for a few hours. While it doesn't bring as many tourists as other cities, you shouldn't miss the gothic Concatedral (co-cathedral) de Santa Maria, El Fadrí – the bell tower next to the cathedral and the Ajuntament – the city hall. Sadly, they were all closed. I like it when I go to a different country and apart from the people I'm with, I don't hear Romanian speaking. Yeah, that totally did not happen in Castellon.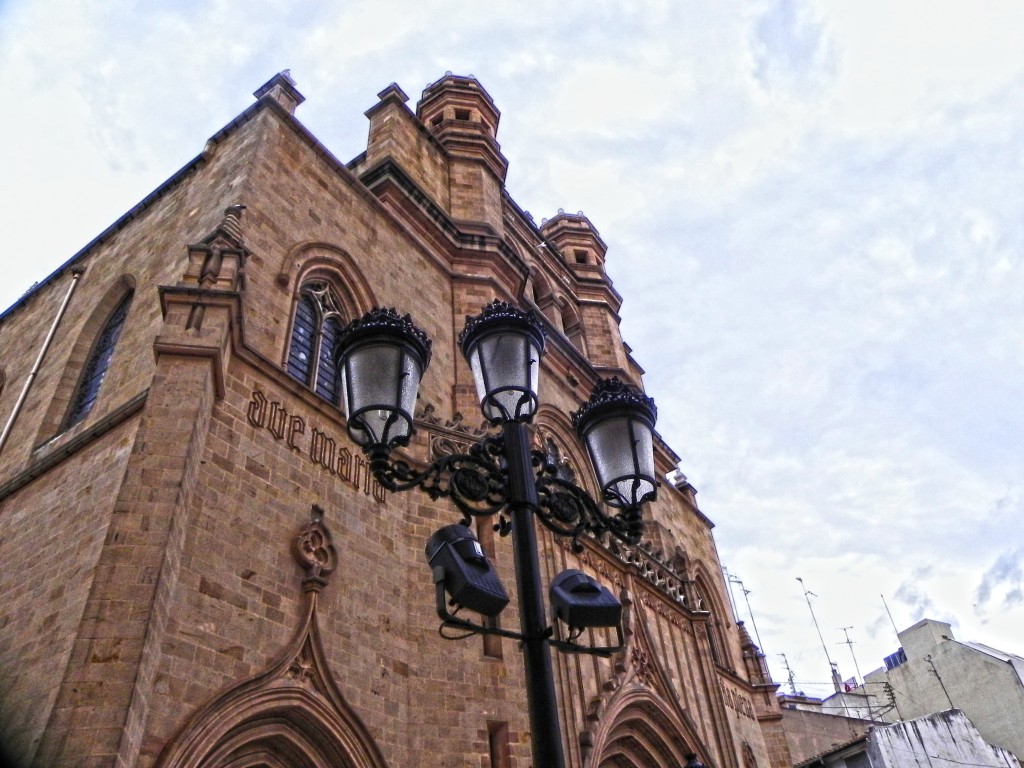 Alicante
I had mixed feelings about Alicante. On the one hand "fuck yeah, sun and beach and one last swim in the Mediterranean sea", but on the other hand "fuck no, going home tonight". We only had time to visit the castle and go to the beach. Located on the top of Benacantil Mountain, 166 meters above sea level, the Santa Barbara Castle gives you great views of the city. You can check out their site for more information . Afterwards we were looking for the La Albufereta beach but we couldn't find a parking spot and it was getting late so we settled for Almadrava, a small beach away from the city where there were only a few old ladies besides us. 🙂 You can find more about the beaches in Alicante on this site.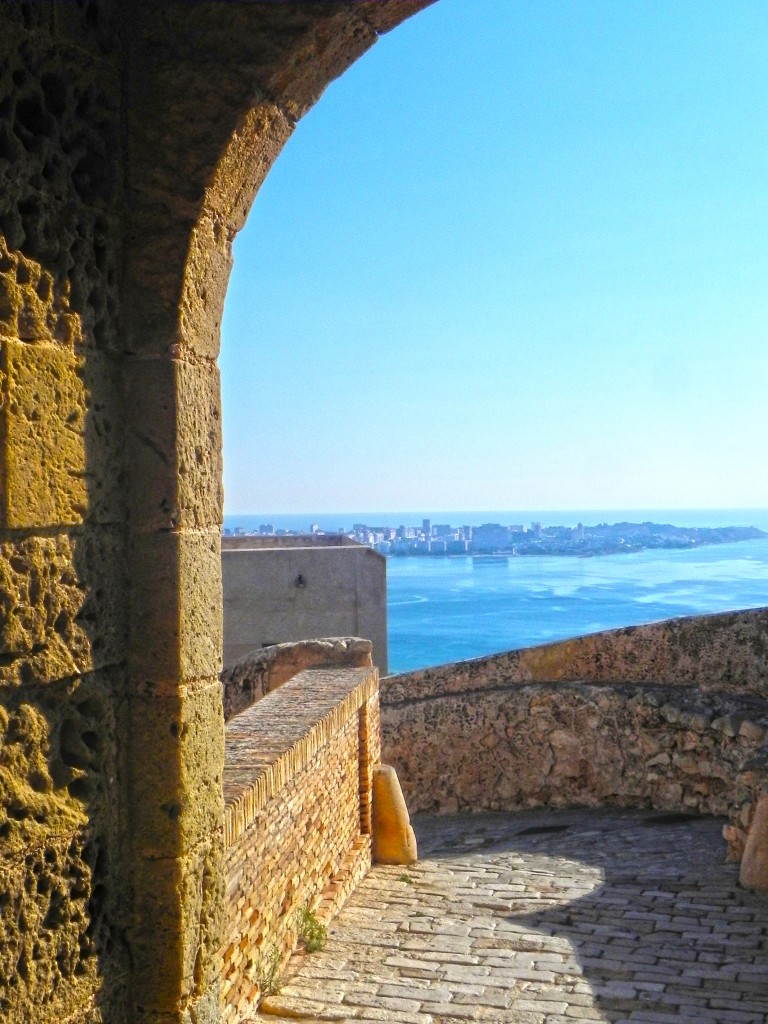 Just a fair warning, in Spain all highways have tolls (that you can pay by cash or credit card, though not all our credit cards worked) that seemed a bit expensive to us. Unfortunately I can't remember how much it was exactly, my parents said they think it was around €400 for tolls and parking. This site has more information on how to pay.