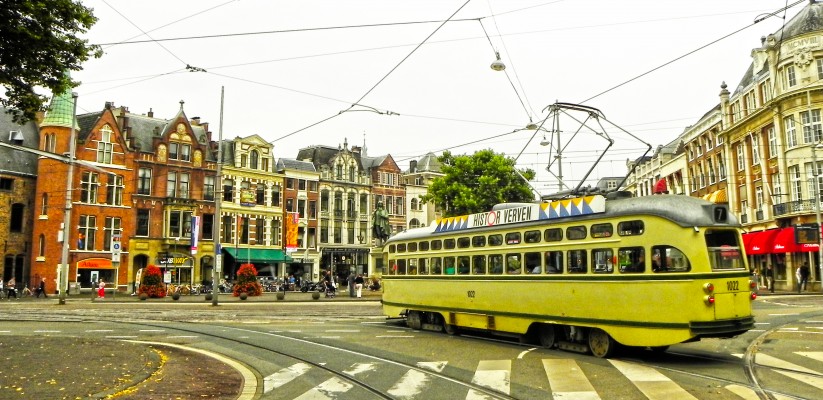 Tick Tock: 48 hours in The Hague
The Hague is so charming, it almost makes me wish I had missed my plane back home, so I could spend a few more nights exploring this beautiful Dutch city by the North Sea.
We had decided we wanted to go to the beach one day during our holiday in The Netherlands and I liked The Hague or Den Haag the most. "There are other places with more beautiful beaches," my Dutch friend Anouk warned me. But this city just had something that drew me there.
It's very easy to get from Amsterdam to The Hague, there are two trains per hour (8:27, 8:57, 9:27, 9:57 and so on. You get the idea). It takes less than an hour and it costs 11 euros for one way. There are also trains directly to and from Schipol Airport.
We booked a hotel right next to Den Haag Centraal, the main train station. Hampshire Hotel – Babylon Den Haag is a 4-star hotel which was affordable for one night (I'm sure we could've found cheaper, but we didn't want to carry our luggage too much) and had everything we could ask for. Granted, we didn't stay in the room much, but still 🙂
On the first day, because it was sunny, we decided to go to the beach and so we took a tram to the last stop – Scheveningen beach. The first thing I noticed was how different the trams are than the ones in Amsterdam, as they don't have the same modern look.  The ride took about 20 minutes during which I saw a good part of the city. It was then when I wished I had more time to explore (and take more pictures) as I fell in love with it. Amsterdam may be the cool and fun place to be, but The Hague is its older and wiser aunt.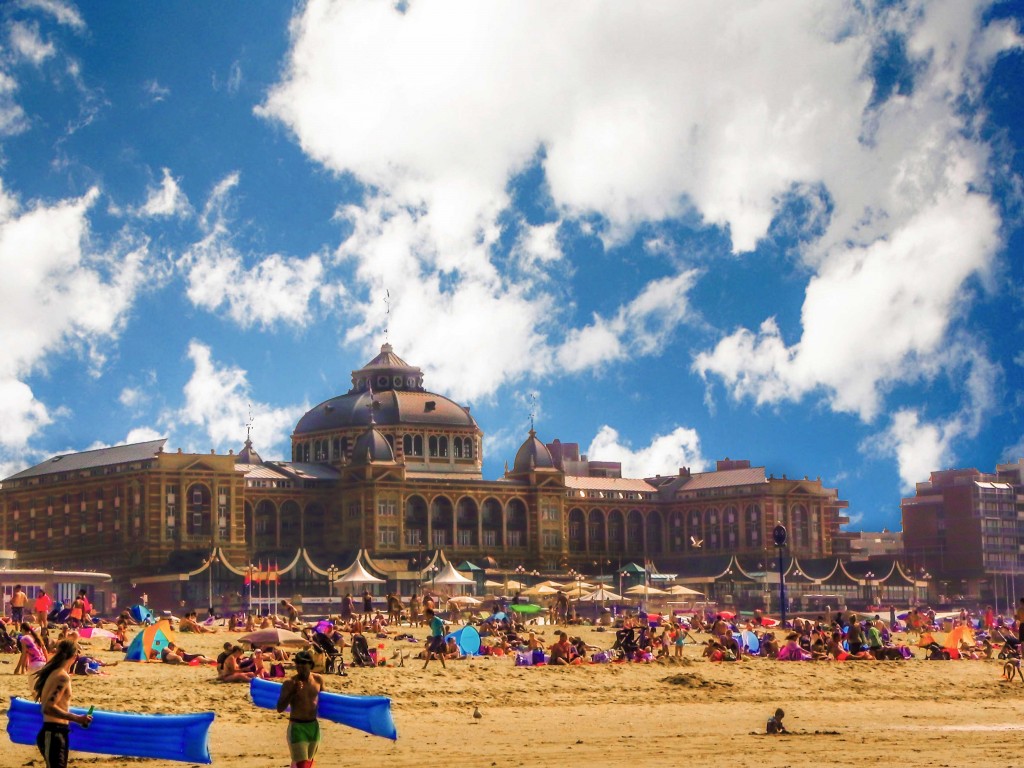 We got to the beach and we were astonished by how huge it was. There weren't too many locals and although it was mid August, the weather, as well as the water, weren't too warm. But I was gonna take a bath even if it killed me! 🙂 After a few minutes, you get used to the water and the waves surely made it more fun. It's worse when you get out of the water, it's windy….and your friends run off with the towels (those bastards!).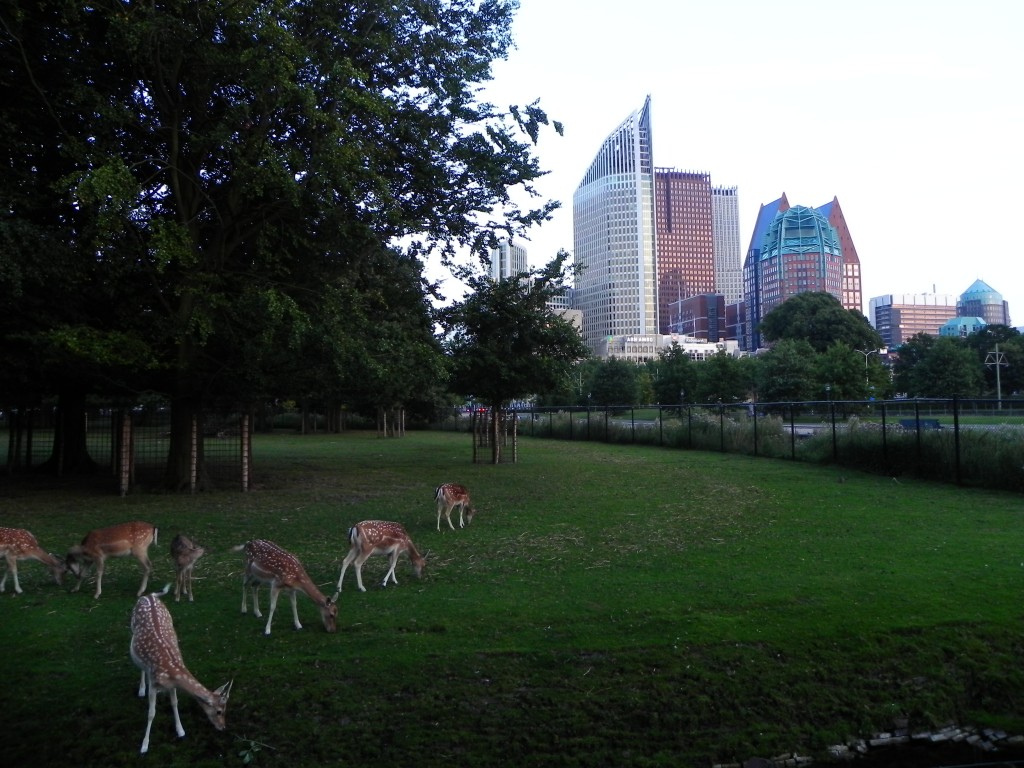 There are so many restaurants by the beach, it's impossible not to find something you'd like. Afterwards, because we wanted to make the most of our time, we visited the park in front of our hotel. Called Haagse Bos (or Forest of the Hague), it is one of the oldest forests in the country and we sat there looking at deers and rabbits like we've never seen such magical creatures before. Later, we set on foot to gaze at what this city had to offer and find a place to eat, which can be very tricky after 8 PM, so beware. Out of all the places we found, only one had the kitchen still open, the others were only serving drinks. Because it was my last night, I said "Fuck it, I'm on holiday" and ordered mussels. Big mistake, they weren't too well cooked. And now I'm craving mussels. Great. Note to self: don't write about food unless you've had a decent meal in the last 4 hours!
The next morning, I wanted to take a closer look at the beautiful buildings we kept seeing from the tram, turns out they were Binnenhof, a complex that has been the meeting point of the Dutch Parliament since 1446. The more you know.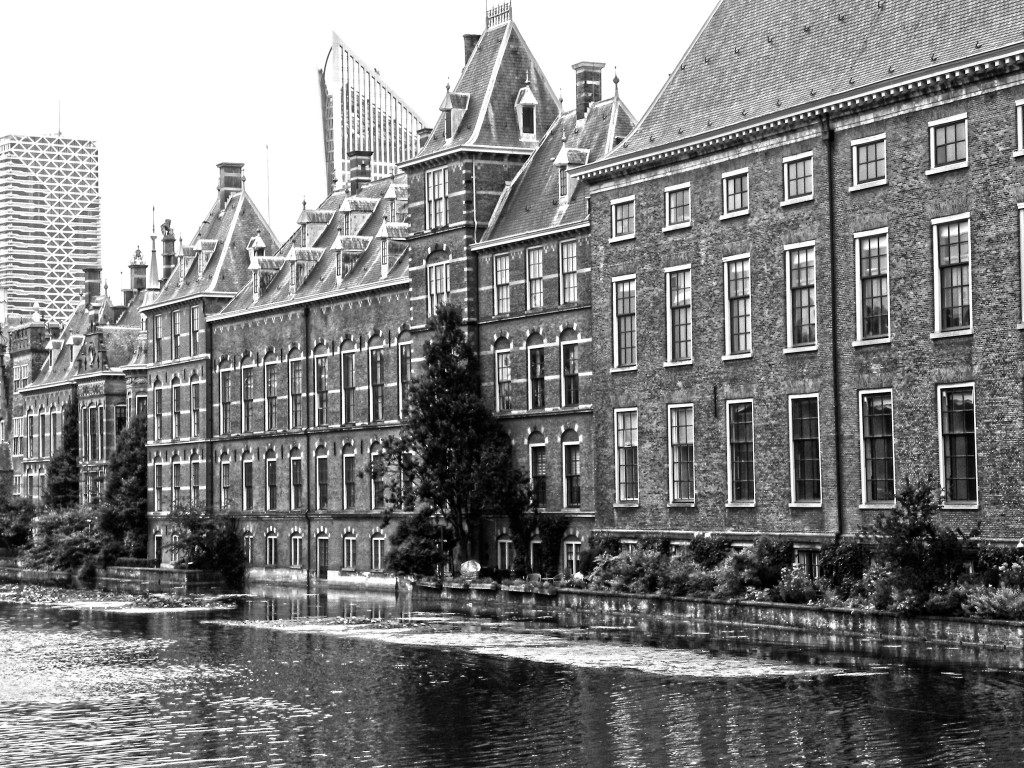 When I went to The Hague, I had only two things planned: beach and Madurodam – this park with miniatures of the most important places in The Netherlands. Let me just tell you, the park is an absolute must! It is so much fun, I spent a lot of time admiring the detail of each building and imagining I'm Gulliver or worse, Godzilla. It started raining (for the first time in our trip) and we had real Dutch weather in a miniature Holland park. Perfect way to remember our last day. The place is full of children and there are a lot of activities they may find interesting (helping to pull out a fire or finding out your weight in cheese rolls).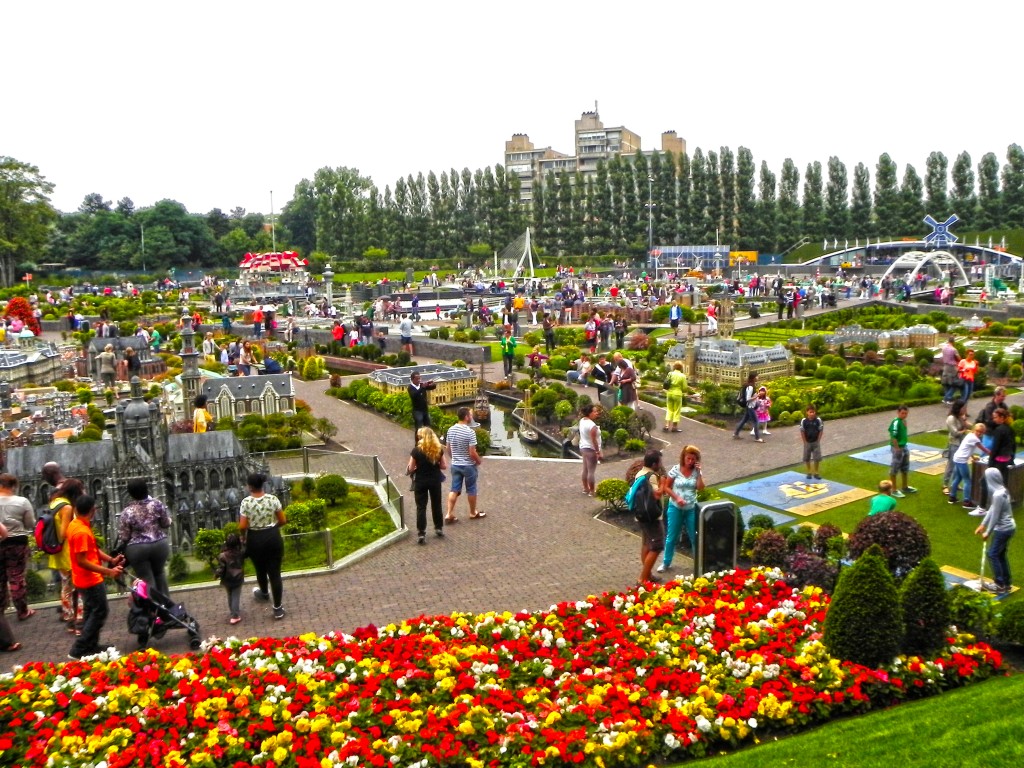 If you visit The Netherlands and have some time, I highly recommend The Hague, as it won't disappoint. And if words didn't convince you, maybe a few other pictures will.