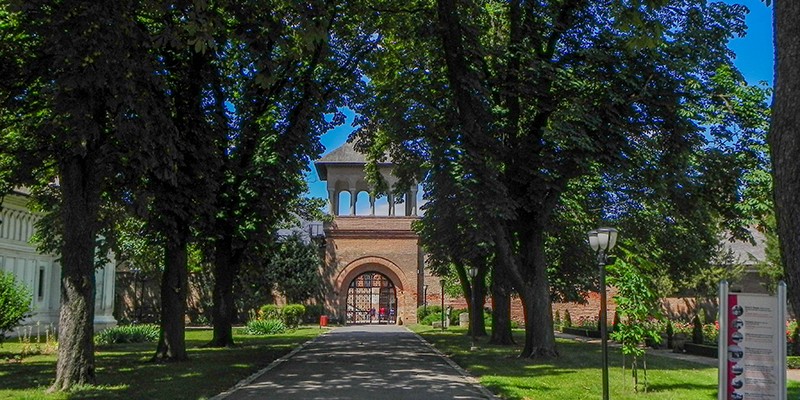 Escape From The City At The Mogosoaia Palace
Once upon a time (a few weeks ago, actually), I convinced my friends to leave the city behind for a few hours and take advantage of the warm weather. Thus, we went to visit the Mogoșoaia area, a few kilometers from Bucharest. Not only it is home to the Mogoșoaia Palace, a building with a rich history, but it's also a great choice for people who want to go for a picnic away from the ever-noisy city.
Built over 300 years ago by Constantin Brâncoveanu, a prince of Wallachia, the Mogoșoaia Palace is the stepping stone in the creation of a new architectural style, most commonly known as Brâncovenesc style (or Romanian Renaissance), that combines Venetian and Ottoman elements, which is understandable due to the relations with the Ottoman Empire at the time. The history of that time is more hectic than a Game of Thrones episode, you've got backstabbing, mysterious deaths, banishment and even war. After Brâncoveanu was executed by the Ottoman Empire, the Palace was turned into an inn. Having survived multiple wars and the communists, the palace is nowadays a museum for the Brâncovenesc art.
Let's take a look…
There is a restaurant inside, but I strongly recommend bringing your own food and making a picnic, as the prices there can be quite over the top. There is plenty of space so you can bring a blanket, lie down on the grass or even play volleyball/frisbee or anything like that.
The Palace in all its glory. I feel like you can easily identify the particular elements of the Brâncovenesc style that are present in many other churches or palaces throughout the country. Now this would be a good idea for a future post 🙂 *makes note about it*
How to get to Mogoșoaia:
By car: 11 km away from Bucharest, on the road to Târgoviște.
By public transportation: M4 subway to the Parc Bazilescu station (last stop) then either take the 460/460-bis bus (warning: tickets used in the city aren't accepted, there are some special ones) or any of the unnumbered buses (in Romanian known as 'maxi-taxi') going to Mogoșoaia, for as little as 4 Ron.
Hope you've enjoyed the pictures, let me know in the comments what you think 🙂
Want to make sure you never miss a post? Subscribe via e-mail in the sidebar, or follow me on Facebook and Twitter.