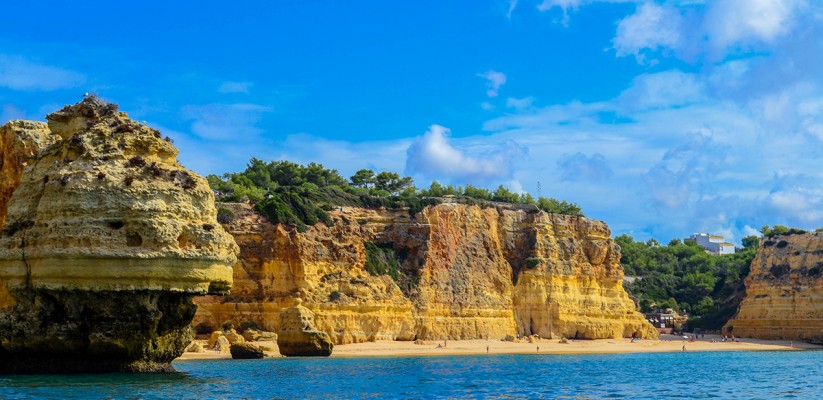 5 Of The Best Beaches In The Algarve
Summer may be over, but that doesn't mean we have to stop thinking of these awesome places where all your worries seem to magically disappear and you can feel your batteries charging. Golden sand instead of the uncomfortable office chair, seagulls singing instead of hearing that person's life story in the bus and…actually, can I just move my winter residence somewhere on a warm and sunny beach? No? Mean.
Portugal has some of the most beautiful beaches in Europe and the Algarve region is famous for its breathtaking scenery, but no photos on the internet have prepared me for what it was like to experience it on my own. I would like to show you the five beaches I've loved the most, the ones that I picture when I close my eyes and think of the trip.
5. Senhora da Rocha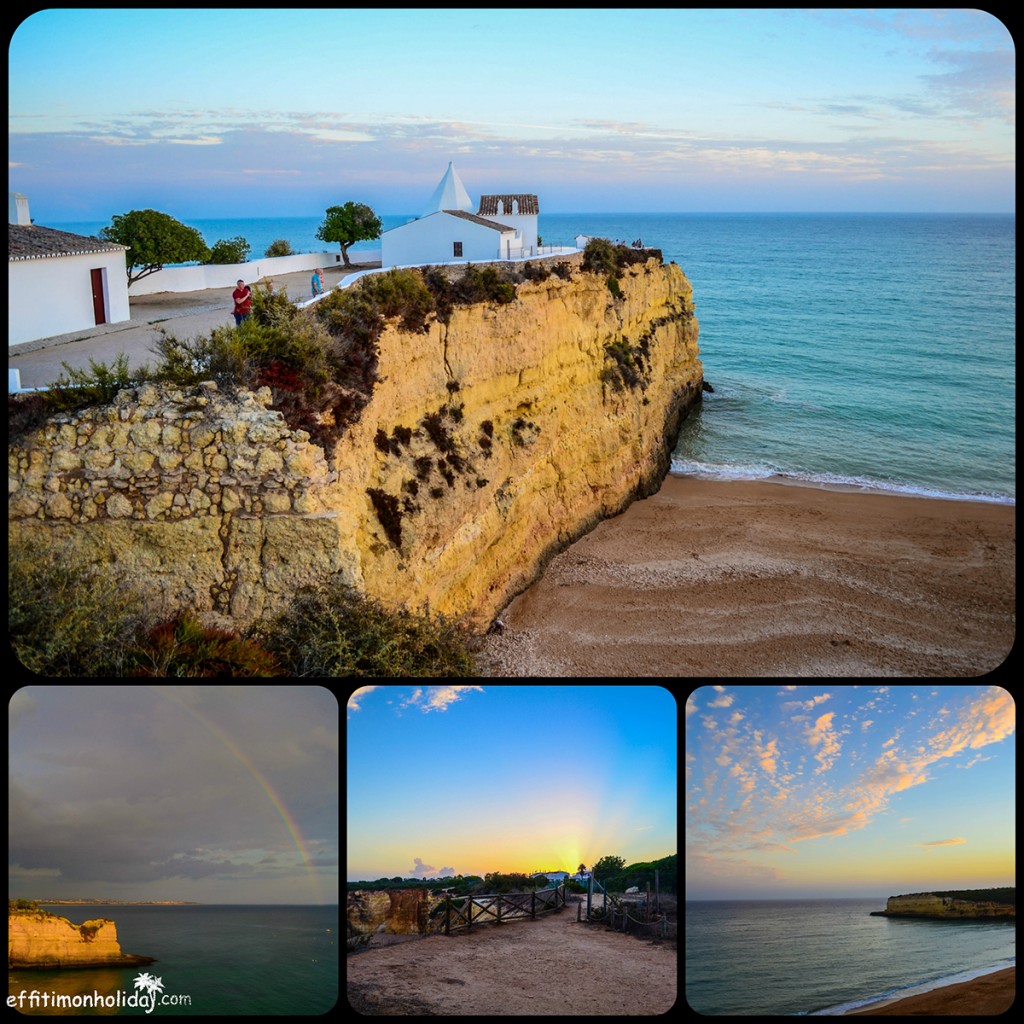 This was the first beach I've seen because it was the closest to the apartment we've rented and it was a charming one, surrounded by cliffs. On the top, there is the small chapel of Nossa Senhora da Rocha and you can enjoy stunning views, especially if you go there at sunset. There is also a restaurant nearby and the menu looked good. On the first night there was even a band setting up a stage outside.
4. São Rafael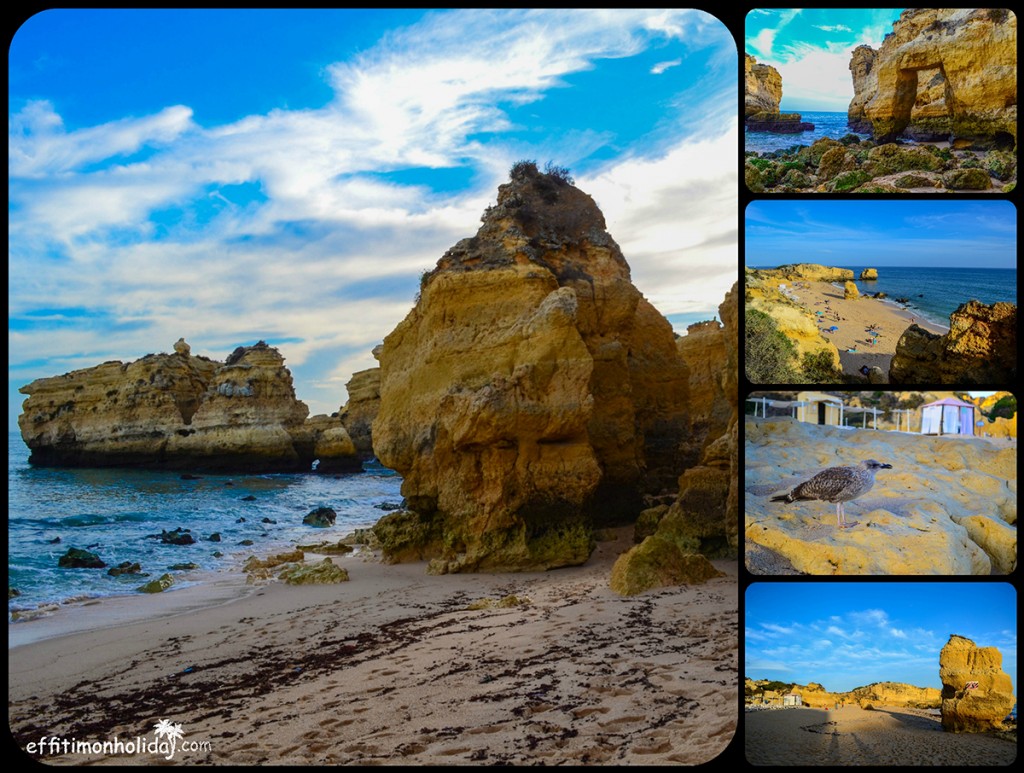 We have discovered it somewhat by accident, after having a rather disappointing morning. We were going to visit another famous beach but we couldn't find it, then we spent a few hours in Albufeira, which I didn't really like, it was too crowded and felt like a tourist trap. So when we arrived on the Sao Rafael beach, we didn't want to leave. It's close to the airport in Faro and even closer to Albufeira so when you go, let me know if that noisy and hungry seagull is still there. 😉
3. Dona Ana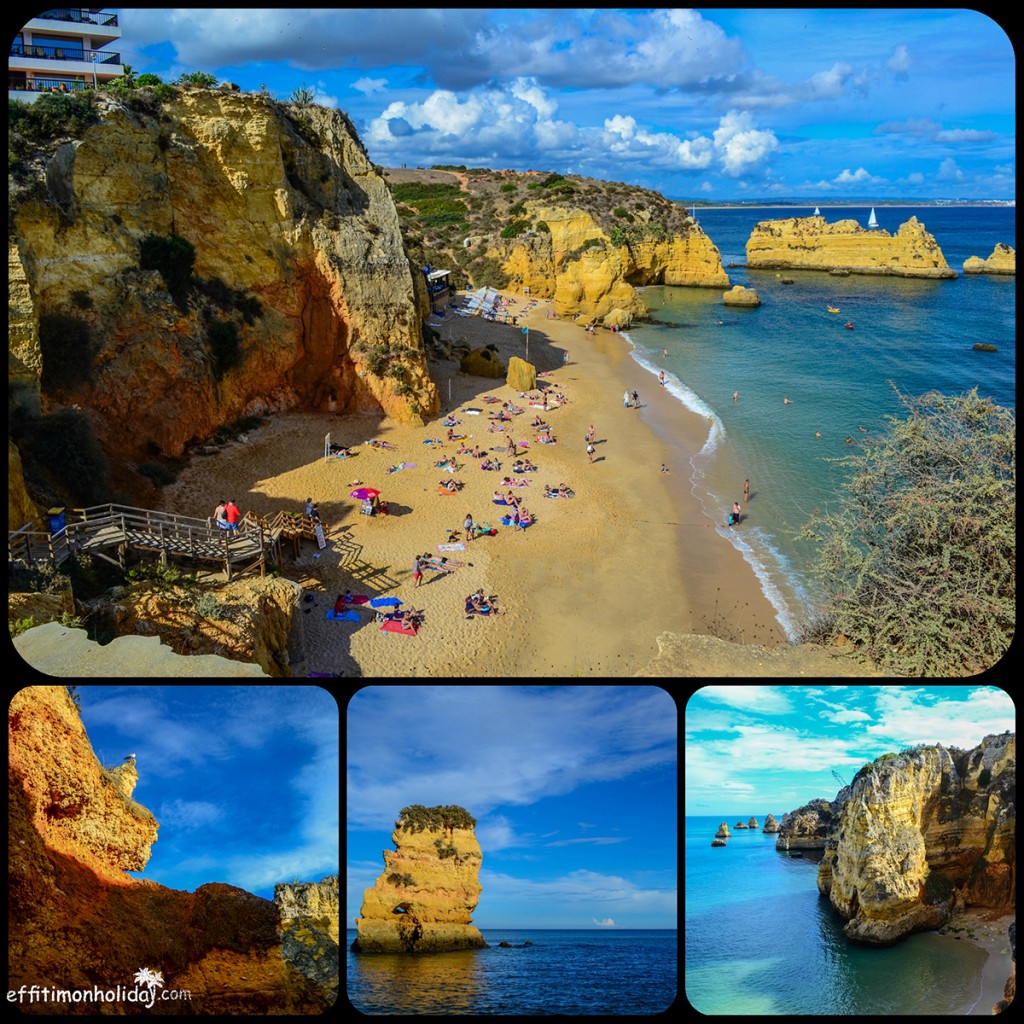 I admit, I haven't done much research when planning which beaches to see, but the one that I knew I couldn't miss was the famous Dona Ana beach. It's located 20 minutes from the center of Lagos and before you walk down the wooden staircase, stop at the viewpoint above and admire all the stunning rock formations. We would've stayed longer, if the sun hadn't decided to go behind the cliff.
2. Marinha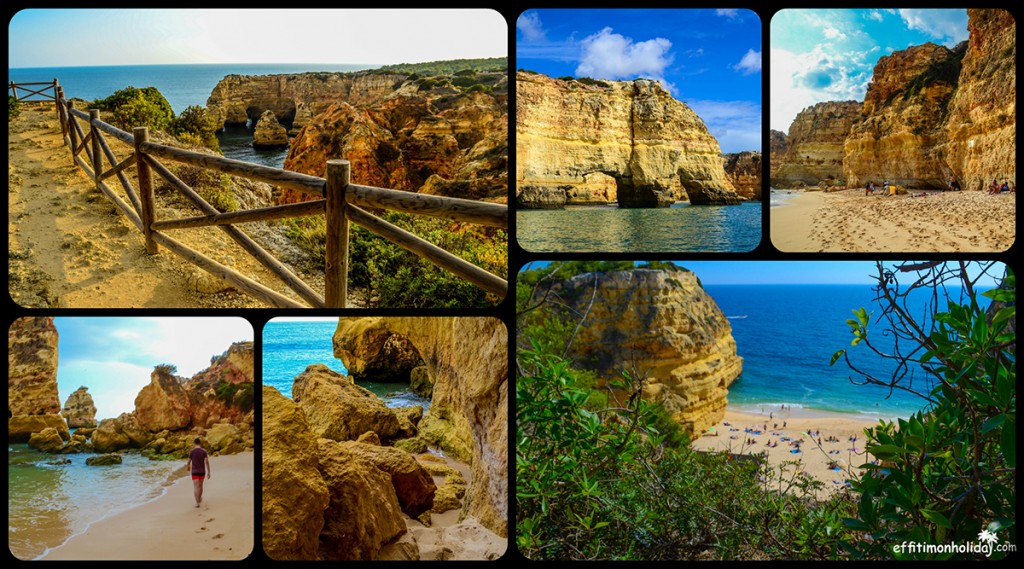 I admit, I didn't know about this beach, but when the tour guide on the boat trip took us there, I knew I had to lay on its sand too.  "Here we can imagine an elephant drinking water", our guide said. It's close to Benagil, the place where you can take a boat and visit the gorgeous nearby caves (more on this later). The beach is gorgeous as it is, but if you dare going through a very small space between the rocks (with a DSLR camera even, damn!), you can reach a hidden idyllic beach that will make you want to stay there forever. Just be careful if you climb the rocks, they are quite sharp. You'd think this should be common knowledge, wouldn't you? Well my bare feet didn't enjoy it.
1. Beliche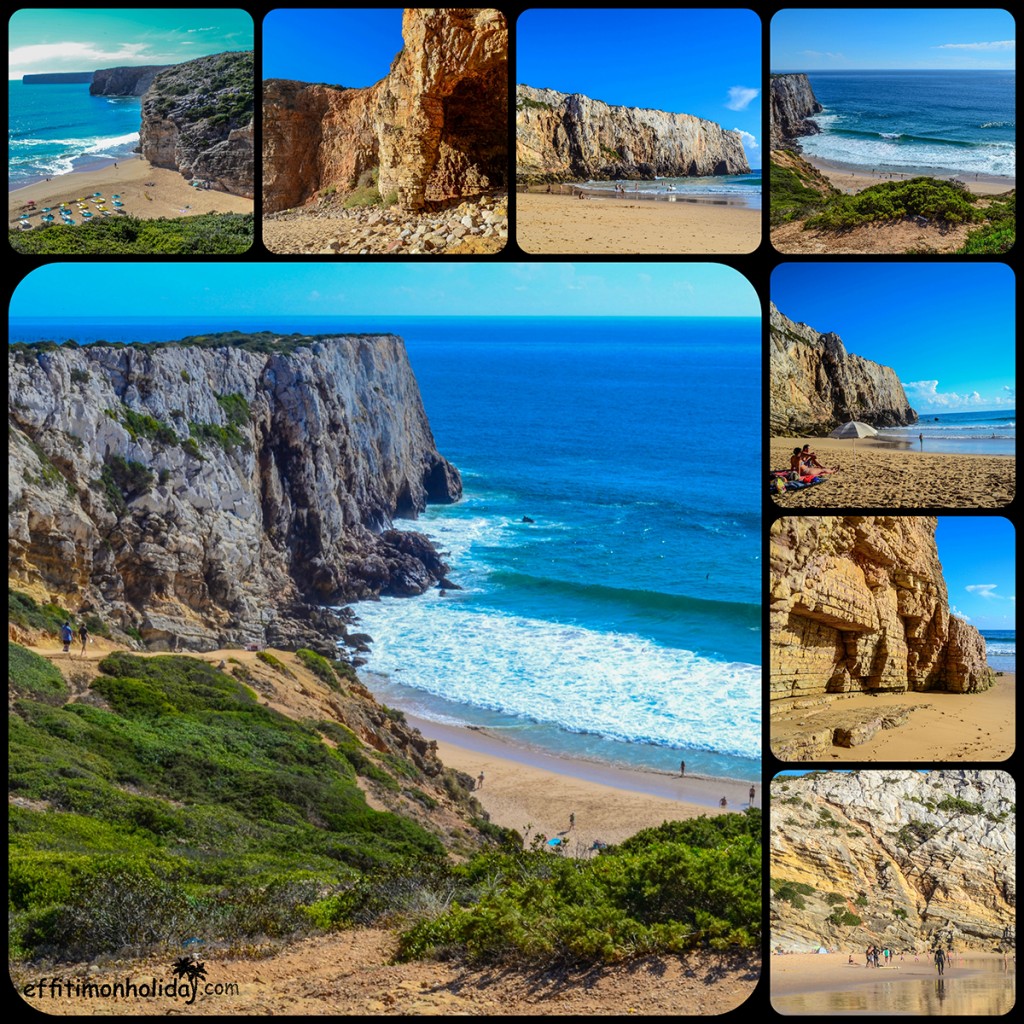 The night before visiting the southwesternmost point in Europe, I searched online for hidden beaches close to it. While there were many good options, I chose the Beliche beach and I didn't regret it. Well, maybe I did for like a minute, as I walked down so.many.stairs. But the beach was beautiful and it's perfect for both parents with kids and surfers. There is a place on the beach selling snacks and refreshments, we had an ice cream while watching the surfers trying to catch some waves and some kids learning to surf, before jumping in the water ourselves.
You can view all these photos and a few others on my Facebook page.
Have you visited the Algarve region? Be honest, wouldn't you want to be on a beach right now? 😉