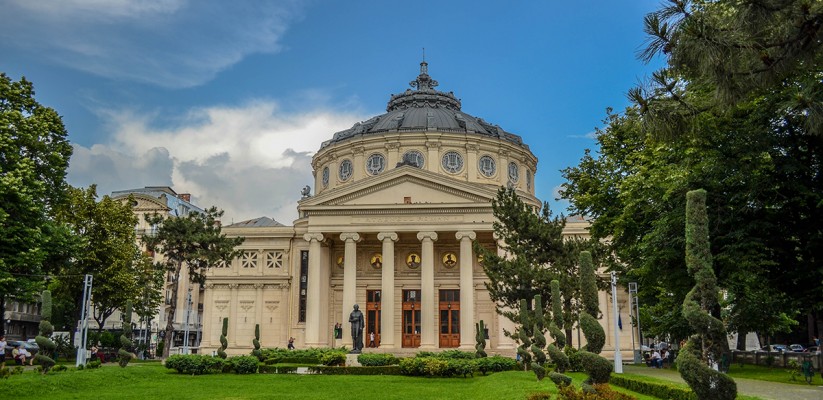 How Much Does It Cost To Travel To Romania?
Lonely Planet has recently mentioned Romania on their best value destinations for 2015. I've been thrilled by the news, because I'm hoping more budget travelers will be interested in this part of the world that is often overlooked in favor of other countries in Eastern Europe.  If you don't know whether Romania might be your cup of tea or not, you should check out this photo essay I wrote on everything the country can offer you. However, if you are interested, let me tell you how much a trip to Romania will cost you. Spoiler alert: not too much.
Transport
To get to Romania, you can use one of the budget airlines, Blue Air, Wizz Air and Ryan Air. All of them are flying to the capital city, Bucharest, but it is not the only one connected to the rest of Europe. Blue Air also has flights to Sibiu and to Bacau, while Wizz Air can take you to to Arad, Cluj Napoca, Iasi, Sibiu, Timisoara and Targu Mures. The prices depend a lot on the time you buy them, promotions and cookies. Always remember to use the browser's private mode when searching for flights, I've learned the hard way that a company is always increasing the price for a flight if you've visited the site a few times beforehand. Recently I found very tempting return tickets to Brussels with Ryan Air for €45. Additionally, if you feel like splurging a little, there are a lot of other companies flying to Romania (the national one, Tarom, KLM, Air Berlin and so on).
A lot of options for air travel, but if that's not your cup of tea, you can hop on a train (aka snail) from various places of Europe. Recently, Ilana has traveled to Romania by train and you can read about her summer without airplanes here. What you need to know about the trains though is that they are slow. The train journey from Bucharest to Budapest is 16 hours long and around 12 of them are in the country. If you want to travel from Bucharest to Sibiu, you need to find a good book to read for about 6 hours and spend about €17 (75.5 lei) for one ticket in second class.
Which leads me to the best option for traveling in Romania: by car. There are many choices of rental companies, including the more famous ones, Avis and Sixt. The price for gasoline starts from €1.3/l and for diesel from €1.16. While the roads may not always be perfect, at least this way you can discover many beautiful parts of the country, otherwise inaccessible without a car.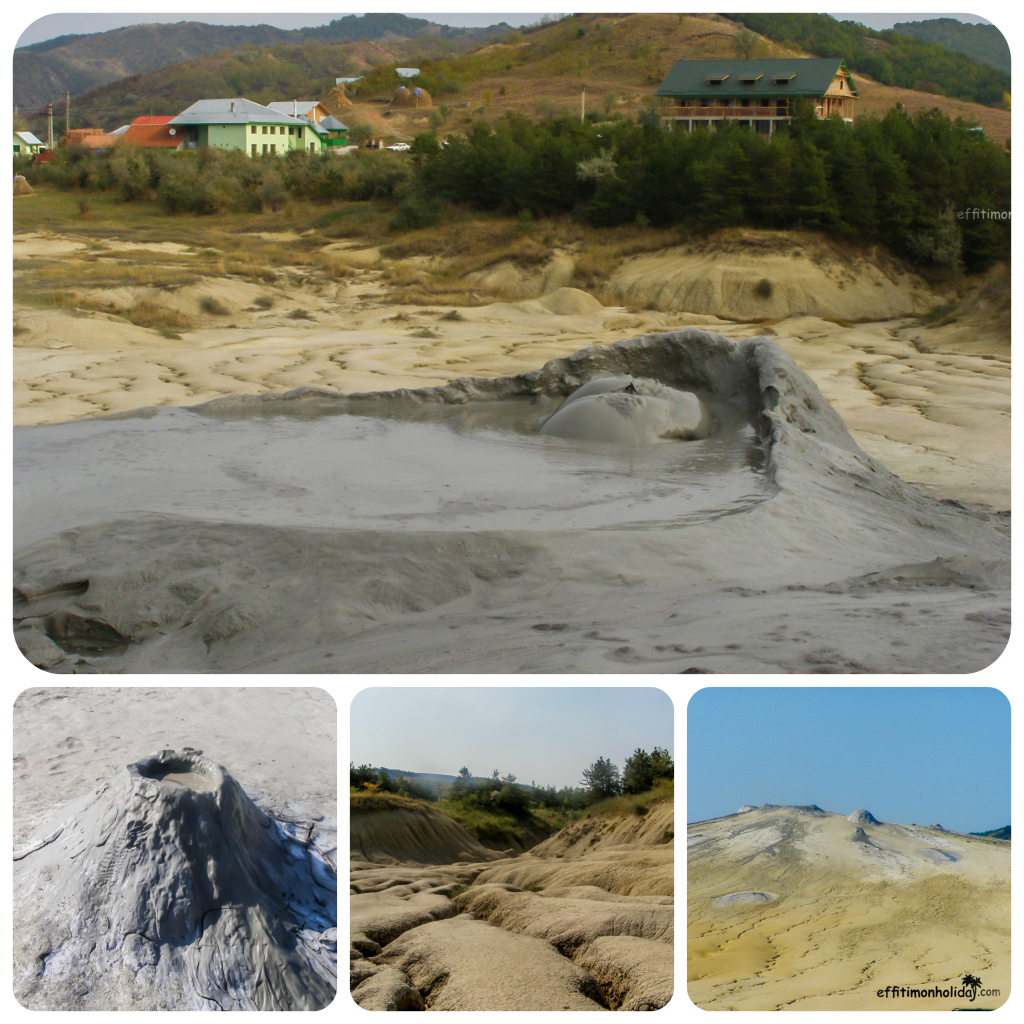 However, I do not recommend traveling by car inside a city. In Bucharest the traffic can get quite congested at times and you can make the most of your time by simply walking or taking the cheap public transportation (€0.3 – 1.3 lei for a bus ticket, €0.9 – 4 lei for two metro tickets). In the smaller cities in the country (Sibiu for example), you can easily walk from one sight to another. Usually the buses and metro run until 11 PM and afterwards you can catch an hourly night bus.
Accommodation
Like in most places, the price for accommodation varies from season to season. As a rule of thumb, during the summer it costs more to go to the seaside and during the winter (which started way too early this year) and the holidays, you will pay extra if you want to visit the mountains. In Bucharest, you can find nice apartments close to the city center from Airbnb for as little as €25/night. Or right in the city center for around €40/night. That's an apartment for four people too! TuristInfo is a site I use whenever I book a room in the country, they have everything from hotels to villas with excellent prices, starting with €9 – €11 per night (40 – 50 lei). Sadly the site is only in Romanian, but a little Google Translate goes a long way. If not, you can always feel free to contact me for tips. 🙂
Food & Drinks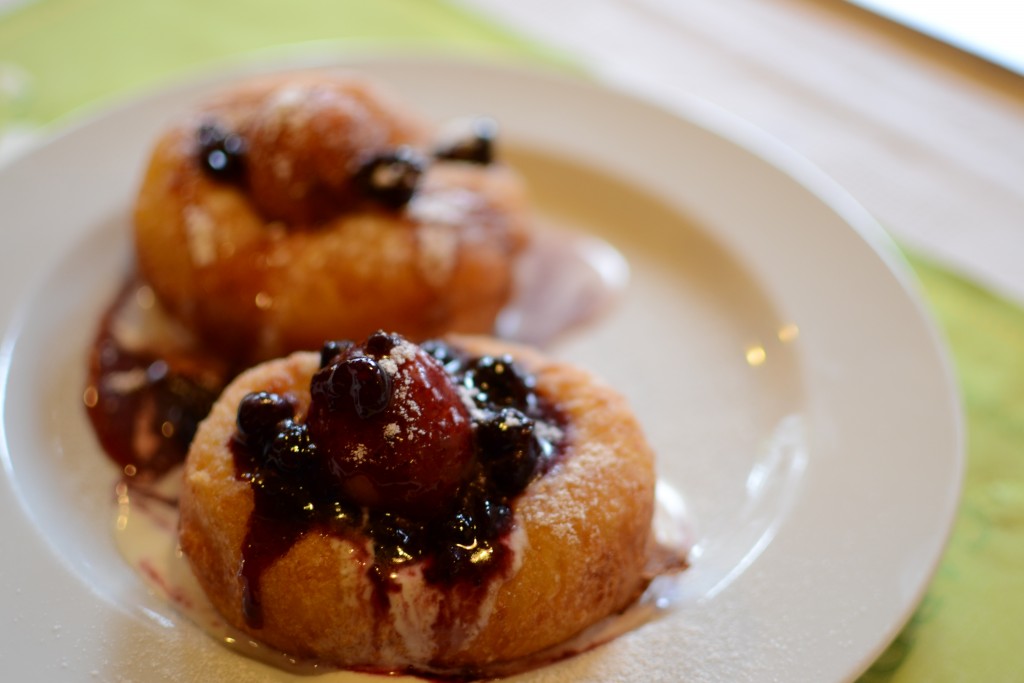 If you find yourself in Bucharest, the options are almost endless when it comes to finding a good restaurant or bar. Traditional Romanian cuisine, Greek, Indian, Spanish or Chinese (we do love Chinese), are only a few of the restaurant types you'll find in Bucharest. For the best Romanian food however, you'll have to visit some of the smaller cities with charming restaurants and food that will make you come back for more. Or even better, have your host cook for you, it doesn't get better than that 😉 . On a typical night out with friends I spend around €9 – €13 (40 – 60 RON) for main course, drinks and desserts. Of course the prices can go lower or higher, depending on the place you choose.
Should you stay more days in Romania, eating out every night can get expensive and you would save a lot of money if you self-catered, buying your food from the supermaket. The bigger ones like Carrefour, Auchan and Lidl usually have better prices, but you can find ready-to-go meals (such as roast chicken and fries) in almost all of them. This way, your budgetting for the trip will be extremely easy. To give you an example, a 0.5 l bottle of Coke is €0.6 (3 lei) in supermarkets, while in restaurants or bars, it can cost you double or more.
What do you think? Have I convinced you to book your ticket to Romania already? If you want to see more, you should check this post Anda from Travel Notes And Beyond wrote: 10 Reasons To Visit Romania