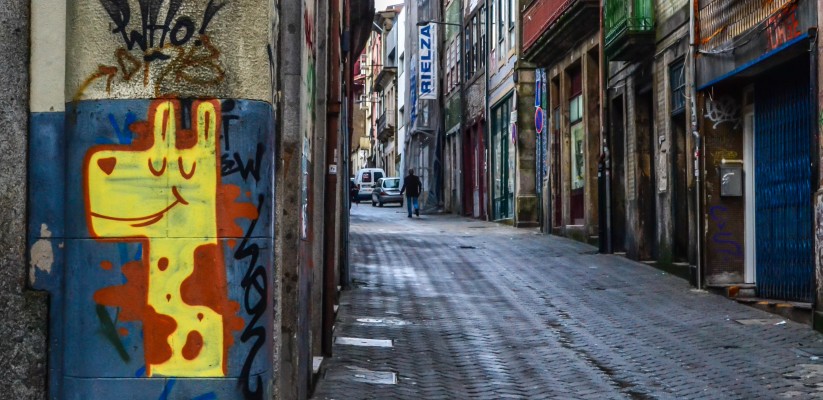 The Street Art of Porto
As I said before, Porto is a great city to wander around and it's best to explore it street by street. While doing so, you will see how some old buildings are enlivened by colorful crazy-stupid-weird-beautiful street art. I invite all of you to take a walk with me and discover some of the works that I found the most interesting.
Let's start with a warning…
Then it got weird….
But then it got colourful and beautiful, making the quest to find each piece of street art so much more fun!
There is also a Street Art Walking Tour in Porto, although I haven't tried it, but I thought it may be worth mentioning.
What other cities are great if you like to discover street art? What do you think about the ones in Porto? I would love to hear your thoughts on this. 🙂