The Breathtaking Batalha Monastery
I am not a religious person and while I don't go to church to pray, when I travel my plans always include at least one cathedral or chapel, simply because they are often architectural marvels and beautiful architecture is the first thing I notice when I am in a new city.
If we had one regret from our first trip to Portugal was not visiting the Batalha Monastery, a place where the appropriate reaction when you first see it ranges from WOW to holy sh…
The history of Monastery of Saint Mary of the Victory starts in 1385 when King Joao I vowed to build a monastery if the Portuguese army won against the Spanish one. Since the war was won, Portugal claimed its independence from Spain, thus making the Batalha monastery a symbol of the victory. While the infamous earthquake didn't do too much damage, the place was burned and left in ruins by the French troops in the Napoleonic wars.  Years later, a restoration process begun and only 34 years ago the monastery was turned into a museum. Blending perfectly the Gothic and Manueline architectural styles, it became an UNESCO World Heritage site in 1983, for its historical importance. Plus, it's like…super pretty! 😀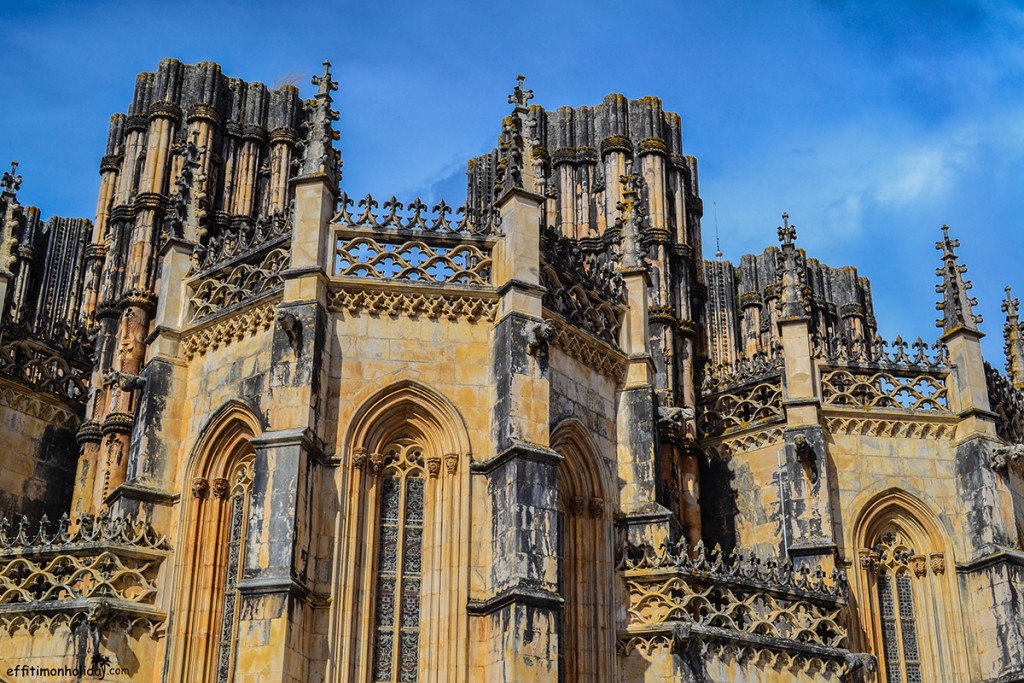 So why should you visit it? Maybe because it is the first Royal Pantheon in Portugal, as you can find here the tombs of King Joao I and Queen Filipa de Lencastre (making it also the first joint tomb in Portugal too) or maybe because it is one of the largest churches in Portugal, with the central nave rising up to over 32 meters high. Or simply because you like Gothic architecture in which case, you will absolutely love this place (may I say architecture-gasm?).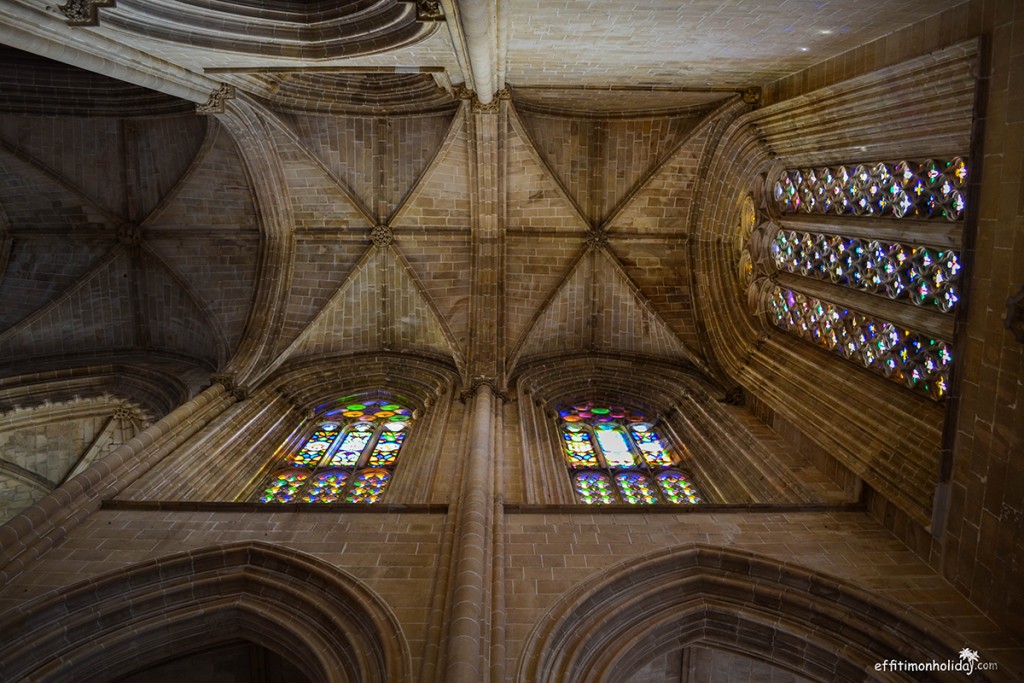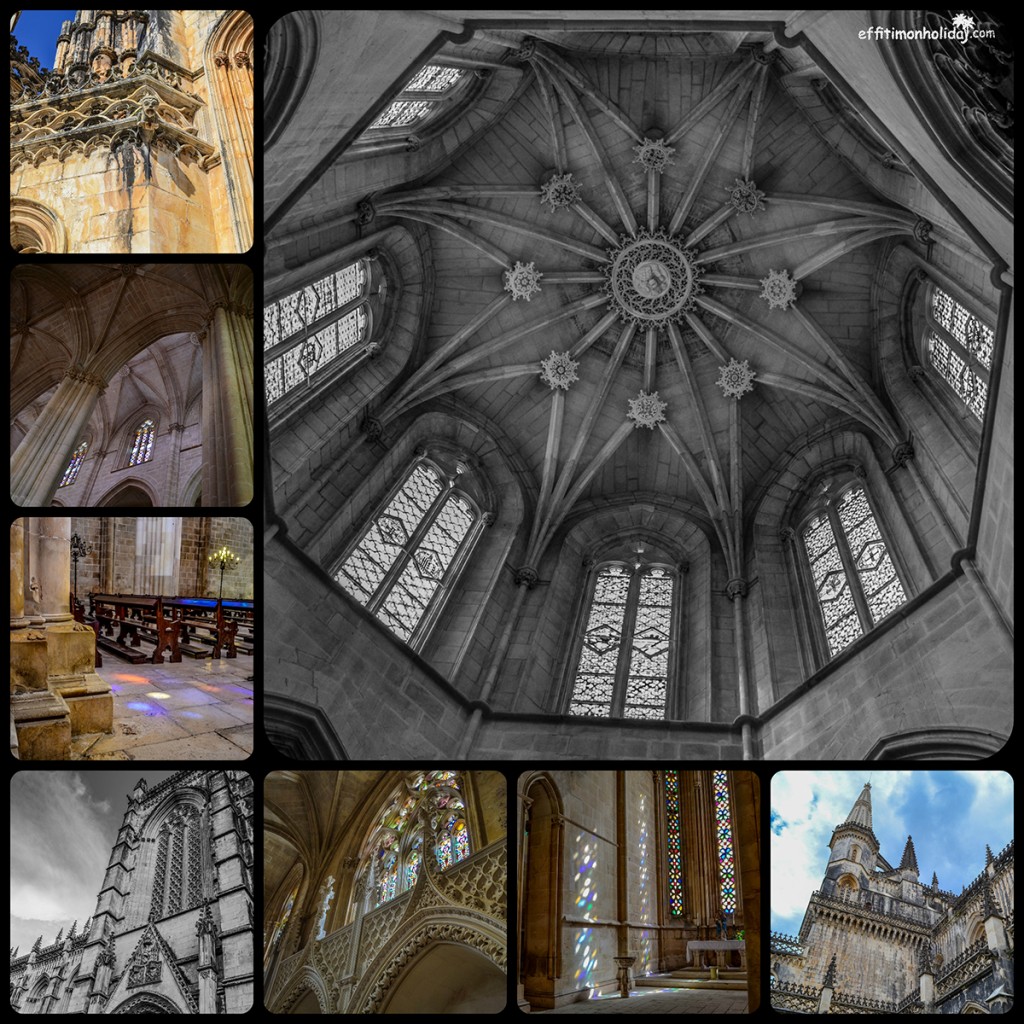 The monastery also has two cloisters, each different but equally impressive. While the first one, The Cloister of King Joao I, has beautifully decorated arcades (a clear sign of the Manueline style), the second one, The Cloister of King Alfonso V, is more simple, but it's the first two-storey cloister to ever be erected. Sadly, it was when I was near the second cloister that the rain decided not to wait for us to finish our visit , so I didn't get the chance to walk around as much as I was hoping.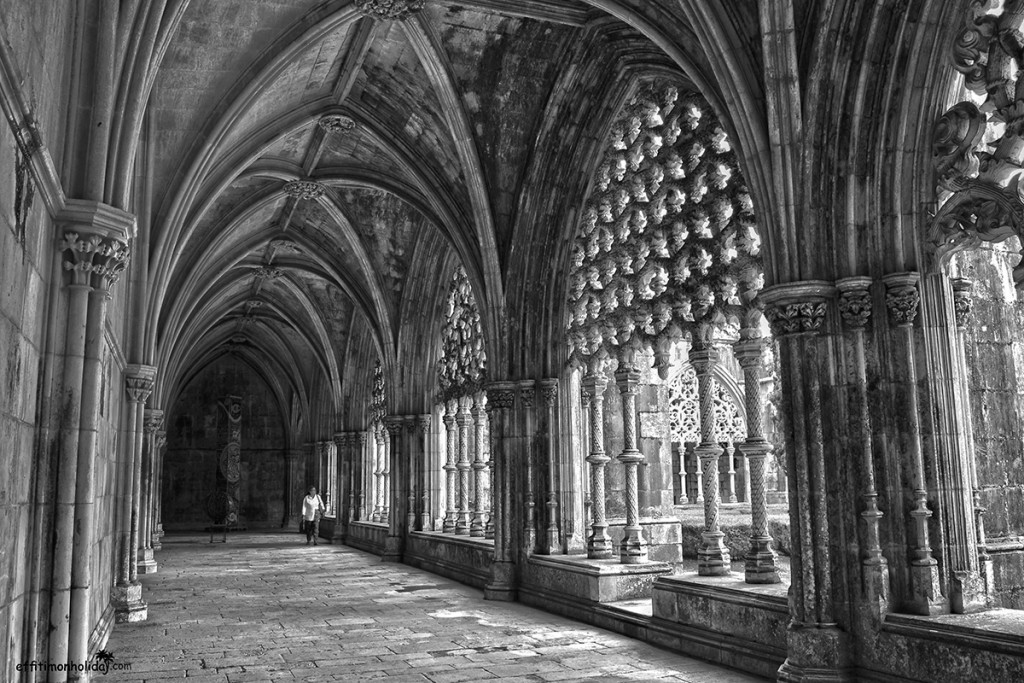 My favorite part however were the truly breathtaking Unfinished Chapels. The construction was stopped after the death of the king and later the architect (this is what the official brochure says, but I've also heard the workers left because they were assigned to the Jerónimos Monastery in Lisbon, so I don't know for sure which one is the real story – maybe both?). It remains though a perfect example of the Manueline style and one can only wonder what it would have looked like had it been finished.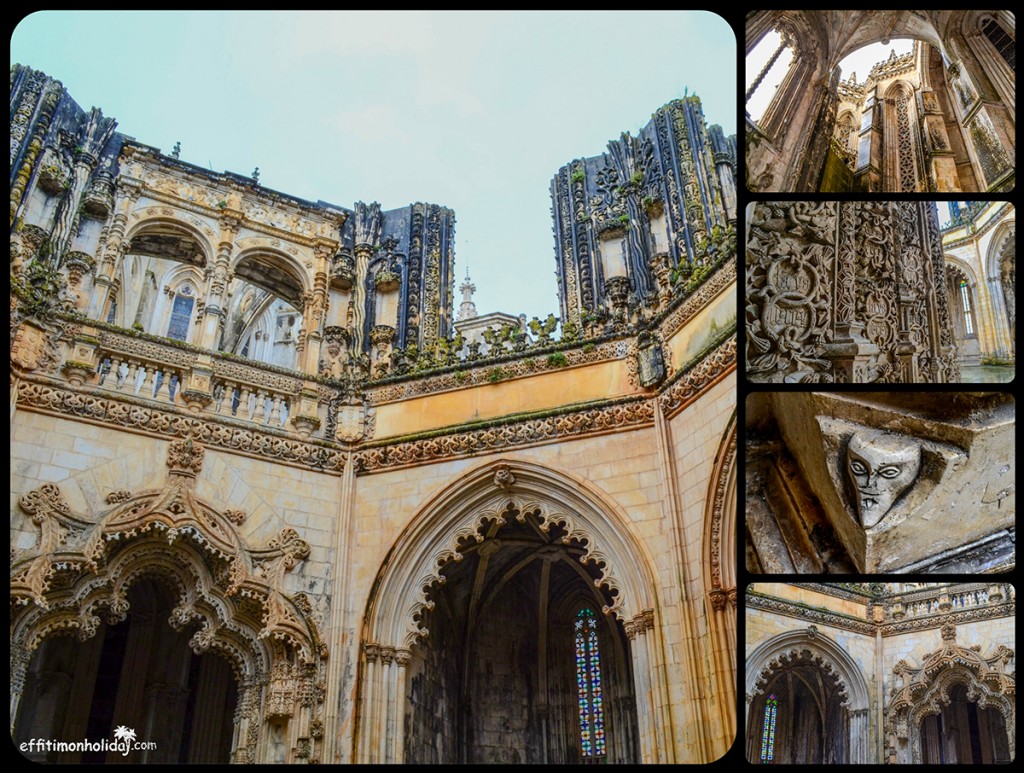 Useful information:
Location: 118 km away from Lisbon, you can either drive on A1 (Lisbon – Porto) or A8 (Lisbon – Leiria) motorways or take an express bus from Lisbon, it takes two hours to get there and costs around €8 for one way. Alternatively, you can take a bus from Leiria or Fatima, or even find a guided tour fromLisbon or Porto.
Opening hours: from 9 AM to 5:30 PM (October to March) and from 9 AM to 6:30 (April to September). It is closed on January 1st, Easter, Christmas, and May 1st.
Tickets: one ticket is €6 and you can get a 50% discount if you're a student, over 65 years old or you visit with your family (2 adults and kids). If you visit on the first Sunday of the month, you will be happy to find out the entrance is free of charge.
Would you like to visit the Batalha monastery and find out more about its history?