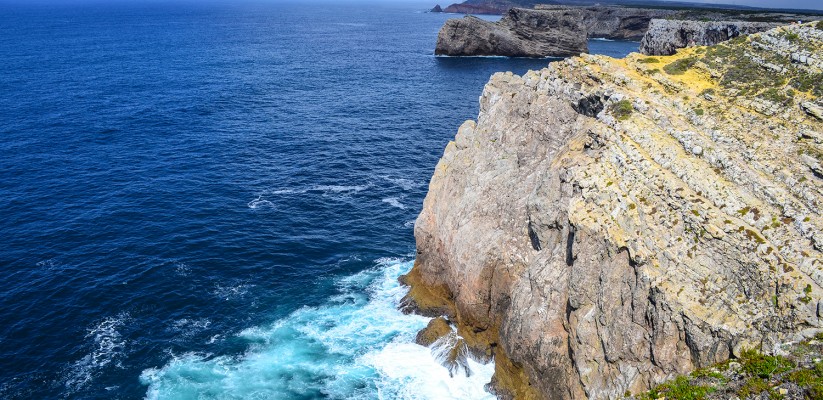 Cape St Vincent – the end of the world
The Algarve region is known for many things: gorgeous beaches, delicious food, partying, or charming cities. But what may not be common knowledge is that it is home to the southwesternmost point in Portugal, Cape St Vincent (or Cabo de São Vicente). Not to be confused with the westernmost point in continental Europe, which is also in Portugal, Cabo da Roca. It is literally at the end of the map and standing on its 75 meter tall cliffs overlooking the ocean will make you feel like you're at the edge of the world and there's nothing but water beyond that point.
It's quite easy to get there too, you just drive west, passing Sagres and Fortaleza de Beliche. Keep driving until….well, until the road ends
Here are some pictures I took at "the end of the world", in a new format. Let me know if you like this one better than the older one. 🙂 You can click on the images to see them in a bigger size.
I have an odd fascination with extreme points, maybe the next one I'll visit will be Bjargtangar, Iceland? One can never know. 😉