3 Reasons Why Barcelona Stole My Heart
Accor Hotels is hosting a competition for bloggers and vloggers, called A Tale Of Three Cities. All you have to do is write a post around the theme "Three things I love the most about my favorite city" and you could win a trip of 9 nights for 2 people to London, Paris and Amsterdam, £1,000 spending money AND a GoPro camera to remember all the best moments. It sounds perfect, doesn't it?
Anyone who found out a little about me (or follows me on Twitter), knows that I've left the biggest part of my heart in Barcelona, even though I haven't written too much about it on this blog. It's a city that always makes me smile when I think of it, a city I can't get tired of, a city where I could easily see myself living. Here are three reasons why I love it so much.

The architecture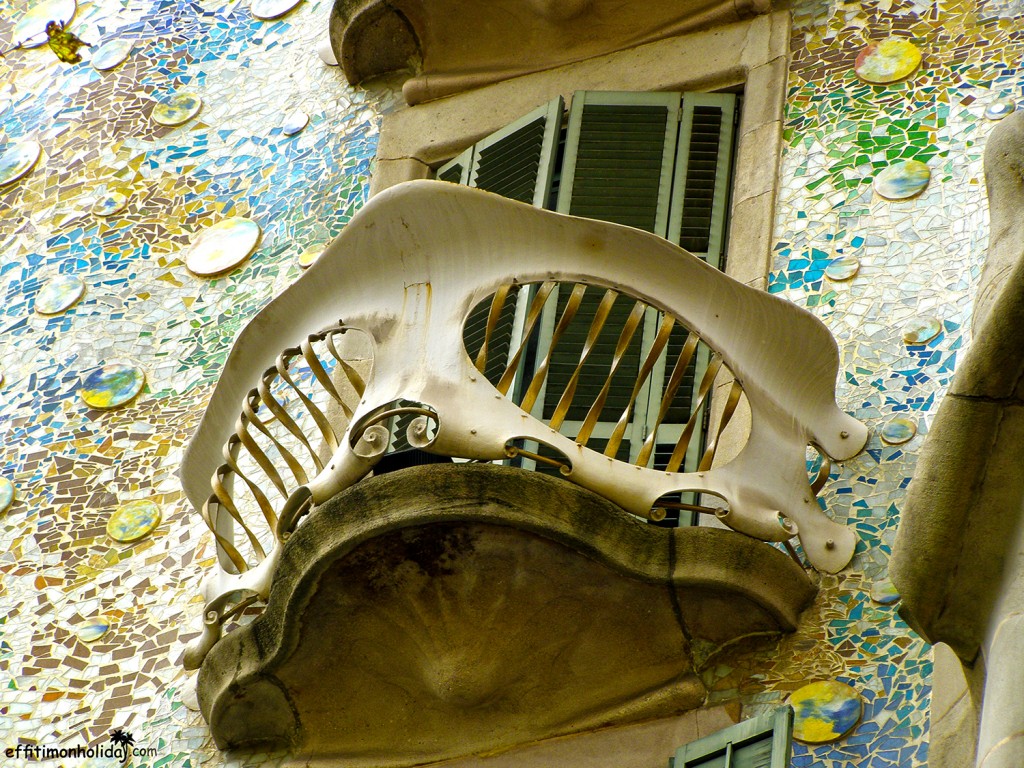 Antoni Gaudi was a genius and his masterpieces are seen throughout the whole city. From buildings decorated with colored tiles in mosaic patterns, to a park with an amazing panorama, you can't visit Barcelona without passing by at least one of his works. But he's not the only one! Many other artists have left their marks over the city and walking on any given street can lead to a memory card filled with photographs. Or several memory cards, if you're walking on Avinguda Diagonal, an avenue that cuts the city from west to east. 😉
The diversity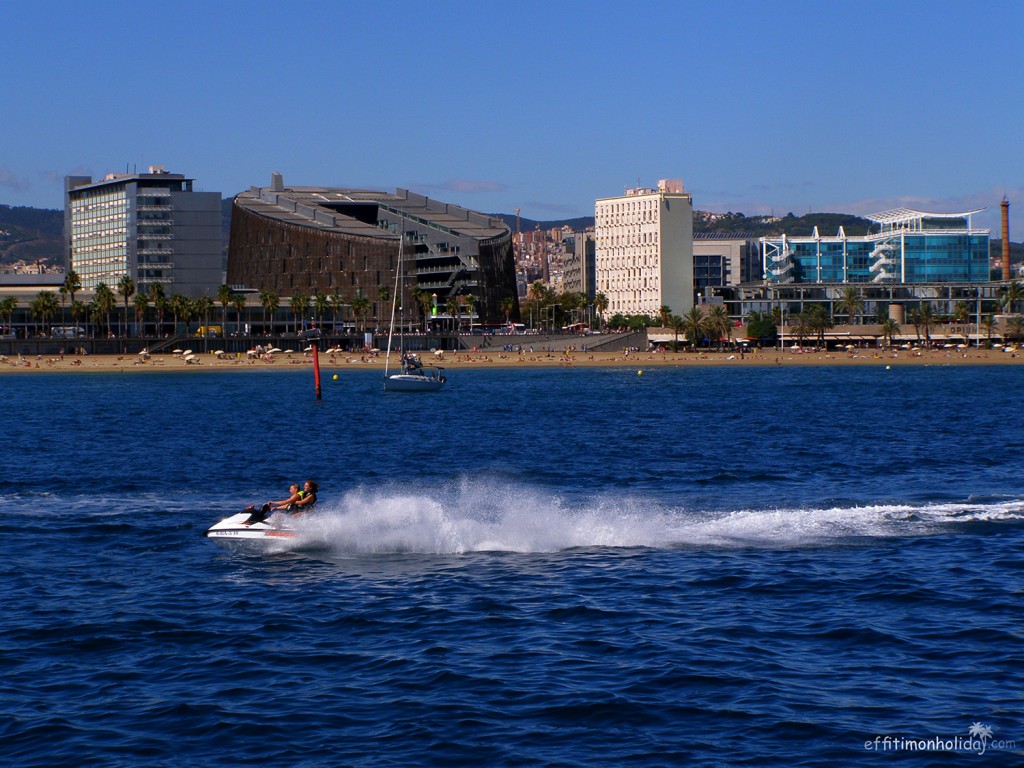 There's an old saying: "When a man is tired of London, he is tired of life; for there is in London all that life can afford". I feel like the same can be said about Barcelona. I find it hard to believe one could get bored here when everything is at your doorstep: a wonderful beach, mountains (Montserrat and Pyrenees) just hours away, a long list of interesting sights (from museums to cathedrals and parks), countless clubs for a vibrant night life, concerts all year long. Not to mention the food and the sangria. Ooooh, the sangria! No, I can't imagine getting bored in Barcelona.
Okay, who am I kidding, the main reason for loving it so much is….
The way it made me feel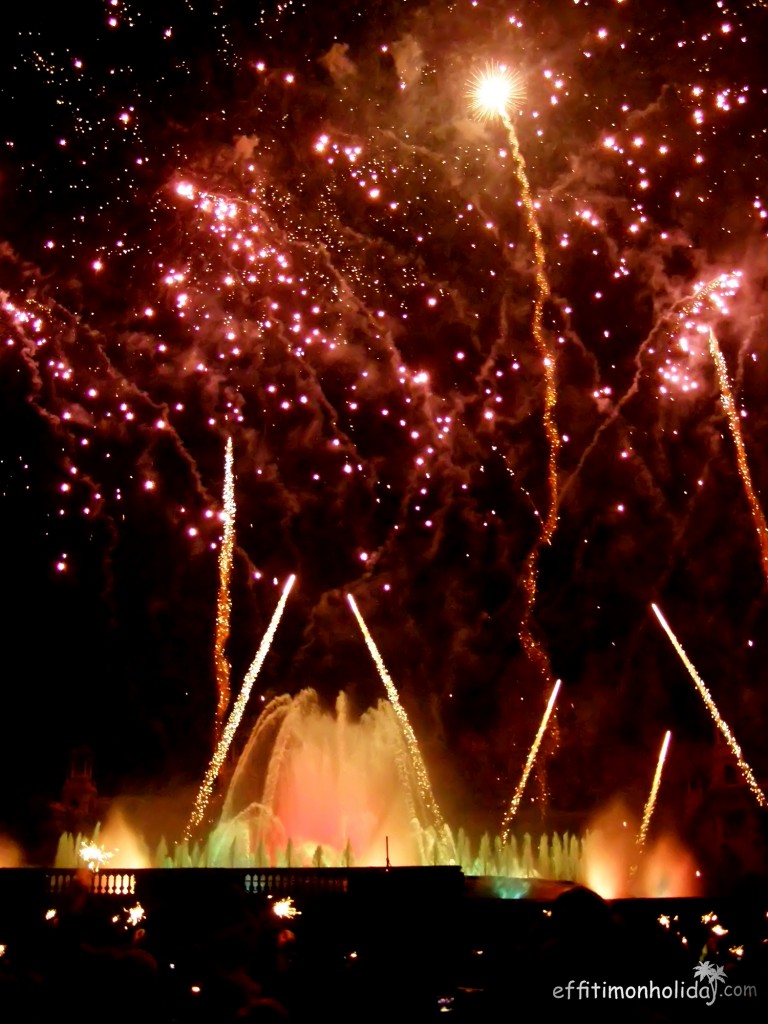 I was depressed the first two years of university. Feeling alone, a disappointment to everyone I loved and generally not having a purpose would often keep me in bed wishing I weren't there. The weeks leading to the first trip to Barcelona were some of the worst, but I promised myself I would try to enjoy it and forget the world, no matter what. And this is exactly what happened. It was the first time I felt like myself in a long time, being actually happy. I revisited the city a couple of years later and I had the same joyful feeling, as if I were seeing it for the first time. I feel like a third trip is bound to happen soon.
I hope I didn't bring you down. Here's a gif of a kitten playing Jenga, to end on a positive note. 😀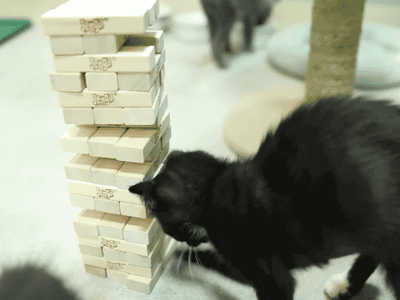 Also, what other city has such an epic song about them? 😉
What about you? Has a city left such a mark on you?