An Honest Opinion On Istanbul
The trip to Istanbul couldn't have come at a better time, as a quick getaway was definitely needed to escape this city, projects, deadlines and waking up at ungodly hours. So I used my remaining two vacation days from last year and hopped on a plane that took me to the Turkish city in only an hour. Shortest flight I've ever been on!
I had to take the metro from the airport for a few stops, then change and take a tram. The first thing I noticed was the warm temperature, so much nicer than the weather back home. So we were off to a very good start! But then the tram arrived, ooooh, the tram! Let me get you up to speed, the T1 line carries 320,000 passengers daily and has trams that are 59 m long. Fifty nine meters long! That's a lot of meters! And naturally, the entire city population was in that tram, as I barely had any space to move. It was then when I've decided I wouldn't like to visit the city during the summer when millions of tourists come visiting, in addition to the 14 million people already living there. If there's one thing you should know about me, is that I don't like crowds, they make me feel uneasy and I'd choose a smaller city every day instead.
Even now, a week later, I'm still not sure how I feel about Istanbul. I know that for a lot of people it was love at first sight, but I didn't get that "OMG I can't wait to return feeling" I usually get, so I thought I'd make a list of all the things I liked and didn't like.
The good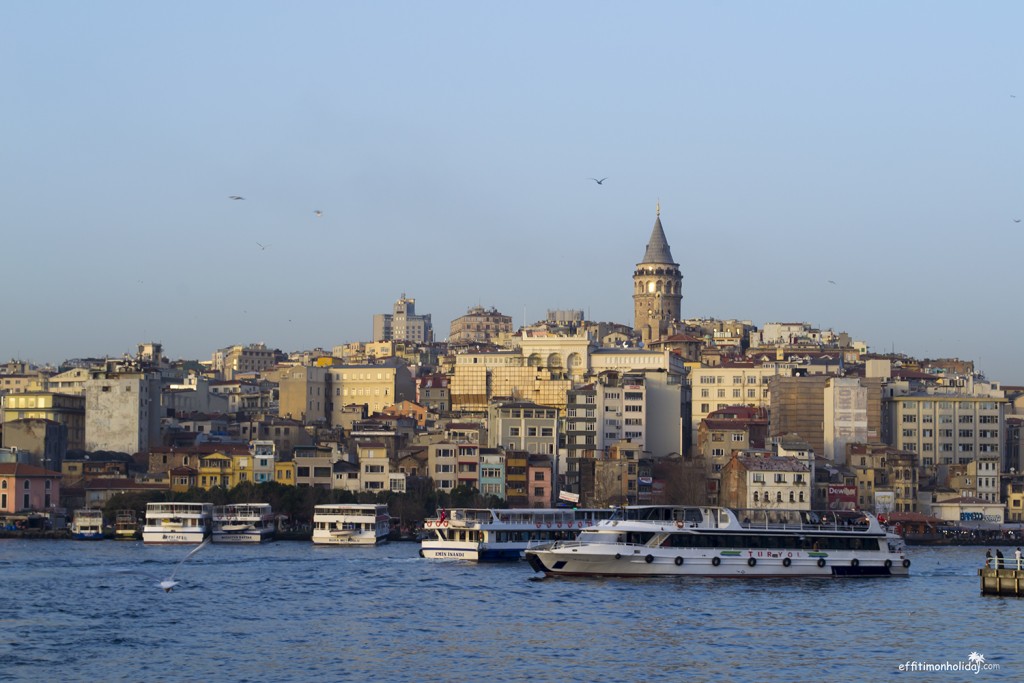 Let's be honest, Istanbul is gorgeous! It's a city that doesn't have anything to hide and with each step you'll discover your new favorite part of town (for me it was the Beyoğlu district). I loved its cultural diversity and hearing the prayer calls from early in the morning to late in the evening.

Luckily, it only rained for half an hour one morning and the rest of the time it was sunny and warm, this was a big plus for me. I've never imagined I would eat ice cream outside in January. Speaking of food: Delicious (with a capital D!). And you don't even have to spend a lot on it, you'll find street food at any corner and trust me, you'll be asking for seconds! You can also kiss your diet goodbye, with every showcase inviting you in with their Turkish delight, baklava, kadayıf and sütlaç. By the way, do not try the sugarless pomegranate Turkish delight. It is a heavenly little devil and you won't stop eating it. 😀
So far so good, what about….
The bad
When I think of words to describe Istanbul, chaotic is the first one that comes to mind. Traffic jams, crossing the street whenever and wherever, people in a hurry, merchants pulling all the stops to get you to buy from them. I didn't like the constant invitations to come into their shops, being asked where I'm from or what I bought from other stores while walking on the street. Not to mention that every time I stopped to photograph a cat, someone would try to start a conversation and my reaction was always like this: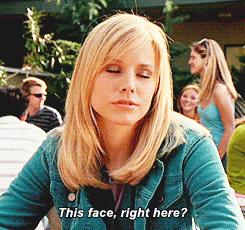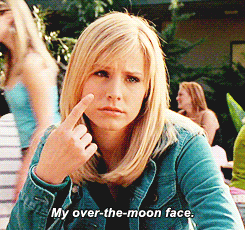 Another thing I wasn't a fan of is that there are shops and restaurants literally one right next to the other all over the old town, where most of the sights are. You'll find everything you want here and this is dangerous, especially if you're a shopaholic on a budget (like I was).
Of course, despite all this, I can't deny…
The beautiful
All things considered, Istanbul is a gorgeous city and I'm happy I had the chance to see it with my own eyes. I wandered a lot and visited all the sights I wanted, so you can definitely expect more posts in the next few weeks. Here's a sneak peek of what you will see on the blog soon.
Have you visited Istanbul? What did you think of it?