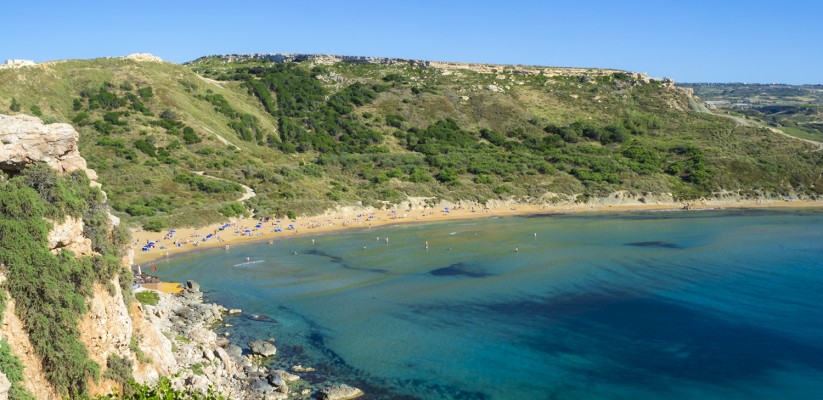 How to Plan the Perfect Holiday in Malta
Now that I've (hopefully) made you interested in Malta, let me tell you how to plan the perfect holiday in this small Mediterranean island. An affordable destination, Malta is the perfect choice for travelers on a budget because you get a lot for your money. Planing a trip to a new country can be intimidating, but I'd like to save you from all that hassle and tell you everything you know: how to get to Malta, where to stay and how to travel around the island using public transportation.
How to get to Malta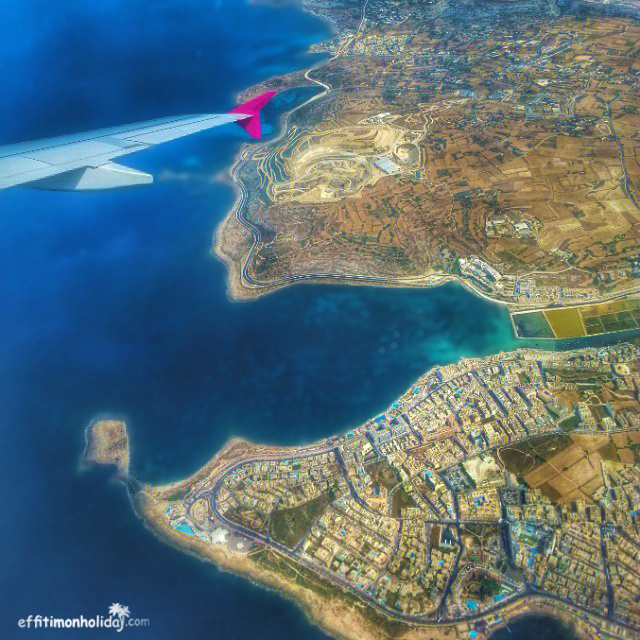 By ferry: Since it's an island, there are only two options to get there and by ferry is one of them. There are daily ferries from Sicily and the round trip tickets vary from €85 to €160, depending on the month. The journey takes about 5 hours and if you ask me, it's not worth if you are only thinking of a day trip. Also, cruise ships come to Valletta's Grand Harbor every day, but they usually depart the same day, leaving you with only a few hours to explore the Maltese capital, which should be enough to stir your interest and make you plan a return.
By air: For a small island, Malta has great connections to all countries of Europe thanks to Air Malta and other major companies such as Air Berlin or Alitalia. There are many options for direct low cost flights as well, Wizz Air flies from Poland, Hungary, Bulgaria and Romania, Easy Jet flies from UK (London, Manchester, Newcastle) and Italy (Rome, Milan), while Ryan Air flies from Denmark, France, Ireland, Italy Lithuania, The Netherlands, Norway, Poland, Spain, Sweden and UK. I chose Wizz Air and paid €85 for return tickets bought three weeks in advance. Should I have decided earlier, the price would probably have been lower.
Where to stay in Malta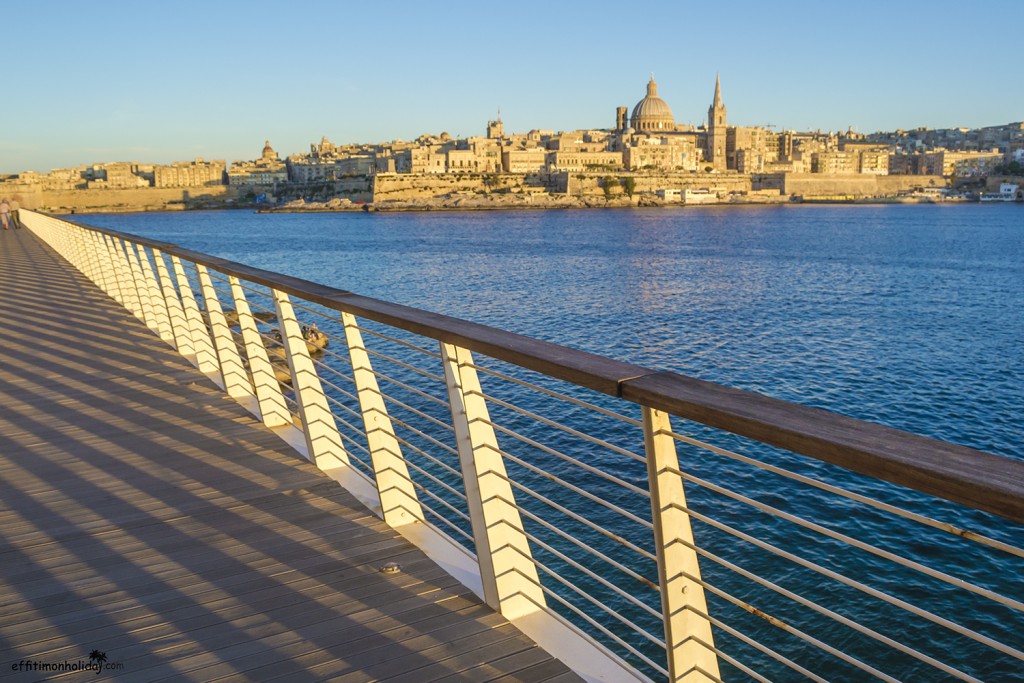 Accommodation in Malta is fairly affordable and you can find a nice place even if you are on a budget. Resort towns are very popular among travelers and if you chose to stay in St Julian's, you can book a room for as little as €15 per night per person. I had booked a hotel in Sliema, right next to St Julian's (you can easily walk from one city to another), but the prices there were higher, both for accommodation and food. Both towns however have one huge advantage: they have excellent bus connections to the rest of the island.
Another hot spot destination is Buggiba, in the north of the island and this is where you should book accommodation if you're only looking for a beach holiday. Otherwise, you would have to wait quite a lot for a bus or make a few connections to get from Buggiba to another destination you're interested in.
All roads lead to Rome, but in Malta all buses lead to Valletta. Right before the entrance of the city is a bus stop where you'll find the final stop for 27 of the bus routes. So even though it is pricier, booking a hotel in Valletta sure has its advantages. Besides, you can never get tired of wandering on the streets of Valletta.
Keep in mind when choosing your accommodation that you probably won't spend that much time in the room, since you're there to see everything Malta has to offer, not what the hotel has to offer 😉 . Also, I have found that a lot of hotels charge for wireless internet, the one I stayed at had 10 cumulative (not on the clock) hours  of internet access for €10 and it lasted me for a whole week. However, all restaurants will have wifi and there are hotspots in every major town.
If it's not your first time in Malta or you're only interested in the beach, you might want to consider booking accommodation on the island of Gozo, the apartments are cheaper and nicer and there are plenty of interesting sights and beautiful beaches. However, from Gozo to the south of the main island (Valletta, Marsaxlokk or the Blue Grotto) it is a two hour journey, by ferry and bus so it's not something you'd want to do two times a day.
What to pack for Malta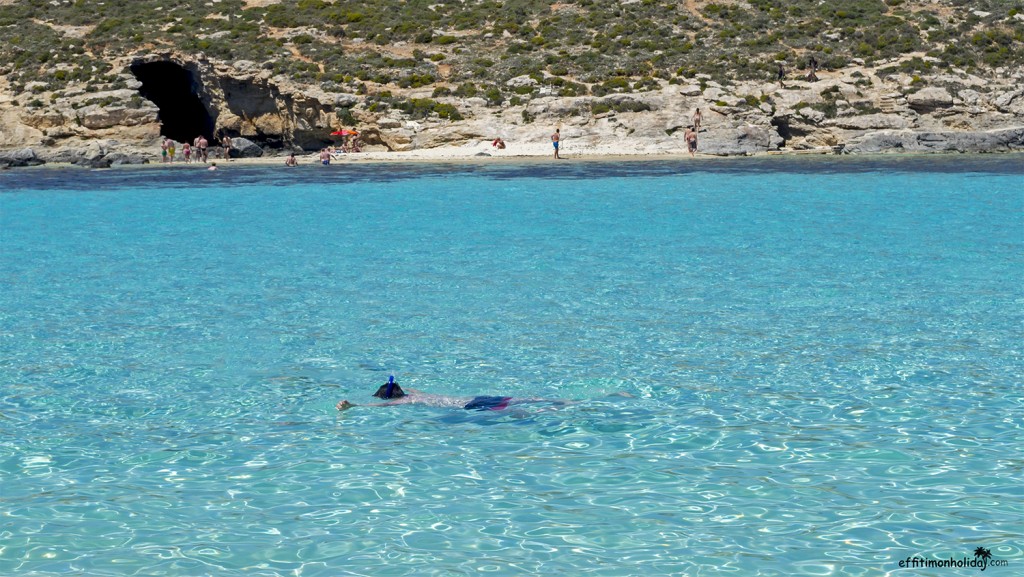 Now that the plane tickets are bought, the accommodation is booked and the departure date is approaching, it's time for that dreadful (for some) moment: packing. First things first, you'll need a three pin outlet adapter, otherwise you won't be able to charge your phone or camera after a long day of exploring. If you don't have one and don't have friends to lend you one (thanks, girls!), don't worry, you can find them in any store in Malta.
Secondly and I cannot stress this enough, sunscreen should not miss from your bag. You may say "oh, there are 25 degrees outside, it's not that hot, I don't need it" and then you'll find yourself wondering where has that farmer's tan come from. I was happy that I rarely get tanned but after four hours on the beach and a whole week of walking in sun, I had a tan like never before. Any tips on how to get rid of it faster? 🙂 An after sun lotion with aloe vera is just as important and in case you do get a sunburn, you should know what you need to do.
For summer, it's best to pack lightweight clothes. Sundresses are a popular choice for women, while the jeans are good all year round. Also consider packing a sweater or a light jacket, as in the evening it can be a bit chilly (it was like this when I visited, in May). Swimwear, sunglasses, flip flops and beach shoes shouldn't miss from your bag if you are visiting during summer.
Should you choose to visit during winter, keep in mind that it can be rainy so pack accordingly, jackets and an umbrella will come in handy.
How to get around in Malta
Once you get to Malta, you need to decide how you want to get around: rent a car or use the buses? You should consider that in Malta they drive on the left side (just like in the UK) and a lot of roads aren't good or even closed for repairs. The public transportation however is cheap (a 7 day ticket costs €6.5) and it will take you to every place you want to see. In Malta, the buses come at least once an hour and you can easily plan an itinerary around their schedule.
July 2015 update: the public transportation fares have been changed, as paper tickets were removed. A single journey ticket for 2 hours now costs €2, while a card with unlimited trips for 7 days costs €21. You can check out here the full list of prices.
Would you like to visit Malta?
Pin it: