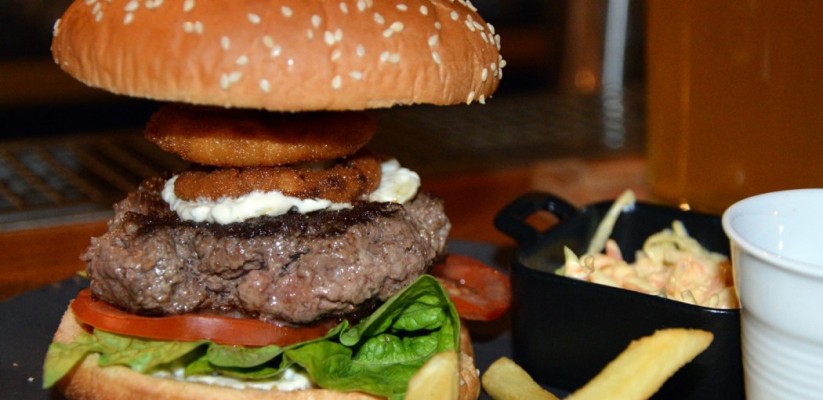 A Quick Guide To Russian Food
Russian food is delicious, diverse – and different. No cuisine in the world is as dedicated to fixing all of the world's ills with piles of sour cream and fresh dill. Potatoes are the main starch staple, and all kinds of meat and fish are popular. In the summertime street markets are overflowing with fresh local fruits, vegetables, mushrooms and berries, and eating vegetarian is not a problem. You can sample something different every day for a month and still not try everything. But to start…
What Russian food does a first time visitor ought to try?
There are some staples that nobody should leave Russia without trying: borscht (beetroot soup, try meatless version, with a dollop of sour cream and some dill), pelmeni (small meat dumplings in broth, could be with beef or venison, also usually served with sour cream), bliny (pancakes – smaller and a little thicker than crepes, could be sweet with butter or jam or savory with smoked salmon, caviar and sour cream, or pickled mushrooms), Olivie salad (aka the Russian Salad; finely chopped eggs, cucumbers, ham, potatoes and canned peas mixed with mayo; other variations exist with carrots, chicken, etc), black bread (Russian rye bread), kvas (old-school rye-based soft drink), medovukha (mead) and mors (berry juice).
Russian cold cuts (like cow tongue), holodets (cold meat jelly), herring under fur coat (pickled herring salad with mayo, beets, eggs and onions) and various pickled goodies (from mushrooms to apples) are good for a more adventurous palate. Syrniki (pan-fried cottage cheese mini-cakes) and buckwheat porridge are solid breakfast options.
There are many excellent restaurants that serve traditional Russian food, from the very posh and refined Café Pushkin (it's an "experience," reserve in advance) to the much more "democratically-priced" Dacha na Pokrovke and Odessa-Mama, but I'd recommend trying Elki-Palki early on during your trip. It's a popular Russian restaurant chain that has a buffet option featuring 30 salads, 3-5 kinds of soups and 4 kinds of hot dishes (600 rubles for 3 large plates), plus all other traditional Russian dishes you can imagine a la carte (menu in English too!). This way you can experiment with all the tastes and ingredients and decide what you like, or more importantly, what you can't stomach. Another option is Taras Bulba, which is a Russian-Ukrainian restaurant chain where you can sample both cuisines at once.
What are some interesting non-Russian food options?
Modern Russian cuisine has been heavily influenced by its Caucasian and Central Asian neighbors. Moscow has excellent Georgian and Uzbek restaurants where you can try such specialties as khinkali (jumbo dumplings, with meat or potatoes, and broth on the inside that you have to slurp out first), khachapuri (cheese pies) and sweet and savory varieties of plov (pilaf). You can go a street-food route and buy a shawarma (spicy rotisserie chicken wrap with veggies) or a cheburek (large, thin, deep-fried dough crescent stuffed with meat, tomatoes and cheese) on the go. And if you are traveling late April through early October, you MUST have some shashlik (grilled kebab – preferably pork) outdoors, at one of Moscow's many parks. The whole shashlik barbecue experience has long become a classic Russian pastime.
But Moscow has also grown into a real destination for international and inventive cuisine. My advice is to check some more esoteric options, such as an authentic North Korean restaurant Koryo for cold spicy noodle soup, Lumberjack Bar for the best burgers in Europe for sure, Addis-Abeba for excellent and reasonably priced Ethiopian, or Glenuill for Australian-updated Russian fusion. Fresh is a great vegetarian/healthy living restaurant that even non-vegetarians love.
Lastly, if you want to have a weirdly Russian food experience, go to one of the ubiquitous chain sushi restaurants, like Yaposha, Menza or Yakitoriya. Russians love sushi, even though I think they're afraid of the real deal, so often you will find rolls that have nothing to do with fish (like the Chicken Ceasar), or funky but delicious combinations like salmon wrapped in bacon. No guarantees that you'll love it, but you can have a ton of fun experimenting.
For a drink, head to Pinch for upscale cocktails (try the cardamom one even if it's not on the menu), or BeerMarket at Pushkinskaya Square, which offers 300 varieties of beers and ciders from all over the world. Avoid drinking establishments whose beverage menus span multiple pages of 'top-shelf liquor' and generic cocktails like gin & tonic – they pretty much all suck. They are also the same bars/restaurants where the food menu will have sushi rolls next to shashlik next to Caesar salad next to pizza – almost guaranteed to be uninspired and overpriced.
How much does it cost to eat out in Moscow?
At a buffet like Elki-Palki soups and salads are 150-350 rubles, hot entrees are 250-650 rubles (be prepared to pay extra for condiments/sauces). Juice and soda are 90 rubles and up (drinks are the biggest rip-off here). A premium burger and a pint of imported draft beer at one of the city's trendier eateries, like Lumberjack, will cost 800-1000 rubles, or about the same if you get some shashlyk, salad and a drink at one of the city's parks. Expect to pay 1500+ rubles per person at fancier restaurants, and 500 rubles for a craft cocktail at a trendy spot (still less than in London, Paris or NYC).
CAN you spend $5000 on a dinner of black caviar and vintage champagne? Sure you can – but you really don't need an oligarch's wallet to have a great time in Moscow.
And finally: vodka?
YES. But don't just throw down shots at any old bar. Proper vodka drinking requires many a ritual, from saying a proper toast (to Russia! to friendship! to beautiful women! to peace in our time! anything but "na zdoroviye") to a luscious spread of zakuski (literally, the "after-bites," which include many hot and cold appetizers from bread and pickles to pork lard and herring to Olivie salad and fried potatoes). That's how Russians manage to not get drunk, by the way. For extra good time, vodka-drinking should be done in a circle of friends, so go ahead and make some; contrary to popular belief, Russians are much friendlier than you might think!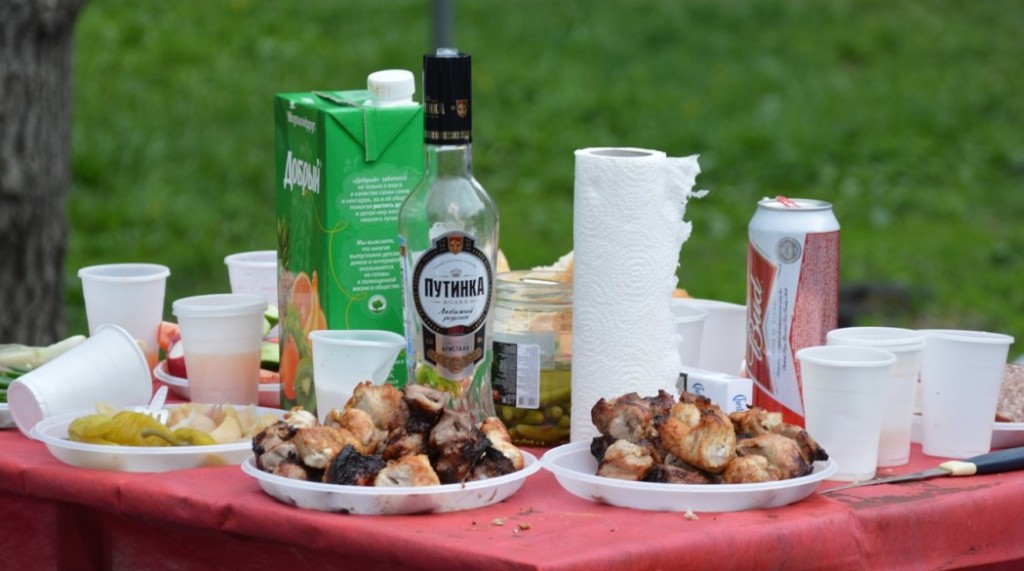 About the author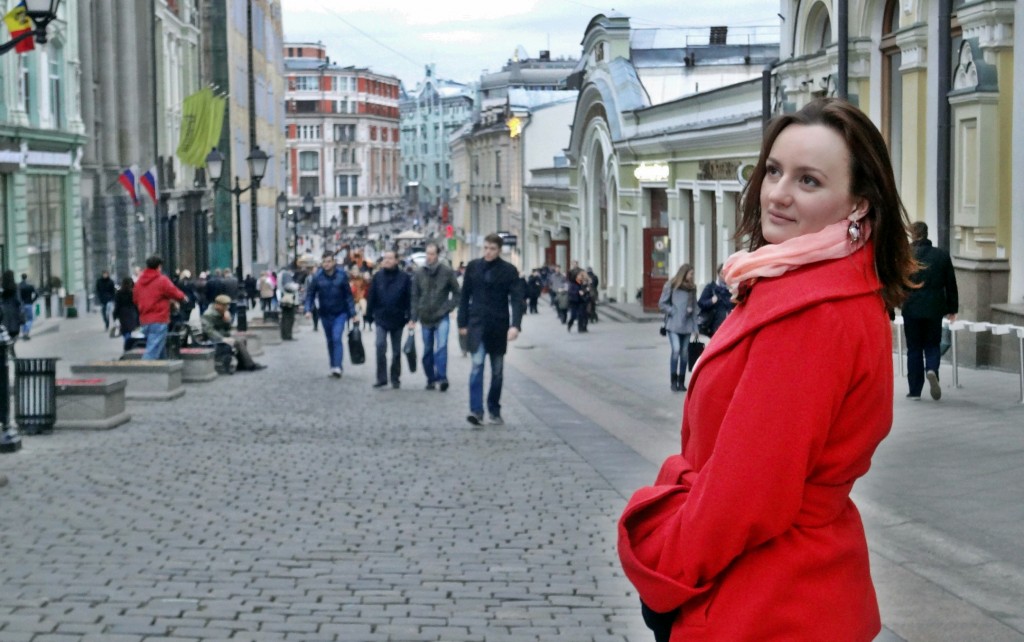 A native Muscovite, Anna moved back to Russia after nearly 20 years in the US. She lives and works in Moscow – the city she clearly adores – and in her free time enjoys Russian nature, horseback riding, and trips to Europe. She writes about her Russian and European adventures on her expat/travel blog, Home & Away.