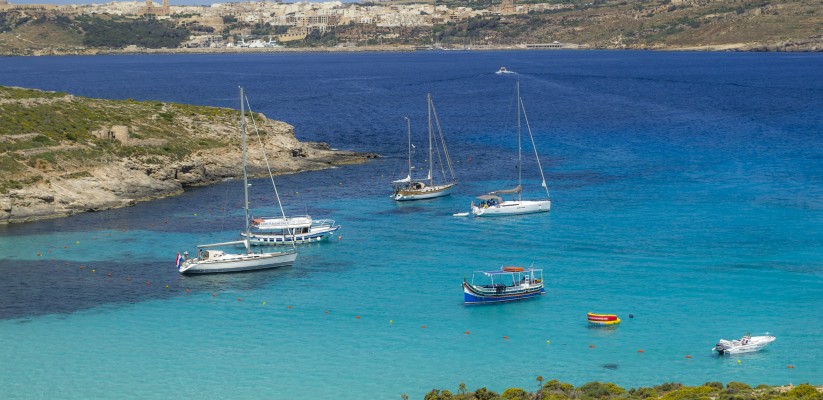 What To See In Malta – The Perfect Itinerary
I was asked a lot about what a first time visitor should see in Malta, so I figured I should write a post about this. While I'm no expert, I did plan and research a lot before visiting the island, made itineraries, cut things off the list and been to places I didn't plan to in the beginning. I remember however that as small as Malta is, I was overwhelmed because it seemed like there wasn't enough information out there. So should you find yourself in my shoes, I've put together a list of must sees in the country, depending on how much time you have.
Before you continue, you should also read: How to plan the perfect holiday in Malta. Go on, I'll wait right here. 😉
What to see in Malta in 3 days
Day one: Valletta
Obviously, no trip to Malta is complete without visiting the smallest capital in the European Union. What it lacks in size, it makes up for ten times in charm. You could easily see it in a few hours, then visit another place nearby, but I wouldn't recommend it, I loved spending an entire day in Valletta, visiting the sites, wandering on the streets (sometimes passing the same ones a few times) and admiring the beautiful balconies. You can learn about the history of the country at Fort St Elmo, admire the views from the Upper Barrakka Gardens, eat delicious pastizzi and be blown away by the gorgeous St John's Co-Cathedral. Either way, you won't have time to get bored in Valletta.
Day two: Mosta & Mdina & Rabat
Start your day early by visiting the Rotunda of Mosta, a church with the third largest unsupported dome in the world, where you can see a replica of a WW2 bomb that fell through the roof of the church and did not explode. After that, a quick bus trip away lies Mdina or the Silent City, one of my favorite places on the island. If you think it looks familiar, you're right, the main gate served as the entrance to King's Landing in the first season of Game of Thrones, as well as various scenes having been filmed in the city. I loved having a coffee on a terrace with a view, wander on the medieval narrow streets, see the cathedral and learn about the historic Palazzo Falson house.
If you still have time and your feet don't hate you, go for a walk in Rabat, that's literally right next to Mdina and see St Agatha's Crypt and catacombs, or maybe another Game of Thrones filming location, St. Dominic Convent.
Day three: Blue Lagoon & Għajn Tuffieħa
After all that wandering around and walking a lot, you deserve a break. Catch an early morning bus to Cirkewwa and from there buy a ticket to the ferry that will take you to the Blue Lagoon on the small island of Comino, where you will find the most stunning clear blue waters, perfect for swimming, snorkeling or just floating around (what I did 😉 ). Try to arrive as early as possible because there are only a few places with sand around the lagoon and sitting on rocks is not comfortable at all. Luckily I found a spot right by the water but it kept getting flooded every now and then. You win some, you lose some, right? When you leave from the Blue Lagoon, the ferry will take you to see some of the caves before returning to Malta.
I don't recommend spending all day on the beach, since it can get quite hot at noon, but once you get back to Cirkewwa, you should take a bus (no 102) to Għajn Tuffieħa to see Golden Bay, Malta's famous sandy beach (there aren't too many sandy beaches out there…). If it's too hot when you arrive, stop for a beer or an ice cream first. Whatever you do, whenever you visit Malta, do not skip the ice cream from gelaterias across the island, it's one of the best I've ever had. Golden Bay seemed a little boring and overrated to me (especially after the Blue Lagoon), but a short hike away are the Għajn Tuffieħa Bay and the Ġnejna Bay, two wonderful bays that aren't so well known but offer some breathtaking views.
What to see in Malta in 5 days
Day four: Ghar Dalam Cave & Marsaxlokk
The Għar Dalam prehistoric cave (meaning Cave of Darkness in Maltese) is a fascinating place where you can learn and see skeletons of animals that were trapped in the cave and became extinct in the Ice Age. To be honest, I was expecting to be able to explore more of the cave, but I liked how we were the only ones around.
If you're visiting on a Sunday, it's worth going to the market in Marsaxlokk, known for its fresh fish brought in by the fishermen, but in reality, you can find anything you want there. From cheap clothes and souvenirs, to delicious fruits and local sweets. Yes, I did try them all! 😀
Day five: Gozo
Some people say the island of Gozo is more interesting that the main island of Malta. While I think they are both equally beautiful, I did enjoying my time in Gozo and when I'll return, I'll be sure to spend more days there. If you are curious to know what you can do in a day, check out how I spent a whole day in Gozo.
What to see in Malta in 7 days
Day six: The Three Cities
Malta isn't a country that's overfilled with tourists, but here and there you do see people coming to admire the beautiful sights. That wasn't the case in any of the Three Cities, we were the only ones around and it felt like we've arrived in some kind of ghost towns. Birgu, Bormla and Isla, also known as Vittoriosa, Cospicua and Senglea respectively (more commonly referred to as The Three Cities) are on the other side of the Grand Harbor from Valletta and were the first home of the Knights of St John who protected the island from the Ottoman Empire. The cities are easily accessible by bus, but it's faster if you take a ferry from Valletta. Don't forget your camera, because you'll want to take many photos as you wander on the quaint streets. My favorite part was admiring the view over Valletta from the Safe Haven Gardens in Senglea.
Near Birgu, you'll find the Fort Rinella in Kalkara, where a group of volunteers put on a great show that is both informative and entertaining, about the history of the fort, what it's like being in the army and how to shoot a gun or a canon. You can even fire one yourself! 😀
Day seven: St Peter's Pool & The Blue Grotto
Sadly, I didn't make it to these two iconic Maltese places, but if I were to return (or should I say, when I'll return), these will be my top choices. Not sure if I'd be brave enough to jump into St Peter's Pool but I'd love to see it in real life.
What do you think? Ready to make Malta your next destination?