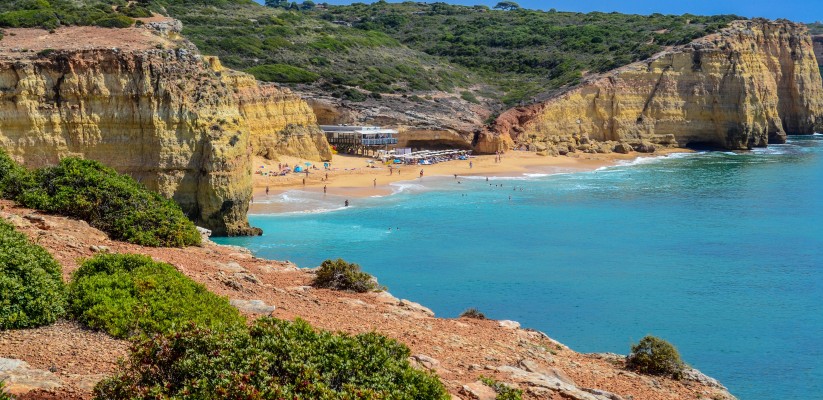 Summer Destinations For Winter Nights (+ Giveaway)
I don't know about you, but I'm not a fan of cold weather. Thinking that there are three months ahead of snow and below-zero temperatures makes me want to go to sleep and set my alarm for spring. So instead of doing that, I started reminiscing about all the beautiful summer destinations I've visited. I could've gone on and on about how picture-perfect Malta is or how stunning the beaches in Portugal are, but I decided it would be more interesting to ask eight great travel bloggers about their favorite summer destinations. But before we get to their answers, I'd like to say that it's the second anniversary of this little blog, so to thank you all for reading my posts, I have a very special giveaway at the end of the post. 😉
Fortim, Ceara, Brazil by Packing My Suitcase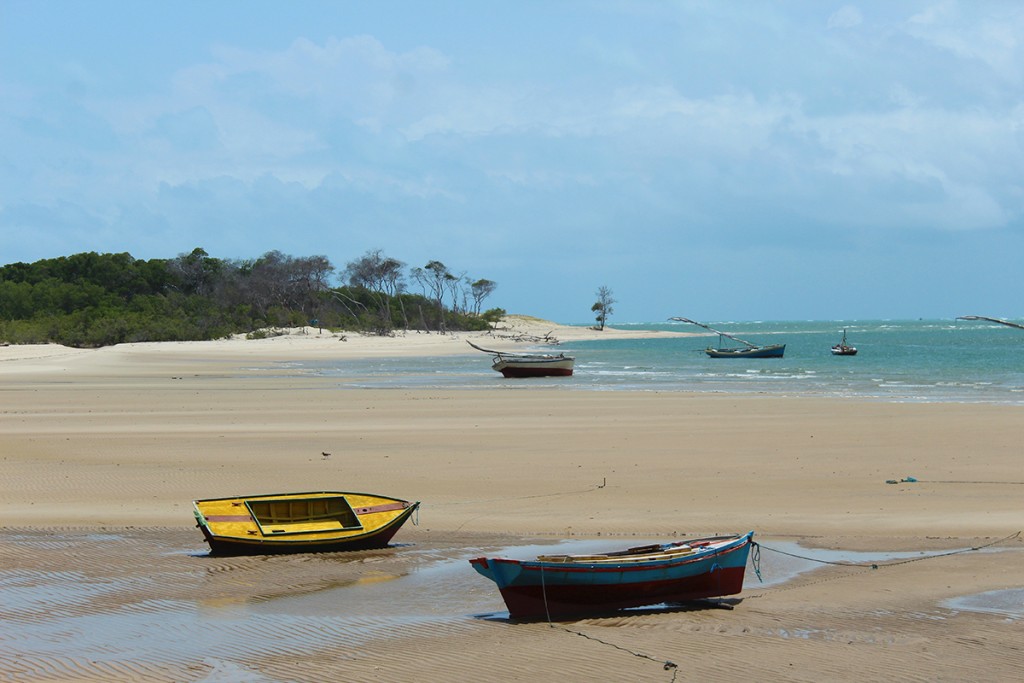 This beach is near Fortaleza, my hometown, located north of Brazil. I had so many opportunities to visit it while I was still living there, but only recently I got the chance to set my feet on this surprisingly secluded beach. I was impressed by how amazing it is, and happy by the fact that it is still so empty while its neighbour beaches are so explored. Here it's possible to take a boat ride and the most interesting fact about it, is that it is where the river meets the sea. It is a great place for lying on the sand, for swimming, and for photography. Sunny all-year long and quiet, I couldn't recommend this place more. There are only a few hotels/guesthouses nearby, and most visitors are the locals or the owners of beach houses in town. A paradisiac paradise!
To read more about Allane's adventures check out her blog or her Instagram page.
Zadar, Croatia by Eat Sleep Breathe Travel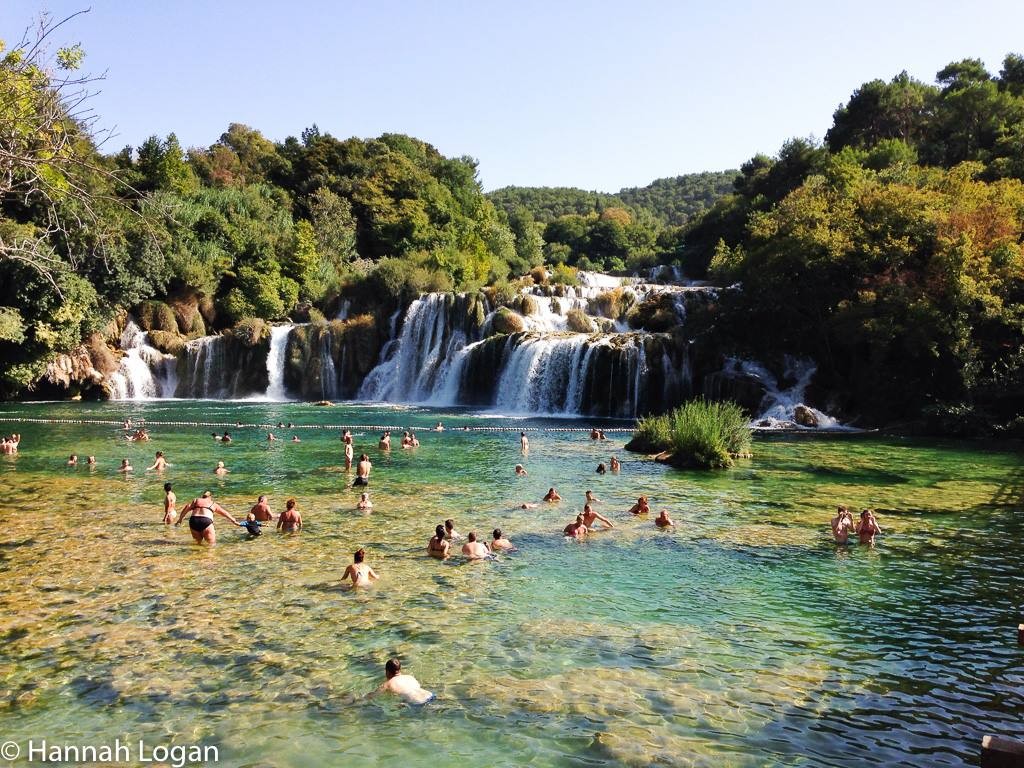 One of the most underrated destinations on Croatia's Dalmatian Coast, Zadar makes the perfect getaway. Like other coastal creation towns, Zadar features an old town and beautiful beaches on the sea; perfect for hot summer days. What makes it more attractive than the more popular cities of Split and Dubrovnik is that it lacks the crowds. Being further north, Zadar isn't on the main cruise trail and also doesn't attract the same number of backpackers as the other cities as well. Personally, I found that this made the prices cheaper, the service better, and the people friendlier. Aside from the city itself being beautiful and fun to enjoy, Zadar is a perfect spot for day trips and exploring some of Croatia's best sights. Plitvice National Park is only a couple hours away by local bus, as is Krka Waterfalls which you can actually swim in. There are also day trips to the islands, or water sports available as well. Whether you are looking for a few lazy days on the beach, some historical city-exploring, or outdoor adventures, Zadar has a lot to offer any traveller.
To read more about Hannah's adventures check out her blog or her Instagram page.
Sao Miguel Island, The Azores by Travelling Weasels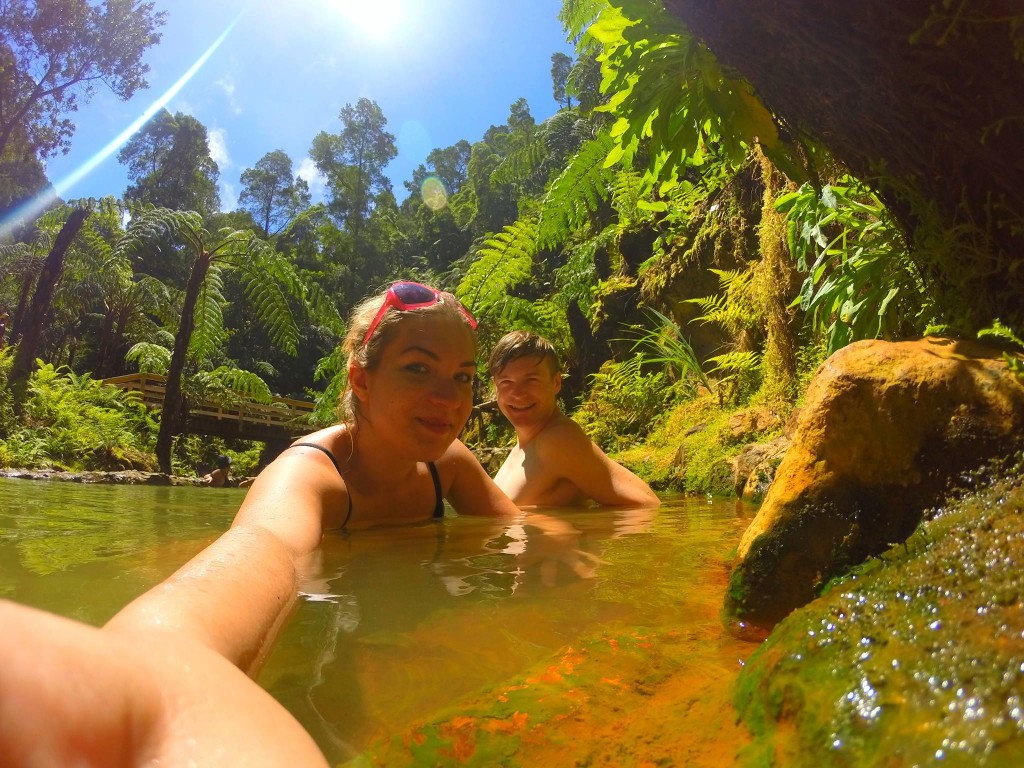 One of our favourite places that we visited this summer was Sao Miguel Island in the Azores. The Azores archipelago is actually Portuguese, but is located very far away from the mainland in the middle of the Atlantic Ocean. We love it because it is ripe with delicious foods, geographical wonders and landscape is straight out of Jurassic Park. We hitch-hiked for the first time ever here, bathed in natural hot springs and even saw wild dolphins and whales! It's unlike anywhere else we've been in Europe and we highly recommend it. Regardless of whether you want excitement or relaxation, the Azores are the place for you, especially if you love nature.
To read more about the adventures of Tanbay and Laura check out their blog or their Instagram page.
Riviera Maya by As We Saw It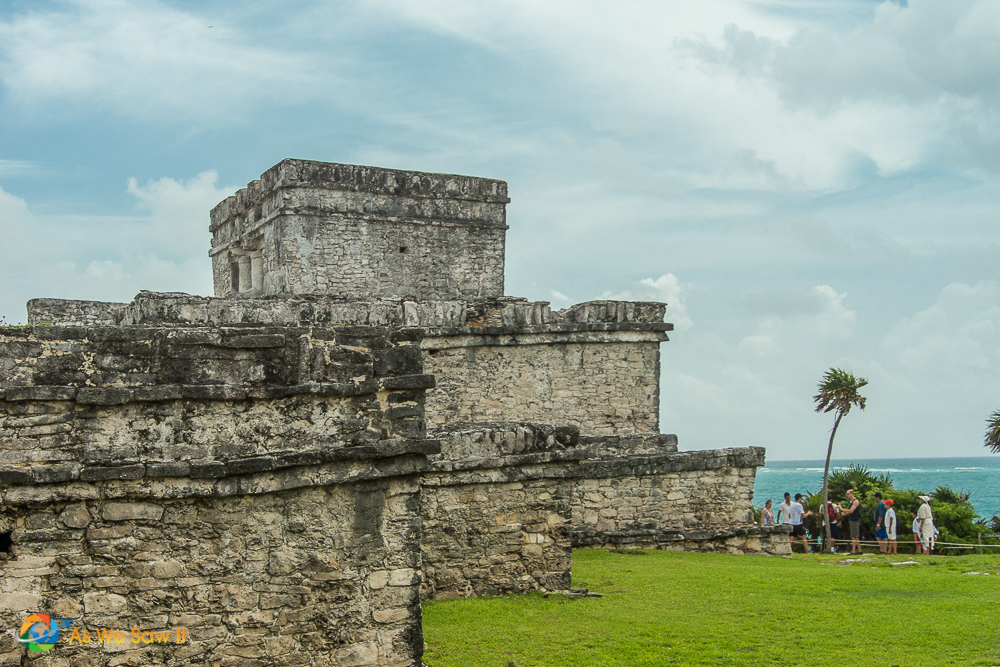 Partygoers and sun worshippers may like Mexico's Cancun and Cozumel but we prefer nearby Riviera Maya. It is far less crowded and far more interesting because although it shares the same great climate, white sand beaches and azure Caribbean waters, it also has so much more:
Mayan heritage – The coast along the Riviera Maya was once a center of Mayan life and the area is full of Mayan ruins and archaeological sites. While Chichen Itza is a UNESCO site and is the best-known, Tulum and Coba are smaller and have trees for shade – plus it's even possible to climb a pyramid in Coba!
Snorkeling and diving – Both snorkeling and diving are spectacular here because the second-largest reef in the world lies just offshore. The water is pristine, the wildlife is diverse and the visibility is amazing.
Mexican culture – You'll have to drive inland to visit but we think it's worth it. Valladolid is a typical Mexican town, with all the quaint Spanish-Mexican architecture you might expect. It's fun to explore the shops in its central square and perfect for people watching. Also, the local restaurants serve authentic dishes because their clientele is local.
To read more about the adventures of Dan and Linda check out their blog or their Facebook page.
Antibes, South of France by On The Luce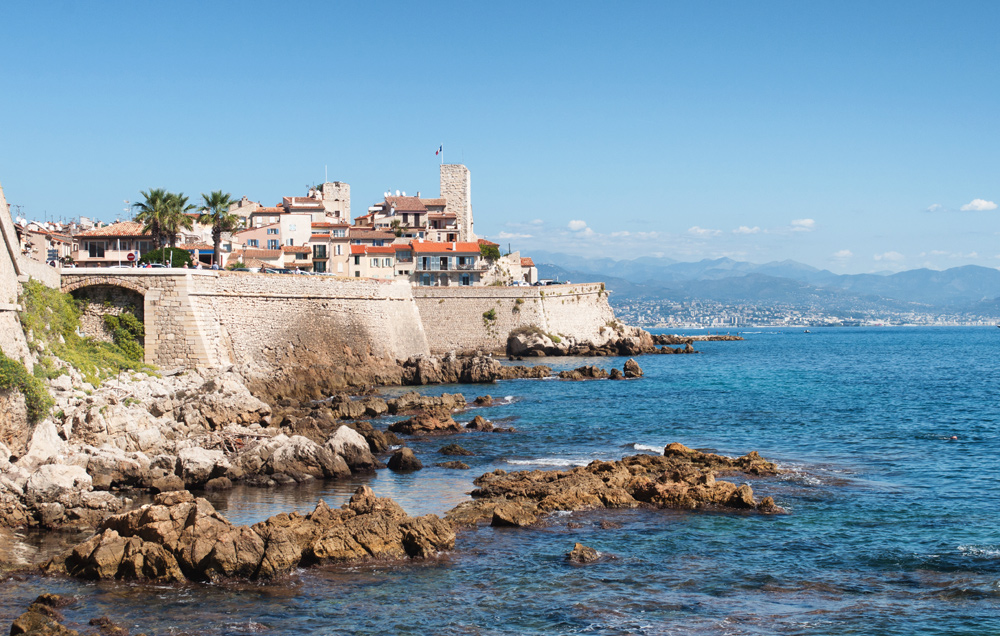 Think of the Côte d'Azur and you probably picture celebrities drinking Champagne on their superyachts or millionaires in Ferraris hitting the casinos of Monte Carlo. But there's a whole different side to the blue coast in the town of Antibes. In between a series of pretty golden-sand coves you come across a 16th-century historic walled town. With its red roofs and waves crashing against the ramparts you could easily think you were in Dubrovnik. But inside the walls it's obvious you're in France, with pavement cafés tucked away down side streets and a Provençal market piled up with cheeses, olives and charcuterie. There's an arty feel too with modern sculpture on the city walls and a Picasso museum in a house he once lived in. Outside the city in Port Vauban there are over 1800 boats, where you can do a bit of fantasy yacht window shopping along Billionaires' Quay. The town has a train station so you can travel all along the Côte d'Azur and visit places like Nice, Saint Tropez and Monaco – but for me Antibes is where the Côte d'Azur keeps its heart, rather than it's bank balance.
To read more about Lucy's adventures check out her blog or her Instagram page.
French Alps by Wander Mum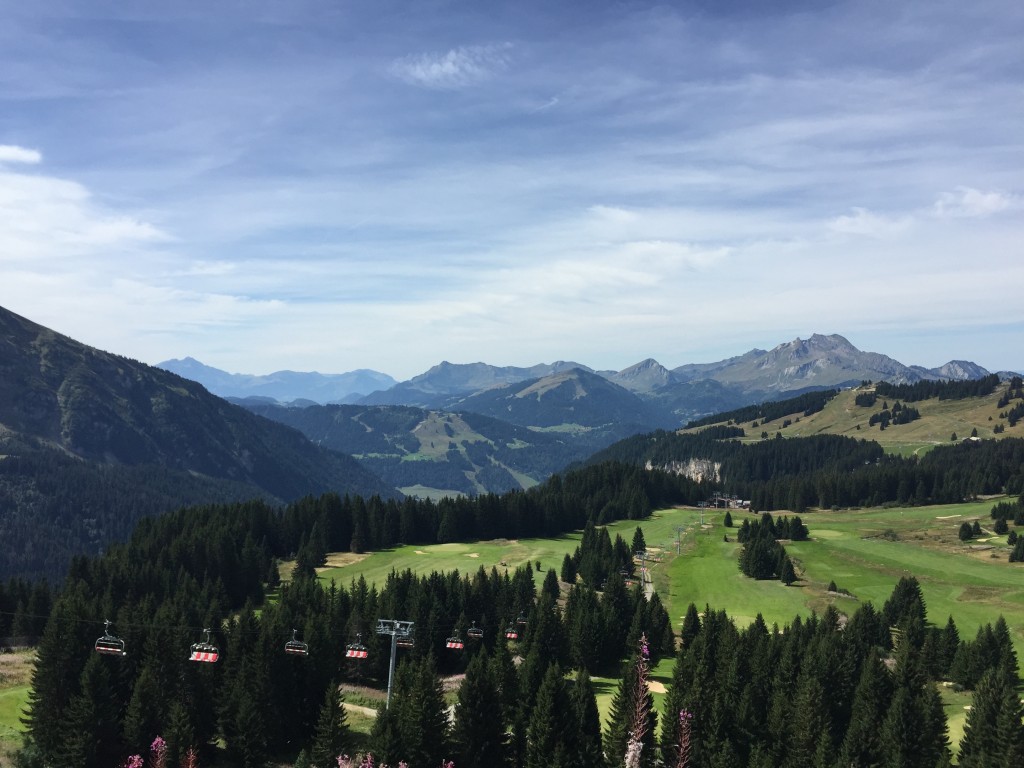 It's not known as a typical summer destination but visiting the French Alps in the warmer months is quickly becoming one of my favourite places in which to get away from it all. The quiet serenity which hits you when you arrive is a welcome change, particularly for me, living in London. Waking up on a morning you may hear some cow bells ringing, streams flowing, cockerel's crowing or a dog barking in the distance – but that is about it. With such tranquillity it is easy to relax but don't assume that means there is nothing to do. Although there is no beach – or sea – there are plenty of lakes and miles and miles of lush, green mountains. Scenery which makes you instantly relax and for those wanting to get out in it, plenty of hiking and mountain bike trails to explore. Other activities – suitable for all the family – include horse riding, swimming, road biking and white water rafting. At your disposal are Medieval towns, lakeside restaurants and quaint villages and, to wash it down, there's no shortage of fine French food, local cheese, wine and, of course, champagne! Visiting the Alps in summer offers a different scene and vibe than the cold, winter months.
To read more about Elizabeth's adventures check out her blog or her Instagram page.
Melbourne, Australia by Who Needs Maps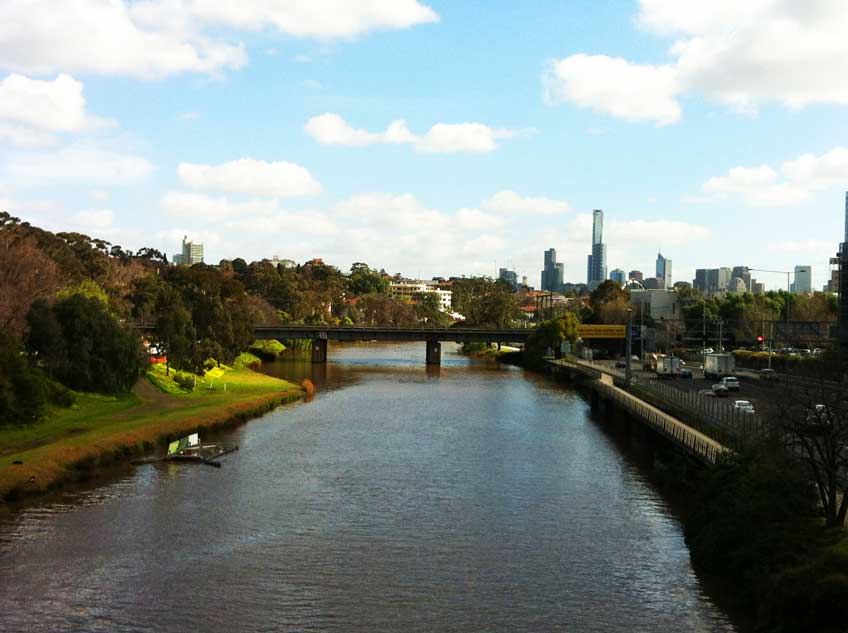 I love beachy and hot destinations when it's Christmas. So while it gets cold on this side of the equator, my favorite place to spend my winters are in the Australian summer in Melbourne. After living there for over a year, Melbourne quickly became a second home and one of my favorite cities in the world. Poached egg breakfast, great coffee, the street art, hidden lane ways, night clubs, night markets, rooftop bars, chicken parmas, classy goon and passion pop drunk nights, and AFL footy at the MCG, Melbourne has quickly stolen my heart to being one of the best warm destinations! With just an hours drive, you can see the Great Ocean Road, Surf in Torquey, and visit the penguin parade in Phillip Island. The vibe is truly something special and you just know you will fall in love with Melbourne the minute you get there.
To read more about the adventures of Jack and Jenn check out their blog or their Facebook page.
Mallorca by Continental Breakfast Travel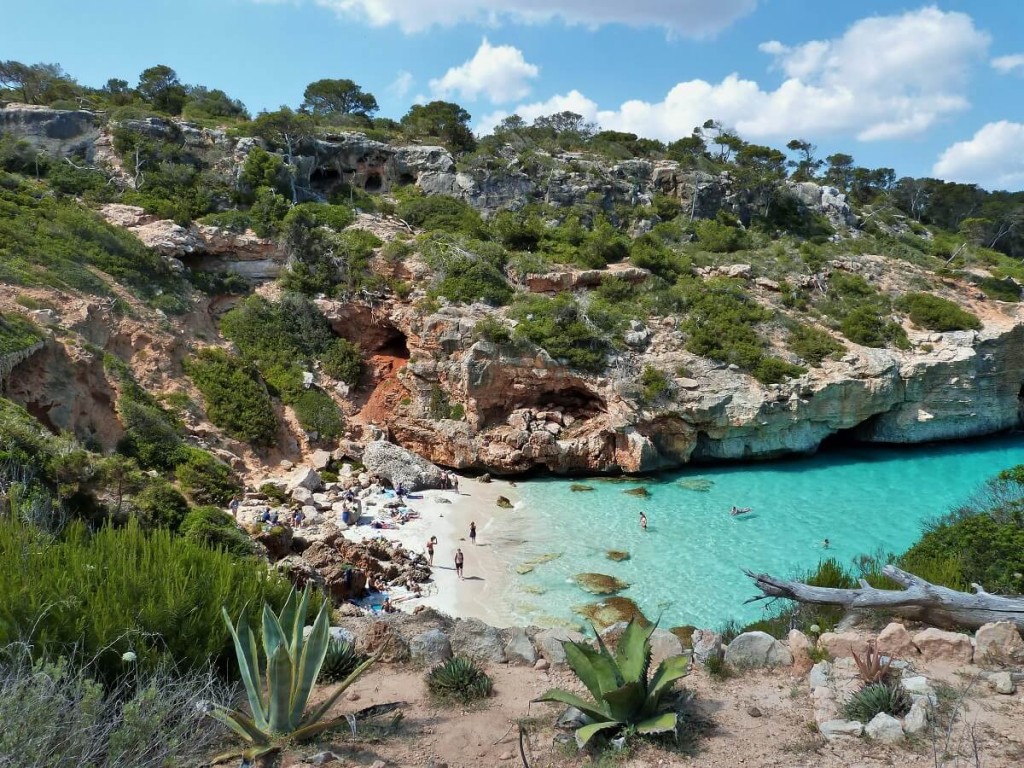 Mallorca gets a bad rep in Northern Europe. Whether it's bolshy Brits in Magaluf or drunk Germans in Ballerman, the island's party-hard sun-seekers seem to be what it's best known for. Yet on my visit, I found a Mallorca I wasn't expecting. The first thing I discovered was that Mallorca is huge – driving across the island you'll find not only villages but towns and medium-sized cities dotted along the route. What's more, some of the secluded beaches in the north take hours of driving along mountain roads to get to. The other surprise was that Mallorca is hugely diverse. Aside from the classic sandy beaches close to resorts, you can easily find sheltered coves and hidden shores dotted around the island. Not only that, but Mallorca is home to a huge mountain range, natural caves, traditional villages like Sóller and Valldemossa and the thriving city of Palma, which is well worth a day of exploration (and shopping).
To read more about John's adventures check out his blog or his Instagram page.
Giveaway
For my second blog anniversary, I've teamed up with Marco Polo to offer you five of their brand new Spiral Guides, perfect for planning your next summer trip. I always use a Marco Polo guide while planning a trip because not only are they full of great information and helpful tips, they also feature some gorgeous photos! You can win any guide in their collection by commenting on this post and saying what's your favorite summer destination. Bonus points if you share on Instagram a photo from that location 😉 (make sure you mention me @effitimonholiday so I can see it). The competition is open worldwide and closes on December 11th. Good luck!
What is your favorite summer destination?