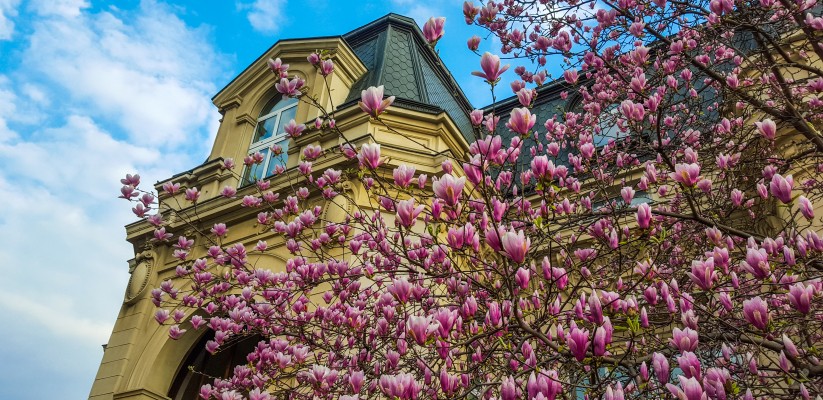 10 Fun Things To Do In Bucharest
For the past couple of weeks I have been in a bad mood (hence my absence on the blog), so I ended up spending most of my time on my couch, watching Netflix. I know, I know, not healthy at all. (Though binge-watching Daredevil is totally worth it!). That's why I asked a couple of friends to help me make a list of fun things to do in Bucharest. While Bucharest may not be the most visited or most beautiful city in Romania, it's definitely the one that has the most options for locals and visitors alike. From hundreds of bars and restaurants, to many different activities, here are the 10 most fun things to do in Bucharest.
1. Pub crawl
Let's start with an obvious one. There are more than 100 bars and clubs in the Old Town of Bucharest, so why not go to a few of them? Why not go to more than a few of them in the same night? They're all open until late at night and if you're worried about not managing to find your way back to your bed, there's a lovely hostel right in the city center, ready to welcome you 😉
2. Take a walking tour
This may not be everyone's cup of tea (especially after doing #1), but not only is a walking tour the best way to learn about the city, it's also one of the best things to do in Bucharest. There is a free walking tour every day, or if you want to go off the beaten path, you can choose a hidden gems walking tour.
3. Go to a concert or maybe Comic Con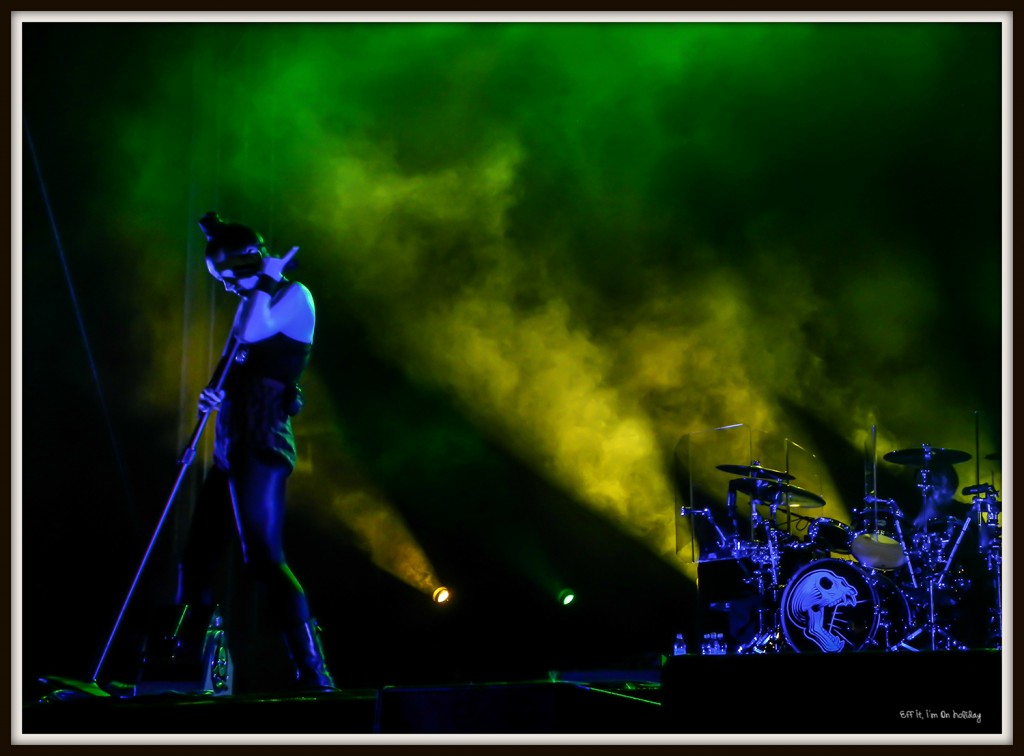 As you may know already, I love concerts almost as much as I love traveling and if I can combine the two and travel for a concert, then I'm over the moon happy. But sometimes I don't have to travel too far to go to a great concert or festival, all I have to do is take a bus downtown to see my favorite artists. There are many great concerts happening every day in Bucharest, from local bands, to huge names. For instance, some of the names that will play this summer are Queen, Maroon 5, Muse, Iron Maiden, Rihanna and Sia (yaaasssss!).
For the last three years Bucharest has been the host of the East European Comic Con convention, if you're a sci-fi, fantasy, or comic books fan, then this is the place for you. Fair warning though, your wallet will feel lighter after you've seen all those comic books, action figures, and other cool stuff 😉 In addition to that, great actors came to chat with their fans and I got to meet the awesome Natalia Tena (Tonks in Harry Potter) and this year I'll meet David Anders (who currently plays the villain Blaine in one of my favorite tv shows, iZombie).
4. Find your way out of an escape room
Escape rooms are all the rage in Bucharest lately and there are more than 90 different rooms! I've only tried two so far, but there are a lot of cool themes, from Sherlock Holmes, to Star Wars and even Harry Potter. I've been to the Harry Potter one and it was a lot of fun, even though we were one step close to being locked in the Chamber of Secrets forever. 😳
5. Relax at the largest wellness center in Europe
Although I haven't been personally (yet), I hear a visit to Therme is one of the most relaxing things to do in Bucharest. From saunas to water slides, you're guaranteed to have a great time, especially if you're visiting in winter when it can be -20C on the outside but over 25C on the inside.
6. Watch a movie
If you find yourself on a rainy day and you don't feel like spending time in a museum or restaurant, you can choose one of the 20 cinemas in the city, half of which are multiplex cinemas, so you can definitely find a movie you'll like. What's more awesome though is that during the long and hot summer nights, there are outdoor cinemas in some of the city's biggest parks.
7. Go bowling
Do people still play bowling? Regardless, I love it and I always have a great time even though I'm terrible at it. You don't even have to venture far from the city center for this, it's at the top floor of the Unirea Shopping Center, so if you want a fun break from all the sightseeing, this could be it.
8. Play board games
If there's something I do almost every week that never fails to put me in a good mood, it's this. Usually I invite my friends over at my place, but sometimes we go out (because I don't feel like cleaning) to one of the board games pubs like Creative Board Gaming or Tabiet where you can have a drink and choose between a lot of different games (just make sure not to pick the friendship-ruining types).
9. Go ice skating
Although I rarely find people to go with me, ice skating is one of my favorite things to do and during the winter, there are many outdoor skating rinks where you can go. However, with summer approaching, there's only one still open, the one in the AFI shopping center.
10. Take a day trip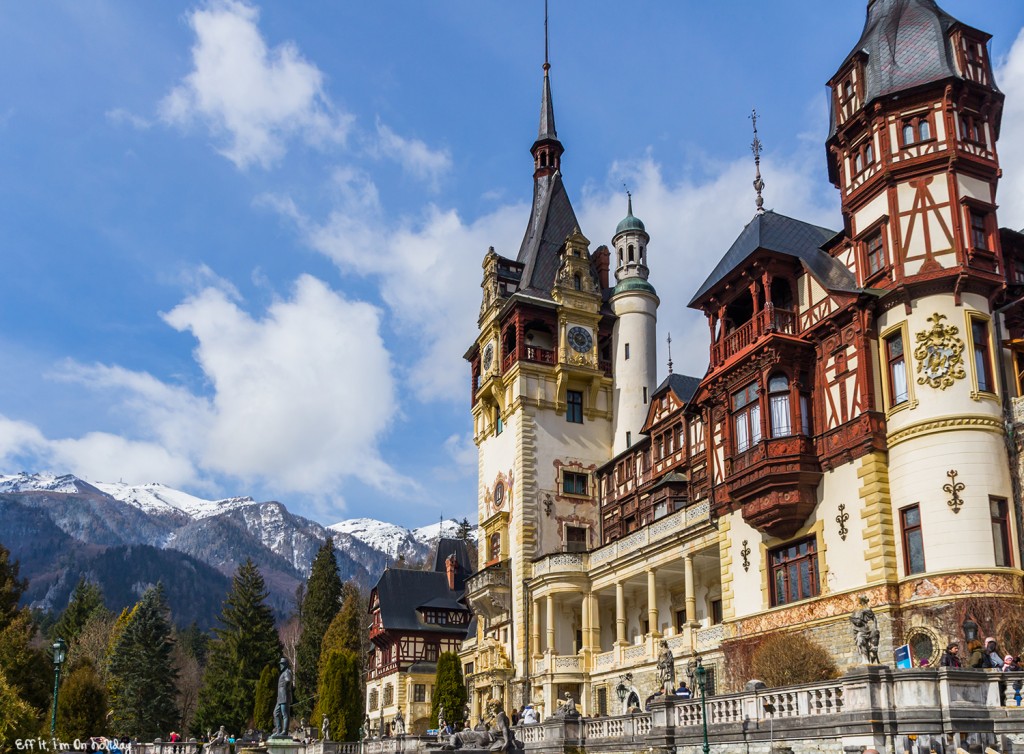 Granted, you need to go a bit outside Bucharest for this, but with such gorgeous views, it may be well worth it. If you don't want to go too far, the Mogosoaia Palace is the perfect choice, but if you want to ski or see the most beautiful castle in Romania, then a day trip to Sinaia is the one for you.
Regardless of what you choose, there are a lot of different things to do in Bucharest and it's unlikely you'll get bored here. 😉