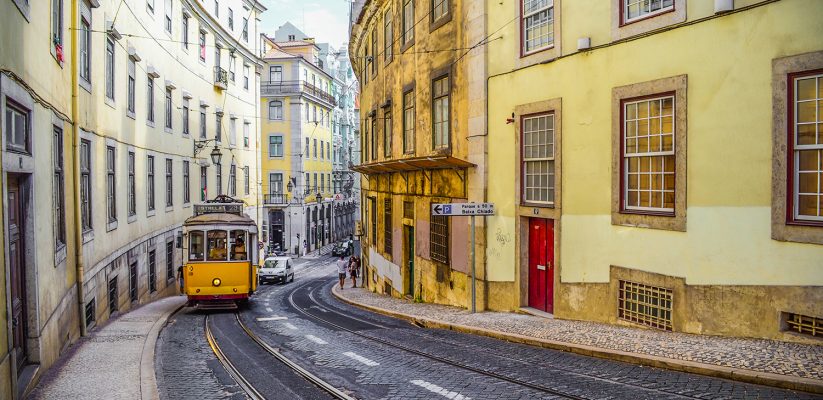 5 European Road Trips To Take This Summer
One of the best things about Europe is how easily you can travel from one country to another. One minute you're in Germany, a couple of hours later you can be in Switzerland or The Netherlands. With so many low cost flights, getting around Europe has never been more accessible, so it's easy to forget one of the most rewarding ways to travel: the good ol' road trips. That's why I made a list to, hopefully, inspire you to hit the road this summer. 
The best of Portugal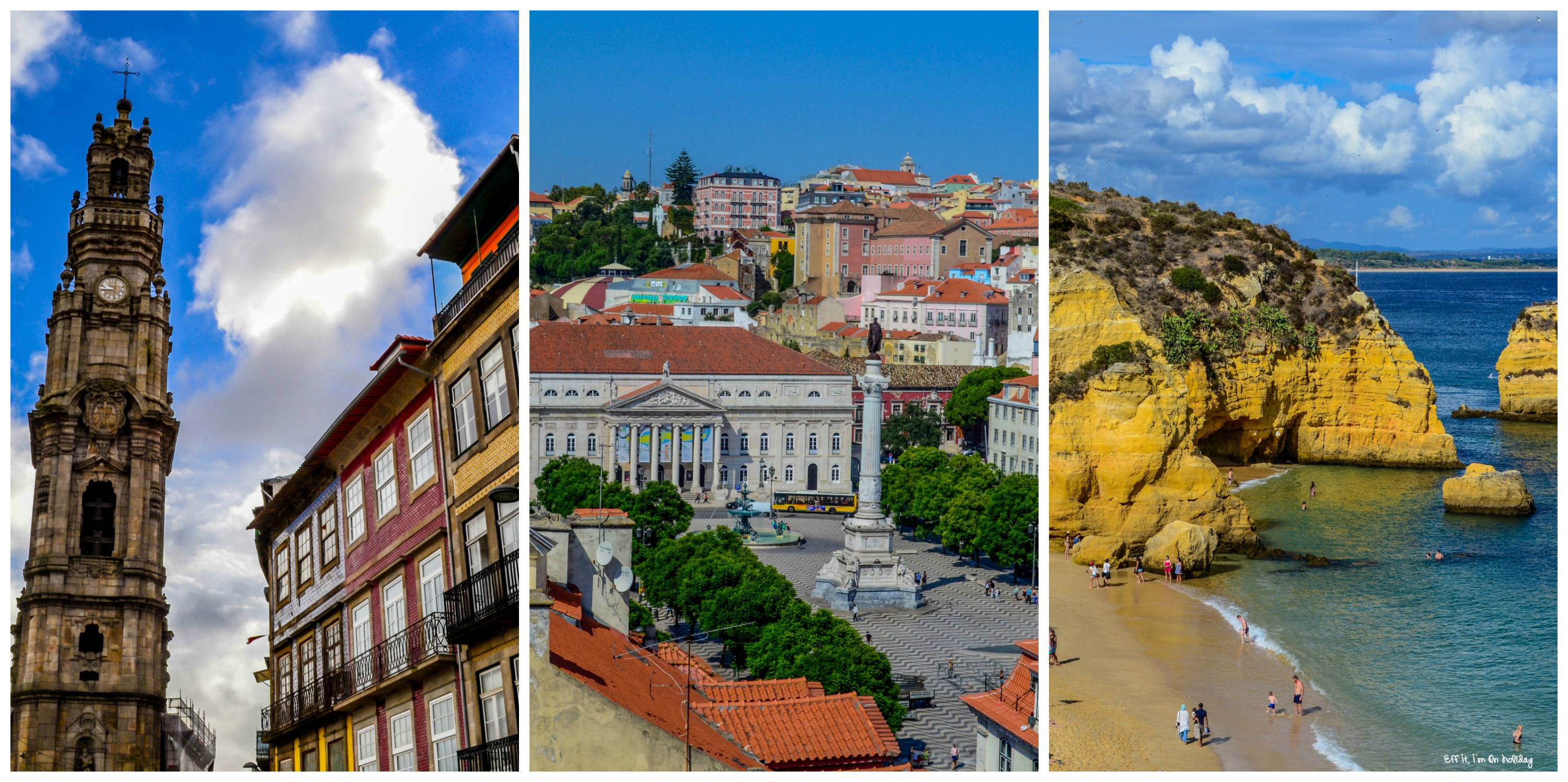 Portugal is one of my favorite countries, I can't get enough of it. Lately I kept thinking about returning, hence making it the first one on my list. Your road trip should start in Porto, where you can admire the colorful houses, take a tour of port wine cellars and drink a few glasses of port wine (okay, maybe more than a few!). You should allow at least 2 full days here and if you have more time, you can take a day trip on the Douro Valley to see the stunning scenery and vineyards.
After this, it's time to visit the capital of the country, Lisbon. It's a 3 hour drive, so if you leave early, you have time for a couple of stops on the way. You can visit one of the oldest universities in the world in Coimbra, see moliceiros (Portuguese gondolas) in Aveiro or visit the breathtaking Batalha monastery. (Note: you won't have time for all of them so pick one – maaaybe two, depending on how early you leave). You should plan at least 3 full days in Lisbon, but really I could spend a few months there without getting bored, I just love wandering on the streets of the Bairro Alto and Alfama neighborhoods. Not to mention pasteis de nata, traditional Portuguese pastries, I would walk back to Lisbon for them. From Lisbon, a day trip to Sintra is a must, the Pena National Palace will leave you speechless.
When you're done visiting Lisbon, it's time to hit the beach and what better way to do that than the south region of the country, Algarve. Rocky beaches, charming villages and excellent food are a few of the ingredients that will make you wish you didn't have to leave. From Lisbon to Lagos (the largest town in Algarve) it's a less than three hour drive, but it's worth taking a little detour and visiting the old town of Évora. After all this sightseeing, it's time to relax, you've earned it. I personally didn't want to spend time in just one place, so I visited new beaches every day. You can read here about my favorite beaches in Algarve.
If you nee more inspiration, you can read here about all the destinations I've visited in Portugal.
Algarve (Portugal) + Andalusia (Spain)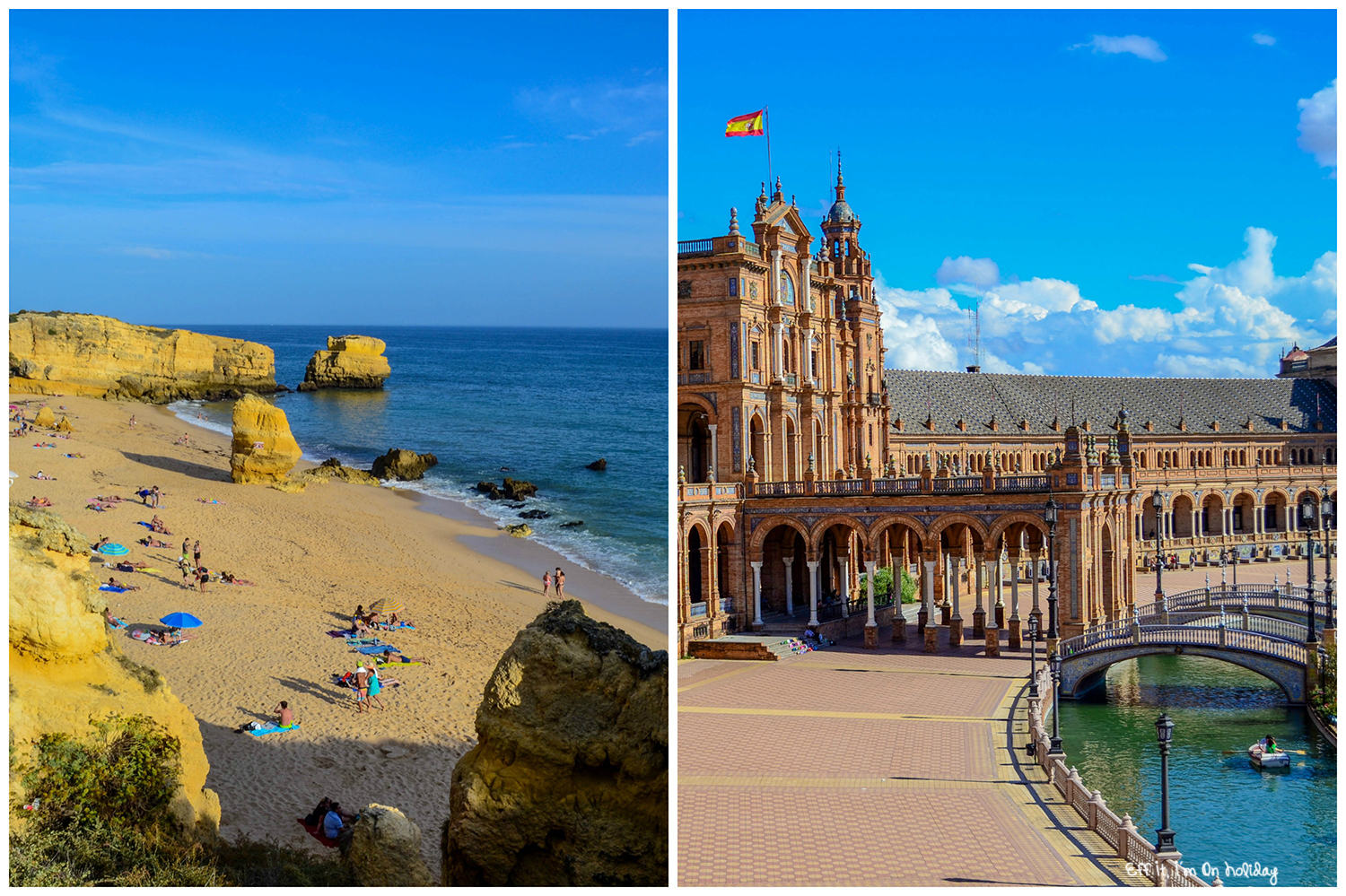 When I visited the Algarve region, I found out how close Seville is from Faro so I instantly decided to go. Although I have only spent one day in Seville, I fell in love with it the minute we parked the car. You can do this road trip both ways, chilling on the beach in Portugal, then visit stunning cities in Spain, or the other way around. I chose the first option, because maybe you have more time and you can combine the previous road trip with this one.
After you've relaxed on the beautiful beaches, it's time for some actual sightseeing and crossing the Spanish border. I loved how the border betwen the two countries is one bridge, you start in Portugal at one end and by the time you cross it, you're in Spain. In Seville, you can visit the third largest church in the world (Seville Cathedral), get a bird's-eye view of the city from the Giralda tower, see The Alcázar of Seville (where Game of Thrones recently filmed some scenes) and be amazed by Plaza de España.
From Seville, head a bit north to Córdoba where you can visit the Great Mosque of Córdoba and the Roman Bridge, then you've deserved a break on the beach so next on the itinerary should be Malaga. From there, you can take a day trip to Ronda, a gorgeous town where you'll feel like you've stepped back in time. The last stop on this road trip should be Gibraltar, just make sure the monkeys don't steal your car keys. 😉
Budapest + Vienna + Prague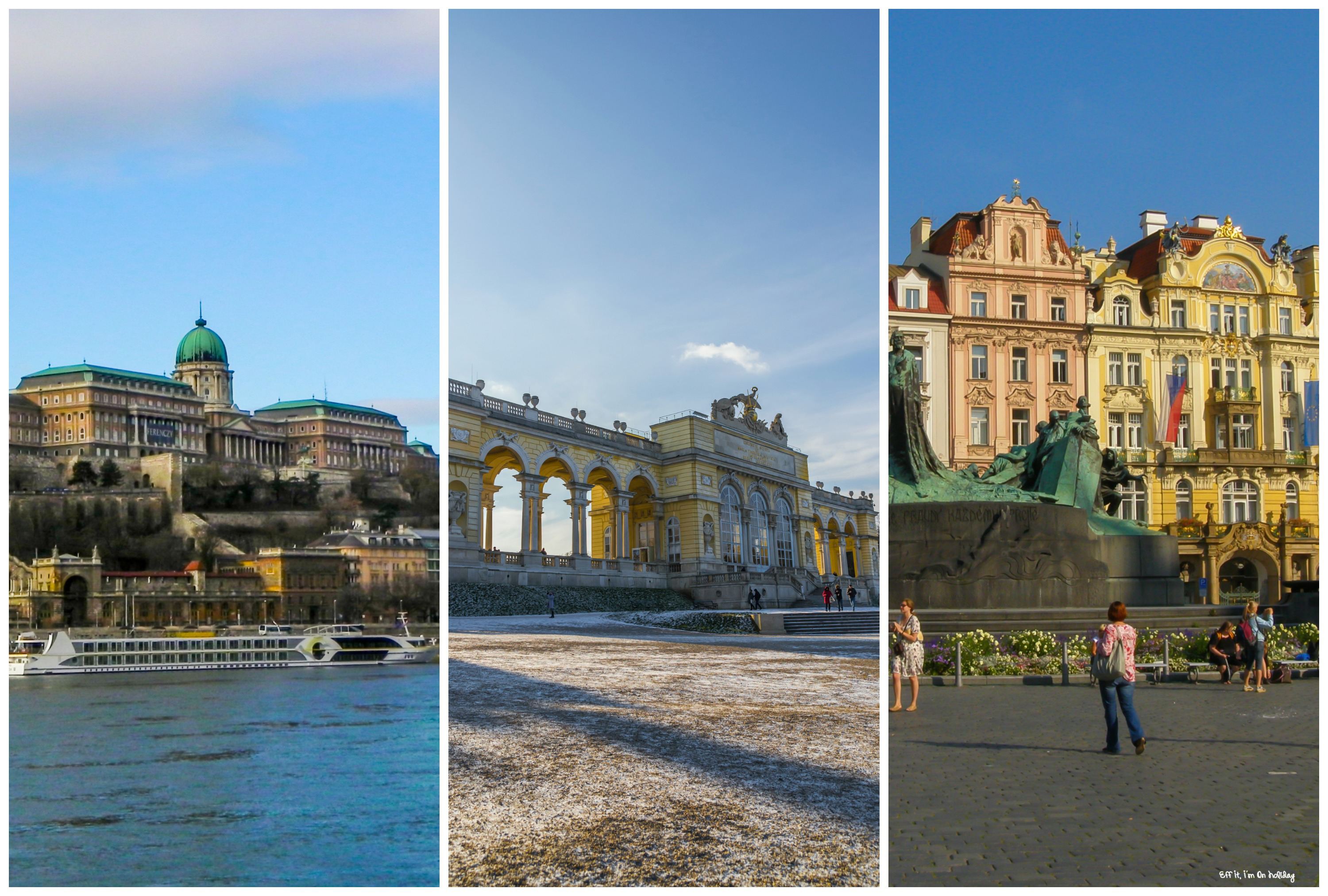 Although I have visited those three European gems separately, they can easily be seen together as part of a road trip, the roads are great and you can quickly get from one place to another. Budapest was love at first sight and I've been thinking a lot about returning, just to wander on its streets, see the Fisherman's Bastion or take a cruise on the Danube river.
From Budapest to Vienna is a 2.5 hour drive, but if you leave early you can make a quick stop in Bratislava, the capital of Slovakia, or spend a few days there too. While Vienna and I didn't click the first time, my second visit was much better and now I can't wait to go back again (preferably when it's warmer). My favorite part of Vienna? The architecture, lately I've grown to really fall in love with cities if I'm impressed by their architecture.
The last stop on this road trip will be Prague, the drive can take up to 4 hours, but it is well worth it, you won't regret it when you see the charming Old Town, the views from the Castle or the Charles Bridge at night.
Transylvania (Romania)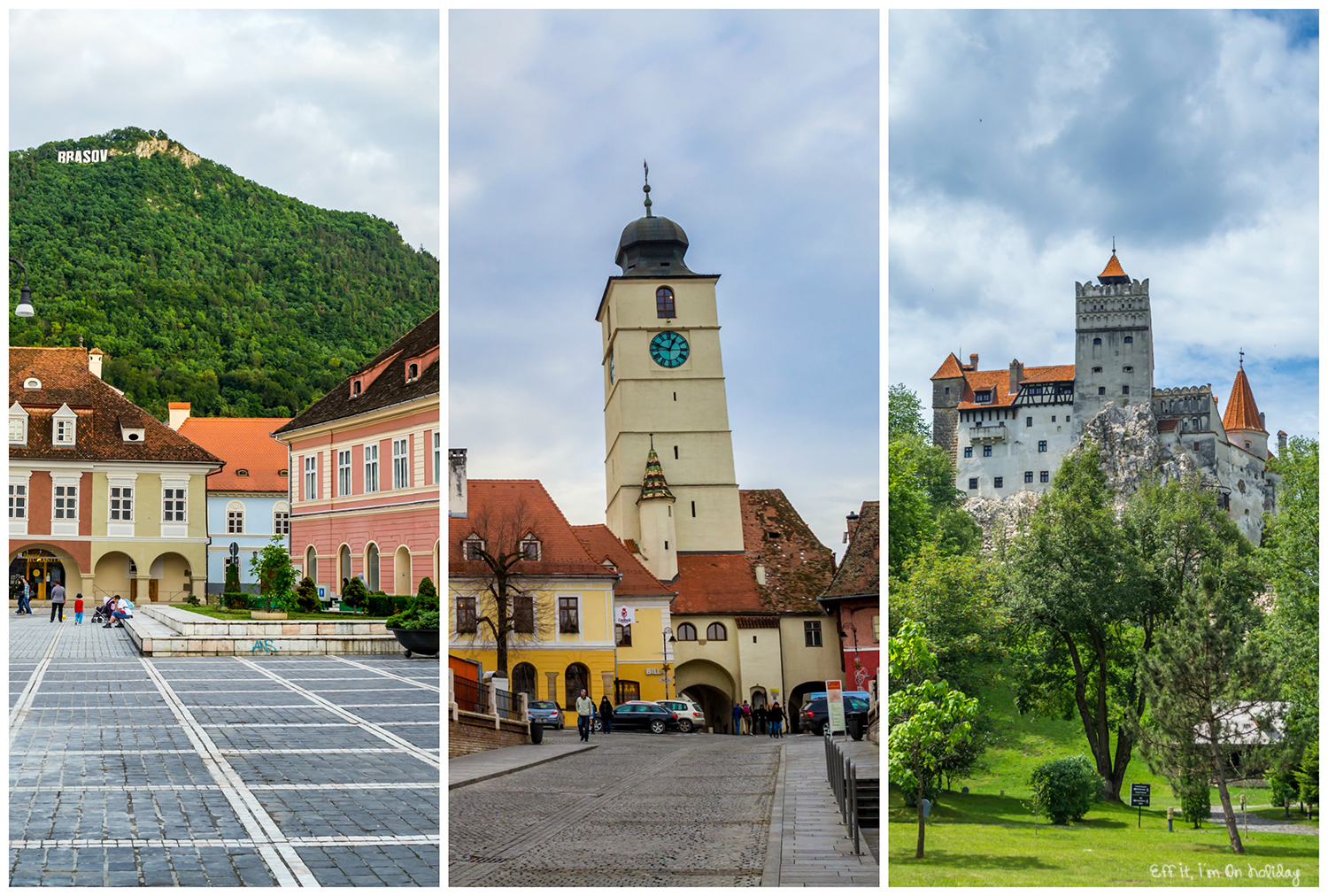 Transylvania is the heart of Romania and you could spend a lot of time here, but for a quick road trip, this is what I'd recommend. Start in Brasov, see its medieval old town (with the largest Gothic church in the country) and take a day trip to the Bran Castle (aka the famous Dracula Castle). After this, it's a two hour trip to Sighisoara, where you will definitely fall in love with this fairy tale town that will remind you of the one in Beauty and the Beast. 😉 Next should be Cluj, a city that is quickly becoming the hot spot in Romania as it's competing for the title of European Capital of Culture 2021. From Cluj you can take a day trip to the futuristic Turda salt mine, because where else can you see a Ferris wheel inside a salt mine?  After Cluj, you should allow a full day in Alba Iulia, to see the most beautiful citadel in the country and then take a day trip to the iconic Corvin Castle. The tour will end in Sibiu, where you should take some time to wander on its charming streets, I go there almost every year and as small as the city is, I'm always so impressed by it.
I could have written more about a road trip in Romania so I'll just ask you this: would you be interested in reading a post about a road trip that covers the most important parts of Romania? 🙂
Rome + Naples + The Amalfi Coast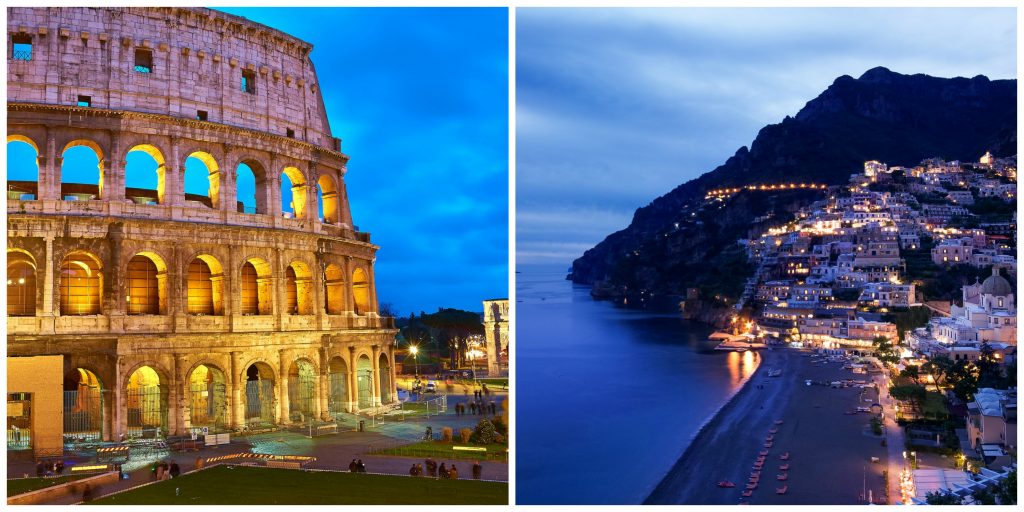 This is the road trip I'll take in two days, so I'm very excited about it. I plan on visiting the Eternal City, climb Mount Vesuvius, see the remains of Pompeii and finally, relax on the Amalfi Coast and take in the breathtaking views. You can follow me on Instagram where I'll share daily pictures from my trip. 😀
Are you planning a road trip in Europe this summer?