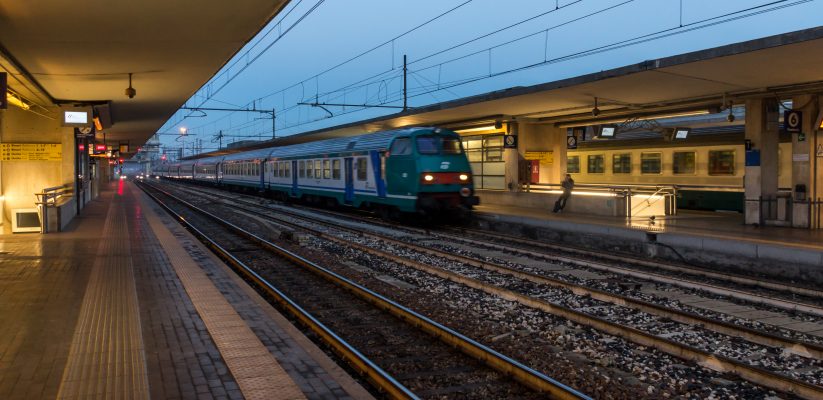 GoEuro: Your New Favorite Travel Planning App
Summer is almost here and a lot of people are already thinking about their upcoming trips to destinations that range from secluded beaches, to serene mountain tops and busy cities. Traveling in Europe means it's time for some epic road trips, but for those of us who don't drive and don't have a designated driver, there's only one solution: the trusty ol' train. This is why I'd like to tell you about an app I've recently discovered that made my travel planning process one hell of a lot easier. Enter GoEuro,  a convenient way to search through all forms of travel in Europe. 
Although my current travel plans are in no way similar to what I'd imagined at the beginning of the year, I've decided on visiting Poland this summer. Since I want to make the most of my time in Poland and see some of the cities that are high on my wishlist, I kept looking for the best way to travel between them. While everyone swears by that one app (you know which, it has a 2 in its title 😉 ), I've always found it too disorganized for my taste. That's why I was excited when I stumbled upon GoEuro, as it's incredibly easy to use, it has a clean and simple interface and it gives you reliable information. Besides, you can book your tickets straight from the app, how convenient is that?
Let's take a look, shall we?
I'll fly in Krakow from Edinburgh and I spend a couple of days there. From Krakow, I'll go straight to that one Polish city I've always wanted to visit: Gdansk. I open GoEuro and the first screen is pretty straight forward: enter your trip details and find the information you need. You can also view a map of the itinerary. The results are initially sorted by price, but you can tap on the orange button in the right corner (I missed it at first…) to filter the results based on departure times and connections. Tap again to hide the panel.
As you can see, the bus from Krakow to Gdansk is extremely cheap (I searched for two people so the price shown is for two), but it takes 10 hours! I could be doing a lot of sightseeing during that time! Let's check the trains. I switch to the train panel and see that the train is six times more expensive, but it gets there two times faster.  Hmmm, decisions, decision. What if I flew between from Krakow to Gdansk? GoEuro also has the option to look for flights and what I loved the most is that it also gives you the transit times between the cities and the airports. So the flight may be 80 minutes, but with transit times and waiting in the airport, it becomes over four hours.
Remember the train was 5 hours? I think I'll stick to the train, let's book it!After tapping on the Book Now button, I am redirected to the page for Polish Railways where I am informed that it's too early to buy a ticket now. But I can still check out prices for the rest of my itinerary.
From Gdansk I'll head to beautiful Poznan, where I'm only spending a day. Once again, the train is the fastest option, even though it's not as cheap as PolskiBus.
GoEuro is an extremely useful tool in planning your trip around Europe. No more searching on Google Maps, asking on Trip Advisor, finding sketchy bus routes with timetables from 10 years ago, you can find the information you need on your phone with just a few taps.
Useful information about GoEuro
Coverage: 12 countries at the moment, but they are working on adding new ones. The countries where they have full coverage are: Germany, Austria, Switzerland, France, Spain, Italy, The Netherlands, Belgium, Luxembourg, United Kingdom, Czech Republic and Poland.
Where: Play Store for Android or App Store for iOS
Cost: Free!
Site: www.goeuro.com (you can find the same information and routes on your laptop's browser, but I found the app to be more convenient 😉 )
Would you use GoEuro for your trip around Europe?