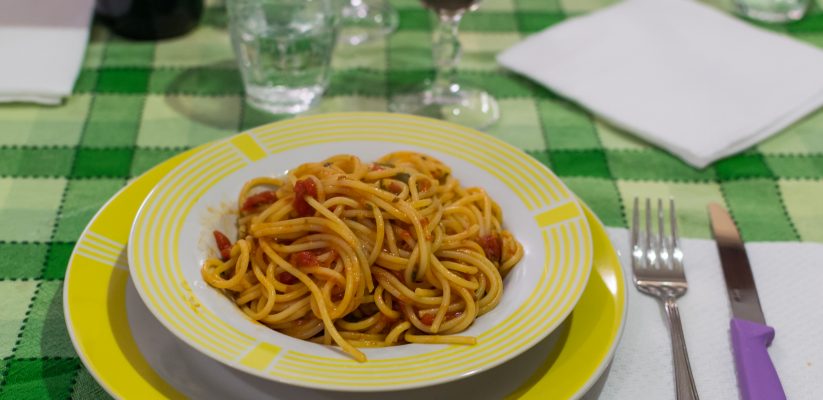 An Authentic Italian Dinner in Rome With Locals
Whenever I travel, I look for ways to make my trip feel more authentic: staying in apartments instead of hotels, taking public transportation, eating all the traditional food. So when WithLocals contacted me I was very excited, I knew an Italian dinner cooked by a real Italian would be amazing. And I was right, I had delicious pasta, as well as a meal I wouldn't have found in a restaurant. Curious to see how it went?
I chose the Roman Dinner with Mouth-Watering Flavors experience and a week before the date, I talked to Claudia, our host, to set details regarding the menu and where we'll meet. The day of the dinner, I was a little nervous, what if I don't like the food or what if we don't find things to talk about, especially since I'm not the talker in my family and I had to translate for my parents too. But after a whole day spent in lovely Trastevere, I found out that all my worries were silly.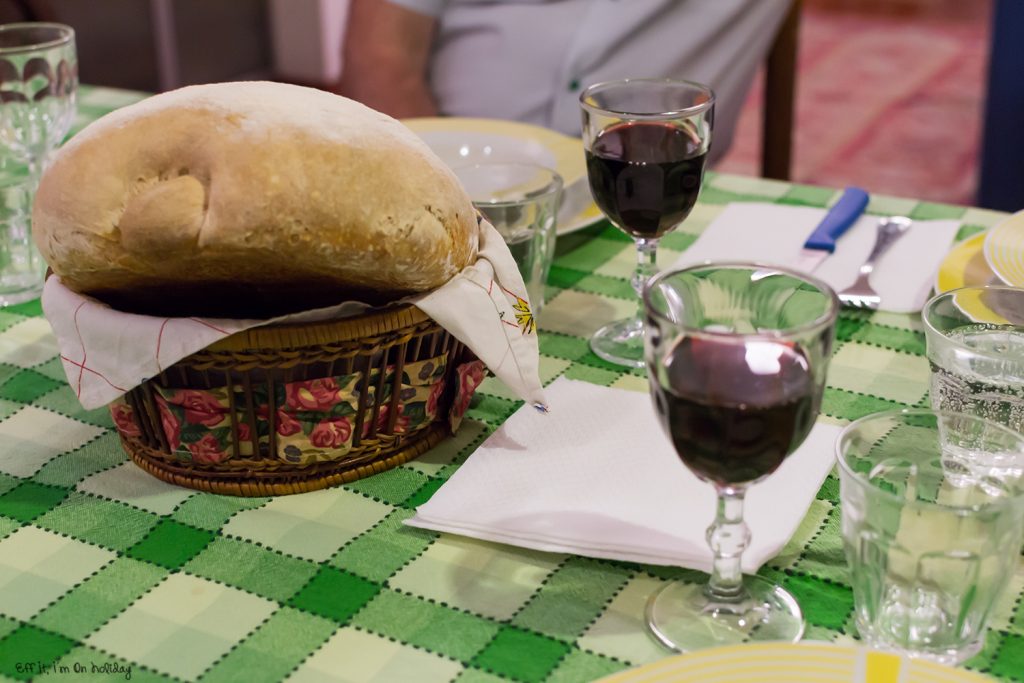 We met Claudia and her husband at a metro station and they drove us to their apartment. On the way, we saw some gorgeous works of street art, that I wish I had photographed. Lesson learned: don't photograph tomorrow what you can photograph today, am I right? We arrived at their apartment in a quiet neighborhood and as soon as we were inside, it smelled incredibly good, so I was already hungry.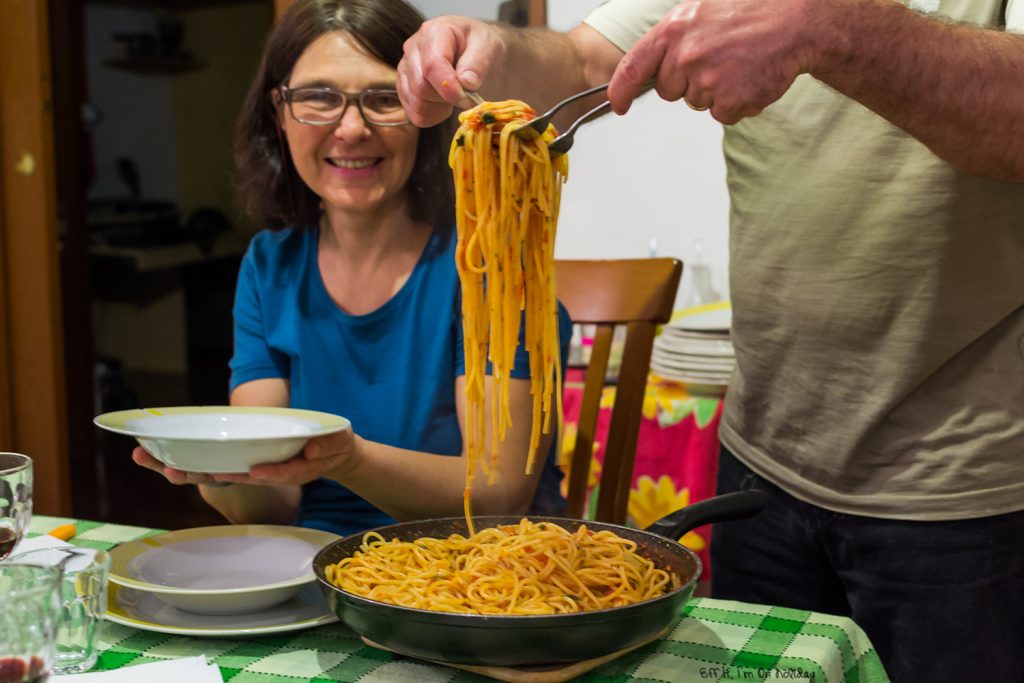 We started with spaghetti all'arrabbiata, which turned out to be too spicy for mom, but my dad and I loved it. The homemade tomato sauce with vegetables from Claudia's fresh garden was better than any sauce I've had so far.  This should tell you something, because I eat a lot of pasta 😉 Over a glass of wine, we chatted about a lot of topics, from travelling to Romania, the referendum Italy had that day to Claudia and I basically having similar jobs. They told us WithLocals started in Italy in October last year and it's been an exciting experience for them as well, because you never know who is coming over for dinner and it's always fun to meet new people from different countries.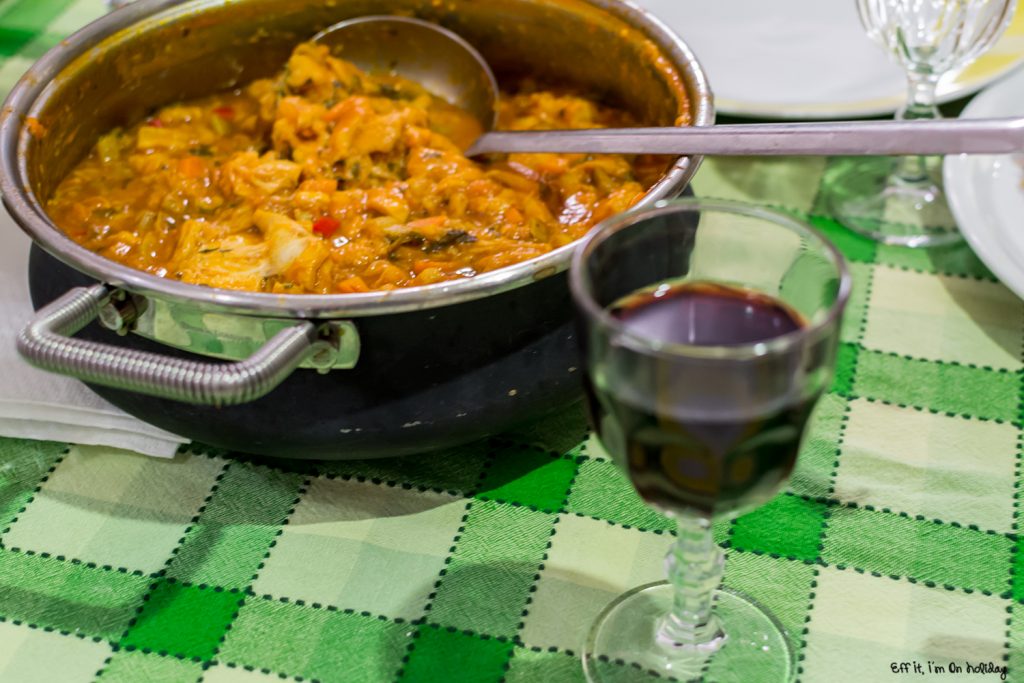 For secondo, we had a typical roman dish, trippa alla romana, made with tripe, tomatoes, mint, chilli and lots of pecorino cheese, served with homemade bread. I was excited to try this dish since I found out it's going to be in the menu, I loved that it isn't something you can find in every restaurant. It smelled fantastic and the taste was really good, I would have asked for seconds, but since I don't usually eat so much for dinner, I was already full.
In Romania we have a traditional dish that is similar (tripe soup) but not everyone likes so I was curious to see if it's the same in Rome as well. Turns out tripe just isn't something everyone enjoys 😉 My mom for instance doesn't eat it so she had an omelette with fresh artichokes, which I had to taste because I've never had artichokes. Both Claudia and her husband found this strange, but in my defense, it's not a typical vegetable in Romania, haha 😛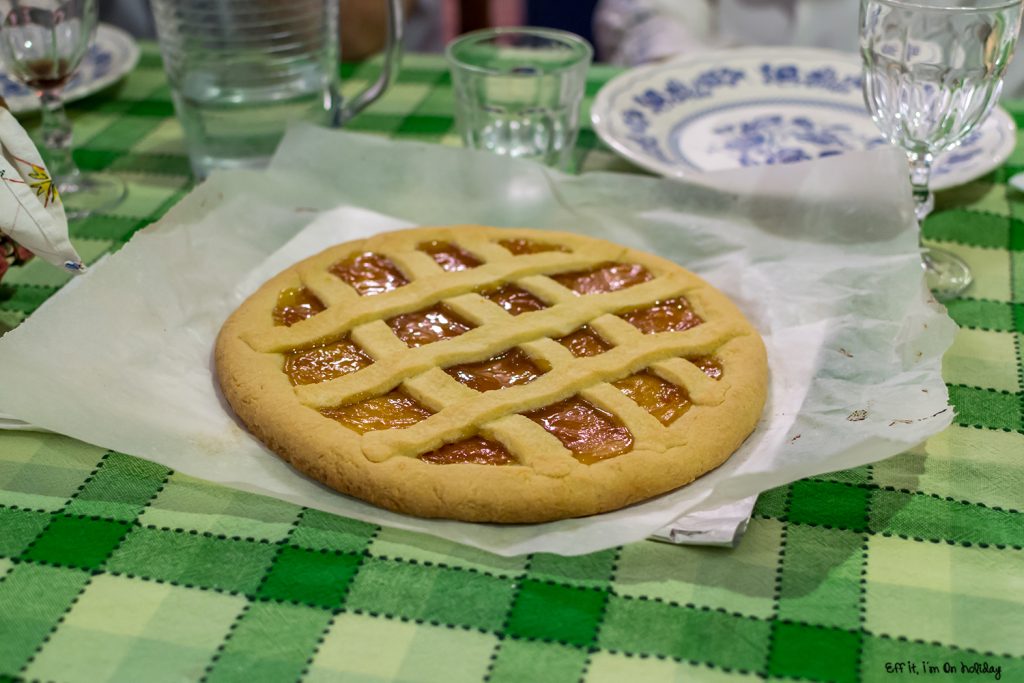 For dessert, we had a slice of Italian pie called crostata and a glass of limoncello. I fell in love with limoncello in Italy, if I had to drink only one liqueur forever, this would be it. 😀 We talked a lot about traveling, Claudia convinced me to visit the beautiful beaches of Albania and I, hopefully, convinced them to visit Romania.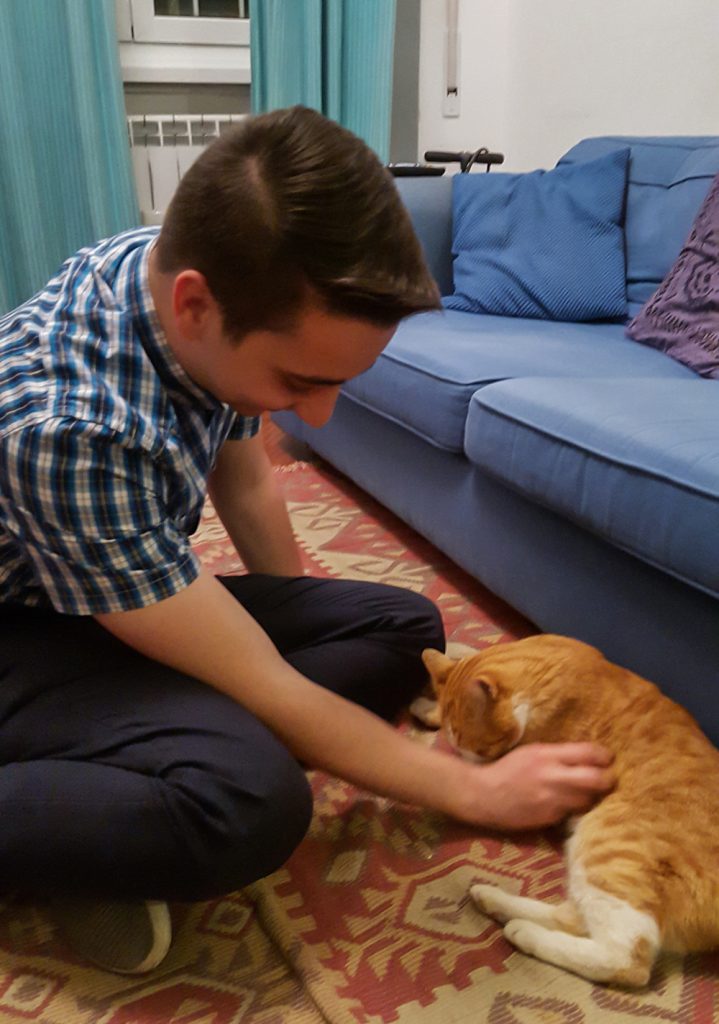 Not long before leaving, their adorable cat wanted to come in from the terrace and I couldn't resist playing with the sweetest cat I've seen. At the end of the dinner, it was very nice of them to drive us back to our apartment, it certainly saved us a lot of time.
I had a wonderful time at this traditional Italian dinner and I guess what I loved the most was that there weren't some over the top fancy dishes, but hearty and tasty food that a normal family eats on a usual day. This is why WithLocals is so great and different than any other site out there, if you're looking for an authentic experience, you're guaranteed to find it on the site.
Would you like to have an authentic Italian dinner with locals?
Pin for later
Disclaimer: I was offered a complimentary meal by WithLocals, but all views, photos and appetite are entirely my own