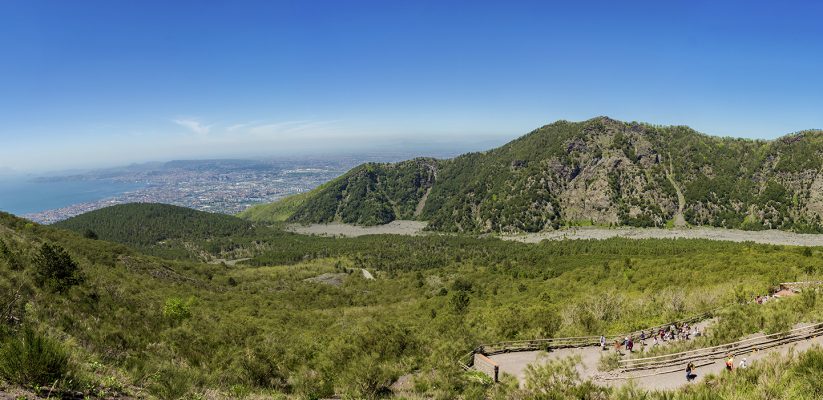 Mount Vesuvius and Pompeii in One Day?!
Before going on my last trip to Italy, one thing was for certain: I wanted to see Mount Vesuvius. Not just see it from the distance as we drove by, but actually hike to the top. Everyone had told me that I should go to Pompeii though. While I wasn't too thrilled by the idea, I figured I'd give it a go, who knows when I'll have the chance again. We were driving from Rome to Praiano and the only problem was: could we see them in the same day? The short answer: kind of. The long answer? Well, it depends…
After renting the car we finally got to the base of Mount Vesuvius. Our GPS took us on some scary narrow roads that could barely fit our car so I was never happier than when we parked. We paid the fee for the bus to take us to the top, except it didn't take us to where you actually start the hike, but to the ticket desk. Yes, there are tickets to go to the top of the mountain. Anyway, we started the hike and it was around noon – NOT the best time to go there as the sun is directly above you and there's absolutely nowhere to get some shade. It was very hot and with jeans and a black t-shirt, I was definitely not dressed for the hike. But I didn't let that stop me from enjoying it, the views along the way were breathtaking and reaching the top to see Vesuvius was impressive.
Before visiting, I read an article about dos and don'ts on the mountain and I found it amusing how one of them was saying to run if you feel the earth shaking. But once we got to the top we saw there was a smoldering part, so maybe that tip wasn't so crazy. After getting a few souvenirs and some very much needed bottles of water, it was time to make our way back to the car.
Tip: If you have the option, try to go either in the morning or in the afternoon. Also, dark clothes aren't a good idea, it is super dusty and you will come back with them all white anyway.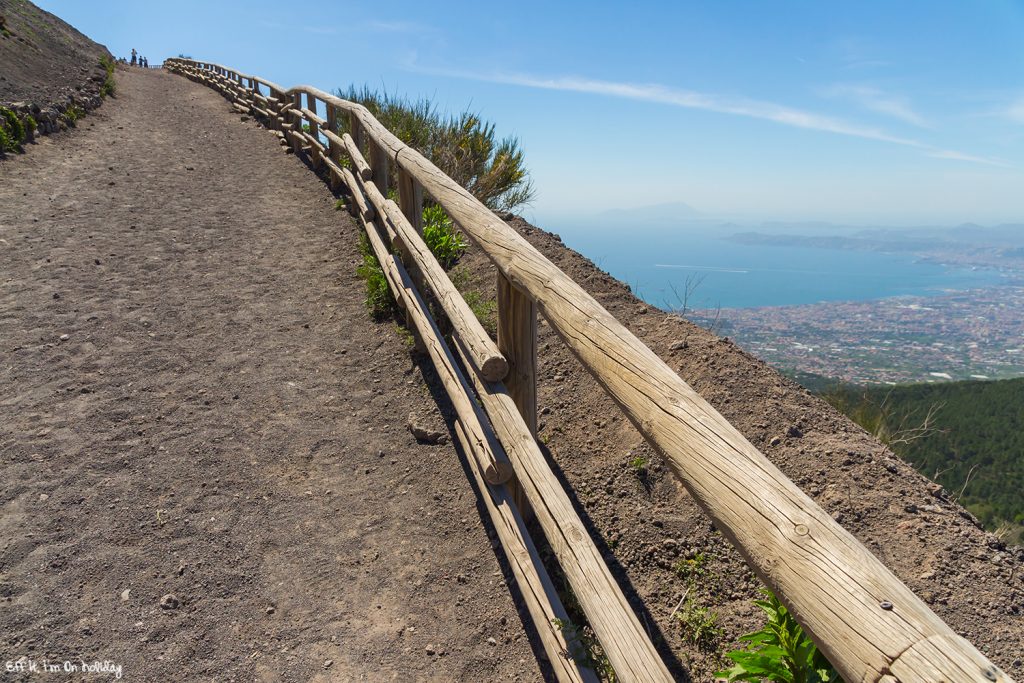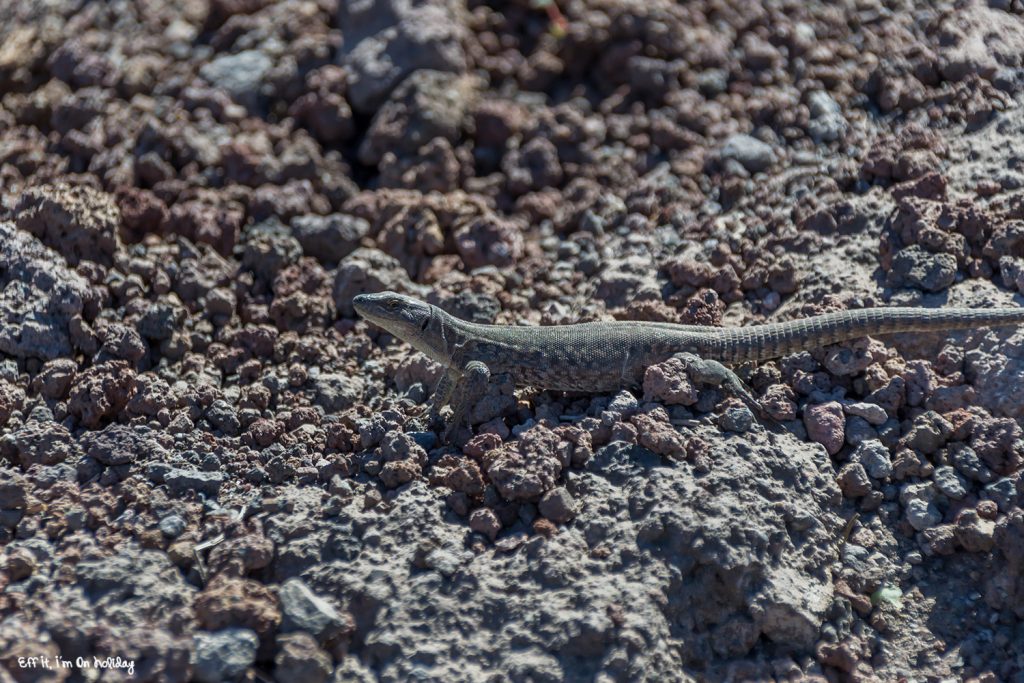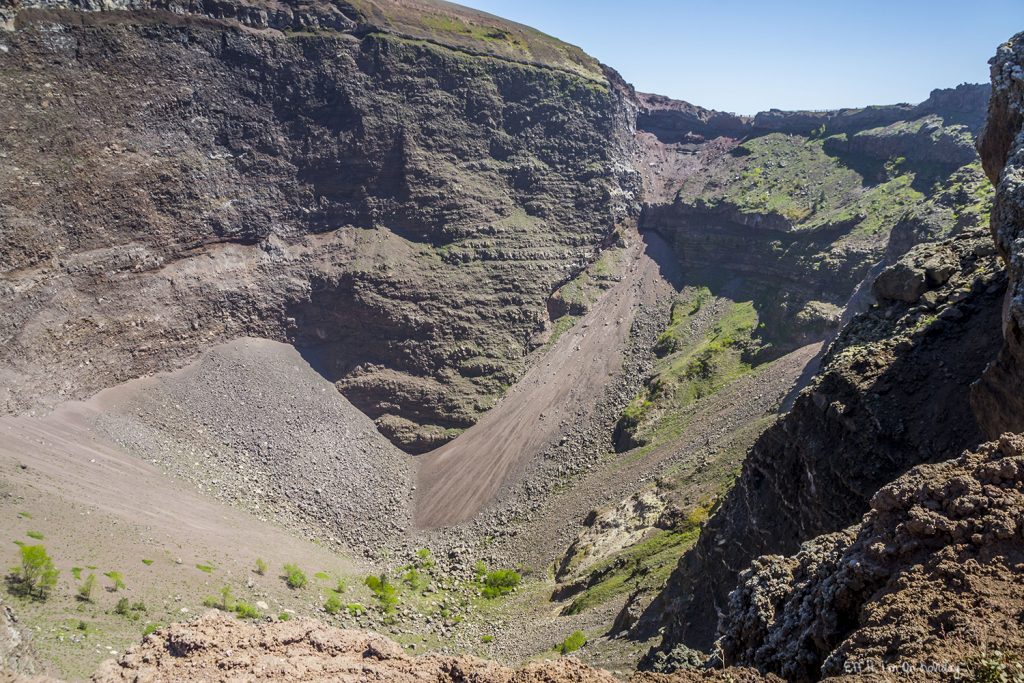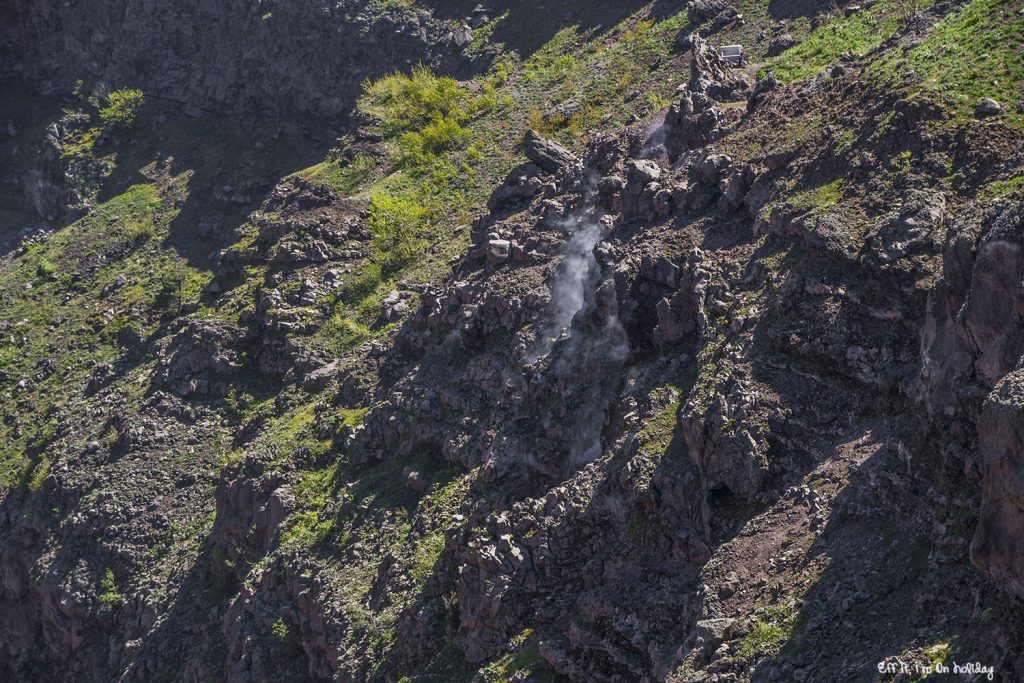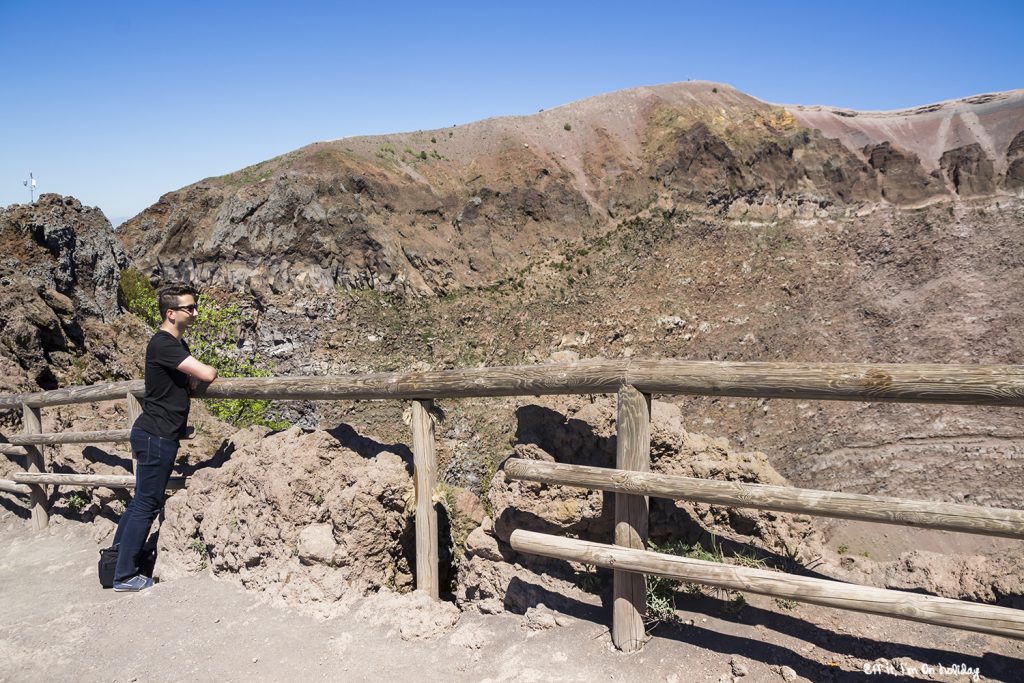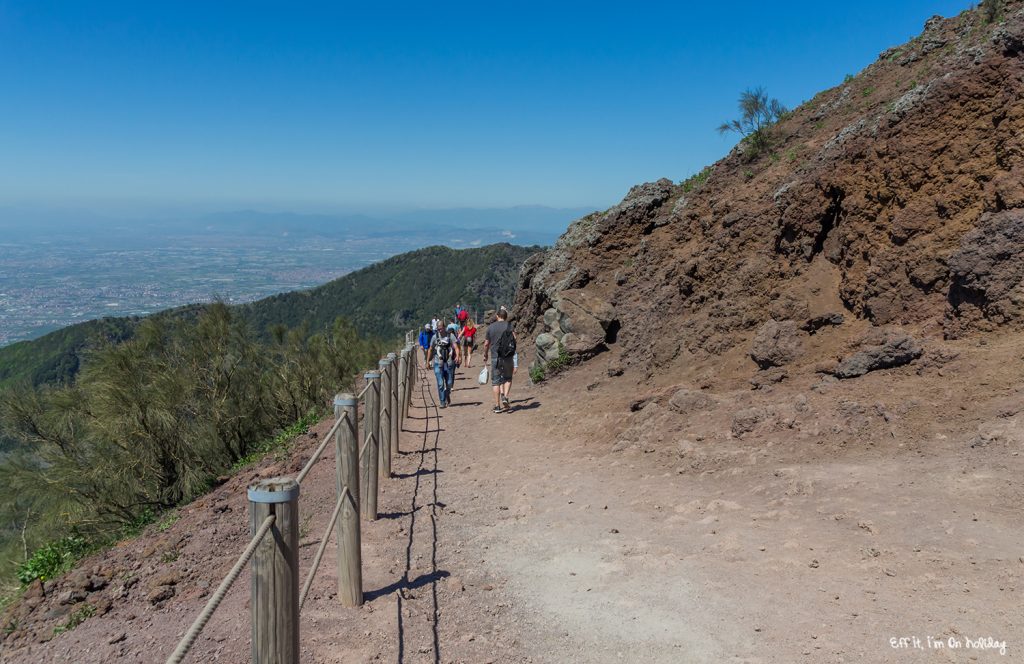 We were lucky our Praiano check in was late in the evening so we still had some time left to visit Pompeii. Let me get one thing straight: Pompeii is huge and you would need an entire day to see it all at a slow pace. We only had a couple of hours so we didn't even try to see everything and just wandered around, imagining what that society was like before the volcano eruption. We've all see the movie with Jon Snow falling in love with Babydoll (here's a weird sentence), so it was something like that, right? The good thing about it being so huge was that it didn't feel so crowded, we had a few streets all to ourselves.
Tip: if you're coming by car and see a free parking spot nearby, take it! Don't think you'll find one closer to the entrance because you won't, there are very few parking lots and if you miss one, turning the car around can prove to be tricky.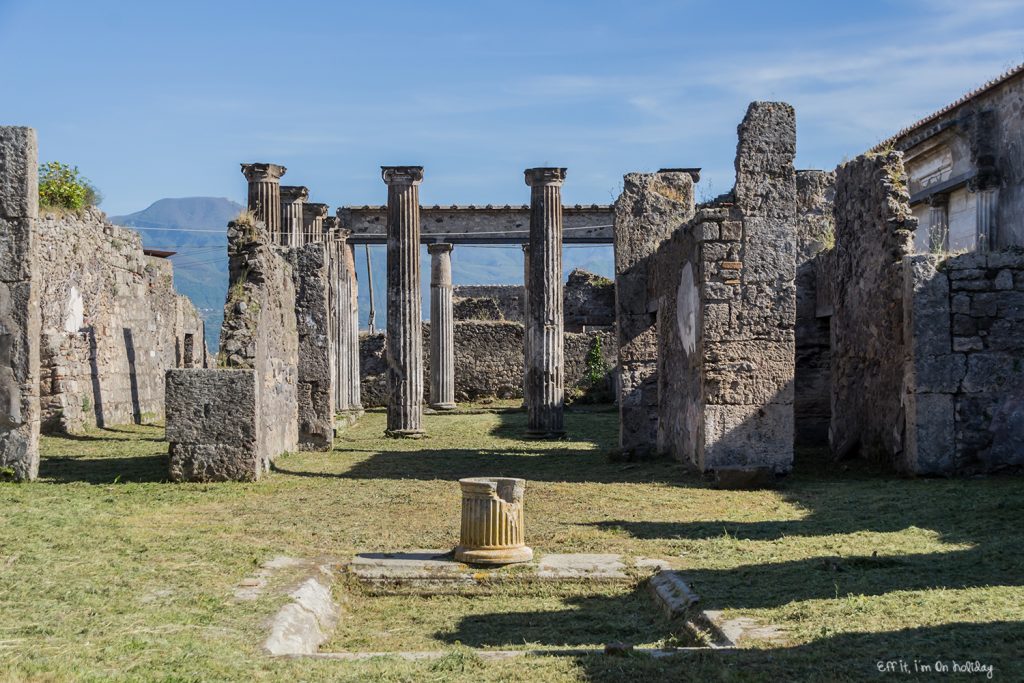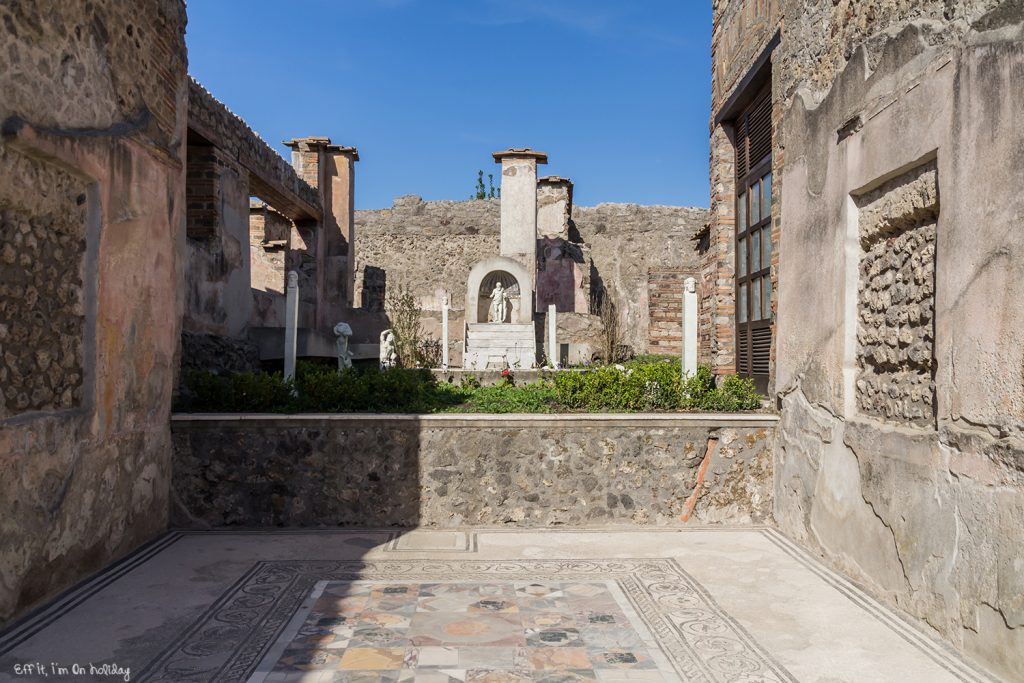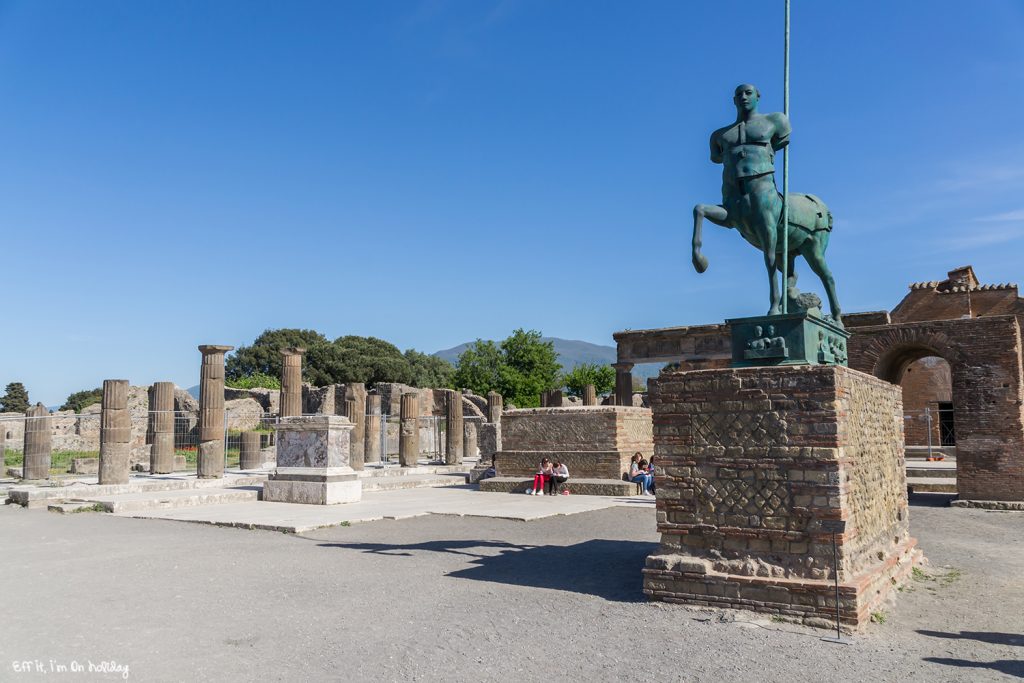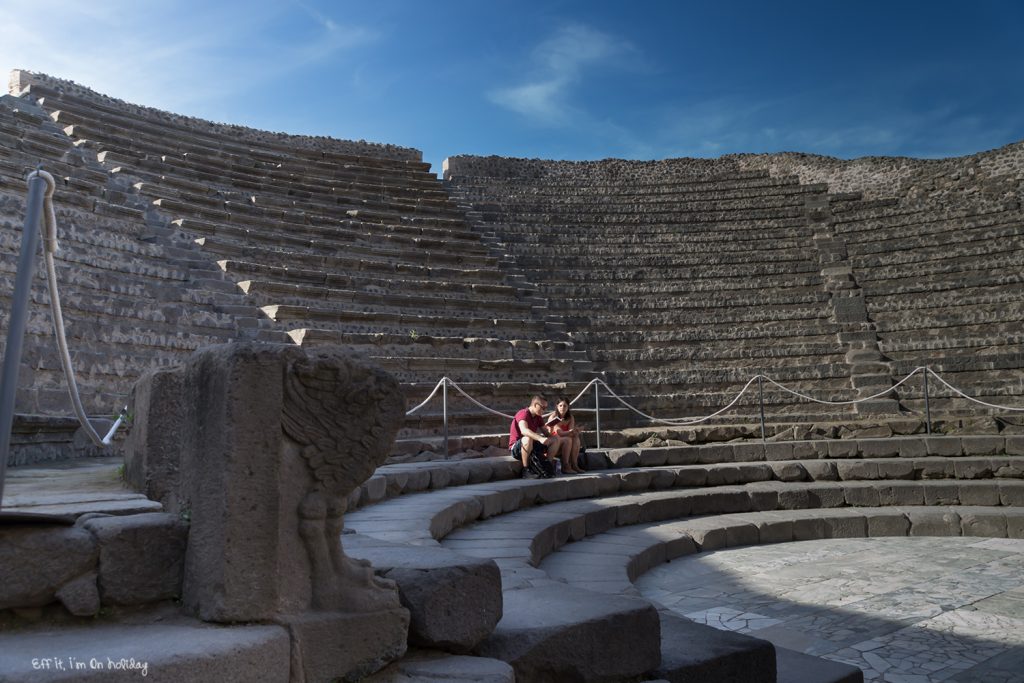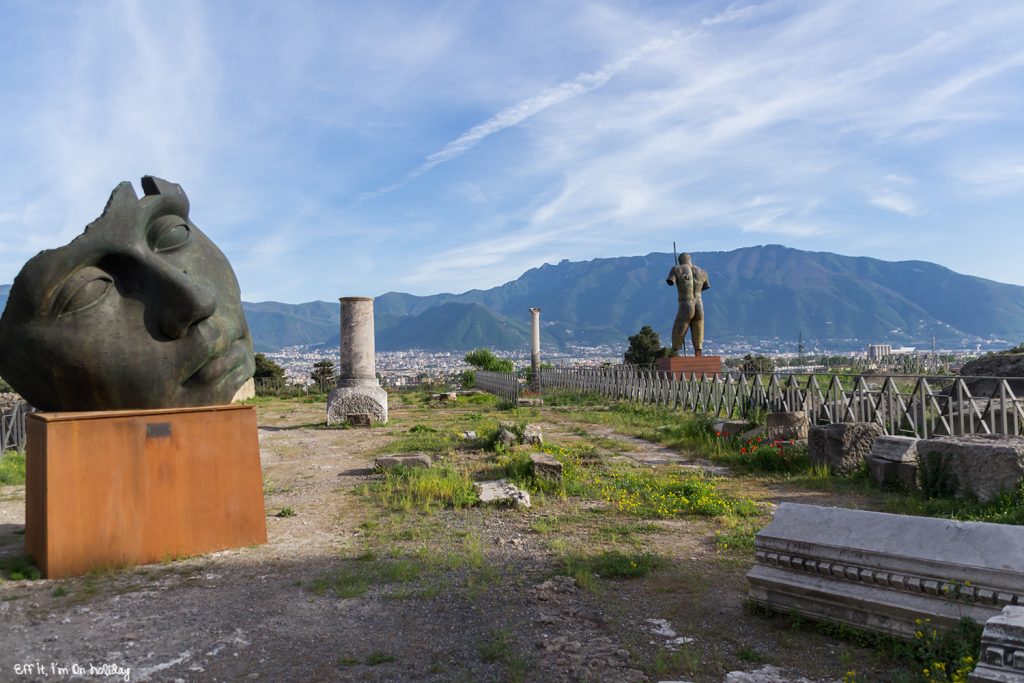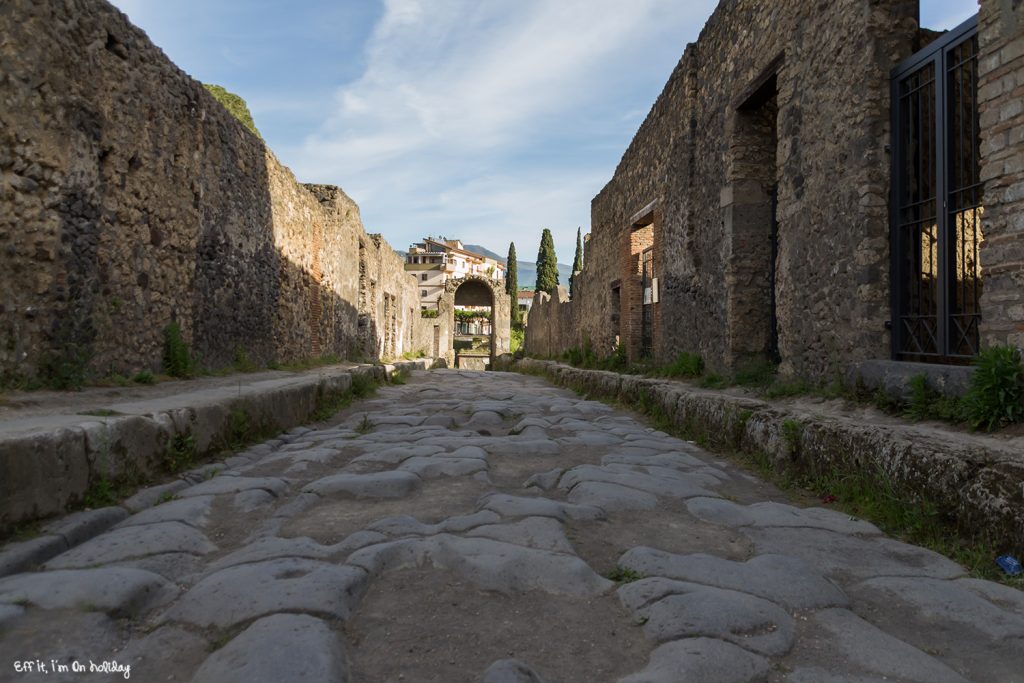 While it is possible to see them both in one day, if I had the choice, I wouldn't do it again. I'd rather take my time and visit them both properly, rather than feel I have to rush. To be honest though, if I had to do it again, I'd at least wear some appropriate clothing 😉
The good news is that you can visit at least one of them as a day trip from your base on the Amalfi Coast. We were excited when we finally reached the coast and had views like the one below.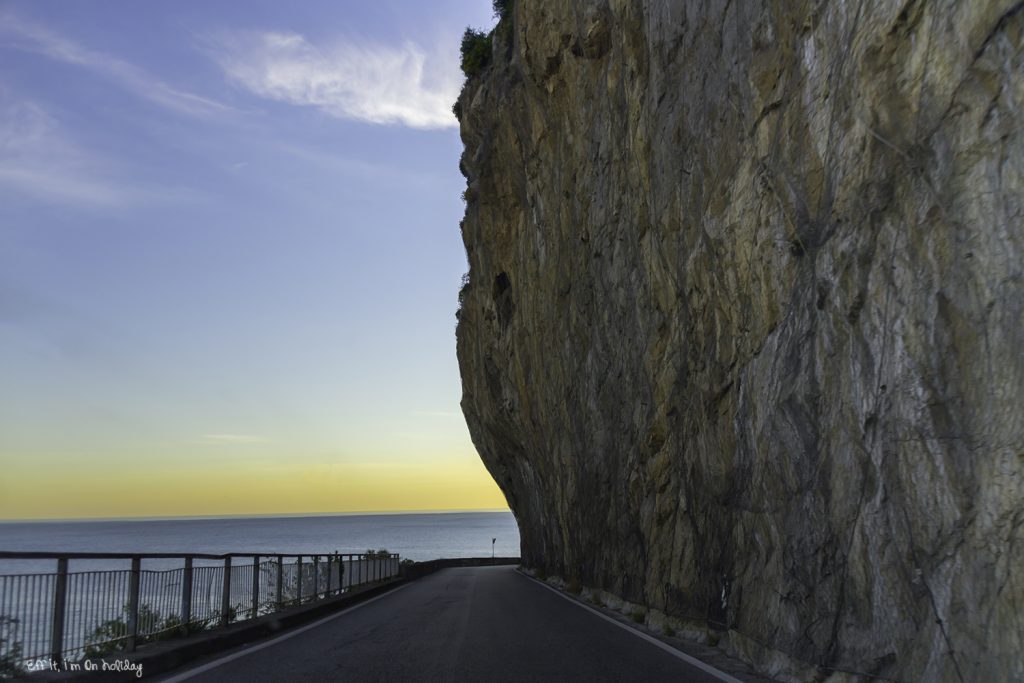 Have you ever visited Mount Vesuvius or Pompeii? What did you think of them?