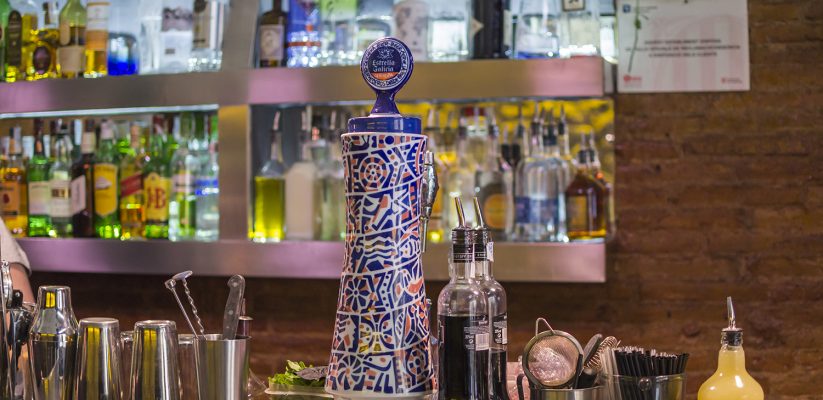 Our Favorite Places To Eat In Barcelona
For most people, Barcelona is represented by Gaudi's work or the beautiful landscapes. For some, it's the passion for football. And for some of us Barcelona is a state of mind.Sure, I love Barcelona for all of that – maybe not the football part, but for me Barcelona is always kept alive in my mind through some very special memories.
Some of these memories happened on top of a hotel looking upon the beach and drinking a cocktail, or simply eating sea food in a crowded market, while some of them took place at an all-you-can-eat buffet, in a restaurant with an a la carte menu or in a pizzeria waiting to visit the Sagrada Familia for the first time. I hope you see where I'm going with this, I'd like to tell you all about our favorite places to eat in Barcelona.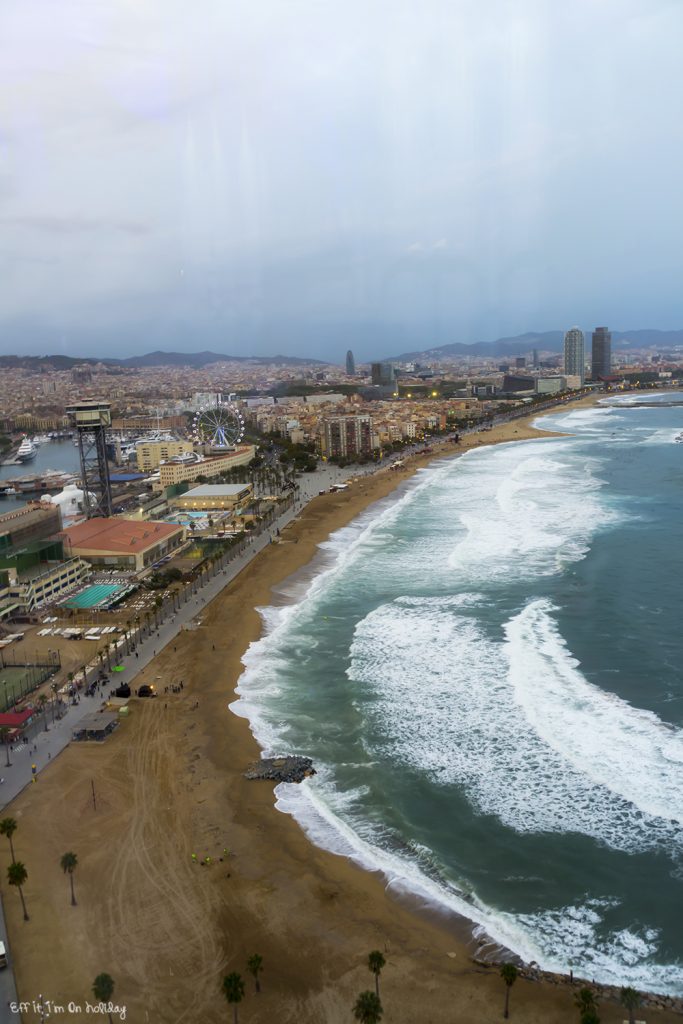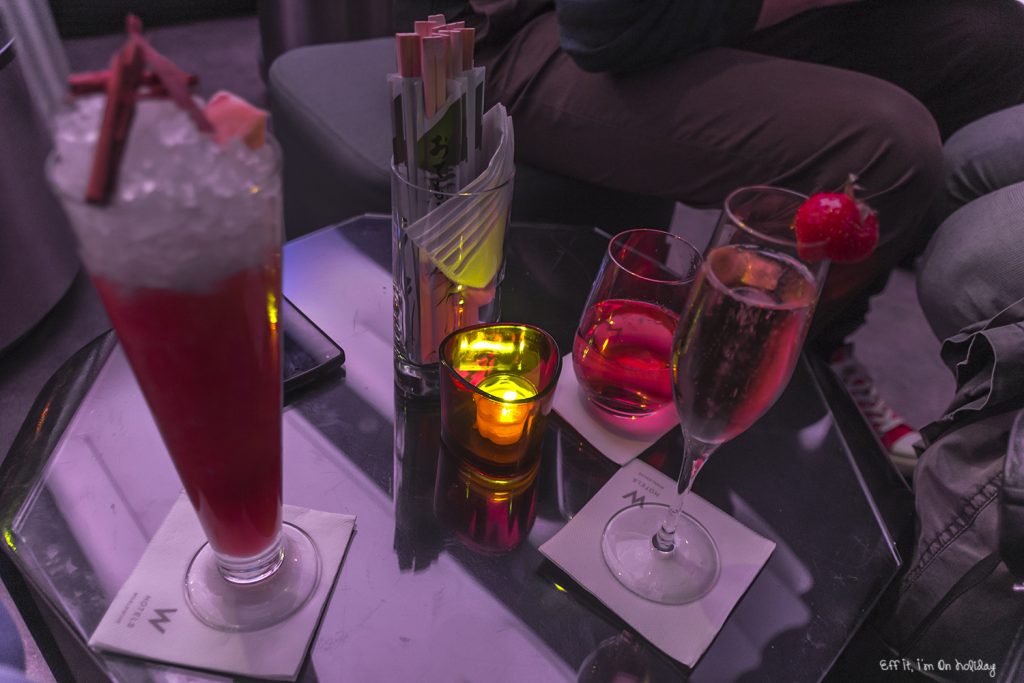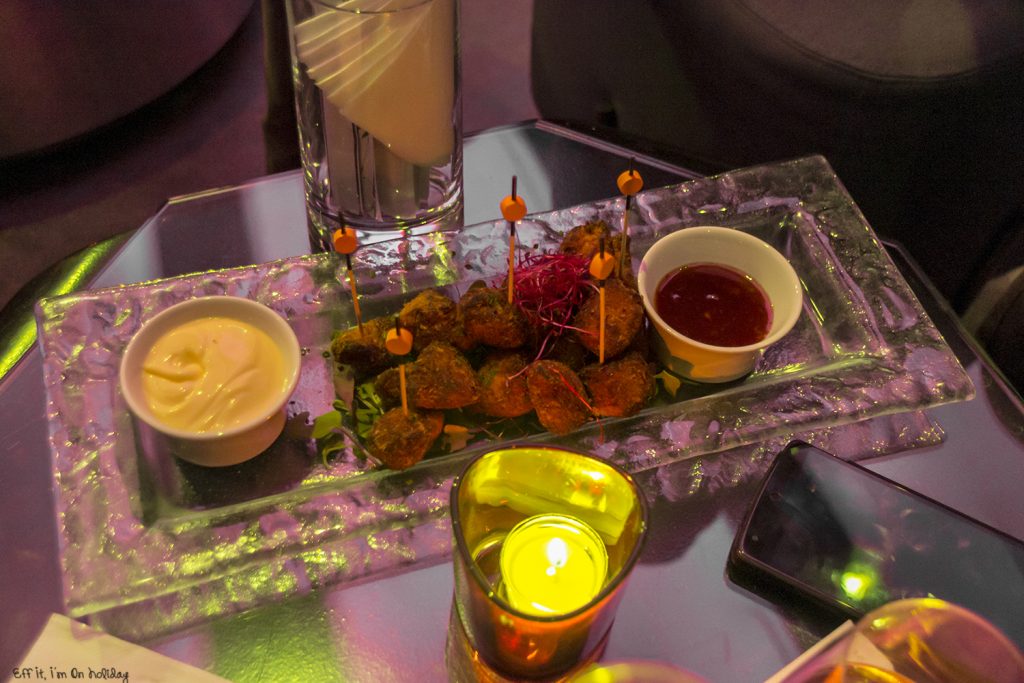 Located on the Sant Sebastia beach on top of the W Hotel, the Eclipse Sky Bar offers some of the best views of the city.  There were a lot of tourists that went on the 26th floor just to take pictures, but it's worth going inside even if only for a drink. We went when the sea was a bit angry, creating a special atmosphere.
The bar is a bit expensive and also a bit fancy. The menu is mainly based on cocktails, wines, cavasand champagnes. Vlad swears he had the best cava here, I'll take his word for it. The food menu is Japanese-inspired and the price to quality ratio is high. The "not so good thing" is that the selection is very low. We've tried the "Karaage" Chicken – Japanese style fried chicken marinated with ginger, soy and Japanese mayonnaise. Although listed as "to share", this dish is enough to share only as a starter.
The cocktails are really good. Maybe the flavor was influenced by the view, but who cares? We deserve to splurge once in a lifetime, don't we?
Usually I choose not to eat in restaurants near tourist attractions or with a different cuisine than the country I'm in. Although this restaurant is situated next to Sagrada Familia and has an Italian-based menu, I broke my rule and went to eat under the pressure that we had to visit Sagrada at a specific hour and we were really hungry. (To be fair though, my hangry sister made us go there, even though she had breakfast an hour before 😛 ). Pizza Emporio has a lot to offer and had the Italian authenticity feeling – if I remember correctly even the waiter was Italian.
Viana – the best place to eat in Barcelona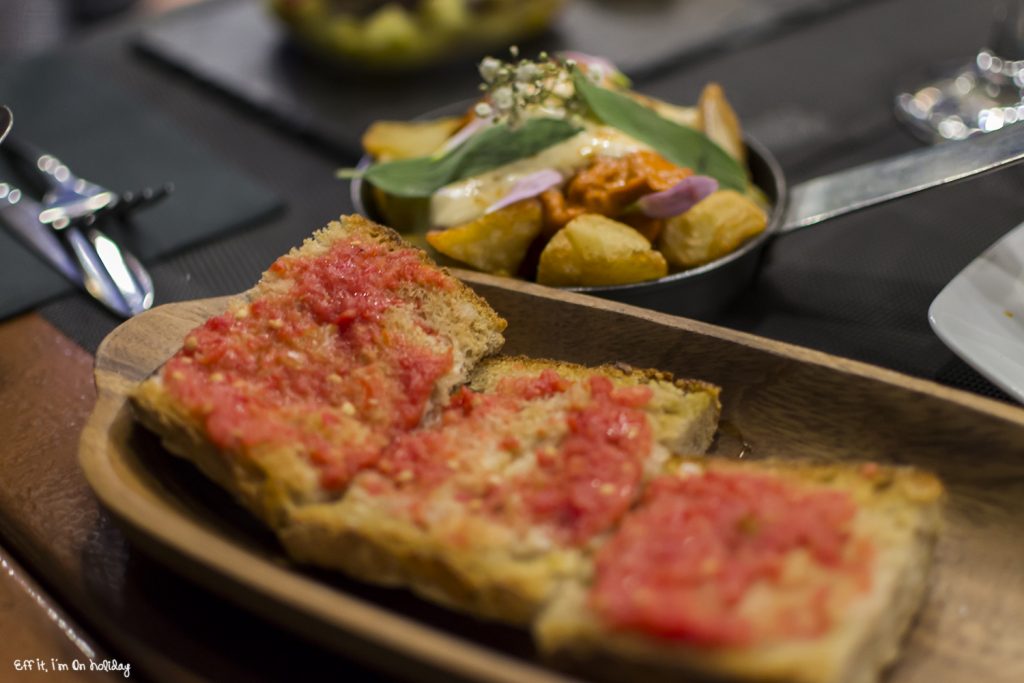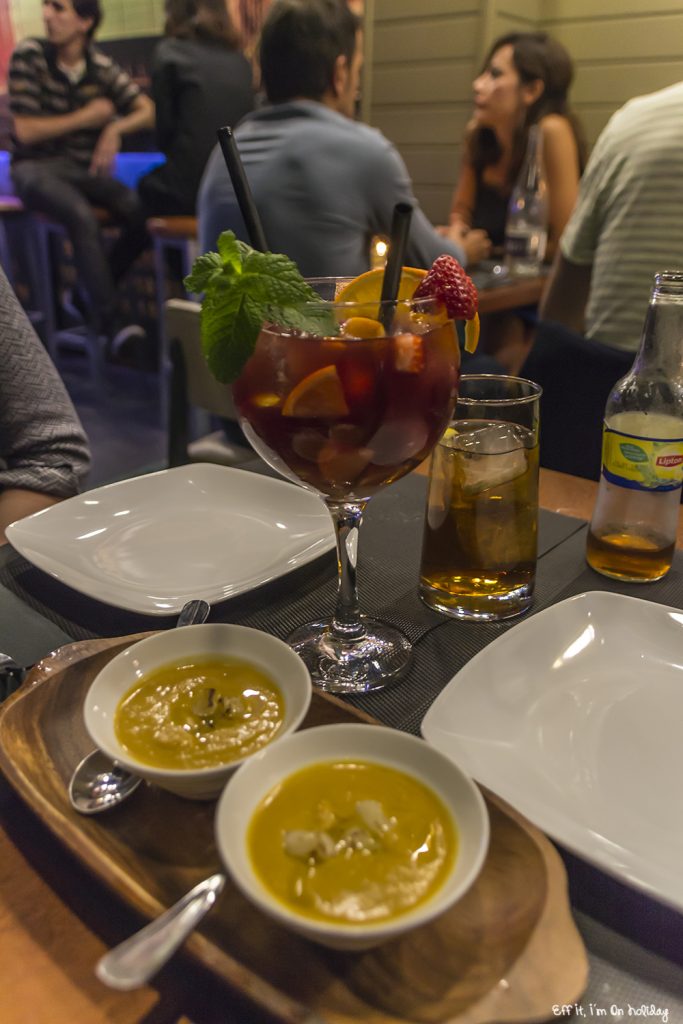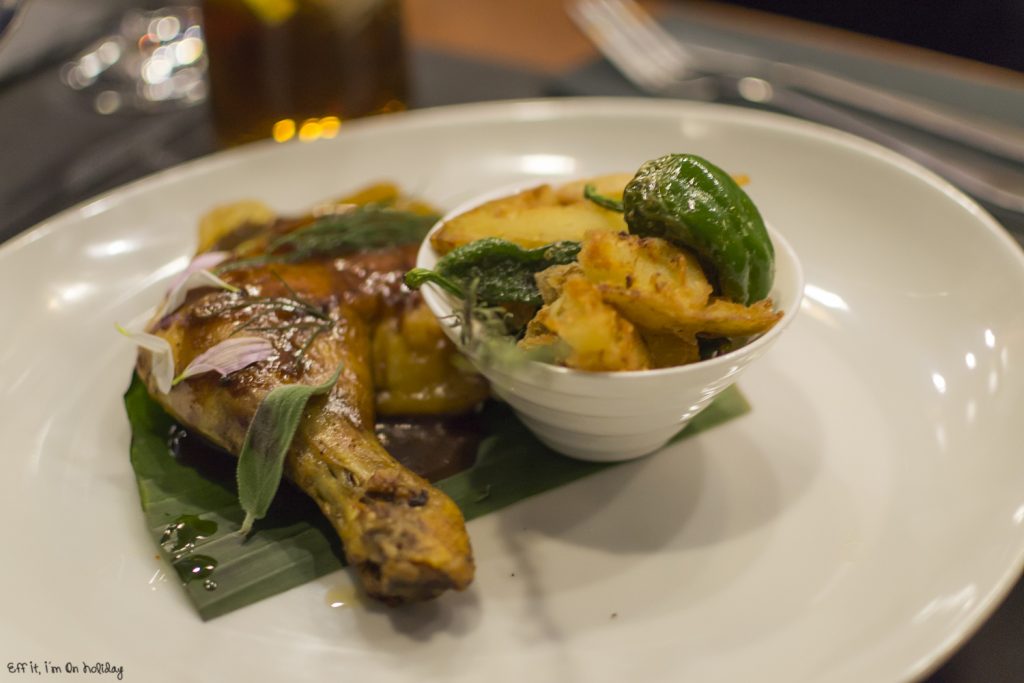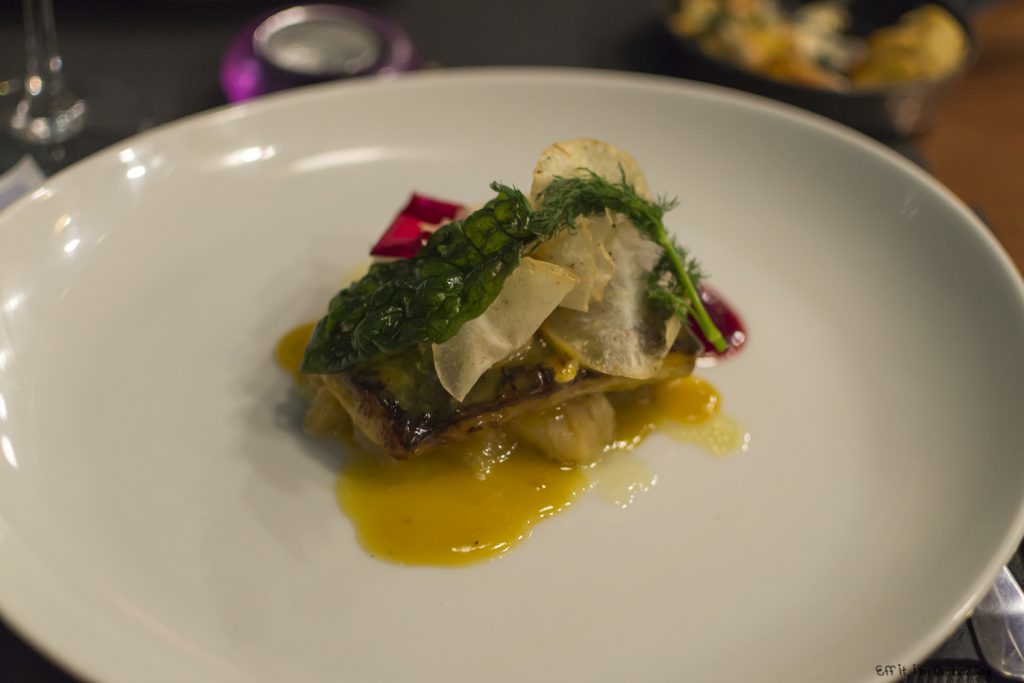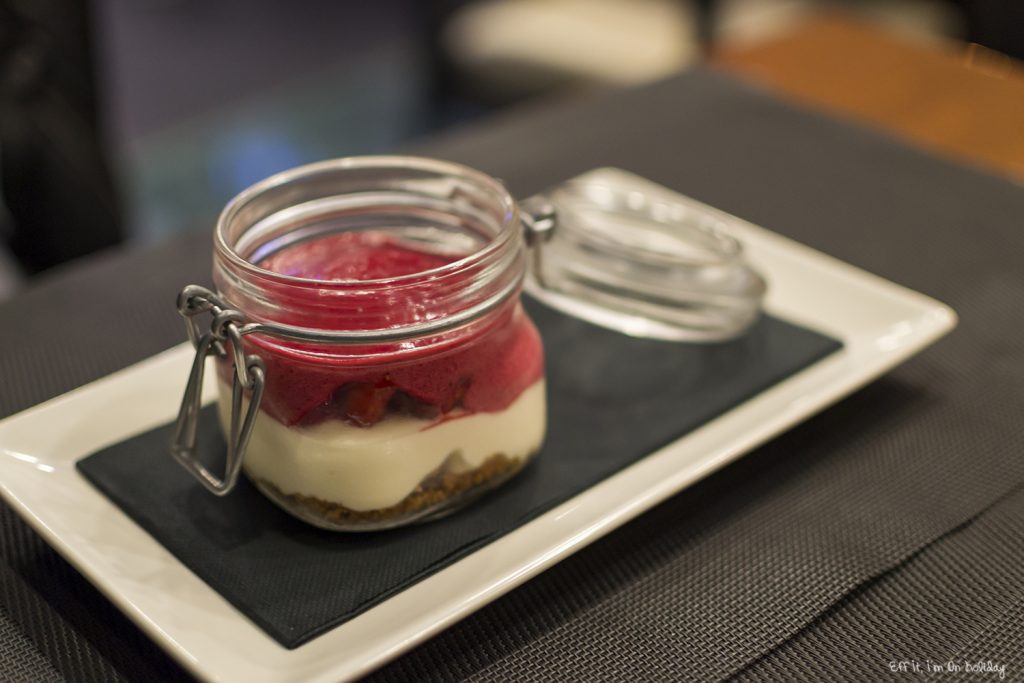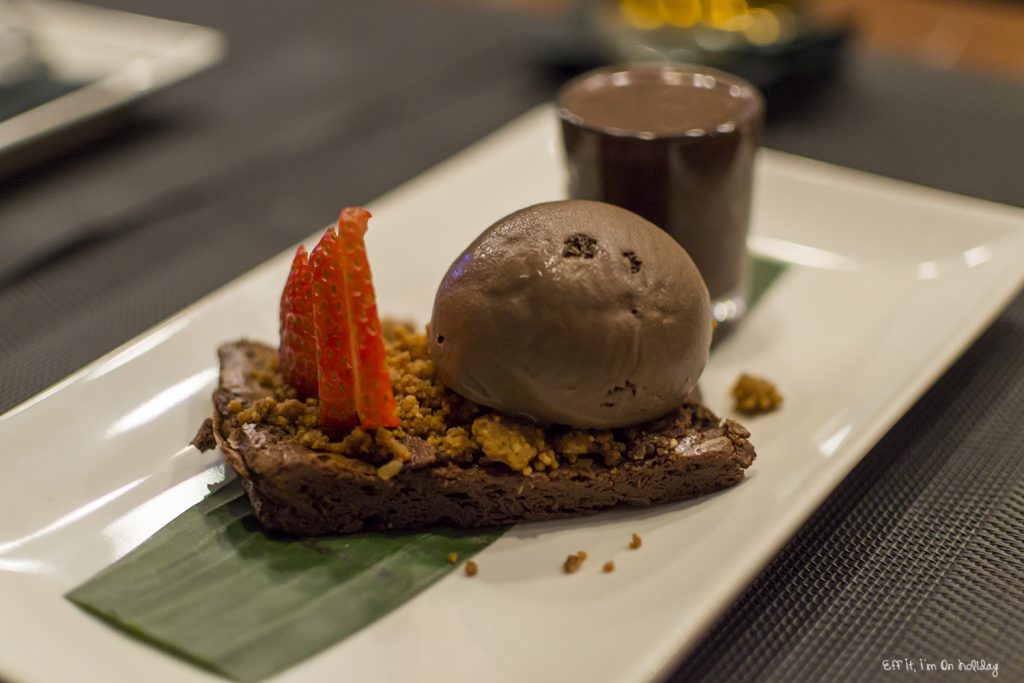 Viana is clearly one of the best restaurants to eat in Barcelona. It is a small restaurant and has a family business feeling. The restaurant is situated near Placa Reial – another busy area of Barcelona. We stumbled upon it on Tripadvisor, as it's listed on the Top 10 list of restaurants in Barcelona. We decided to visit without a reservation and we were lucky. The restaurant was full, but the waiter told as to wait because it is possible to have a free table as some people had cancelled their reservation. Note: do make a reservation if you want to go!
The quality/price ratio is the best you can find in Barcelona regarding the fact that restaurant is situated near a very touristy area. Everything we had here was nothing short of amazing, from the starters on the house, the main dishes and the deserts, it was the best meal I've ever had at midnight 😉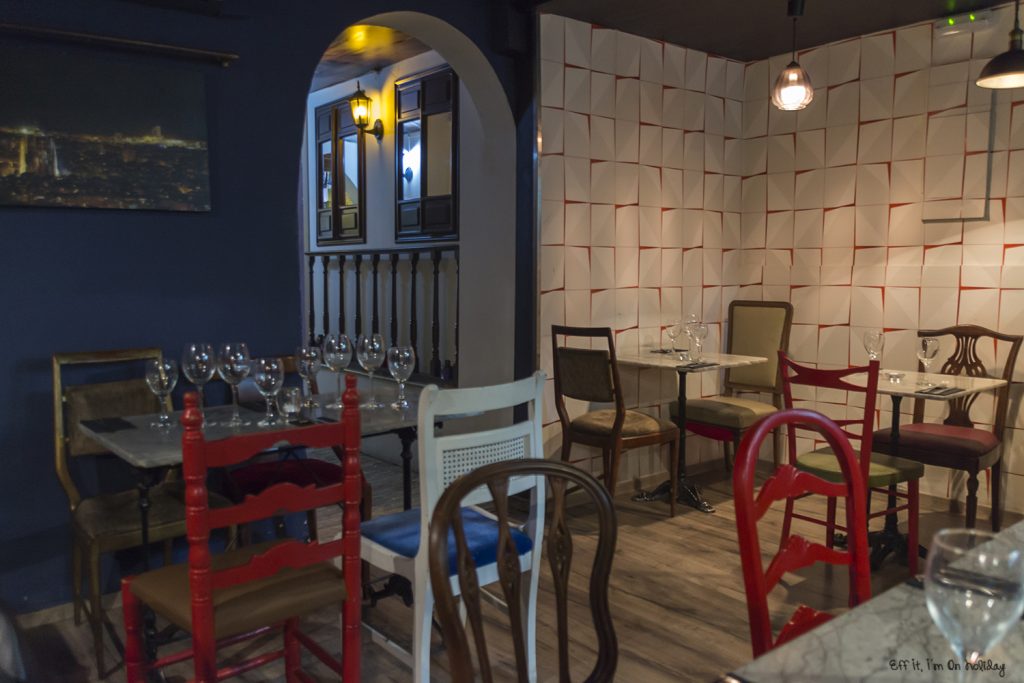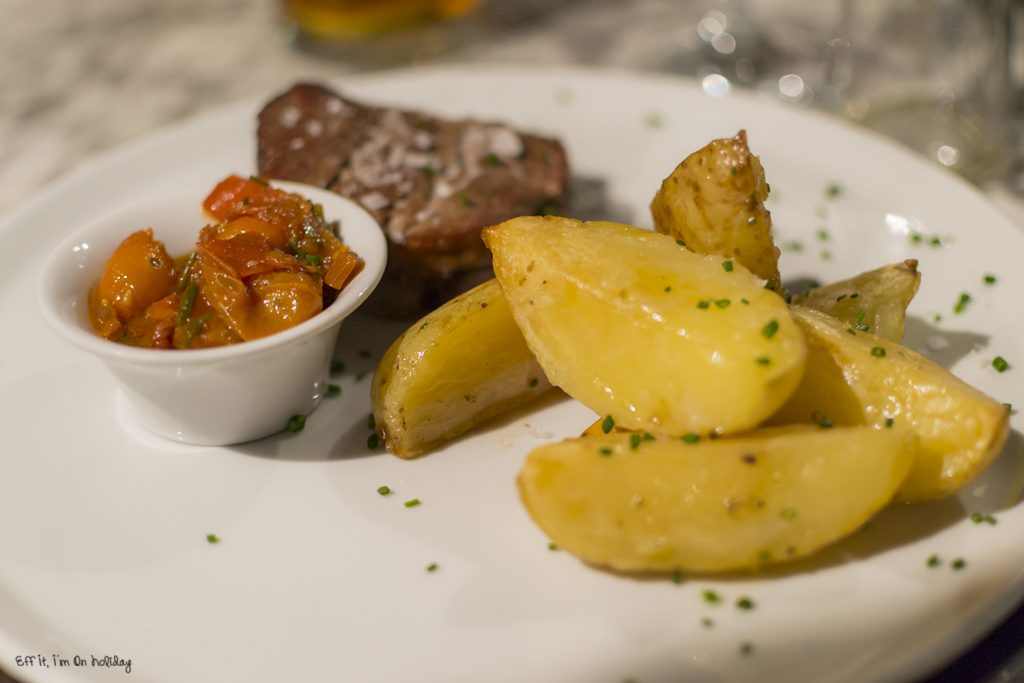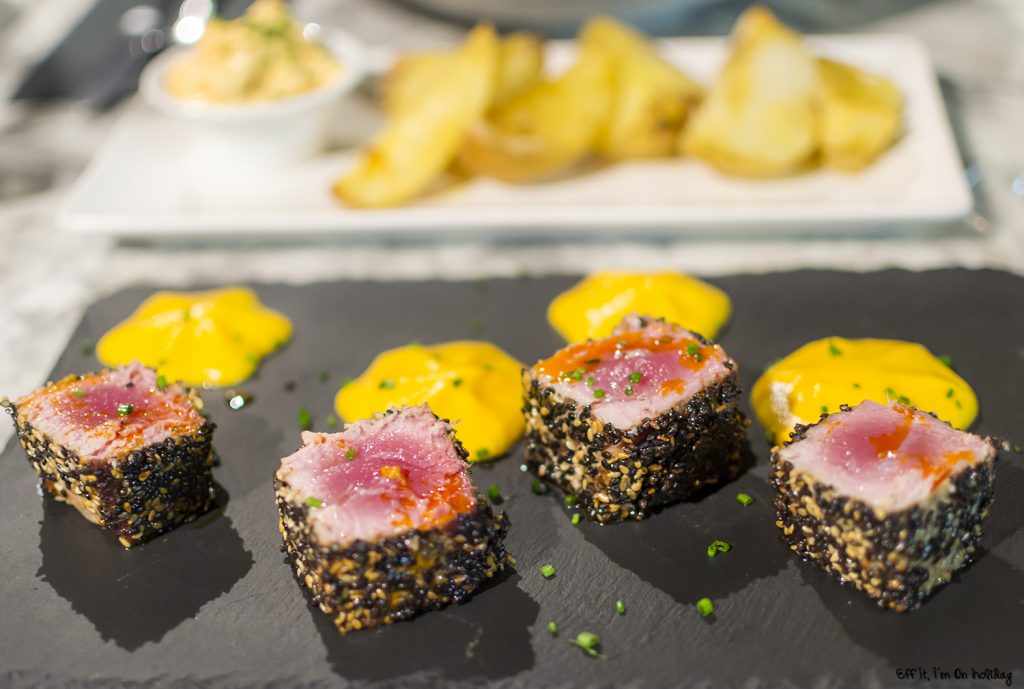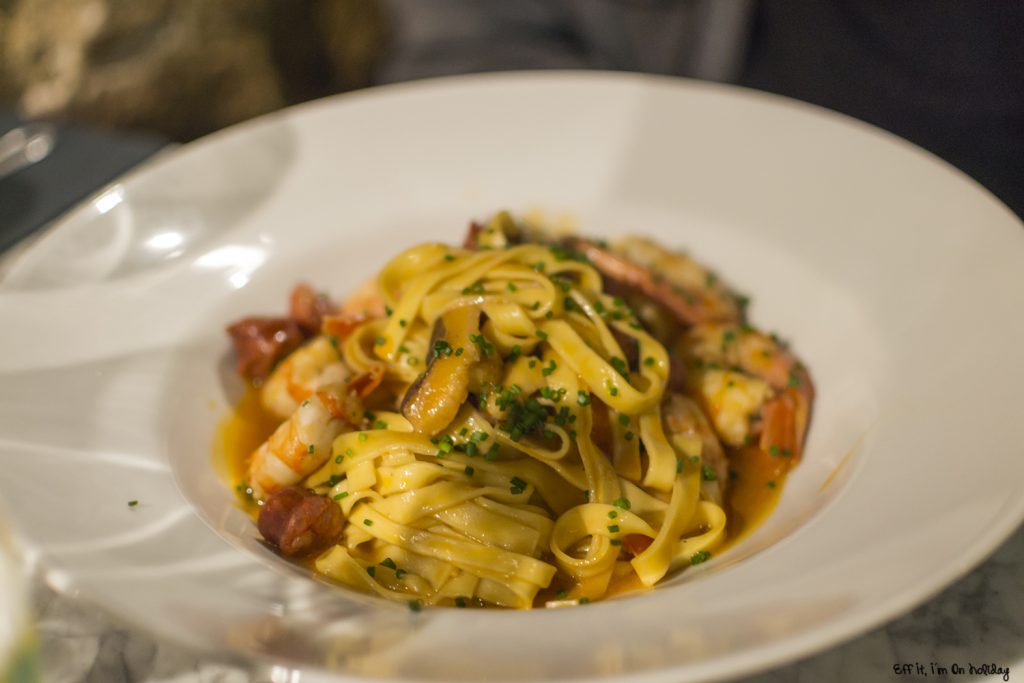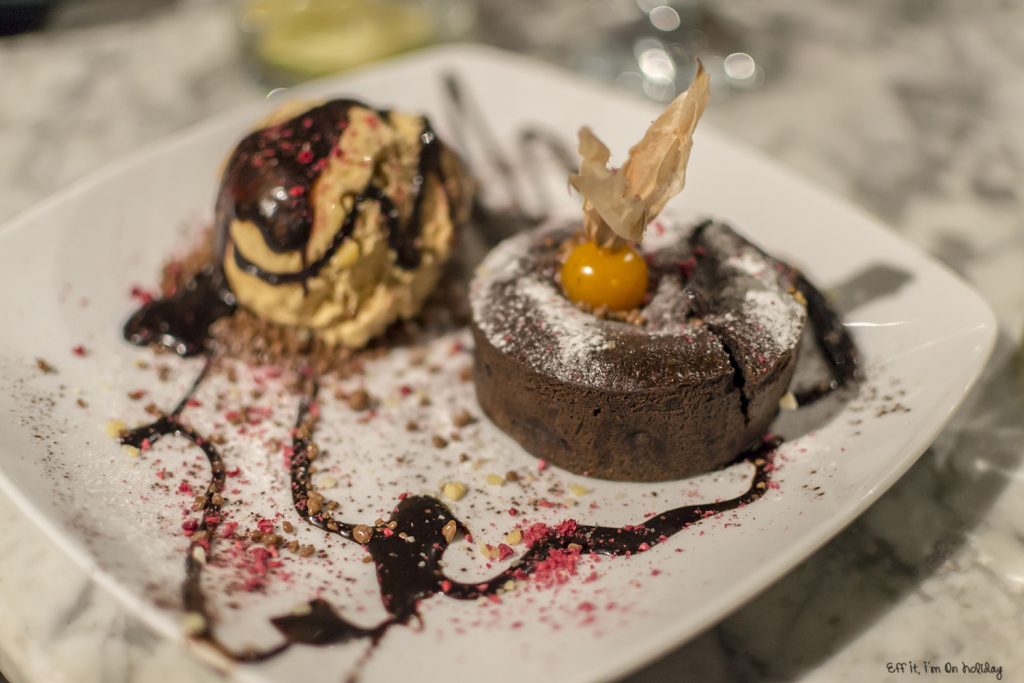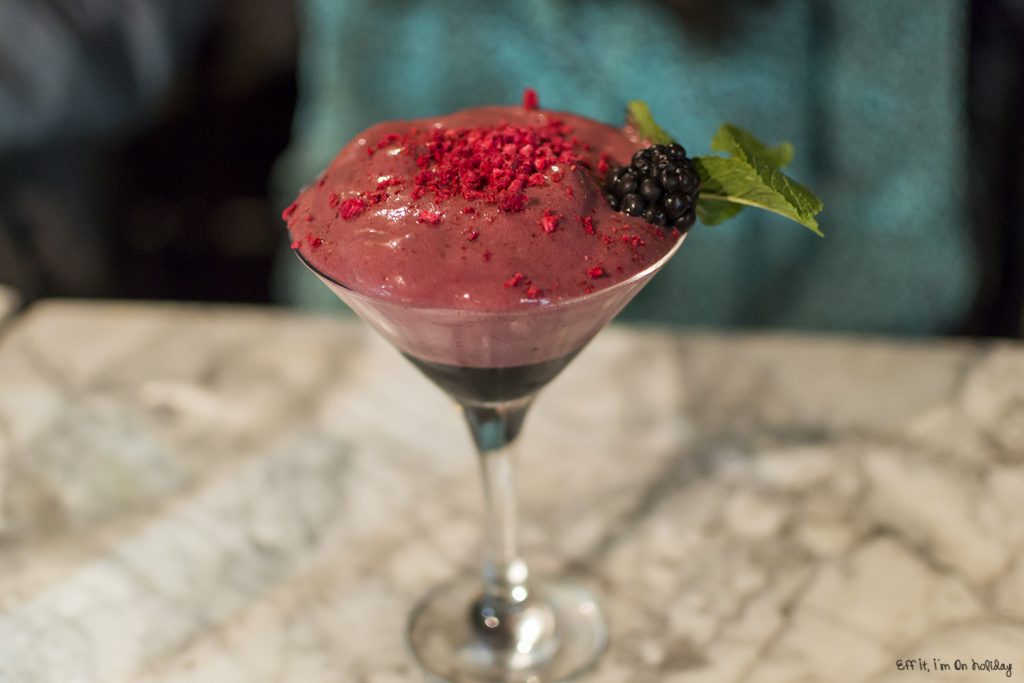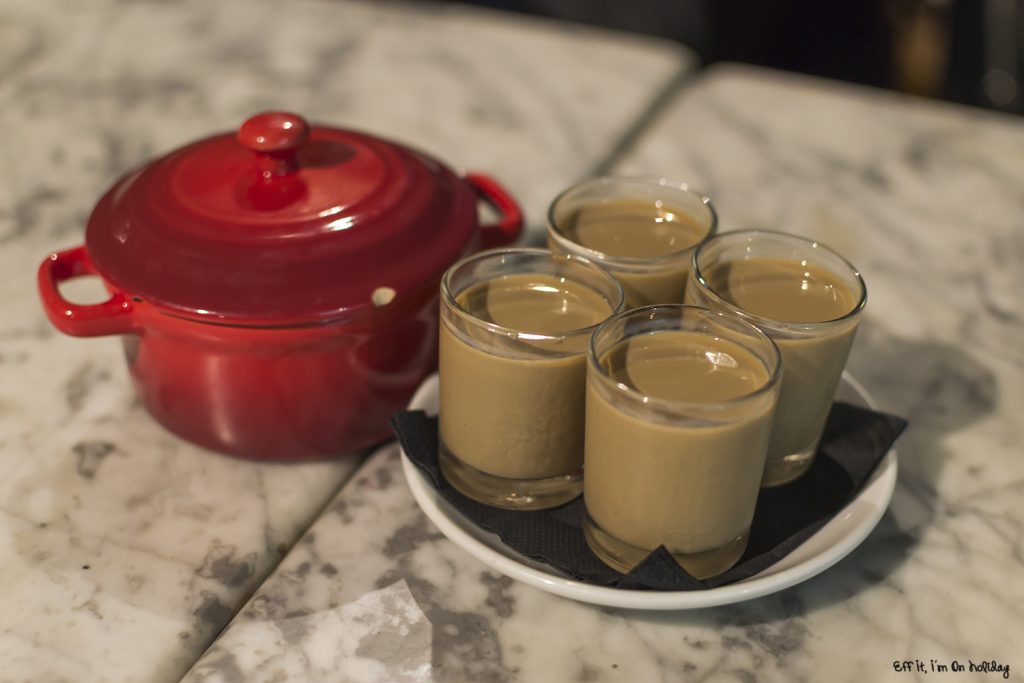 Cera 23 was never on our plans. We wanted to revisit Viana the next day for lunch, but they are open between 18 and midnight. The waiter from Viana recommended this restaurant to us. It opens at 13:30, and we arrived around 13, so we wandered a bit on the streets of El Raval. We found it funny to see the waiter from the previous night talking to the owner of Cera 23, we told them "some guy" recommended the place to us 🙂
We had a really good time and our lunch was basically a replay of the night before – the food was great and the serving was amazing.
La Vacca Paca is an all you can eat buffet, where you can find different kind dishes from cuisines from all over the world. Is it a cheap restaurant for hungry people, but if you want to eat something good and fast, this is a safe bet.
Cafeteria Puiggròs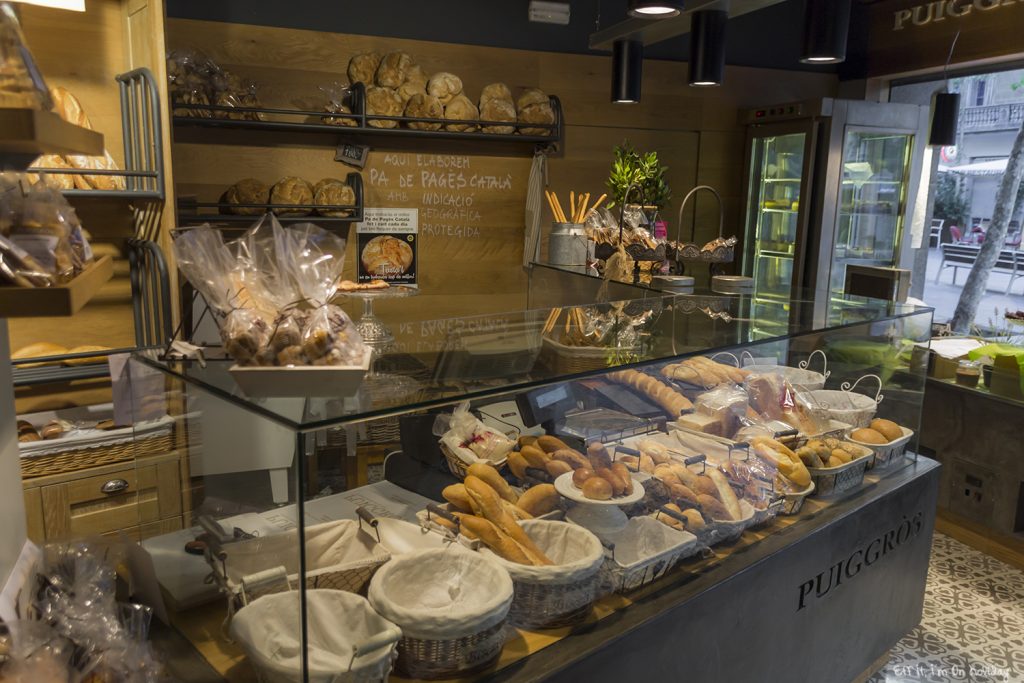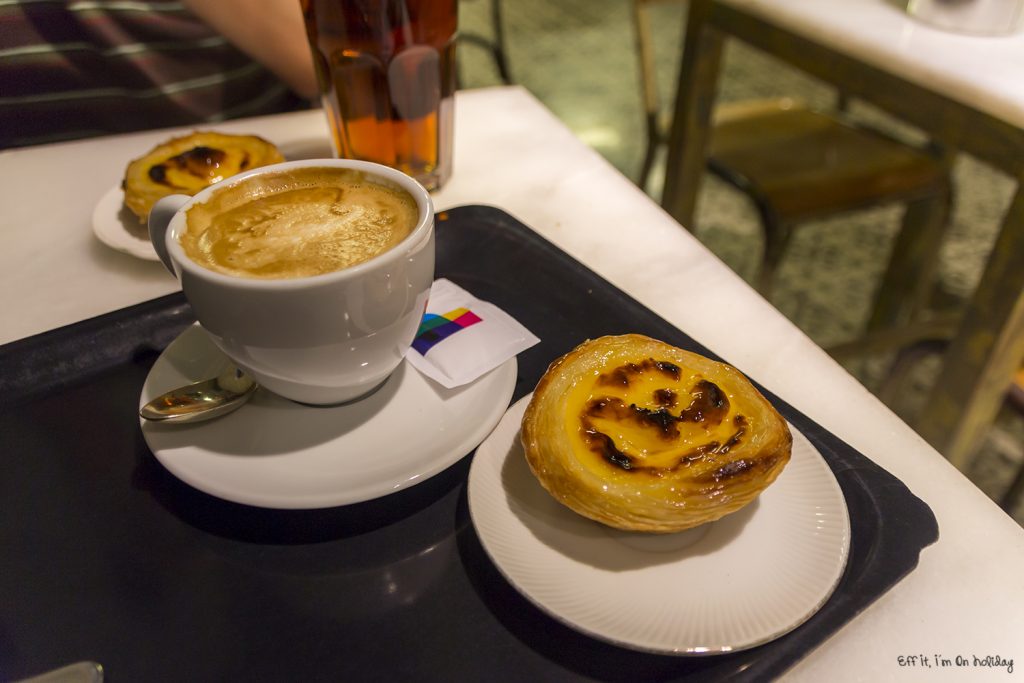 On our way back from Hospital de la Santa Creu i Sant Pau to Sagrada Familia, we were mesmerized by the smell of fresh baked pastry. We went in and had some pasteis de nata and coffee, as Vlad was telling me how much he misses Portugal. The pastries were really great and you have a lot to choose from.
La Boqueria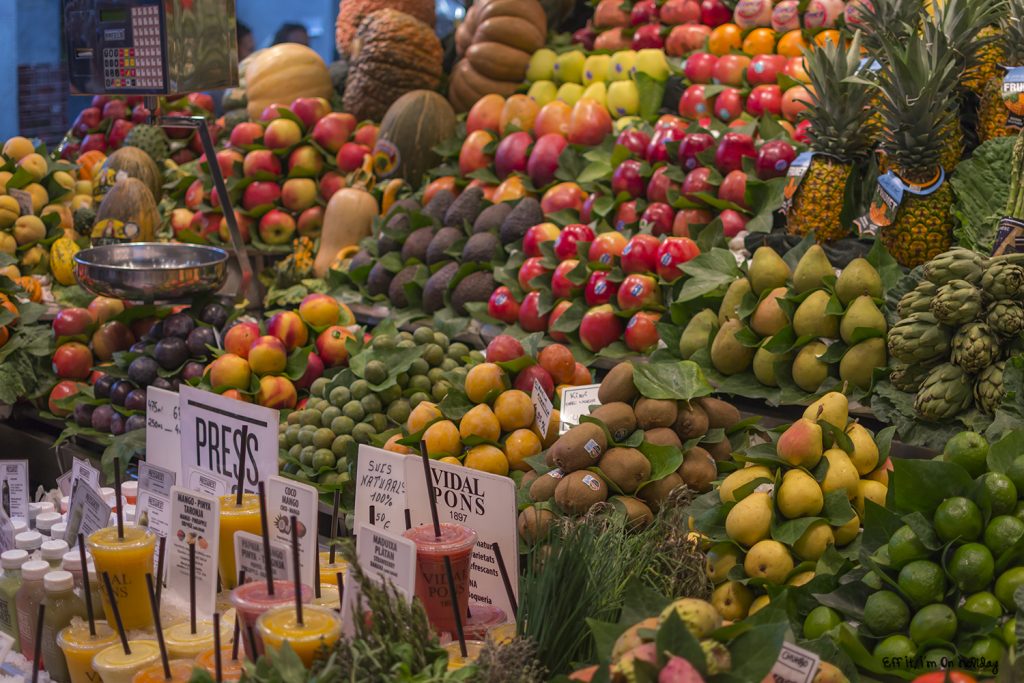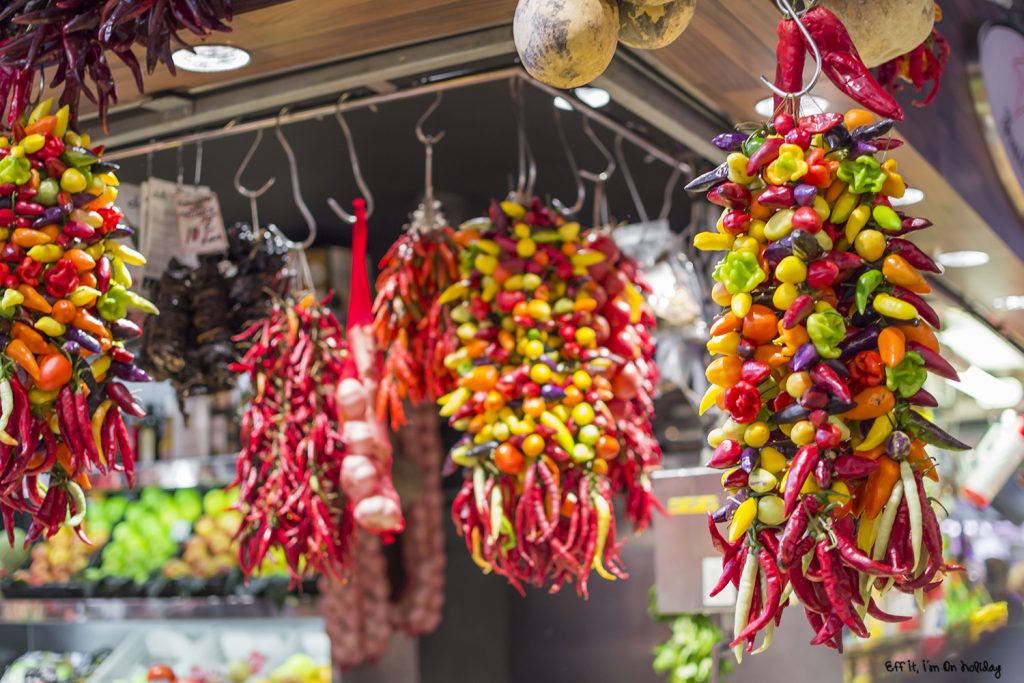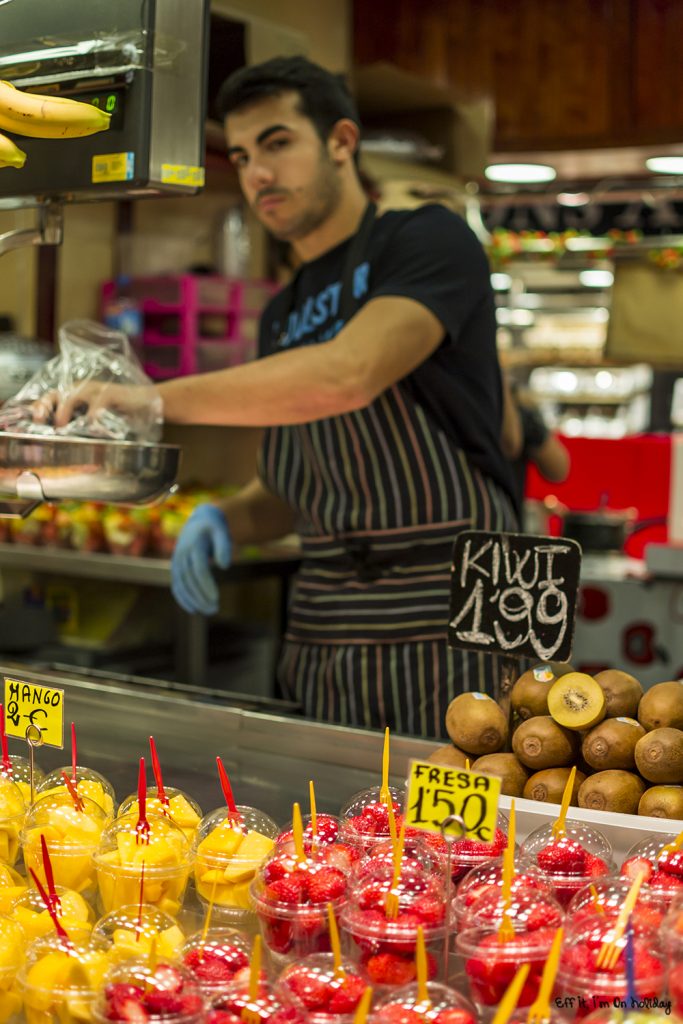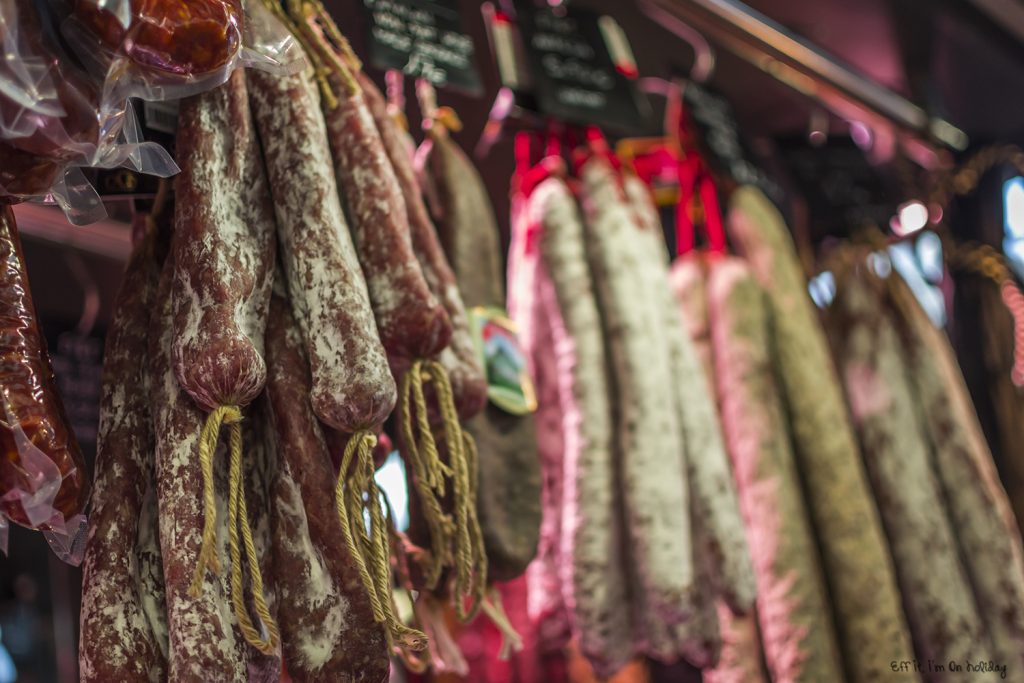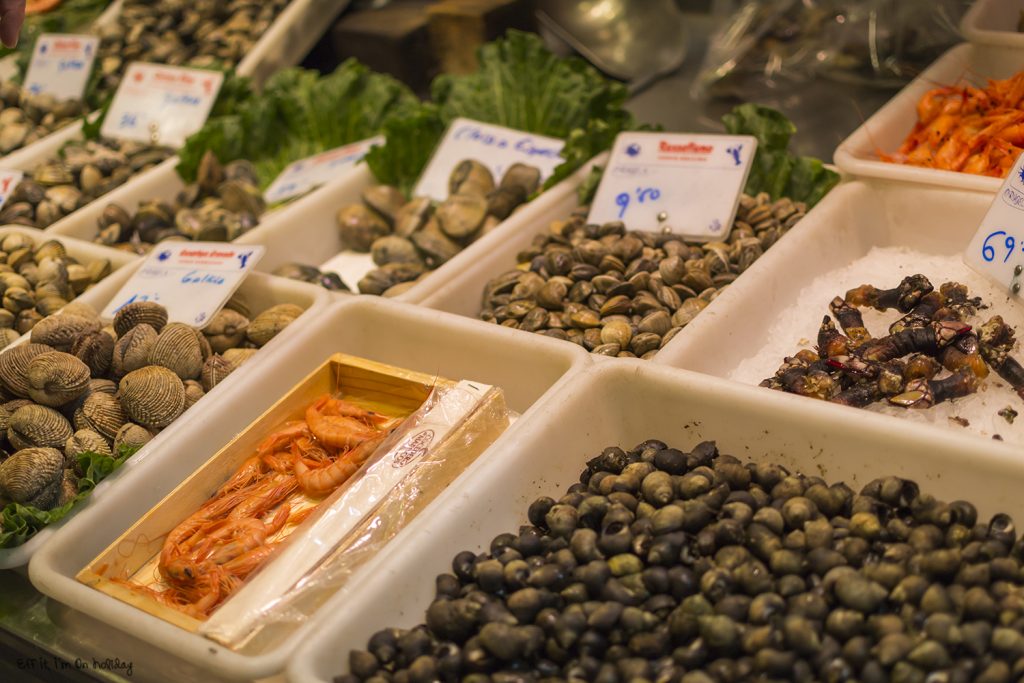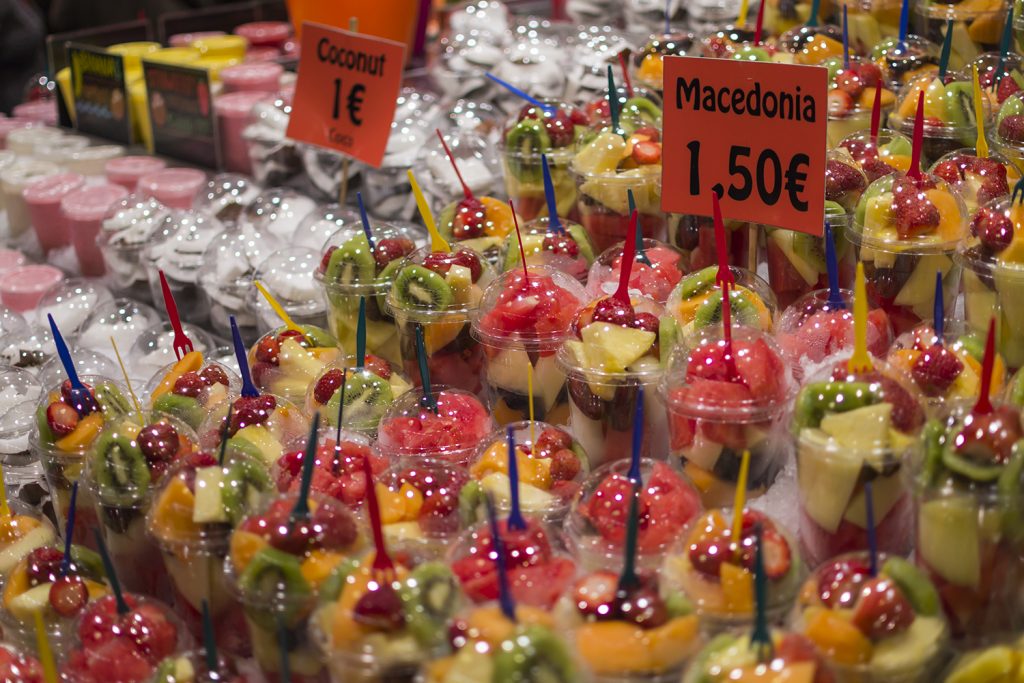 Mercat de la Boqueria de Barcelona offers a vivid spectacle of color and taste when it comes to street food – sea food, traditional food, fresh juices and fruits. When in a foreign country I normally visit the local markets, and let me tell you that I was very impressed by this one, even knowing too well that all the setups are there to impress the tourists.
Ama  Ata Aidoo once said that "Humans, not places, make memories". In my case, my memories of beautiful Barcelona are in correlations with humans, places and food.  Finding the best place to eat in Barcelona can be a unique experience and, why not, for those of you who visited Barcelona many times, it can be the whole reason of the trip.
What is your favorite place to eat in Barcelona?