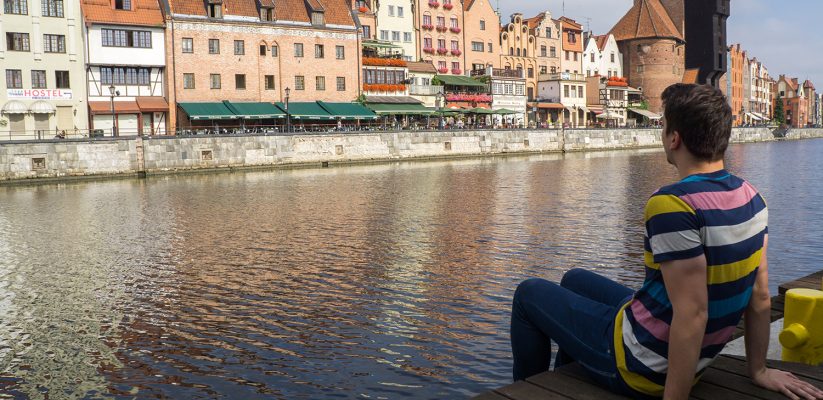 20 Pictures That Will Make You Want To Visit Gdansk
Gdansk (or Danzig in German) is Poland's 6th largest city, with a history so fascinating, you'll want to hit the history books to read all about it. The city was part of Poland, then Prussia, then the German Empire, then it was a free city, then back to Germany and finally – finally – back to Poland. But I knew it as that pretty city I kept seeing on Pinterest that I absolutely must visit.  Stunning architecture? Check. Delicious food? Check. Affordable city? Double check. In case you need an extra push to book that plane ticket, here are some pictures that will help you make up your mind.
Although we got off to a rocky start, I was instantly excited we decided to include Gdansk on our summer plans. When we first set out to explore the city, it was cloudy and incredibly crowded, something we had hoped to leave behind in Krakow. Regardless, after breakfast (longest I've ever had to wait for some eggs) we set out to explore the city and I quickly fell in love with the architecture. With German and Dutch influences, Gdansk felt like the love child of Amsterdam and Stockholm – two of my favorite cities, so naturally I added the Polish gem on the same list. While waiting for breakfast, I sent mom some of the pictures below  and her reply was short and fast: "I want to go there!!!" 😂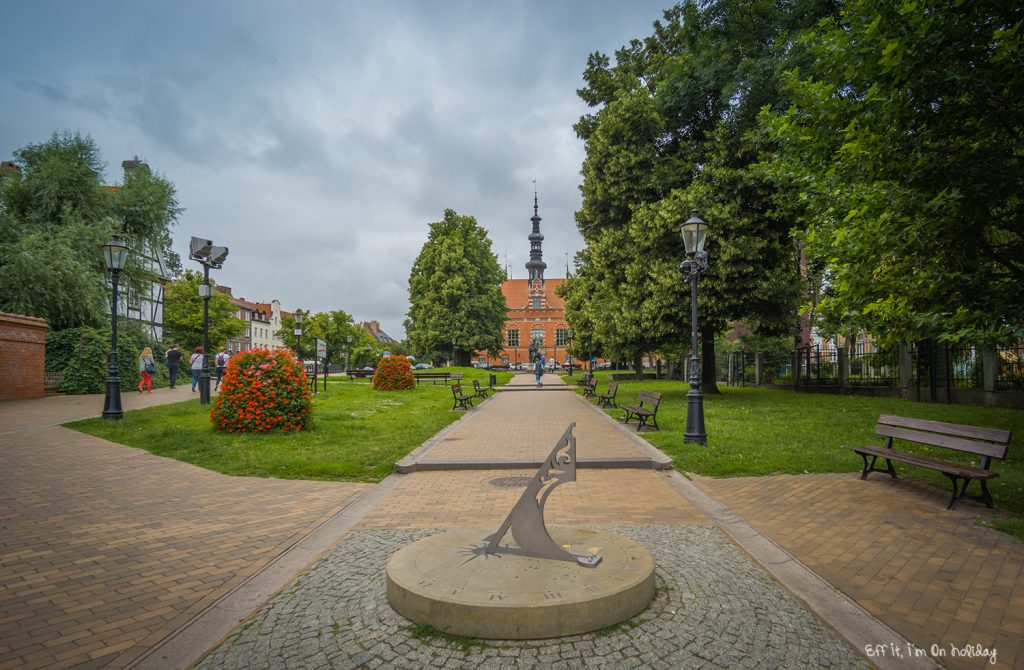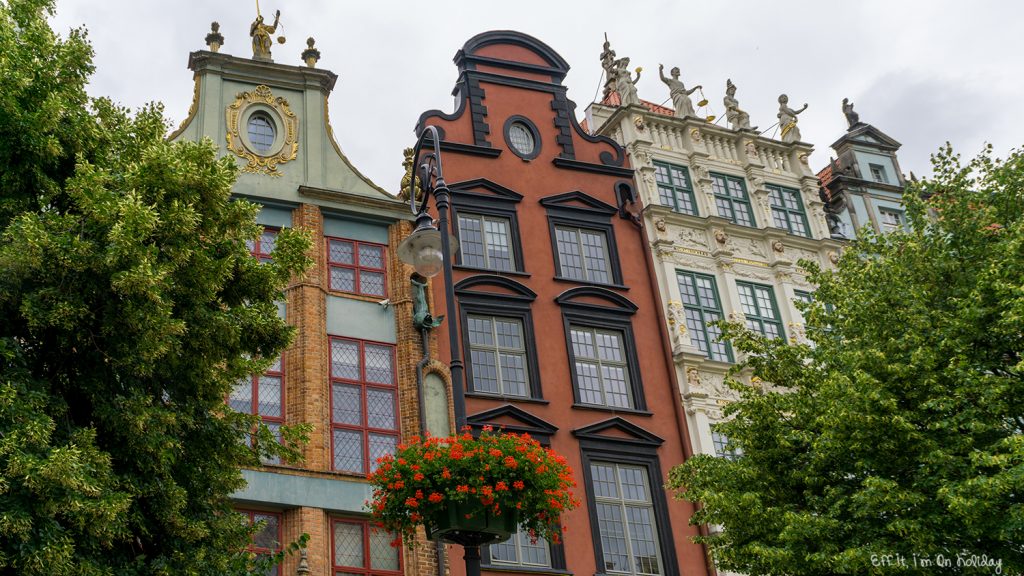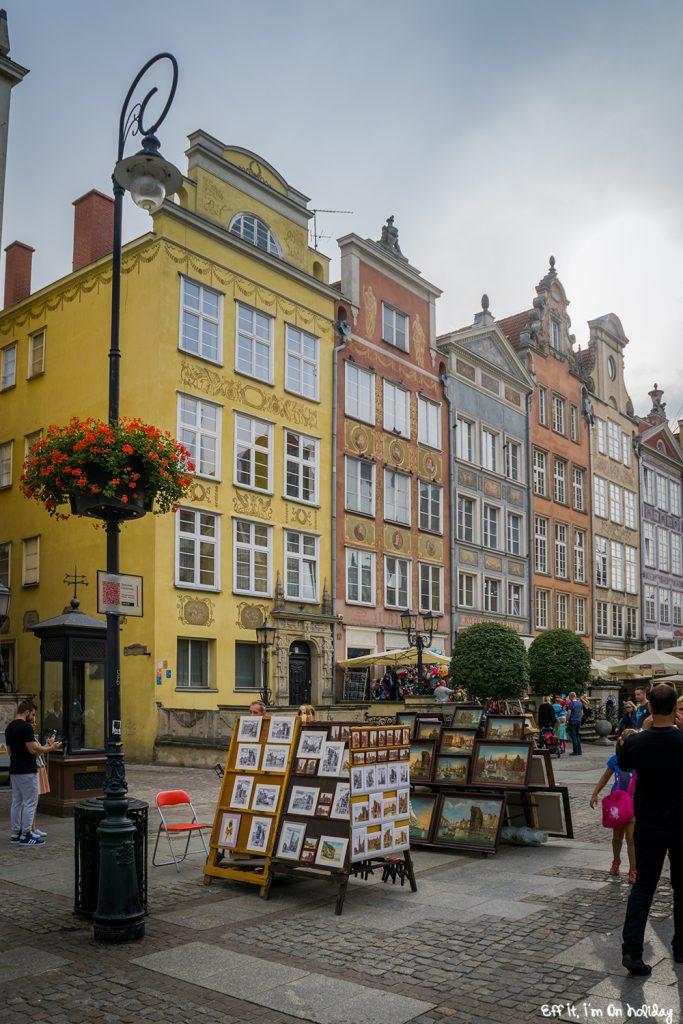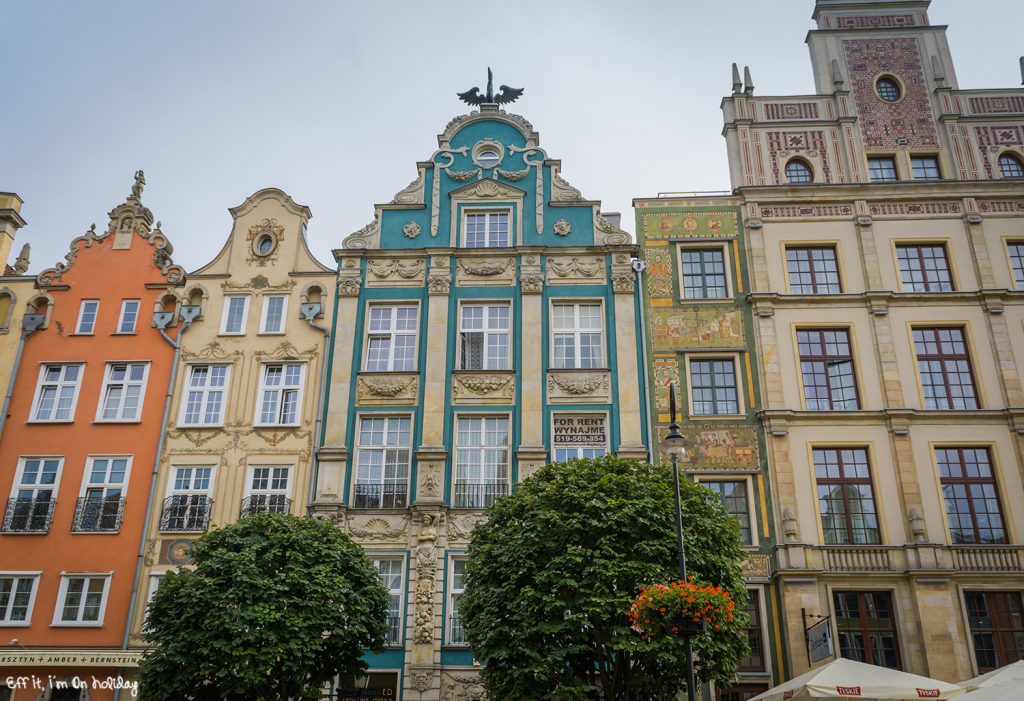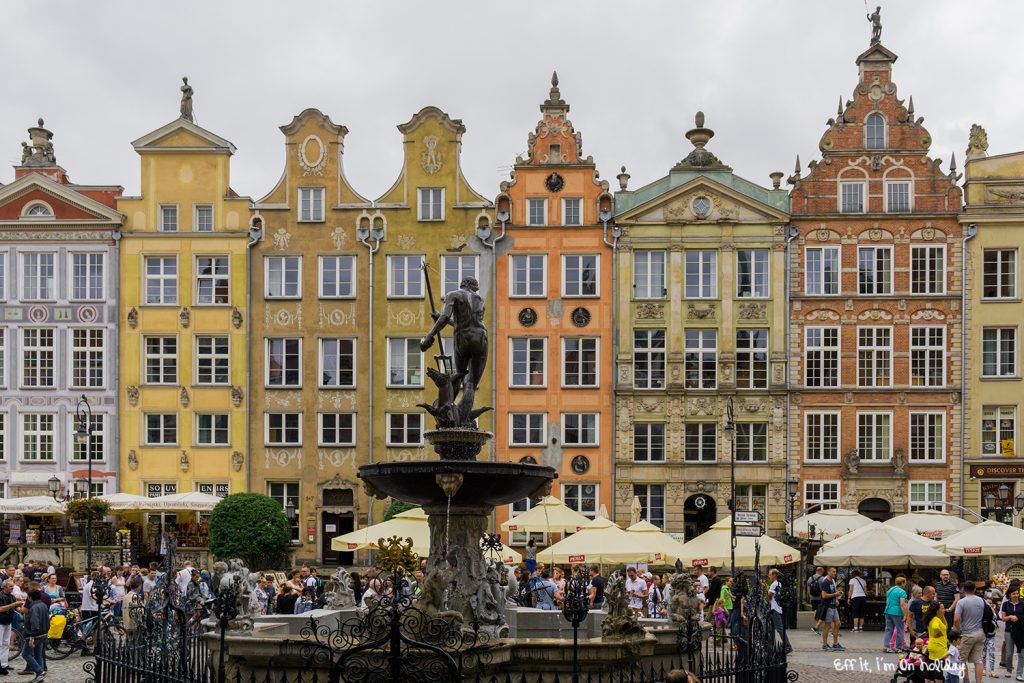 While Gdansk isn't a big city, there sure are a lot of interesting places to see. Such as St. Mary's Church, the largest brick church in the world. You can truly admire how huge it is by climbing the Old Town Hall Tower, all the houses around it look like miniatures.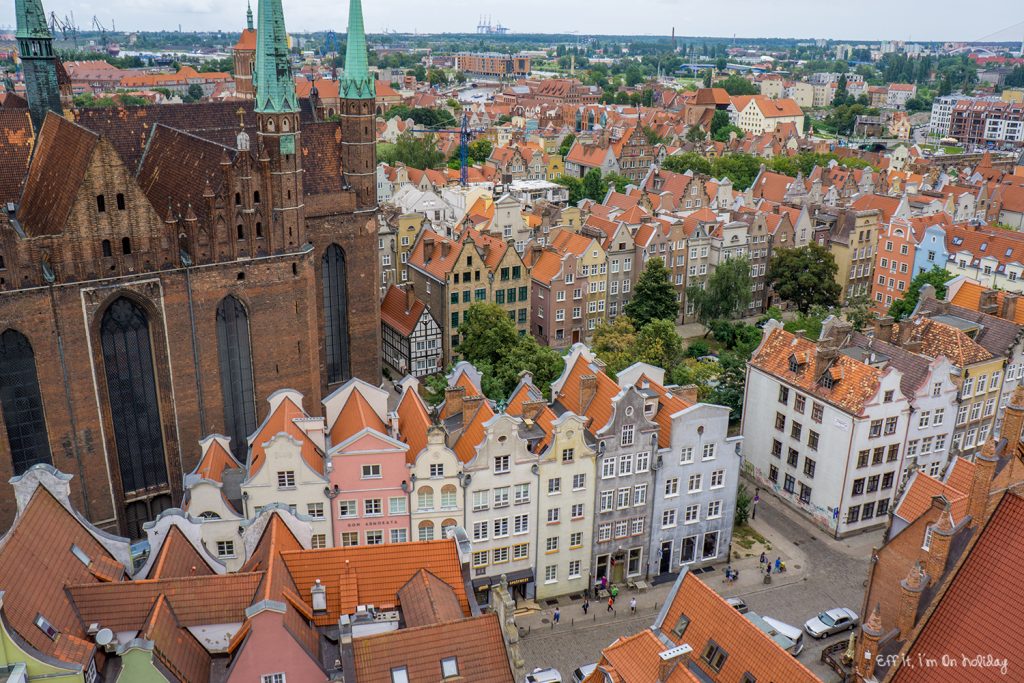 We went on the other side of the Motława River to get a different view of the town and surprisingly, it was less crowded and a lot more beautiful (if that was even possible).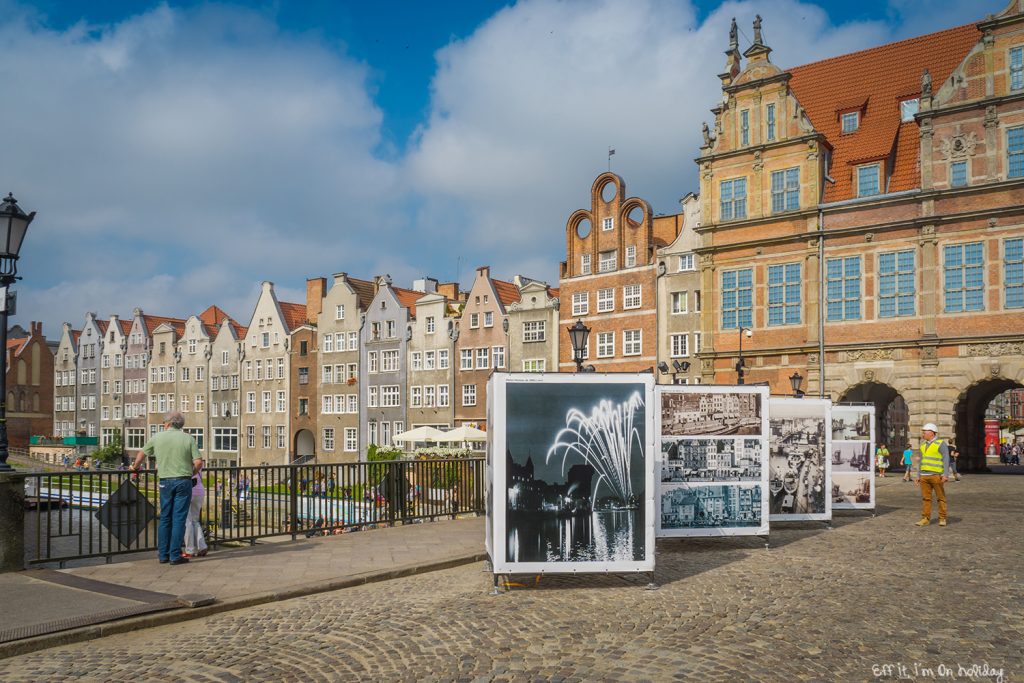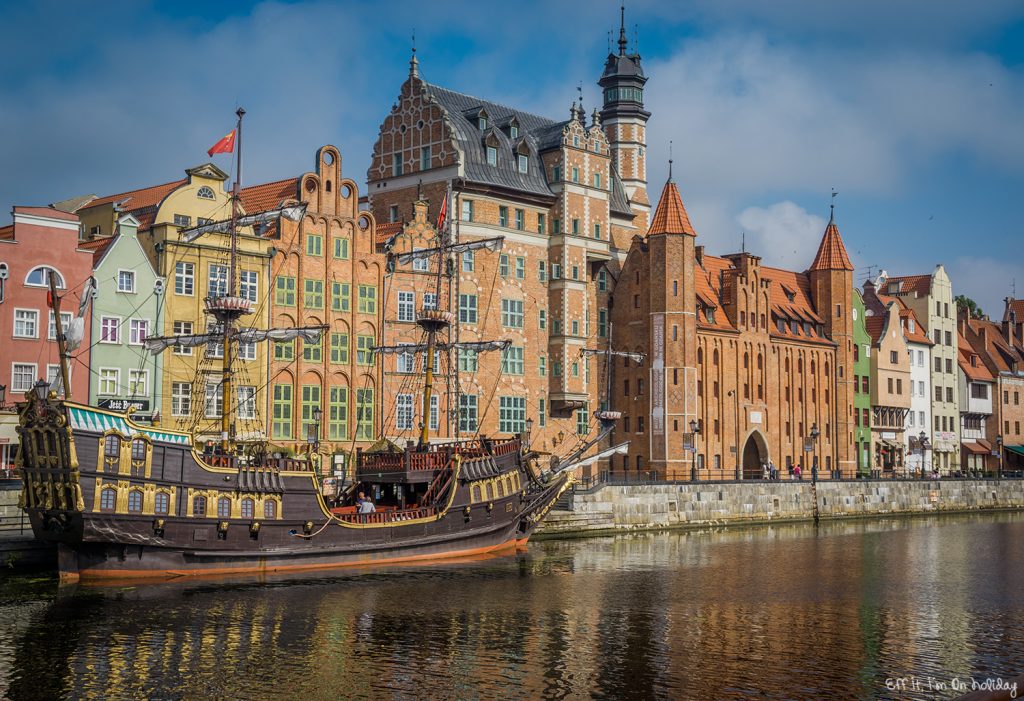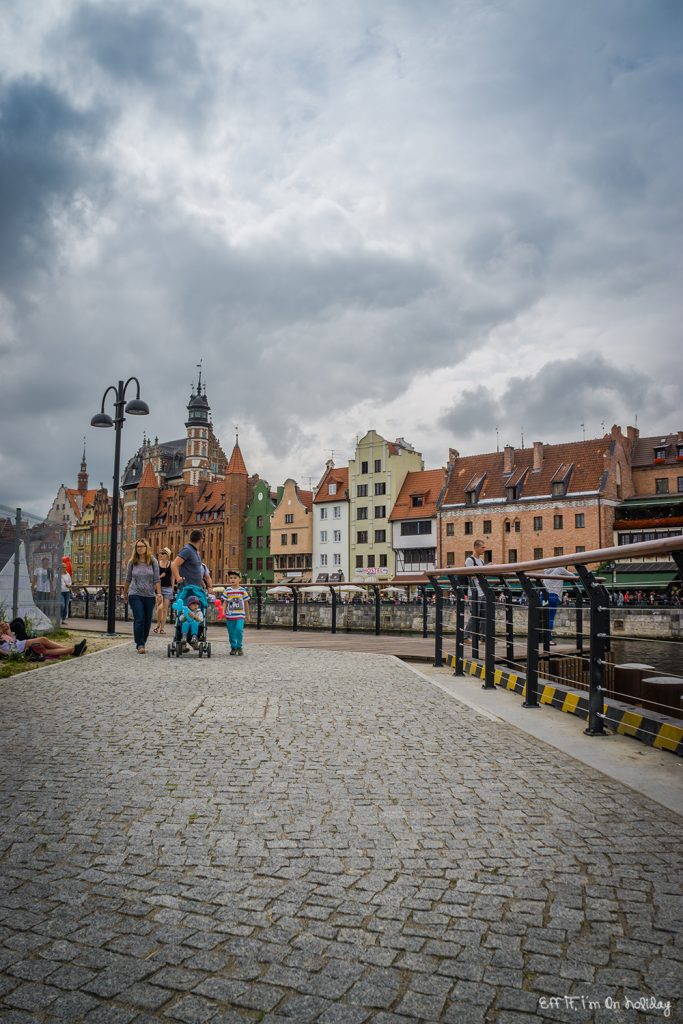 If you like amber, then prepare to have your wallet emptied, as there are a lot of shops with all kinds of beautiful jewelry. 😀 With amber in a lot of colors, I had a hard time deciding what to bring back to my family, but they all loved what I got. #win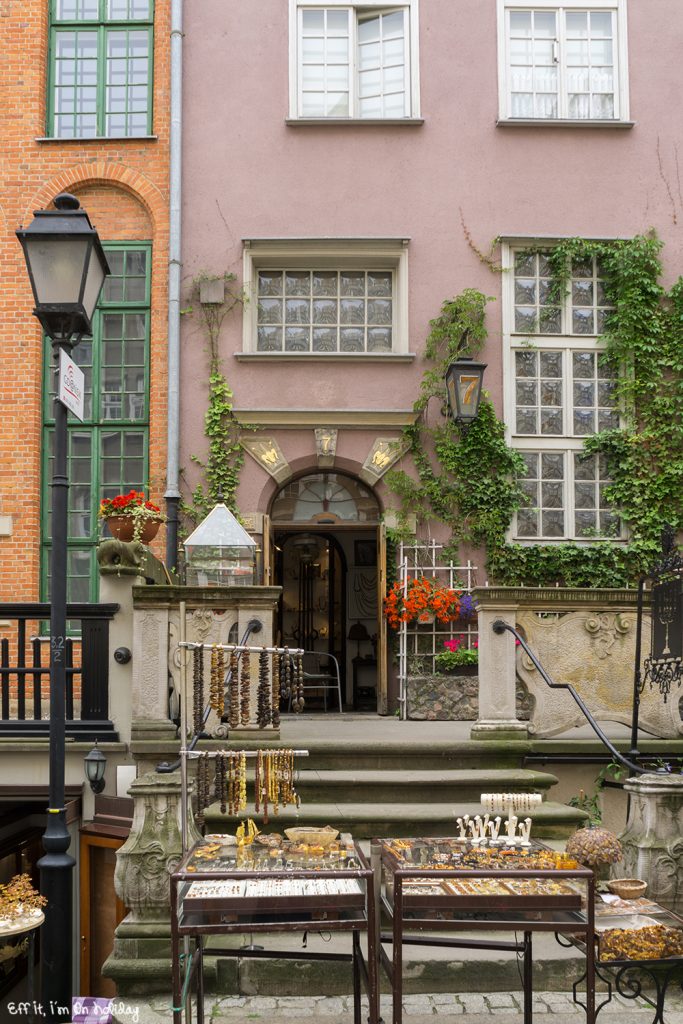 The next day, I woke up early and went out to take some pictures before the crowds returned to the city center and it was such a different vibe, the streets were almost empty and quiet, the sun was shining and I got to enjoy Gdansk on my own and take pictures without worrying about having a few hundred different heads in my photos. In the words of Mr Kanye West, "Woke up an optimist, sun was shinin', I'm positive". Please punch me for quoting that!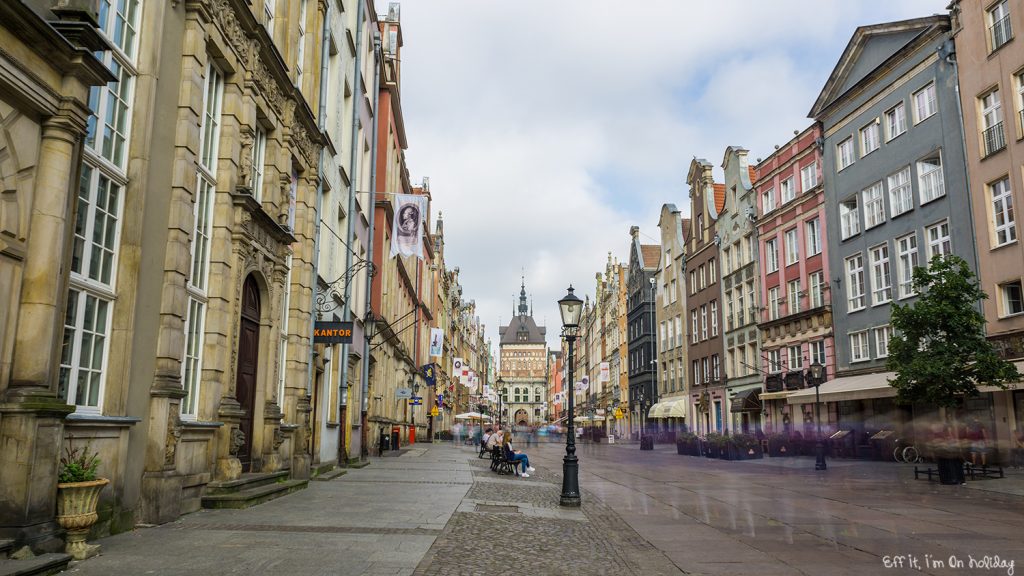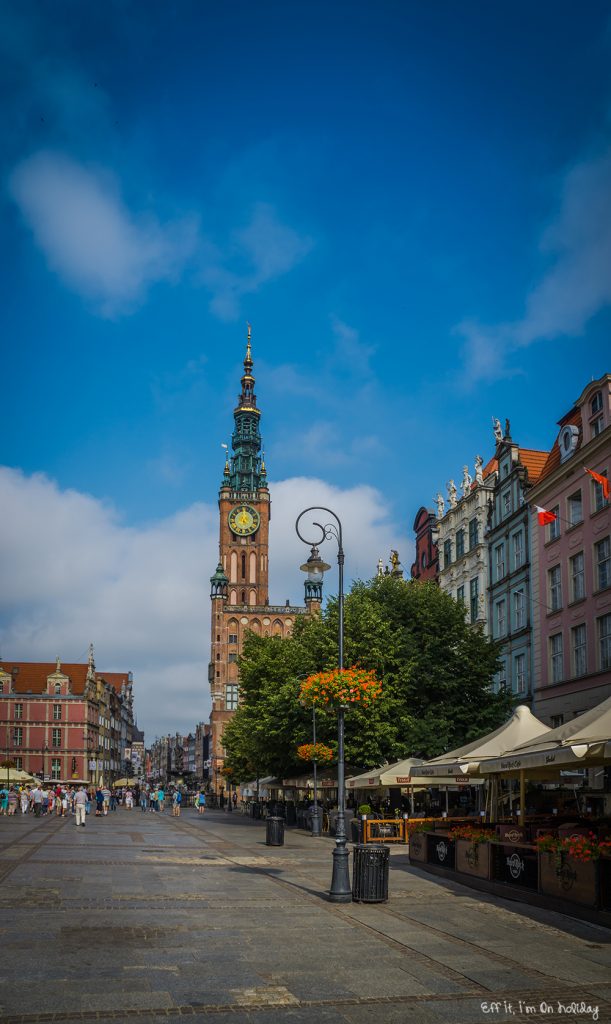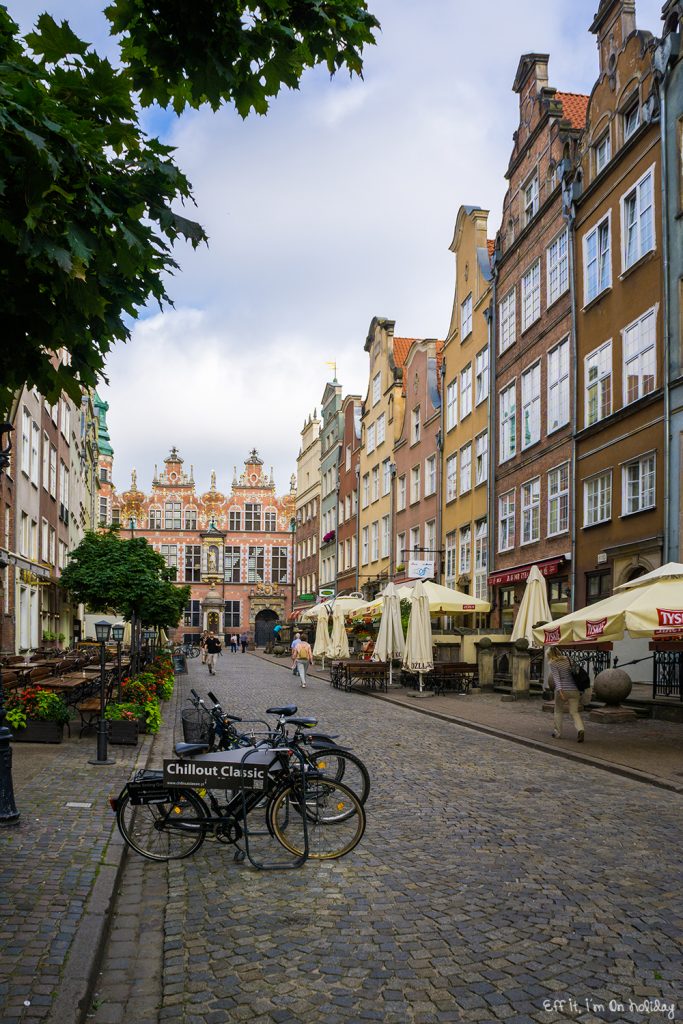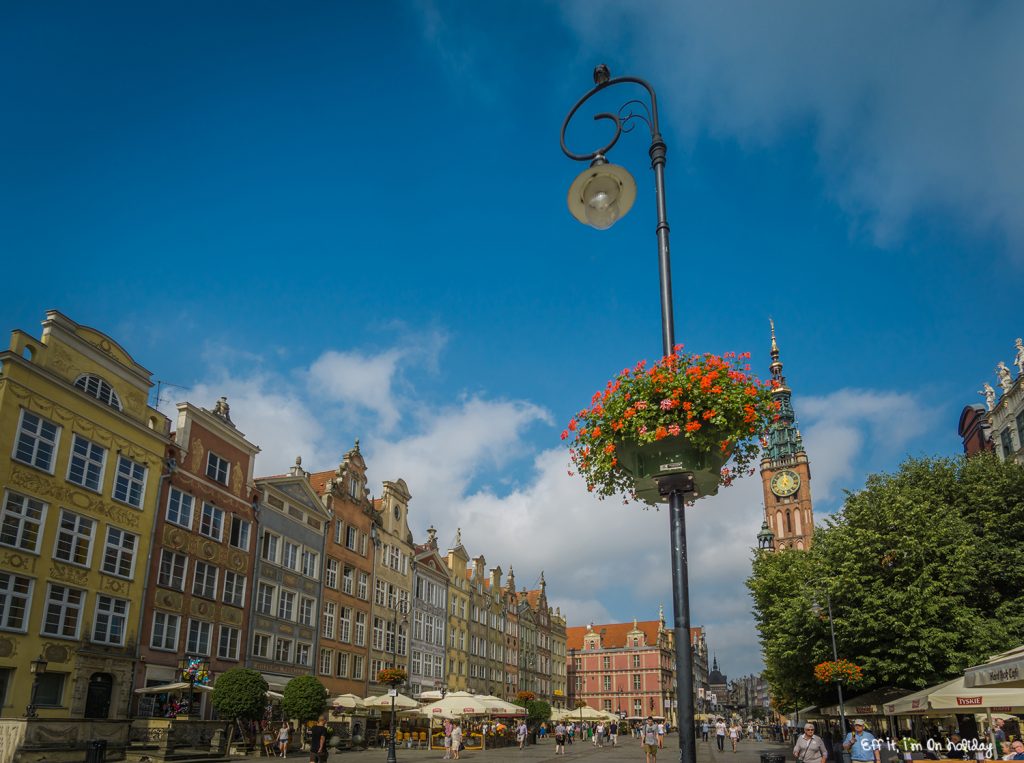 As beautiful as Gdansk is during the day, it truly comes alive at night. There are a lot of great restaurants and bars (wait til you read Paul's food post!) and the view from the other side of the Motlawa river is simply breathtaking.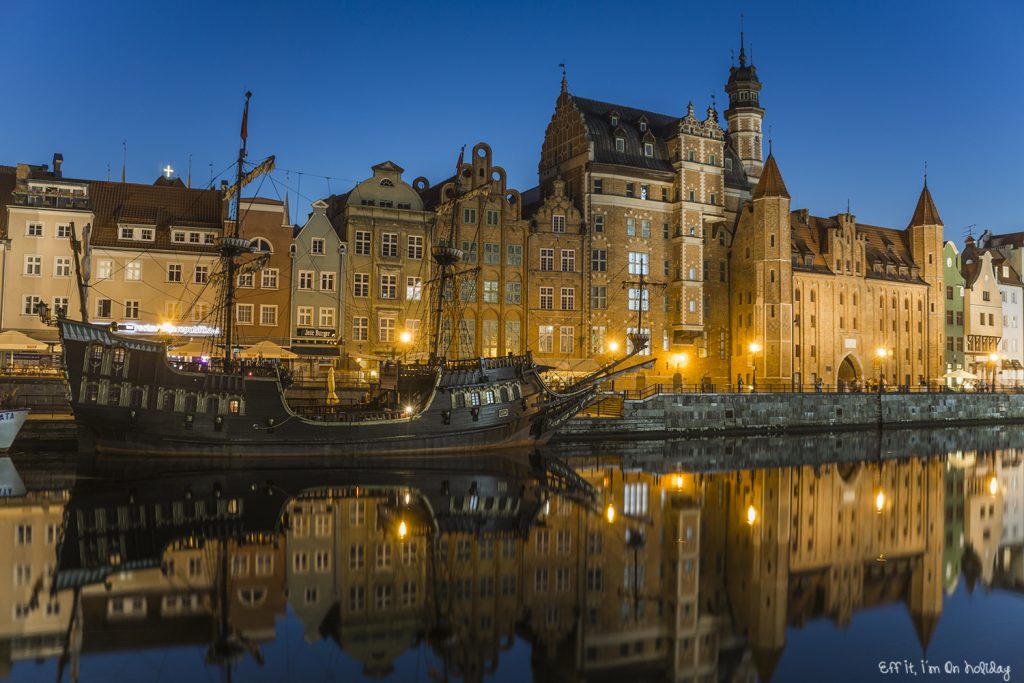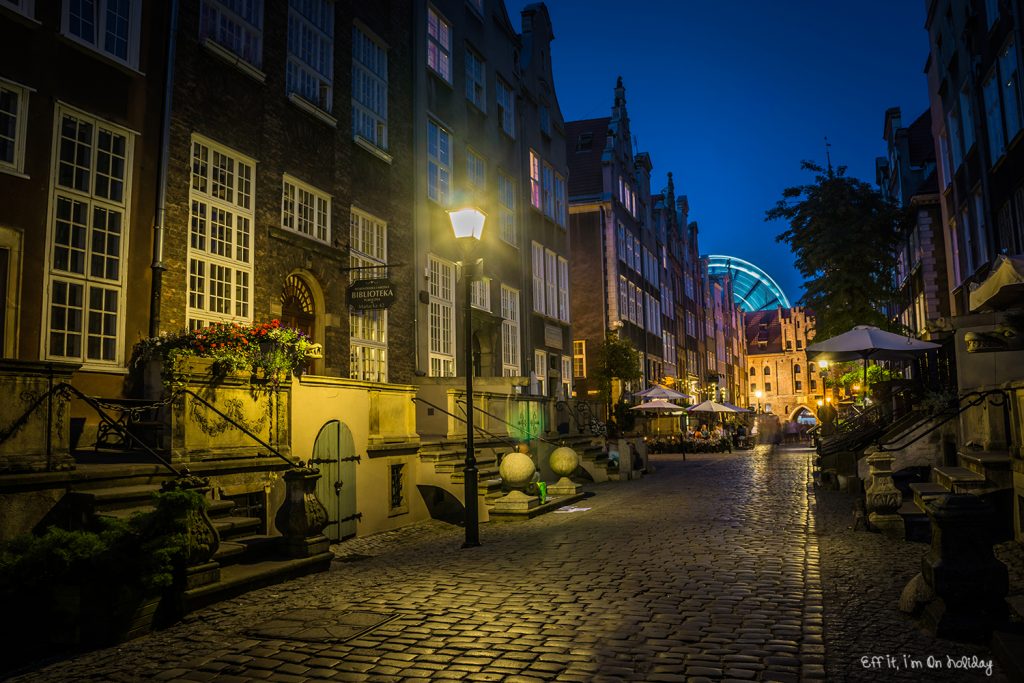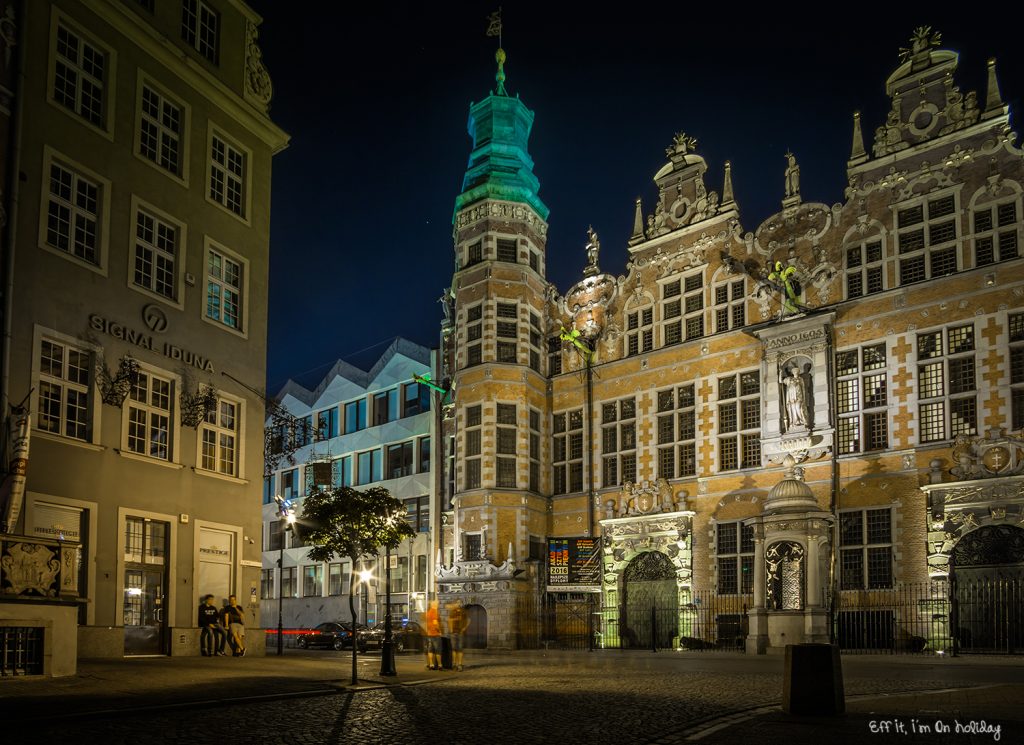 Well I hope you're on the Ryan Air or Easy Jet sites, looking for cheap flights by now. 😉 Gdansk is definitely an interesting city and makes a relaxing city break or a short stop while visiting Poland.
Have you ever been to Gdansk?
Pin for later, tell your friends 🙂