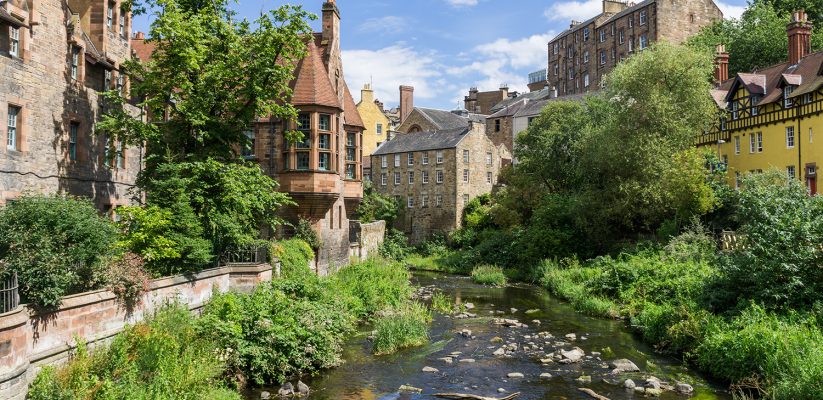 An "Unusual" Trip: From Scotland To Poland And Germany
"So, Vlad, where are you going on holiday?", a curious coworker asked. "I'm going to Scotland, then to Poland and a day in Berlin", I replied enthusiastically. "Oh, so you like unusual trips". It hadn't even occurred to me that for some people, my trips could be considered unusual. Ever since I can remember, standing still in one place has never been acceptable for me. It's alright for quick city breaks, though even then I check if I have time to squeeze in a day trip. If you're a regular reader, you may recall my previous summer trips: From Paris to Oslo in 2014 and the journey through Northern Europe last year.
But whenever I told someone about my plans they would always say "You do know that Scotland and Poland aren't too close to each other on the map, don't you?". I would respond saying that Ryan Air brings them closer 😉 Truth be told, I've always wanted to visit Poland (particularly Krakow, Gdansk, Poznan and Wroclaw) but there weren't any direct flights to these cities. Since a friend wanted to revisit Scotland, I figured we could combine the two and confuse everyone through our Facebook statuses. 😆
Anyway, after this ridiculously long introduction that you may or may not have skipped, here is a quick overview of our summer trip to Scotland and Poland (and a glimpse of Germany).
Glasgow, or that city in Scotland we saw for two hours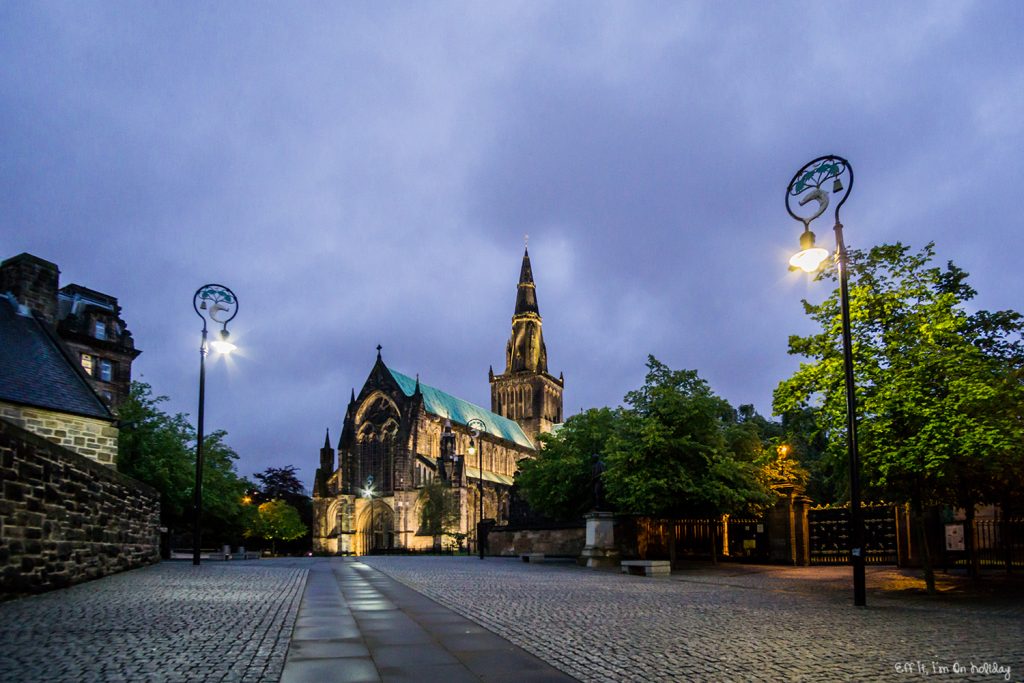 We arrived in Glasgow pretty late, due to flight changes and by the time we got to our hostel it was already 10 PM. Since we were leaving the next morning, we still wanted to see a little bit of the city. And eat. We walked on empty streets….until we reached the center, where there were a lot of people enjoying alcohol a wee-bit-much. Paul had found a nice place that was open until midnight and, after getting carded, we found out the kitchen had closed.
So my memories from Glasgow are eating pasta at 11 PM (which was 1 AM at home), not seeing the George Square because it was closed for the Homeless World Cup (which, to my shock, isn't a Hunger Games kind of thing), and seeing a few passed out drunk people. But other than that, the city is super lovely. No, seriously, I do want to go back and see it properly.
The Scottish Highlands, or "that rainy place"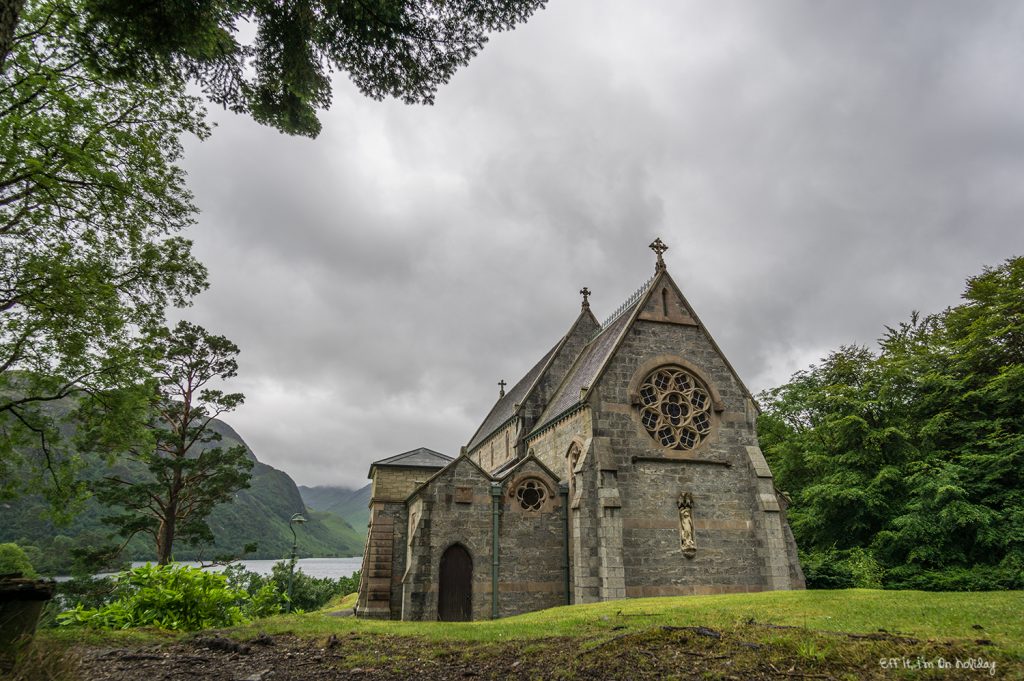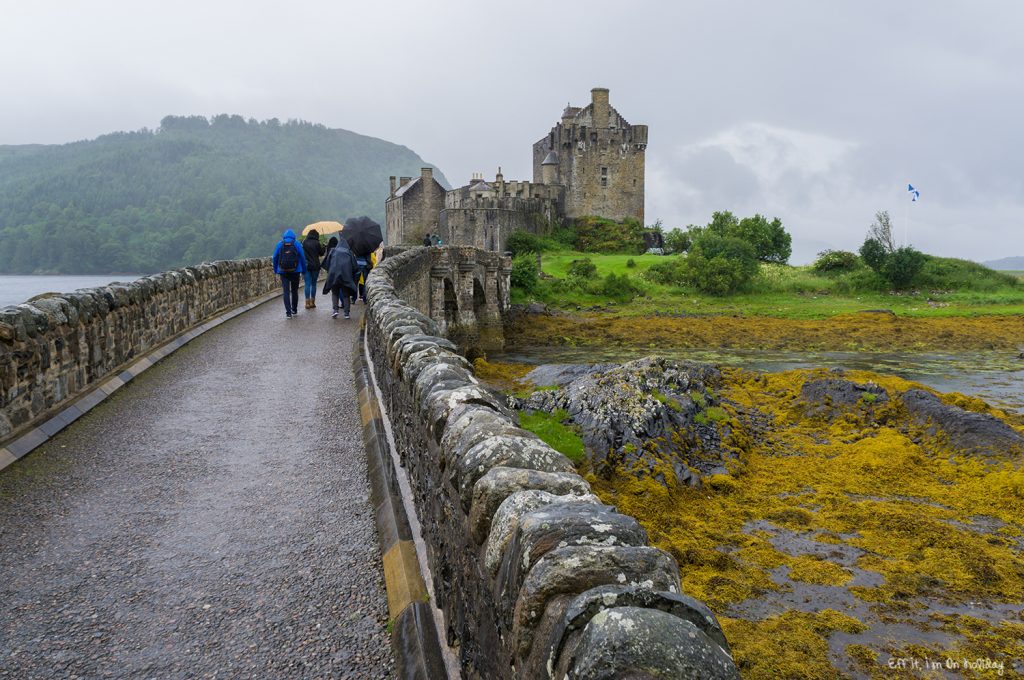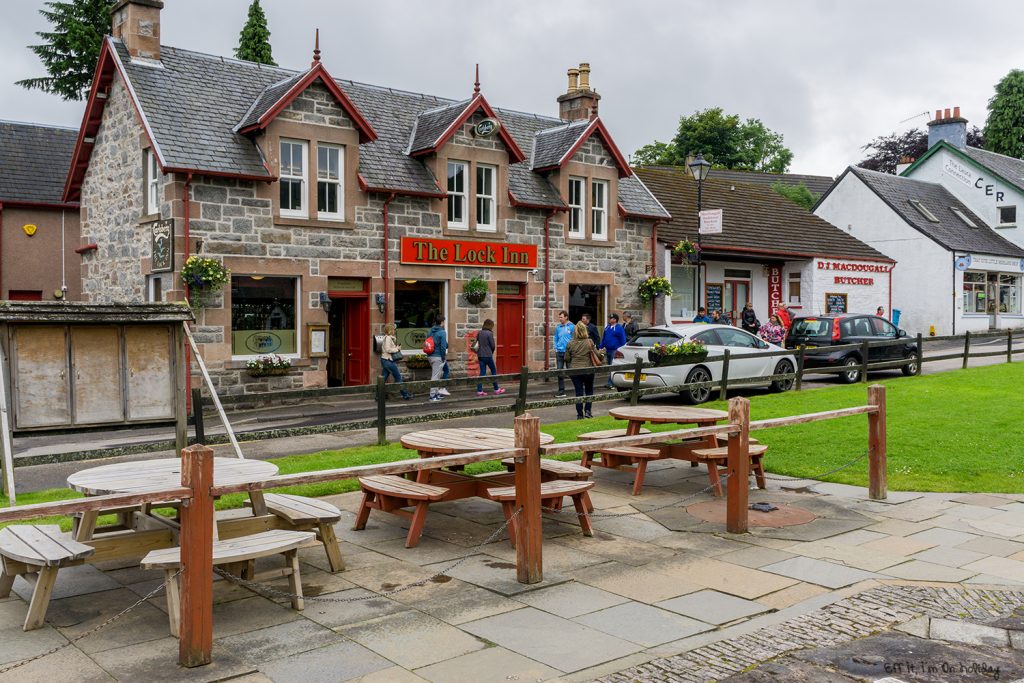 I was waiting for this tour a lot, but I was also worried that it will rain a lot. Well guess what. It effin did! I'm not upset, after all, it was typical Scottish weather and I was expecting it but I had such an "oh maaaaaaaaaan" feeling. My friend has been there three time and every time it was sunny and nice. Guess we didn't deserve sunny 🙁 Anyhow, I had an amazing time and seen some fabulous places. We had a super cool tour guide who told us all the tales from Scotland's history.
Edinburgh, or getting a farmer's tan where'd you least expect it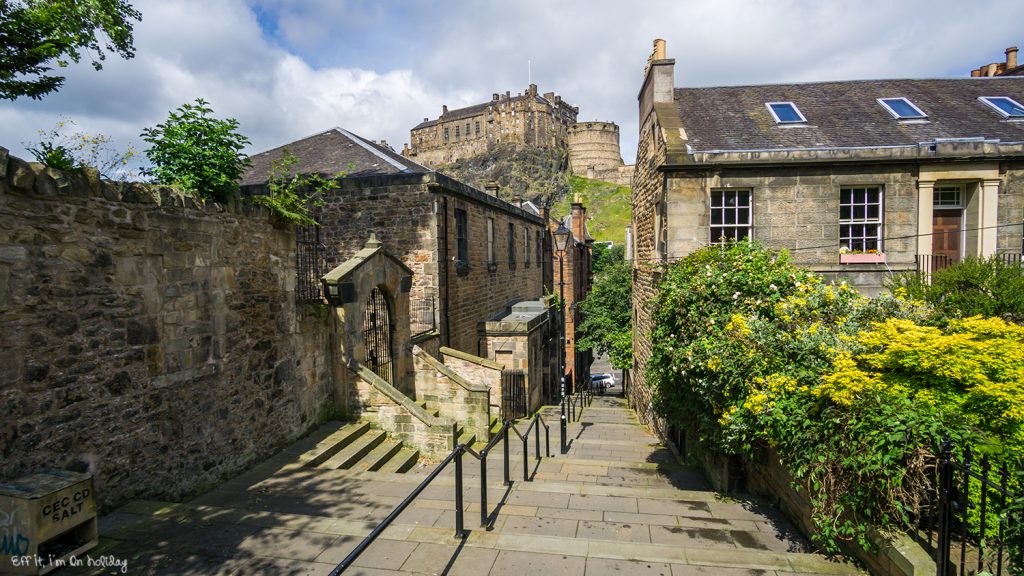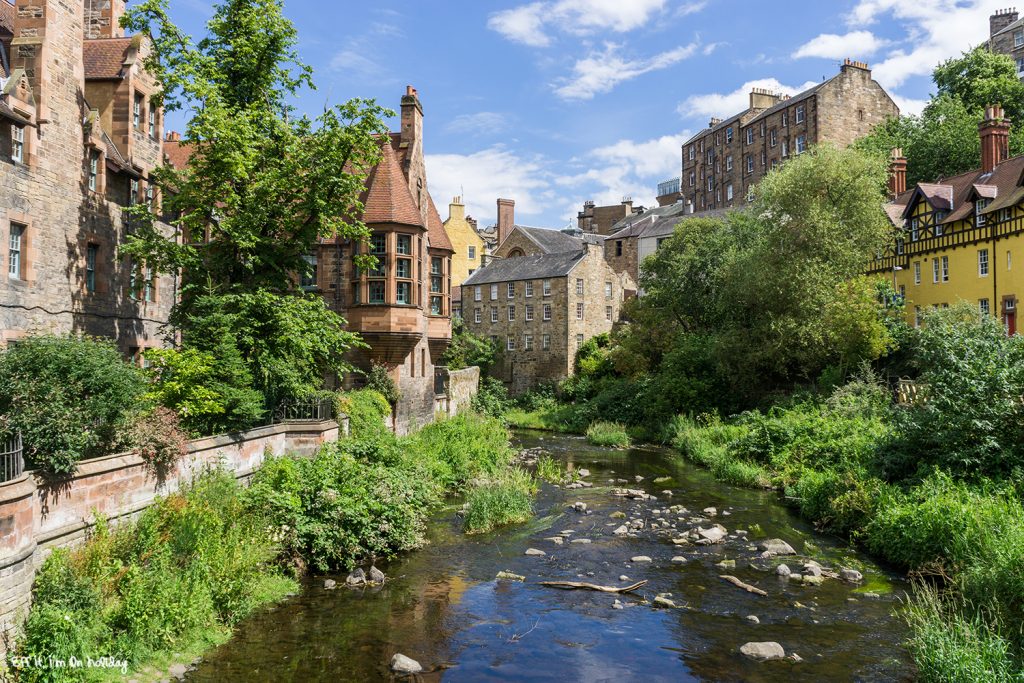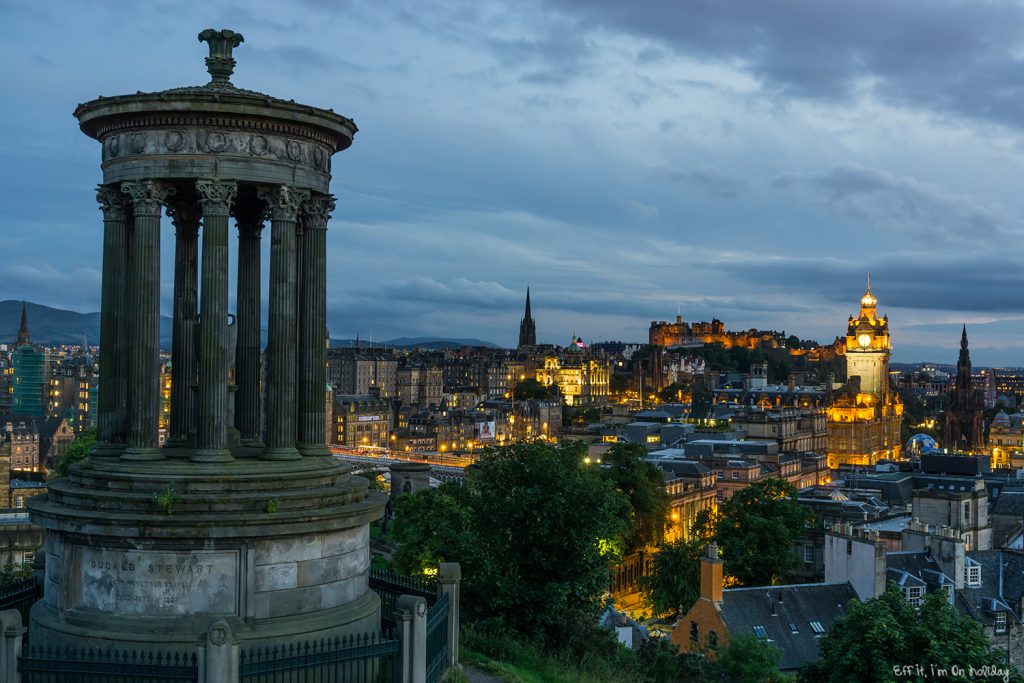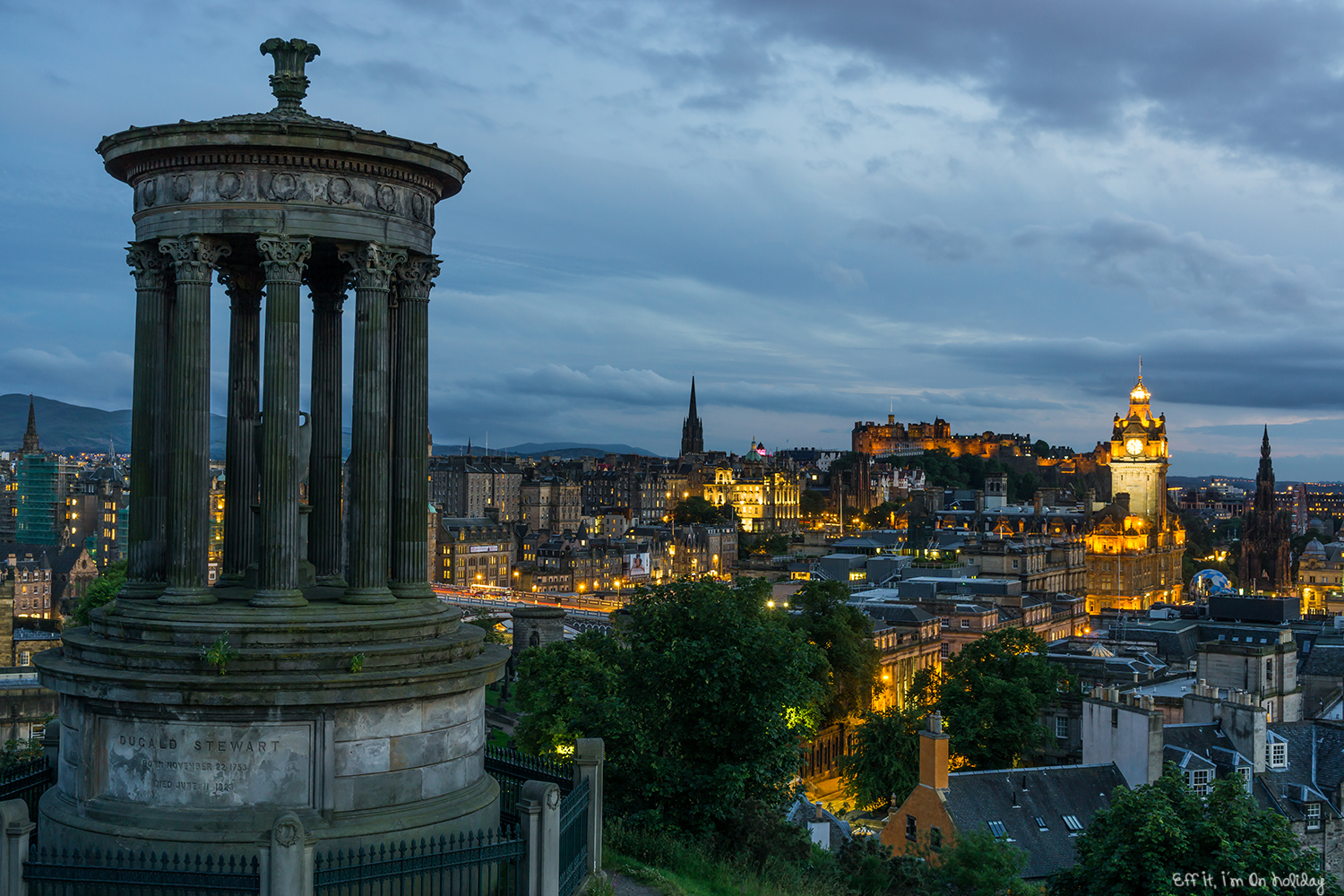 After a very humid couple of days in the Highlands, we arrived to Edinburgh where we saw little rain, it was sunny and warm most of the time. We even went to the beach! Fully clothed, but still, it was a lovely experience….before a quick summer rain. Anyway, I'm getting off track here. Edinburgh was love at first sight and it's become one of my top 10 cities for sure. I was expecting to like it, sure, but I had such a great time, I'm already thinking of returning.
Krakow, or that super crowded city with religious kids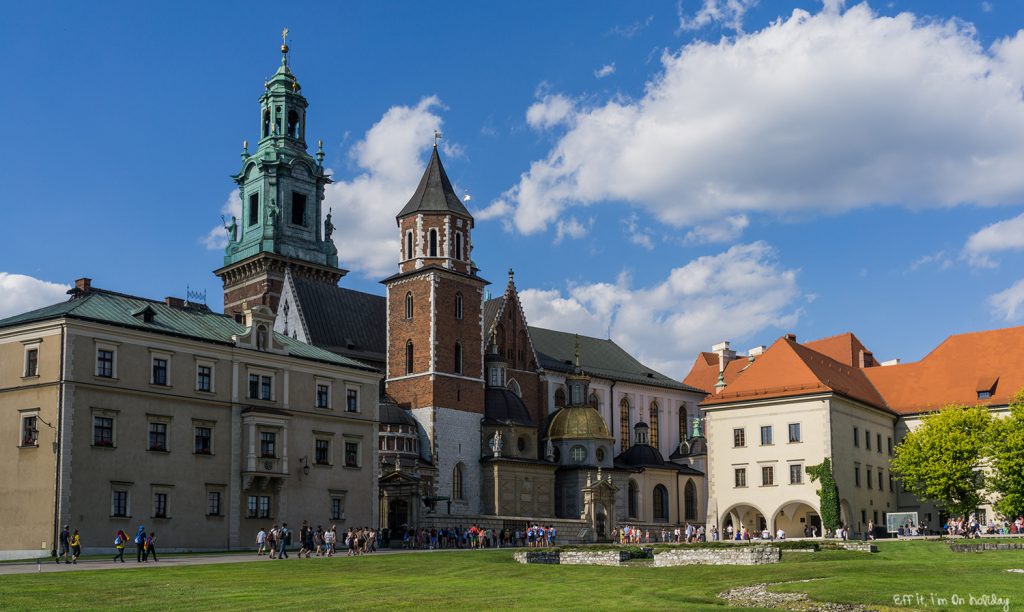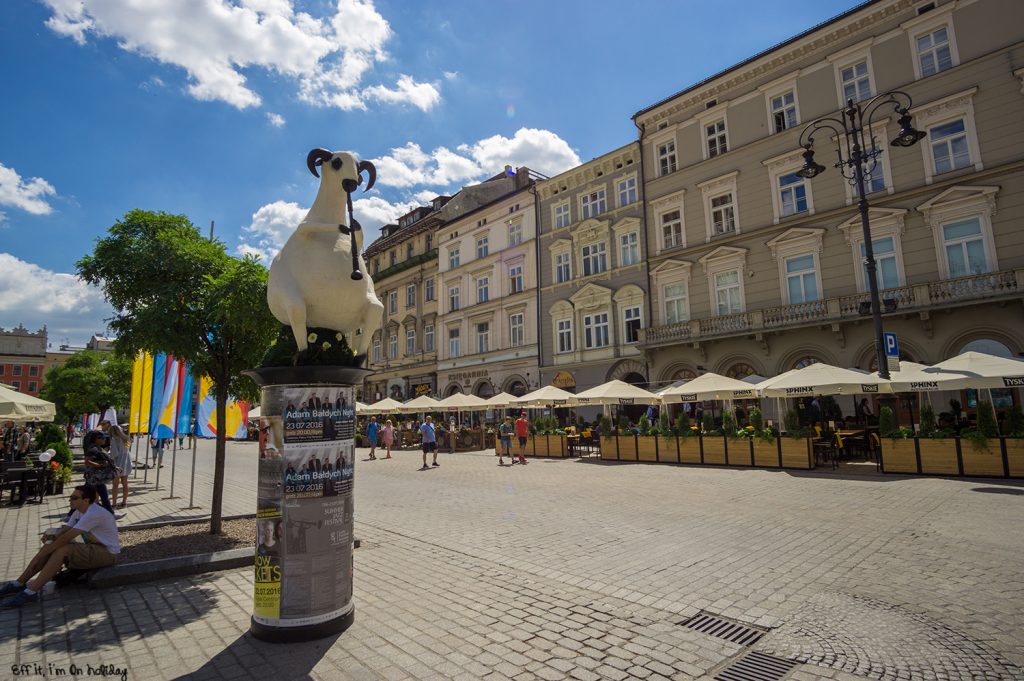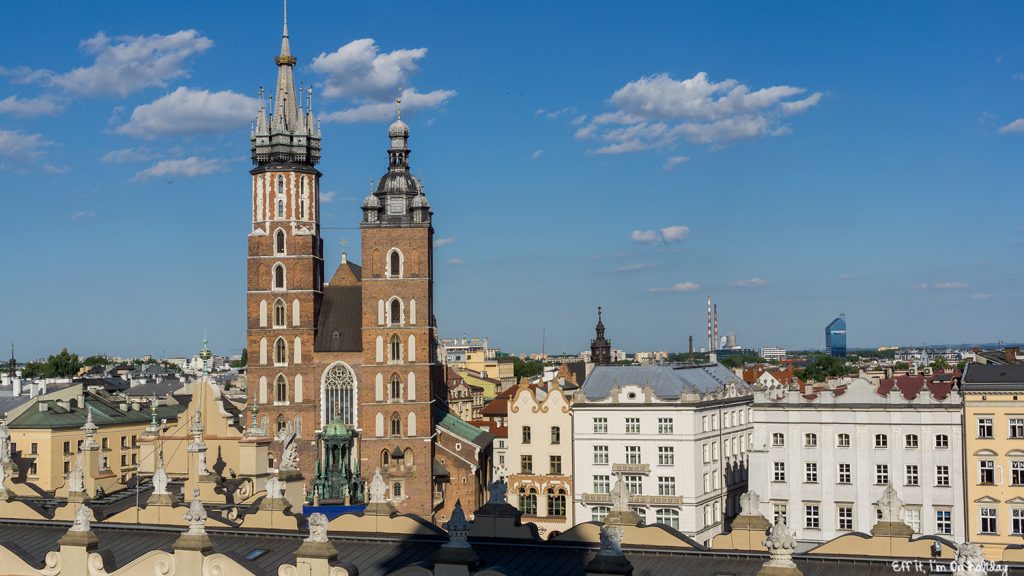 We arrived in Poland to a very crowded Krakow, something we weren't expecting. Turns out, Pope Francis would be visiting a few days later and there were pilgrims from all over the world, gathering in different parts of the city, singing, dancing and sharing stories about their faith. As for me? I was just happy to find the "world's smallest candy factory".
Gdansk, or the love child of Amsterdam and Stockholm*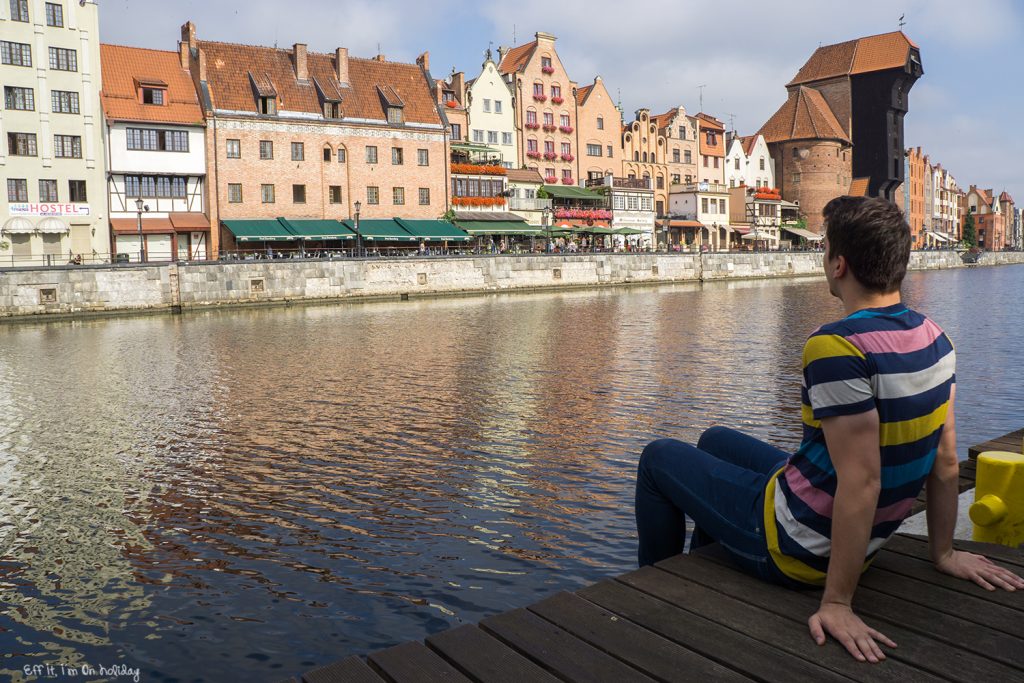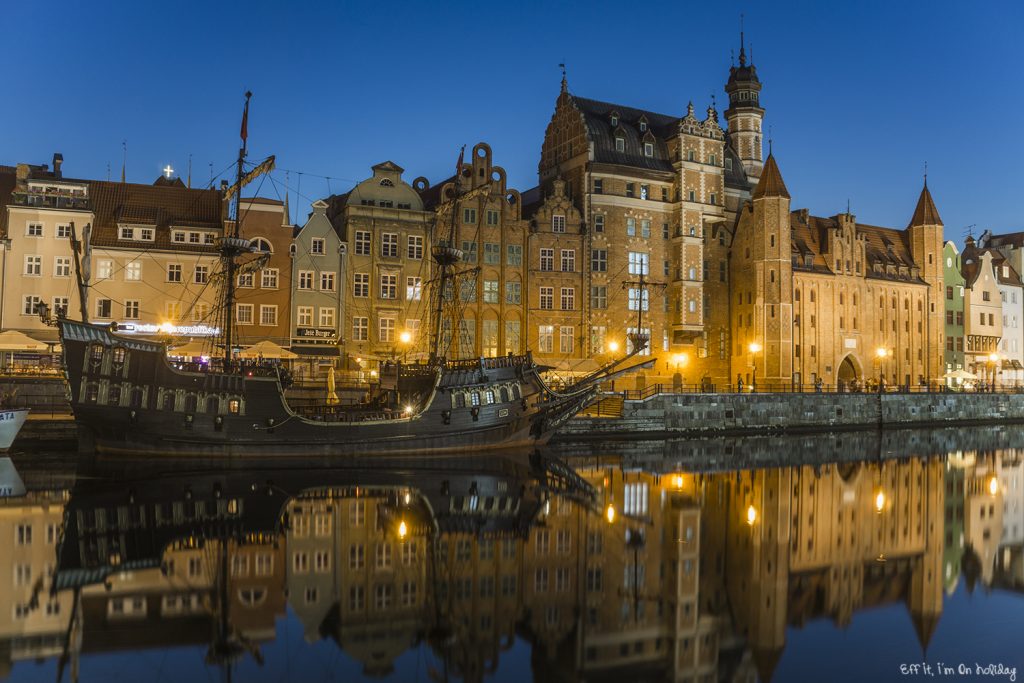 Probably the city I was the most excited for, I've wanted to visit it for a very long time. I knew I would love it because it reminds me of both Amsterdam and Stockholm. And what do you know: I loved it instantly. Even though the first day was cloudy, crowded and we started with a 30 minutes wait for a breakfast that took 3 minutes to make, I didn't let all that bother me. The second day however, I woke up early and went to the city center before most people did. I was rewarded with a beautiful blue skies and streets all to myself. <3
* – it has nothing to do with either Amsterdam or Stockholm, but its history is actually very hectic. But more on this in a future post.
Berlin, or that moody city that punished us for leaving so soon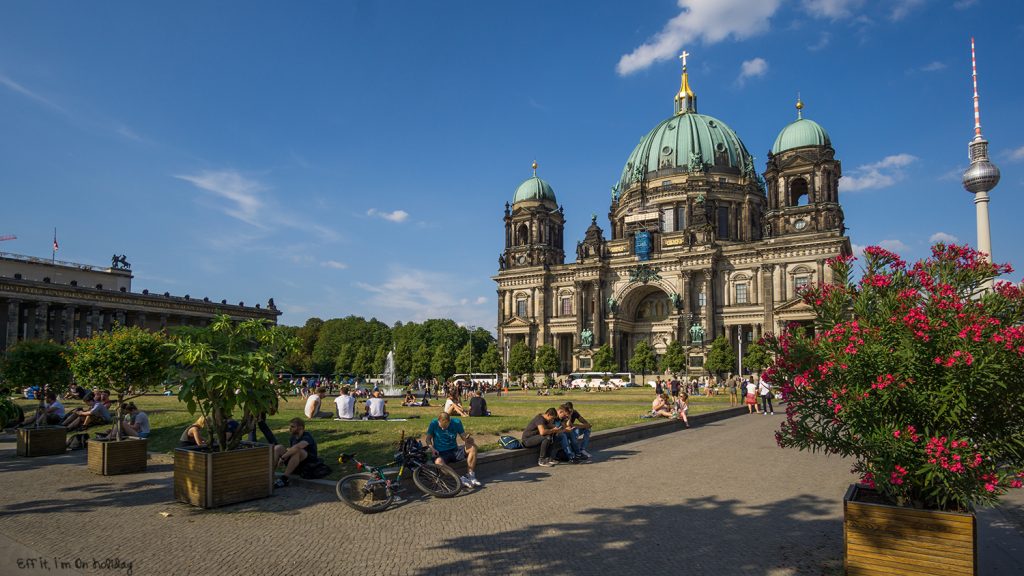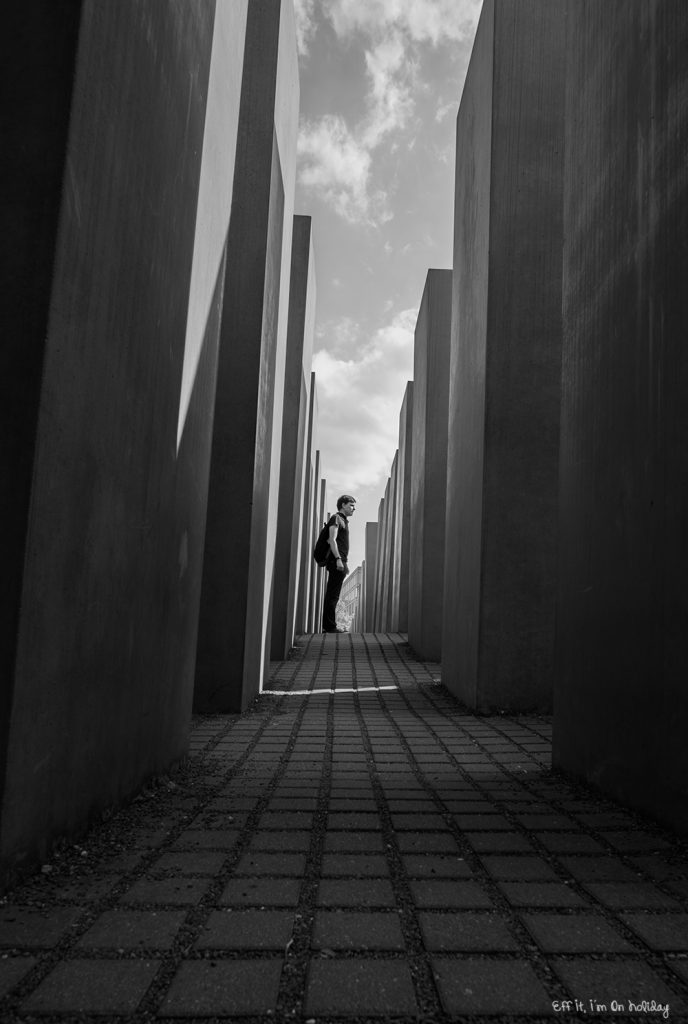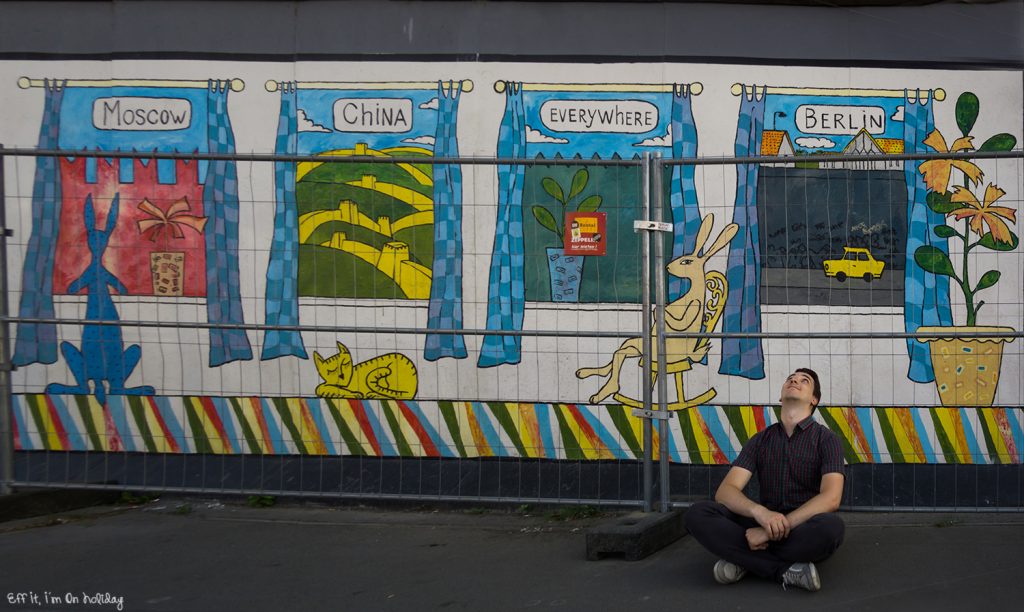 After spending a lot of time in smaller cities, Berlin felt intimidating to me. We had to figure out public transportation, the points of interest weren't close to each other and frankly, I didn't know what to see besides Allane's list of must do's in Berlin. But the weather wasn't impressed by our plans. The first day it was super hot, around 30C, while the second day it rained A LOT, more rain that I've seen in Scotland combined. I planned on walking around Gendarmenmarkt and Nikolaiviertel, but I spent more time than I'd hope for in a Saturn, listening to deafening thunders. I definitely feel like I should go back and see Berlin properly, because I quite liked what I saw, it was an interesting, and sometimes odd, city.
So there you have it, a quick overview about our summer trip that took us from Scotland to Poland and Berlin. There will be more stories in the following weeks and next Monday it's Paul's turn to tell you all about an awesome dinner we've had in Berlin. 😀