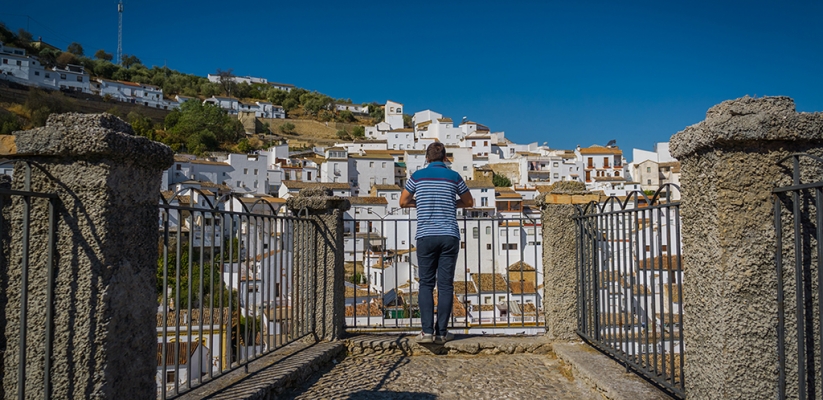 This Is Why You Should Visit Andalusia
Andalusia is the second largest autonomous region in Spain, one that I've been dying to see properly ever since I caught a glimpse of it a couple of years ago, when I visited Seville for a day. And you know what? It's awful….ly beautiful! Every day I saw new places that were even more beautiful than the ones from the day before. It helped that I scheduled the trip in such a way that my enthusiasm grew with each day. This is a region that truly has it all: adorable villages, cities with stunning architecture, spectacular views and delicious food. They should really change its name to Wonderlusia. 😉
A fair warning though, you will want to visit Andalusia by the end of the post. Also, you will read a lot of words like amazing, breathtaking, incredible. I'm sorry, but I can't help it when I'm as excited about a place as my dog is when she hears you talk about chicken.
Its charm lies in adorable towns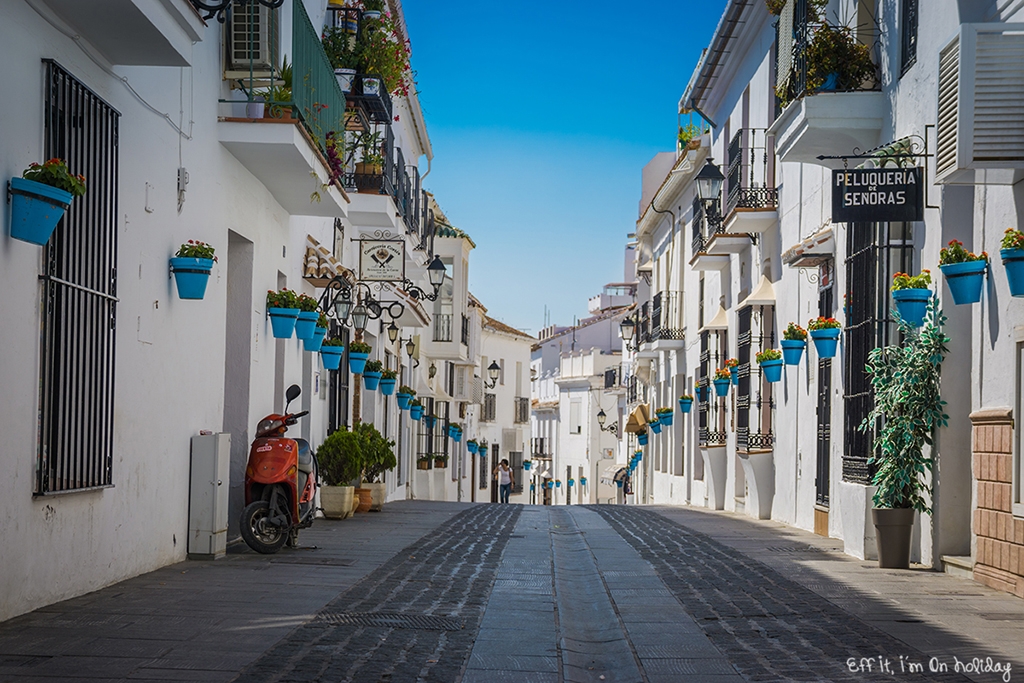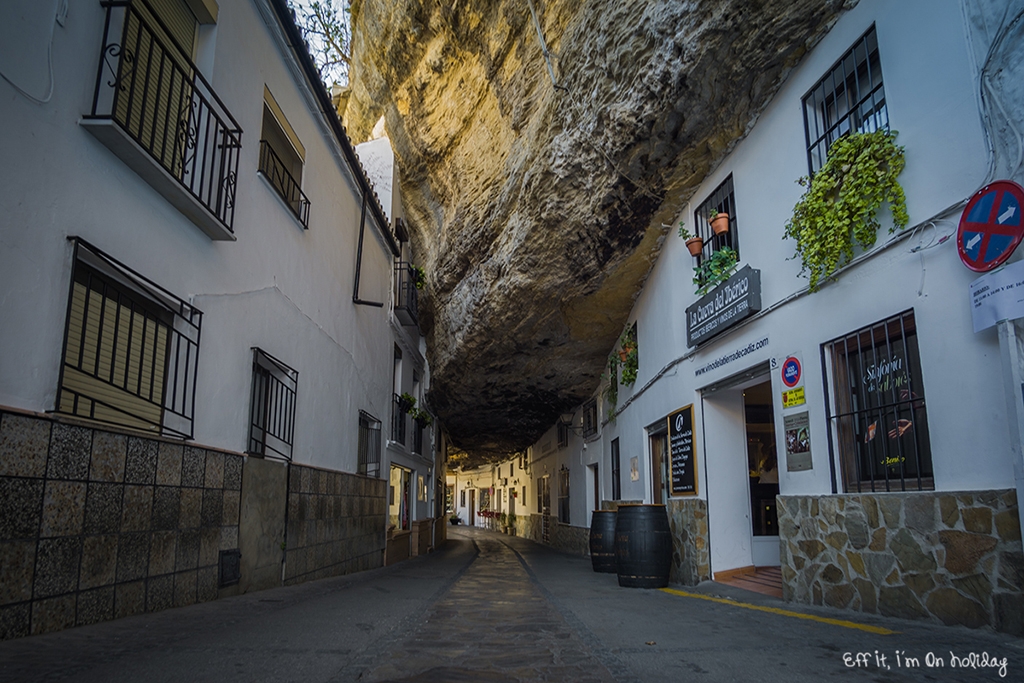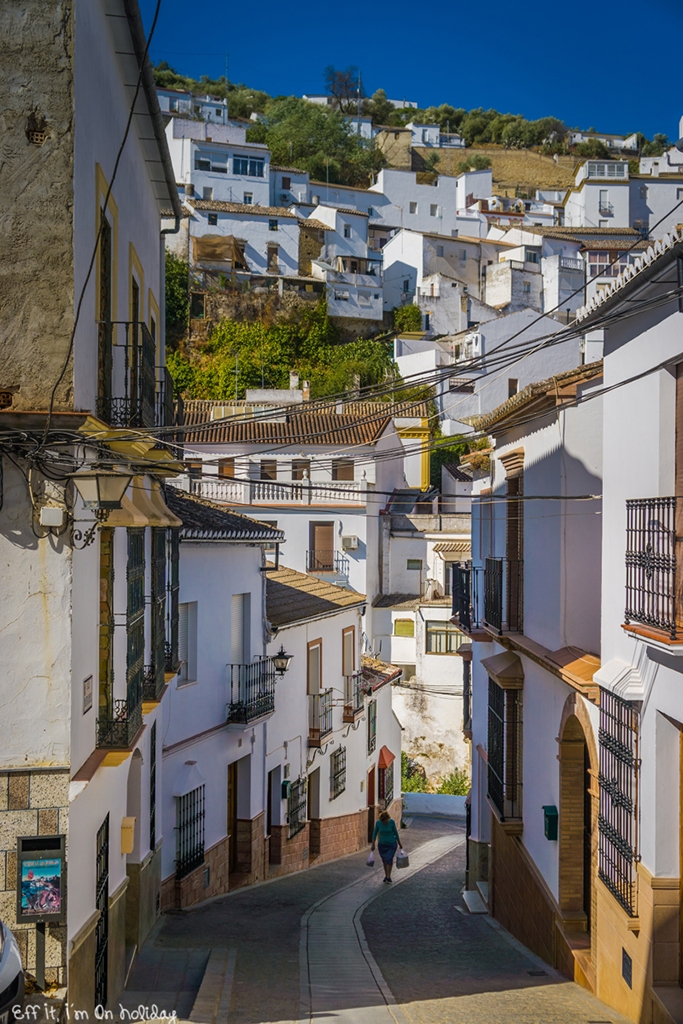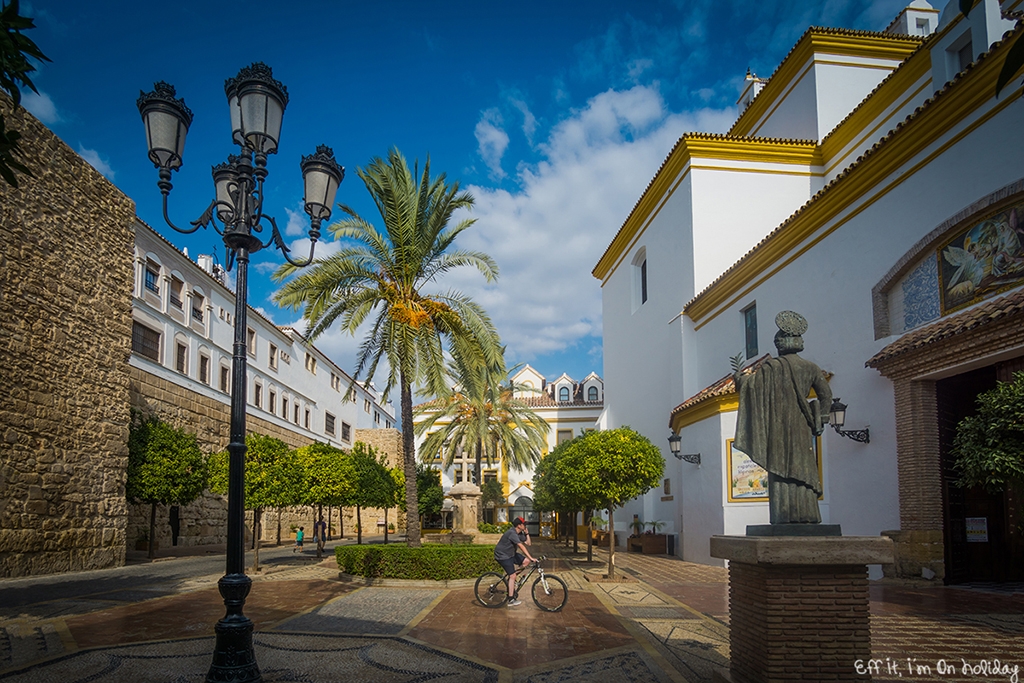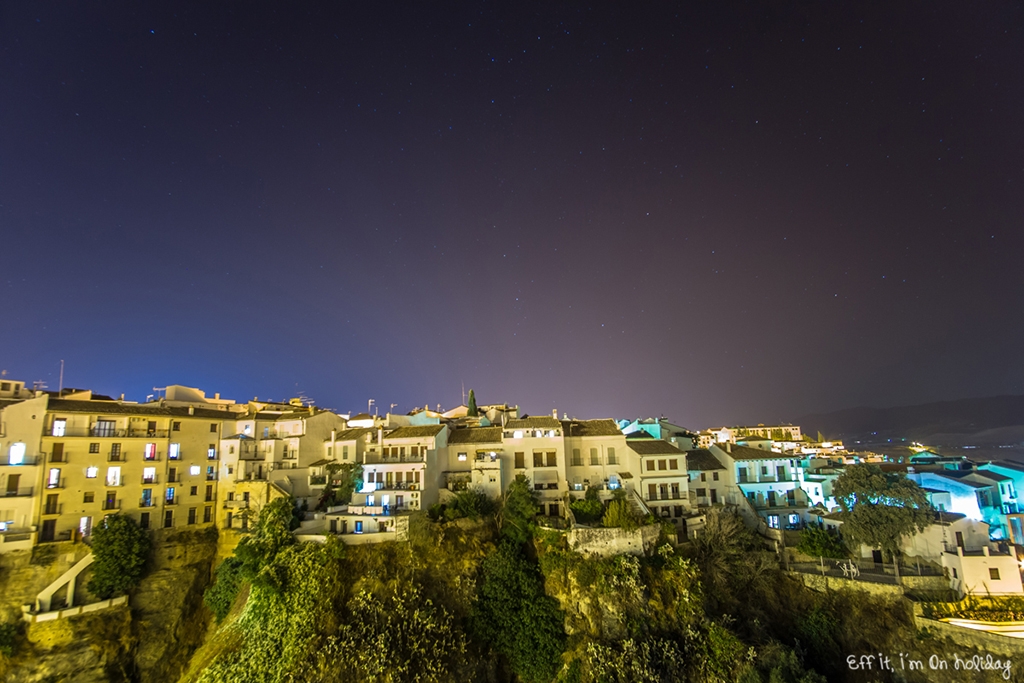 All the towns and villages I've seen in Andalusia were simply perfect. I fell in love with the white houses with blue flower pots and colorful ceramic tiles at the entrance. Some people like island hopping, well I would go back to Andalusia for some village hopping, meaning I'd try and see as many as I can, as each one is unique in its own way. I even saw a blue Smurfs village!
But the cities are equally beautiful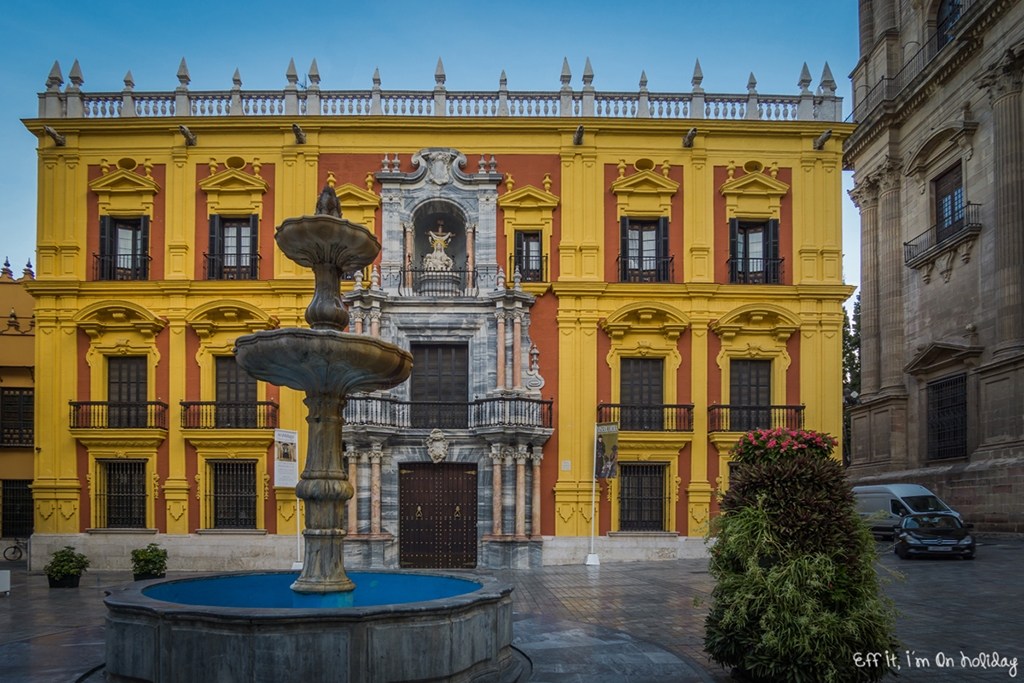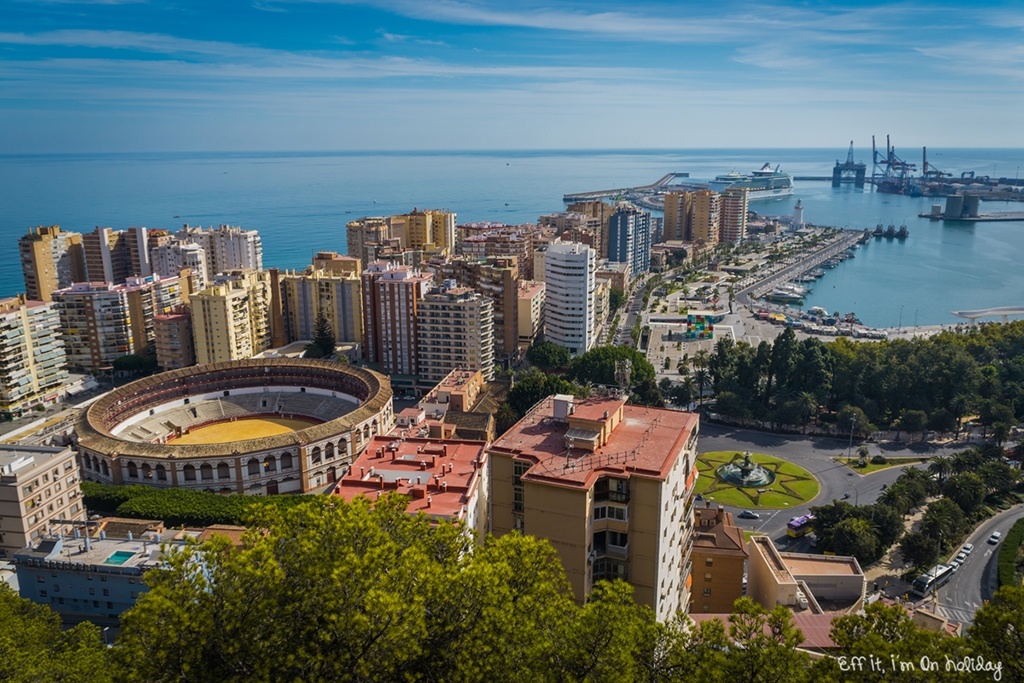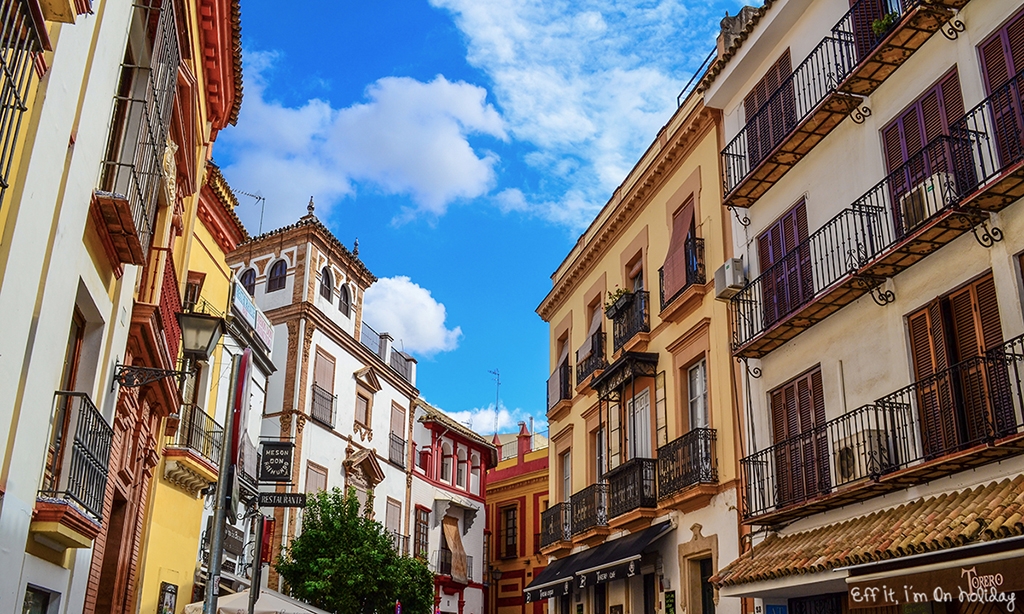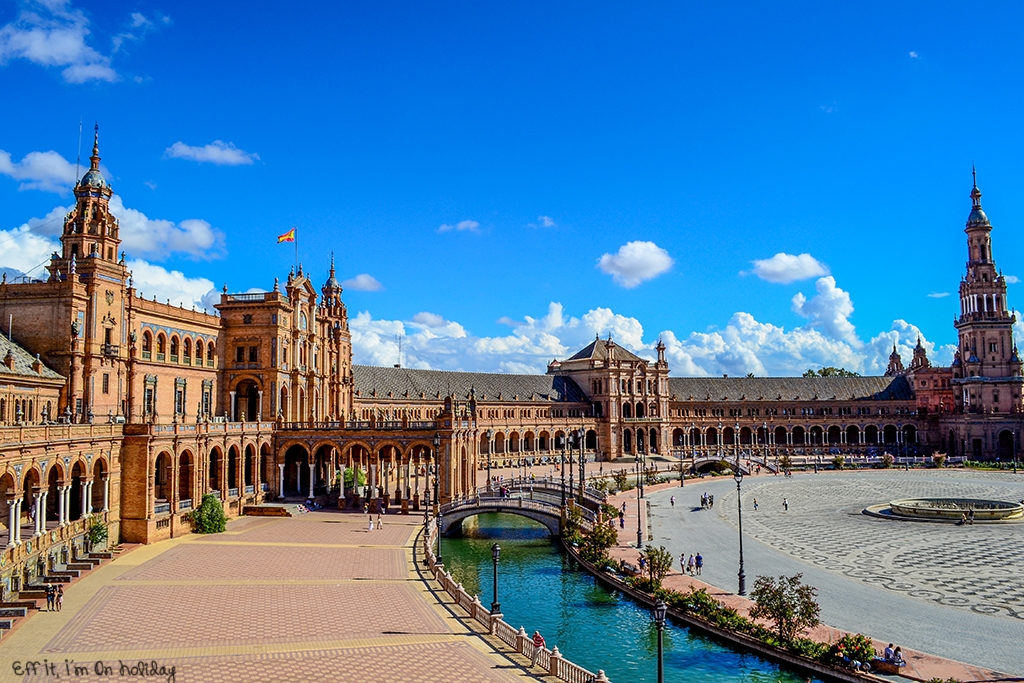 I visited Seville a couple of years ago, as a day trip from Portugal and it was one of those cities that I just clicked with. Despite being incredibly hot (especially for September) and feeling heat exhaustion at some point, I loved the city and it's actually one of my top 10 favorites. Although I haven't visited it again, the capital of Andalusia deserves its spot on this list. This time however I visited Malaga which sadly didn't make the same impression on me as Seville. Maybe if I'd seen them in a different order, I would have liked Malaga more. But I'll talk about this in a future post.
You won't have a bad meal in Andalusia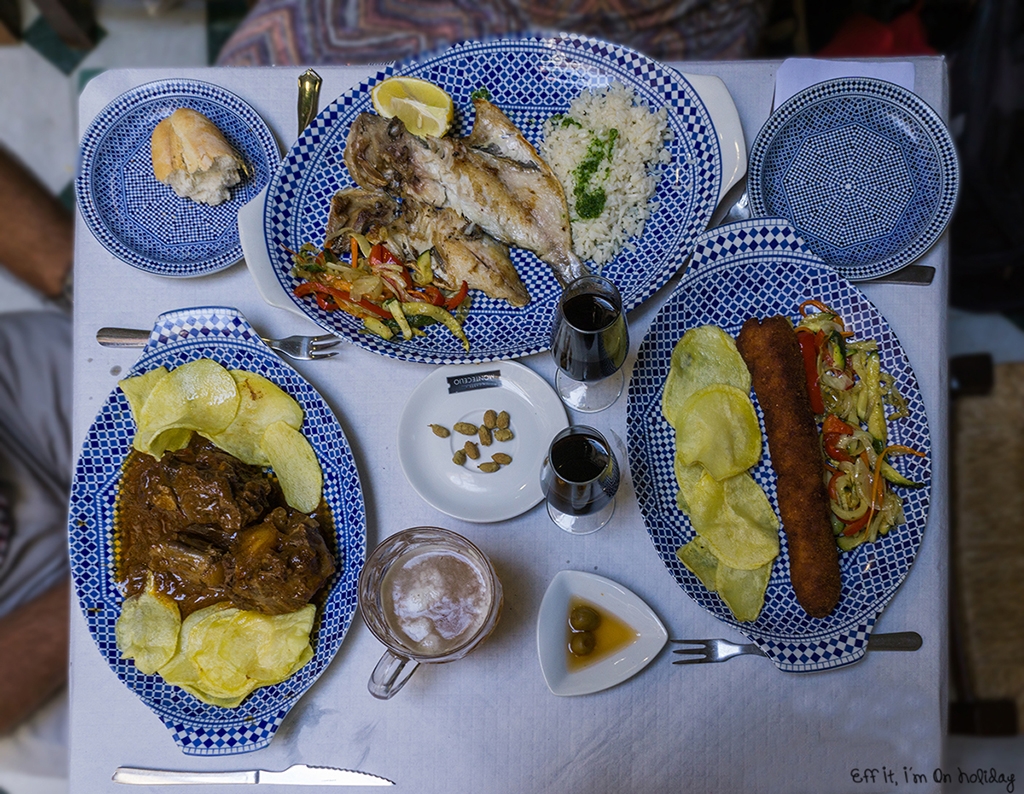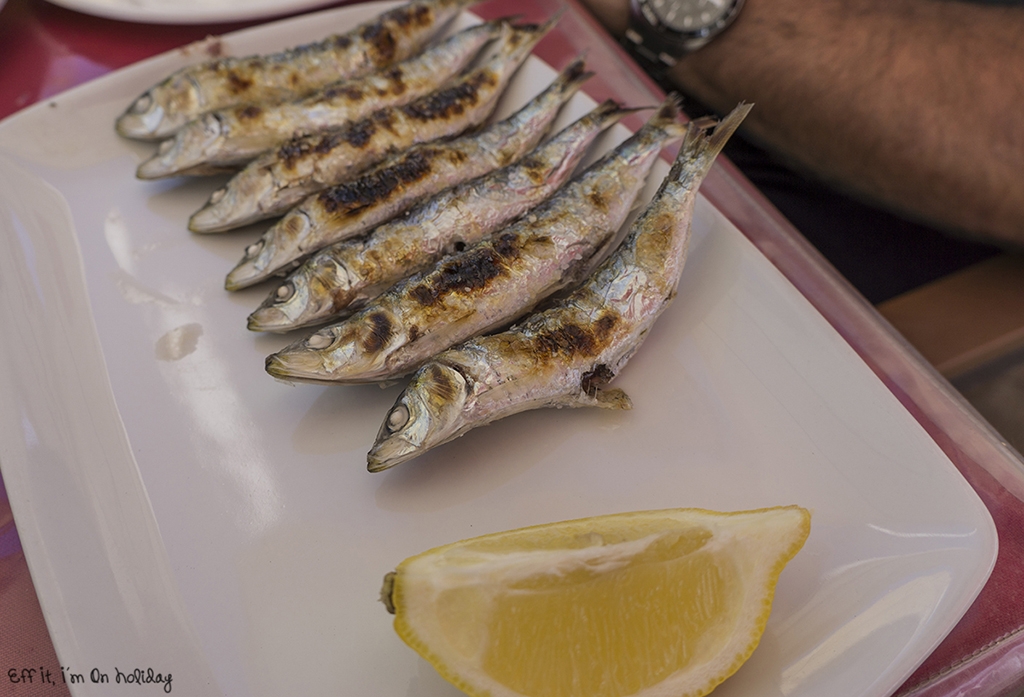 On Costa del Sol, Andalusia's Mediterranean coast, it's impossible not to hear the word espetos (or maybe espetos de sardinas). Espetos literally means skewers but in Malaga it refers to six sardines on a skewer grilled over a fire, directly on the beach. Seasoned with olive oil and salt, they are simply delicious.
In Cordoba, we took a break from all the fish, to sample other local dishes. I had salmorejo (cold tomato soup with ham – delicious and surprisingly refreshing), flamenquin (a pork meat roll filled with ham – do you see a pattern here?) while dad had rabo de toro or….bull's tail (which was actually really good).
The views are incredible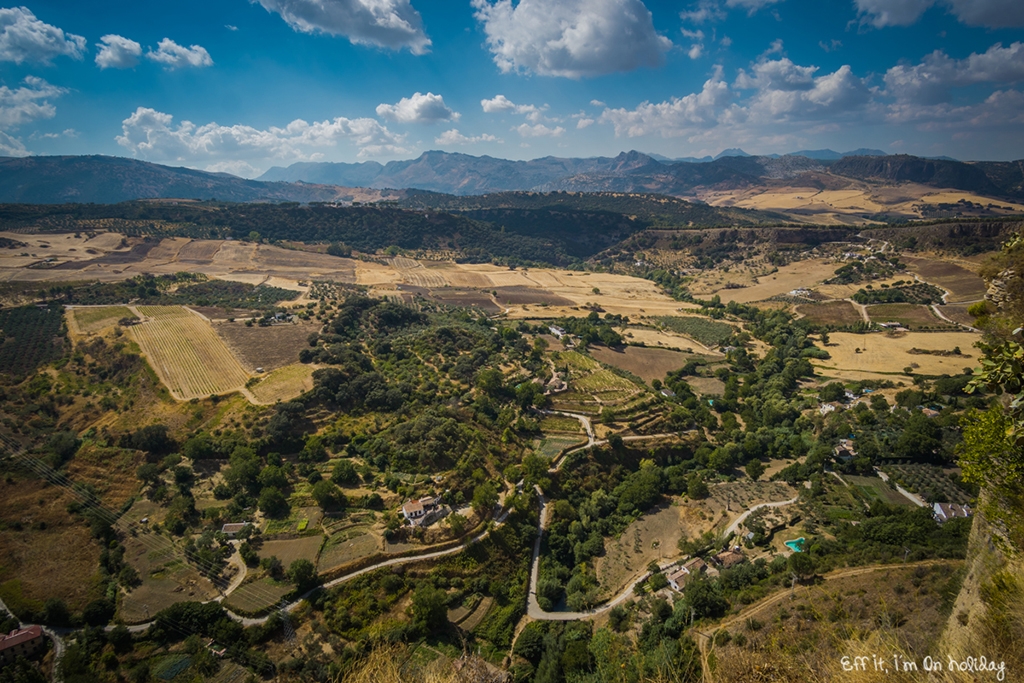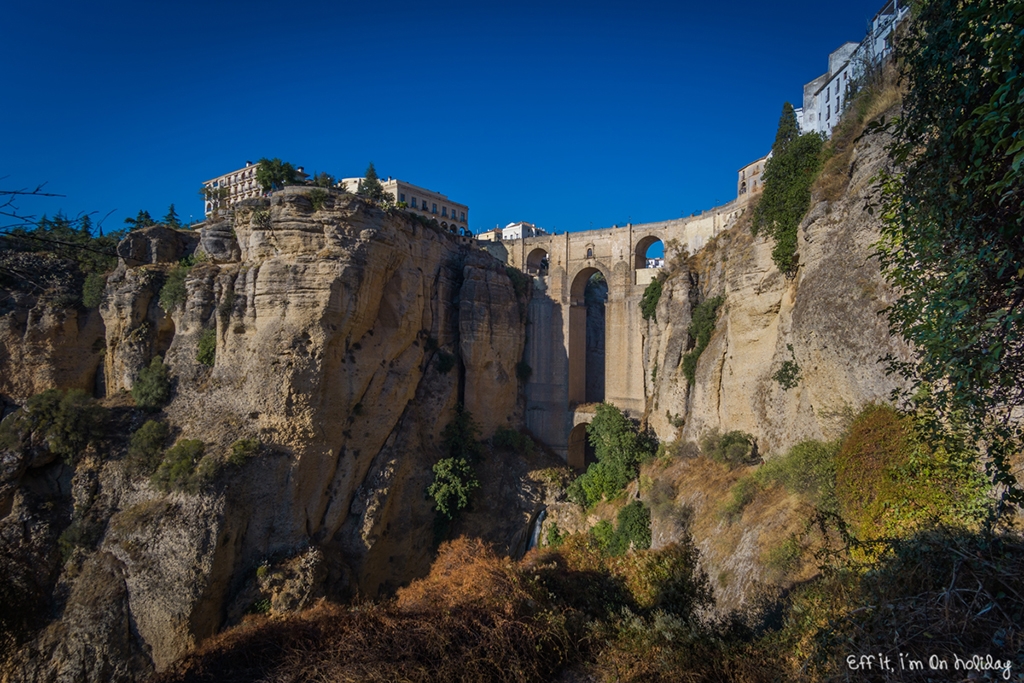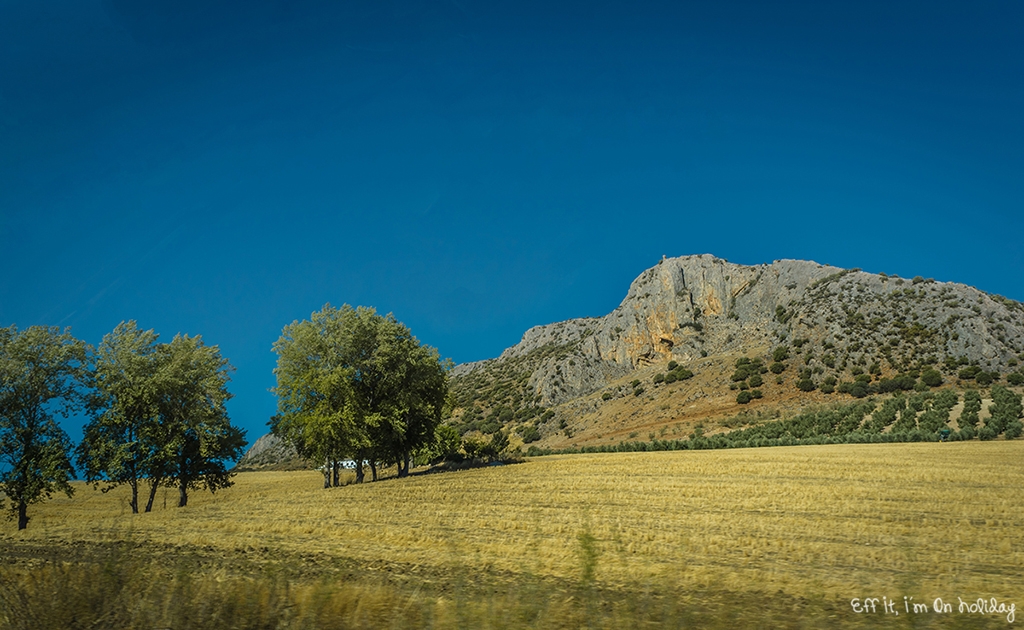 Driving in Andalusia you'll have breathtaking views everywhere you go. And unlike in Italy, most people are very polite in traffic, you don't have to worry if you end up on a narrow street. The bad news is that you can't stop everywhere to take photos, sometimes there is simply nowhere to stop the car, but if I could just sit back and enjoy the view and take a million photos from the car window, you can too! 😀
It has the most beautiful cathedrals in Europe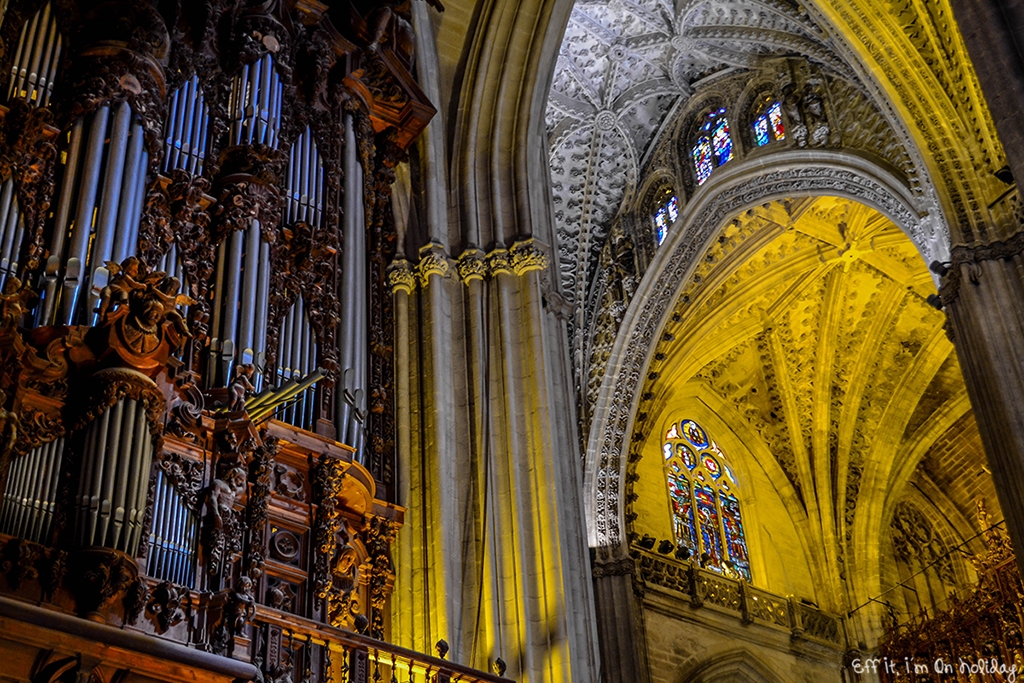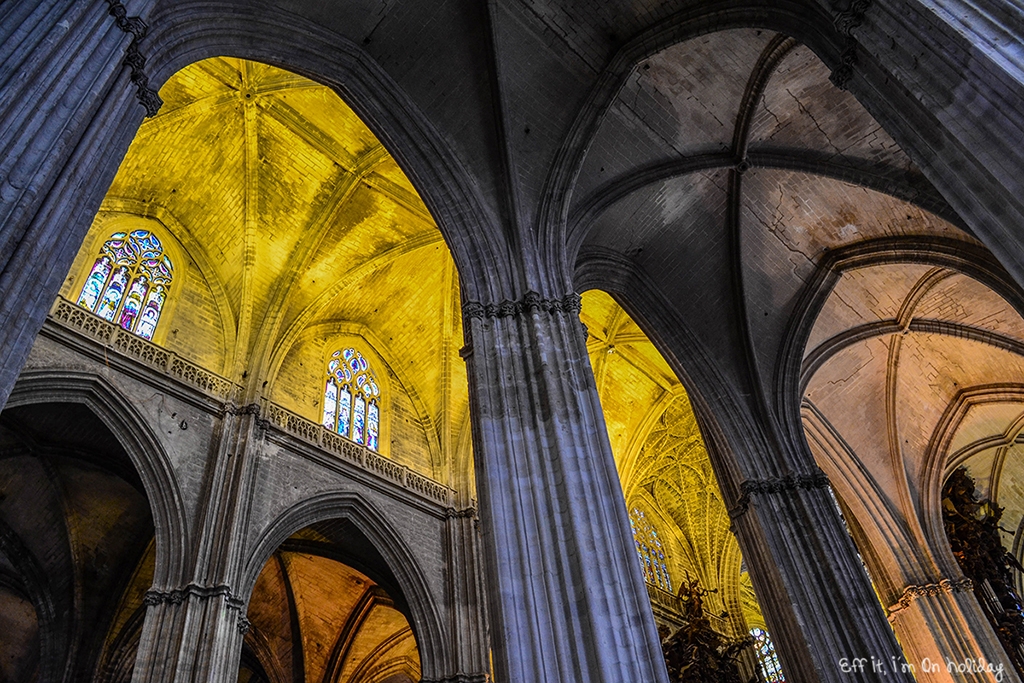 After seeing the gorgeous cathedral in Seville, I thought I wouldn't find one that I'll like as much. Well, the Mezquita in Cordoba comes very close. A World Heritage Site, it's probably the most unique cathedral I've ever seen. It's actually a cathedral inside a mosque! Originally a small temple, when the Muslims conquered Spain, it was divided into two parts, one for Muslims and one for Christians…..until it was demolished to build a grand mosque. But when Cordoba returned to Christianity centuries later, instead of demolishing it, they simply built a Renaissance nave inside it. The result is beautiful and fascinating, it was one of the things I was looking forward the most on my trip to Andalusia.
You can go to the sea and climb a mountain on the same day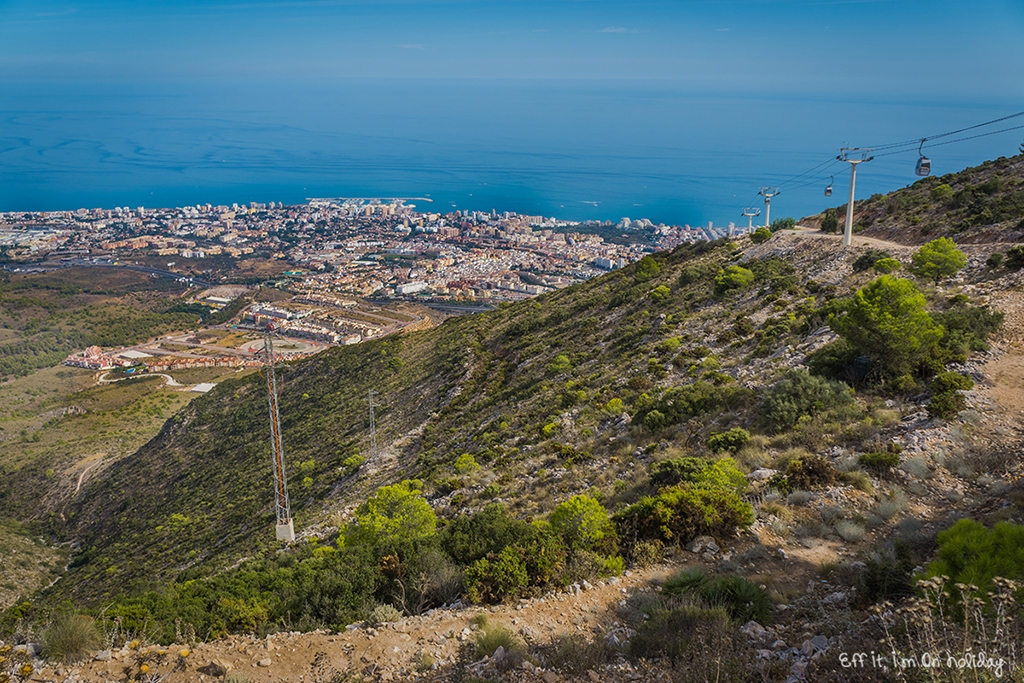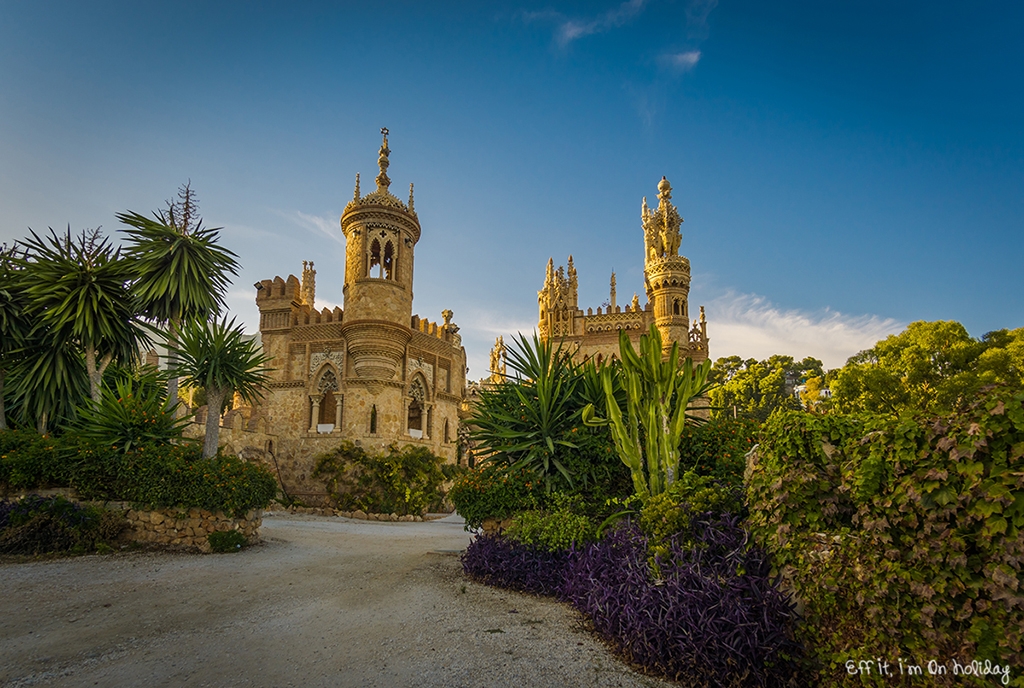 Granted, I don't have too many Instagram-worthy pictures from the beach, since I spent most of the time in the water or reading a book under an umbrella. If you're curious, I was reading The Smell of Other People's Houses by Bonnie-Sue Hitchcock, a book about the lives of a few teenagers in a small town in Alaska.
On the same day however I took a cable car in Benalmadena to the top of the Calamorro Mountain (a small one at 780 meters, but still a mountain), where I had an amazing view of the coast. After coming down with the cable car, I walked up the hill towards Castillo Monumento Colomares, a monument dedicated to Christopher Columbus, resembling a ship. Luckily, I got there in time as it was closing in 10 minutes.
Cats!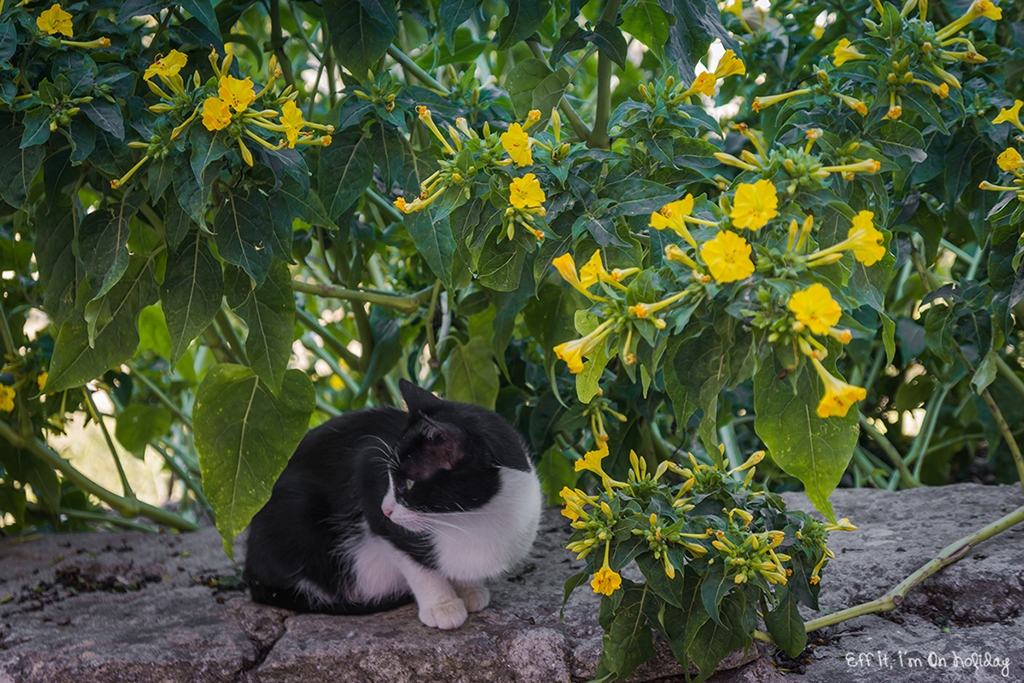 This one's just a bonus! I saw so many cats, some of them even let me pet them. ❤
So what are you waiting for, did you buy your plane ticket to Andalusia already? 😉