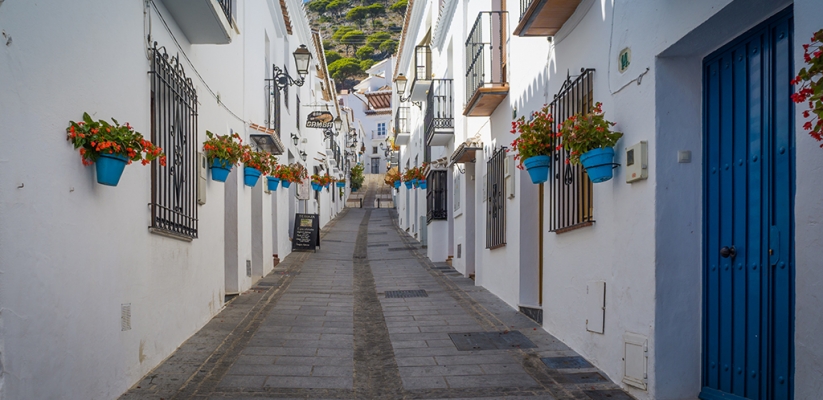 5 Towns In Andalusia You Must Visit
While planning my trip to Andalusia, one thing was certain: I wanted to visit as many small towns as I could. Most people only visit Seville, Cordoba or Granada, and even though these are all incredibly beautiful cities, the charm of the region lies in its smaller towns, the so called pueblos blancos, towns full of adorable white houses with quaint streets. I had a whole list of towns I wanted to visit, but with limited time, I had a tough choice to make. In the end, I was happy with the ones I got to see. In case you're thinking about visiting Andalusia or actually planning a trip, here is a good start. 🙂
1. Setenil de las Bodegas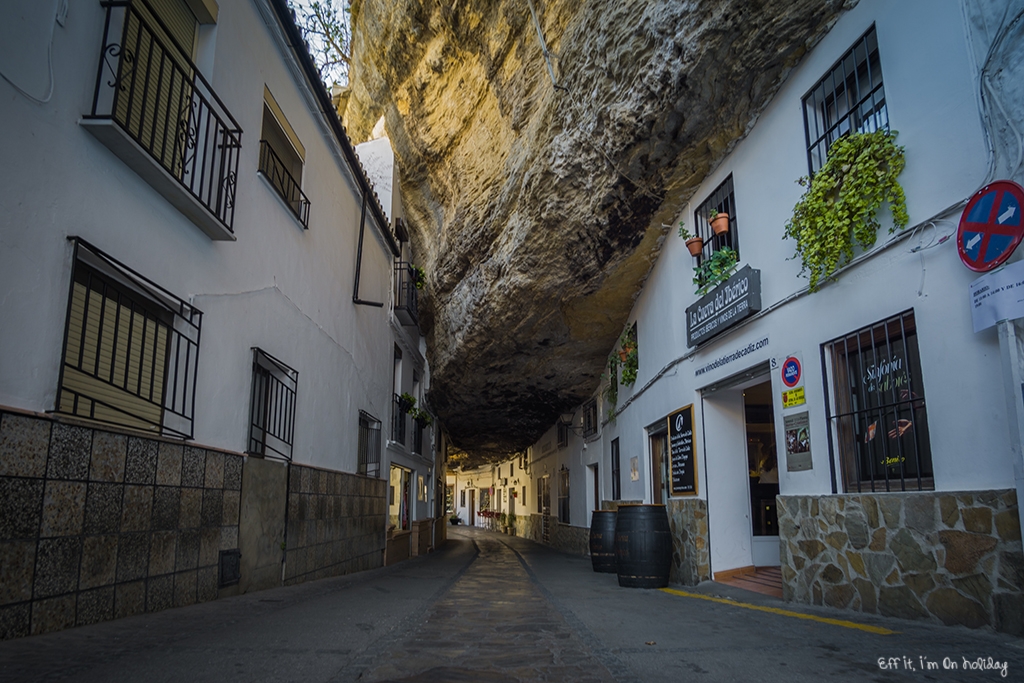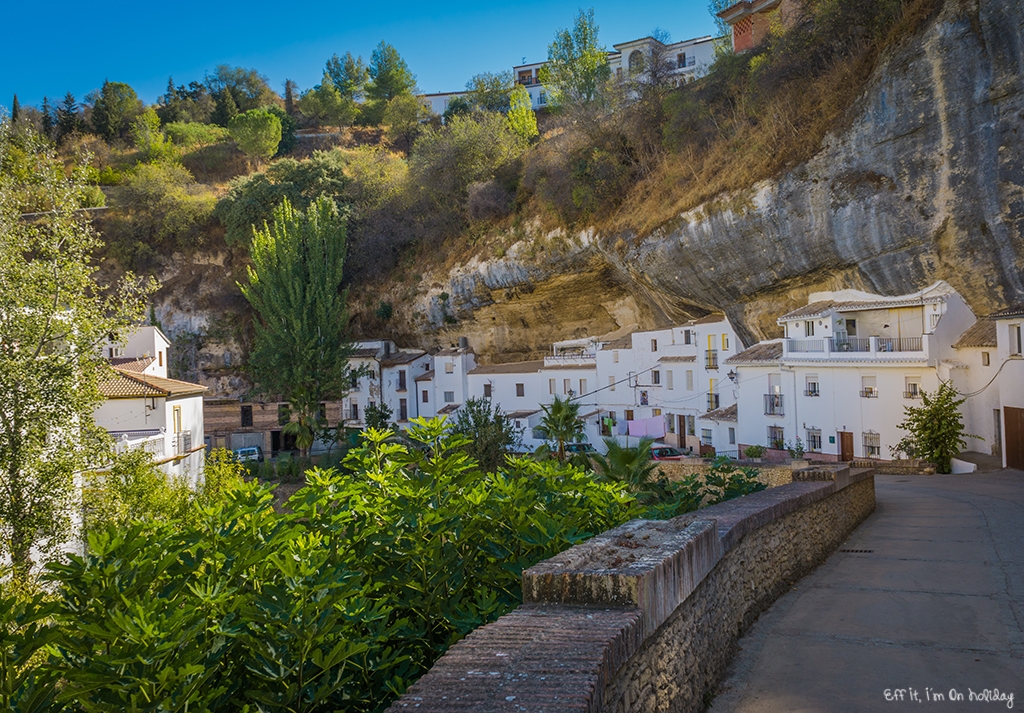 There aren't too many people who can say they literally live under a rock…. wait, I've made this joke two times already. "A little originality, Vlad" I hear you cry. What can I say, I'd lie if I said I didn't visit Setenil especially to see the houses built directly into the rock. This is also where I had an absolutely delicious jamón ibérico, even though that was not what I ordered 😂
2. Ronda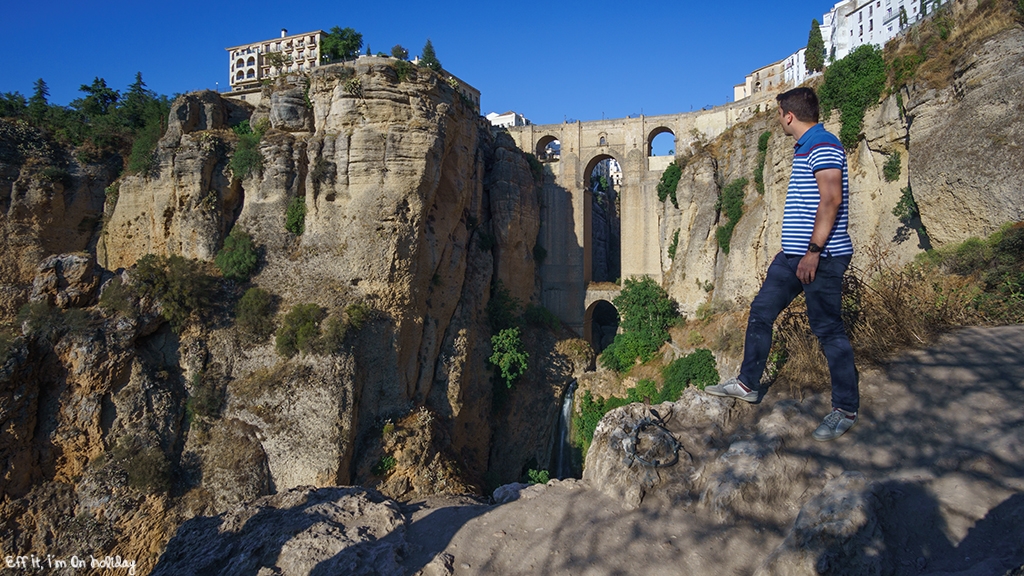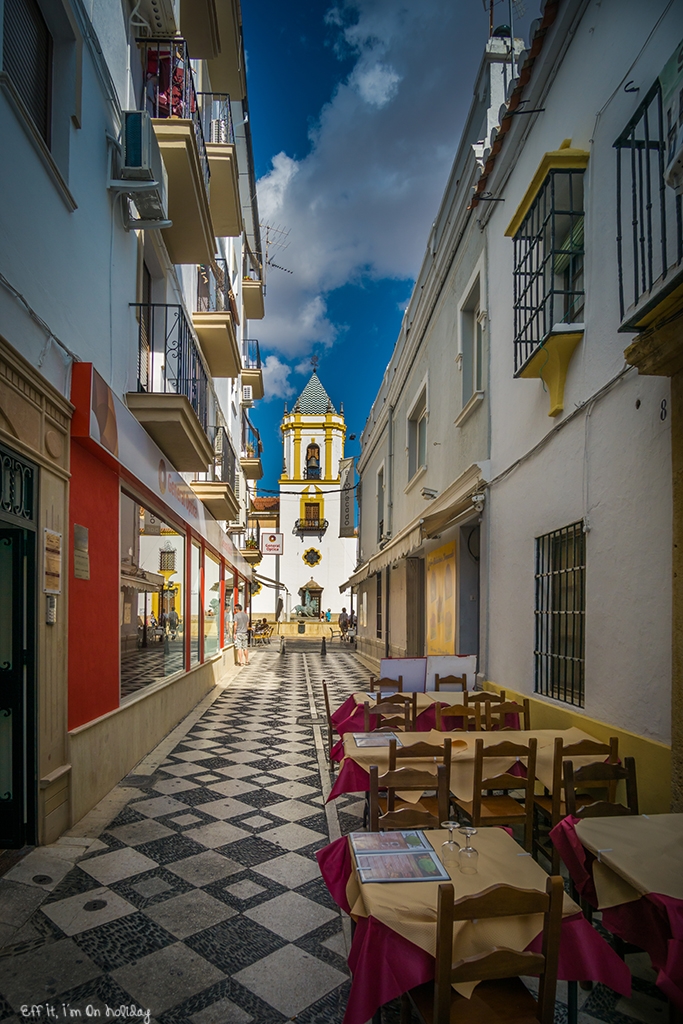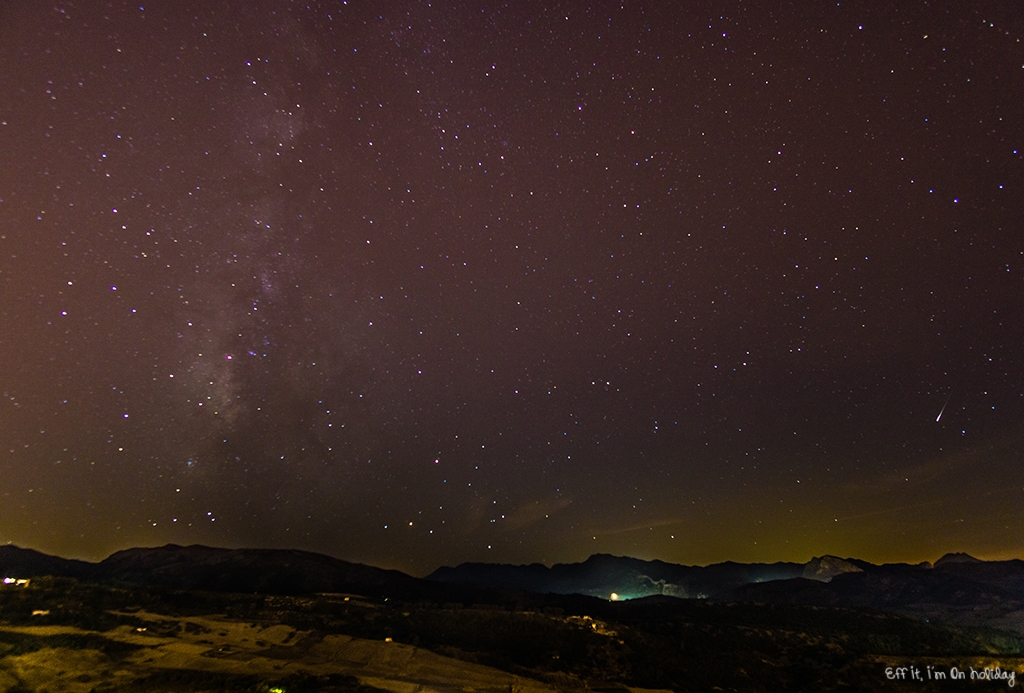 I have mixed feelings about Ronda, but that's entirely my fault – as I had high expectations for my birthday (which I spent there) but failed to remember to make reservations to that one restaurant everyone was raving about. Which only had a few tables. You can see where this is going. Head, meet desk. #travelfail Like I said though, totally not Ronda's fault, which is actually super charming, you can wander on its quiet streets, visit the oldest bullring in Spain and marvel at the impressive Puente Nuevo.
Even though I had expectations about the photos I wanted to take as well, this is where I was able to try my first astrophotography shot. I know it's not perfect, but I just love it 😀
3. Marbella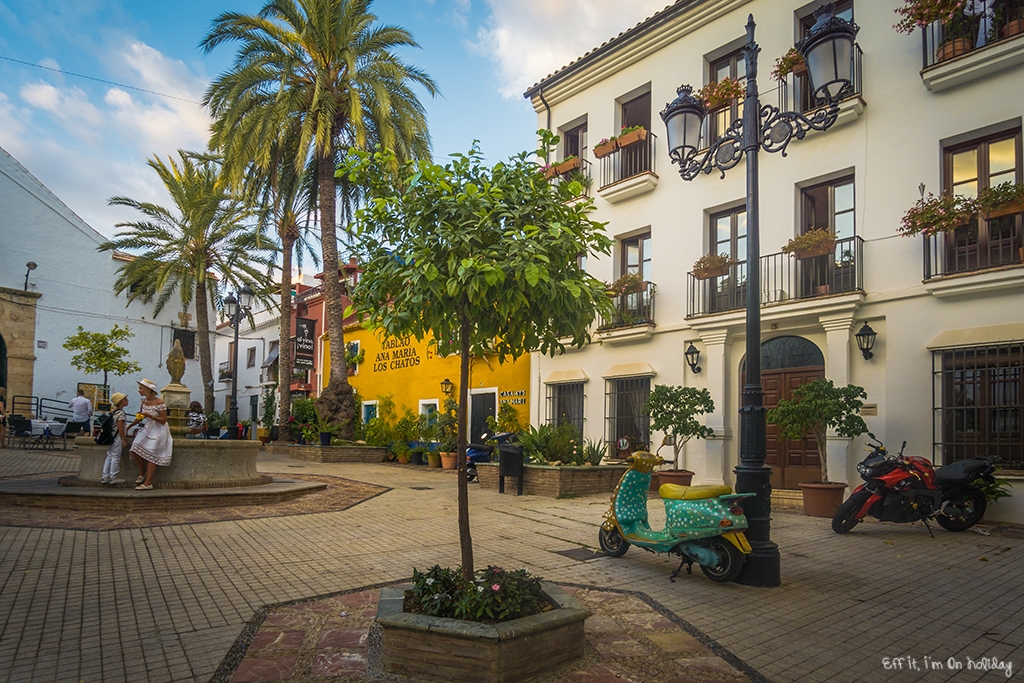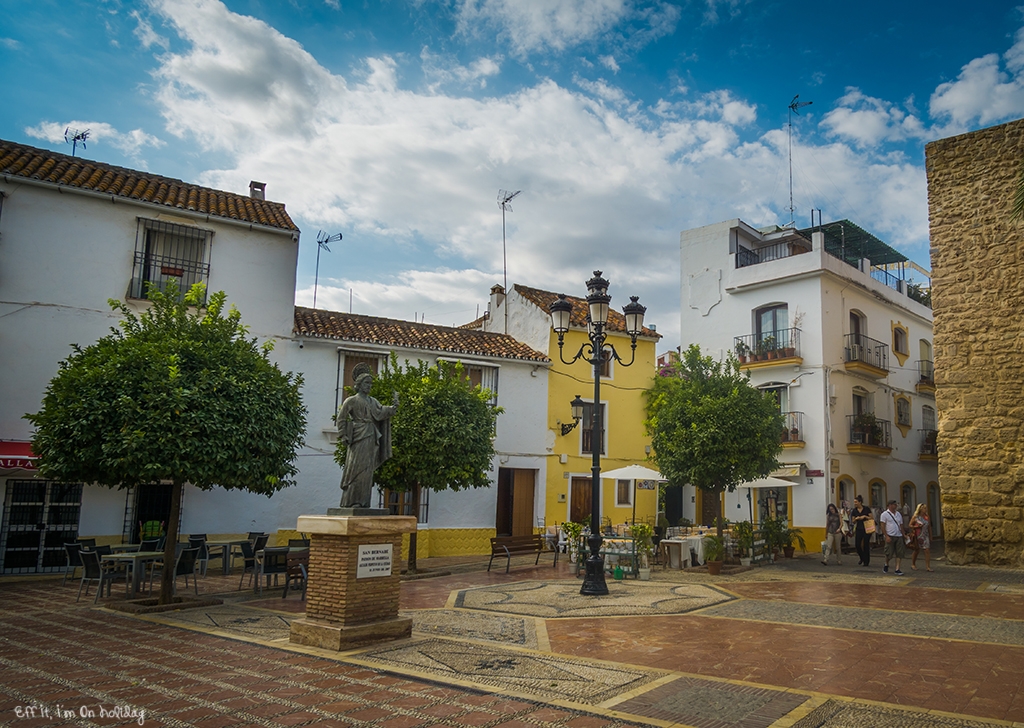 Marbella doesn't usually make it on lists with small towns in Andalusia you must visit, as it is more often associated with beach or party holidays, but I've only spent a few hours in its Old Town and it was enough for me to fall in love with it. If you're a foodie, you'll love it there, since every street has many restaurants with delicious food. Just don't tell people you ate baby octopus or they'll look at you like you're a monster. 👀🙈
4. Mijas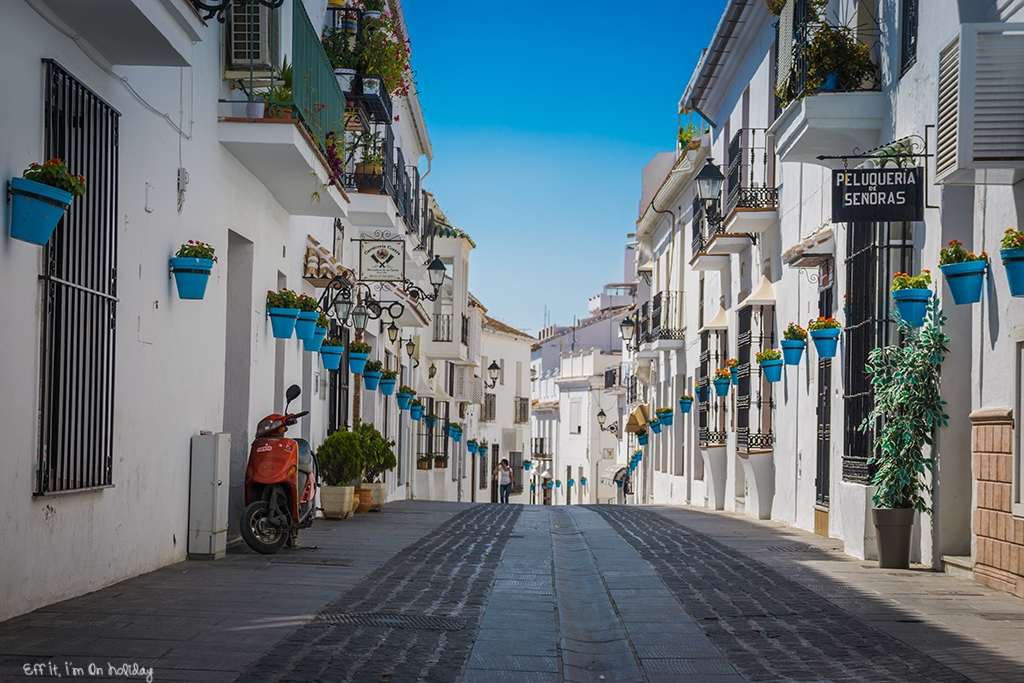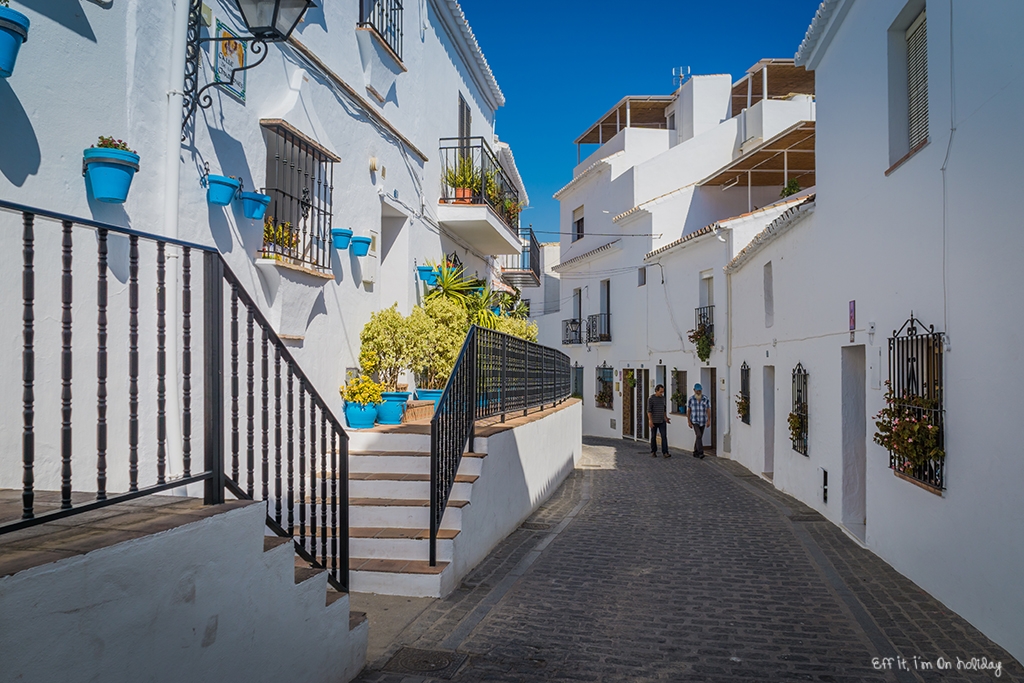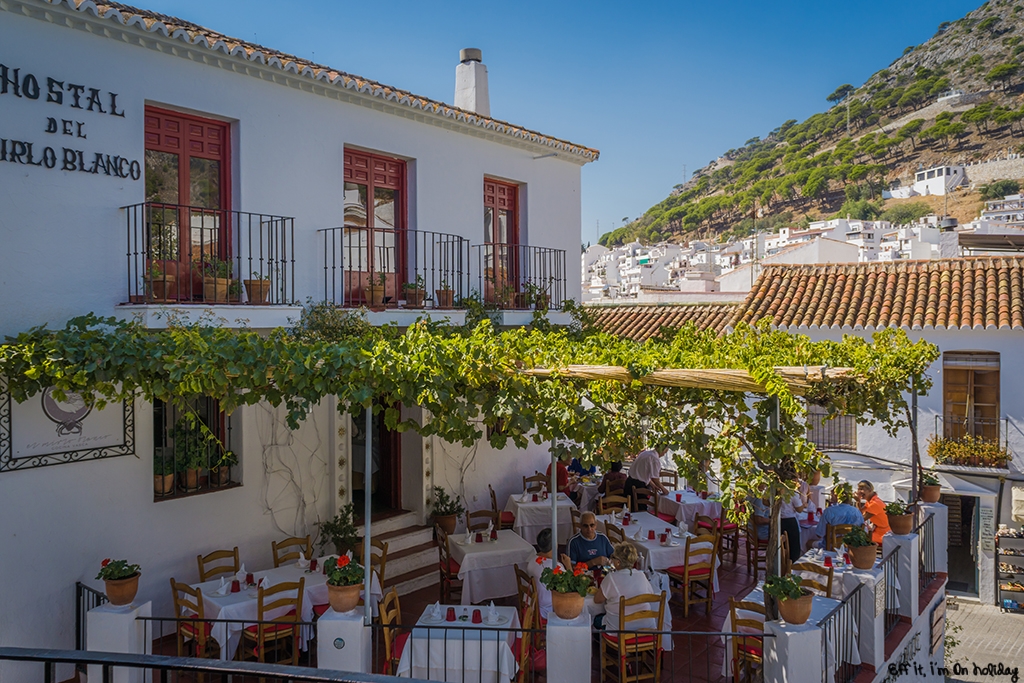 Mijas has got to be the prettiest small town I've ever visited. Sadly, it was our last stop before heading to the airport, I would have definitely liked to spend more time wandering on its quiet streets. Next time I'm in Andalusia, I want to stay at least one night, as you all know how much I love night photos 😉 . I hadn't had much luck with restaurants on this trip, but the one we chose in Mijas was incredibly good. It's called Blue Coffee Bike and it's located in Plaza de la Constitucion. They don't have too many dishes but you can be sure that the ones they make are the licking-your-fingers-asking-for-more kind of delicious! 😉 Their sangria is exactly what you'll need on a hot day and, I don't usually say this, but their hipster-ish bathroom was kind of cool!
5. Juzcar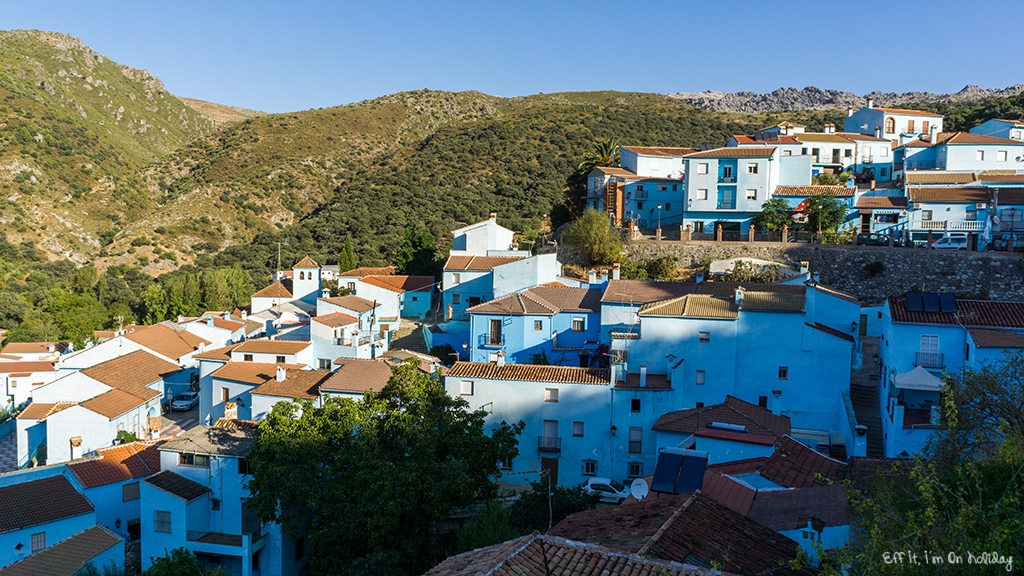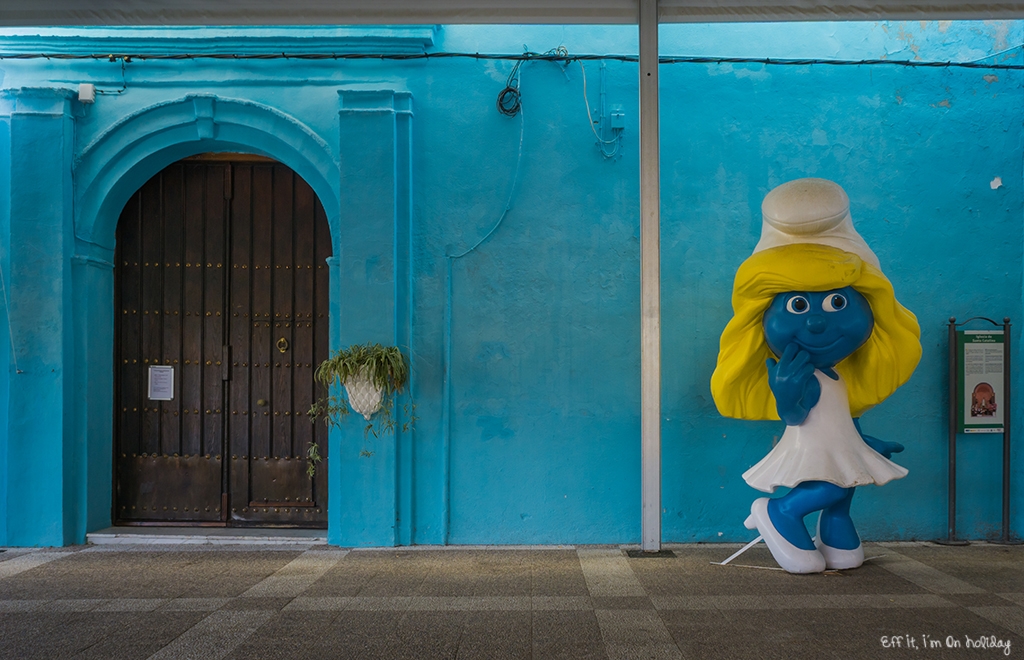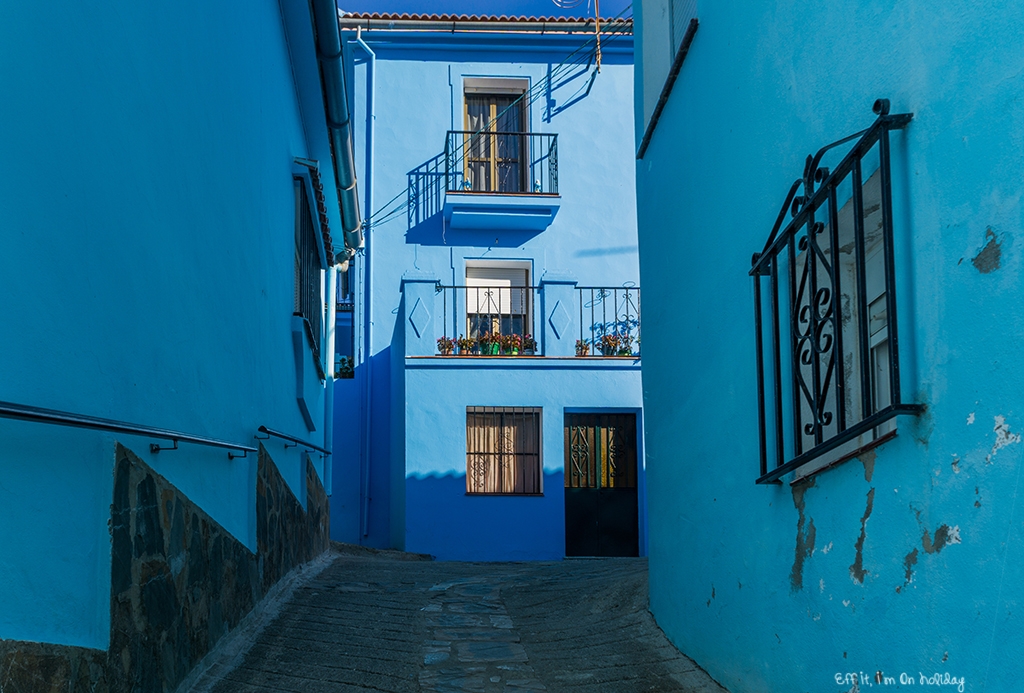 What, were you expecting all towns to be white? To be fair, Juzcar used to be white too…. until the Smurfening. In 2011, Sony paid for every building in town to be painted blue, to celebrate the release of their Smurfs movie. Why Juzcar, I have no idea. Afterwards, the people voted for the buildings to remain blue, as they received an insane number of visitors (from 300 per year to 80000 in six months). Guess there are more Smurfs fans than I knew, huh? Some houses even have some funny Smurfs paintings and I've also spotted Smurfette and Papa Smurf in town (or as they call them in Spanish, Pitufresa and Papa Pitufo).
There are a lot more picturesque and charming small towns in Andalusia and each one has something special, something that will definitely make you want to rent a car and go see them all. My question is….which one are you going to visit first? 😉