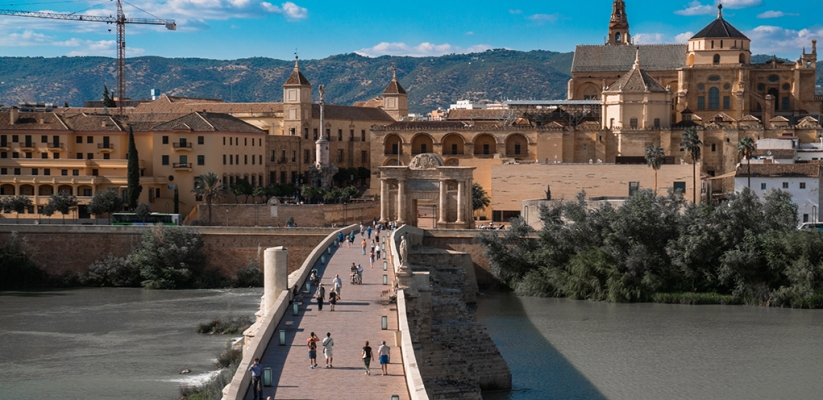 How I Spent A Day In Cordoba
"Are you sure you don't want to come with us?," my mom, who was visiting, asks me as I'm writing the post about the Scottish Highlands. They had booked a month earlier plane tickets to visit Andalusia, but I said I wouldn't go because I thought I couldn't get any days off work. "But we will visit Cordoba and its mosque," mom added.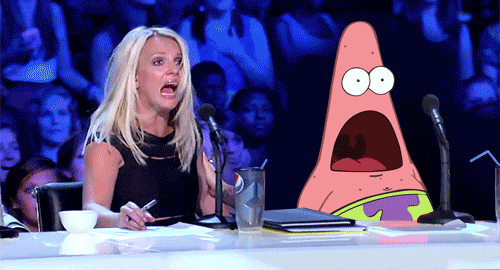 No more had to be said. Two days and one Wizz Air promotion later, I was going to Spain for the fifth time. While the trip wasn't all what I imagined, one thing was for sure: Cordoba was every bit as beautiful (and hot!) as I was expecting.
After the smoothest car rental ever (from Goldcar, fyi), we arrived pretty early in Cordoba, but not early enough to enter its famous Mosque–Cathedral for free. For those of you who don't know about it, let me tell you its history in a nutshell. Originally a small temple, when the Muslims conquered Spain, it was divided into two parts, one for Muslims and one for Christians…..until it was demolished to build a grand mosque. But when Cordoba returned to Christianity centuries later, instead of demolishing it, they simply built a Renaissance nave inside it. If you want to find out more about it, you can read all about its construction and building phases on the official site.
I could write all about how gorgeous it is, but I'd rather do what I do best and show you some of the photos I took there. I honestly could not stop photographing!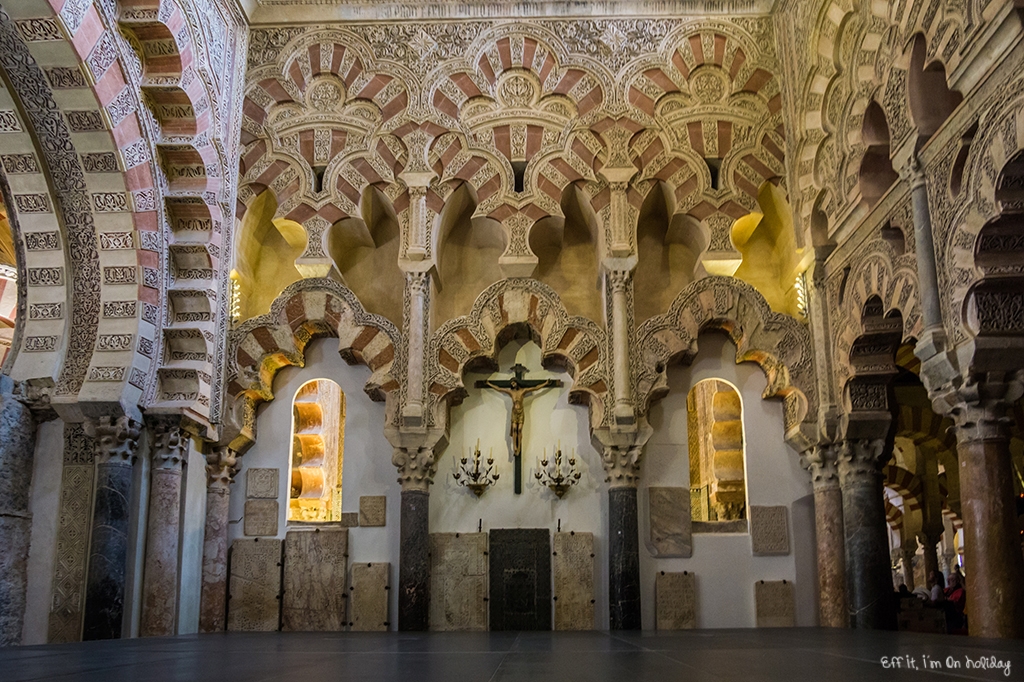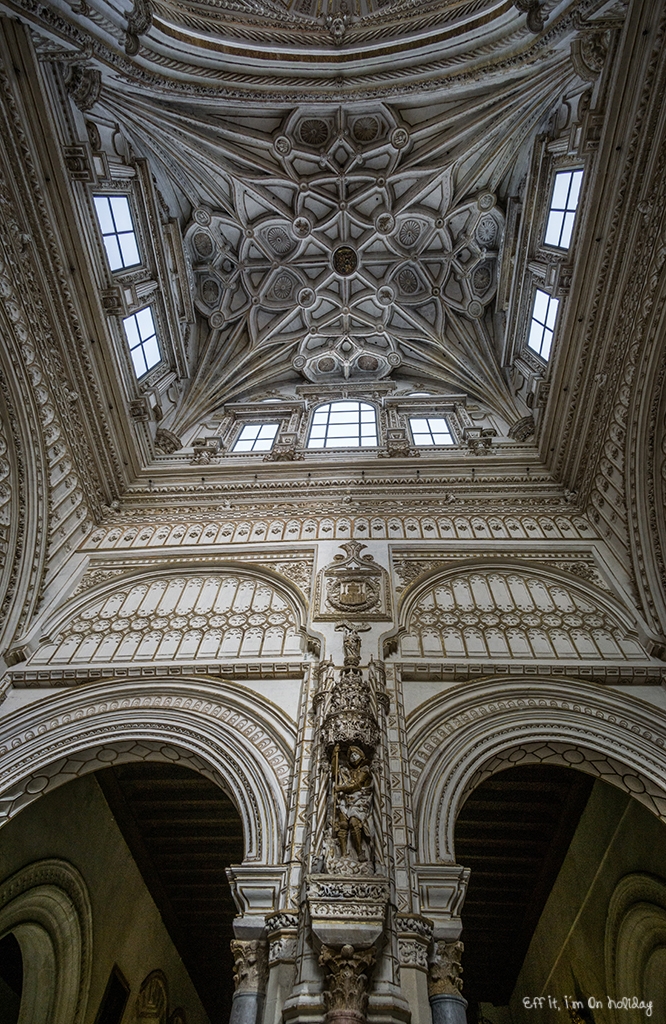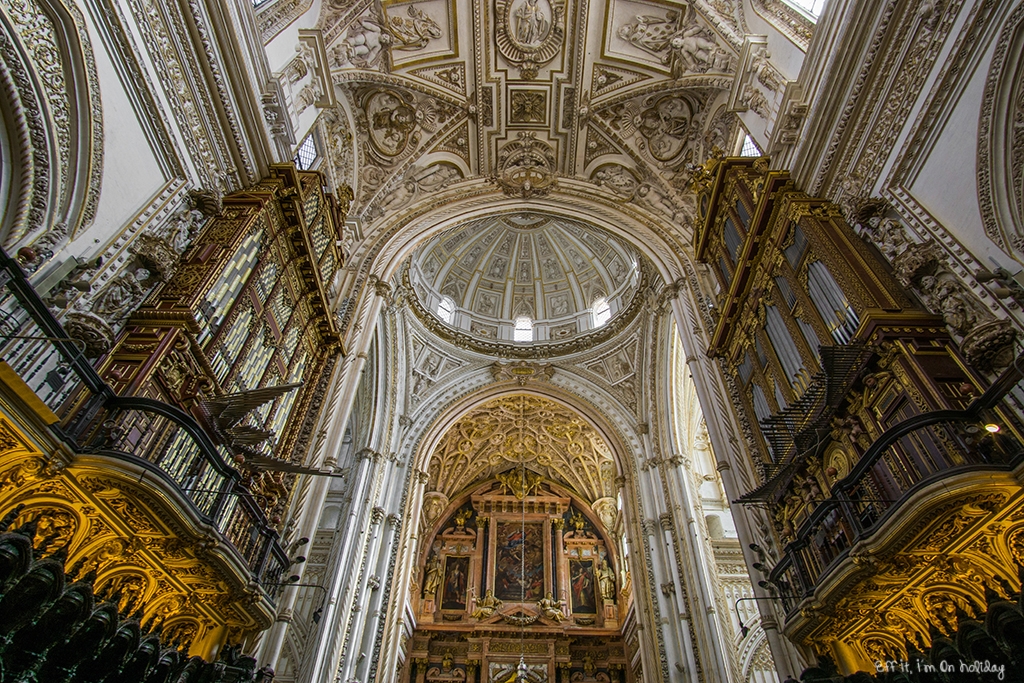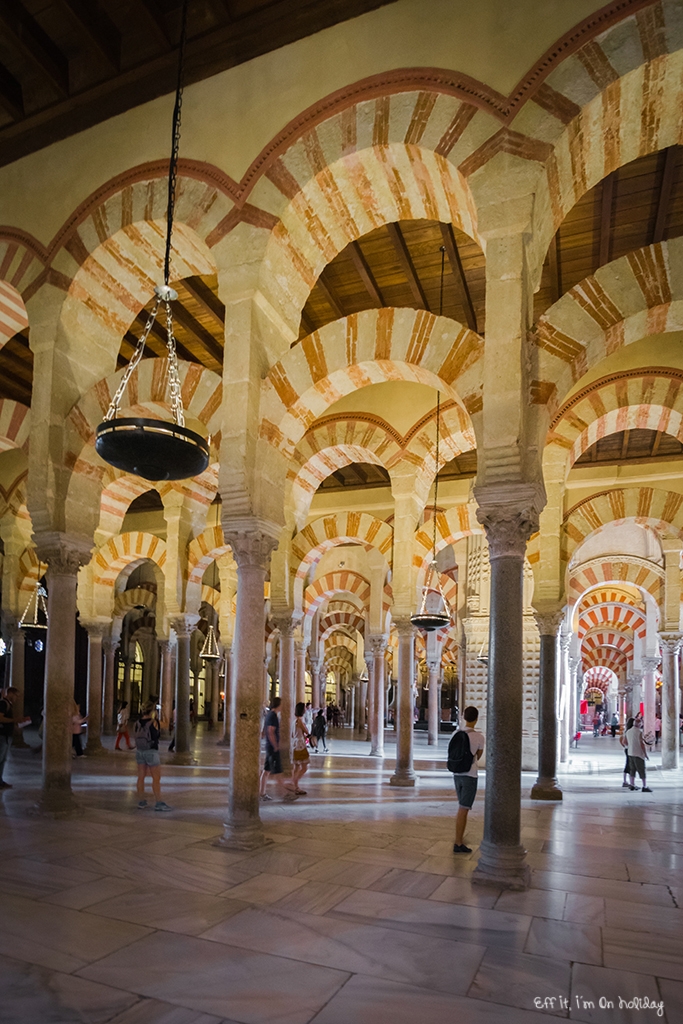 After we decided to leave….I stopped to take a bunch of other photos. But after that, I went to get tickets for the tower. Since they have scheduled tours, we had an hour to kill so we checked out the many shops around the cathedral. If you like leather, then you will definitely love going from shop to shop. 😉
I'm not sure why they have a "tour guide" to climb a tower, especially since he doesn't explain anything, just tells you when it's time to climb another level. The view isn't the best, but you can marvel at how big the cathedral is.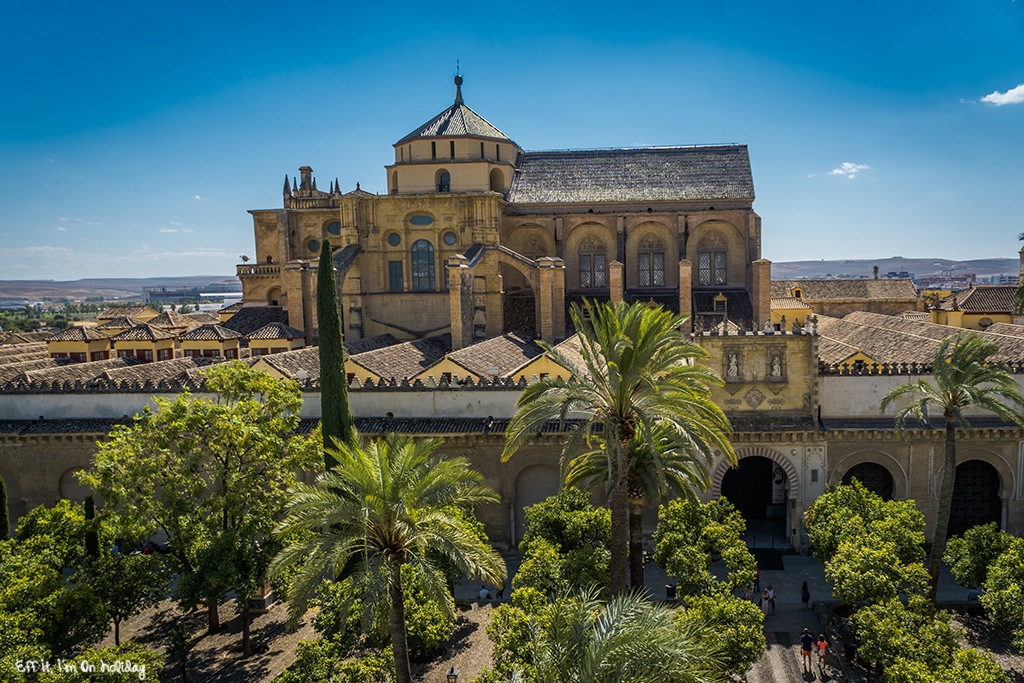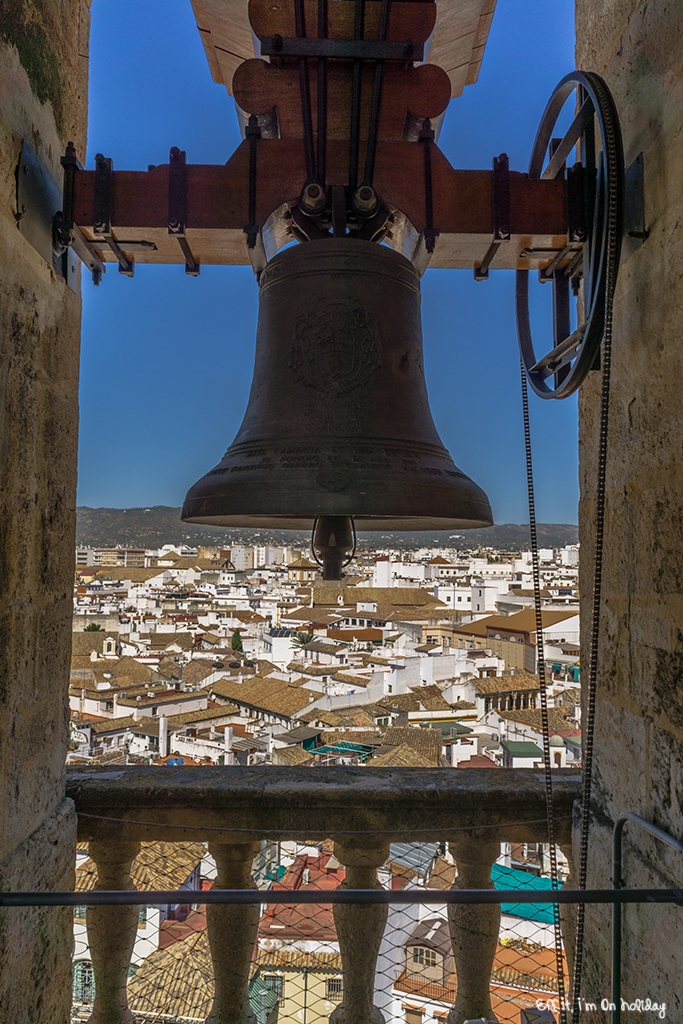 Without a further plan, we wandered on Cordoba's charming streets, seeing Calle de las Flores, with the delightful blue flower posts on white walls. That is, until hunger kicked in and we picked a random restaurant because it looked pretty….and the waitress was Romanian. But the food was delicious, probably the best I've eaten the whole trip. So if you visit Cordoba, you should stop by El Patio Andaluz, for authentic Andalusian cuisine and try dishes like salmorejo (cold and refreshing tomato soup), rabo del toro (bull's tail stew) or flamenquin (pork roll). They may sound or look strange, but I promise, they're all very good!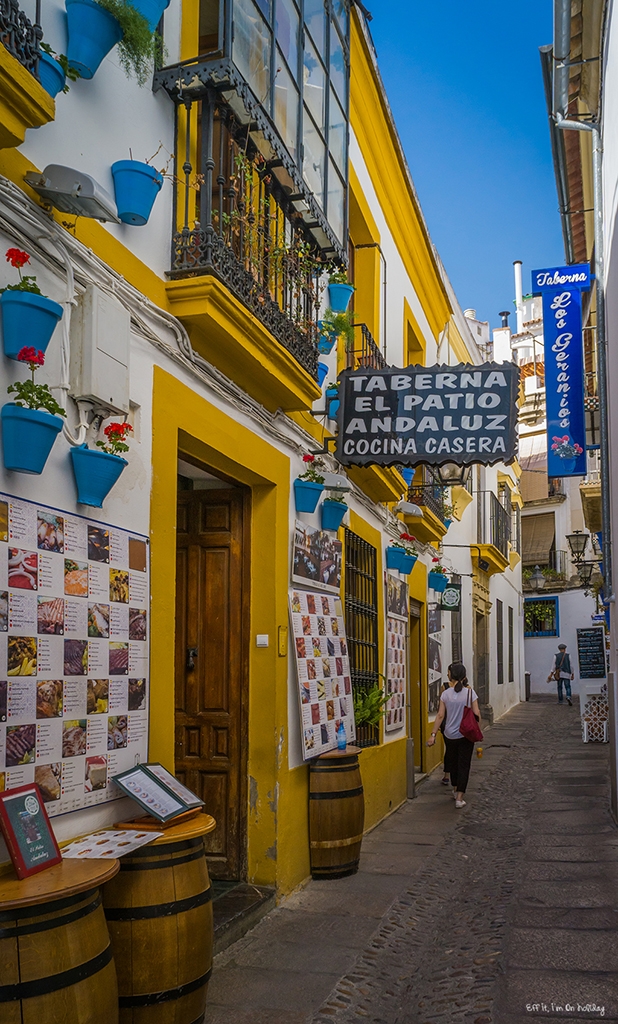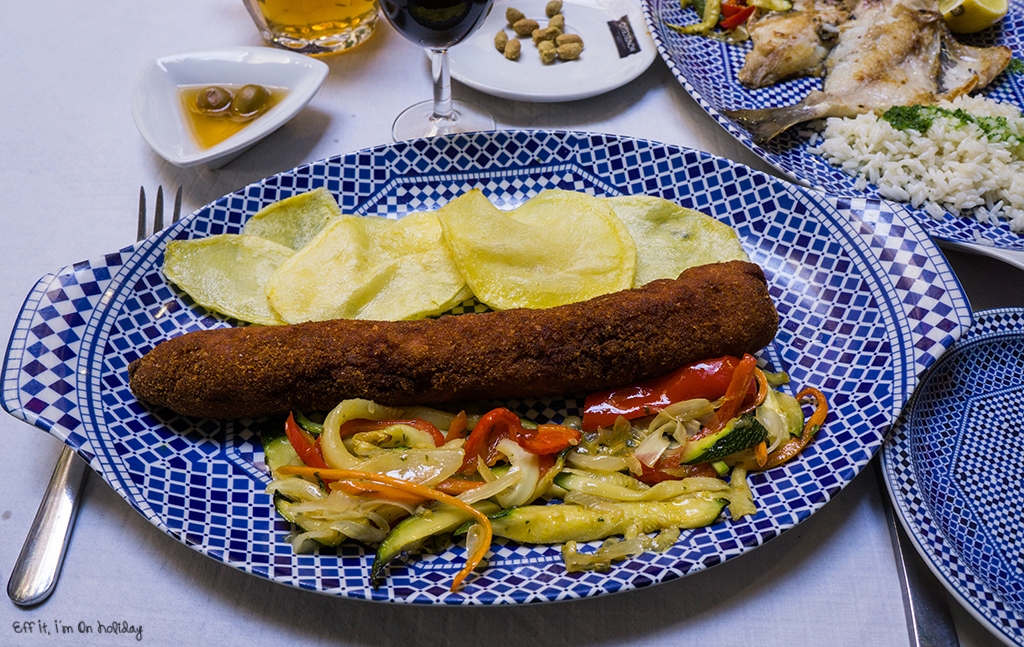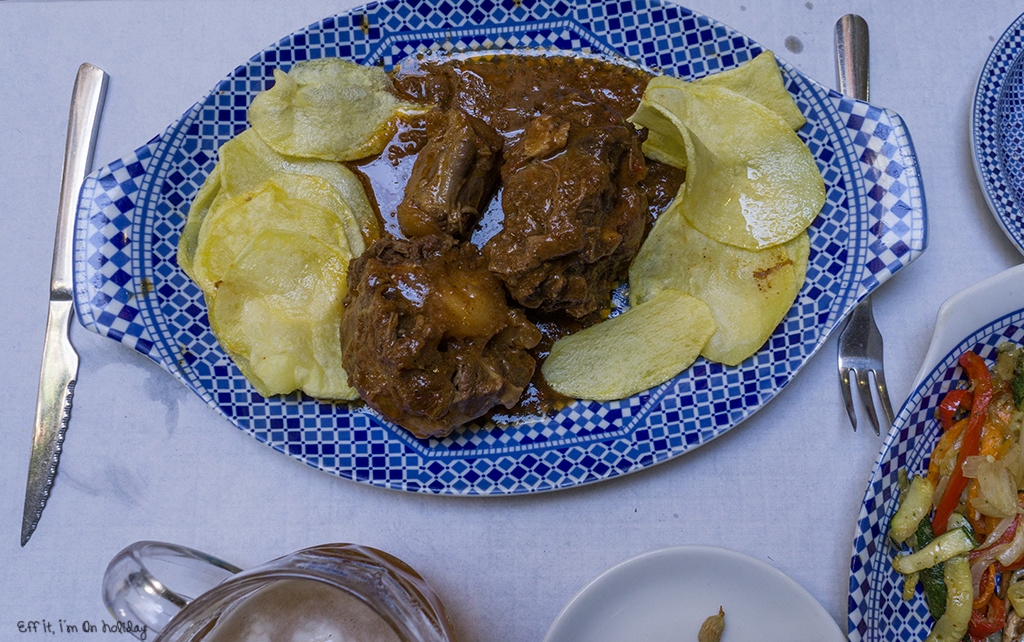 Bellies full, we resumed our wandering on its streets – probably the best thing to do in Cordoba. After seeing the Mosque, of course. We passed Plaza de la Corredera, where we stopped for a coffee, and the absolutely charming Plaza del Potro, while heading towards the Roman Bridge. In all honesty, every street of Cordoba is beautiful and I'm sorry I hadn't stayed longer, I would have loved to take some night time photos as well. Next time for sure!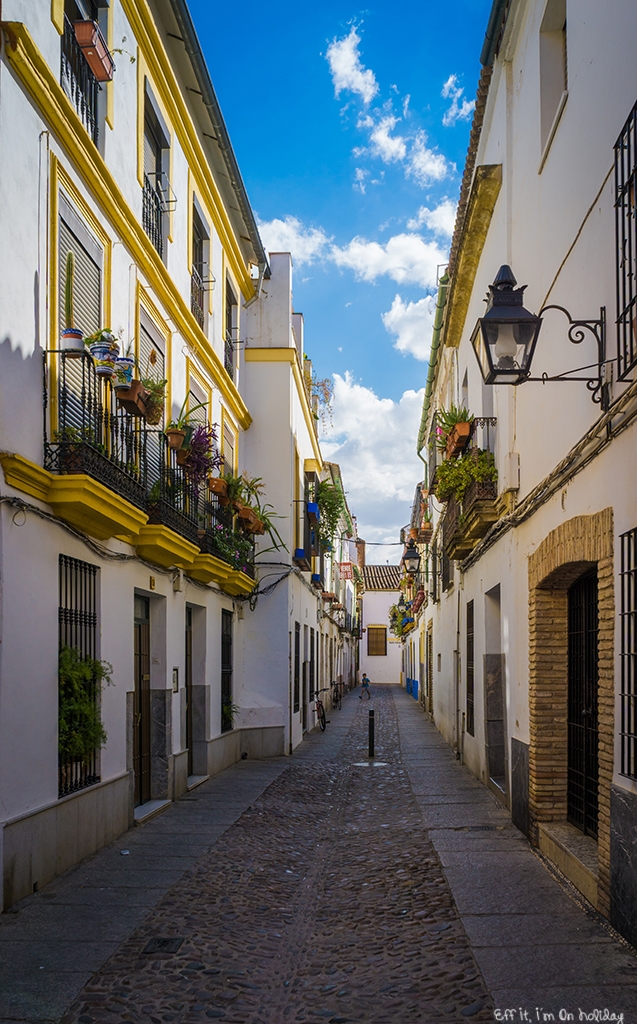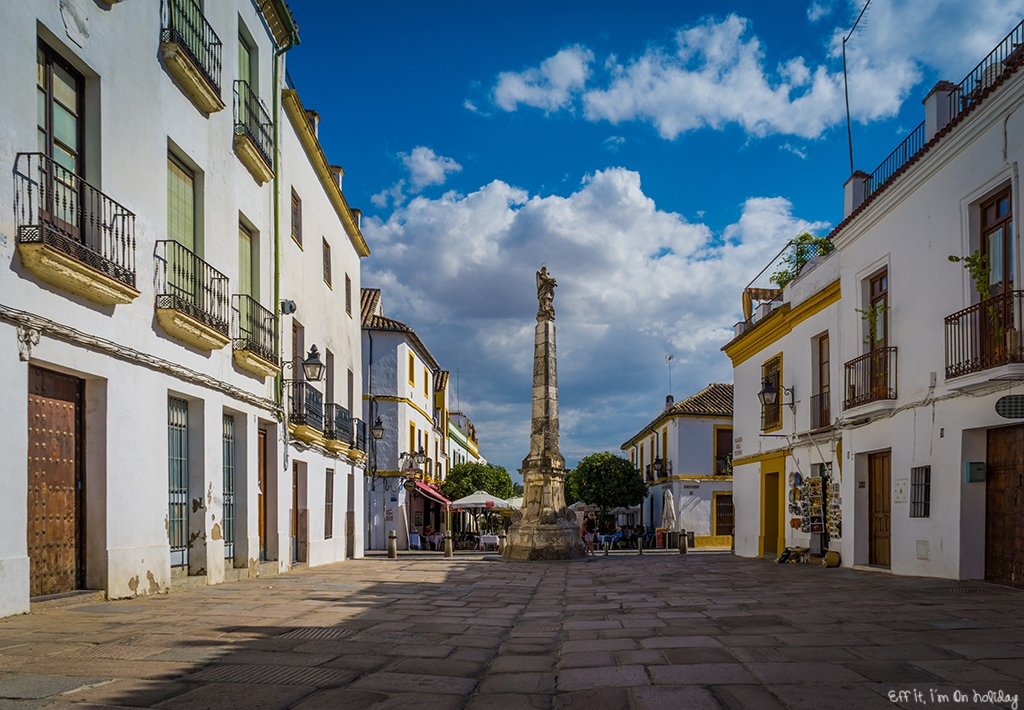 At one end of the Roman Bridge stands the Calahorra Tower, home to a fascinating museum, telling the story of a time when Jews, Christians and Muslims lived peacefully in the city. It also offers a fantastic view over the bridge and the cathedral, probably the best in the city.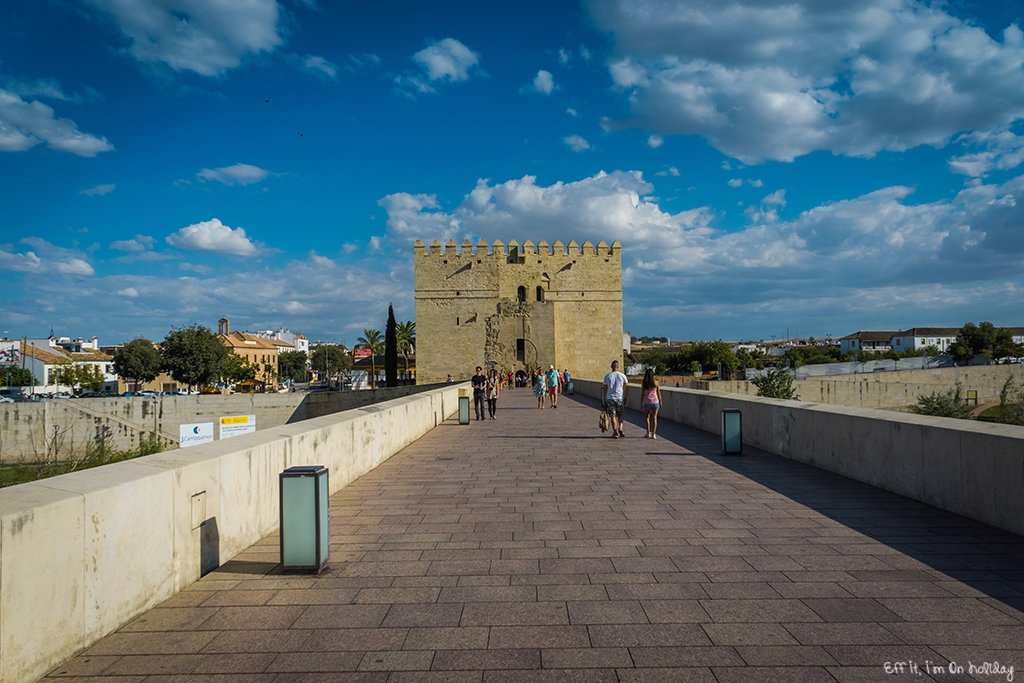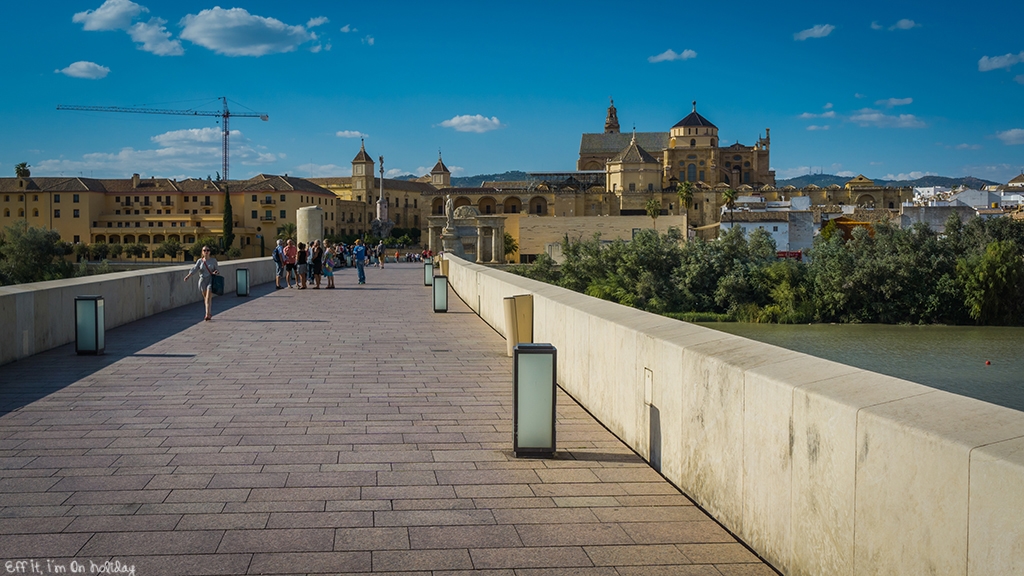 After crossing the Roman Bridge and taking some photos of the only Game of Thrones filming location in Cordoba (to be fair, most of it was CGI though), it was time to go, sadly. But not before having a photo session with Tyrion Lannister, who was my companion that day. You should see the outtakes, from the top of the Calahorra Tower, where I was afraid he would learn how to fly. 😂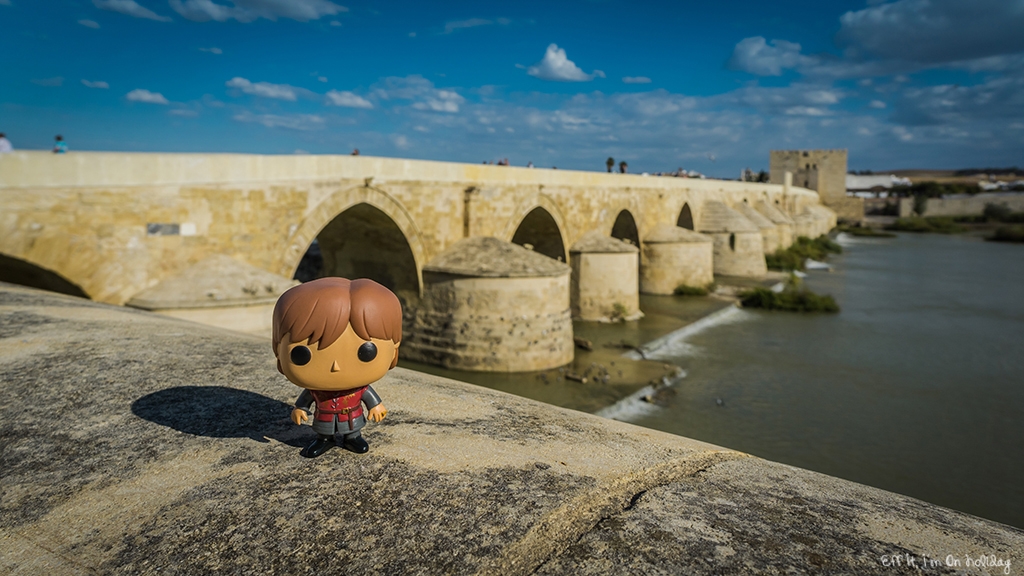 I know I'll return to Cordoba, if only for the same reason I want to return to Seville: to take some night photos. 😆
Have you ever been to Cordoba?