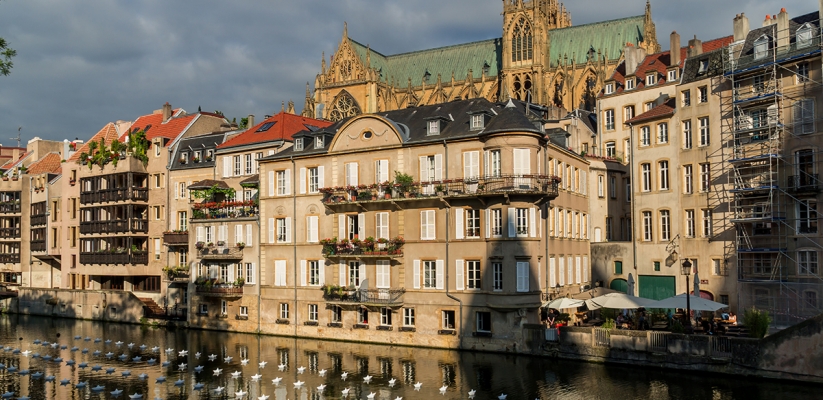 Should You Visit The Adorable Metz? Oui!
I've recently spent some time in The Netherlands, Belgium and Luxembourg (aka Benelux), but I never imagined that after visiting my beloved Amsterdam or pretty Bruges, the first post I write from this trip will be about the tiny city of Metz, France. Hold on, hold on, I hear you ask, when did France come into the mix? Well you see, I really really wanted to visit Luxembourg, but the accommodation and parking prices were ridiculous, so I looked on the map for a cheaper city nearby – enter Metz.
I admit, I hadn't heard of Metz before, this small French town, close to the Luxembourg border and almost as big as my district back home. But I fell in love with it. Metz the second city in France I visit (after Paris) and it made me want to explore the country beyond Paris and the big cities. I've always wanted to visit smaller French towns, but after my last visit to Paris, this took a step back. I can see this changing in 2019.
But let's go back and let me show you why you should clear your schedule, swipe right, and head to Metz as soon as possible.
Marvel at the gorgeous Metz Cathedral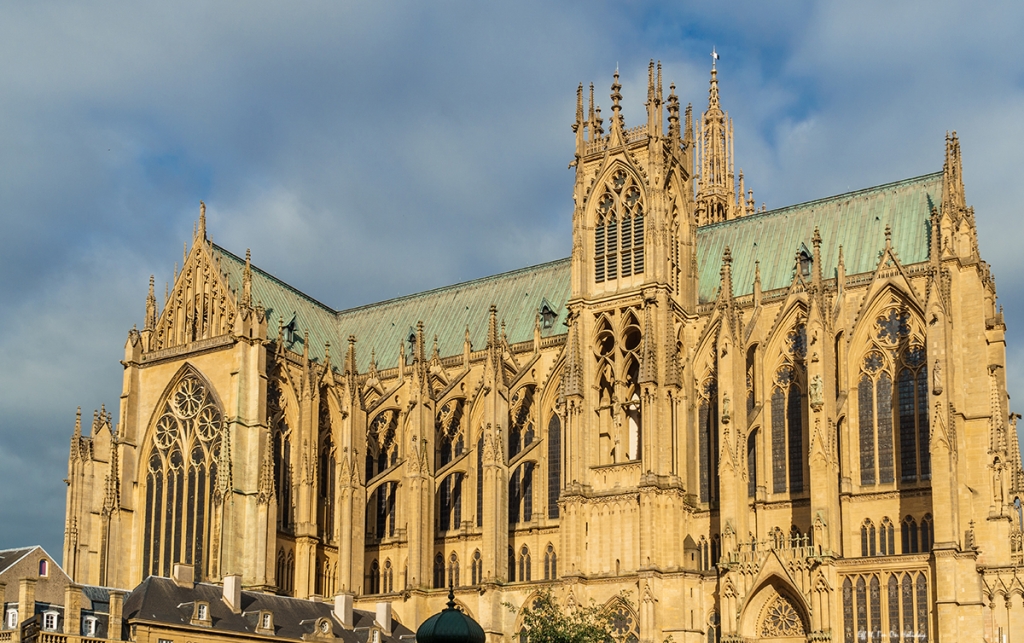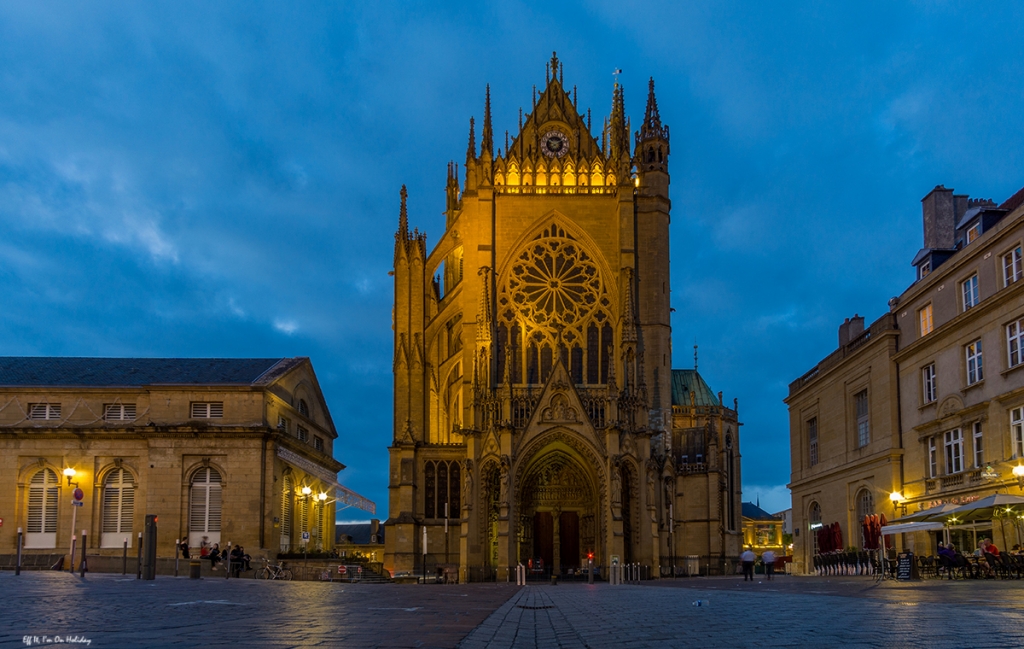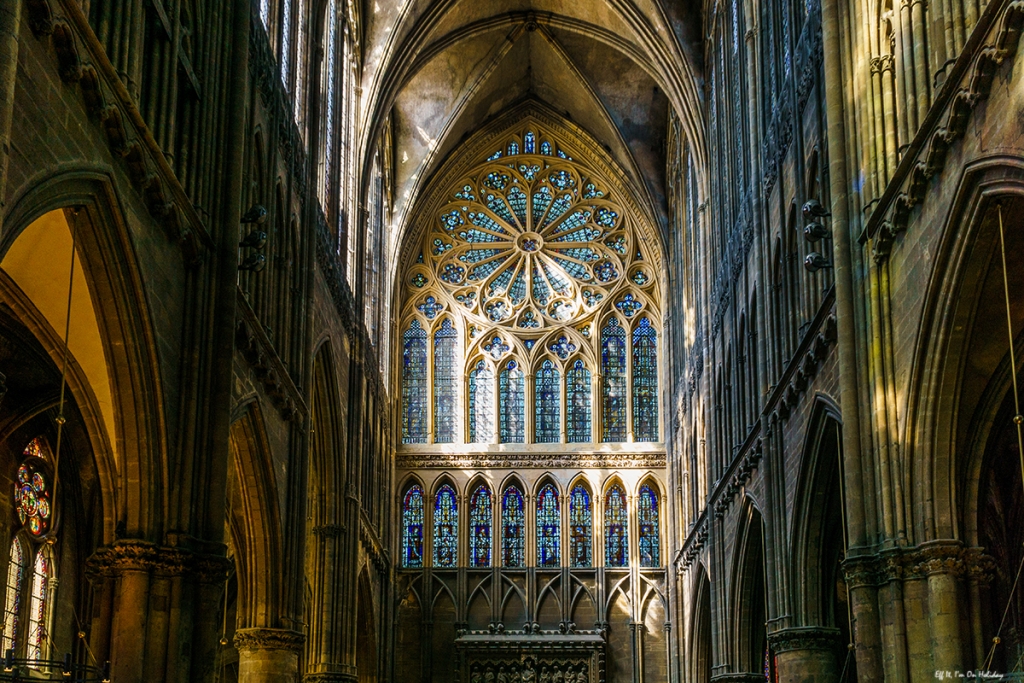 The Saint Étienne de Metz cathedral of Metz is definitely a symbol of the city. As all Gothic cathedrals, it has such a gorgeous facade, that from the first time you catch a glimpse, it will take your breath away. To me, it felt more spectacular than the Notre Dame in Paris. Inside, it's equally impressive, with never ending columns, one of the highest naves in the world and beautiful stained glass, the light creating an explosion of colour.
Stroll along the Moselle river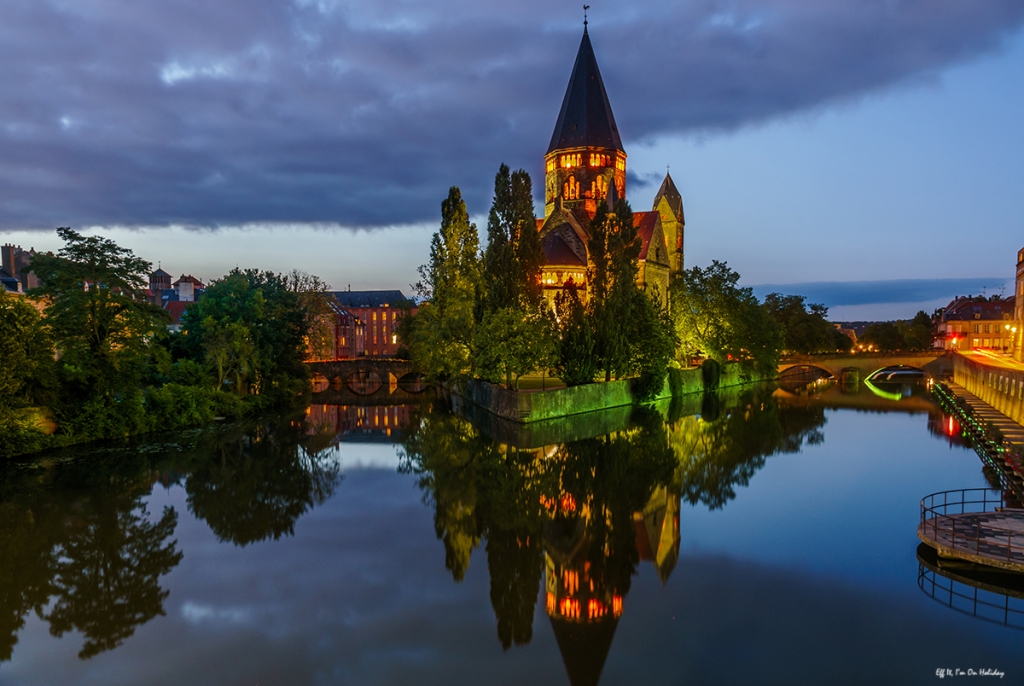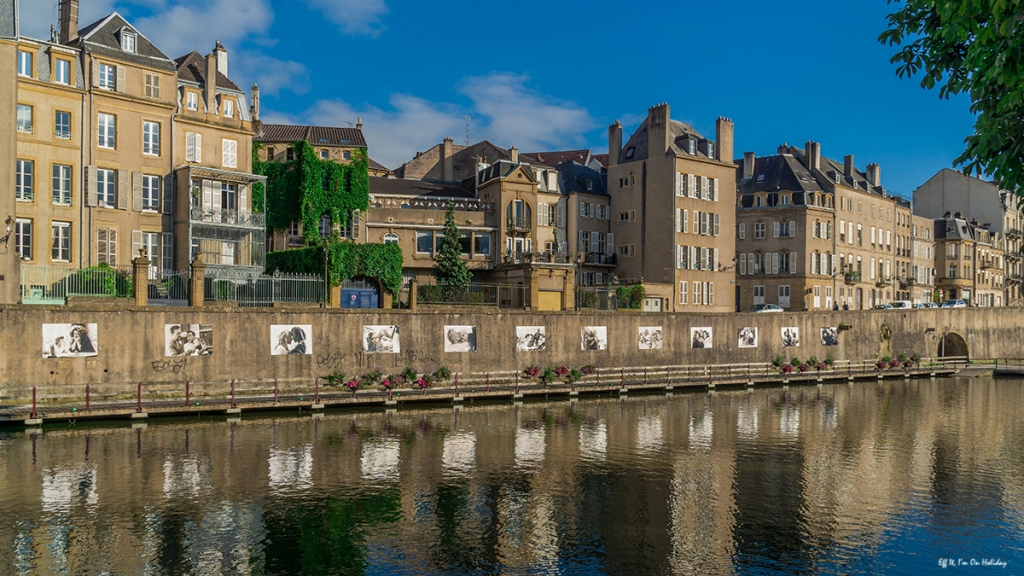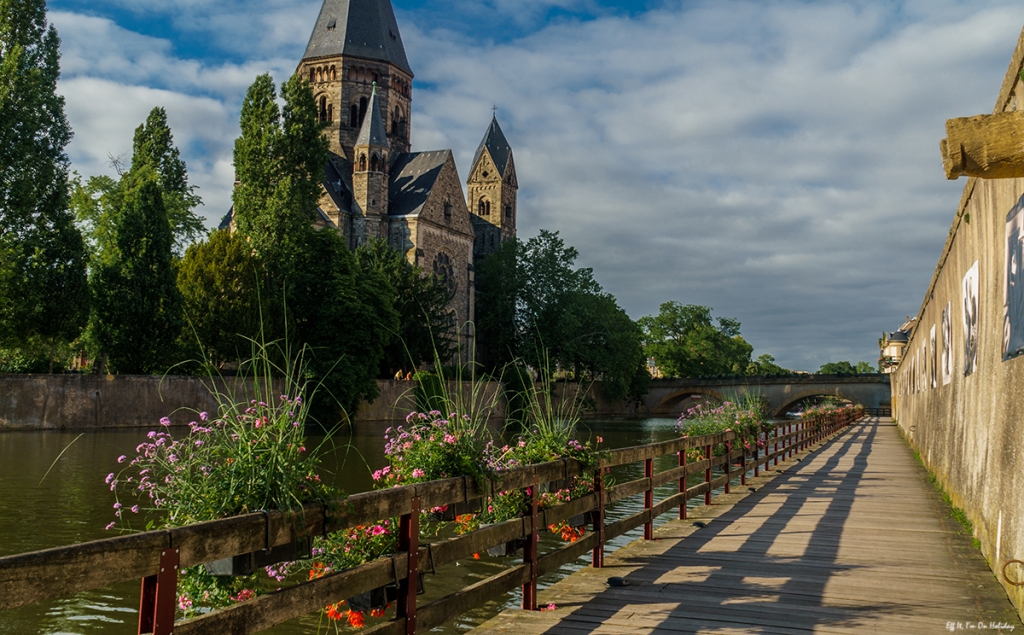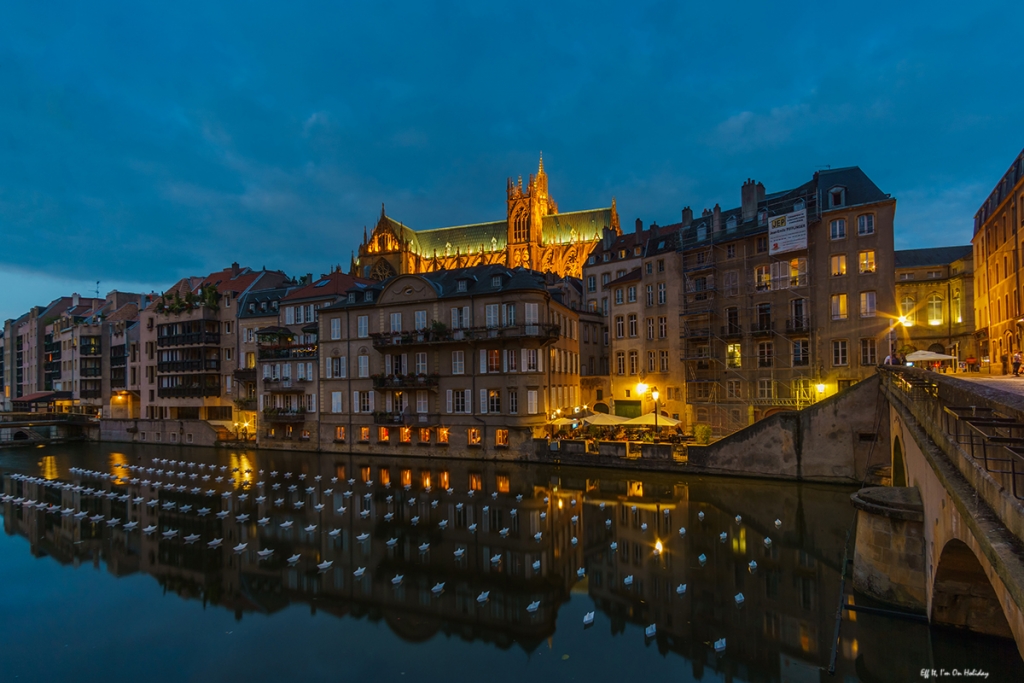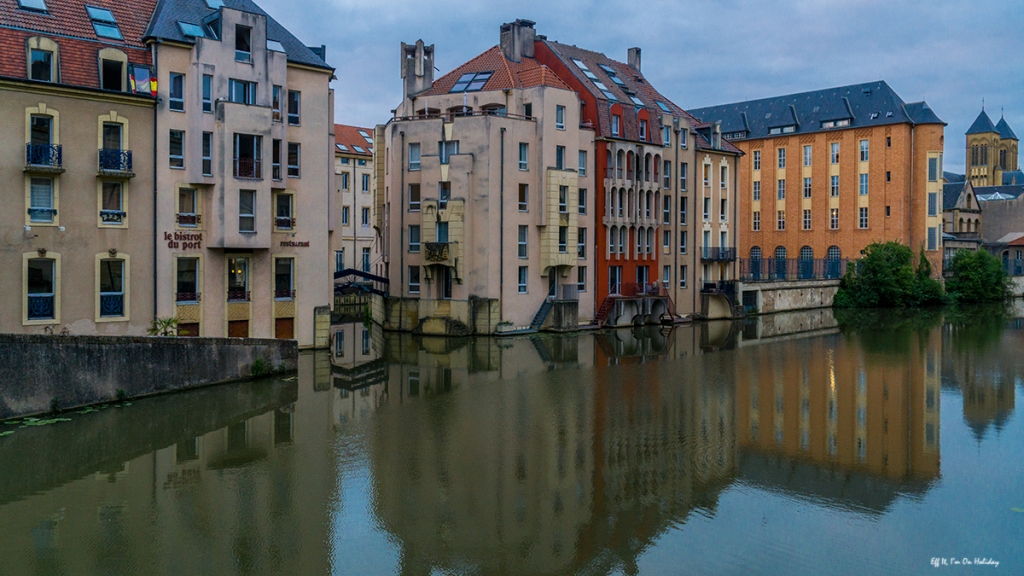 Paris has the Seine, Metz has the Moselle river. Although the walk along the river isn't that long, you can go down the stairs at Moyen Pont, to feed the swans, get a closer look at the iconic Temple Neuf or maybe join one of the many joggers (not me, you'll find me at a cafe nearby!). On its own, Temple Neuf is just like any other church. But its position on the Moselle river island and the fact that it's surrounded by a beautiful park called Jardin d'Amour (Garden of Love) made it the highlight of the visit for me.
Explore the charming and lively old town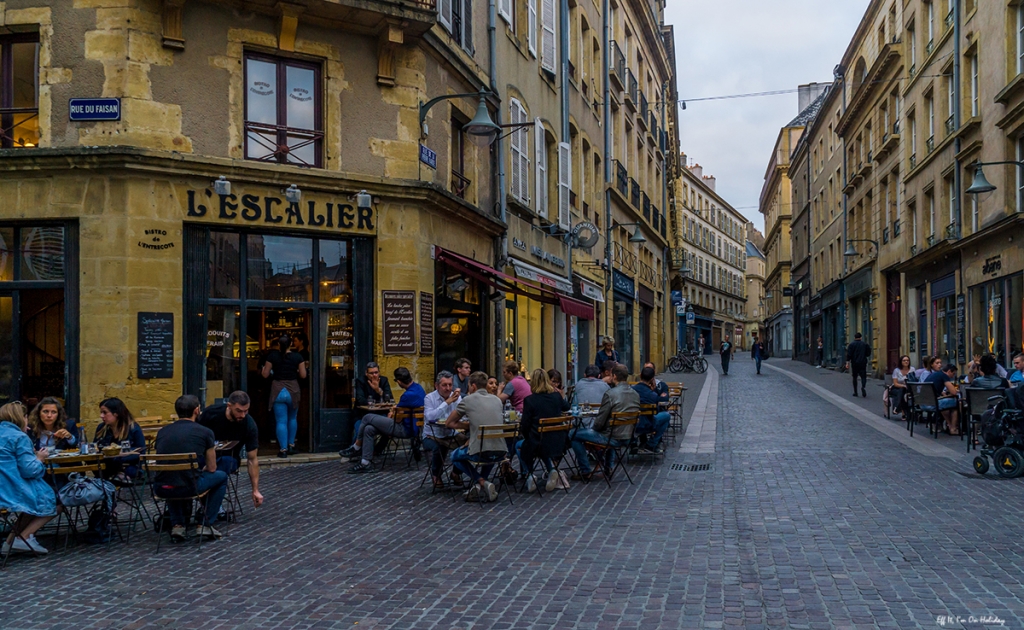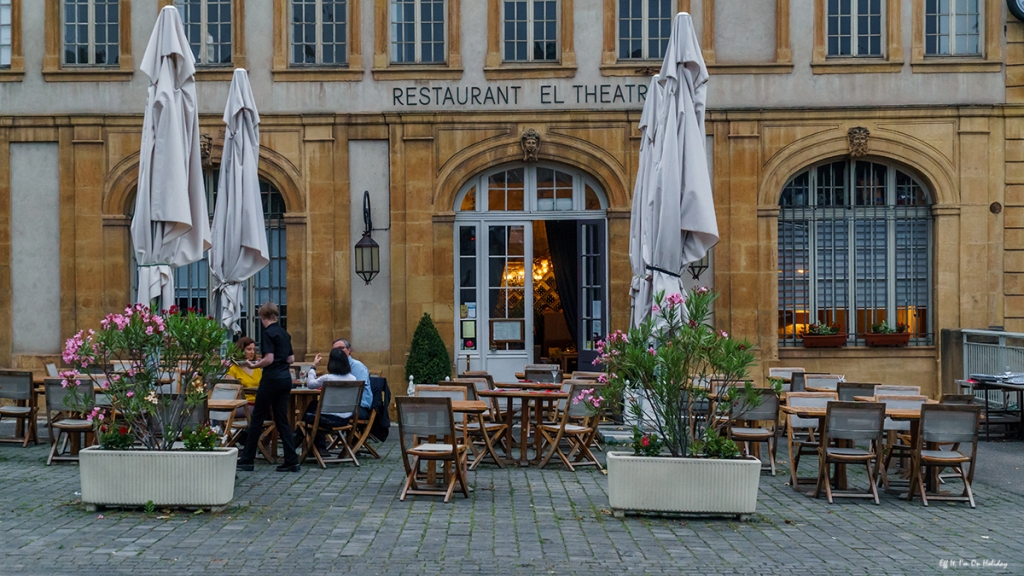 The old town of Metz is quite small and it won't take you long to wander on every street. But the fact that there is literally an inviting cafe or restaurant on every corner will surely delay you, as you'll let the smells make you stray from your path and take you inside. Everyone is talking about that Parisian feeling of sitting at a table outside, having a glass of wine, watching the world go by. I didn't get that on my two visits to Paris, since they involved a lot of sightseeing and not much of anything else. My travel style has definitely changed since then and maybe this is why I loved Metz so much. Even though it's a small town, I could have easily spent another day there without getting bored.
Indulge in all the delicious food
Last but not least, let's face it, facts are facts: French food is delicious! You can sit outside at a restaurant with its menu written with chalk on a blackboard and guarantee you'll have an exquisite meal. Also, you may have heard of the famous desert Paris-Brest, but here you can try a local version, Paris-Metz, made with a tricolor macaron, cream and fresh raspberries. Mmmm….. 😍 I lied when I said I'd go back for the city, this is the number one reason I want to go back, since there are only 50 places that sell it in all the Moselle region (such a place in Metz is Patisserie Jean, right next to the cathedral). 
Have you ever visited Metz? If not, what are you waiting for?