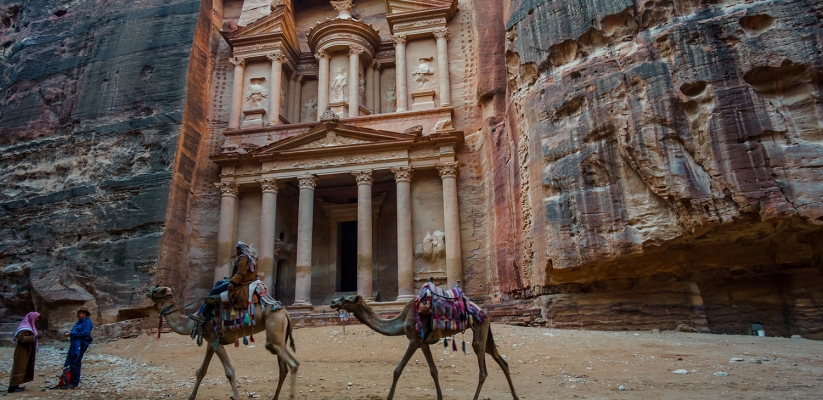 An Unforgettable Trip To Jordan
As I'm writing this, I'm sitting on a plane taking me home from what was seriously one of the best trips I've ever had. I've always wanted to visit Jordan (I mean, who doesn't want to see Petra – one of the New Seven Wonders Of The World) so naturally, I've had high expectations. But Jordan exceeded all of them, every day was perfect and completely different from the previous one. From walking 40.000 steps at Petra to discovering the underwater world at the Red Sea. From feeling the desert sand between my toes to floating in the Dead Sea, Jordan had a little bit of everything.
More in depth posts are coming but for now, let me show you some of the places I visited in Jordan, in chronological order.
Amman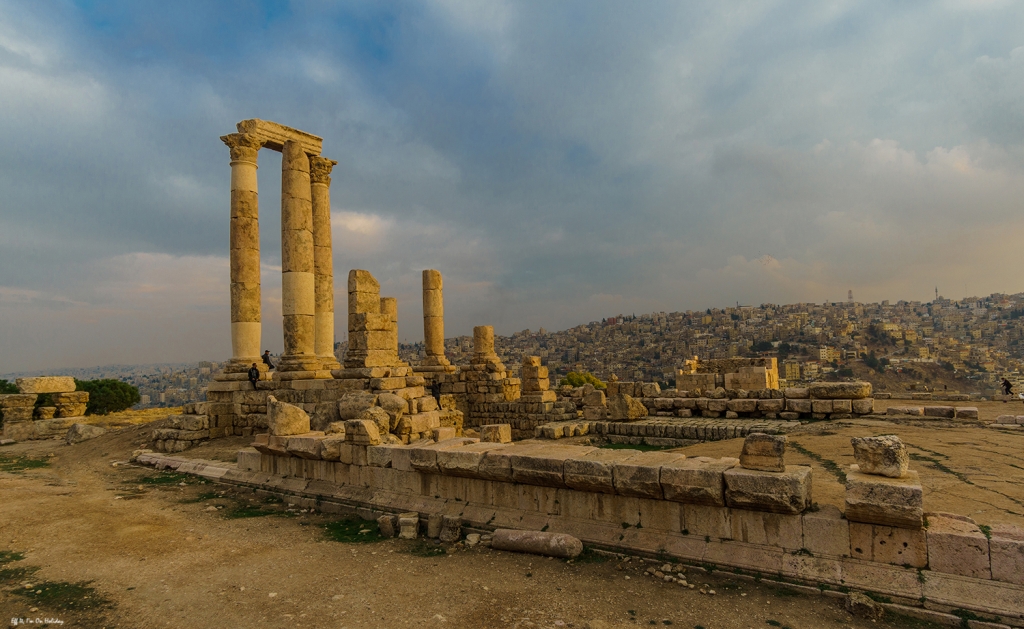 We've only had a few hours in Amman, enough to visit its beautiful Citadel and get our first taste of Jordanian food. Not only is the Citadel super interesting, but it also offers great views over the city. I didn't stay in Amman long enough to get a real feel of the city, but what I have seen – a hectic crowded city (full of stairs!) – wasn't my cup of tea.
Madaba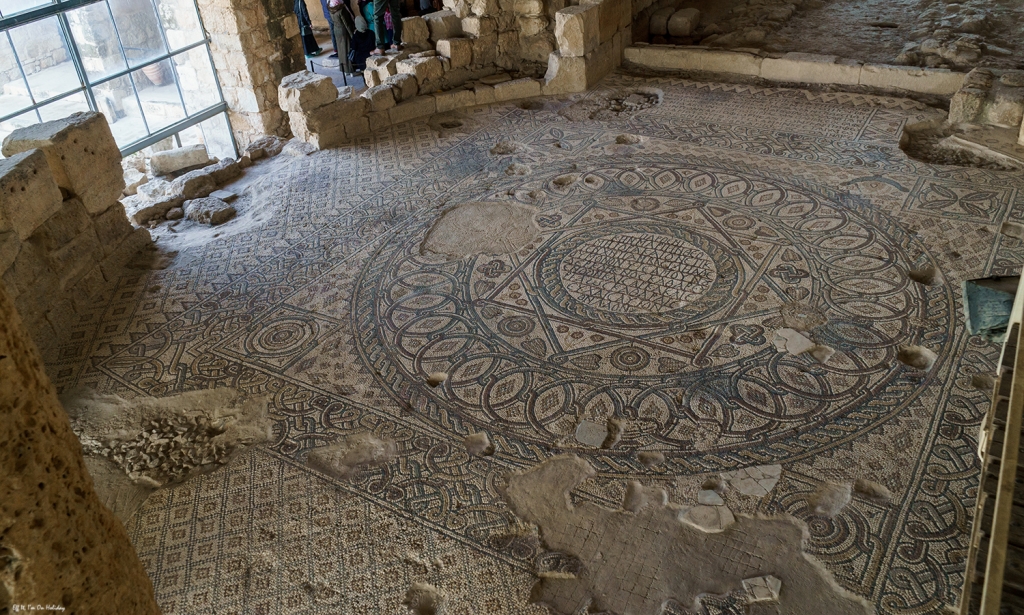 I don't really remember Madaba, the mosaic city, because of its sights but rather because of the kindness of people. From the stranger who offered us some of his pastries because they smelled too good, to the shawarma restaurant owner who welcomed us to the city and his wife who gave us some tips for Jordan. We had such a good day in Madaba, that we stopped again to eat there on our way back to the airport.
Petra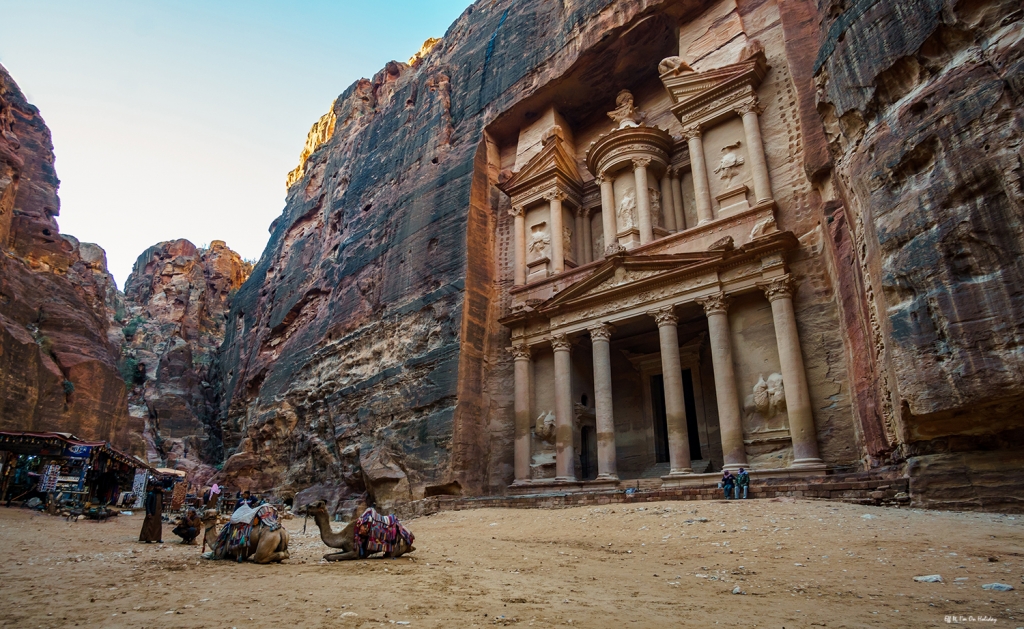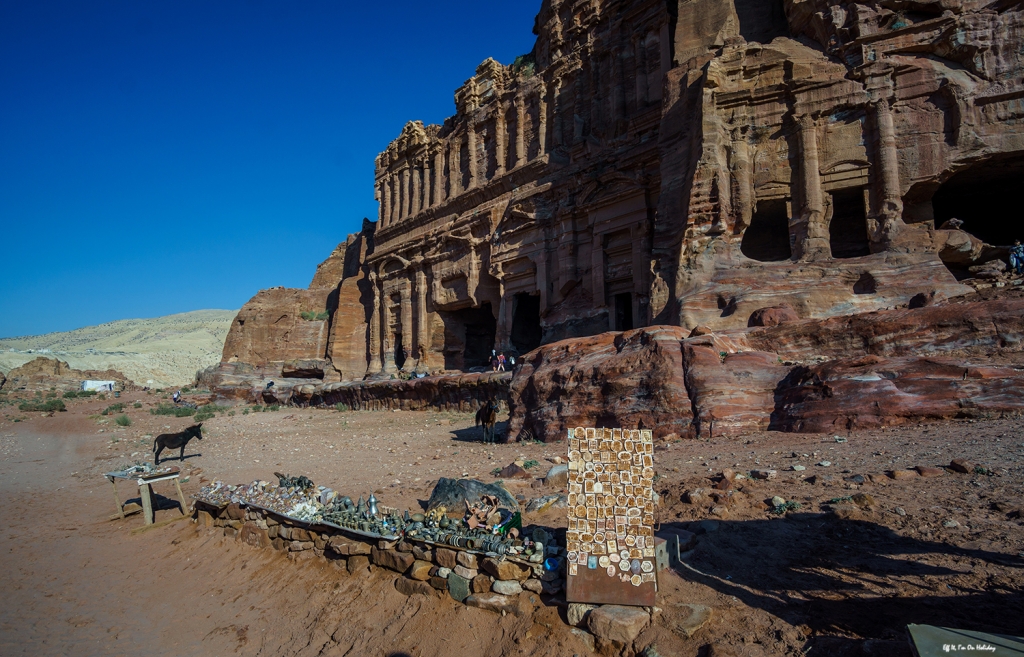 It's the most visited place in Jordan, the iconic lost city of Petra. Dating thousands of years, you get to feel just like Indiana Jones, exploring all the sites in the complex. While most people know and visit only the Treasury (the famous landmark in the first photo), Petra has a lot more to offer and I spent a whole day in awe of how well some buildings are preserved today.
Wadi Rum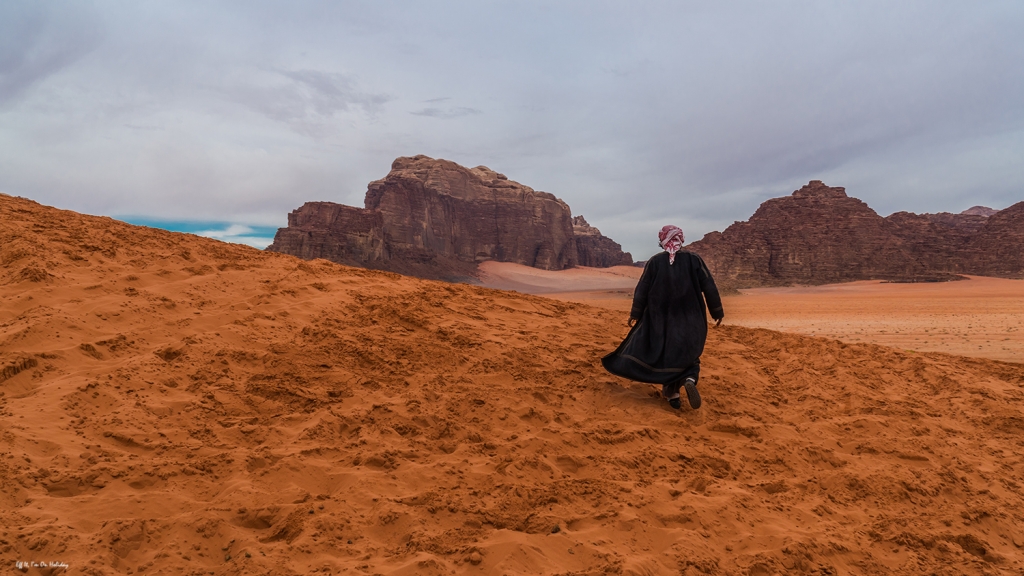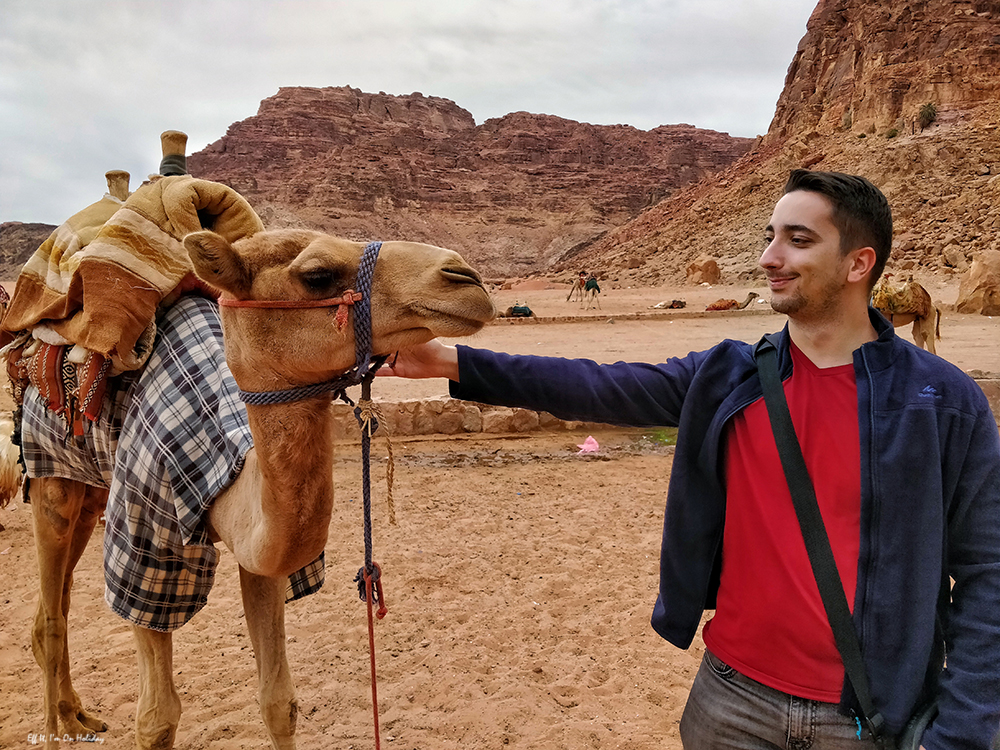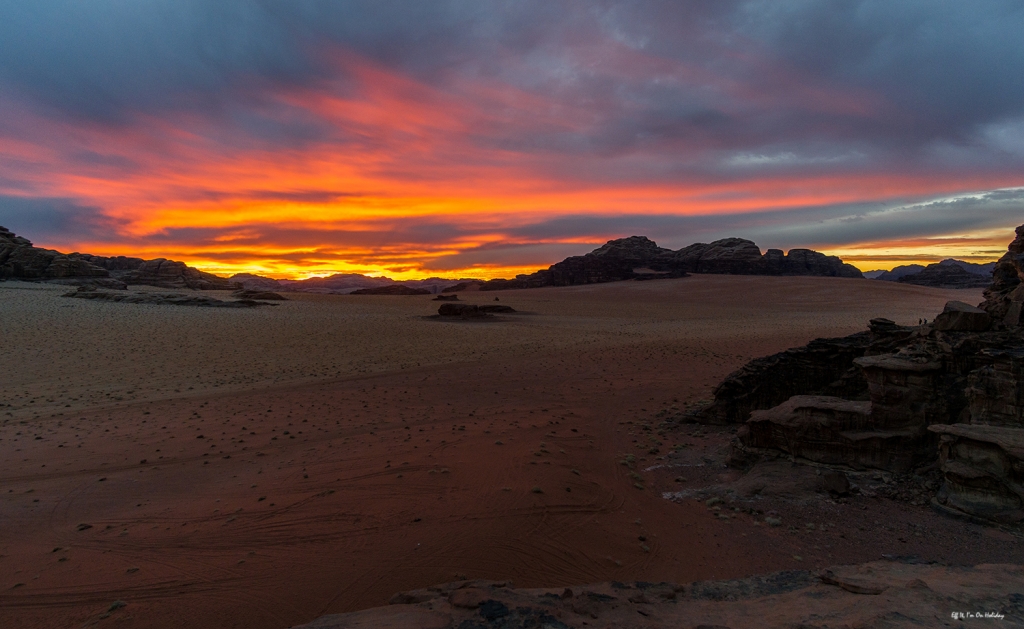 I'll never forget the day (and night!) spent in the Wadi Rum desert, it was one of the most memorable days not only from my trip to Jordan, but ever. There are some incredible landscapes and you could easily spend a few days here just for photography. We've only had one packed day, we saw all the main landmarks, caught a breathtaking sunset, ate a delicious dinner cooked in the ground and had a relaxing night under a million stars.
Aqaba – Red Sea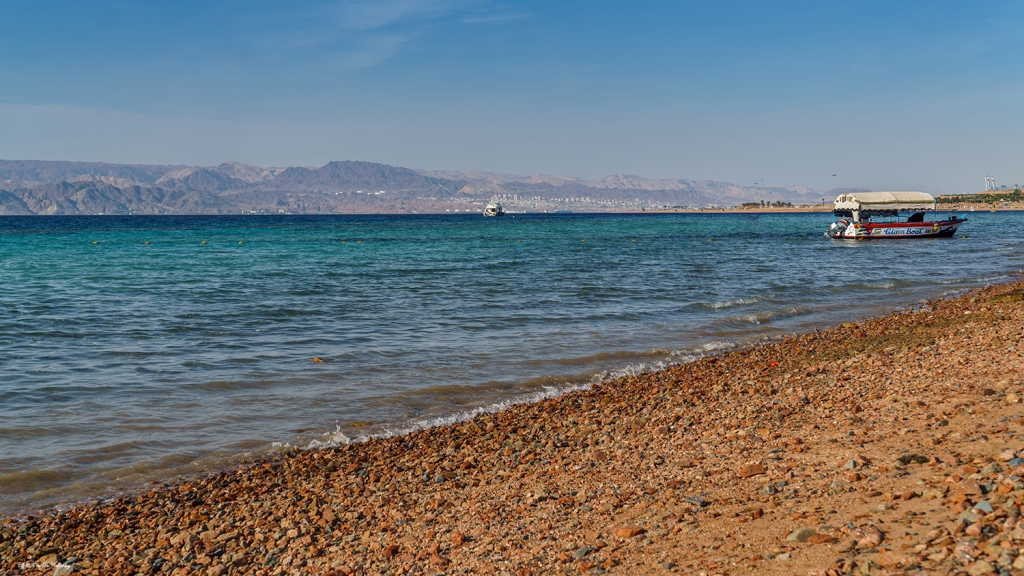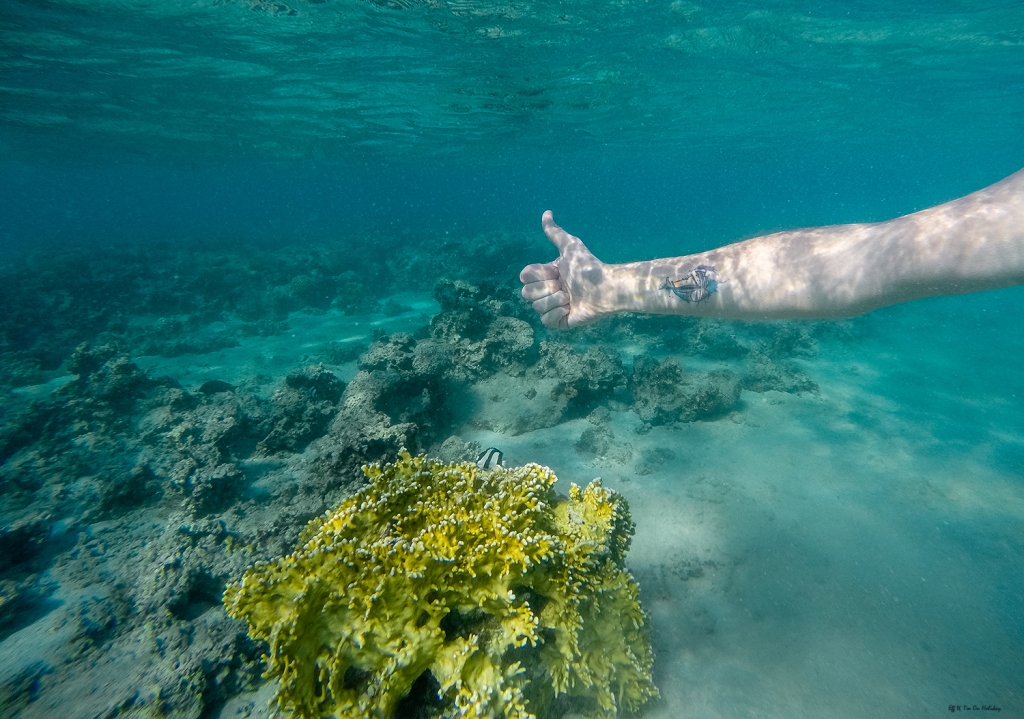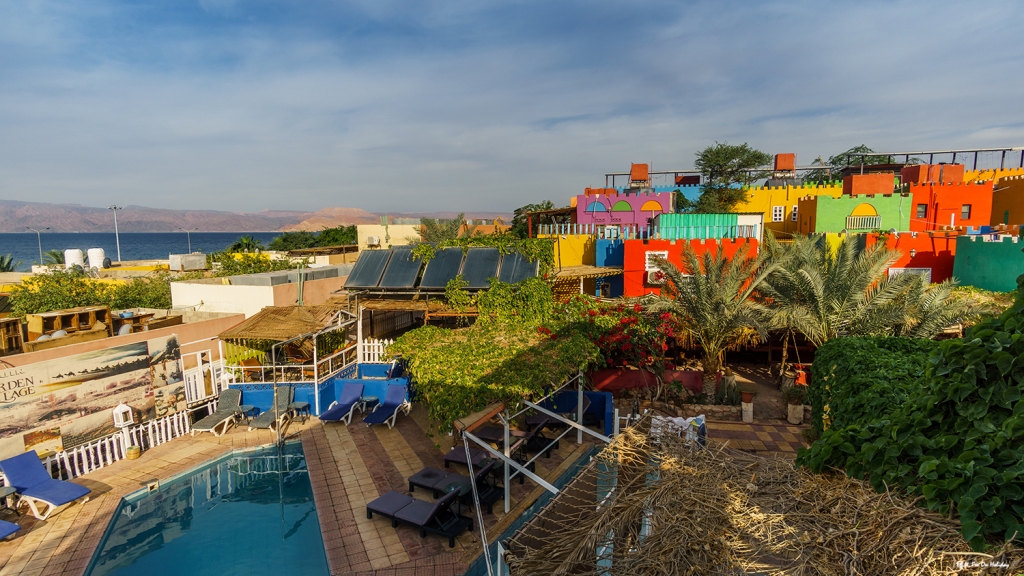 After freezing a bit in Amman and Petra during the night (the accommodations weren't the best) and doing ok in Wadi Rum (it got cold during the early morning), we arrived in Aqaba, the city at the Red Sea, across Eilat in Israel, where it was sunny with a temperature of 28 degrees. *cue taking out the shorts from the bottom of the backpack* We've only stayed in Aqaba to buy some supplies (aka beers and food) then headed outside the city to our beautiful accommodation, Bedouin Garden Village, which was two minutes from the beach. The beach itself wasn't anything special, but the water! My god! It was so clear, you could see corals, lots of fish and sea urchins. I've only did some snorkeling but I imagine if I had tried scuba diving, it would have been even more amazing. Next time for sure! (Maybe in Eilat)
Ma'in Hot Springs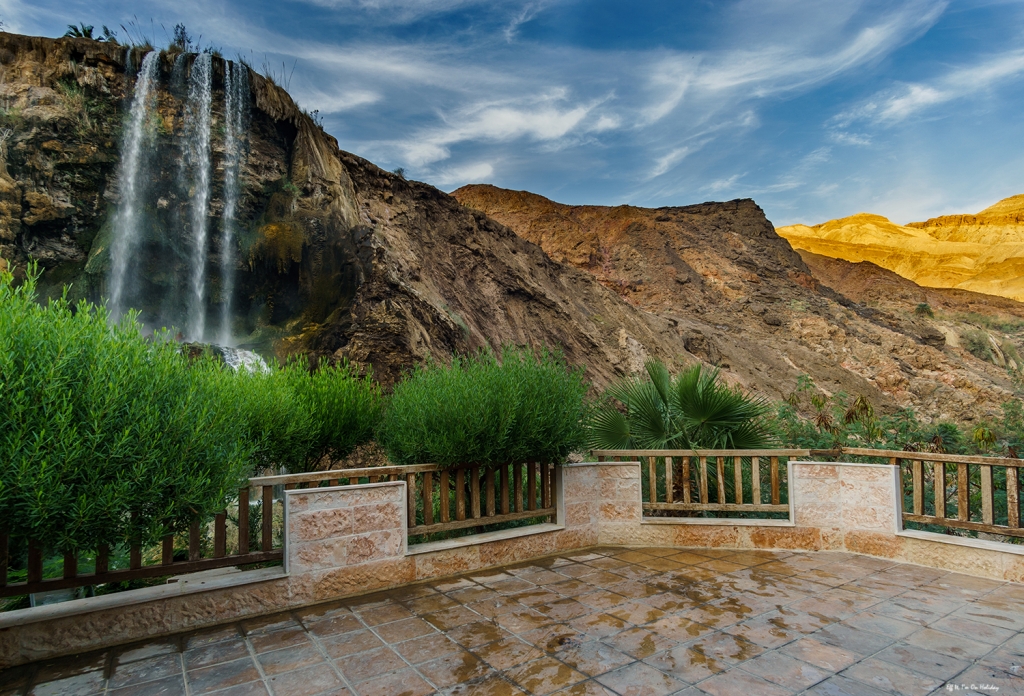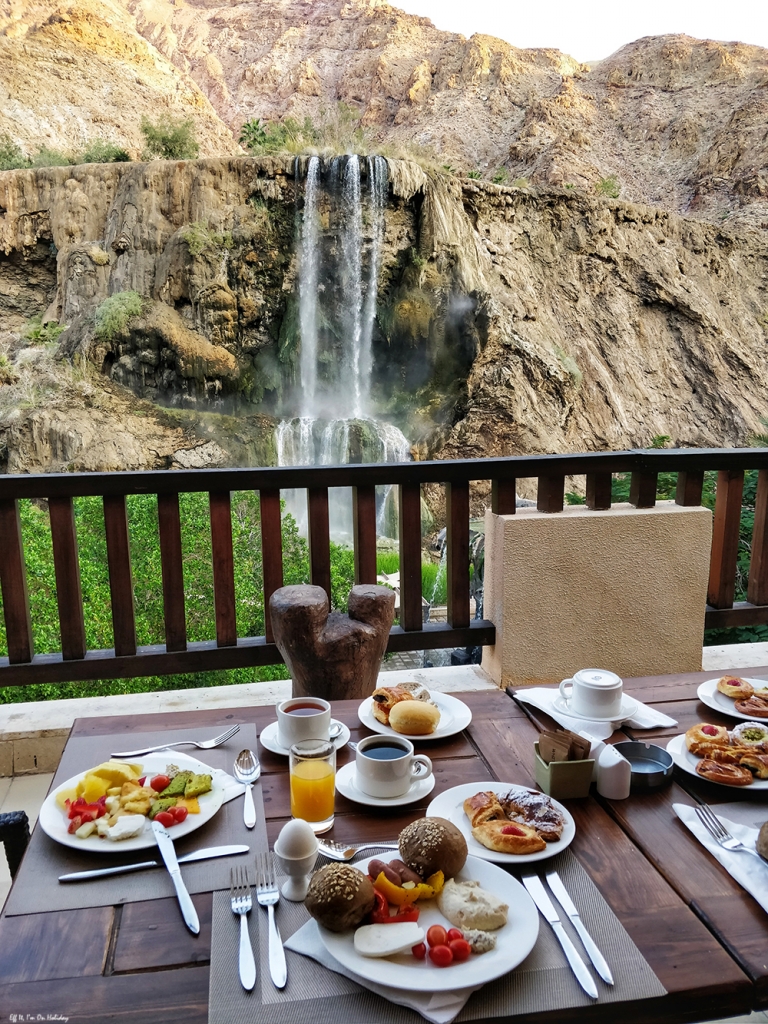 After disappointing accommodations in Amman and Petra we had booked ourselves a day of relaxing at the incredible Ma'in Hot Springs Resort where we did nothing but soak in the warm waters of the springs, enjoy our vacation to Jordan, eat way too much good food and have a very good night's sleep.
Dead Sea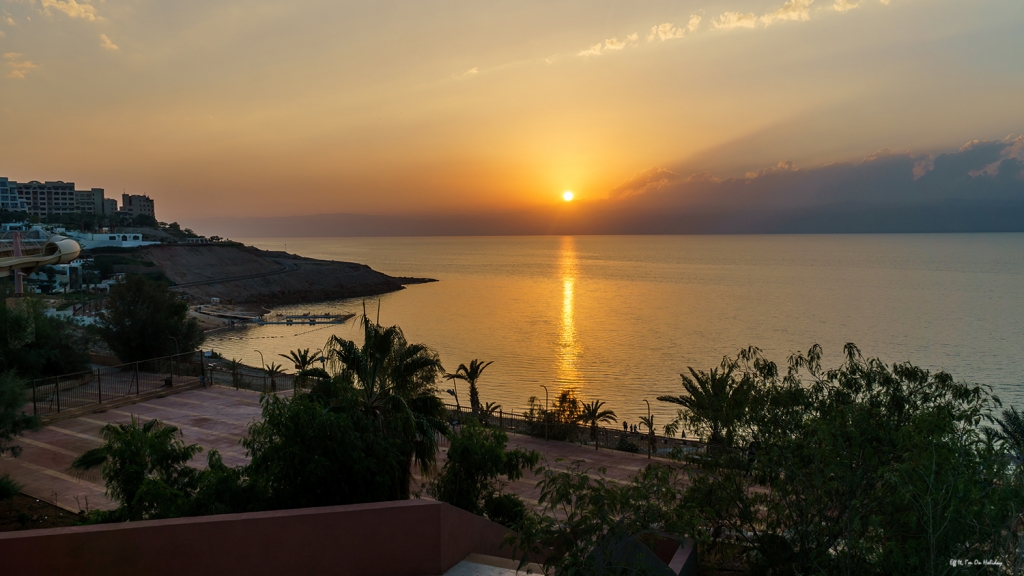 Because we had loved our time at the Dead Sea in Israel last year, we wanted to do it again in Jordan. Unfortunately, I regret to admit that it was a lot nicer in Israel. In Jordan, there are only five star resorts on the beach and if you're not staying there (understandably, because they are very expensive), it costs at least €30 just to access the beach. Luckily, I found a resort that was closed but its beach was still open and it costed only €6 – quite the difference. But the beach was rather dirty and you had to walk a bit to get to the shower. Regardless, we had a lot of fun floating and covering ourselves from head to toe with Dead Sea mud (it does wonders for the skin!)
Jordan is an incredible country and I cannot recommend it enough to anyone who listens. Have you ever been?
Disclosure: Some of the links in this post are affiliate links, meaning that if you click through and make a booking, I will earn a small commission, at no additional cost to you.