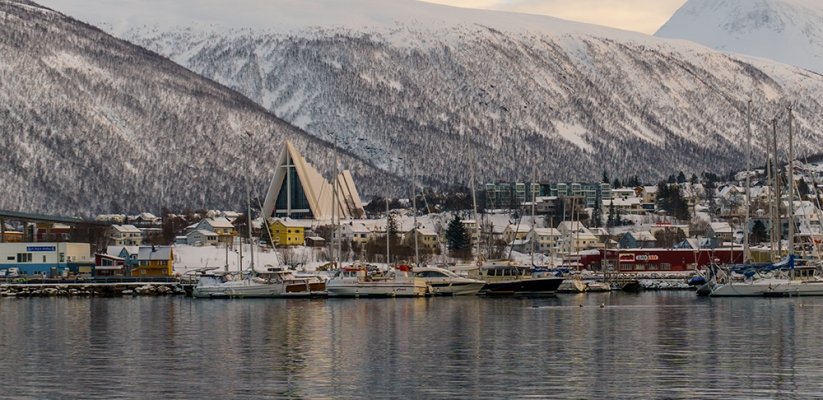 Tromso In Stories, Photos and Numbers
"Crunch, crunch, crunch," the snow is creaking underneath my boots. It's our first morning in Tromso, the northernmost city we've ever visited, and the sun is shining, which is surprising after the snow storm we've been greeted with the night before, when we've arrived. Don't let the sun paint the wrong picture though – I'm wearing three layers of clothes just to keep warm.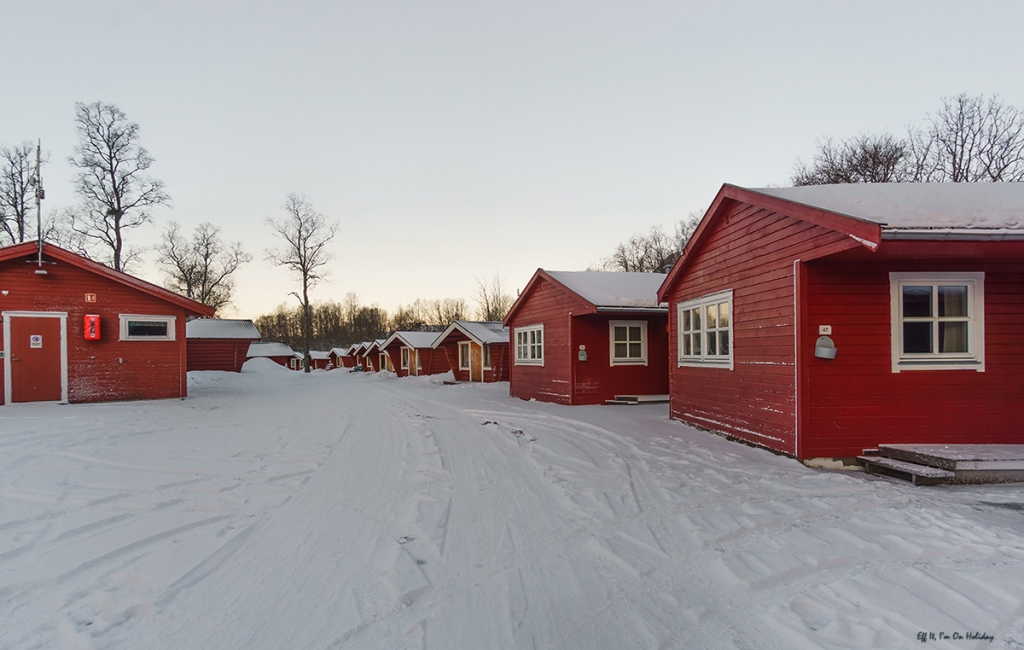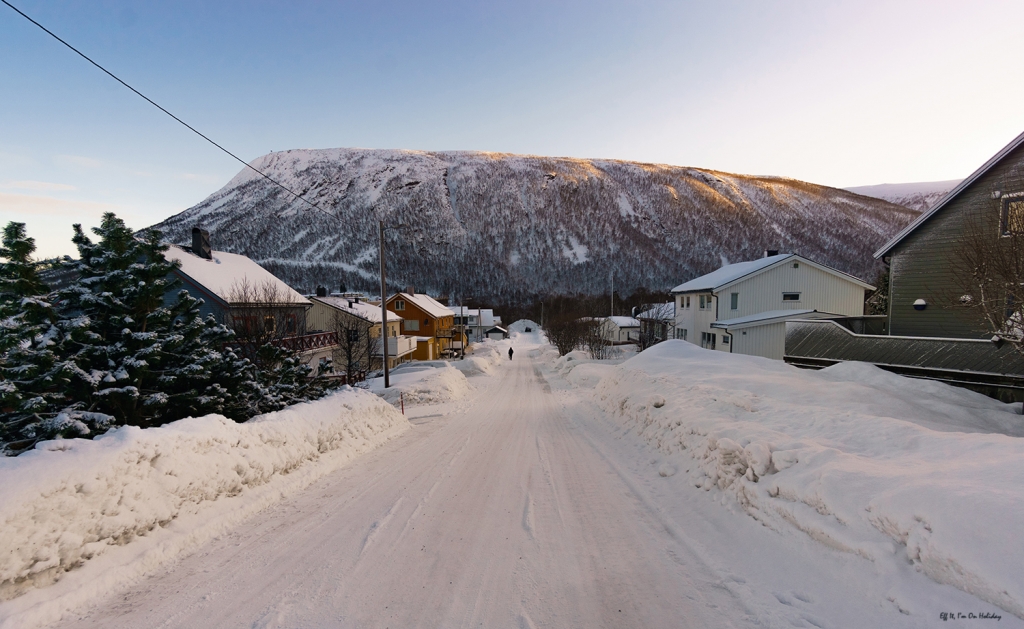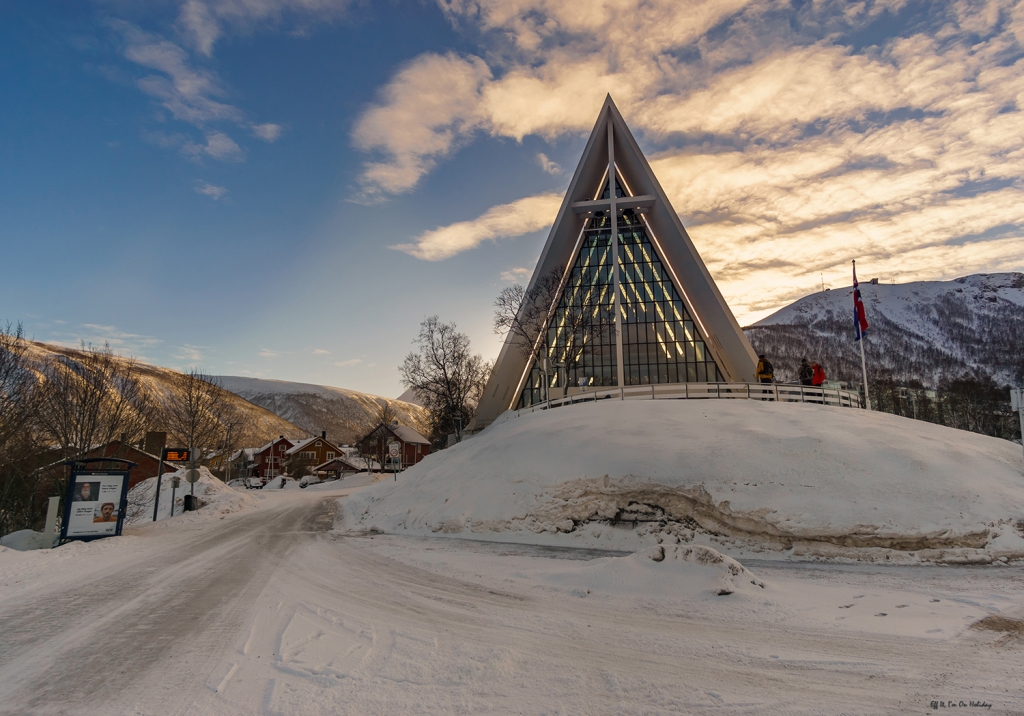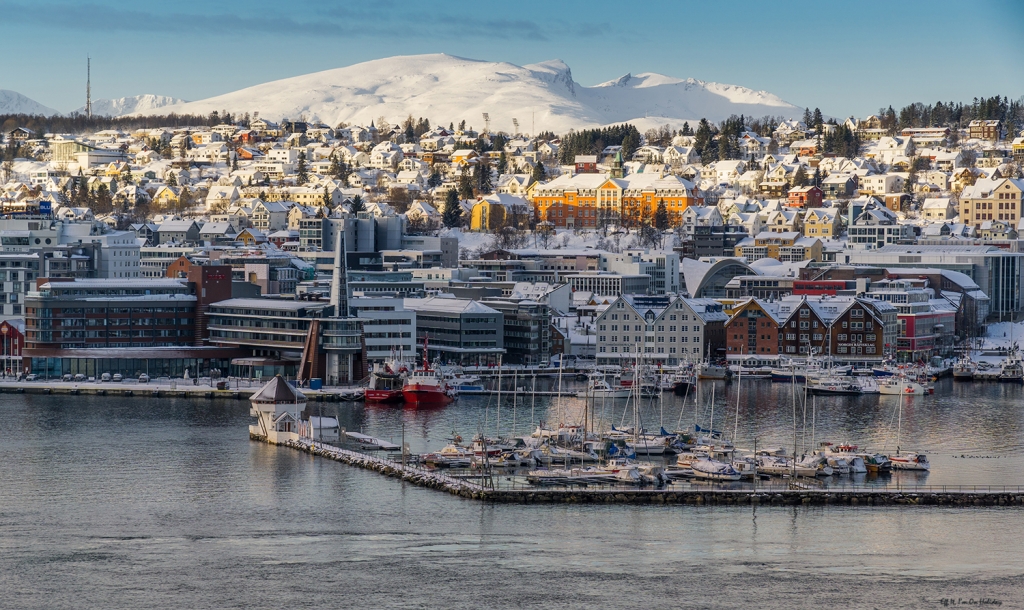 As we're making our way from our charming lodge, there is tranquility in the air, it seems like the city is still asleep, with fairytale houses hiding under the snow. We make our way to the Arctic Cathedral, where the view towards the city center and the surrounding mountains is absolutely breathtaking under the morning light. This is the moment I fall in love with the city, realizing it's more beautiful than I could imagine from all the photos I've seen before.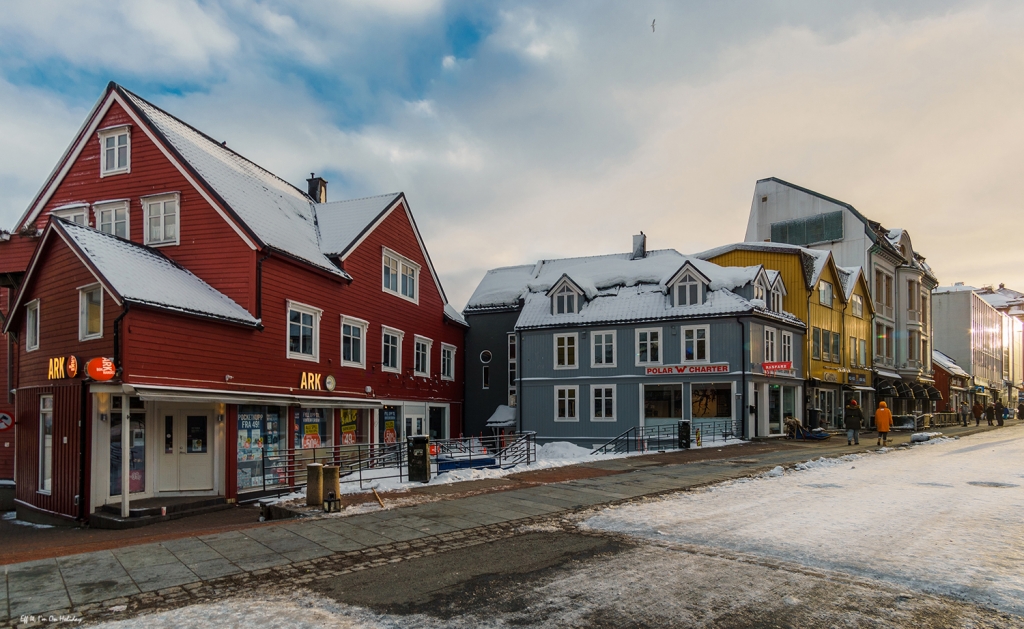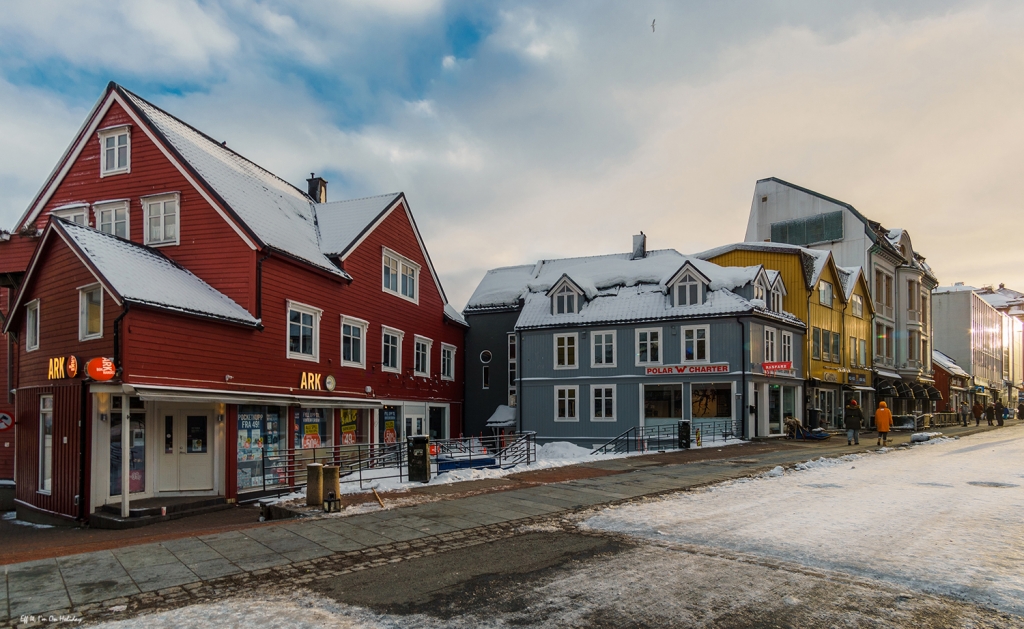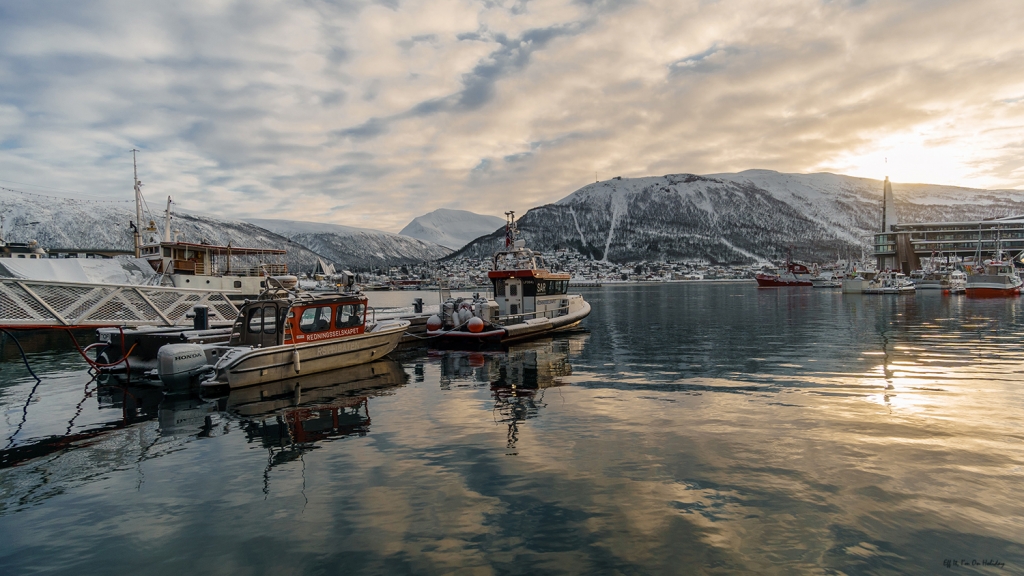 Crossing the bridge into the city center, we stop along the way to photograph cute and colorful houses, sinking knee-deep into the snow, you gotta do it for the gram 😉 After warming up with a coffee at Kaffebønna in Stortorget, we stop by the harbor where there's an amazing view of the other side of town, the one we'd came from. We have lunch at Burgr, an arcade inspired restaurant with delicious and filling burgers (they even have a special lunch offer – which is great if you want to save money, especially considering the prices in Norway).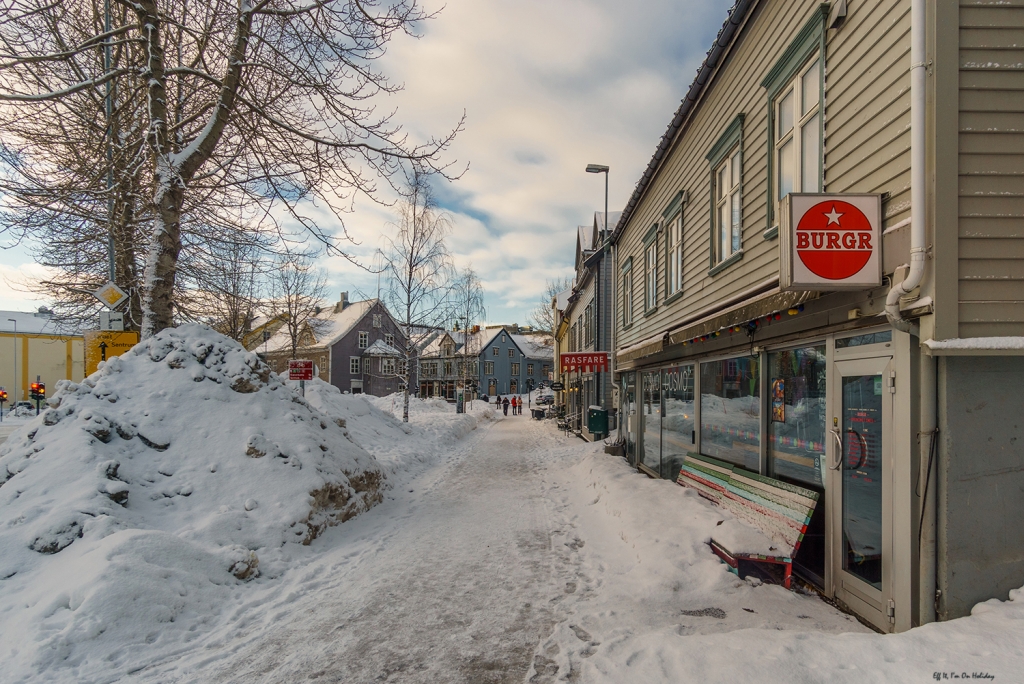 After going back to our lodge to add another thermal layer, we're ready for our Northern Lights chasing tour. There are (literally) over 100 companies to choose from, we went with Tromso Friluftsenter, a small family-run company, because it would be a more intimate experience, as they have small cars not buses with many people, as well as the fact that they are one of the few that offer refunds in case the weather is bad (also included: delicious cakes, hot drinks, warm overalls and tripods). Our guide is extremely friendly and knowledgeable, but she informs us that our chances of seeing the lights aren't the best, though we decide to risk it anyway. After a while of driving inland, our guide sees a big opening in the clouds and pulls over next to a field to see if we can see the lights.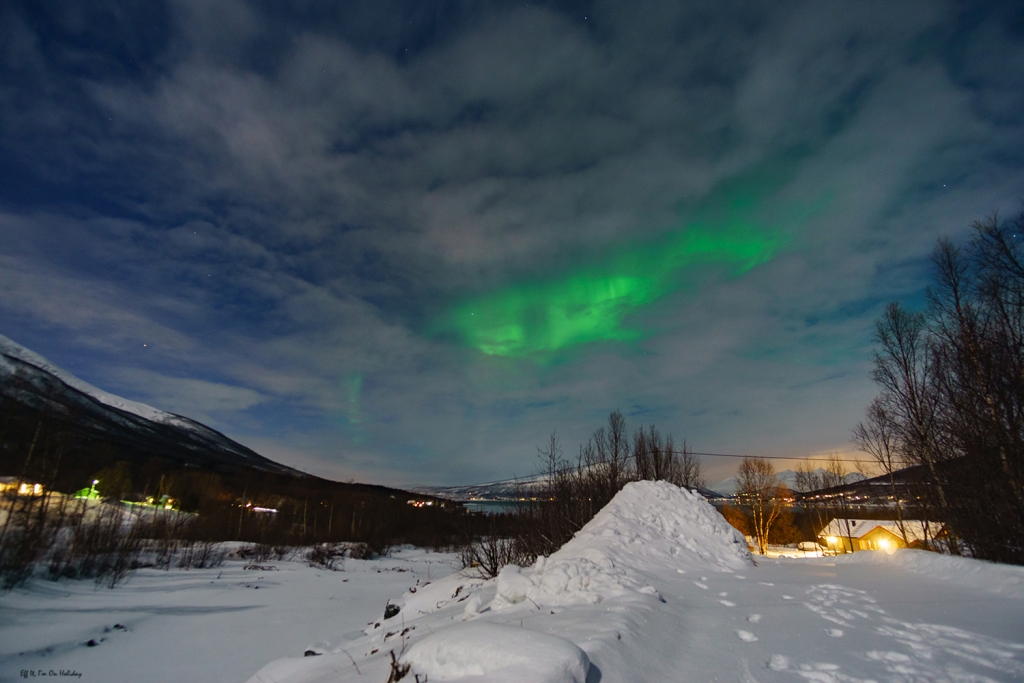 She says the lights are right above us and we all rush to get out of the car to see….where exactly are we looking at? Because it's a full moon night and the moon is shining bright, our eyes can't really see the green in the Aurora as well as the camera does, especially if it's a low intensity one. Our guide points to something that looks like a cloud, but it's moving more rapidly and as soon as I point the camera towards it, I see it as green on the screen.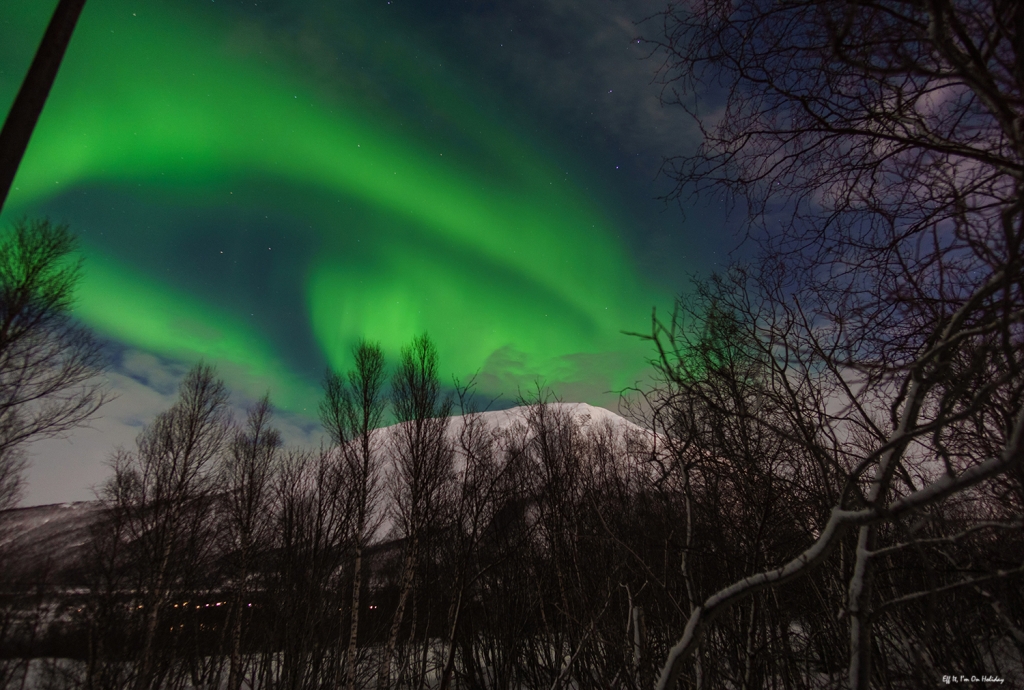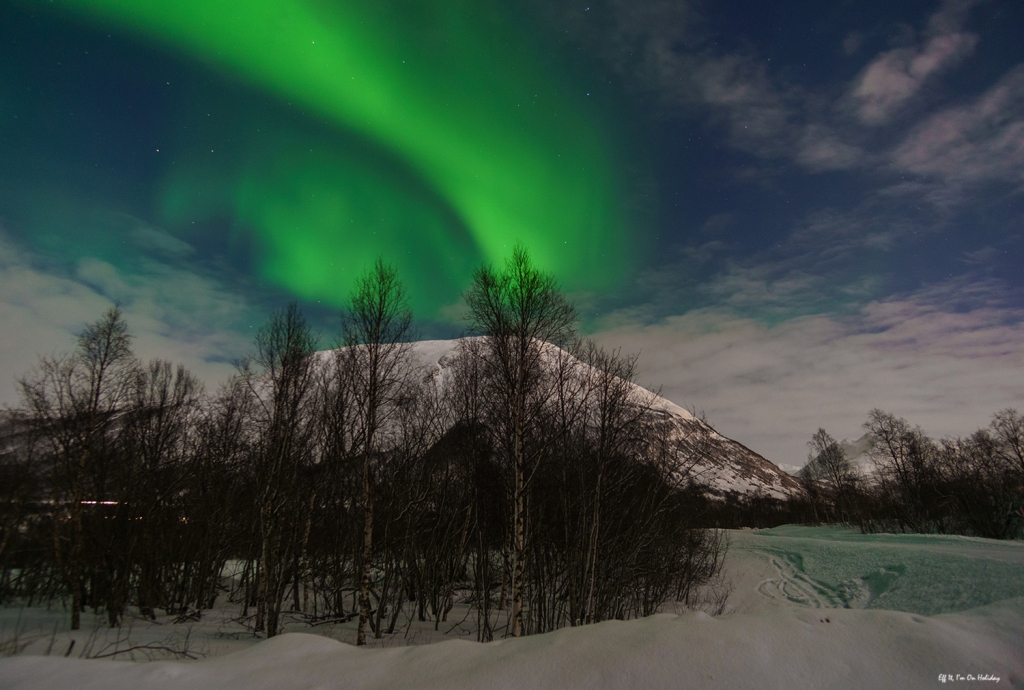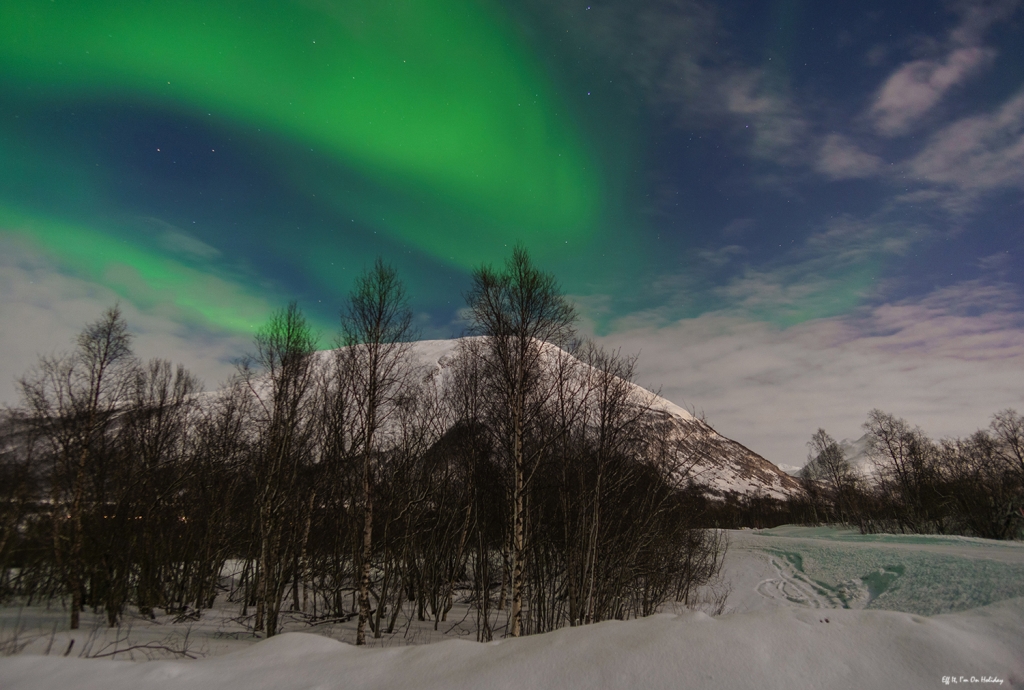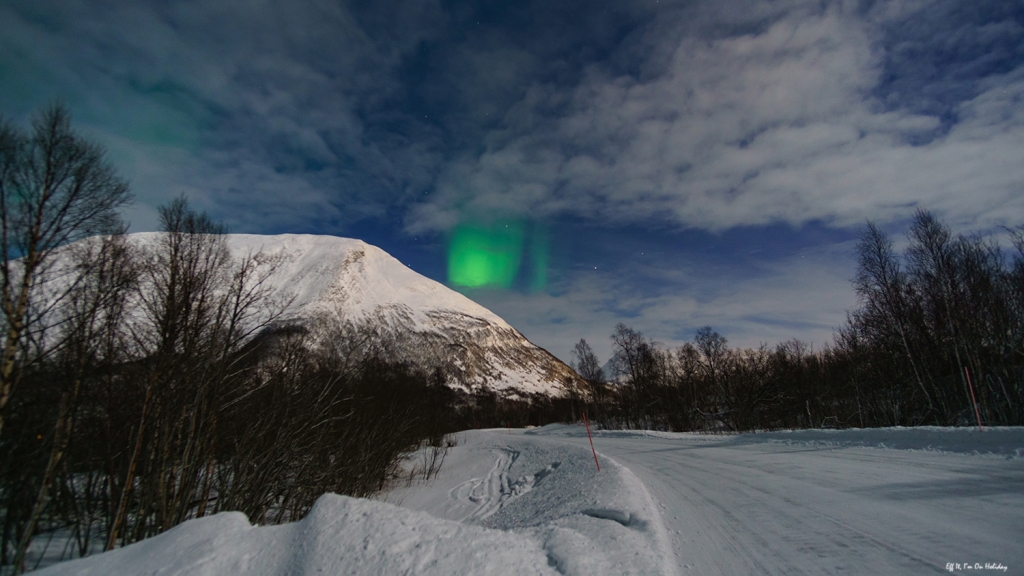 We wait to see if more lights will show up in that spot and soon enough, an Aurora of high intensity forms above the trees, our eyes now seeing it as a pale shade of green (again, due to the bright moon). I would have been happy even if we didn't see anything else after the first one, but it was breathtaking to see the lights dancing right above us. While we indulge in cakes and hot tea, more lights form and these ones are quickly moving, I barely get to take a few photos before they're gone. We drive to a few other places that night, but everywhere we go, the clouds don't want to let us see the lights again. We're lucky though, our guide's phone has been ringing all night – a lot of other tour guides couldn't see any lights.

The next morning I wake up and look at the photos I took the night before, still can't believe we experienced that, seeing the Northern Lights has been on our bucket lists for years and it all felt like a dream. We have brunch at Risø, with some delicious Scandinavian food and the best coffee I had the whole trip.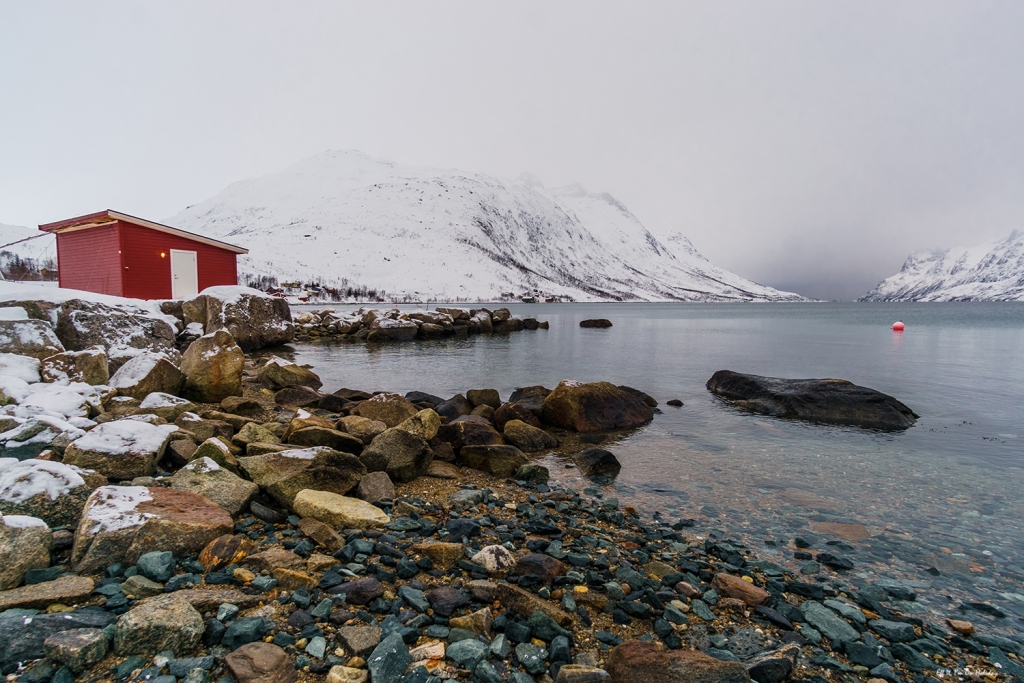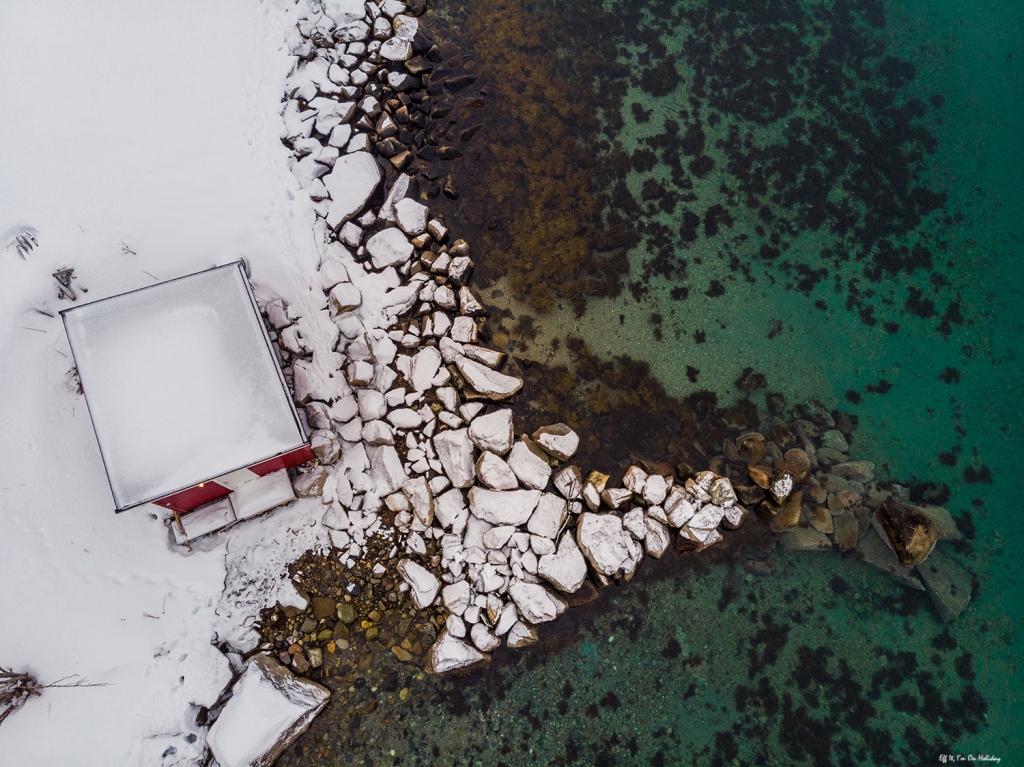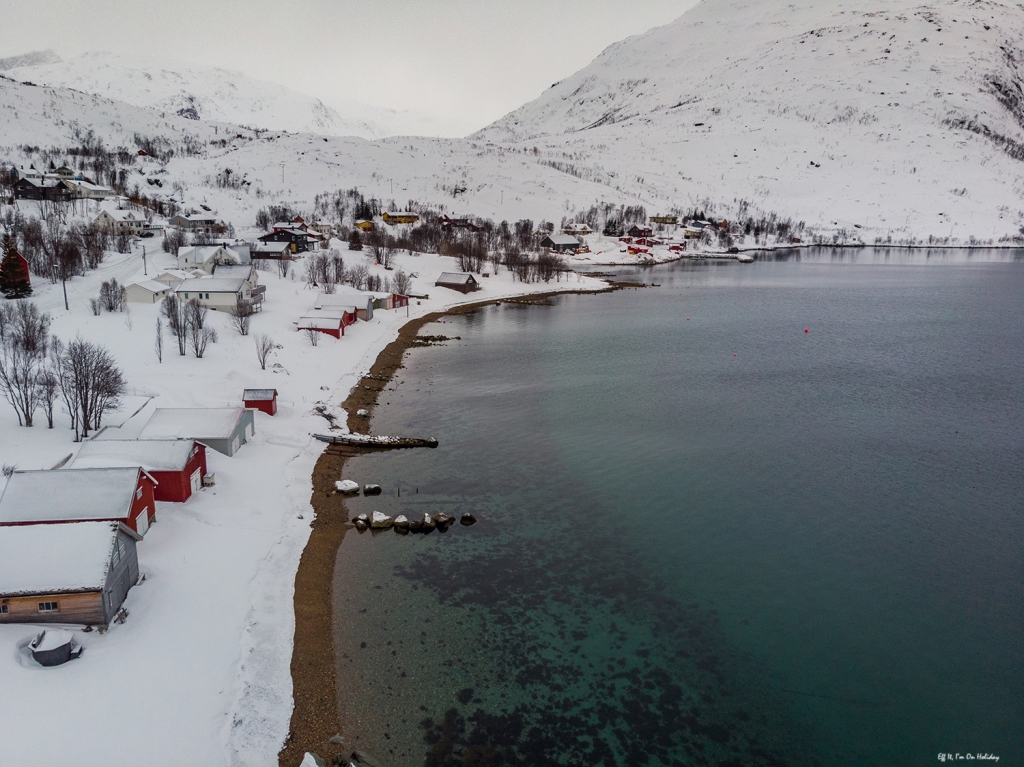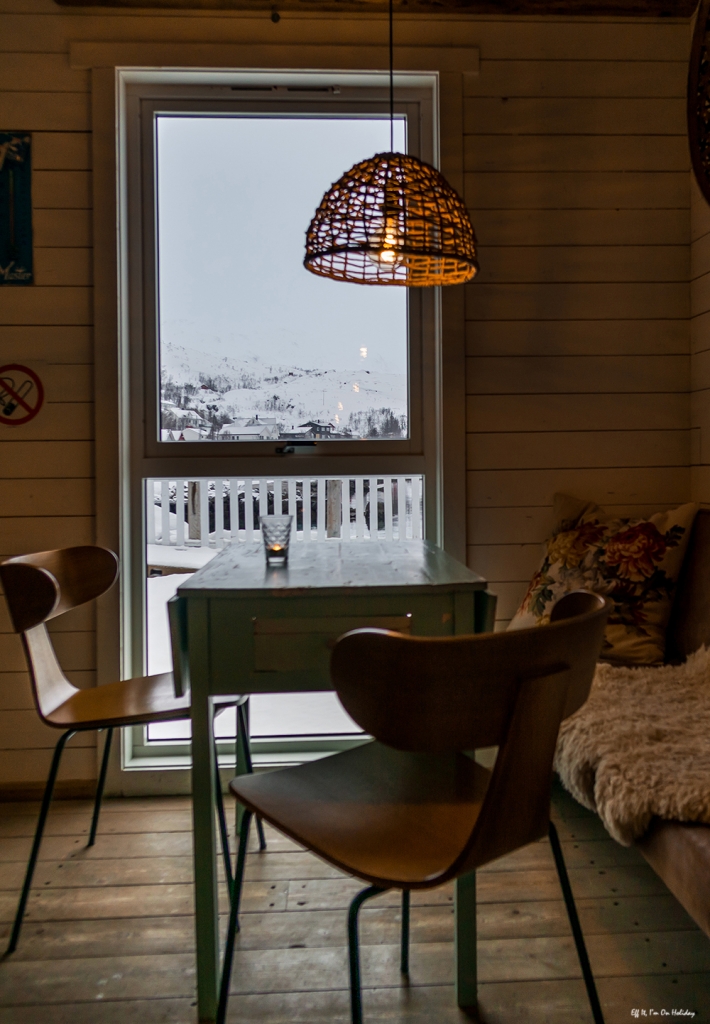 Using the efficient public transportation, we take the bus outside town to Ersfjord, where the scenery is incredibly beautiful, everything is white and serene. I can only imagine what it would be like to sit by the fjord in summer, when everything is green and the sun is shining. Right now, we settle with taking photos until the fog starts hiding a good part of the mountains so we take refuge in Bryggejentene, probably the coziest cafe I've ever been to, where I could have stayed for hours with a cup of coffee and just look over the window at the beautiful scenery. We return to the city just as night covered the city and the snow started to fall again.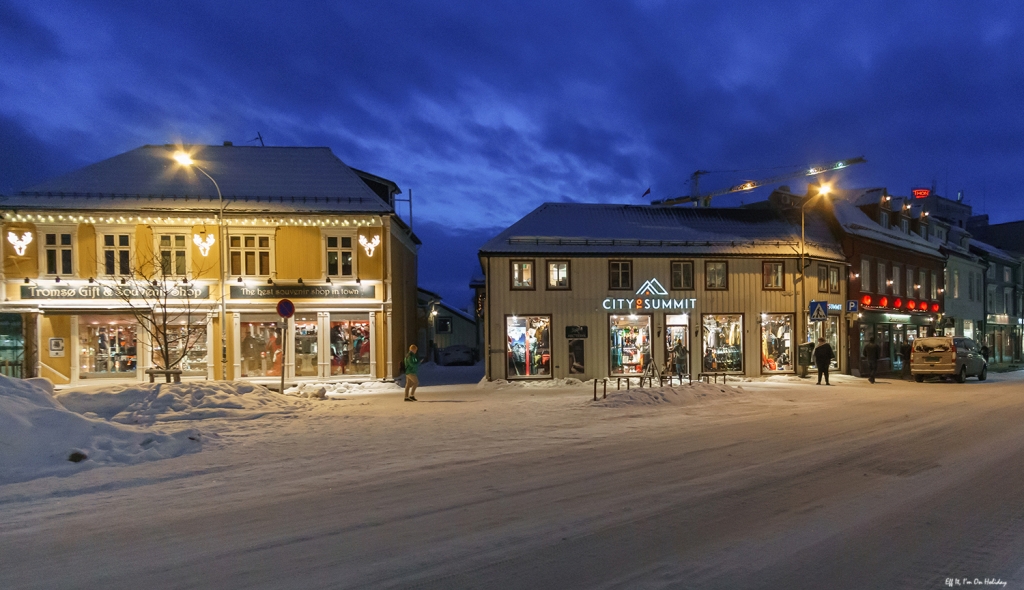 The numbers
Because some of you asked (at least one person asked 😛 ), here are some technical details of my trip:
Flights: Wizz Air flies directly to Tromso from London Luton and Gdansk. Otherwise, you can fly with Norwegian or SAS from other cities in Scandinavia. We flew Bucharest – Oslo with Wizz Air and Oslo – Tromso with Norwegian (and then we flew Tromso – Gdansk – Warsaw – Bucharest with Wizz Air and LOT). It costed about €300 for all five flights
Accommodation: We had an amazing lodge at Tromso Lodge and Camping, with two bedrooms, a living room with TV, a small kitchen and bathroom, for €50/night/person. The scenery in the camp was gorgeous, but on the downside, it was a bit far from the city center. You can walk if the weather is nice, otherwise, you can wait for the bus or call a taxi.
Airport transfer: The express bus from the airport costs around €10 for one ticket, or €16 for a round trip, while the public transportation bus costs around €5 for one way. But as we were four and would have had to change buses to get to the accommodation, we found it better to take a taxi for €25, for all of us.
Getting around: The public transportation is very efficient, but in the city center, you can easily walk everywhere. A one way ticket valid in the Tromso zone is €3.5 with the Troms Mobillett app (Android | iOS), the app is a must if you want to use the bus and save some money. But that's only for buying tickets, for bus schedules and knowing what bus to take, you need the Troms Reise app (Android | iOS). Finally, if you want to get around by taxi (it helps if you're sharing with other people), you should install the Tromso Taxi app (Android | iOS)
Tour: There are a variety of tour options and companies to choose from and they all have similar prices, so I can only speak about the tour we did with Tromso Friluftsenter, which costed around €120.
Visiting Tromso has been an incredible experience, as it is a city we've dreamed about visiting for years. And if I, a summer lover, can say this, then I have no doubt you would love Tromso as well 😉
Disclosure: Some of the links in this post are affiliate links, meaning that if you click through and make a booking, I will earn a small commission, at no additional cost to you.