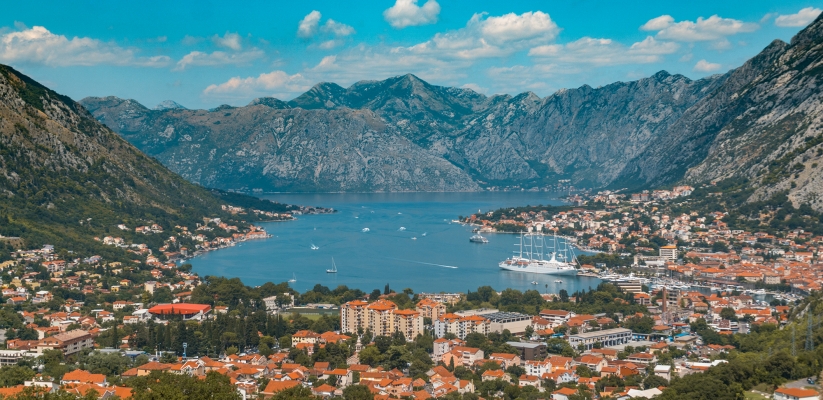 Day Trip to Kotor: Cats and Orange Rooftops
As the car carrying four sleepy friends makes its way along the breathtaking coast of Croatia, our guide tells us the plan for the day. We are traveling to Kotor, Montenegro with a private tour from Dubrovnik Day Tours, a region I've always wanted to visit and decided we need to go as soon as we booked tickets for Dubrovnik. The drive along the coast is among one of the most beautiful I've ever seen, second best after the Amalfi Coast, so it's hard to concentrate to anything anyone is saying.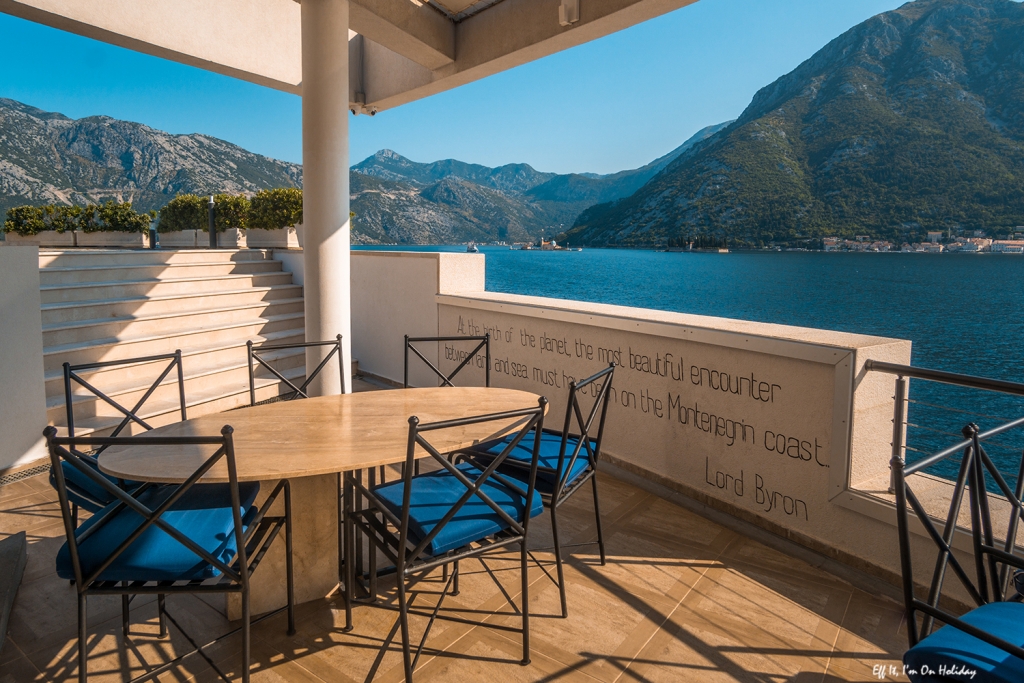 I do hear however that after we cross the border, we will stop at a place with an amazing view and the best coffee in Montenegro and I immediately decide that I love this tour already. I'm a simple guy. 😊It doesn't take long to reach the border and because our guide suggested an alternative route, we cross into Montenegro without having to wait at all for customs, we're the first car there. Had we rented a car like I initially wanted, we wouldn't have known about this crossing point and we would have wasted hours just waiting in line.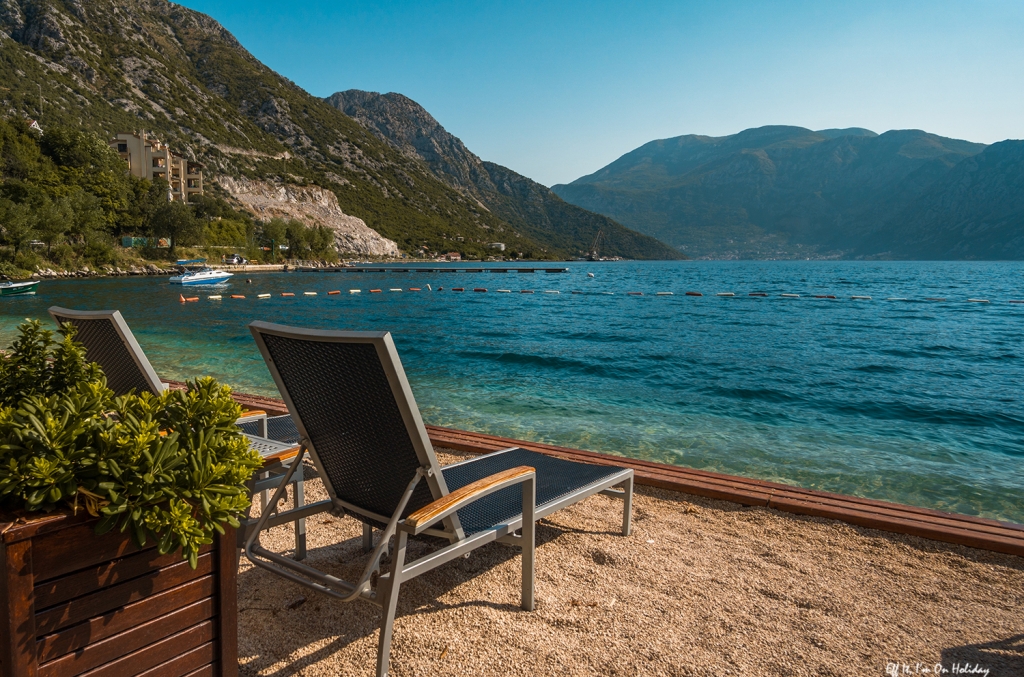 We reach the first stop on the tour and the view was indeed gorgeous, a restaurant with a beautiful view of the Bay of Kotor. Buuuut the restaurant is closed for a wedding. 😭Our guide has promised coffee with a view and that's what he delivers, in another location a short drive away. The view is even more beautiful….but the coffee is not. It's hard to top "the best coffee in Montenegro" anyway. 😉There's a small pontoon where we take some photos before the tour buses arrive and we decide we need to go. The best part of having an early start is beating all the other large tour buses that left later from Dubrovnik.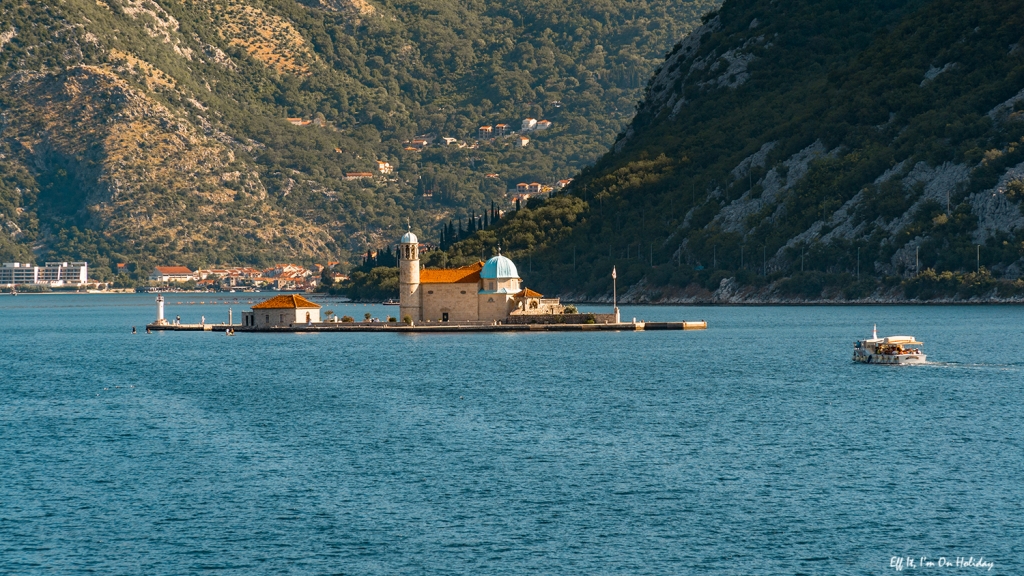 The Bay of Kotor is most commonly referred as Europe's "southernmost fjord", so you may be wondering how did a glacier end up in the Mediterranean. Turns out, it only looks as a fjord (admittedly the weather is much warmer), but it's actually a ria, a submerged river valley. So that's your geography lesson for today. 😉 The bay actually has an outer, a middle and inner part, but driving along the winding road on the coast will definitely make you run out of superlatives.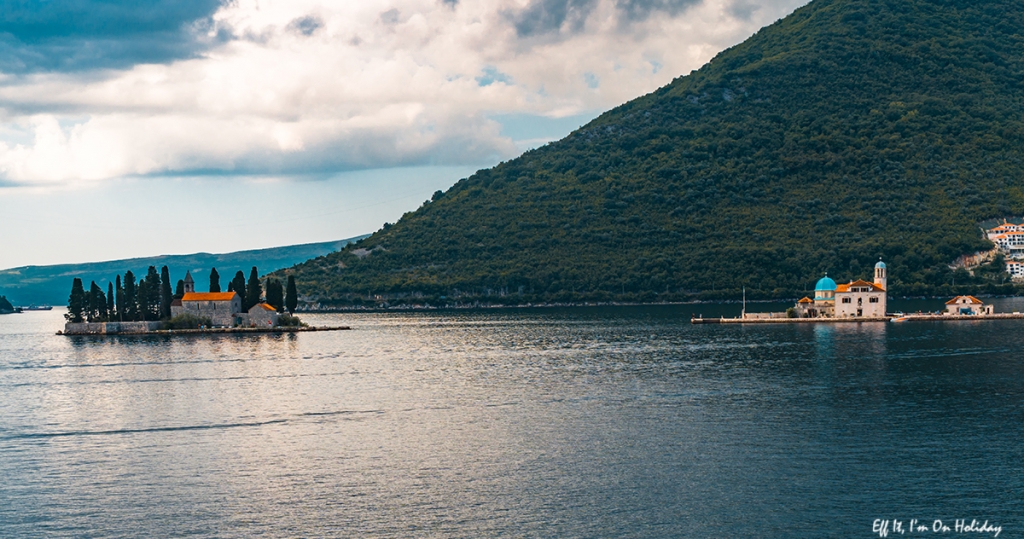 Before arriving in the city of Kotor, we make another quick stop to photograph the famous twin church-islands, Our Lady of the Rocks and Saint George, with the former being a man made island. The legend says that on July 22nd 1452, two fisherman found an icon of Virgin Mary on the rocks and took it into town (Perast). The next morning the icon was gone and they found it again on the rocks. So they took it back into town. Can you guess what happened the following day? That's right, the icon was once again gone and there was a note that said "pls stop moving me kthxbye". Kidding, there was no note, so the moving happened a few times again before they realize the place of the icon was on the rocks so they decided to build a church there. But to build a church they needed to create an island first, and they did that by throwing rocks and sinking ships filled with rocks. For centuries, on July 22nd, people of Perast still gather to toss rocks off shore of the island.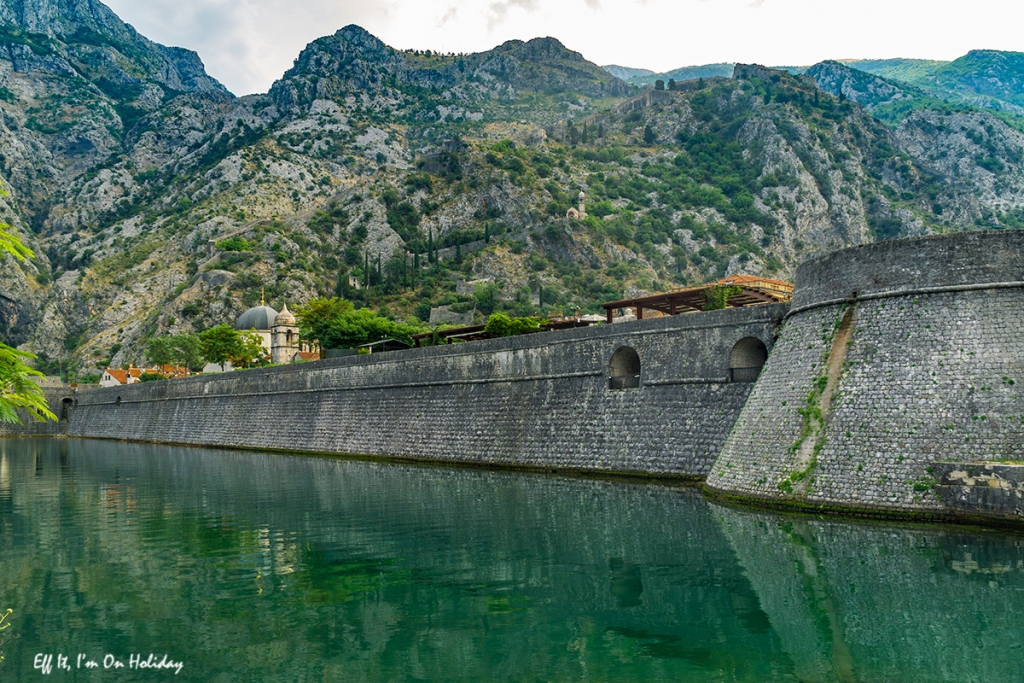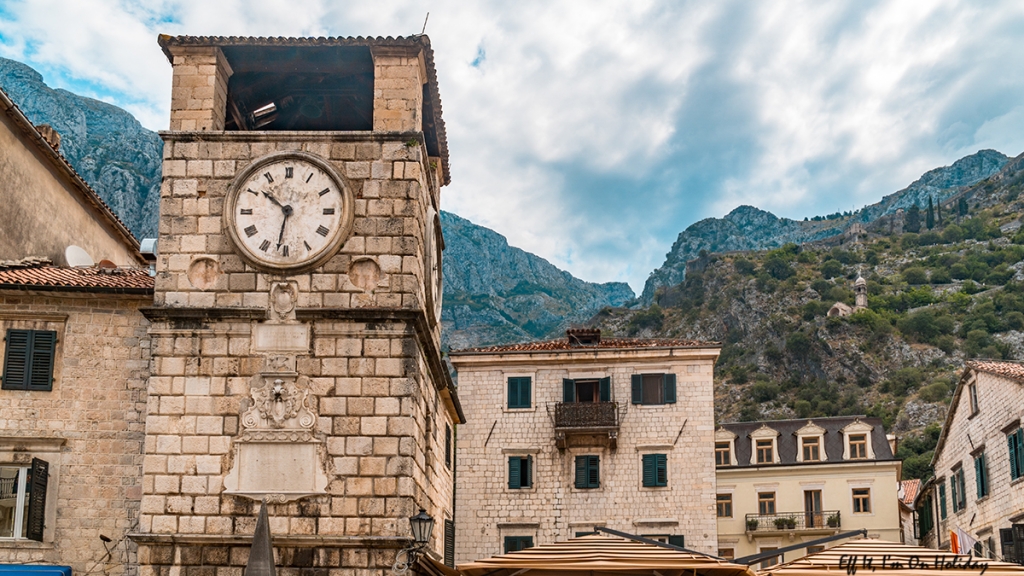 We arrive in the Kotor where we meet a local guide for a walking tour around the small old town. She tells us all about the city and its fortifications build during the Venetian period, but what I love the most aren't historical facts that you can read anywhere, but stories from the daily life in Kotor, events that happen all year round, their celebrations and habits. I listen fascinated while we make our way on narrow cobbled alleys which seemed like a maze, but eventually all of them lead back to the main square.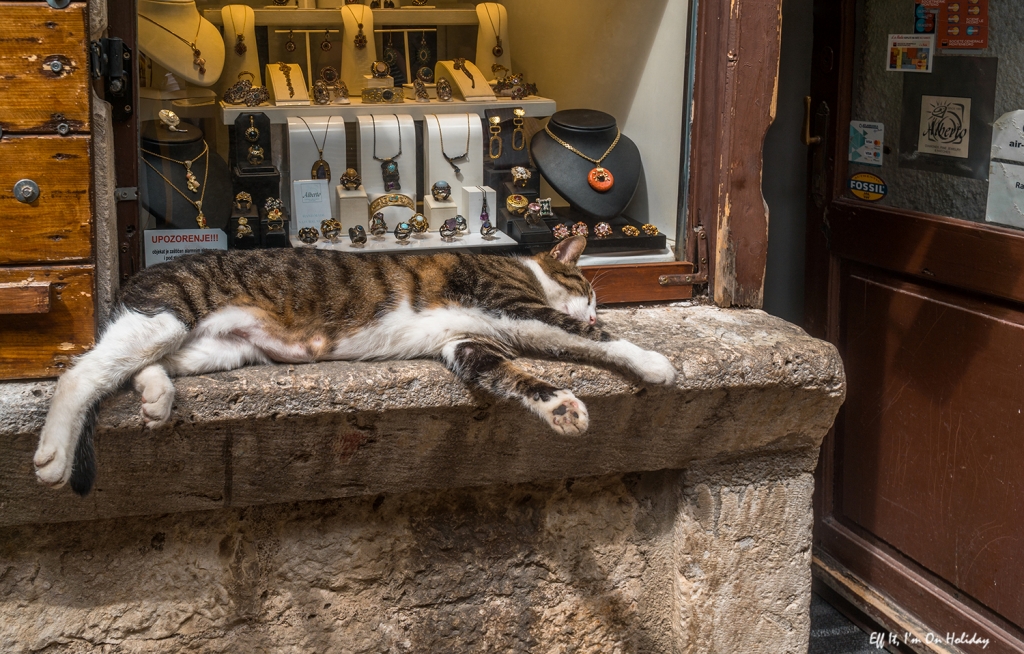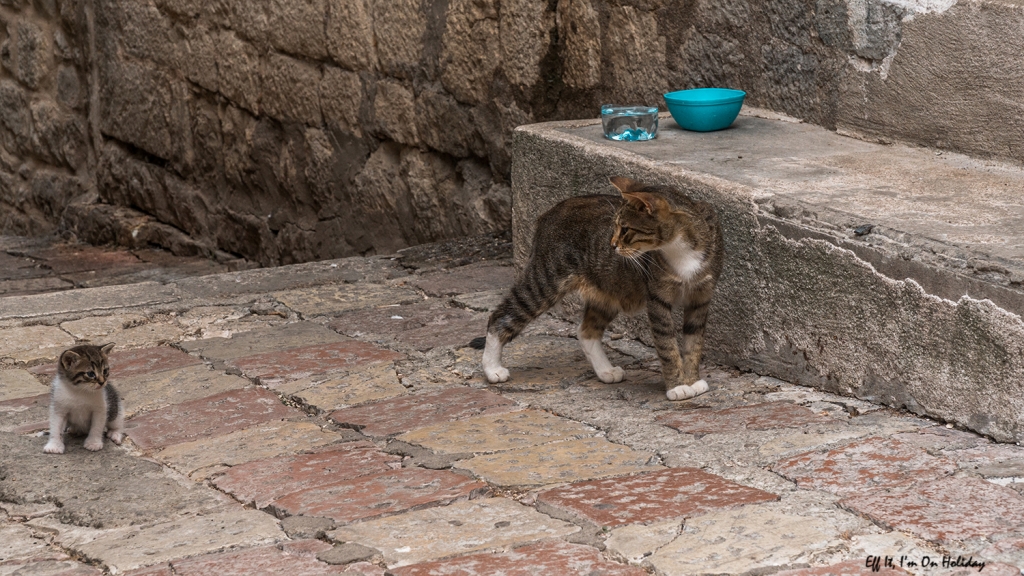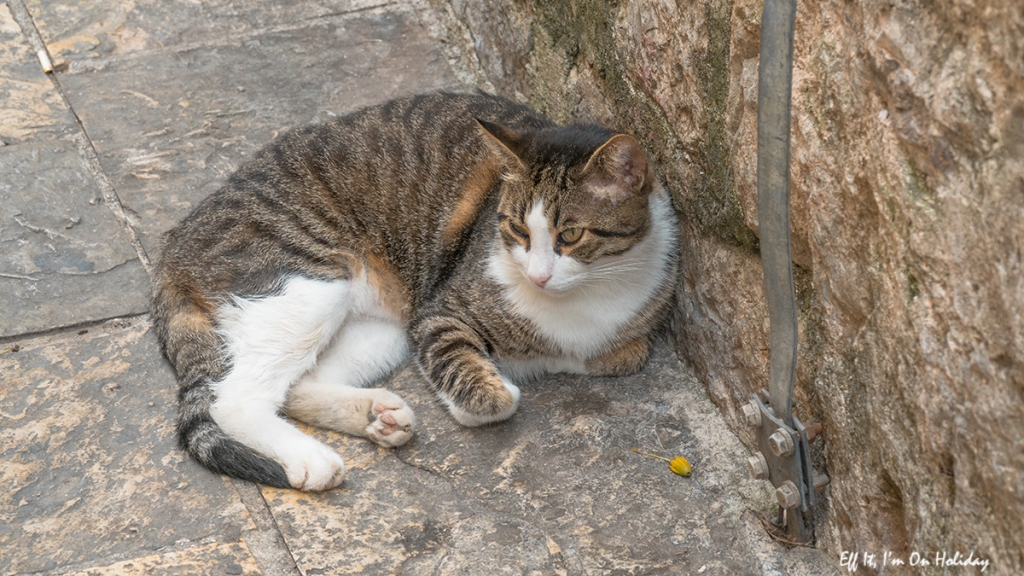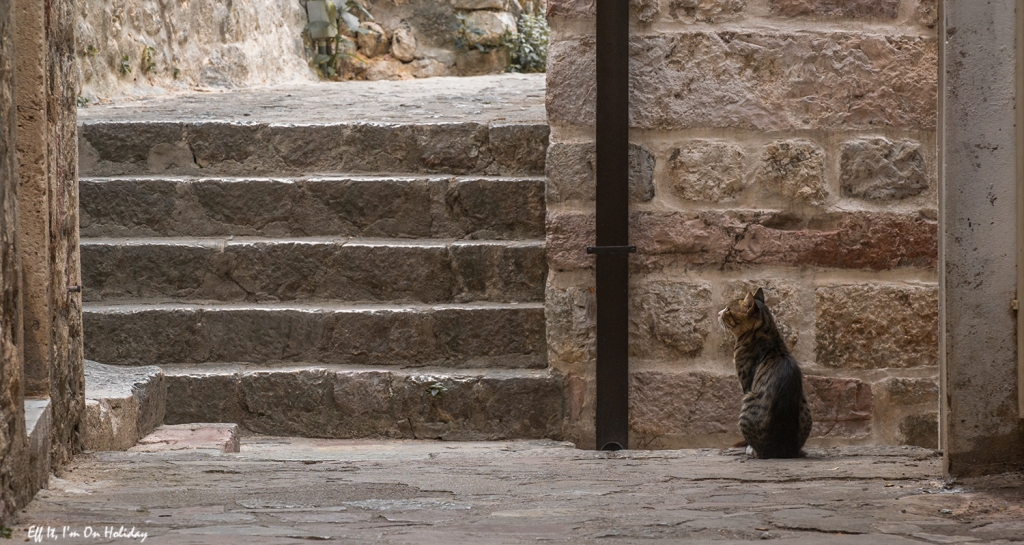 After the walking tour, which seems to be over in a minute, we have some free time so we buy some pastries and wander on the streets, taking photos and counting how many cats can ignore me. The answer? All of them. Kotor is a city full of cats, supposedly brought by sailors on their ships. And they needed the cats because at that time the city was full of rats and snakes. Don't worry, nowadays only the cats remain, all well fed and taken care of. There's even a cat museum, which sadly, I don't have time to visit. 😔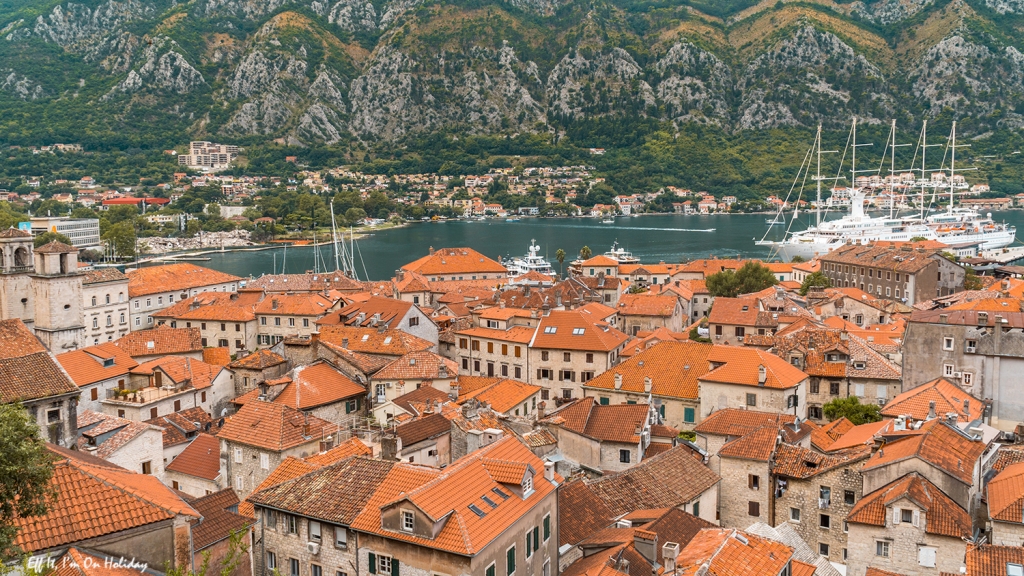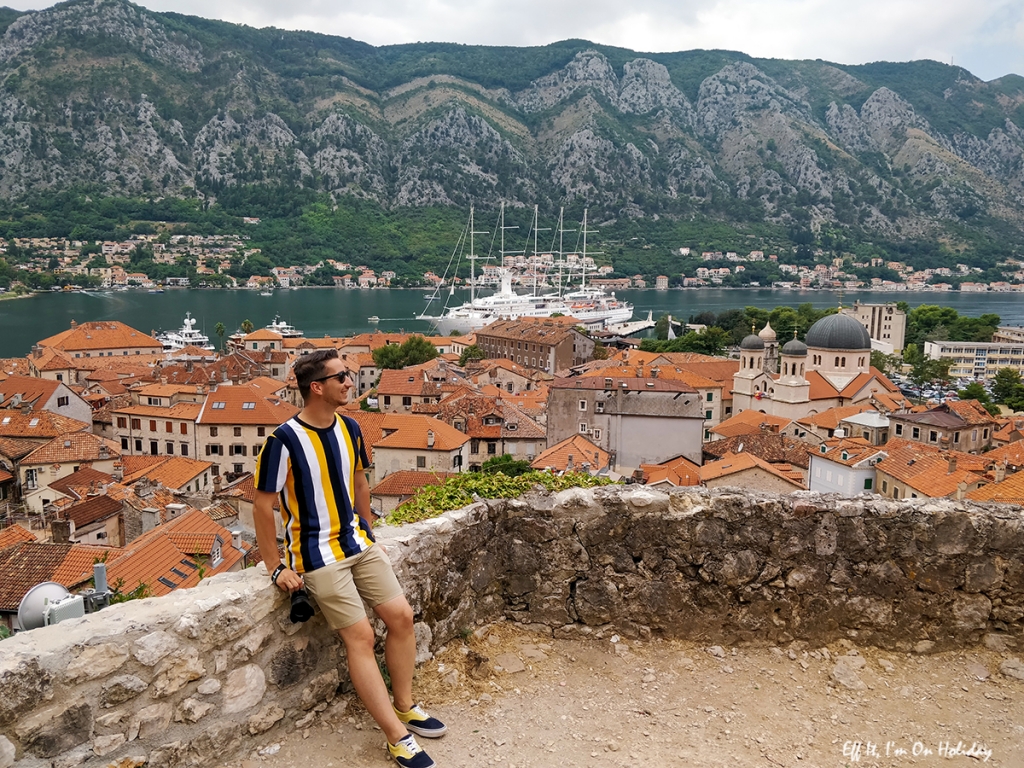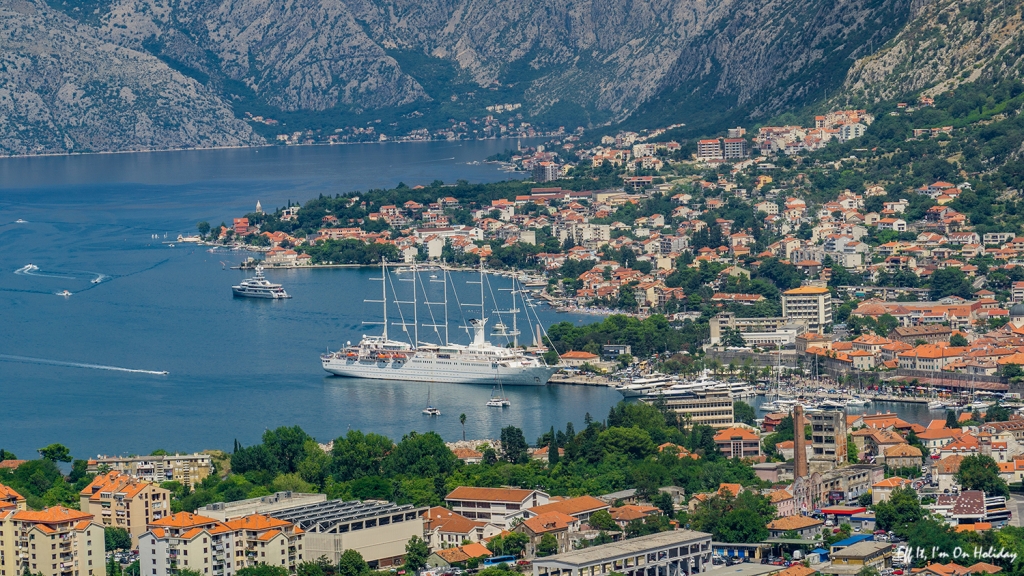 We also don't have time to trek all the way to the top of the fortress, for an amazing view of the city, but our guide knows just where to stop for an even better view of the city of Kotor and the inner bay. Like I said before, I'm running out of superlatives here.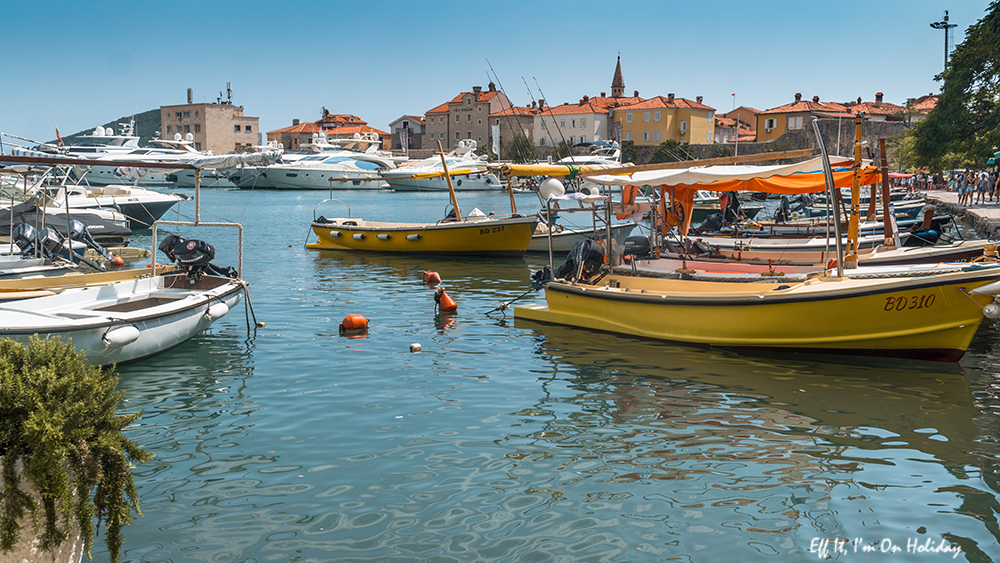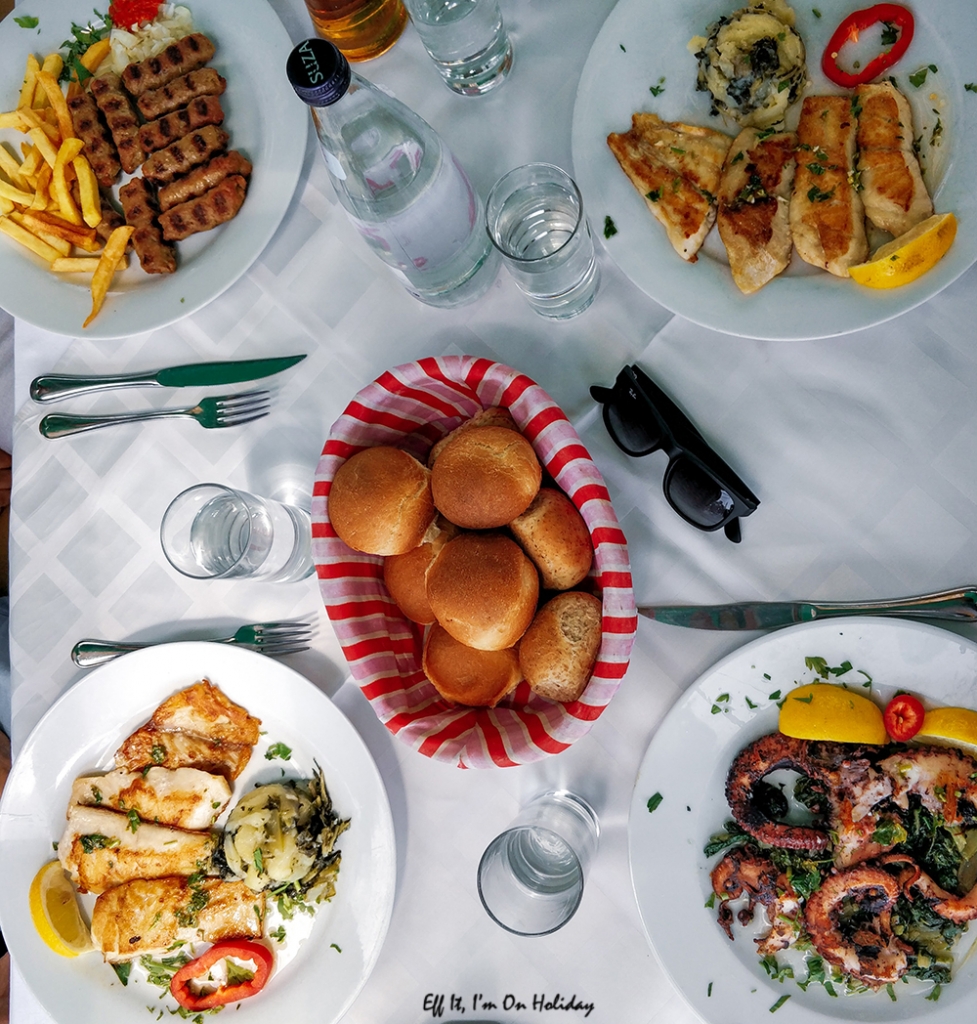 We stop for lunch in Budva, with our insightful guide suggesting Jadran restaurant where he always eats because the food has never been less than perfect. Intrigued and also hungry we sit down by the Adriatic Sea, with a lovely view towards the old town of Budva. Just like anything else on this trip, he was 100% correct and for a while everything you hear from our table is the sound of forks and knives hitting the plates.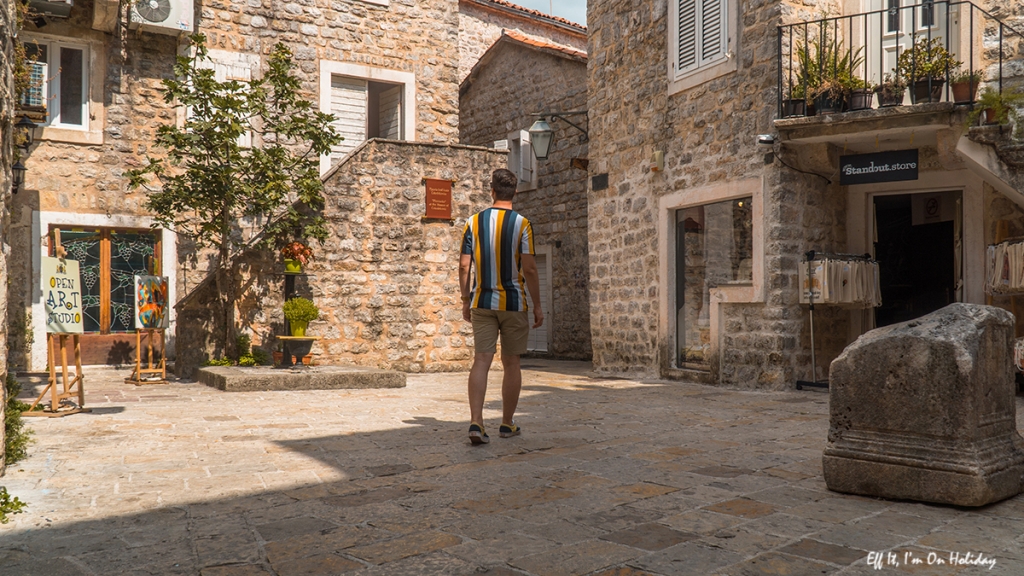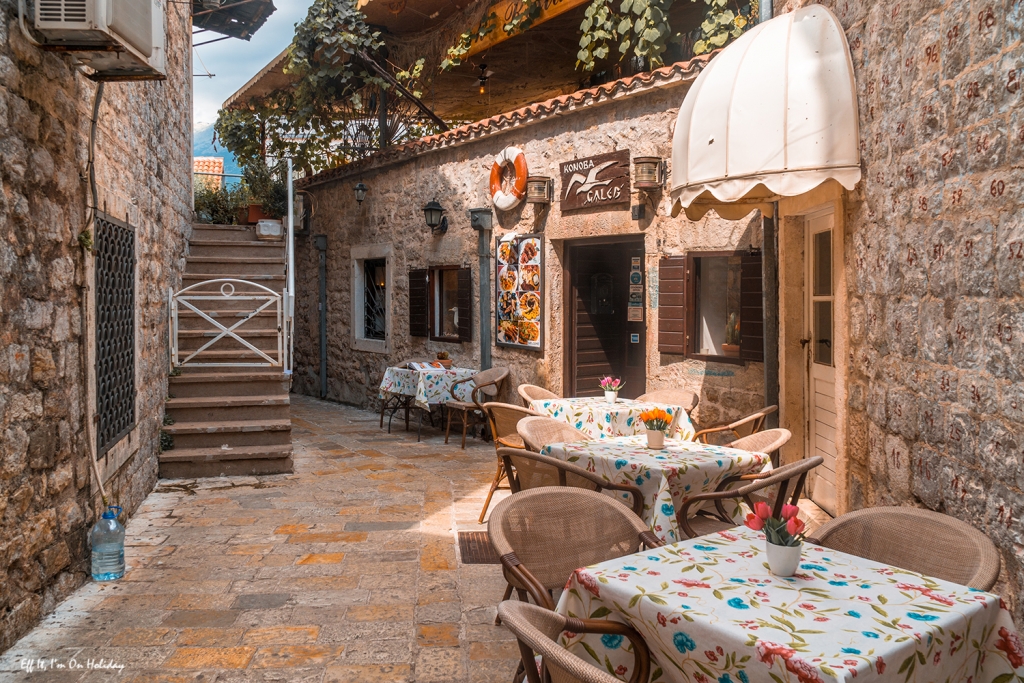 Since we finish the meal early and still have some time, Paul and I rush to see the old town of Budva which I quite like more than Kotor, because there are fewer people and we can wander at our own pace on the labyrinth like alleys.
Driving towards Budva we had seen a lot of cars waiting in line on the other side of the road so we worry that it will take ages to reach Dubrovnik again. One of the downfalls of traveling in high season is long waiting times (for anything, really). Luckily, our guide suggests we take the ferry which saves us a lot of time, as well as a different border crossing, where it turns out we are the first ones there.
We arrive in Dubrovnik at the end of a long day but we are still thinking about the bay with turquoise water and the towns with orange rooftops. You could definitely spend days driving around the bay, stopping from one picturesque town to another. But with limited time (we only get so many annual leave days), a day trip to Kotor from Dubrovnik may be the best option.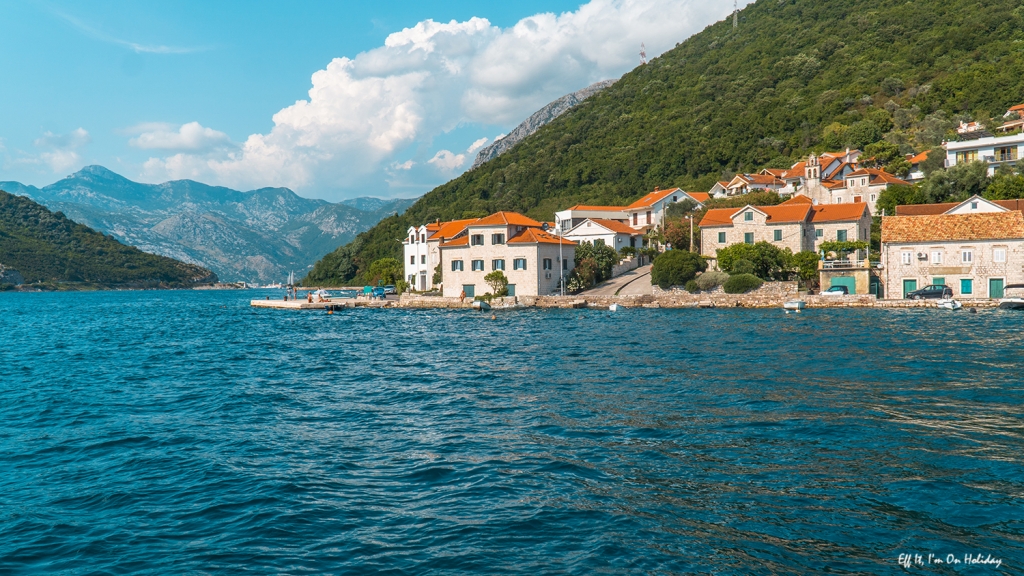 And if you want to have hassle free day, I definitely recommend the private tour from Dubrovnik Day Tours, we all could relax and enjoy the day better. Not only that, but the tour can be tailored to be just as you wish, whether it's stopping in another town or wanting more time in one place and less in another. I would however advise you to avoid august if you can help it. There weren't any big cruise ships when we went to Kotor and still the city was full of tourists. I can only imagine how it gets when there are two or three ginormous ships docked outside the city walls.
Have you ever been to Kotor?
Disclaimer: I received a small discount from Dubrovnik Day Tours in exchange for a mention in this article, but all views are my own. I wouldn't recommend something I didn't try and loved myself. And if you do go on this tour…..do tell me what that coffee at the first stop was like. 😉