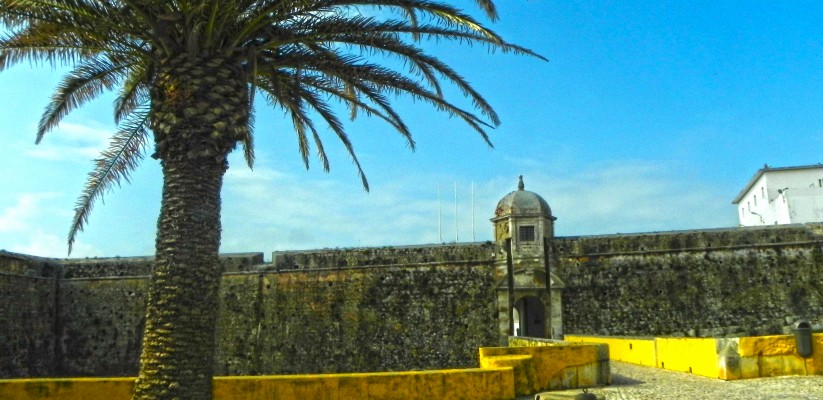 Discover Portugal: Peniche
Reading travel blogs online, I was glad to see how many people fell in love with Lisbon from their first visit. While Lisbon may not be my favorite city (though it's definitely in top 5), Portugal is my favorite country to visit. So today I'm going to be talking about a city 100 km from Lisbon, called Peniche. Well not as much as talking, but showing you pictures to convince you that it's worth a visit.
First of all, what is Peniche and how can you reach it from Lisbon? Peniche is a fishing town that is a breath of fresh air. Notice how I said fishing town, not fishy town, there's nothing fishy about it 🙂 It's very easily accessible from Lisbon by car, on the A8 highway, it takes about an hour and 15 minutes, depending on the traffic. If you don't have a car (though I highly recommend renting one), you can take a bus from the Sete Rios station to Peniche. The buses depart every hour, take a good 90 minutes to get there and cost €8,50 for a one way ride. You can check their website for schedules.
Enough talking, what can I do in Peniche?
You can start your visit with a 15th century fortress that was initially built to defend the town and was later used as a prison, shelter for refugees and nowadays it became a museum. Pictured above and below 🙂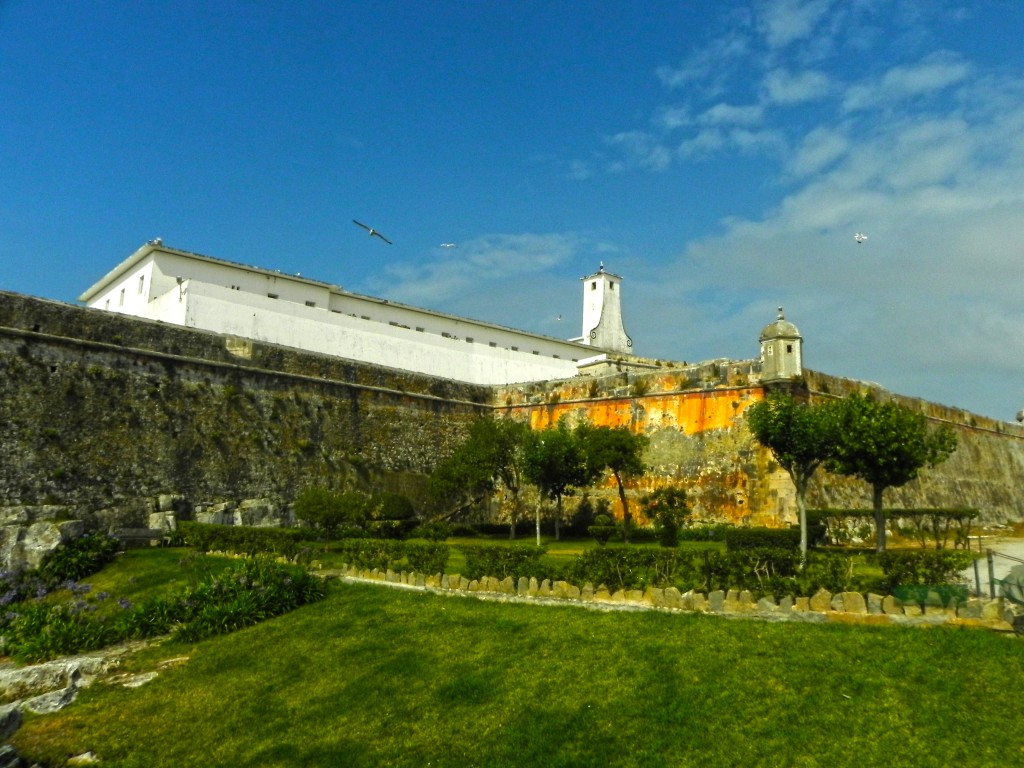 There is no escaping from the colour yellow that you'll find everywhere in Lisbon.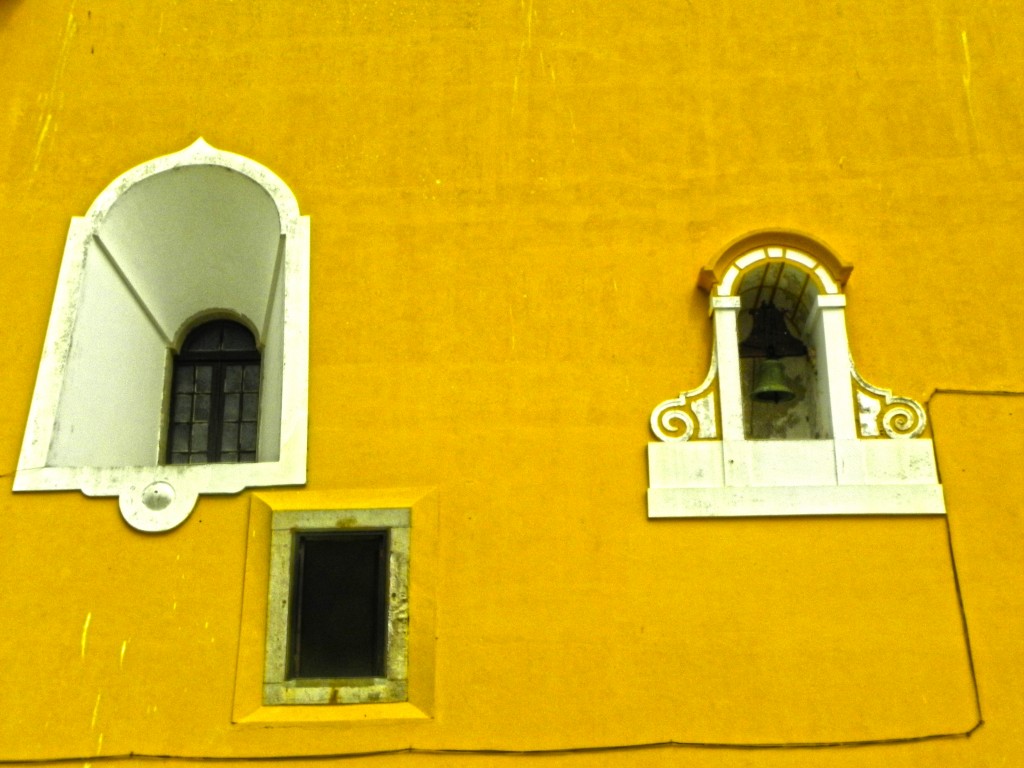 One word: seagulls. Two words: seagulls everywhere!
It also gives you a spectacular view of the ocean.
Hungry? Well here you'll find great seafood that's so great, you'll want to go back on foot for another plate.
Peniche is also famous for its surf beaches. Sadly I don't have pictures of the ones that were actually in Peniche, but I do have a picture of one in Santa Cruz, that's just as good.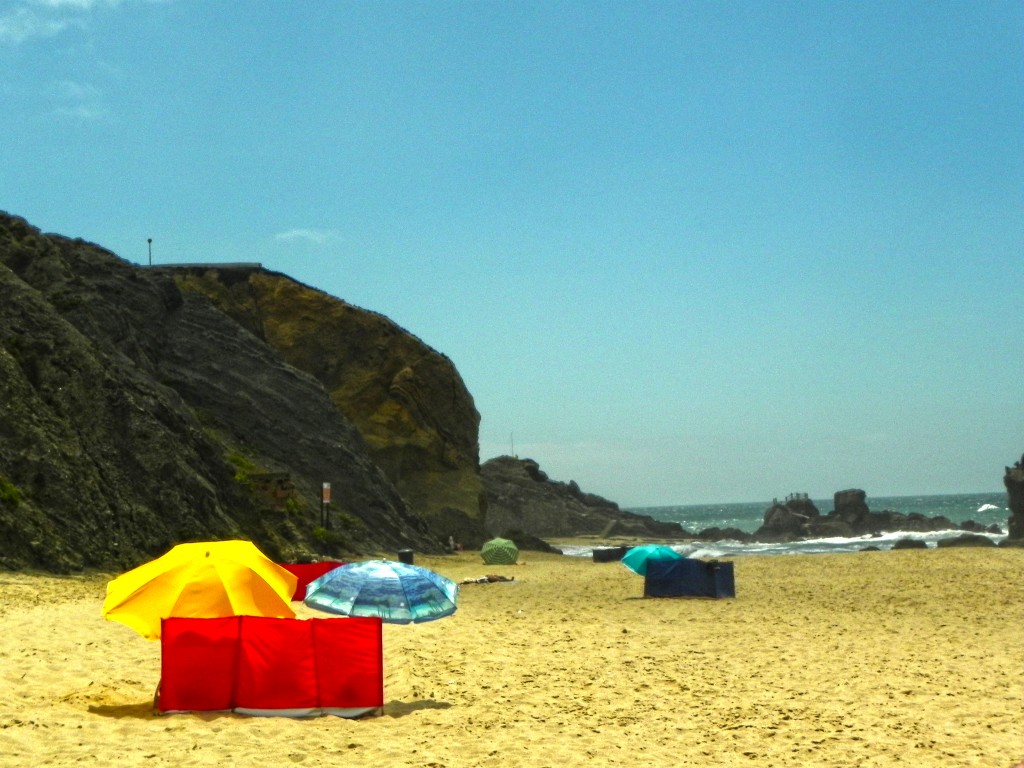 You'll undoubtedly see Portuguese windmills that are in the country for almost 1000 years, some people say. I only saw them from the car, so I don't have a picture but I did get one as a souvenir which you can see on my Instagram, follow me if you want.
I'm a huge fan of rocky formations, so I loved Cabo Carvoeiro, especially since it gave me a nice panoramic view of the Atlantic Ocean.
When we left from Peniche, it didn't take us too long and we found this beautiful hidden beach.
We visited Peniche on our last day and I'm happy to say that the image below is the last one I've seen. It made me sure that I'll return to Portugal in the future. Every time I see it though, it makes me wish that day came sooner. 🙂