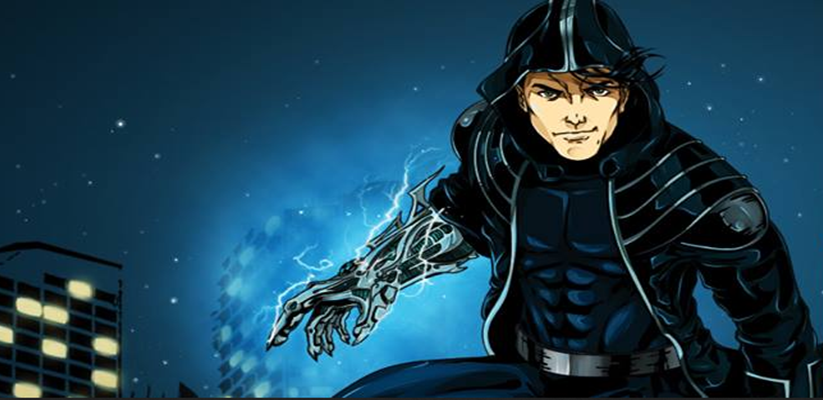 A geeky holiday in Bucharest
Do you like comic books, fantasy/sci-fi novels or tv shows, superheroes, cosplaying, board games, anime, manga, and other things along these lines? Have you always wanted to go to a convention to meet other people who share the same interests as you, but the prices have always terrified you? Would you like to meet your favorite actors and take a photo or chat with them? If you answered yes to these questions, then East European Comic Con in Bucharest, Romania, is where you should be from May 9th to May 11th.
Moving on from this infomercial introduction (buy now, get one free!!!), this post isn't about a holiday I took, but a recommendation for people who would like to be among other geeks and meet Game of Thrones actors without breaking the bank.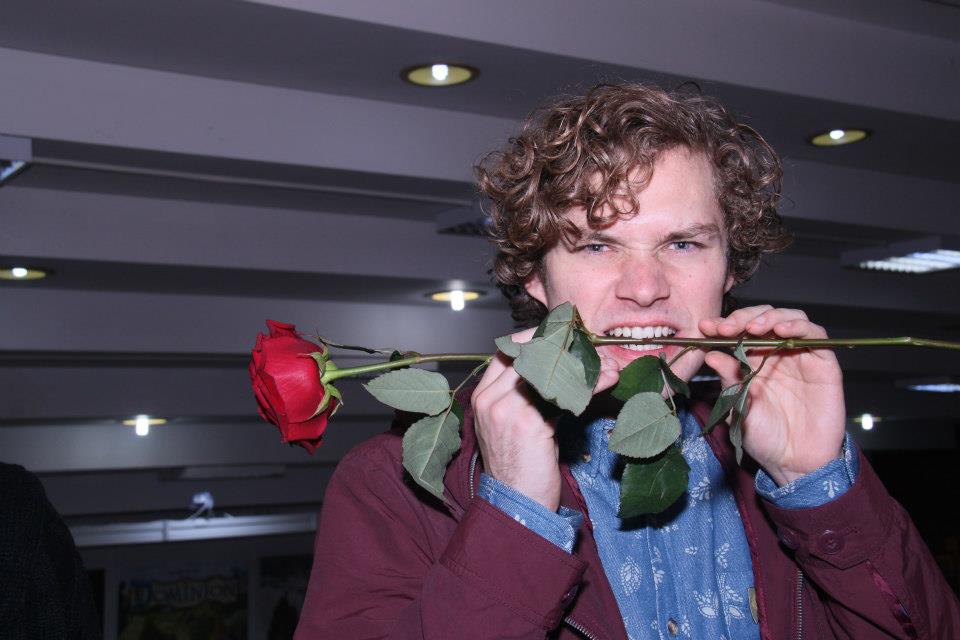 A bit of history: when the first edition of East European Comic Con was announced, people (myself included) were skeptical. Probably because there are a thousand reasons why we can't have nice things. The actors invited were John Rhys-Davies (known as Gimli from Lord of the Rings) and Finn Jones (known as Loras Tyrell from Game of Thrones). Besides the main panels with them, there were comic book artists working for DC Comics, a cosplay contest, a quiz contest, a gaming area, Romanian artists presenting their work, as well as a lot of vendors selling comics, manga, figurines. It was heavenly 🙂 And since more than 9000 people attended, I can say it was a success.
Here's how it was:
The only thing most people (myself included) complained last year was that the location was too small and crowded so this year it was moved to a bigger location, and there are expected a lot more guests. And you can be one of them!
Before you start planning your trip, you should know something about this year's edition. It takes place at Romexpo, a location dedicated to exhibits, concerts and conventions, in the North of the city, next to the Free Press Square. Over 8500 square meters, the issue from last year may have just disappeared.
Here's a  brief overview of what is in store for the attendees in May:
Actors invited: Jason Momoa (Khal Drogo from Game of Thrones), Sebastian Roché (Supernatural and The Vampire Diaries) and Natalia Tena (Tonks from Harry Potter and Osha from Game of Thrones)
Ian Churchill will be present, an artist who worked for Marvel Comics.
Board games area
Free gaming area
Cosplay contest
Over 50 exhibitors
Over 40 artists and writers
Here is a complete list of prices, in RON and euros:
Entrance: 
Friday: 20 RON – 4.4 €
Saturday & Sunday: 25 RON – 5.5 €
All 3 days: 60 RON – 13.2 €
You can find tickets at these prices until May 4th. You can find entrance tickets at the door, but keep in mind that the number of seats at the panels will be limited and you need to book in advance. One panel ticket gives you access to one entrance (Saturday OR Sunday), if you want to attend both, you'll need two panel tickets.
Update: Unlike last year, a photo ticket or an autograph ticket will not grant you a seat at an actor's panel, for that you'll either have to buy a Panel ticket, or a Full ticket, that includes panel, photo and autograph.
Actor

Panel

Photo

Autograph

Panel + Photo + Autograph

Jason Momoa

25 RON

5.5 €

60 RON

13.2 €

50 RON

11 €

120 RON

26.4 €

Sebastian Roché

25 RON

5.5 €

45 RON

9.9 €

35 RON

7.7 €

90 RON

19.8 €

   Natalia   Tena

25 RON

5.5 €

50 RON

11 €

40 RON

8.8 €

100 RON

21.9 €
VIP Packages:
Gold: VIP Party, no waiting, early access, entrance to all 3 days, ONE panel at each actor, photo and autograph from each actor – 500 RON (109.9 €)
Silver: VIP Party, no waiting, early access, entrance to all 3 days, BOTH panels at each actor, photo and autograph from each actor, official t-shirt – 600 RON (131.9 €)
Gold: Silver + Special secret item – 800 RON (175.8 €)
You can buy tickets online on MyTicket.
Sounds good? Well keep reading below a complete (unofficial) guide of a foreigner's at East European Comic Con.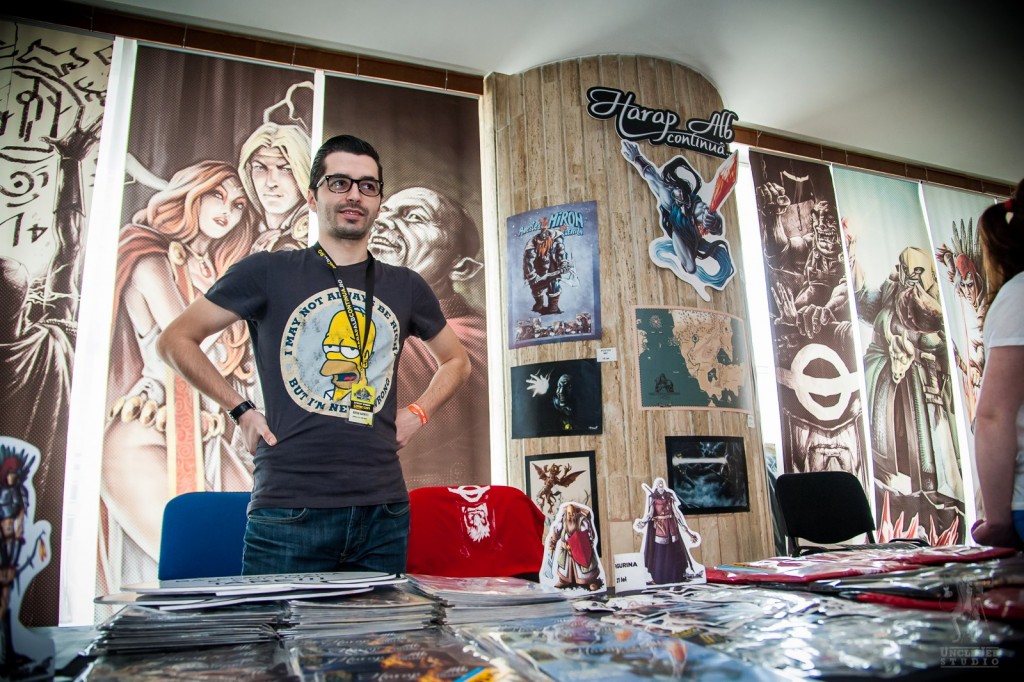 How to get to Bucharest
The first thing you'll need is to book plane, train or bus tickets. Since I don't know where you're coming from, I can only give you some general hints (unless you write in the comments asking for more details). All planes land on the Otopeni airport from where you can take the express buses 780 and 783 where a round trip costs around 1.6 euros. You'll find more about the prices for public transportation in a section below. If you're coming by train, you can quickly get to the venue by bus (105), from the North Station.
Accommodation
Obviously, you'll need a place to sleep after a whole day at the convention. Sadly, in the area there are only 4-star hotels, but there are cheaper alternatives easily accessible by bus. However, if you do want to sleep at a hotel that's right next to the venue, I recommend the following ones:
Pullman Bucharest World Trade Center Hotel – a double room for three nights costs 164 €. This is THE best place to stay at, since the panels with the actors will happen here.
Ramada Parc – a double room for three nights costs 149 €.
You may choose to stay at a hotel close to the train station that's cheaper. From the train station, you can quickly get to Romexpo with the 105 bus.
Ibis Hotel Gara de Nord – a double room for three nights costs 93 €.
Hotel Elizeu – a 3-star hotel with an average of 37 €/night for a double room.
Hello Hotel – right next to Ibis there's this 2-star hotel with an average of 38 €/night for a double room.
Hotel Tempo – 40 € for a double room, per night.
If you want to stay however closer to the city center, I found Hotel Interland a very good choice, there are studios for 80 € (max 2 people), apartments for 4 people at 133€, apartments for 6 people at 200 € and apartments for 8 people at 270 €. All prices are for 3 nights.
If you are travelling with a bigger group, you can find a lot of apartments on Only Apartments, with decent prices and good location (some in the city center as well!). Keep in mind that last year, Finn Jones went to the Old Town part of the city for a beer and a chat with the fans 😉
Public transportation
While the location isn't as close to the city center (this may be its only flaw), it's easily accessible by public transportation. To use buses in Bucharest, you'll need to buy a transport card, that's 3.7 RON (0.8 €) if you don't want it to be individual or 4.7 RON (1.03 €) otherwise. The latter is only useful if you want to buy a pass for a week or more. One ticket for the regular buses, trams or trolleybuses is 1.3 RON (0.3 €) while a ticket for an express bus is 3.5 RON (0.76  €). A pass for one day costs 8 RON (1.75 €) and one for a whole week is 17 RON (3.8 €). The card must be validated when you get on the bus, otherwise you risk a fine.
At the subway it's a whole different story. Technically you can use the card and charge it with cash for a journey, but everyone prefers the paper card with limited number of trips. One with two trips is 4 RON (0.87 €) and one with 10 trips is 15 RON (3.3 €).
Confused? Don't be, it's really easy to get around. 🙂 Here are some ways to get to Romexpo via public transportation:
From Unirii Square (close to the Old Town): express bus 783 to the Free Press Square. Timetables and route here.
From Romana Square: buses 131 and 331.
From the North Station: bus 105 or express bus 780.
By subway: sadly, there is no direct line by subway. However, you can take the M2 (blue) line from, say, Unirii Square to Aviatorilor and then take the buses 131, 331 or 335.
Warning: most places don't accept euros in Bucharest, so you'll need to have some RON with you. You can change at each bank, although some have a better exchange rate. (BRD has one of the worst rates, if I may say so).
Where to eat
The surrounding area is mostly for office buildings so all fast foods or restaurants are closed on weekends. But you can get by bus (131 or 335) to Baneasa Shopping City and Ikea in 10 minutes. Last year they had a food court at the location though and since this year there will be more space, I'm sure you'll find something to eat without losing any time at the convention.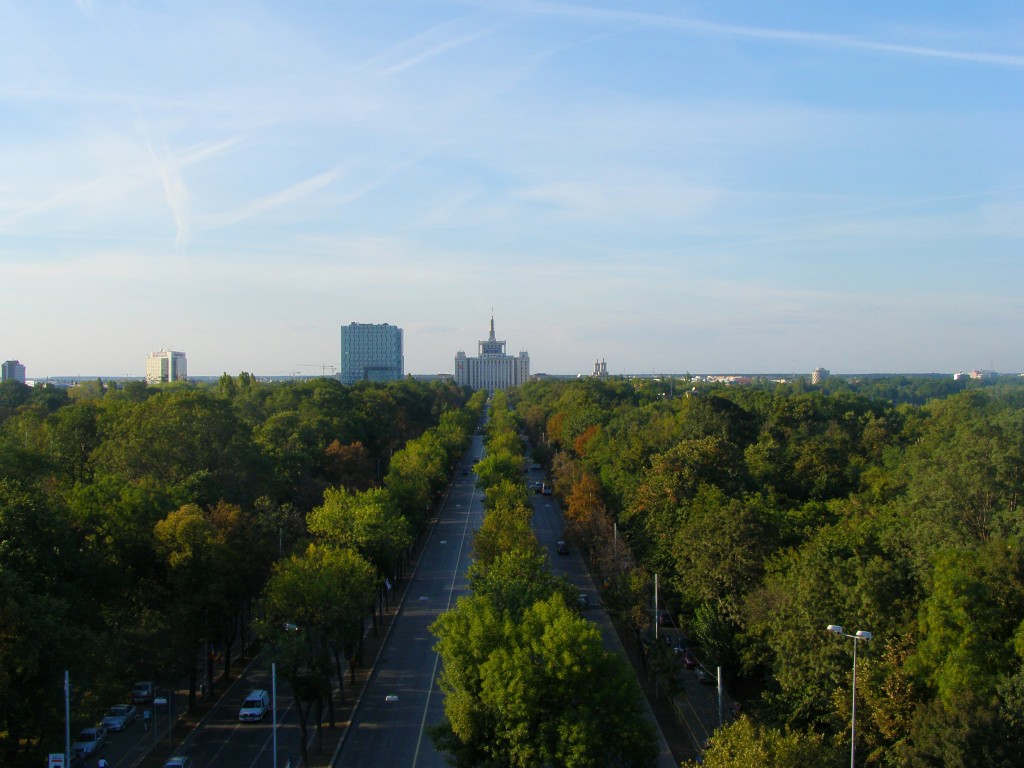 Is there anything I can see nearby if I want to take a break from the convention?
Phew, long title! Well, if you're absolutely sure you want to leave from the convention (choose wisely!), you can visit the beautiful Herastrau Park which is one of my favorites in Bucharest, as well as the Arch of Triumph (though I think it will be closed for renovation). And if you go a bit further, it's Victoriei Square, home of the pigs government. Here you will also find some great museums, such as the Geology Museum, the National History Antipa Museum and the Romanian Peasant Museum.
Well I think this is it. Have fun at the second edition of East European Comic Con and see you there! 😀