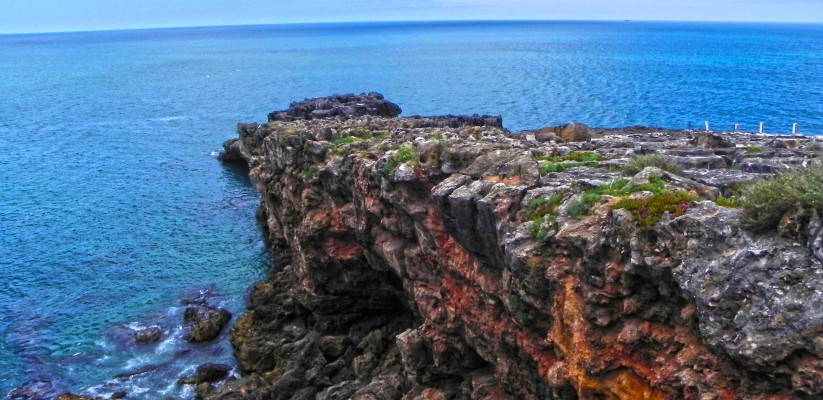 I'm going back to Portugal!
The last few days have been awfully stressful, but last night I got the best news you can give to a traveler: that he's going on a trip. And since it's official, I can say that I'm going to Portugal again, in September. 😀 This makes incredibly enthusiastic because Portugal may just be my favorite country and I'm truly happy that all my favorite bloggers have loved it there as well. Below is a list of reasons  why I can't wait for this holiday.
Lisbon
Granted, we won't be staying in Lisbon, but our flights have convenient times and on the first and last day, I want to see this beautiful city again. I think it's the most charming city I've ever been to, I love exploring and getting lost on the narrow streets with neat old buildings. Writing this, I got A LOT of ideas about what I want to do when I'm there, but I won't have time for everything. So what were your favorite parts of Lisbon and where would you go again? 🙂
The food
I'm not going to lie, the Portuguese cuisine is heavenly. I'm a huge fan of seafood but the cost of a meal like this here in Bucharest costs a lot more than regular food. And it's nowhere near as good. I've never had better mussels, shrimp and octopus (my god, the octopus!) than in Portugal. The traditional carne de Porco à Alentejana (marinated pork with clams) is to die for! And don't even get me started on the pastéis de nata or the Portuguese wine.
Climate
The weather in Portugal doesn't go to extremes, it's never freezing cold or boiling hot. The Atlantic Ocean cools off the country so the weather in the summer is perfect for traveling.
The Atlantic Ocean
Seriously, the first time I saw the ocean was in 2011. Some people could find this odd, but keep in mind that I live far far away from it. Luckily, we have a sea, I can't even imagine what it's like in countries with no access to ocean or sea. Anyway, swimming in the ocean felt special and different. For one, it was terribly cold and salty. 🙂 I'm curious as to how the water is in September, as I've heard it gets warmer.
Breathtaking beauty
There's something even for the fussiest person in Portugal, but one thing everyone can agree on is that this country has some spectacular landscapes. The ocean coast is something I don't see every day and I cannot wait to be there again. I was fascinated by the fact that were rather huge cliffs next to the beach and this is why this time I'm going to…..drum roll please….
Algarve
Rocky beaches, astonishing cliffs, golden sand, sea caves…. I want to see it all! Picturesque cities like Faro and Albufeira are also not to be missed.  I'll admit it though, the main reason for this trip are the beautiful beaches. We'll explore the coast from east to west and I couldn't be more excited. 😀 The sea caves in Benagil are also high on my priority list.
Lagos
Yes, I'm very thrilled about this trip as it is, but my excitement went through the roof when I found out I can go to this wonderful place I've been dreaming about ever since I saw a picture…in high school. I cannot wait to go down the many steps (over 200!) to get to that beach.
Honestly, if you told me that we're going to Portugal, I would just ask when. 🙂 Have you been to the Algarve region? Do you have any recommendations for me?