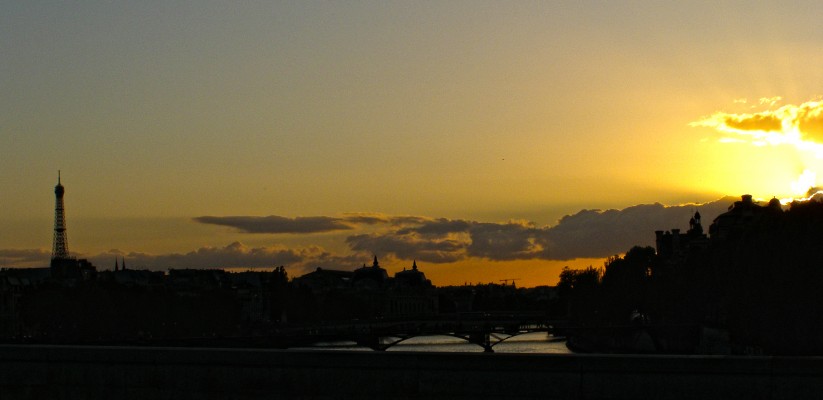 Paris in the eyes of an unexperienced traveler
This blog post is for my mom.
I gave the Paris trip I took in 2009 many aliases: "how it all begun", "the first time I was on a plane", "losing my travel-virginity", "oh my god, it's Mickey Mouse". But in all seriousness, five years ago, my parents wanted to celebrate their 20th anniversary in a memorable way and so we visited the beautiful French city.
I was thinking what can I say that hasn't been said about a city that's been in countless blogs, poems, novels, songs, videos, comic books and so on. What I can add to the never-ending list is my story.Which you many find interesting or not.
Paris is a place in which we can forget ourselves, reinvent, expunge the dead weight of our past.
(Michael Simkins)
I kept going back and forth as to how to write this post and I decided to make a list of the things I liked the most that I would love to visit again.
Montmartre and Sacre-Cœur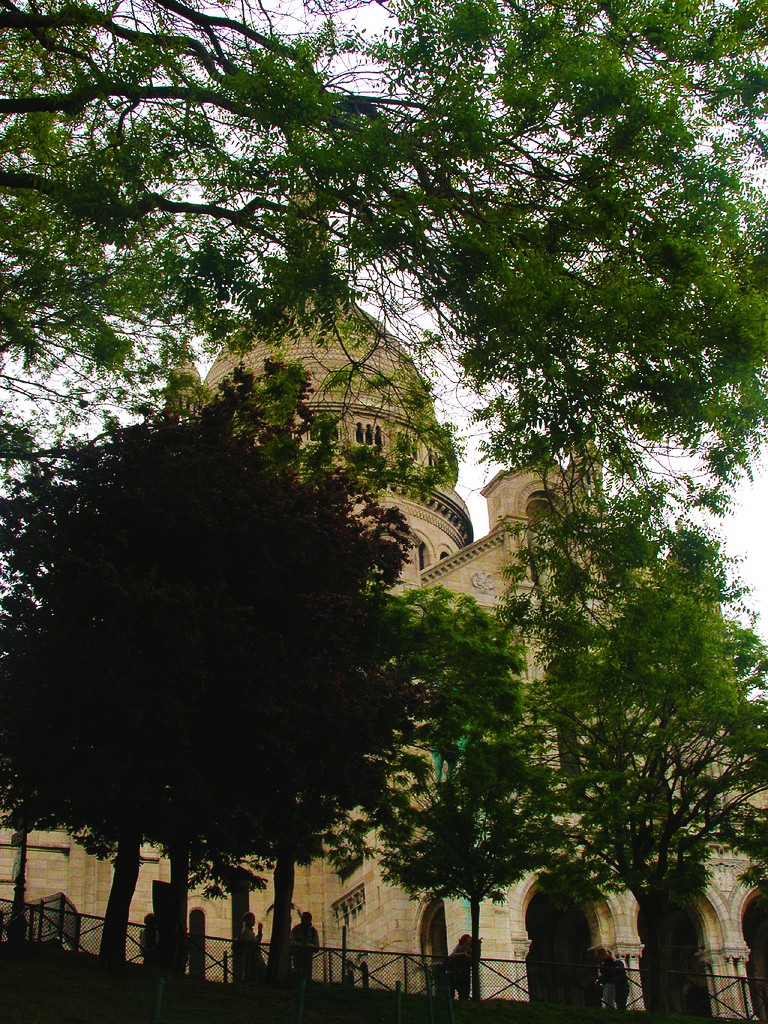 Holy croissants, we're here! We started exploring the city by walking towards the Sacré-Cœur Basilica on the beautiful streets of Montmartre, which may be my favorite place in the city. We weren't quite there when three men approached us. Long coats, ruffled hair, crazy eyes. No, they weren't hobos, they were artists. Artists who wanted to drew our portraits. Looking back, I'm sure we could have said no and walked away but they kept insisting and so we stayed. The whole time I was thinking "do I have to buy it afterwards???" while they were making small talk. I've always disliked how I look in drawn portraits, I think the only one I have prior to this one is from when I was a little kid. So naturally, when I saw it, my mind was thinking "fake smiles, fake smiles, fake smiles." I love it! Yes, we ended up buying them. No, I did not love it. Now we have a funny story that I remember better than actually visiting the basilica. 🙂 Later that evening we saw Opéra Garnier and Place de la Concorde where I caught a glimpse of the Eiffel Tower which was such a strange feeling because I've only seen it in pictures on the internet before.
Ile de la Cite
Rain and cloudy skies can easily turn my day upside down, especially when I'm on holiday. So it's no surprise that I remember the day we visited the Notre-Dame Cathedral as one of my favorite days. Clear blue sky and a breathtaking view of Paris from the top of the cathedral was more than I could ask for. At Saint Chapelle we found out what a very long queue means, but it was well worth it, the stained-glass windows are like nothing I've ever seen. Also worth a visit was Conciergerie, an old prison of Paris.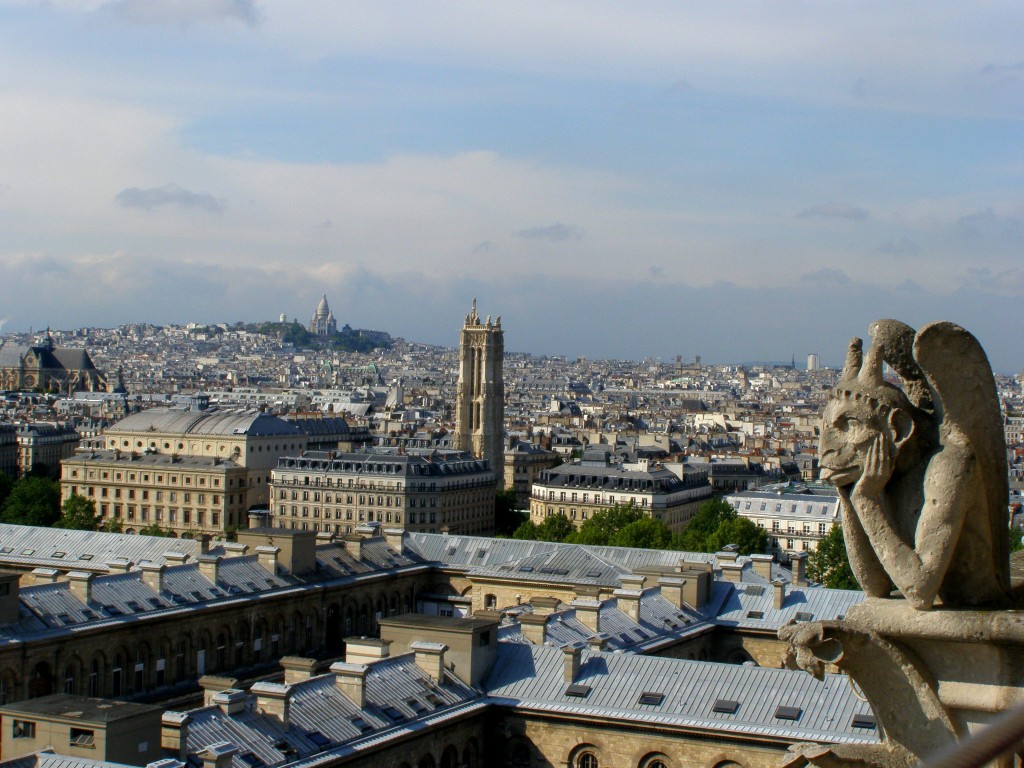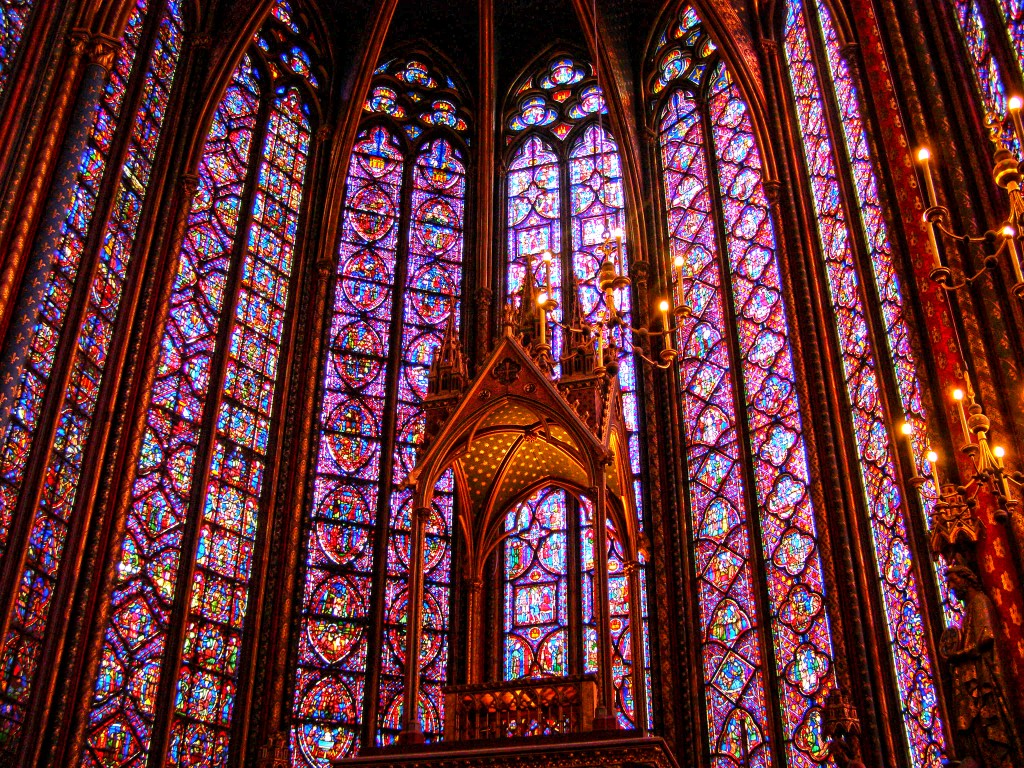 Tuileries Gardens
There are places that one has to see at least once when visiting a city. Take the Louvre Museum for instance. Sure, I enjoyed the Egyptian section where we were the only ones or the beautiful paintings and sculptures. And of course you can't leave without seeing the tiny Mona Lisa (raise your hand if you said "that's it?!" when you saw it). But would I go the second time? No. I would however go to the Tuileries gardens that I found truly charming, sitting there on a warm summer day should be even better.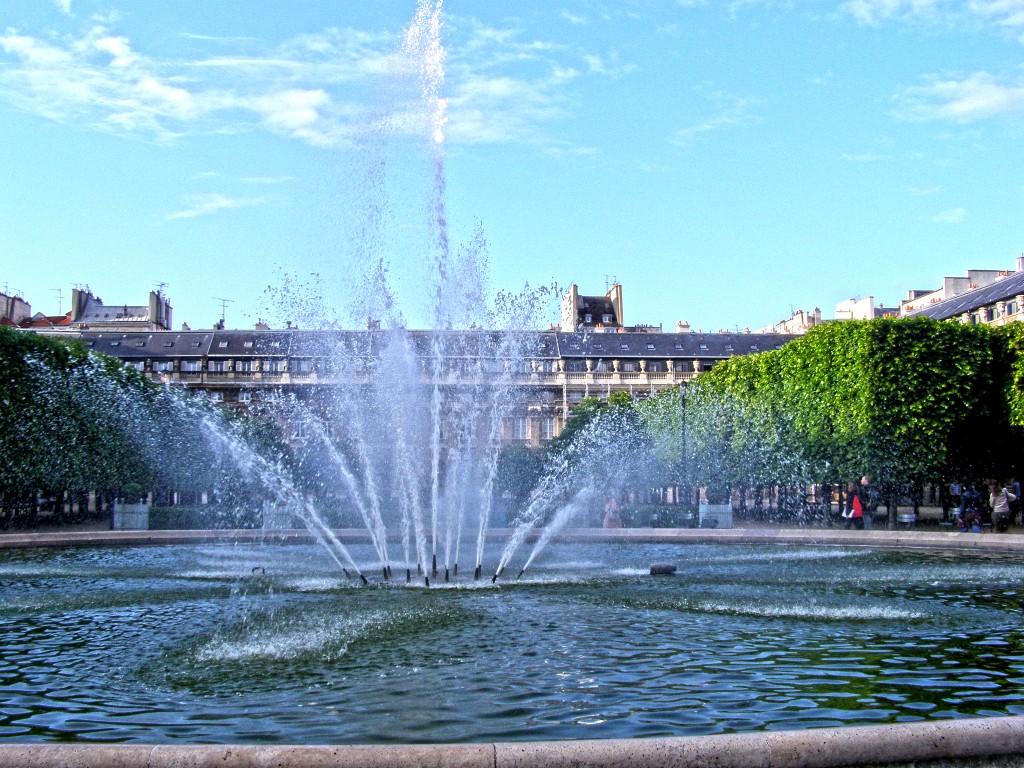 Musee d'Orsay, Dome des Invalides and the Pantheon
What do these three seemingly different places have in common? They're all my favorite spots in Paris that are usually overlooked. Move away from the Louvre and visit Musée d'Orsay, this old train station turned into a museum. When I went there, I immediately had a strong feeling that I've been there before. Guess my past lives liked the museum as well, huh? 😉 If you ask someone why you should visit Dôme des Invalides, they'll tell you that Napoleon is buried there, which may not sound too interesting to some. But the chapel is such a beauty, that it would be a shame not to visit it. The Panthéon was great and all, but it would be nice to see it when I'm not soaking wet because it was raining and we couldn't find the way.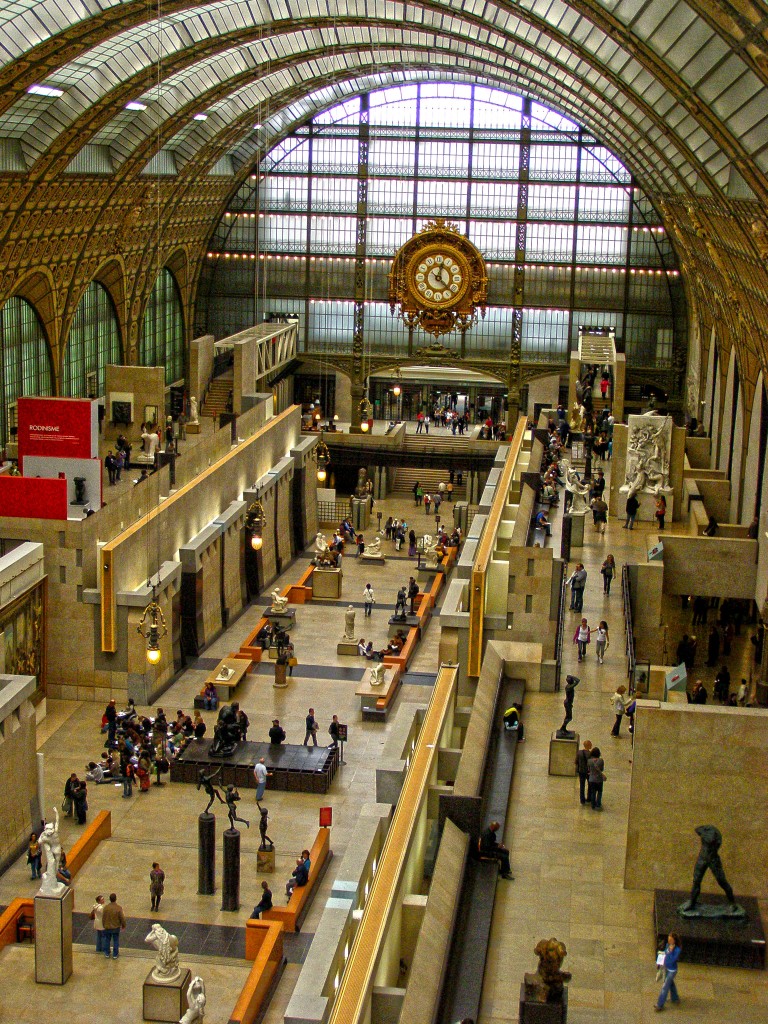 La Defense
The Défense district is something completely different. I remember taking a long subway ride and when we got out I was wondering whether it took us into the future. Imagine the buildings in Montmartre or around Notre Dame. Skyscrapers and modern architecture does seem odd in this painting, don't they? It was also my first time seeing a skyscraper and an IMAX. So it was rather exciting. 🙂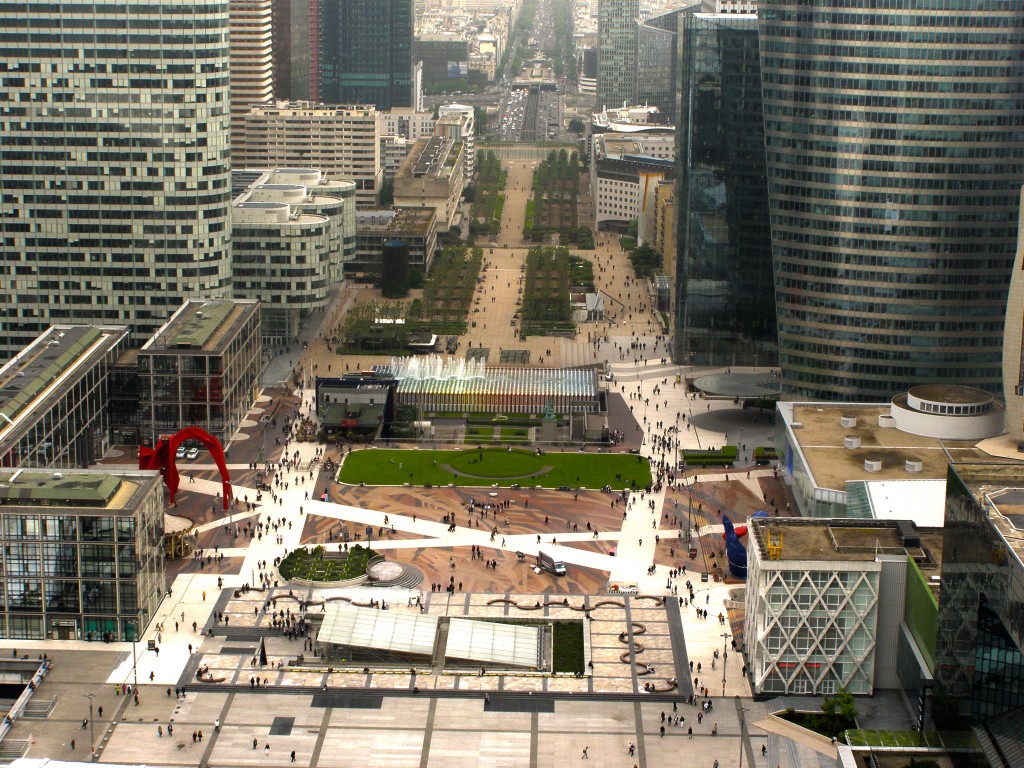 Eiffel Tower
Just like the Louvre, the Eiffel Tower is a French symbol that you cannot miss. But if there's one thing I've learned in my years of travel is – flexible schedule. It would have been much better to go at the top floor of the Eiffel Tower on a sunny day. Granted there weren't too many while we were there, but it wouldn't have hurt to wait and see what happens. This is why I want to go back up there.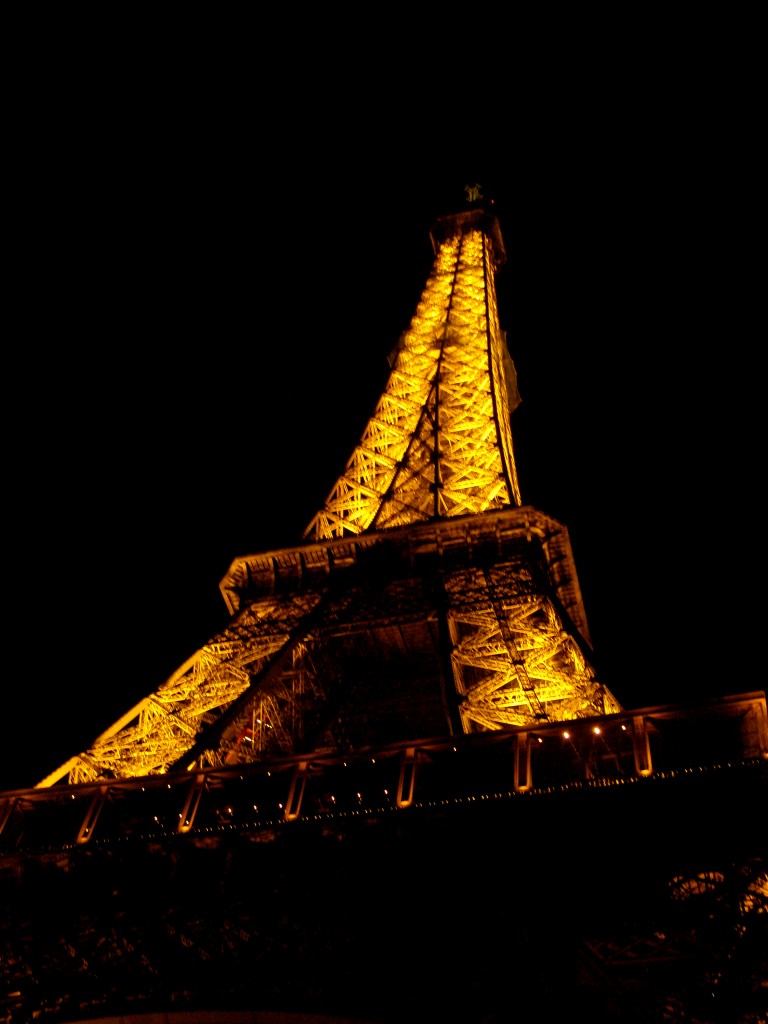 Seine quayside walk and stopping for a glass of wine
It doesn't get better than this! I loved walking alongside the Seine on a warm afternoon and admiring the beautiful view. We later stopped for a glass of wine at a table outside. It was quite chilly, but we didn't mind, we were living the French lifestyle. Sure, the wine wasn't exactly my favorite, but like I said: French.lifestyle!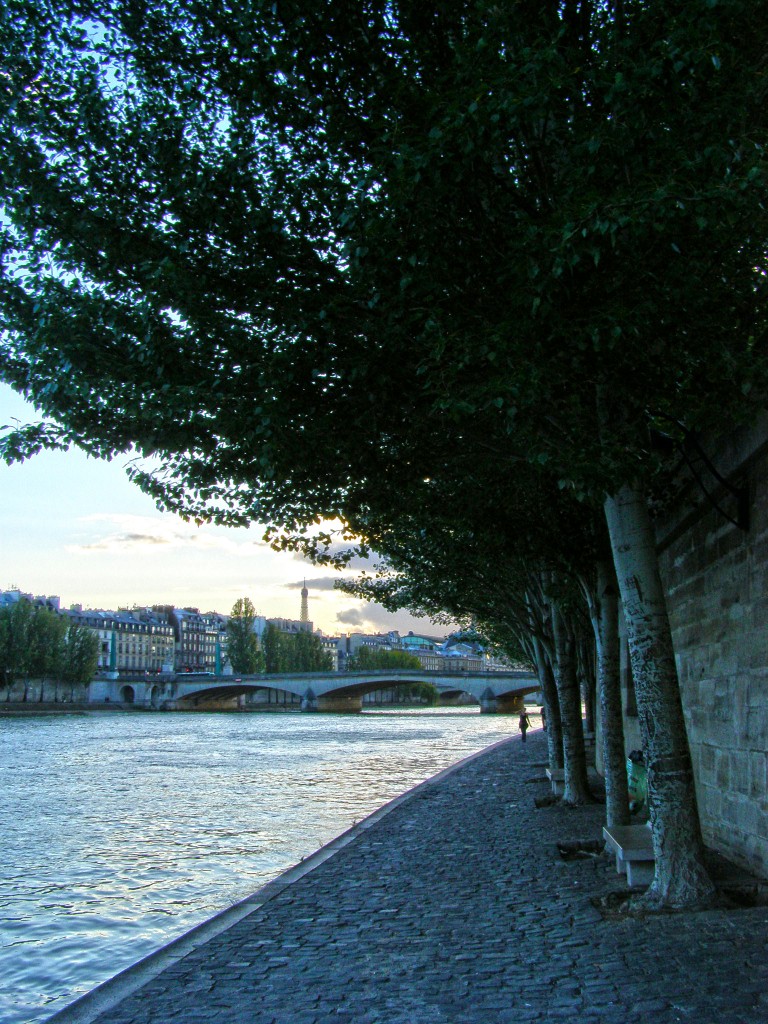 Disneyland
I believe you're never too old for Disneyland and also that my parents were more excited about this than I was. However, I will save these stories for a future post 🙂
Have you been to Paris? What did you like the most?
Paris is always a good idea.
Audrey Hepburn