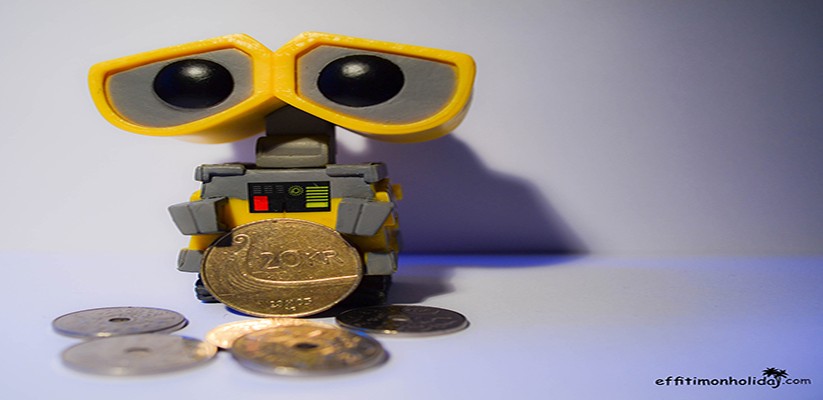 10 Tips To Afford Oslo On A Budget
It's impossible to search about Oslo on Google and not be hit in the face with many warnings that it's the most expensive city in Europe and sometimes this scares people, making them consider a cheaper alternative. I know it scared me last year, when we were tossing around the idea of going for a P!nk concert there. However, after visiting it, I  can honestly say that yes, it is expensive but there are ways to make it more affordable. I'm here to tell you how to enjoy Oslo on a budget, without starving or missing out on great experiences.
1. Research, research, research
So you've bought plane tickets to Oslo, congrats! The first thing you want to do now is to research all the prices, from the entrance fees to the museums, to prices in restaurants or supermarkets. Based on all this information, you will be able to make a budget that you HAVE TO stick with. It is also important to prioritize: think yourself, do you want to spend your time in cafes and restaurants or explore all the interesting museums and attractions?
Here are some sample prices, to make an idea of what you should expect…
Rygge airport transfer
156 kr by train or 160 kr by bus
Sandefjord Torp airport transfer
252 kr by train or 240 kr by bus
One public transportation ticket (valid for 1h)
30 kr or 50 kr if you buy it from the driver
One 24h public transportation ticket
90kr
Museums
From 60 to 110 kr
Oslofjord cruise
269 kr (for the 2h one) and 395 kr (for the 3h one with a prawn buffet)
A pizza at Peppe's Pizza
From 140 kr (medium one) to 270 kr (the most expensive one, for 3 or 4 people)
Main course in affordable restaurants
From 120 kr to 200 kr
A beer in a restaurant or bar
60 – 90 kr
Supermarket prices
0.5L of Coke
22 kr
Skyr (Icelandic yogurt)
19 kr
Mars chocolate bar (large one)
17 kr
Reindeer salami
62 kr
Small pack of traditional brown cheese (brunost)
25 kr
Chocolate
40 kr
Souvenir prices
Fridge magnet
from 50 kr
Shot glass
40 – 60 kr
Keychain
50 kr
I love Oslo t-shirts
around 150 kr
EDIT: I don't want to include the prices in other currencies (#3 explains why) but here are some exchange rates (as of March 17th, 2015) for a better understanding:
Euros: 1kr = 0.114

€

American Dollars: 1kr = 0.121$
British pounds: 1kr = 0.081£
2. Buy the Oslo Pass
Buying the Oslo Pass is a must. Must, as in, not optional. If you want to save money, this is the perfect way to do it. It includes free public transportation (bus, tram, metro and ferry!), free entrance to the most important museums (all the ones I've mentioned in the previous post), discount for the cruises and discount at some great restaurants (with good food and decent prices).
There are three types, based on how long your stay is:
24 hours – 290 kr
48 hours – 425 kr
72 hours – 535 kr
3. Don't think in your local currency
Living in Romania, the first time I went abroad was a bit of a shock, even the cheapest things seemed expensive compared to the prices back home. "Wait, that pack of gum is HOW MUCH?!?!". I soon learned that if I wanted to enjoy a city, I shouldn't convert the prices in my own currency. In Oslo, I had set a budget and decided to stick with it, so the question shouldn't be "how much is this in euros (or pounds)?" but rather "how much will I have left if I buy this thing?". Then again, if you're paying something with a credit card, make sure you do know how much that actually costs 🙂
4. Choose your hotel wisely
There are many hotels in Oslo, some cheaper, some not so much. I wholeheartedly recommend the hotel we've stayed at, it's called Gaustad, and while it's not right in the city center, the tram station is literally right next to the hotel and a tram is always there to take you to the city in 15 minutes or less. Also, it's 5 minutes from the Gaustad T-Bane station. The best part though? A double room was around €60 per night, including the most amazing breakfast I've had in a hotel.
Other options you may want to consider are the Anker Hostel or the Anker Hotel, where we booked rooms before finding Gaustad.
5. Don't buy bottled water
Buying bottled water is a waste of money in Norway, as their tap water is excellent. Fill a bottle and take it with you when you go into town. Also, if you order water in restaurants, it's going to be free. This way you'll be staying healthy and your body, as well as your wallet will thank you for not choosing other drinks. 😉
6. The supermarkets are your friends
You will save a lot of money buying  food from the supermarket and making your own sandwiches, if you want a quick snack during the day (or night, if you suffer from night eating syndrome). There are many supermarket chains in Oslo, but people generally say it's best to go to the Kiwi, Rema and Rimi ones, since they are cheaper than the rest.
7. Avoid restaurants on Karl Johans gate and Aker Brygge
There are many restaurants on Karl Johans gate, as well as in Aker Brygge, but since they are popular areas for tourists, the prices are higher than usual, with Aker Brygge said to be the most expensive area in Oslo. There are many other restaurants near these places that have decent prices and great food. We went to two of these restaurants, mostly because we had nice discounts with the Oslo Pass:
Kaffistova – a nice restaurant with delicious Norwegian specialties and some mouthwatering deserts. I left the restaurant so full, I didn't even want to think about food for the rest of the day.
Kafe Celsius – located in the Christiania square, it's surrounded by some of the oldest buildings in the city. It's located close to the City Hall and right next to the Akershus Fortress and during the summer the outdoor seating is quite lovely. You can read my review on TripAdvisor which includes a picture of the heavenly pasta I've had.
8. Take advantage of the student discounts
Being a student will help you save money as there are some places offering discounts. For example, a bus ticket from the Rygge airport will be with 40 kr cheaper and a ticket for the bus from Sandefjord Torp costs less with 60 kr. You can even get 20% off from the price of the Oslo Pass, but only at the Tourist Information Center (which may be inconvenient if you want to buy the pass right when you come from the airport, since you need to walk quite a bit from the train station to the City Hall)
9. Buy souvenirs from the Tax Free shops
I didn't know this before going to Oslo, but if you're not a Norwegian resident, you can get a tax refund on all the things you buy from the shops labeled as Tax Free. The minimum amount of your purchase has to be 315 kr for goods and 290 kr for food and you can add all the purchases made by you and your friends, to get more money back. There are many places you can get your refund, including at the airport. They told us you need to show the things you've bought before receiving the money, but at the Torp airport this wasn't necessary (it would've been hard to do it though, since this happened after the security check and we couldn't take on the place some of the stuff we had). The friendly staff working at these shops will answer all your questions and help you with anything you need.
10. Marry a Norwegian
If everything fails, you can always marry a good looking Norwegian, buy a house on one of the islands and in winter you can ice skate to the city, living happily ever after. Actually, disregard all the previous points and just consider this one! 😆
So there you have it, the best ways to save money when travelling to the most expensive city in Europe, because the prices shouldn't stop you from enjoying this beautiful city.