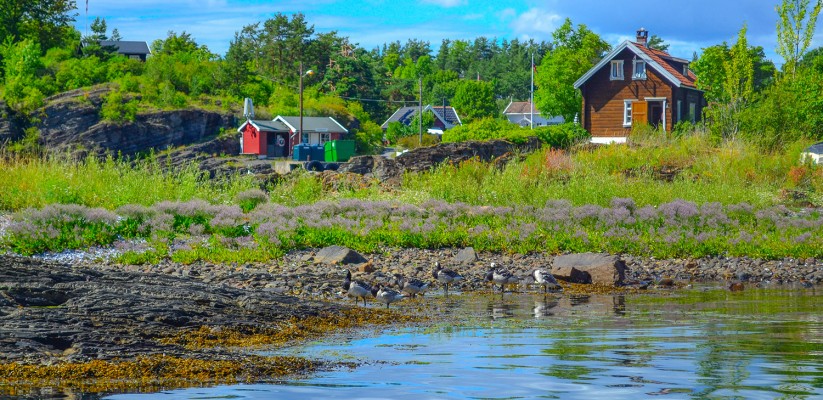 The Oslofjord Experience
Norway is widely known for its breathtaking landscapes and scenic views, all thanks to the gorgeous fjords. The capital city is no exception,  although the Oslofjord is nowhere near the stunning Geirangerfjord, but if you are in Oslo, it would be a shame not to take a cruise and enjoy a sunny day passing all the islands and colorful houses. So here is a photo essay about the cruise we've taken, as well as some information to help you if you're planning a trip to Oslo.
There best cruises you can find in Oslo are the ones offered by Båtservice, there are three options and for all of them you can get a 15% discount with the Oslo Pass:
Mini Cruise Hop On – Hop Off – 185 NOK;
Fjord Sightseeing – the one we took that costs 269 NOK, takes two hours and passes all the beautiful islands with idyllic houses;

Norwegian Evening on the Fjord, a three hour evening cruise on a sailing ship, with a Norwegian prawn buffet included
Enough talking here are some pictures… 😀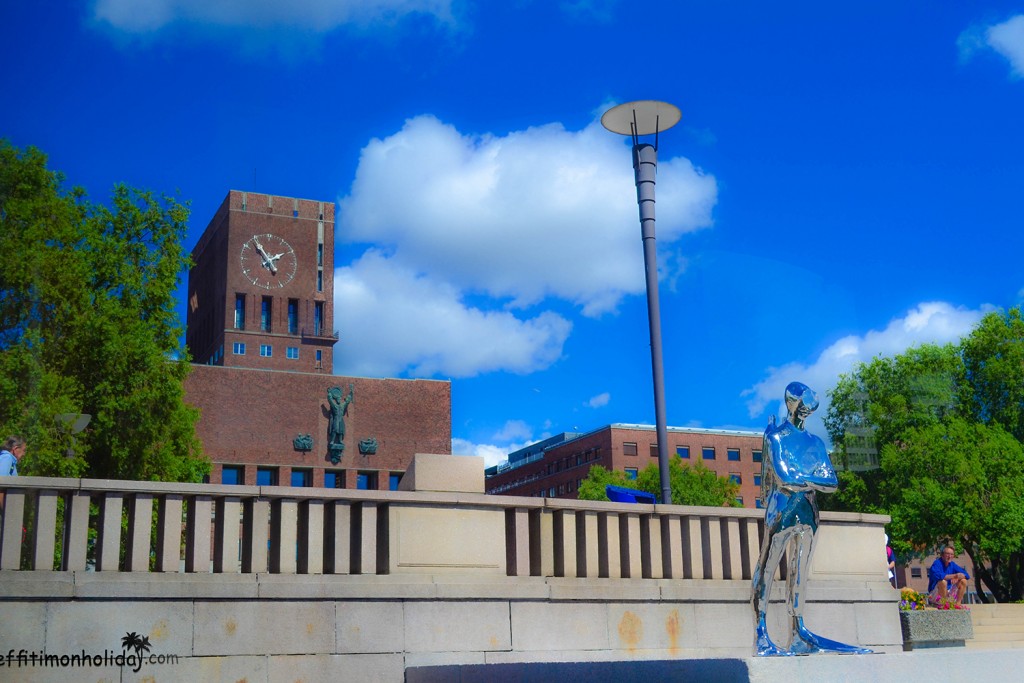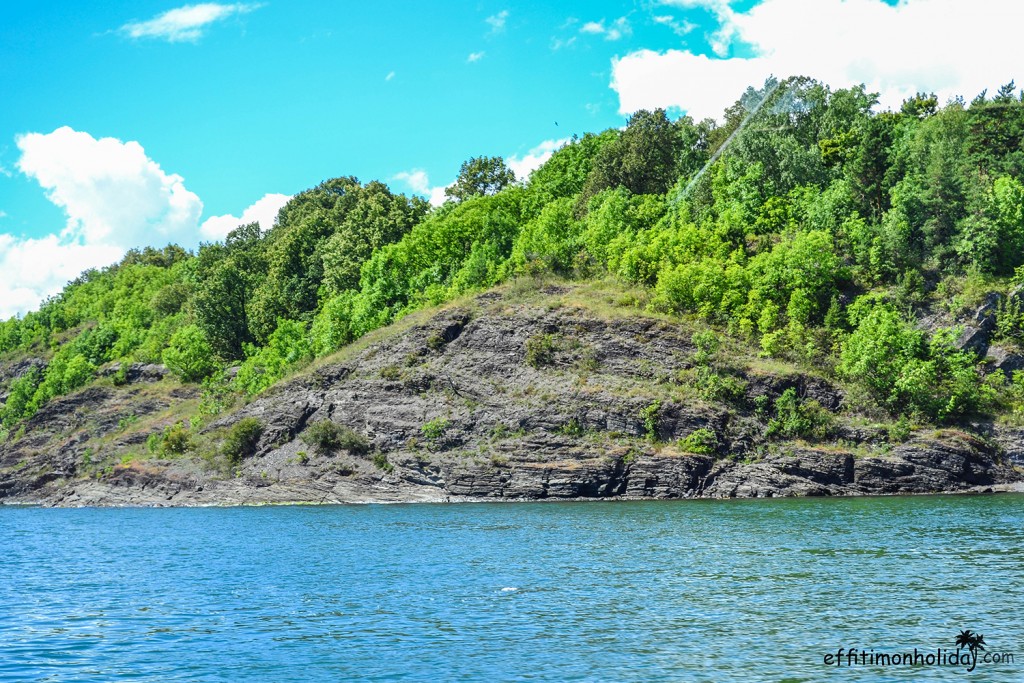 What I liked the most was that there was a guide, telling us what we were seeing, as well as some funny stories.  For instance, on one of the islands, a rich man wanted an elevator in the mountain that went from inside the house all the way to the beach. He got everything ready, but in the end they didn't allow him to install an elevator so he ended up with a spiral staircase. I have no idea how he survived! 😆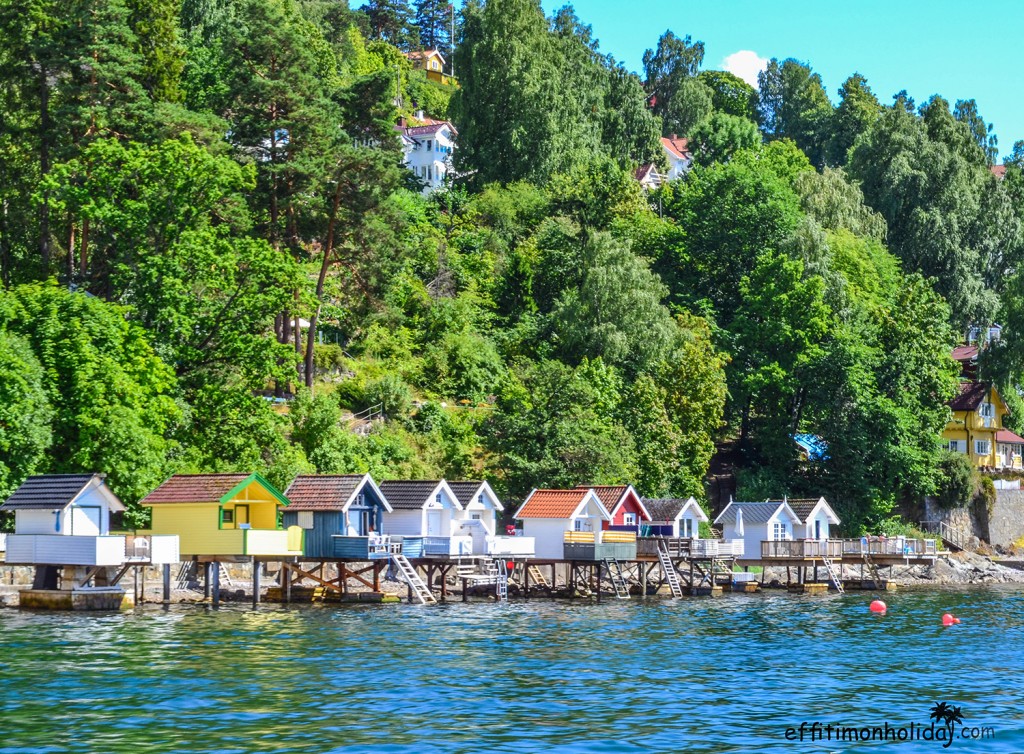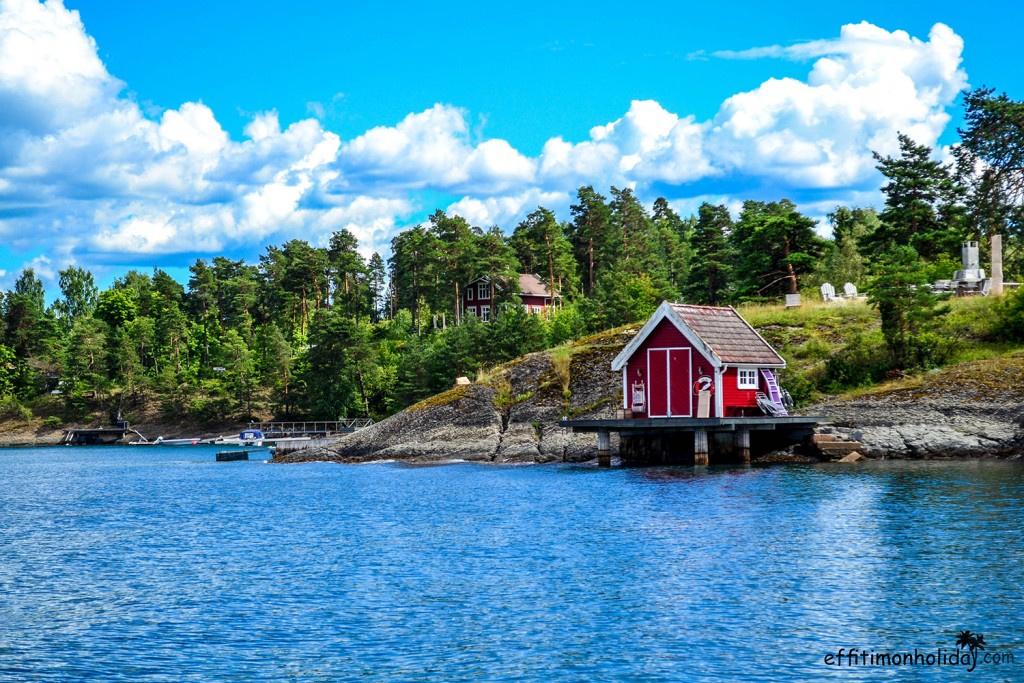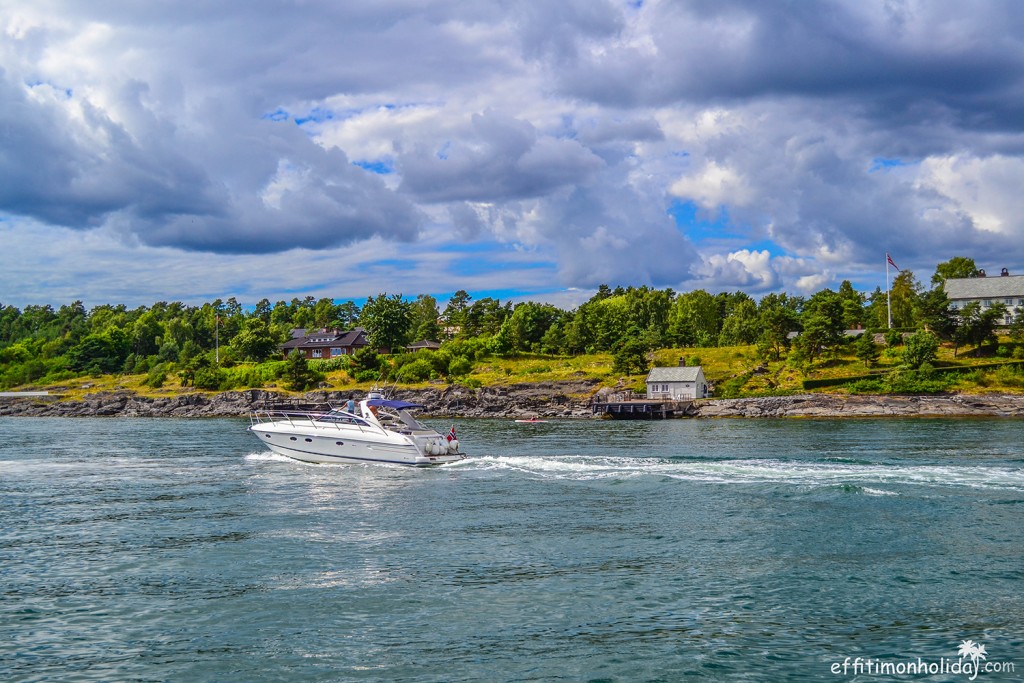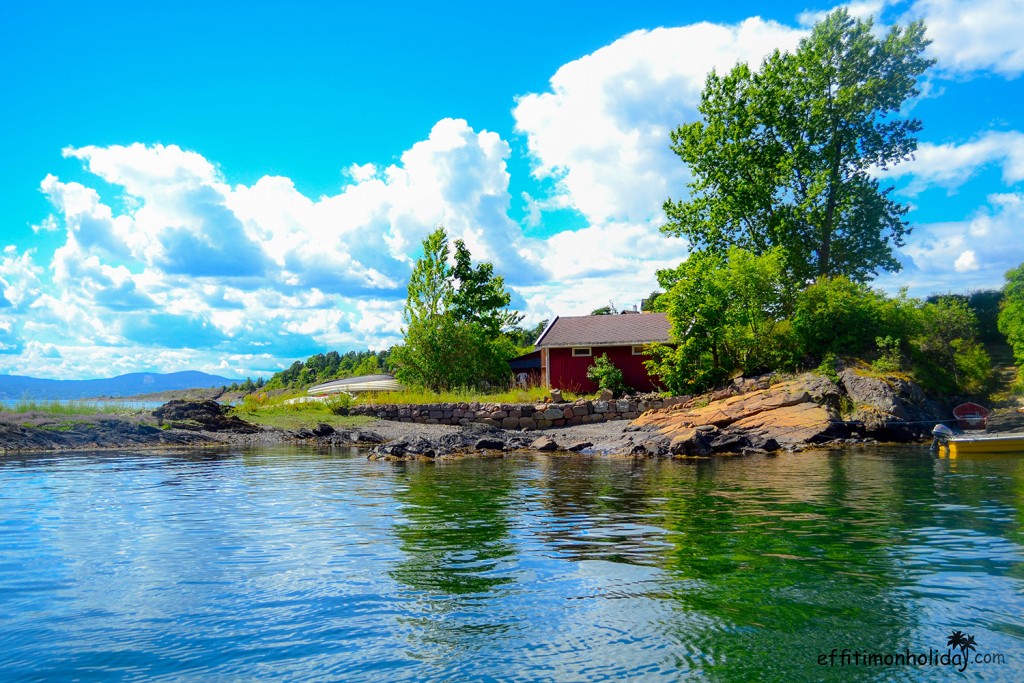 A couple of my friends found the three hour cruise more interesting, so I asked them for a few pictures to share here. The pictures belong to them, but the edit is mine. 🙂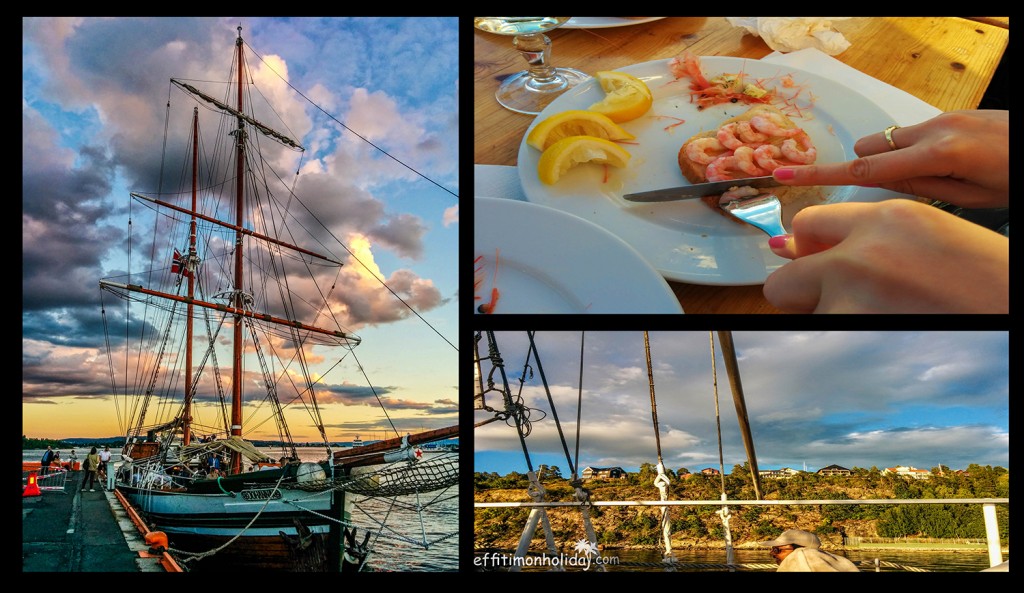 Photo tip: If you choose the two hour cruise, make sure you arrive in time before departure, to find a spot at the back of the ship, where there are no windows. However, if you find all the good seats are taken, make sure you're at the front, where you can stick your head out and take some photos. People will hate you if you stay there all the time though. I know how much it bothered me when someone stood there a lot, while I was waiting behind them.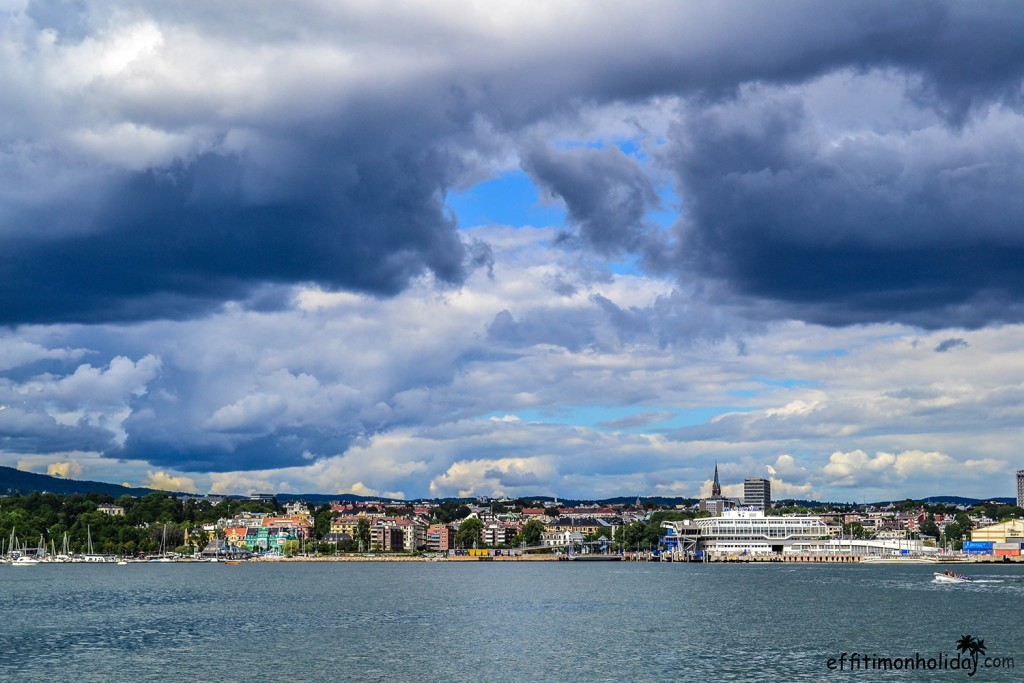 While the cruises don't get near the city of Drøbak, maybe you could consider a different cruise and a day trip to this lovely town if you have time (sadly, I didn't spend enough time in Oslo 🙁 ).
Have you been on a cruise on the Oslofjord? Did you enjoy it as much as I did?