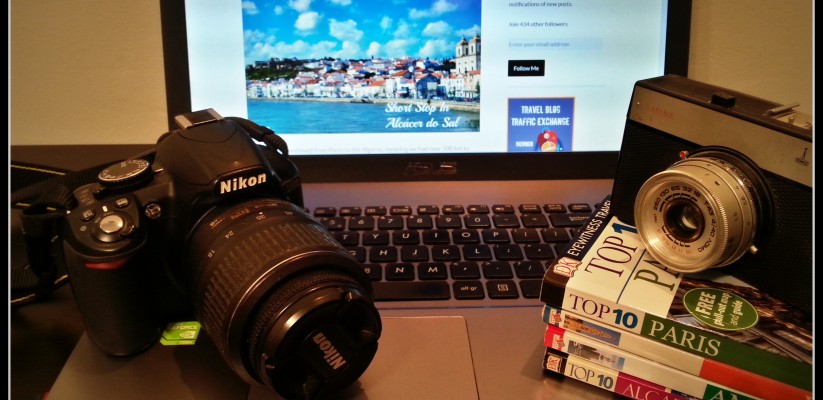 Thursday Tidbits: My writing process
For this week's Thursday Tidbits, I thought I'd try something different. About a month ago, the talented Allane from Packing My Suitcase, who is one of the nicest persons I've met through blogging, has invited me to join the blog hop and  talk about my writing process.
It took a while, but I've always found it interesting to catch a glimpse of how other bloggers write their posts, so I couldn't pass this opportunity to talk about my process…
What am I working on?
At the moment, I'm writing this, duh. Besides the current post, I am recapping my road trip in Portugal from this summer, as well as writing some posts about destinations in Romania. I am always looking to vary the topics so I will be writing some helpful tips about traveling and photography in the future. There are also a lot of places I've seen that I haven't covered here, so hopefully I won't be running out of ideas soon. Besides, the first anniversary of Eff It, I'm On Holiday is approaching and I'm planning something special. 😉
How does my work differ from others of its genre?
Mostly because it's written by me! 😛 I try to bring a personal touch to every post, even if it's just a travel guide, adding humor and details from my own experiences. In all honesty, I'm still trying to find my voice, my own unique style. However, it seems like almost all the blogs I read are written by nomads traveling from one place to another, by couples or by women traveling solo. Obviously, I'm not either of those, due to commitments and well…genetics. I am comfortable with traveling part time and I enjoy the thrill of always thinking and planning where to go next to fit the budget and everyone's preferences.
Why do I write what I do?
Before I started this blog, I was only looking for a place to upload my best photos. That thought evolved and I realized I had missed writing, so why not combine three of my favorite things and create a travel blog? I also discovered it's a great way to remember all the little details from my trips that I may forget in a few years. But I didn't know I would come to love it as much as I do. I love coming back week after week and share stories and photographs from the road and I love that I can help and inspire other people to travel.
How does my writing process work?
Ah, the million dollar question of this post. Well it goes something like this: I decide on a theme for the post. Stare at the blank screen. Panic. Just kidding, I get an idea for a future post (usually at the worst time possible – before falling asleep, in the shower, on my way to work) and make sure to write down some notes for future reference. I use the Minutes app on my phone because it syncs with Dropbox which makes it perfect for quick notes and Microsoft's OneNote (I have almost an entire post there, just waiting for the right time). When I sit down to write a post, I start by choosing which images I will use because it will help me have an idea of how I'll organize the post. After making some minor adjustments to the images and spending a long time picking which ones will make the cut because I chose way too many (again), it's finally time to start writing the post. Generally, I like writing my posts a few days in advance, but there were times when you could find me writing on a Sunday at 2 AM. 🙂
But to be completely honest sometimes it's not even me who writes the posts….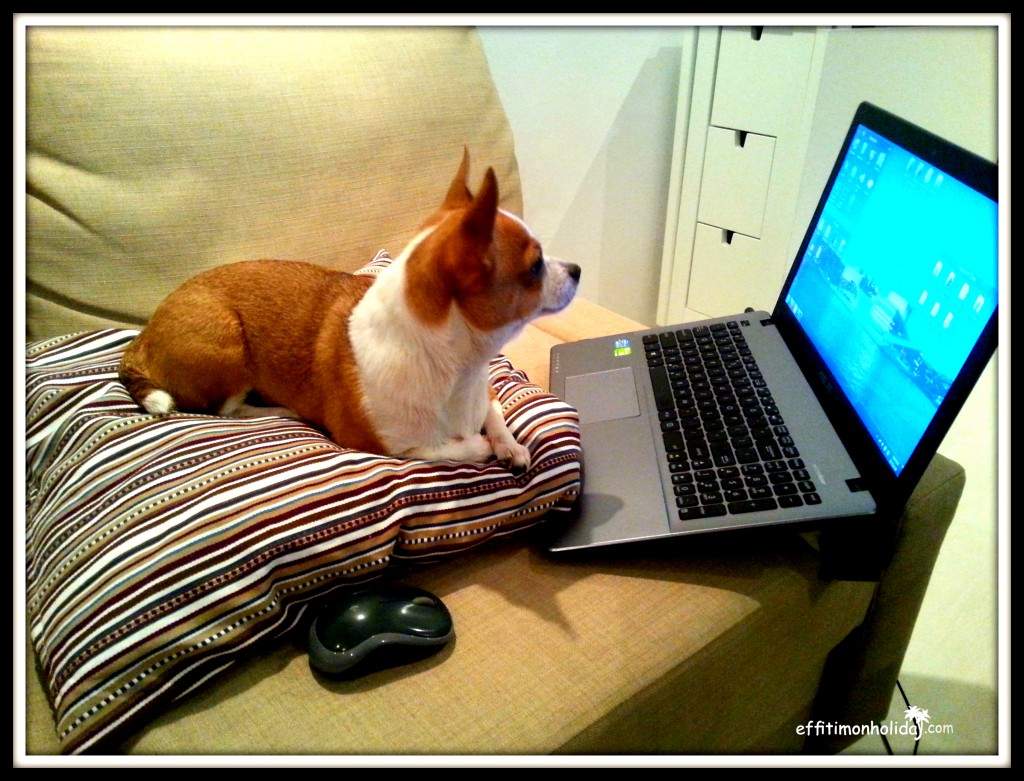 Now to pass on the burden honor of sharing their writing process…
David and Le from Wise Monkeys Abroad  – An Australian couple, their beautiful photos and excellent posts will make you want to follow them along their adventures. Virtually, not in a creepy stalking kind of way. They have recently walked 800 km all for a good cause. In addition to all this, I'm curious to seeing how they write as a couple.
John from Continental Breakfast Travel – Having recently moved to Dusseldorf, John is enjoying the expat life and spends all his money on city breaks (according to him). He always returns from the road with great stories from gorgeous places. Could his interest in Eastern Europe will finally bring him to Romania next year? This sounded like a movie trailer, I should also add a "coming soon, to a city near you". I'm also interested in finding out about another guy's writing style.
Kavitha from RedBohemia -Last but definitely not least, Kavitha is a wonderful person whose posts will teach you life lessons, fill you with wanderlust and generally inspire you to be a better writer. They certainly have this effect on me and I always read her posts twice, since they are that good! 🙂