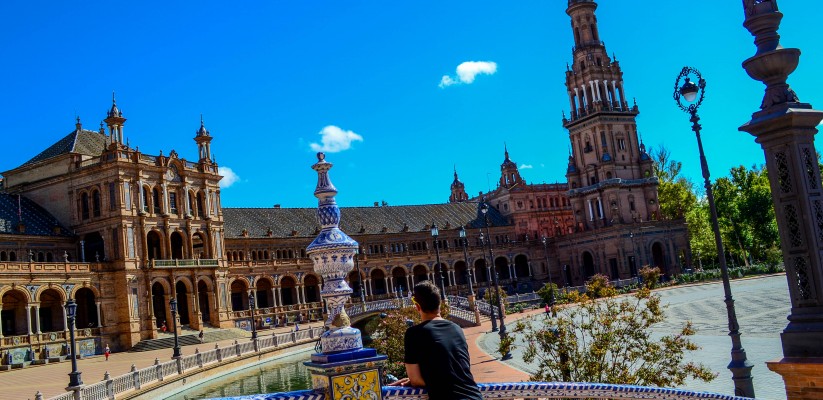 Dreaming About Seville
Every time I visit Spain I get this overwhelming feeling of serenity. I don't know how to describe it, it's like all my worries and troubling thoughts are miles away (mainly because they literally are) and all that's left is pure joy. So when I saw that we can visit the city in under two and a half hours from our place in the Algarve, I knew I couldn't pass this opportunity, so I called it an early birthday present to myself. When we arrived, I had only one thought: Seville is GORGEOUS! Yes, it deserves to be in caps. In fact, should I have written the "5 cities to return to" post now, the list would look different. Watch out Barcelona, you've got some serious competition!
Sadly, we had limited time in the city so in case you were wondering what can you do for a day in Seville, I'm here to tell you what you mustn't miss.
The cathedral & Giralda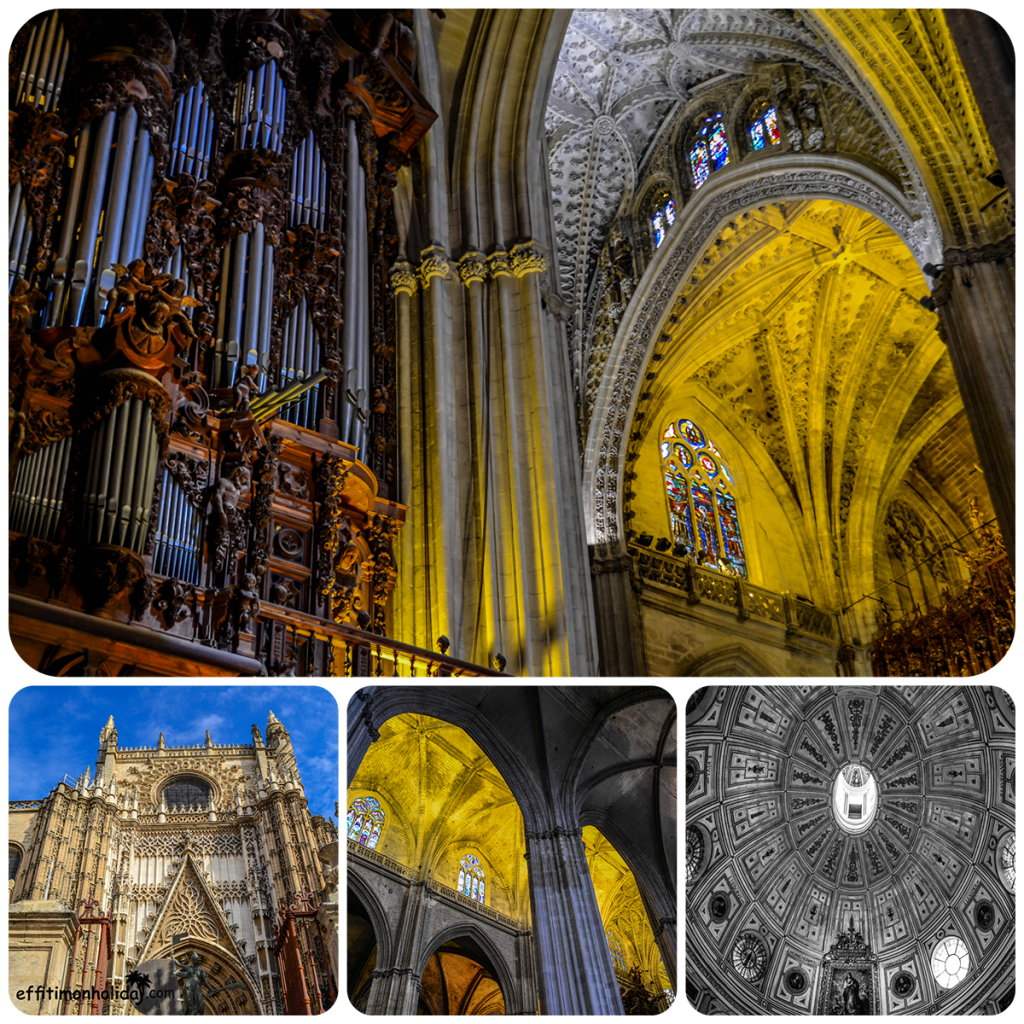 An UNESCO World Heritage Site, the Gothic Cathedral of Saint Mary of the See is simply the most beautiful cathedral I have ever seen. The biggest religious building in Spain (with 23500 square meters!), on the outside it may seem like your typical Gothic cathedral, but the interior is breathtaking and you can easily fill an entire memory card while photography the 80 (EIGHTY!) chapels. Here's a tip: look up! There are so many stunning vaults in different styles, from the Gothic lace-like, to Renaissance and Baroque.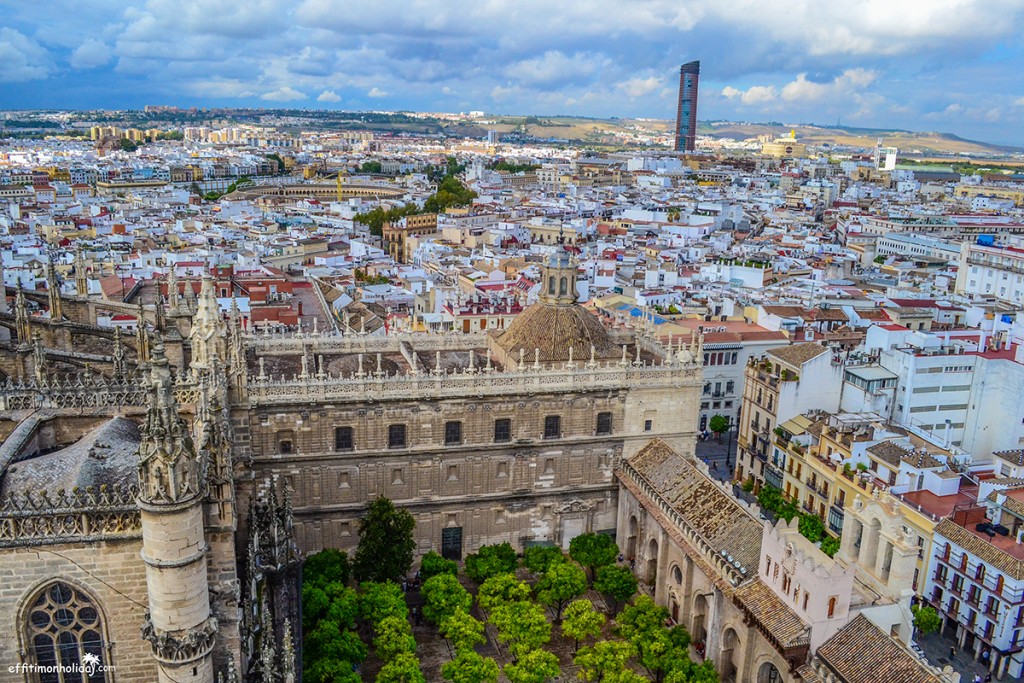 From the cathedral, you can visit the Giralda Tower and walk to the top floor for a great view over the city. That is, if you can see anything from all the iPad-photographers up there. I said walk, because there aren't any stairs, there are ramps for a quick and easy access. 35 floors don't sound so scary now, do they? I found it interesting that there are many other towers inspired by it throughout the world, especially in the US.
Alcázar of Seville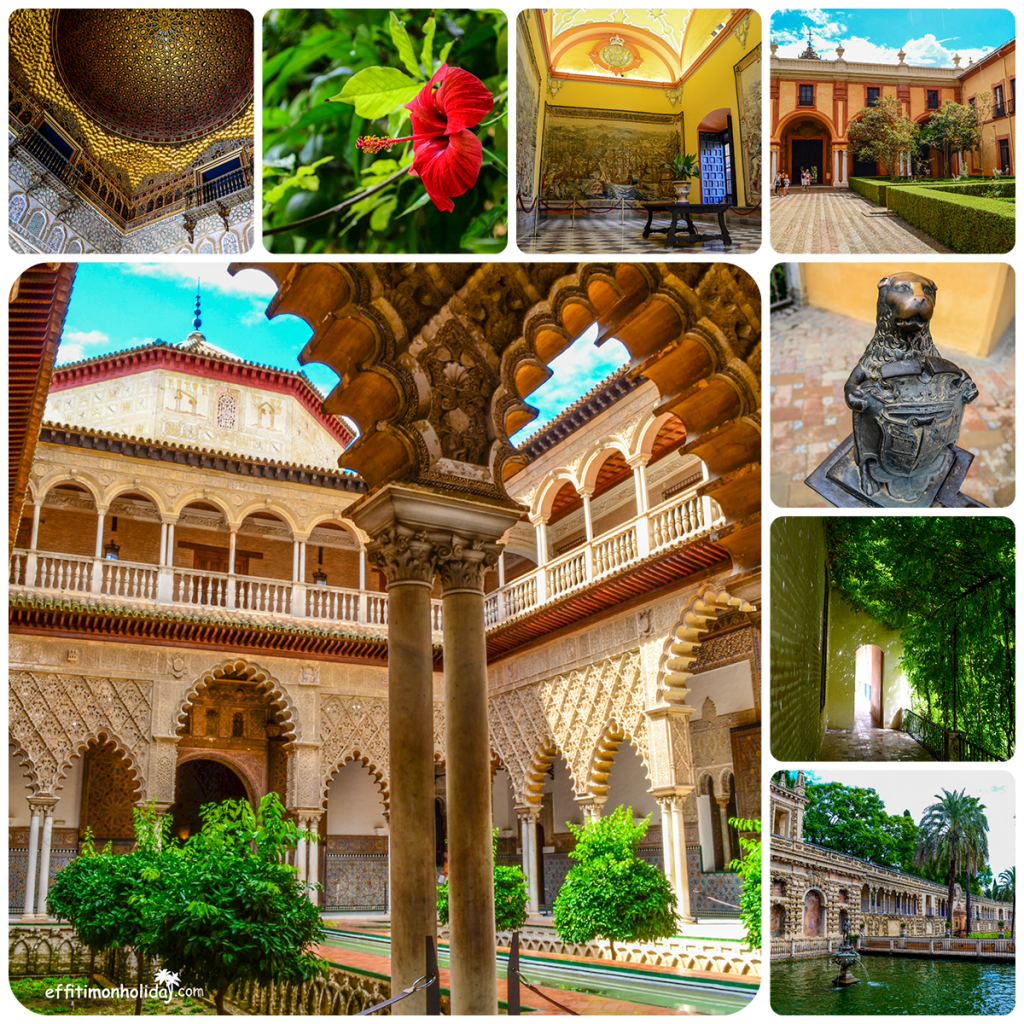 The oldest royal palace still in use in Europe, the Alcázar palace is a magnificent place, with a rich history starting from the 12th century. The Moorish style that I grew to appreciate in Portugal is present all around here and the dome of the Embassadors Hall (first picture, left corner) will take your breath away. The royal gardens are charming and definitely worth a visit, but sadly we've only seen a small part of them.
Old Town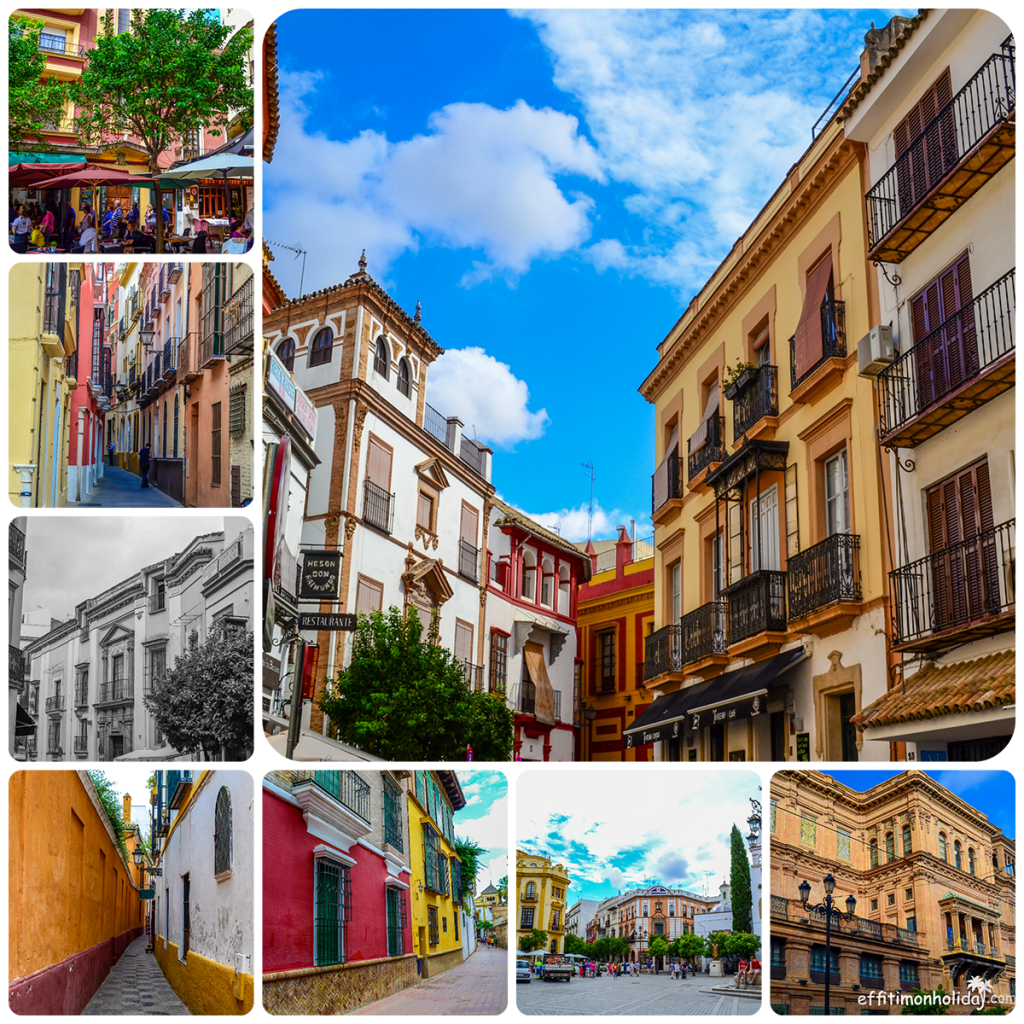 The old town of Seville is a maze of narrow streets with many delightful restaurants and cafes, perfect for a short stop to eat and have a drink. Sangria, of course. 😉
Plaza de España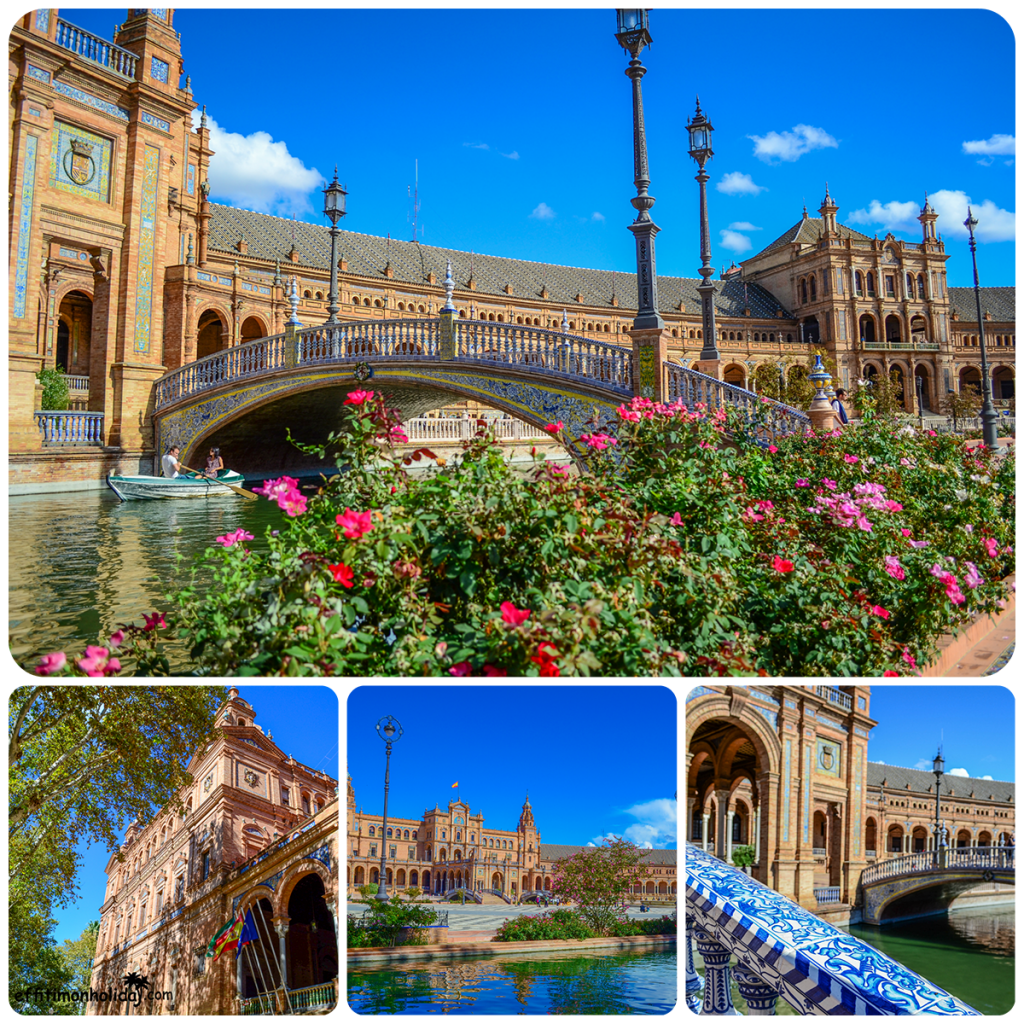 No visit to Seville is complete without seeing the exquisite place that was even featured on The Amazing Race. Situated in the Maria Luisa Park, Plaza de España is an example of Renaissance Revival architectural style and it's showcasing all the regions of Spain (hence the name) on the walls of the building. Be careful on a hot summer day if you spend to much time in the square as there aren't any shadowy areas and the sun can be quite bright.
The bottom line is, Seville is a gorgeous place that I cannot wait to return to for a longer stay. And if I haven't convinced you already, maybe you will be interested to hear that Game of Thrones will film its 5th season there (perhaps the location for Dorne?).