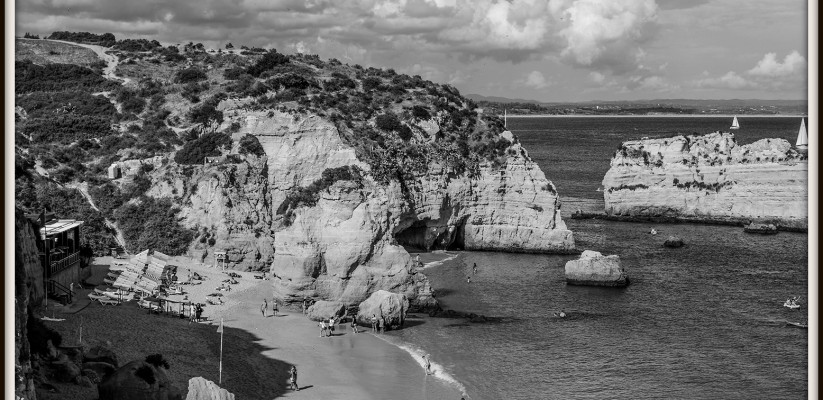 Lagos In Black And White
I'm going to tell you a story. Ten years ago, a young shy boy in high school is browsing the internet on a Friday night (what else is there to do?). He has never traveled abroad and the idea seemed so impossible, something only the rich can do. Suddenly he stumbles upon a picture from Lagos, Portugal (no, not Nigeria) and finds it the most beautiful place ever. For months, the picture is his desktop background and the thought of one day seeing it with his own eyes is dismissed as a ridiculous thing.
Fast forward to 2014, he is all grown up (well, sort of) and visits the city he's dreamed of for years, seeing it with different eyes, but with the same boyish enthusiasm.
I'd like to show you my view of Lagos, in a different perspective. A black and white one.
There's no sugar coating it, Lagos is known as a party city, I even heard the phrase "what happens in Lagos, stays in Lagos". I remember I was slightly disappointed when I found out about its reputation because I wasn't looking to get drunk, I wouldn't enjoy a city full of drunk people. What I found was actually far from its reputation I had known about. Yes, it was a rather crowded city, but it didn't feel as vibrant and busy as Albufeira (which I actually didn't like).
We started our visit with Ponta de Piedade a wonderful place where breathtaking cliffs meet the ocean and creates interesting formations and caves. Boat trips are available here, but since we had already did that elsewhere, we stopped for a moment to take it all in, before moving on.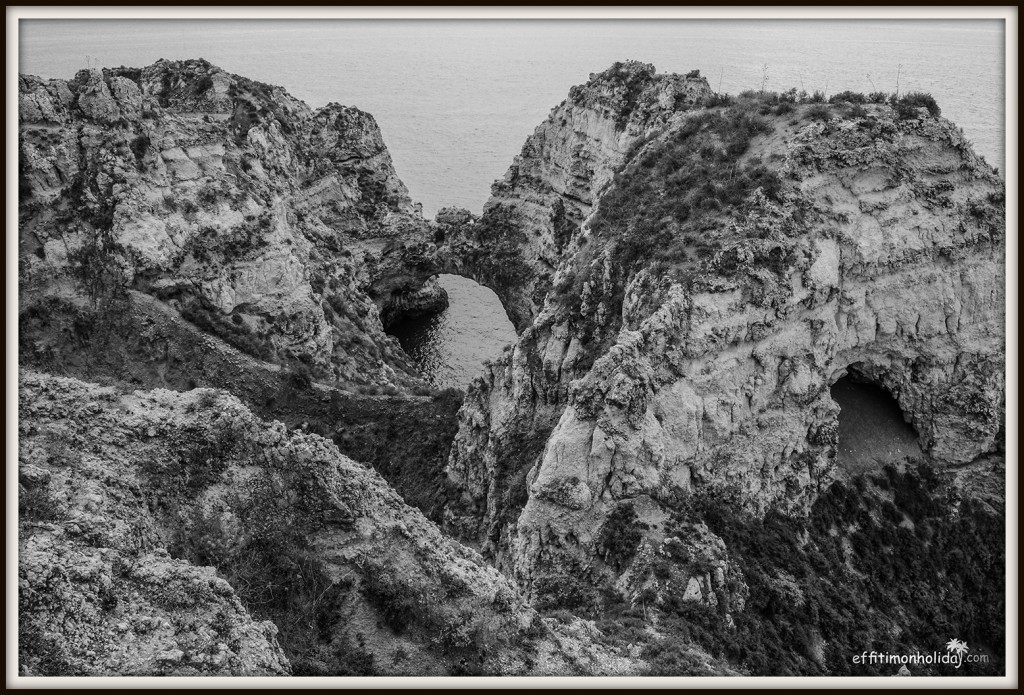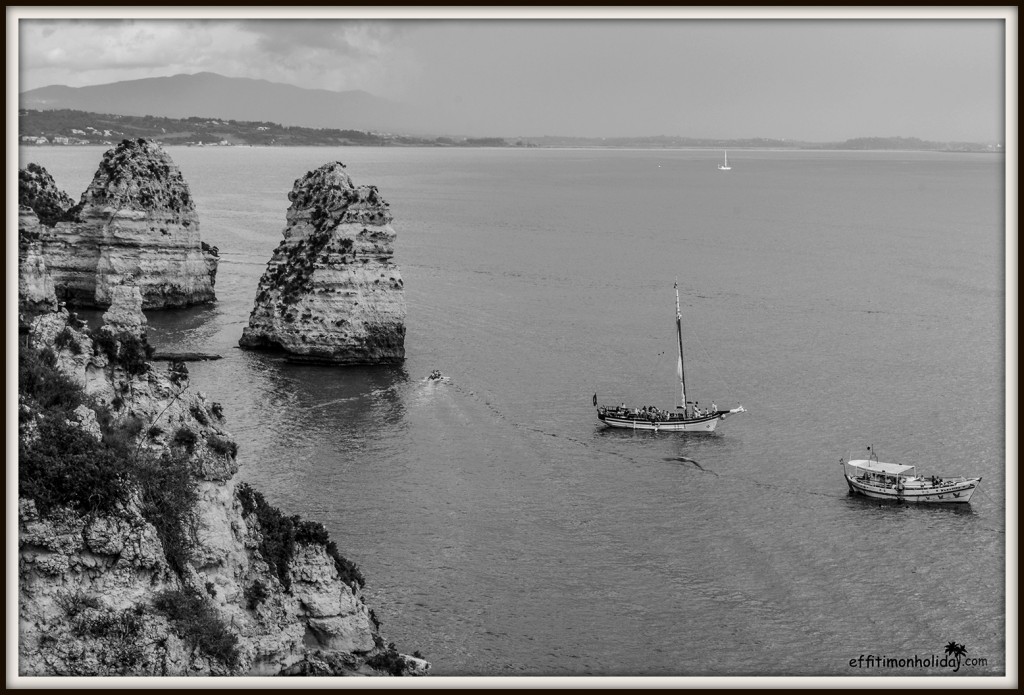 Afterwards, we had lunch by the Old Town, that we later visited. The Old Town is full of history, being the location of the first slave market in Europe. We missed both the market and the Santo Antonio church (it was closed since it was a Monday), so we had decided to just walk around for a while.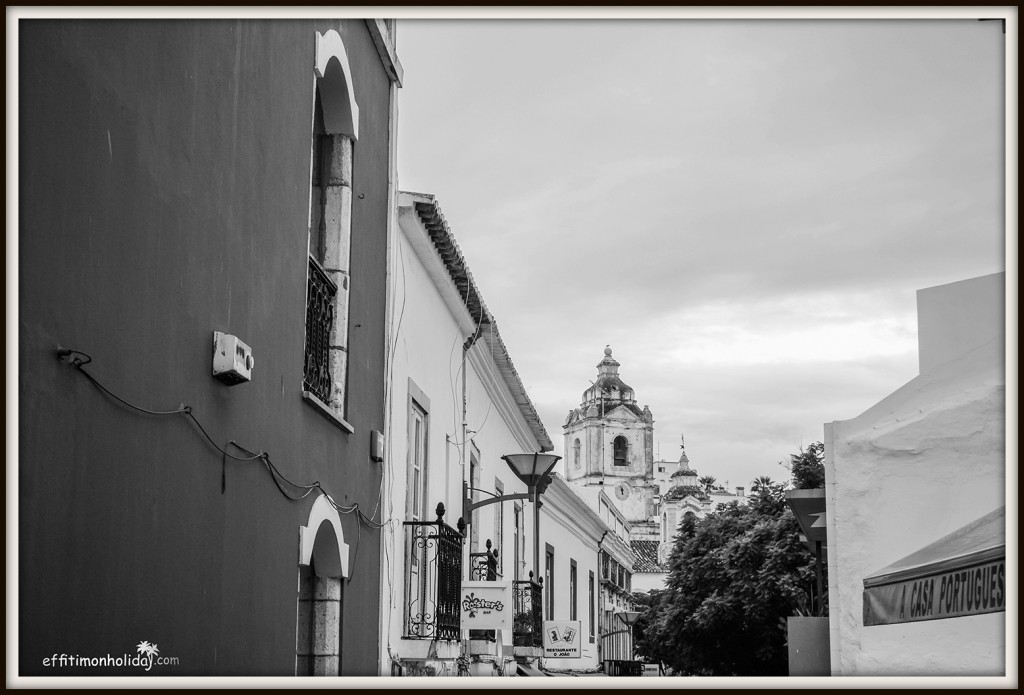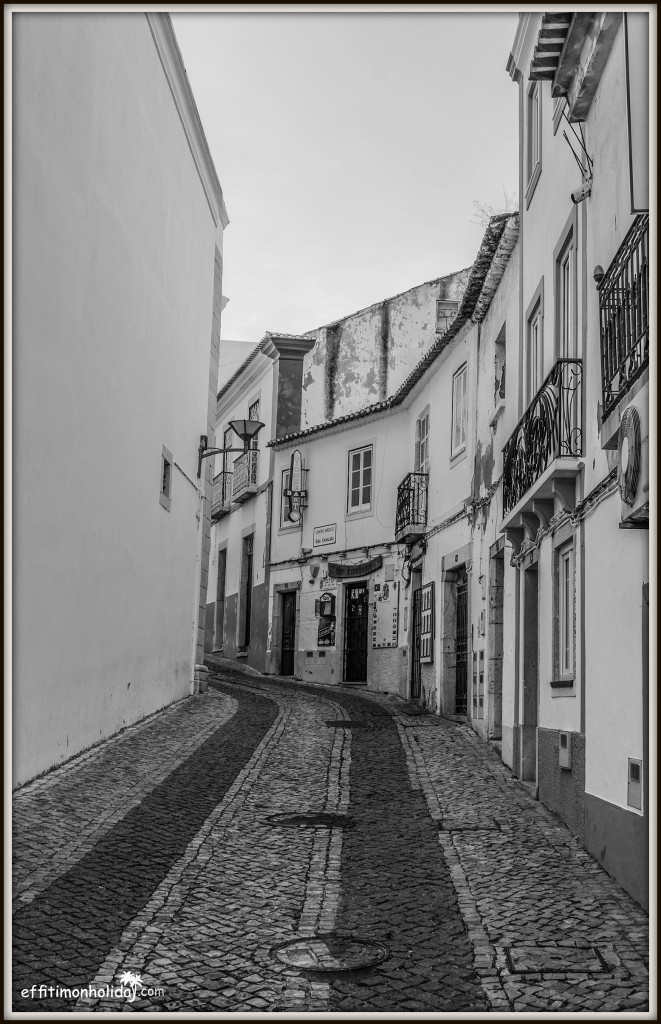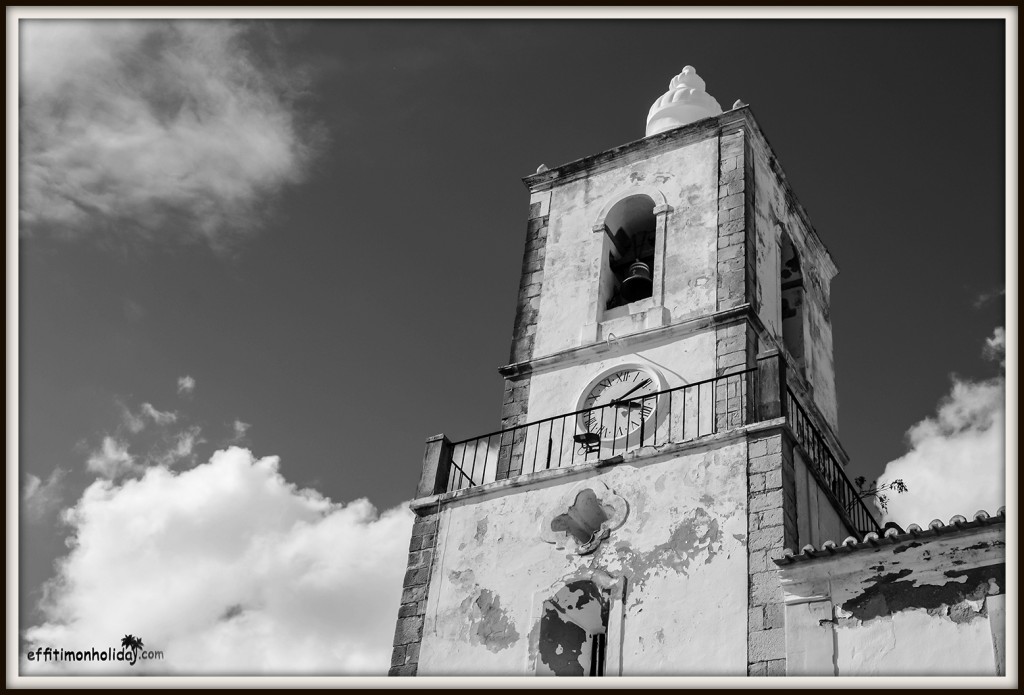 Finally, because the day is only so short, we drove to the last sight before going back, the location of that old desktop background: The Dona Ana Beach. Considered the most picturesque beach in the Algarve, it is surrounded by cliffs and is accessible by a wooden staircase. You can enjoy the calm water, a long walk on the beach or have a bite at the (pricy) restaurant right on the beach. When I visited, there was no one on the right side of the beach, as it's more secluded and it made for a perfect end of a day I hadn't thought it would come true.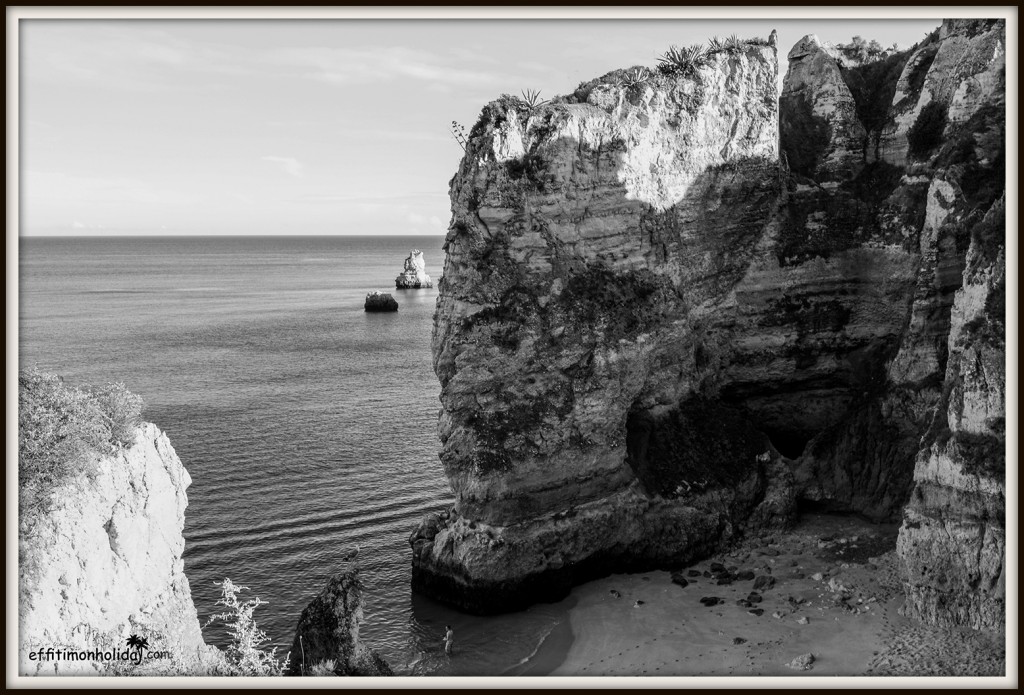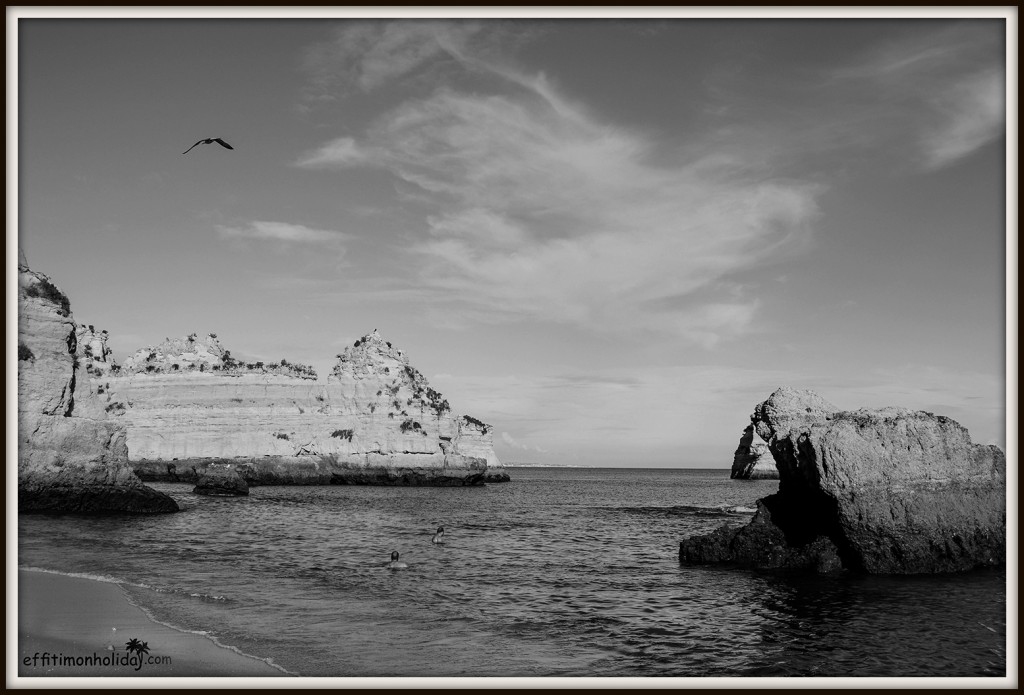 I believe we all have a destination that we never think we would visit, but we can never know where life will take us and what surprises may be in store for us. What we can do is trust that one day we will have seen all of our dream destinations. 🙂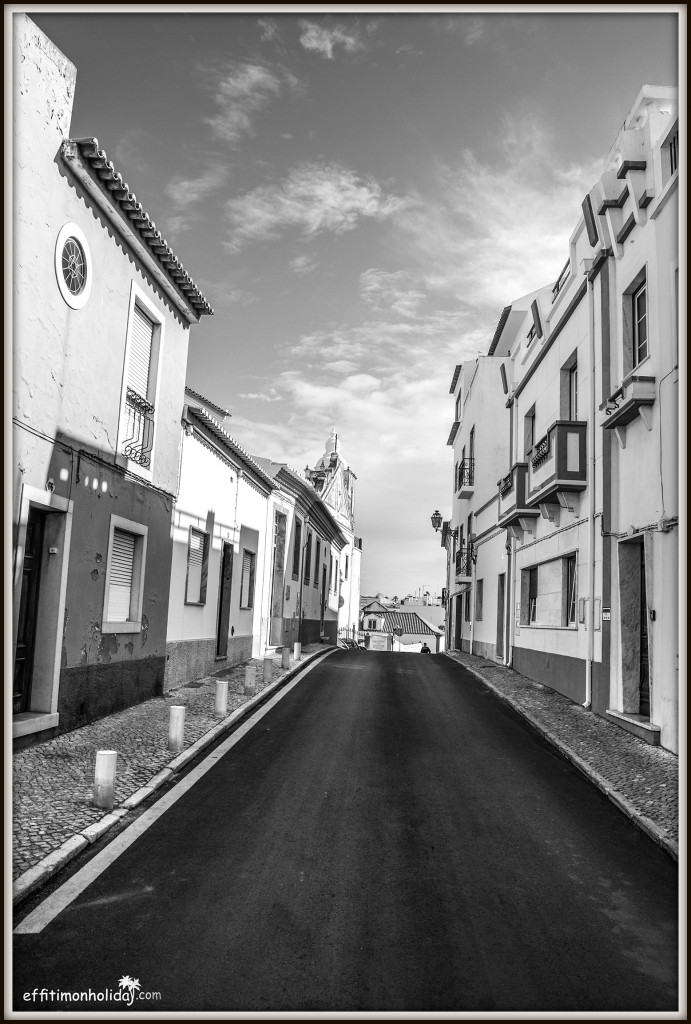 What about you, have you visited a destination you've always dreamed of seeing with your own eyes?