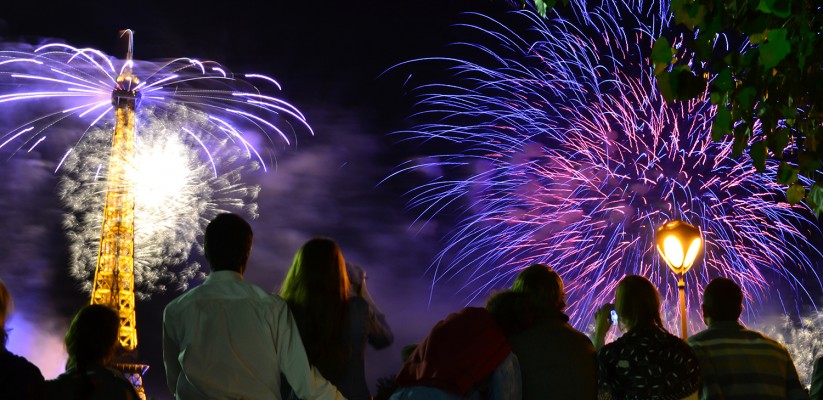 14 Favorite Travel Moments in 2014
That time of year has finally come. The time when you decorate trees, buy presents, sing carols, drink mulled wine, make lists and ponder upon the year that's about to end. Now that Christmas has passed, the tree is decorated, the presents are opened, the wine is drunk and The Hobbit has ended, all that's left to do is to wait patiently for the moment when fireworks will light up the sky and welcome 2015. So I thought I would take this opportunity to look back and write about my favorite travel moments this year (in no particular order, fyi, since I found it incredibly difficult to rank them). What better way to end an awesome year of travel and blogging?
1. When I saw the Algarve beaches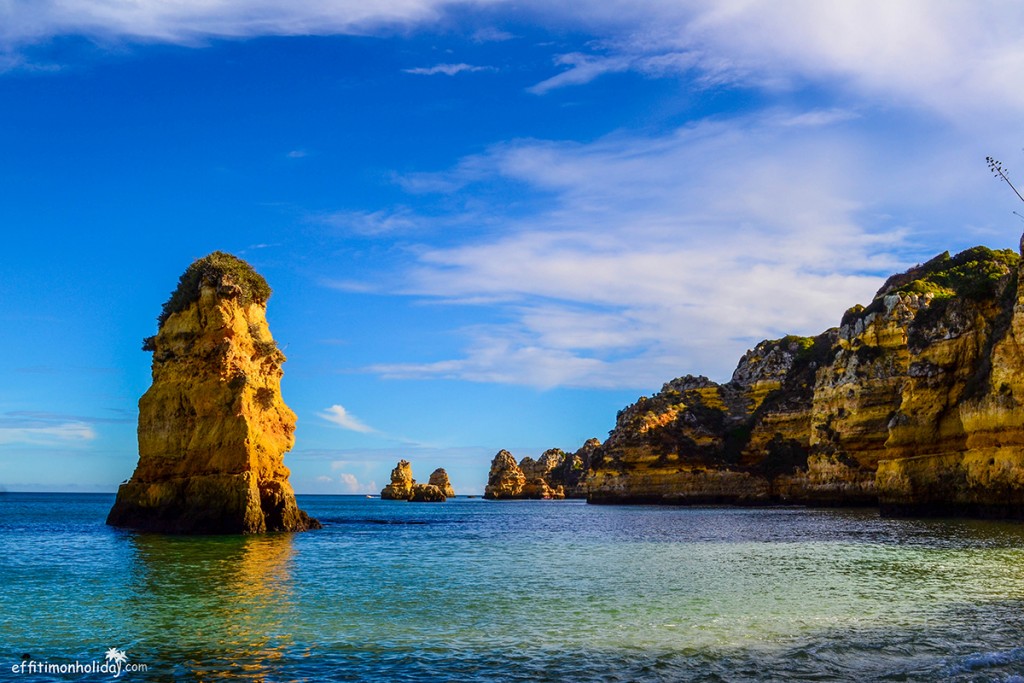 I knew I would love the Algarve region in Portugal, I've seen the photos and read the articles, but I hadn't thought I would love it so much! I would even go as far as calling it one of the places where you can find paradise on Earth. Gorgeous beaches, delicious food and charming towns. What more can you ask for? 🙂
2. When I saw the fireworks in Paris
We have traveled to Paris for the second time to see the impressive fireworks on Bastille Day. While the day hasn't been what I expected at all and I would have done a lot of things differently, I still look back and think abut the good moments that happened and seeing the fireworks show was one of them.
3. When I drank port wine for the first time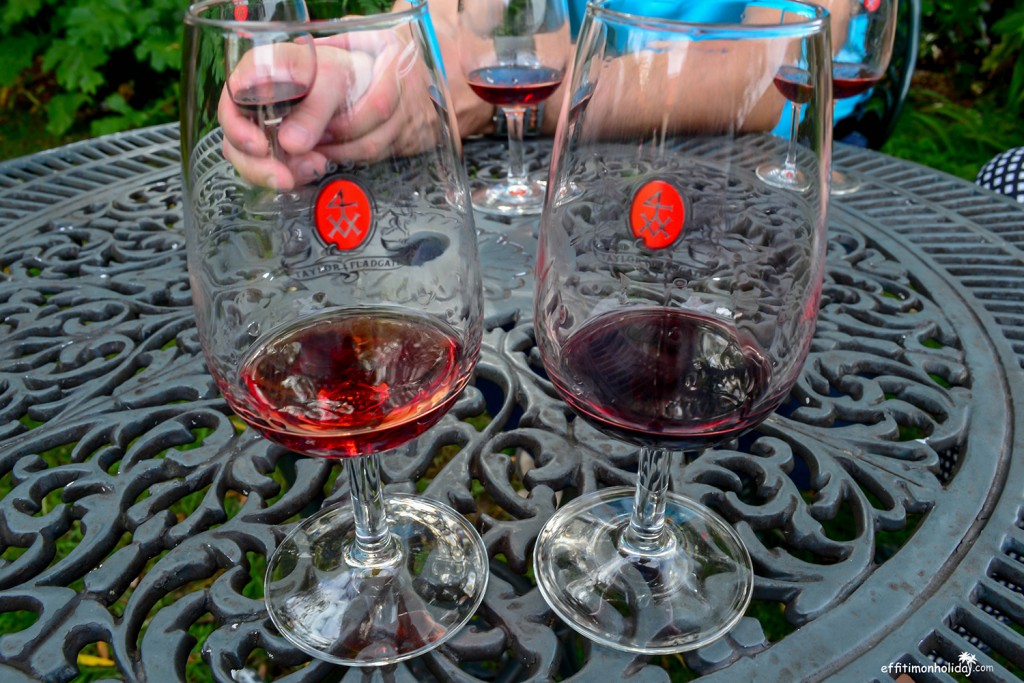 Porto is a beautiful city and I had no doubt that my visit is going to be great, even though it rained quite a lot. However, the first sip of port wine was a surprise. I was at the wine tasting tour at Taylor's and had three glasses, of three different types: dry white, ruby and tawny, the latter being my favorite. From then on, whenever I went to a restaurant my order was something like "um copo de vinho de porto por favor". I got quite a few different bottles as "souvenirs" (shockingly they didn't last long) and in fact, I'm even having a glass of Tawny right now. Such fun! 😀

4. When I took a day trip to Mogosoaia
Every day when I do something different than the ordinary routine is a special day. So one weekend I convinced my friends to take a day trip to the Mogosoaia Palace, not far from Bucharest. It was just what I needed, a whole day to relax with my friends, talk about anything and do nothing. Perfect!
5. When we saw the World Cup final in Paris
To be honest, it could have been My Little Pony on tv, my interest would have been the same. After a long rainy day (and by rainy, I mean we've survived a flood and waved Noah goodbye), we went back to the hotel room to watch the World Cup final. We got some beers and I thought it would be a good idea to try out a Moroccan vin gris, a special kind of wine from that region. Yikes! I have no idea what that was, but by the end of the night, 98% of that bottle was dumped in the pee-pee place. However, we had fun talking about everything and laughing about nothing.
6. When I saw Seville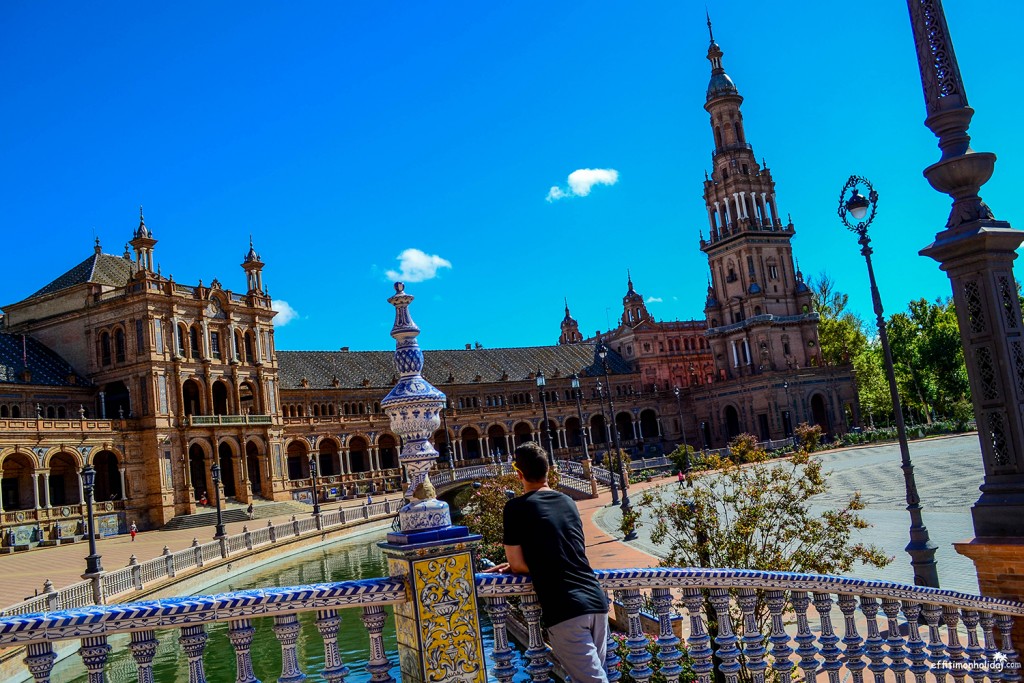 Spain is one of my favorite countries, I have yet to have a bad day while I was there. When I found out that Seville was close to the town we stayed at in the Algarve, I didn't rest until I knew for sure we would take a day trip to the Andalusian city. I got my way and we did visit it for a few hours. 😀 Whenever I think of it, gorgeous is the first word that pops in my mind, it's a city where I would be more than happy to return one day.
7. When we drove in Portugal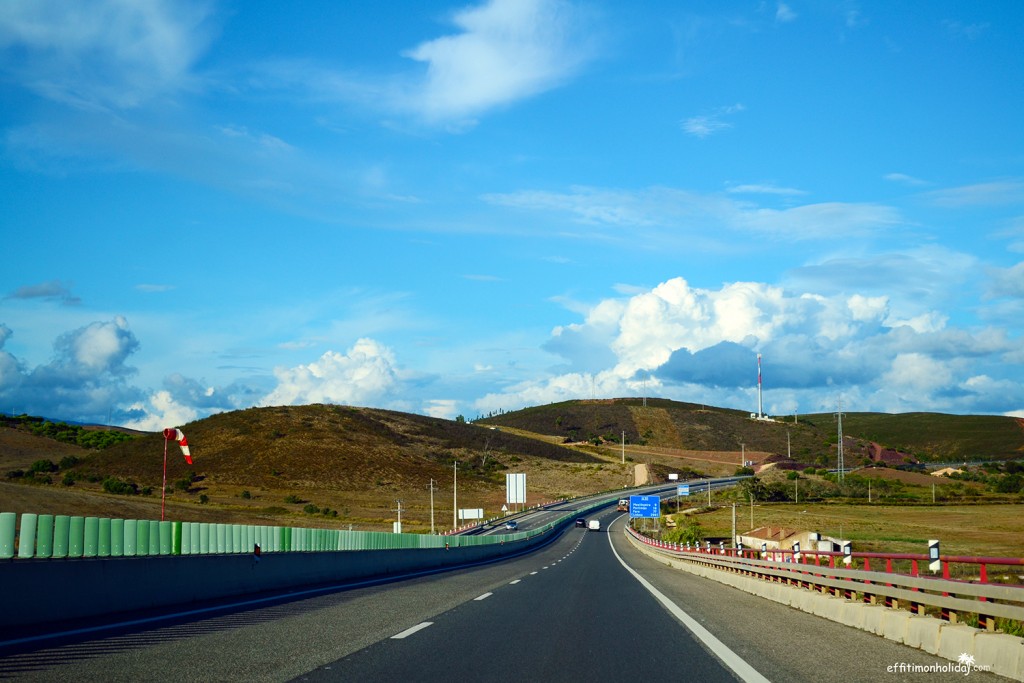 We went on a road trip in Portugal that took us from Porto to the Algarve, stopping to see charming cities in between. Although the car was sort of rented on my name, driving is something I've never really been interested in and I was more than happy to admire the landscapes from the back seat. I did go for a test drive one day to see if I still remember how to do it, since I feel like I should get behind the wheel more often, as it would be good to have a driver in our travel group.
8. When this was the song of the road trip
I wasn't a big fan of Lorde before the road trip, I knew her songs and liked listening to a couple of them every now and then. However, Team was played on radio a lot and the "who sings that song?" quickly turned into "I f-ing love that song!", I even went to FNAC and bought her album. So now whenever I hear the song, I think of olive and orange trees, breathtaking beaches, colorful houses and angry Portuguese men yelling at us not to pick oranges on the side of the road. Oops!
PS: I totally stole this list item from John at Continental Breakfast Travel. 😛
9. When I scratched off items from my bucket list
I don't have an official bucket list. However, there are some destinations that I want to visit more than others and some that I have been dreaming about seeing for a long time. Two such destinations are Oslo, Norway and Lagos, Portugal. I traveled to both of them this year, yay! *makes and imaginary tick on an imaginary list*
10. When we had fun on the first night in Oslo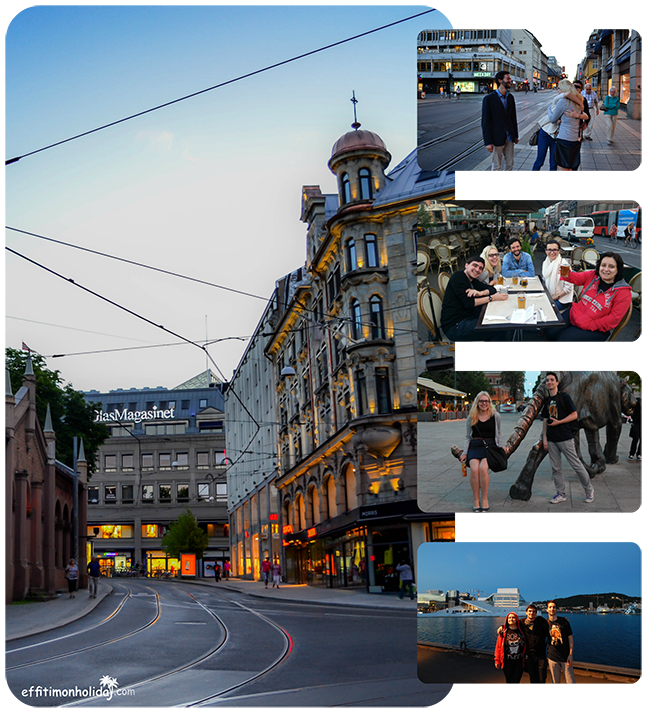 Speaking of Oslo, while the whole trip has been great, the first night is not only my favorite moment of the year, but one of my favorite travel moments ever. Mostly because it was totally unplanned. It was late when we went out of the hotel and started looking for a restaurant (we were all starving….or maybe just me, I don't know). We finally found a place that was still open AND had decent prices where a Portuguese waiter brought us delicious food. Afterwards, we've decided to check out the Opera House since we were pretty close. We were fascinated by the view and spent a good amount of time taking selfies that are hilarious to look at. No, you can't see them. Yes, I'm sure. Stop asking.
11. When I took a boat trip in Portugal

There are so many possible boat trips you can take in the Algarve, the hotel literally had a wall full of brochures, I got about 10 of them. In the end, I decided we should go to Benagil and buy tickets for a tour there, since I've read some good reviews online. I wanted to take a trip that went inside the sea caves, not just passed a few pretty beaches. An hour and many pictures later, I felt like high fiving myself for making the best choice. 😀
12. When I got to meet awesome people through this blog
I probably wouldn't be writing this post today if it hadn't been for the support I got from the many awesome bloggers I've met since I started this journey. I cannot say this enough, thank you everyone who ever read, commented or shared one of my posts, I truly appreciate it! 🙂
At the end of July, I've met fellow travel blogger Ilana from Ilana On The Road, that I've been following for a while (as in reading her blog, not in a creepy stalking way). She was revisiting Bucharest as part of a bigger summer trip so we met for a tea and chatted about various travel destinations. I have her to thank for inspiring me to plan a trip to Thailand in the future, much to the despair of my friends whom I've terrorized with yet another idea for a trip. I admit, I was a bit nervous, as I always am when I meet someone for the first time, but I hope I made a good impression. If anything, the tea was really good! 😉
13. When I visited the Christmas market in Sibiu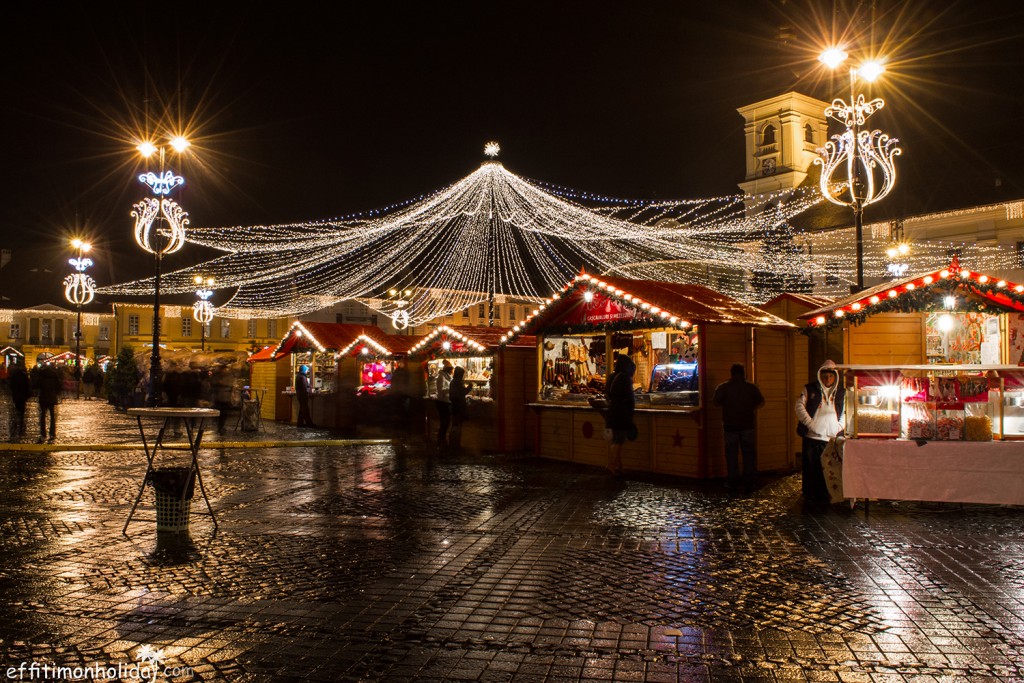 I didn't think I'd visit Sibiu, which meant I wouldn't see it for the fourth consecutive year, but an opportunity arose and I had decided I needed to get out of town for a weekend and visit the lovely Christmas Market in my favorite Romanian City, which turned out to be just what I needed to face another month at work.
14. When I got this Christmas present from my friends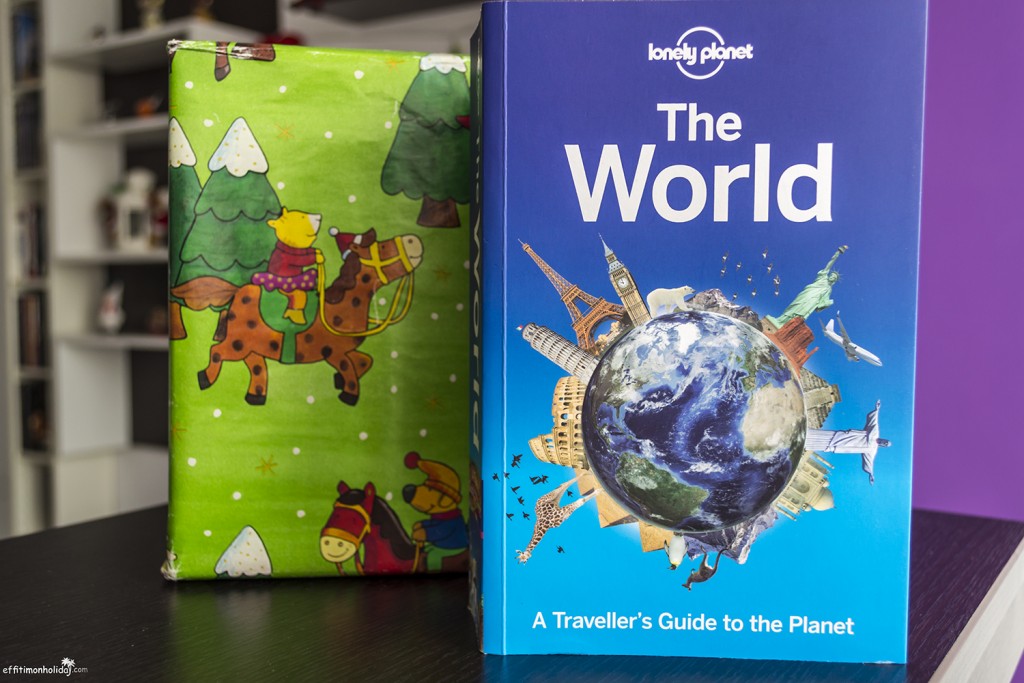 Looks like I have a lot of travel planning to do. Thanks guys!
I wish you all a great 2015, filled with wonderful moments and epic trips! Let's hear (or read) each other safely next year! 😀