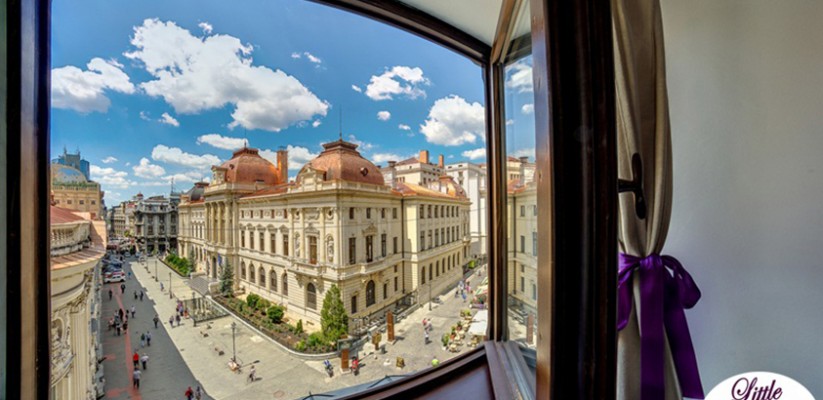 The Charming Little Bucharest Hostel
We all have a lot of expectations when it comes to booking accommodation for a new trip: it has to be in the city center, it must have nice rooms (with Wi-Fi, preferably), it must be affordable, and it would be nice if the staff was friendly. But how often do you find a place that makes you say "Eureka, this is it" ?  Hidden in the heart of Bucharest – right in the Old Town – there's a hostel that you could easily miss if it weren't for a cute sign at the entrance. Once you go in, you will be welcomed with a smile and the warm atmosphere will make you want to stay just a little longer.
I visited the Little Bucharest Old Town Hostel on a cold afternoon while battling a cold and I instantly fell in love with the place, so I'd love to show you why and offer you a 15% discount for booking a room.
Where: Smardan Street, in a historical building built in 1902, in the Old Town of Bucharest, within walking distance from all the most important sights, museums, bars and clubs. Located at the second floor, the elevator is currently out of order, but who needs an elevator when you can travel the whole world while climbing the stairs? 😉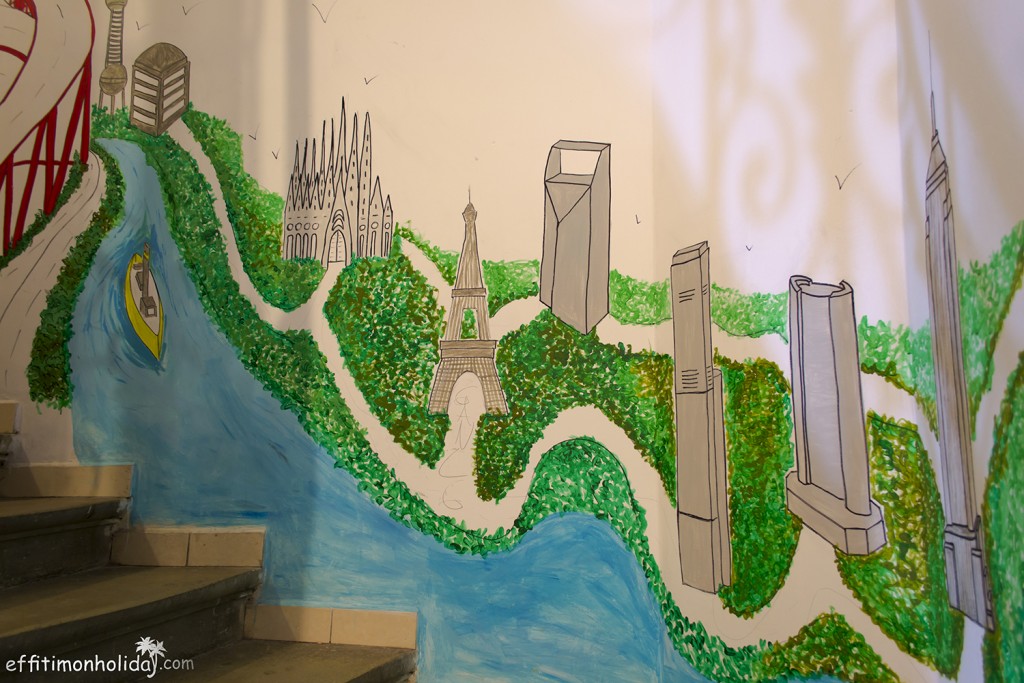 How much: this is the best part – it's super affordable! Believe me, I don't throw this term lightly! Here is a list of their rooms and prices.
| | |
| --- | --- |
| 12-person dorm with shared bathroom | From €7 / person |
| 6-person dorm with shared bathroom | From €8 / person |
| Family room (4 people) with shared bathroom | From € 30 / room |
| Double Room with private bathroom | From € 21 / room |
| Double Room plus with private bathroom | From € 25 / room |
Why: you seem like you need a few more reasons, apparently my persuasion skills aren't so strong today, so here they are:
Rooms: they are clean, spacious, have free Wi-Fi, free linen, free towels (for the double rooms only) and they are beautifully decorated, the walls are painted by a traveler who loved the hostel. In the morning, you can get a free cup of tea or coffee in the kitchen.
Kitchen: speaking of the kitchen, you have everything you need to cook a meal and if you're lucky, you can attend a dinner night where the staff and the guests cook together. As you may recall, Romanian food is delicious! 🙂
Walking tour – every day you can join a free walking tour provided by Guided Bucharest that will take you around some of the highlights of the city. If you can't get enough of Bucharest, then Interesting Times have some unique tours that are….well, interesting! Even for me, as a local!
Location – as it's located in the Old Town, right across the National Bank of Romania, you can easily walk to museums (such as the History Museum or the National Art Museum) or the famous Palace of the Parliament. But more importantly, the Old Town is filled with places to have a drink, so if you fancy a pub crawl, you'll probably want a comfy bed nearby. 😉
The owners of Little Bucharest also love to travel and you could share stories from the road with them over coffee. They have founded a network of hostels – two in Bucharest (Little Bucharest and Peaches), two at the seaside in Vama Veche (Pura Vida Beach Hostel and Pura Vida Breeze Hostel), and one in the old mountain region of Bucovina, Dor de Bucovina.
If you are interested in booking a room at the Little Bucharest hostel, you can use the discount code PURAVIDA13 to get 15% off from the full price (which you can see on Booking.com). For this, you must contact the hostel via email (oldtown[at]littlebucharest.ro), on Facebook or Twitter and mention the code to get the best price.
Disclaimer: The hostel pictures are provided by Little Bucharest, however all views and the enthusiasm are entirely my own.