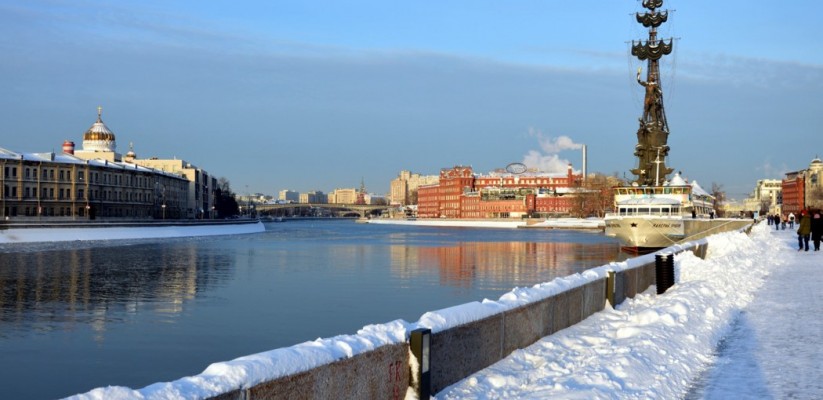 Should You Visit Moscow?
There are a lot of people who think they shouldn't visit Moscow for a various of reasons: the cold, unfriendly people, seemingly boring, dealing with visas and the list can go on and on. I personally think Moscow is a fascinating city and I would love to visit, but I have yet to find someone who wants to go with me. That's why I asked my good blogger friend, Anna, to write a guest post to convince people to go and discover the city she loves the most by telling us what to see, what to eat and where to stay in Moscow. Anna, take it from here! 😀
I am so excited to contribute to Eff It, I'm On Holiday – AKA "the blog that totally seduced me on Romania, what with the castles and the mountains and the papanasi pastries. And now I get to tell you about Moscow, which is one of the main focal points of my expat and travel blog, Home & Away.

Why should people visit Moscow?
Moscow is my favorite city, and I will say without reservations that it is one of the greatest cities in the world. It is so unique and uniquely Russian; in fact, it is the heart and soul of this country, and is at the center of its cultural and historical identity. You can't say you've been to Russia without visiting Moscow. Just…no.
And then of course it just rocks as a city, pulsating with energy and possibilities. There are hundreds of theaters and museums to visit, clubs and restaurants that keep going all night long, beautiful architecture from many eras of the Russia's crazy history, any kind of food, drink and shopping you might want, 120 parks, plus the most gorgeous underground system in the world. You should come to Moscow right away!
What mustn't be missed on a first visit in Moscow?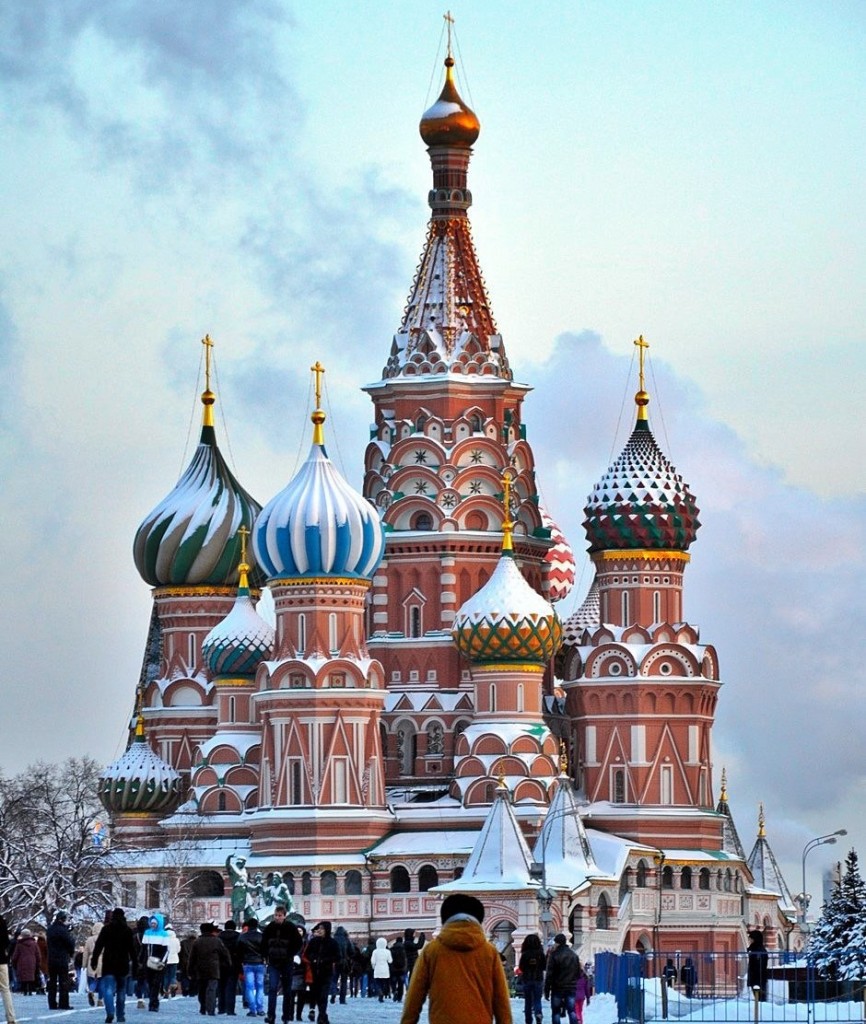 The Red Square and the Moscow Kremlin are not just iconic, but even more breathtaking in real life than on any photo. I love going to the Red Square at night, during a non-holiday period, when there isn't a concert stage or a Christmas market crowding it. Then you can really take in its vastness and beauty.
Inside the Kremlin's famed red walls you will find medieval Russian cathedrals and their golden domes, and gigantic Tsar-bell and Tsar-cannon. The Kremlin also holds the rich collections of the Armory and Russia's Diamond Fund, where you will see everything from the royal carriages to antique icons to weaponry covered in rubies and emeralds.
Another "Moscow Must" is the Tretyakov Gallery, which celebrates Russian art. A visit to the Tretyakovka, as it is affectionately called, is the most comprehensive education one can get about Russian history, culture, and that famed and infamous Russian Soul. Russian art style, especially of the 19-th century Wanderers/Itinerants school, is unmistakable, and you won't find a collection like this anywhere else in the world.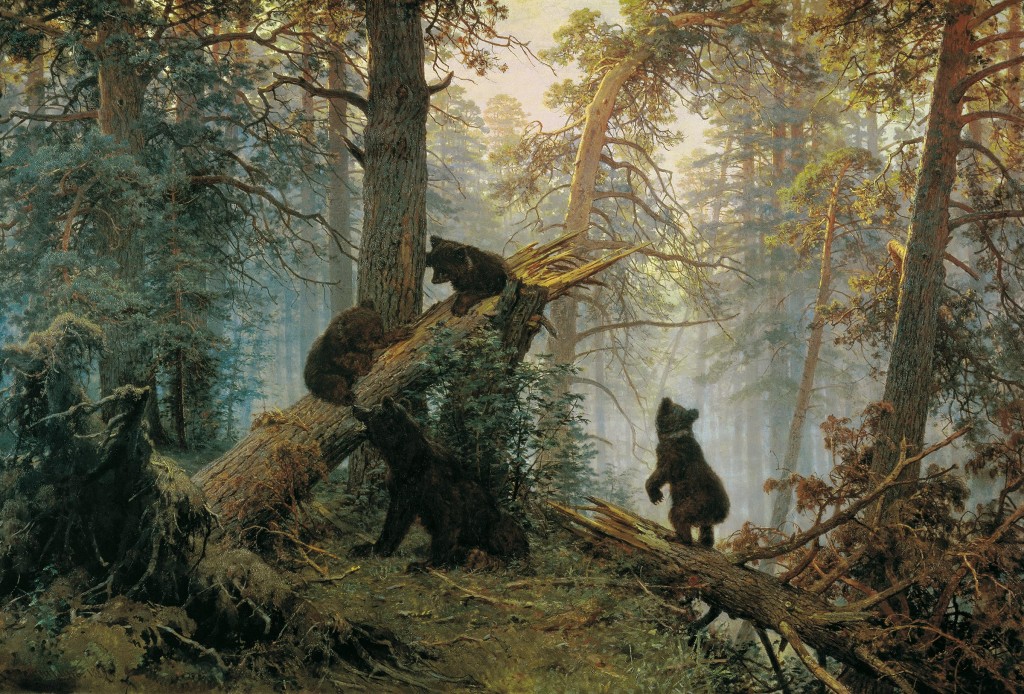 What are some fun activities in Moscow?
One of the most enjoyable ways to see Moscow is by taking the "river tram" – a 1.5 hour boat cruise down Moscow River. The ride takes you past the Kremlin walls, the rather epic Cathedral of Christ the Savior, one of Stalin's "Seven Sisters" skyscrapers, Peter the Great monument that is the eighth tallest statue in the world, as well as other beautiful buildings, parks, and important sights. You can buy beer or ice cream aboard, or bring it with you – or go fancy and reserve a dinner cruise year-round.
VDNKh is Moscow's enormous exhibition complex and is one of those grand Soviet relics that seems more like a fictional set piece than a real place. It's a busy open-air museum meet fairgrounds meet sprawling park, complete with an ice skating rink in the winter. Visually, it's one of the most unique places you could visit while in Moscow – VDNKh oozes communist glory days, with USSR regalia everywhere and over-the-top agricultural theme. Statues, buildings and fountains are dripping with painted and carved fruits and vegetables, fish and livestock, pine cones and flowers. And of course the happy and proud Soviet collective farm workers tending to all this nature's bounty! If, VDNKh seems like sensory overload and instead you're looking for a bit of a respite from the city madness, then Kolomenskoye Park & Estate might be more your style – it is the most scenic of Moscow parks and a UNESCO World Heritage site at that.
If you want to get in on Moscow's growing hipster scene, then head to FLACON or ARTPLAY, one of the city's "design centers" that are all the rage now. There you will find a mix of art galleries, festivals, bars, restaurants and shopping, all within an industrial, street art-covered setting. Beards and bikes not mandatory but strongly preferred.
For more ideas on what to see and do in Moscow, check out my favorite places and my favorite activities in Russia's capital.
What are some things one should know before coming to Moscow?
Bring cash – though lots of restaurants and ticket offices take Visa and Mastercard, some services, including taxis, some bars, and convenience stores, are cash-only. Alternatively, there are plenty of cash machines and exchange places all over Moscow
Do not take gypsy cabs – they have been a Moscow legend/horror story for decades, with good reason; instead, now you can download one of the many popular taxi apps, such as Yandex Taxi, CityMobile, Taxi Maxim or Gett Taxi – you can type in the addresses using Latin alphabet, hook up your Visa/MasterCard for automatic debit, and even use the GPS to pinpoint your location for the driver if you don't quite know where you are (plus you are sent the driver's name, photo and license plate number in advance).
Speaking of connectivity, Moscow is super Wi-Fi-friendly, and you can easily get online, for free, even on the very deep Moscow Metro; if you're coming for more than a week and your smartphone allows SIM cards from other regions, get a pre-paid one for data, they're pretty cheap.
The best time to come to Moscow is mid-May to early October, that's when the weather is at its best, nature is luscious and days are long. However, if you're not an outdoorsy type and are more interested in exploring Moscow's myriad of museums, churches, theaters and restaurants, then you can enjoy all these off-season with significantly smaller crowds. Plus, New Year's celebrations in Moscow are EPIC.
How much would a trip to Moscow cost?

Moscow is frequently named among the world's most expensive cities especially for tourists and expats, and it can be – but doesn't have to! Especially right now, when a MUCH weakened Russian ruble has made Moscow a downright cheap destination for those with euros and dollars (just think – a year ago a trip to Moscow would have cost you nearly 100% more for everything for an American, 60% more for a Euro-zoner).
What I love about Moscow is that you can have a time of your life on any budget. Our public transport system is among the cheapest in the world – a 7-day all-transport unlimited rides pass will set you back 800 rubles or only 13 euros!!! You can get the most amazing shawarma from one of the street vendors for about 120 rubles or less than 2 euros. A pint of Russian beer will cost about 50 rubles from the store or 200 in a pub. An admission to the Tretyakovka is 450 rubles (much cheaper than most European museums), and the boat ride – 600 rubles.
To stay, I recommend the Izmailovo Hotel complex, which was built for Moscow's 1980 Olympics. It is located just 4 quick Metro stops from the Moscow Center (5 from the Kremlin), and steps away from a beautiful park and an epic Russian crafts market (which you should add to your Moscow Musts list anyway), with rooms starting at 2600 rubles per night – that's just 42 euros or 45 US dollars. If you must stay in downtown Moscow (and I can't blame you – it's fun and convenient), AirBnB has some really well-priced options.
Moscow can absolutely be done on a conservative budget – and there is no better time to visit than now!
About the author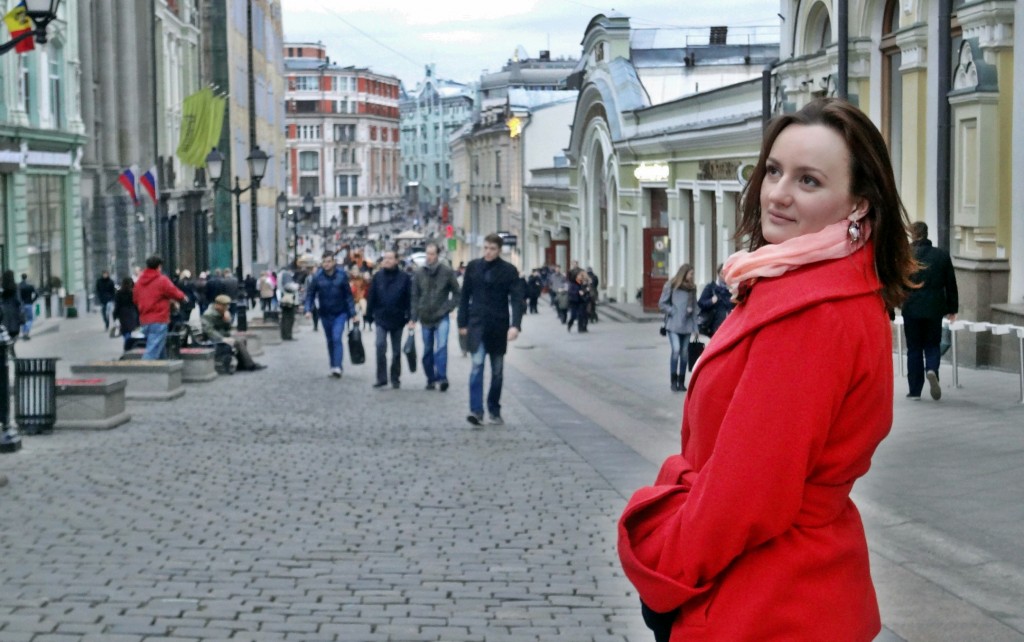 A native Muscovite, Anna moved back to Russia after nearly 20 years in the US. She lives and works in Moscow – the city she clearly adores – and in her free time enjoys Russian nature, horseback riding, and trips to Europe. She writes about her Russian and European adventures on her expat/travel blog, Home & Away.