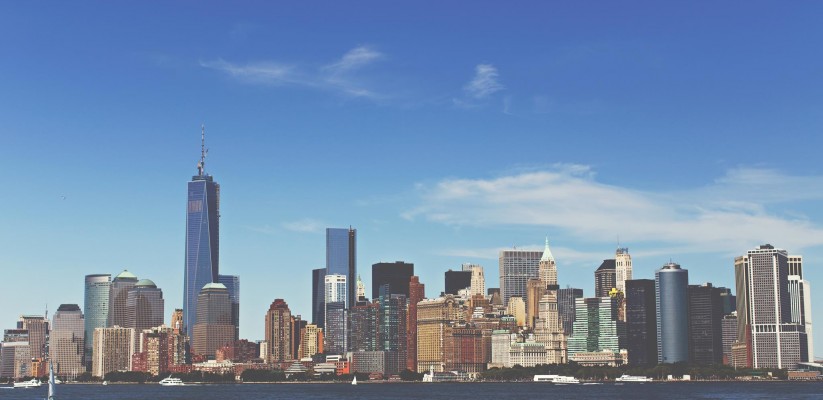 A First Timer's Guide To New York
You've been dreaming about it and saving for it for a long time, and now the time has come: you're traveling to New York. You're already ecstatic and picture yourself shopping along Fifth Avenue and frowning upon modern art at the Moma. But how can you make sure your trip will be a success? You can follow my advice. I lived in the Big Apple for 3 long years and I often toured friends and family around, showing them both famous attractions and less known activities. There you go!
New York's famous attractions…
Yes, you've seen them a thousand times in movies and pictures. But nothing will beat the feeling of witnessing New York's most famous landmarks with your own eyes. Get that camera out and make memories!
Times Square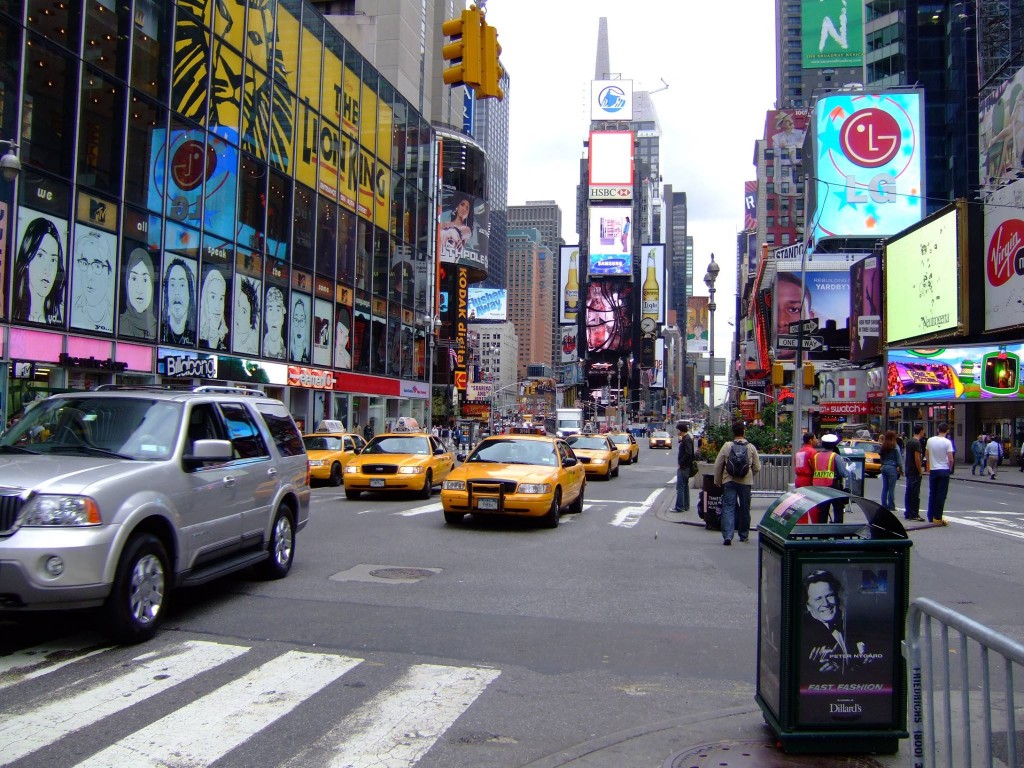 The typical New Yorker hates Times Square and I can for sure understand why, but I've always found it special. The people, the lights, the stores…Make sure to take a picture with your favorite character: many to choose from, including Spider-Man, Spongebob, and Hello Kitty. But remember to leave a tip or they will be very unfriendly! Also, spend some time inside the Ripley's Believe it or Not! Museum among interactive curiosities from around the world.
Top of the Rock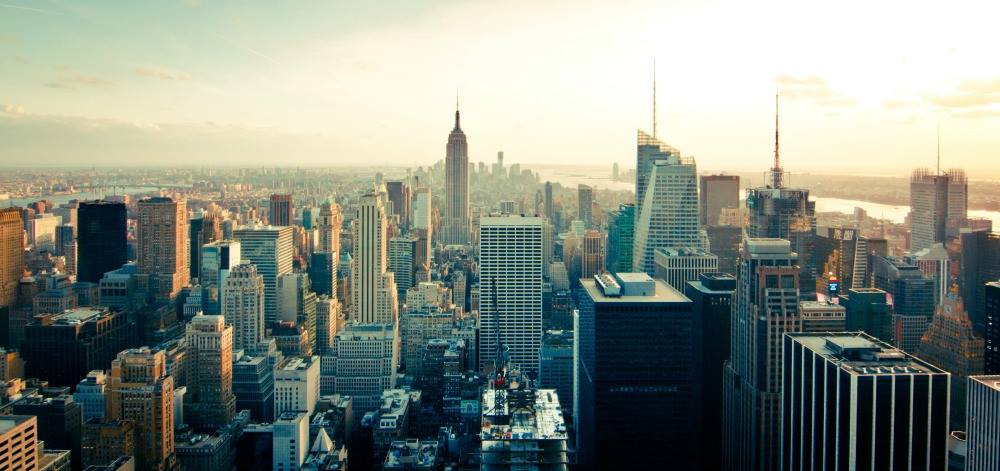 You will notice I did not put the Empire State Building in this list, and that's not a slip. I strongly believe the best view of New York's most famous building is indeed from the top floor of the Rockefeller Center. The entrance is a bit pricey, but something you must do once in your lifetime.
Central Park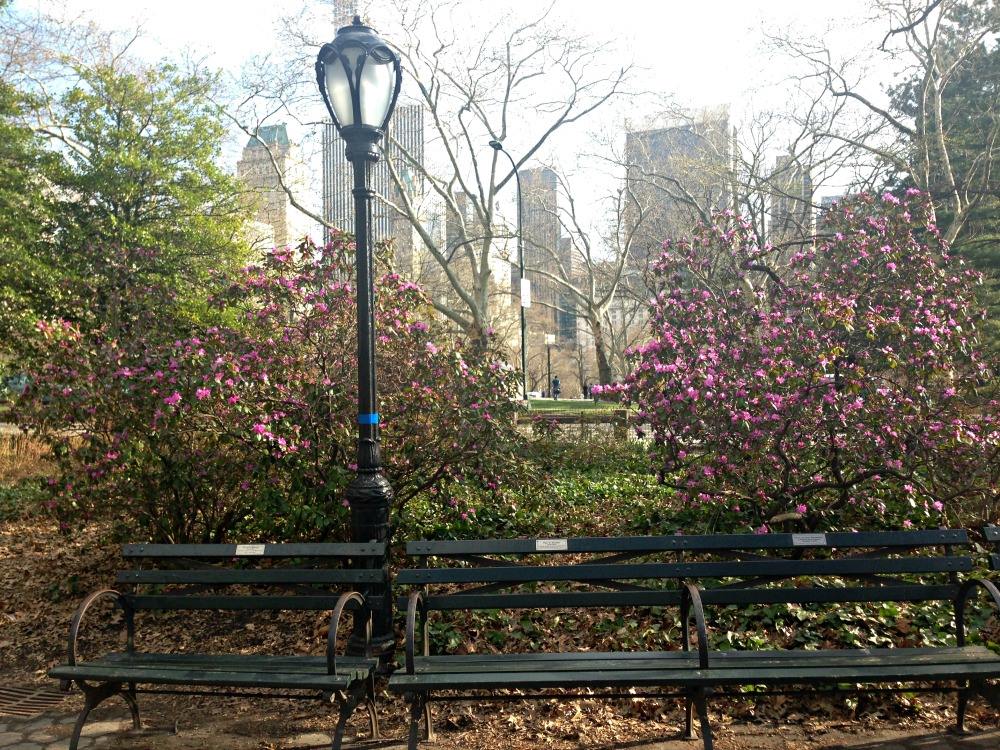 How can such a huge, beautiful park exist in this chaotic city? I'm telling you, it kept me sane when I couldn't take it anymore of New York's mess. You should spend a whole day exploring the park, looking for Balto and Alice in wonderland's statue, reading the inscriptions on the "adopted" benches and taking in the view from the top of the Belvedere Castle.
…and less known activities
If you also want to enjoy the Big Apple as a local, make sure you add these activities to your itinerary as well.
Admire Lady Liberty (almost) for free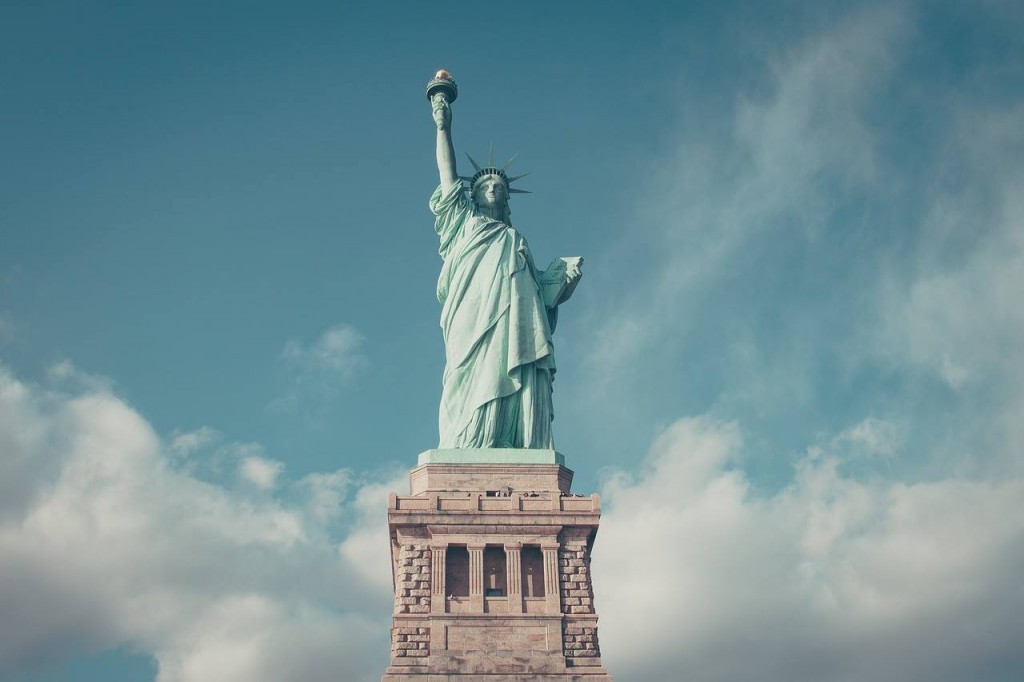 The line for the ferry to Ellis Island is incredibly long, especially in the summer. But if you get off at the Bowling Green subway station and catch the ferry to Staten Island, for a couple bucks you will admire Lady Liberty up close in all its splendor. Once you arrive in Staten Island, you can just hop on the ferry back to Manhattan.
Whisper secrets in Grand Central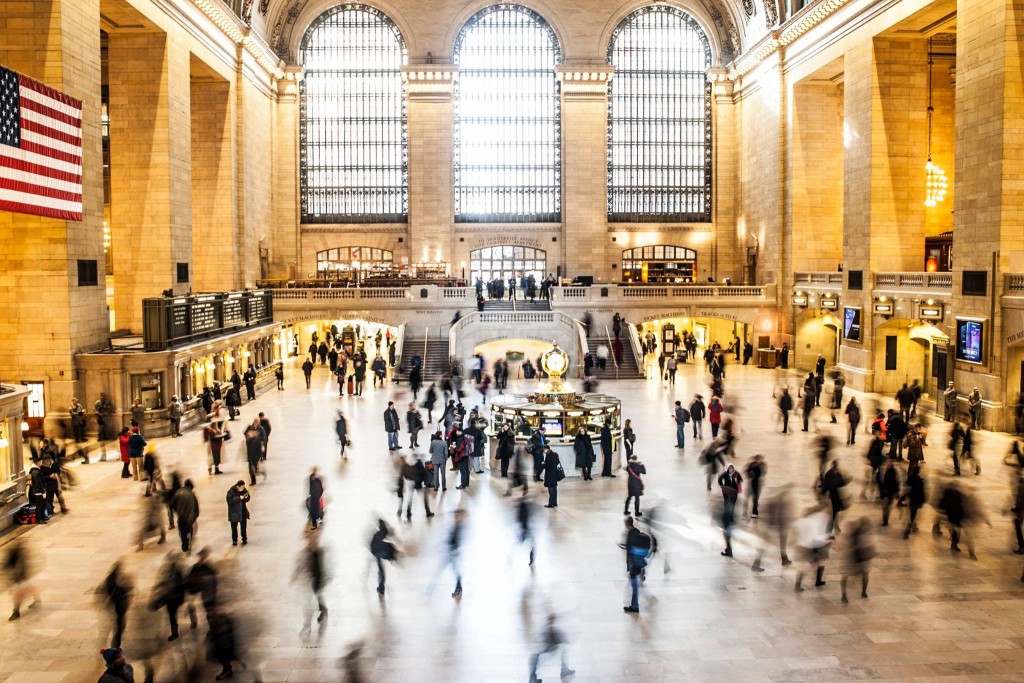 Grand Central is one of the busiest hubs in the city, but inside it there is a spot that not many know of. Look for the Whispering Arch and experience an amazing sound focusing effect. Stand at one end of the underpass and have your friend stand at the opposite and speak towards the wall. You will hear him perfectly even though you are far away and facing in the opposite direction. Pretty cool, huh!
Play in Bryant Park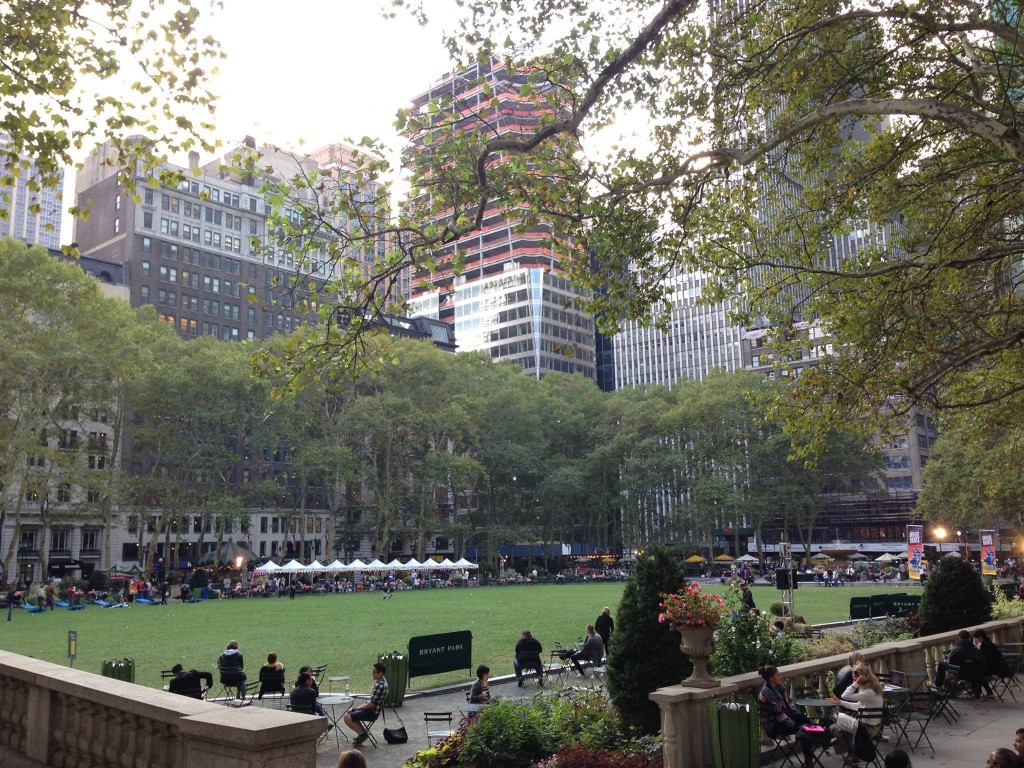 One of the most resourceful parks in the city: in the winter you can show your skills on the ice skating rink, and in the summer you can watch movies sitting on the grass. There are also areas dedicated to ping pong, chess and games such as Connect Four and Backgammon.
Where to stay in New York
Please don't be one of those tourists that only hangs out in Midtown and swears they'd never live in New York City because it is too chaotic. There is so much more than skyscrapers and stressed businessmen. If you want to save some money and have a more authentic experience, consider booking a hotel room or renting an apartment in one of these neighborhoods
Upper East Side or Upper West Side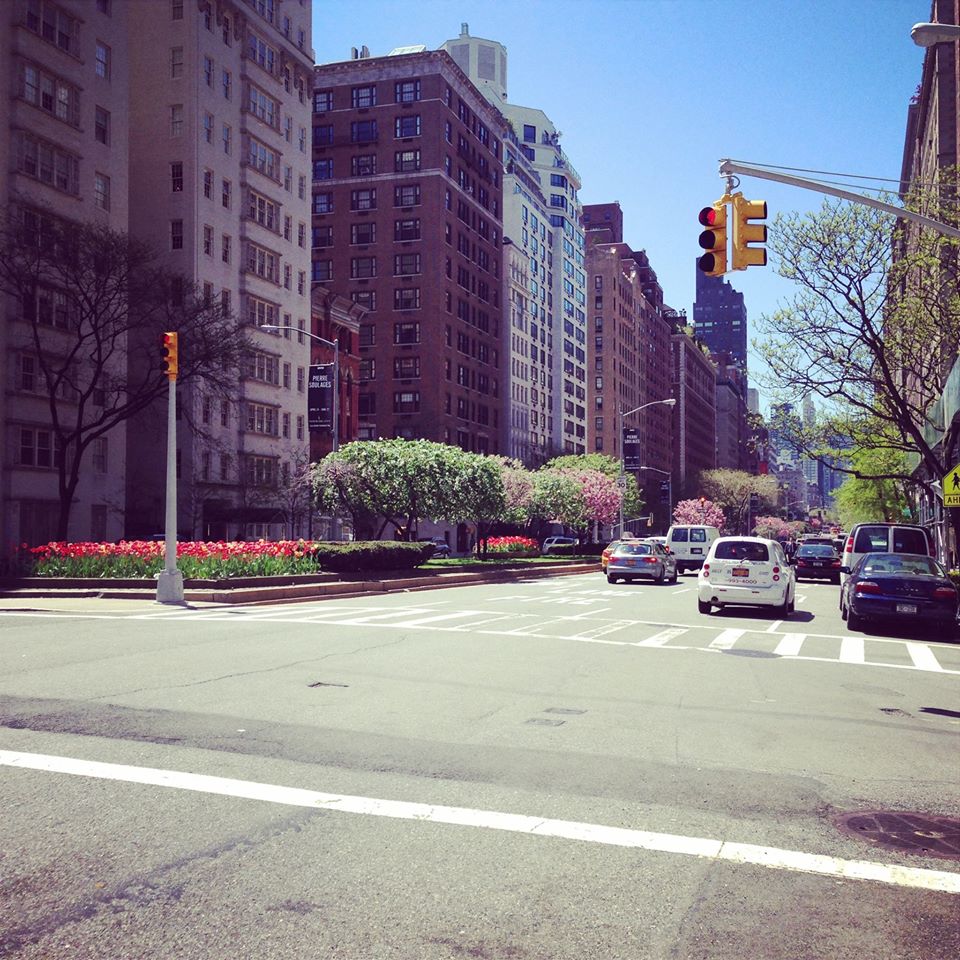 Both quite residential, they are home to families and offer a big variety of famous museums, trendy restaurants, and parks. I lived in the UES the whole time I was in New York City and I loved how detached yet close to everything it was.
East Village or Lower East Side
In the heart of Manhattan, you will find this neighborhood full of pubs and clubs, populated by a younger crowd. Consider staying here if you plan on staying out until the wee hours and don't mind some noise.
Brooklyn
The parts of Brooklyn closer to the East River exploded in popularity in the recent years and are now populated by artists and musicians. Stay here to enjoy the many colorful flea markets and the best view of NYC's skyline.
Where to eat in New York
Numero 28 Pizzeria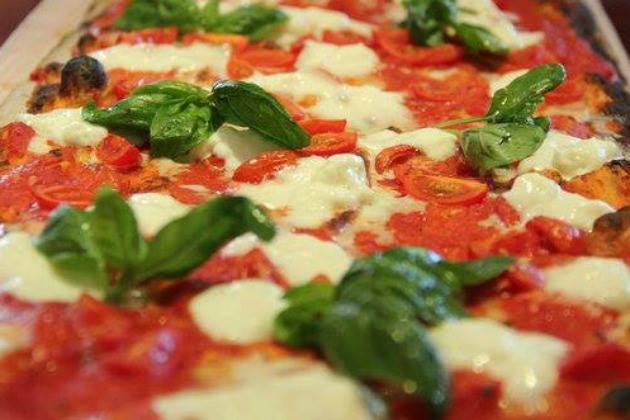 Take it from a real Italian: this is the best pizza you will eat in the US! There are several locations to pick from and dozens of delicious toppings, my favorite being Doc and San Daniele.
Taverna Kyclades
This Greek restaurant is a gem in Queens, one of New York's 5 boroughs. Be prepared to find crowds and lines, but the food will be worth it.
Flor de Mayo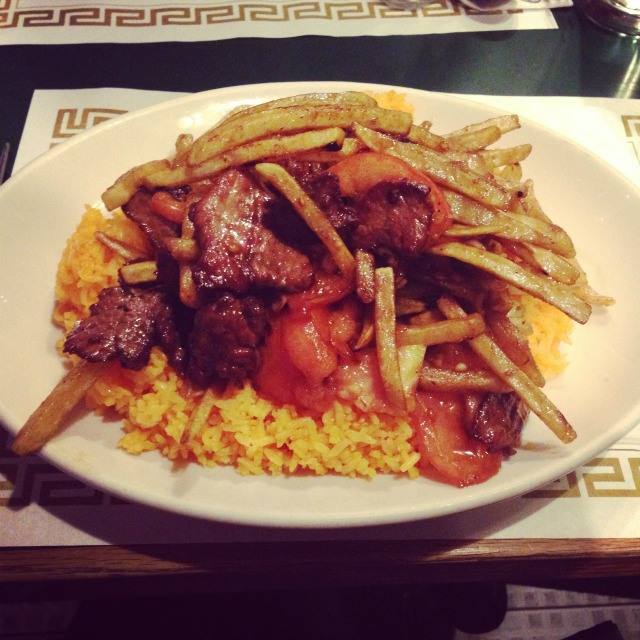 Where my love story with Peruvian food started! My Peruvian friend brought me here the first time, and I could never get enough of their lomo saltado and chevice.
I hope my tips will add some spice to your amazing time in New York City. Have fun!
 About the author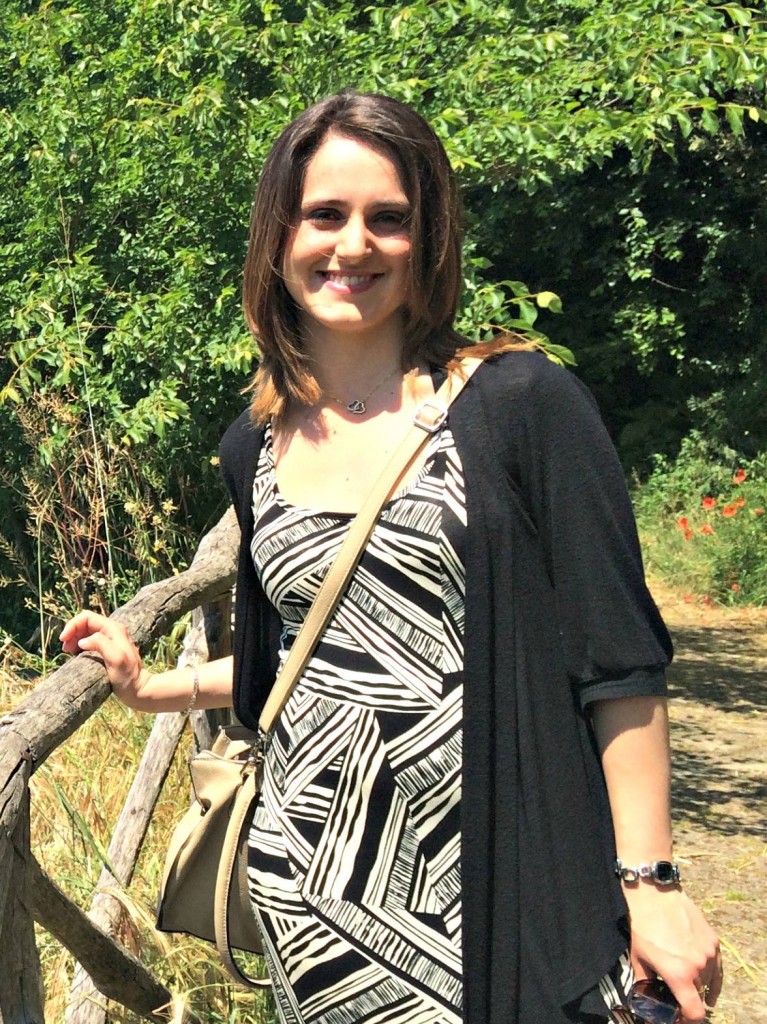 I'm Valeria and I'm from Rome, Italy. I've been traveling since I was 10 months old and at 22 I finally found the courage to move to the other side of the world to NYC. Now I'm living in London and taking up every opportunity to explore beautiful Europe.
Follow Valeria on her blog, Rome, New York, London, World, on Facebook and Instagram.