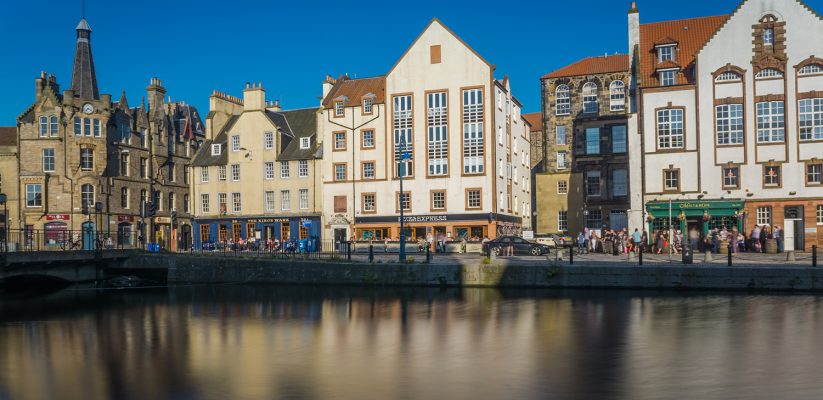 How To Spend A Relaxing Day In Edinburgh
After the previous day with a lot of walking, our second day in Edinburgh was completely the opposite. Our feet were definitely happy we decided to enjoy the nice weather (clear blue sky two days in a row!). So after a late breakfast we set out to explore the city. Honestly, what I liked the most about the places I visited was that there were very few people around. I always appreciate that whenever I visit a new place, it is literally a breath of fresh air after all the anxiety I feel when I am in crowded spaces (like the Royal Mile was).
Here's how I spent a very quiet and relaxing day in Edinburgh, an itinerary which I totally suggest if you want a break from all the sightseeing, but also don't want to take a break. 😉
Dean Village
While I hadn't read about it in my guide book, I saw a picture that instantly made me want to go. Dean Village is well….a village. Actually, it used to be a village renowned for grain milling for over 800 years. To be fair, I don't know much about it, but it's worth visiting if only for how peaceful and quiet it is. And the best part? It's super close to the city center.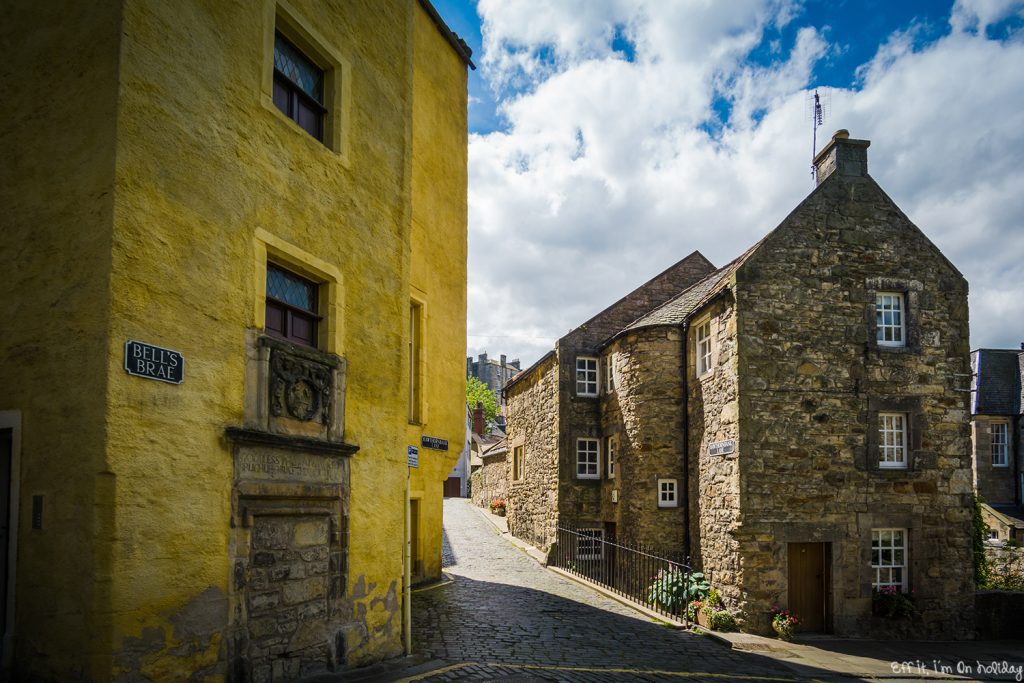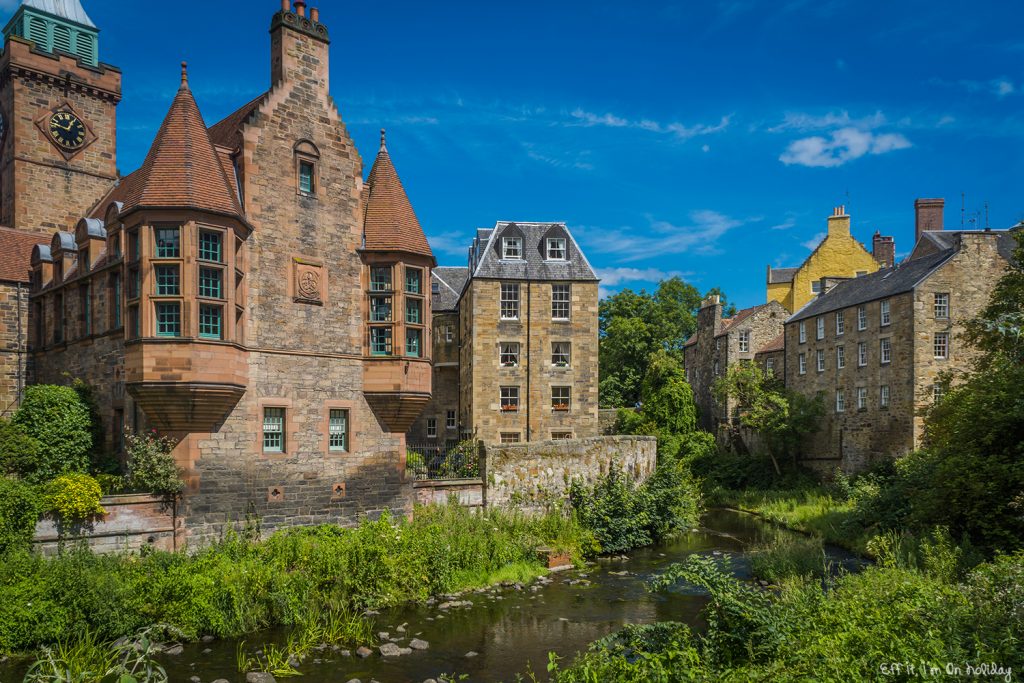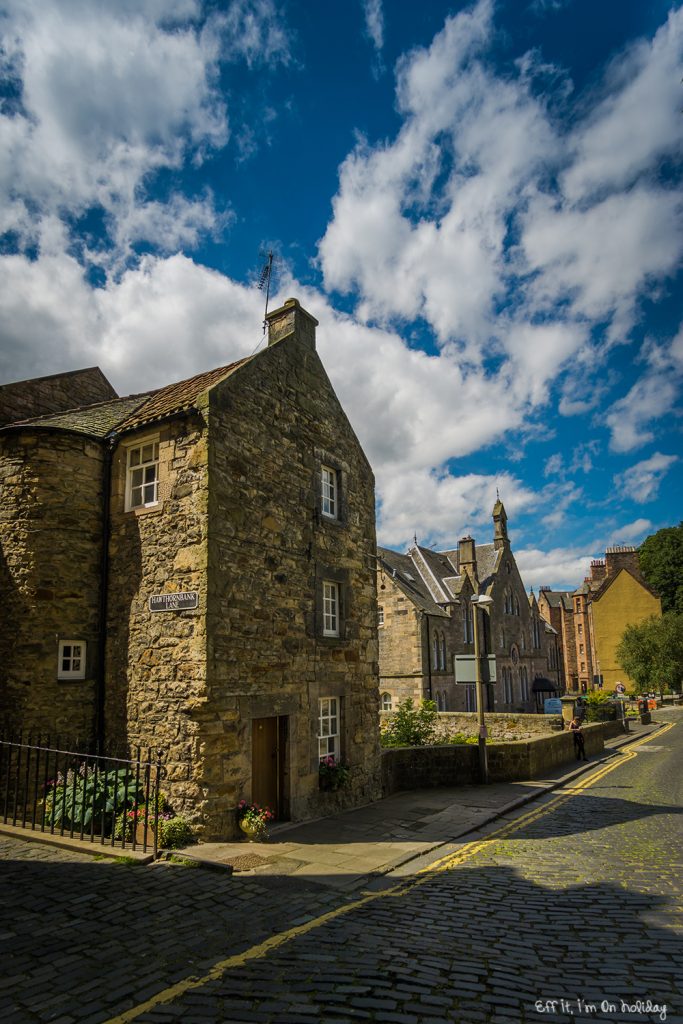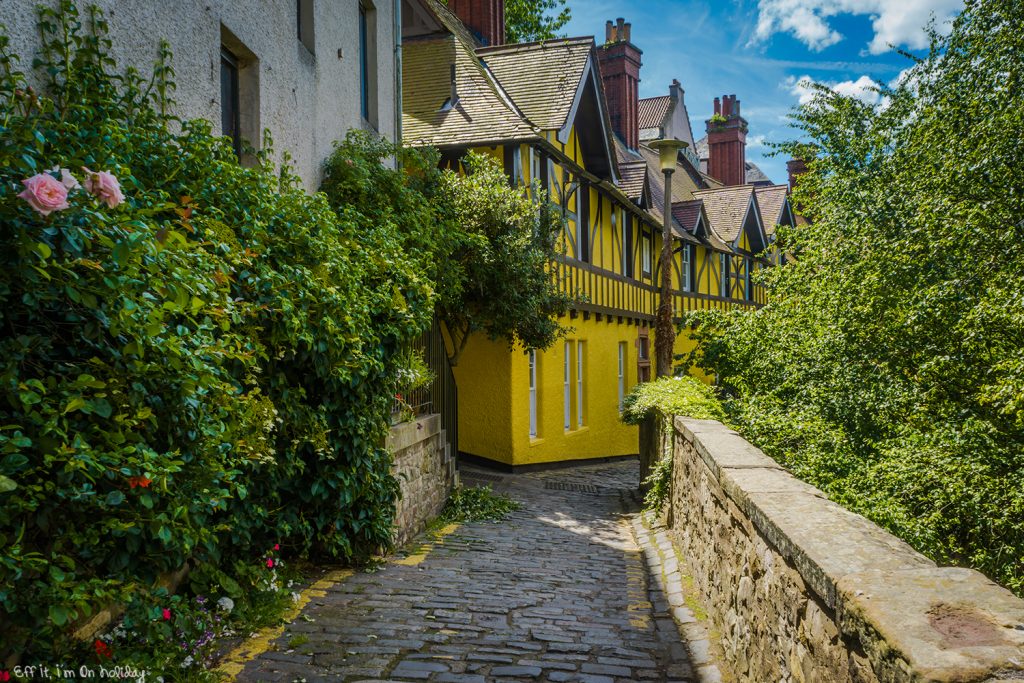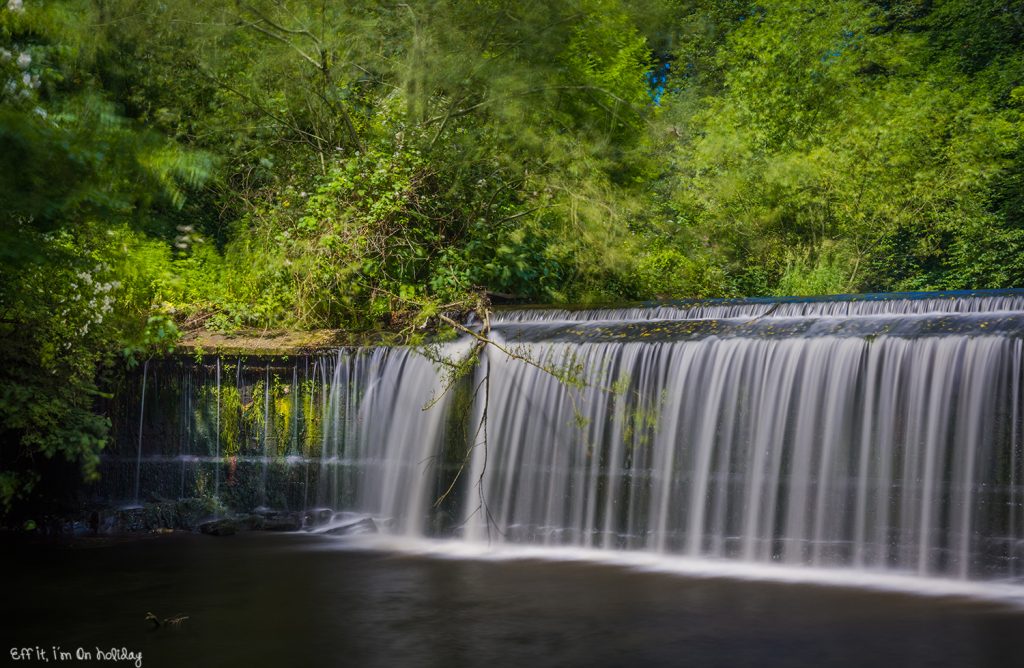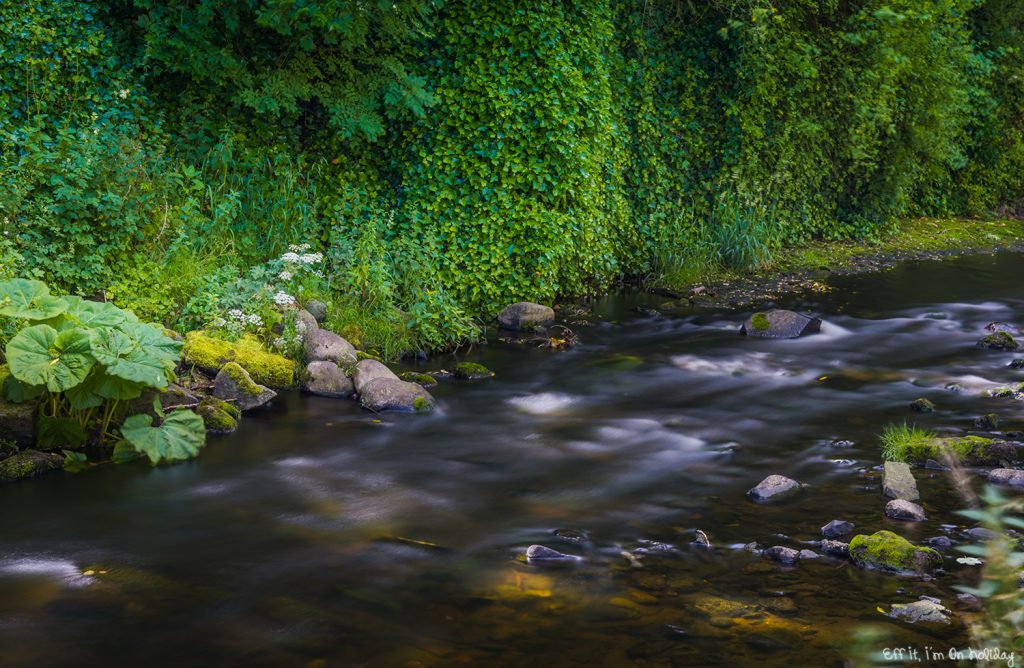 Royal Botanic Garden of Edinburgh
After leaving Dean Village, we were wondering what to do next. Remember that we didn't want to walk too much (nor spend any money). This is when we remembered that our Highlands tour guide told us that if it's a sunny day, we absolutely have to go to the Royal Botanic Garden of Edinburgh, as it's incredibly beautiful. Oh, and free. Off we go, then! While navigating the buses in Edinburgh, we stopped for lunch at one of the restaurants on my list, called The Dogs. No, dogs weren't on the menu (thank god!), but there was a ridiculous number of dog photos in the restaurant. Still, the food was very good.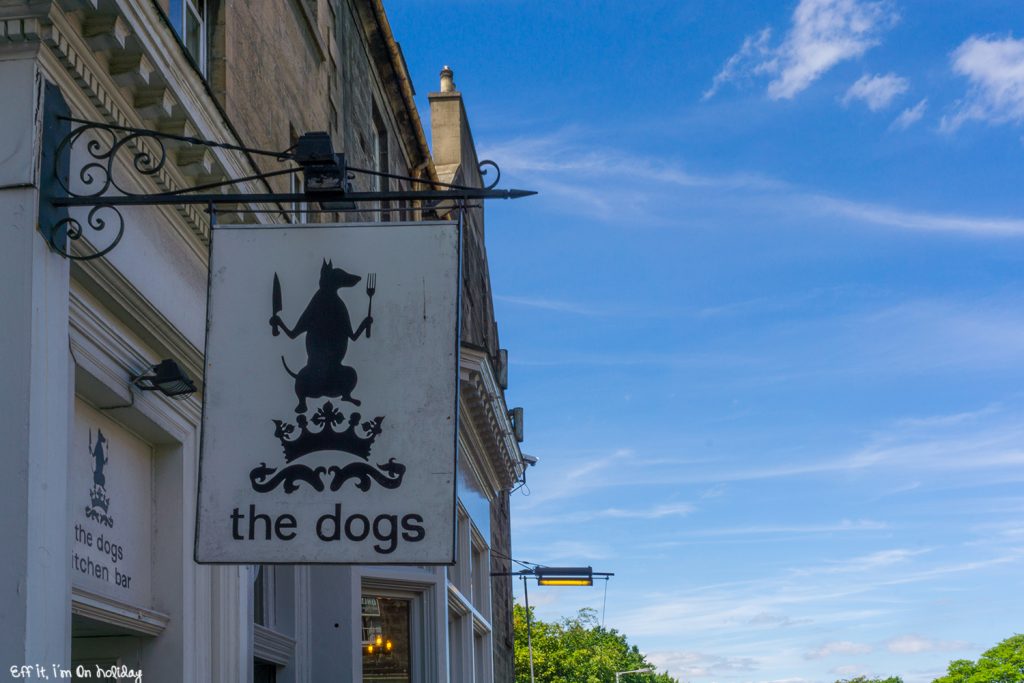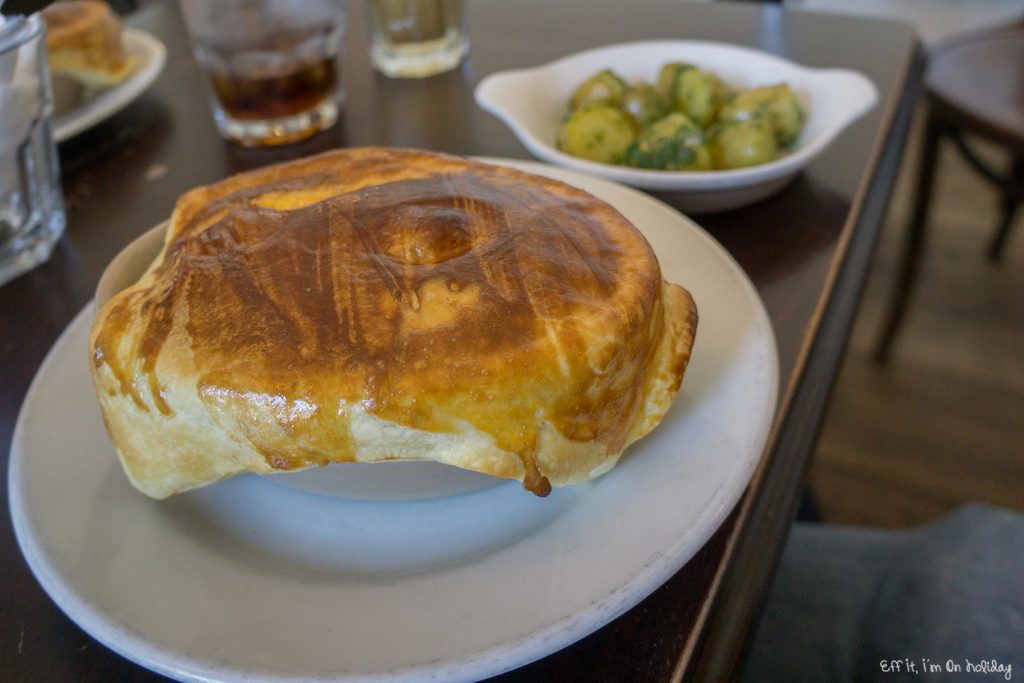 We reached the Royal Botanic Garden and it was indeed very beautiful, with plants I've never seen before, including the Monkey Puzzle Tree (first photo below), which is considered a living fossil (because of its age). It also had wifi, so we ran after Pokemon for a while. 😂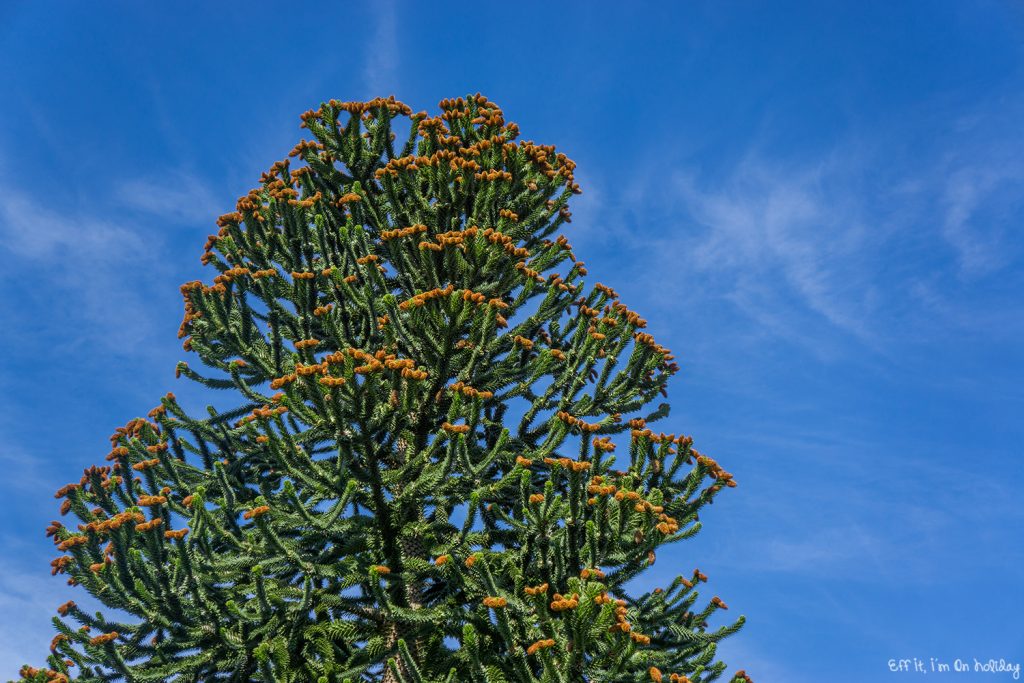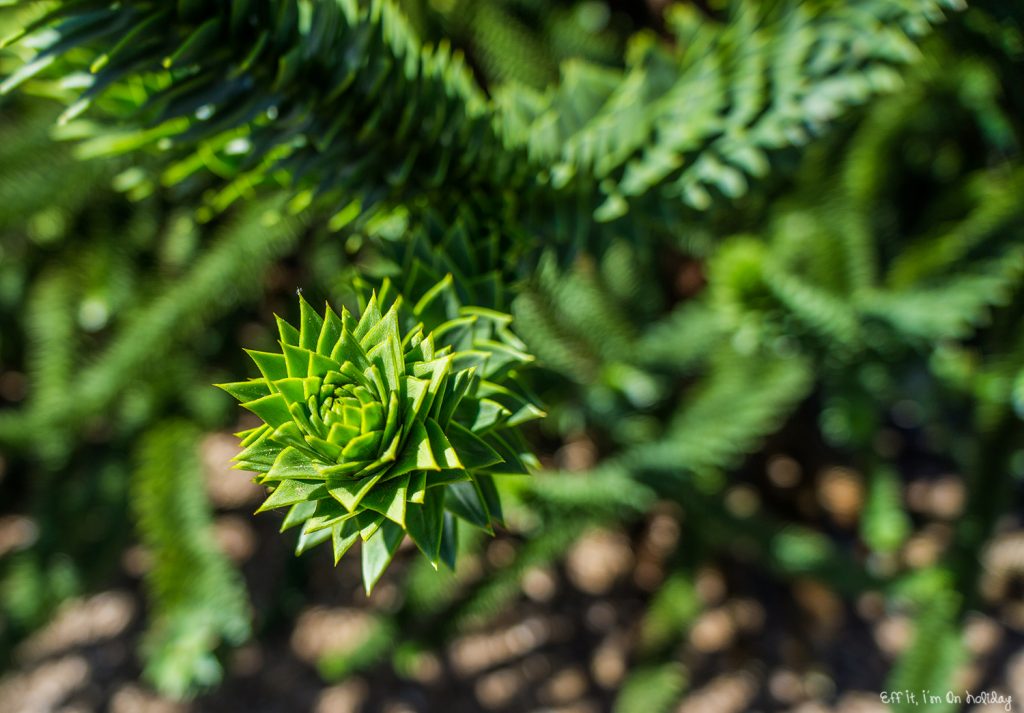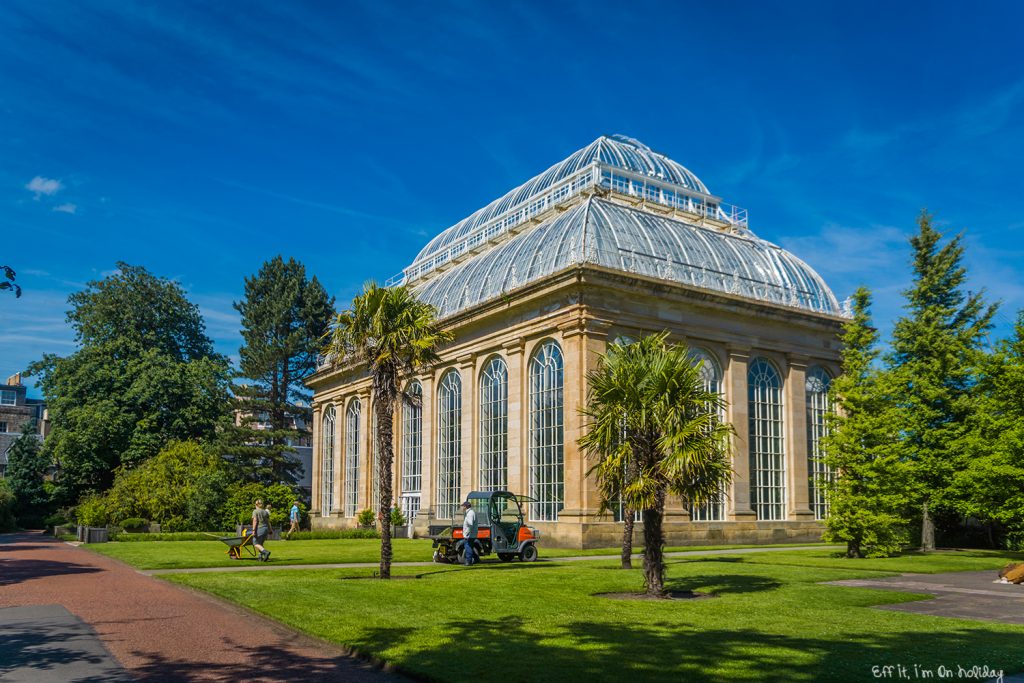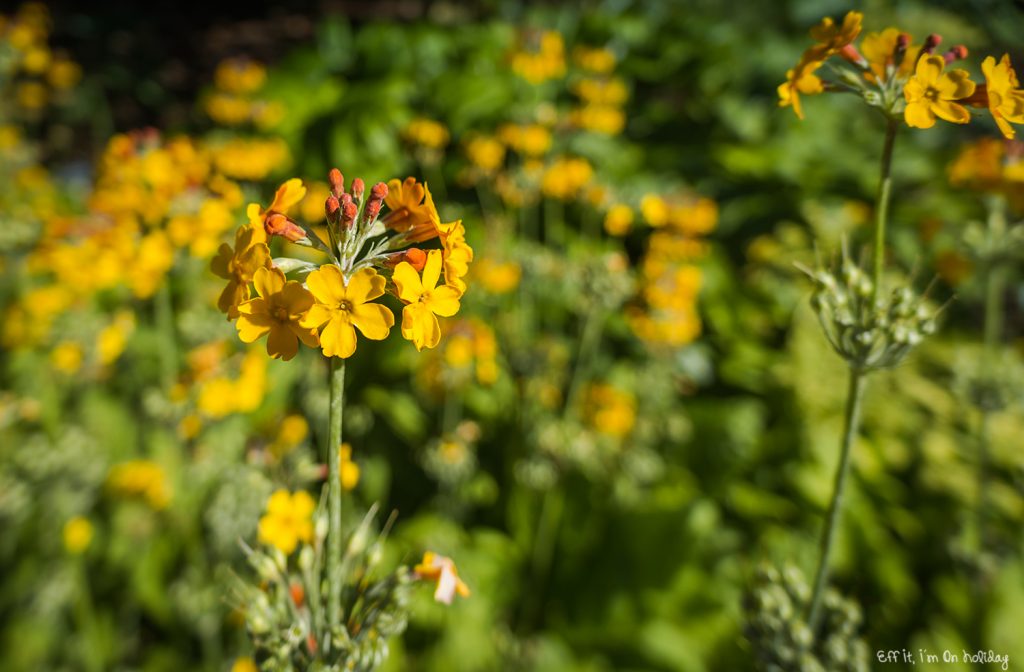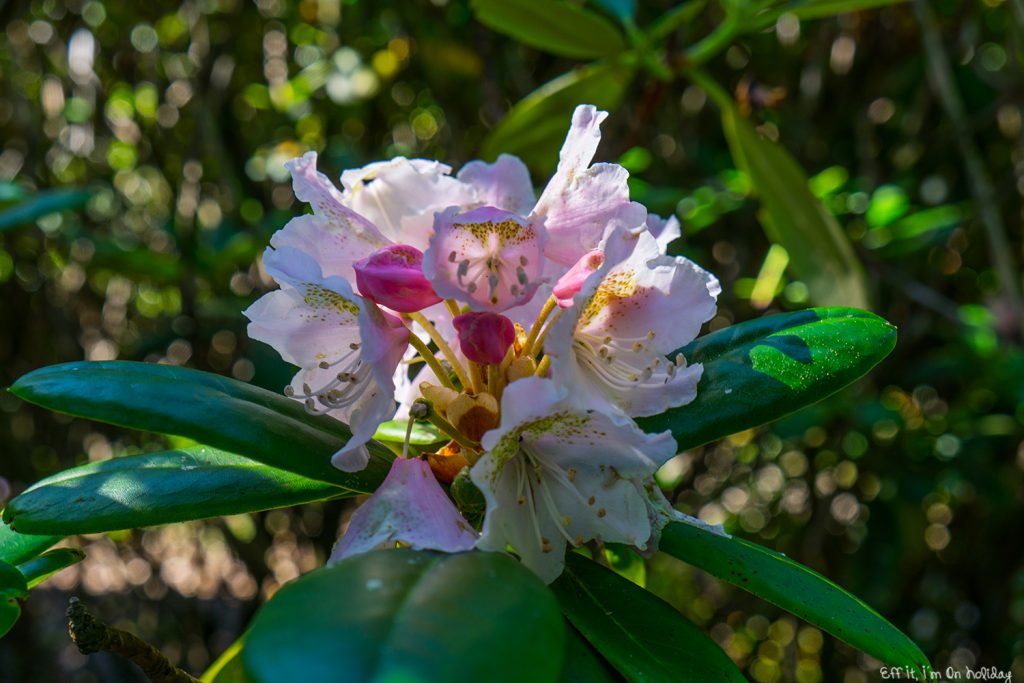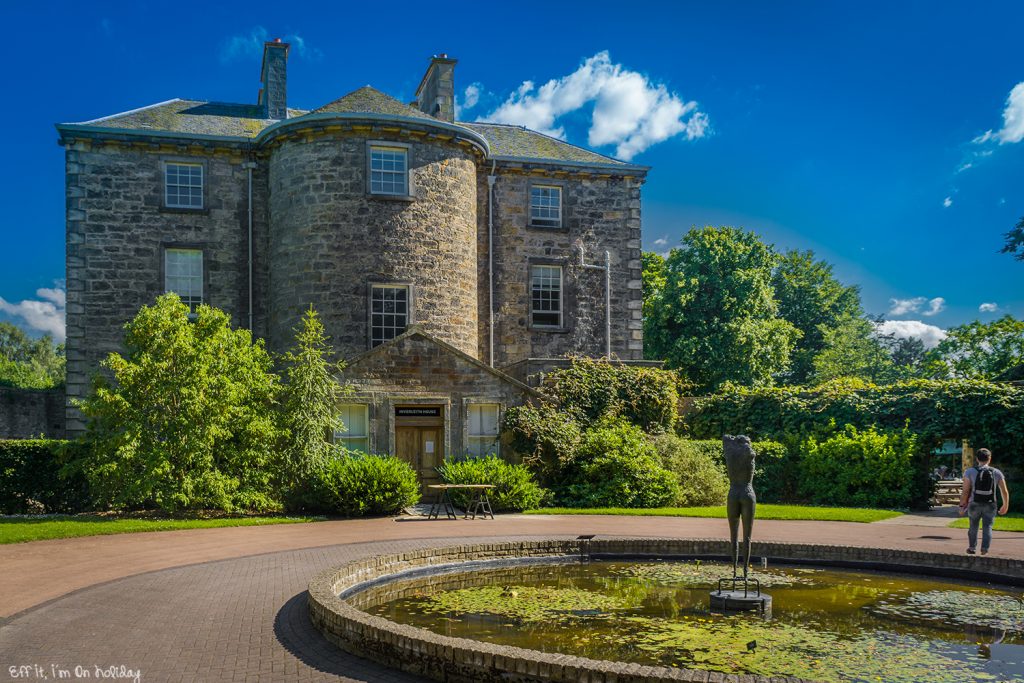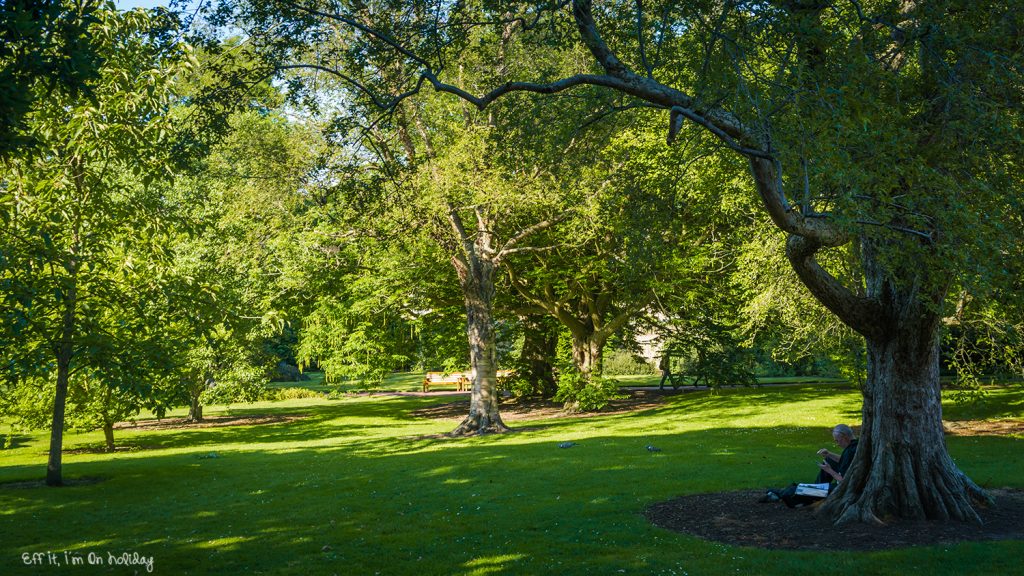 Leith
Although parts of the Water of Leith Walkaway were closed, we went to check out the end of the path, which is the charming district of Leith. We wandered around the Shore, while some of us were excited about different colored poppies (hint: not me 😛 ) before going back to the city center for dinner.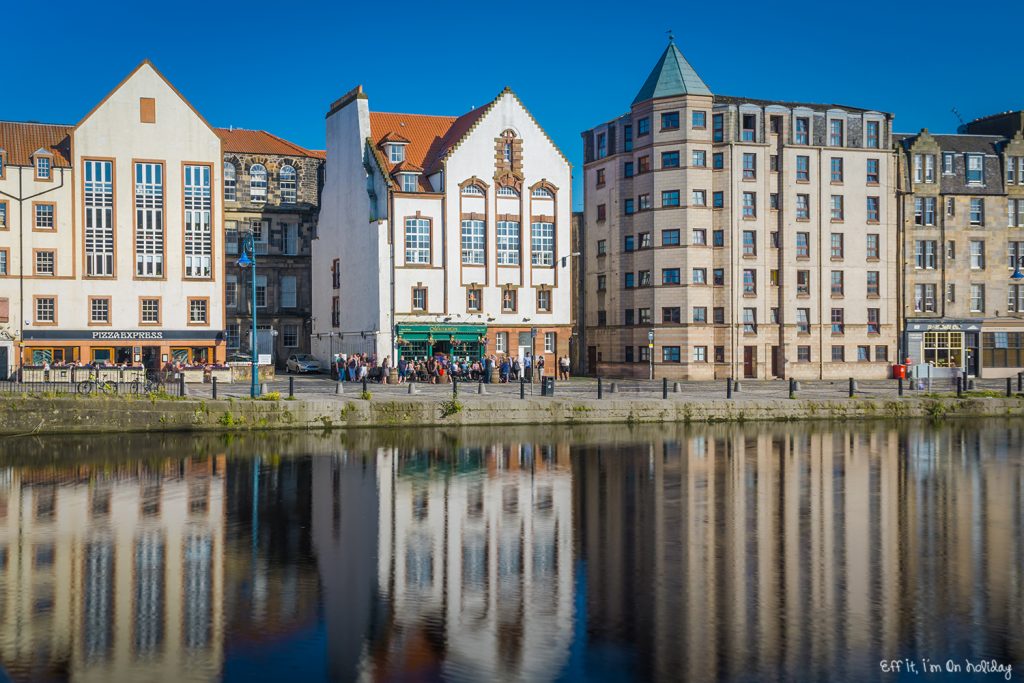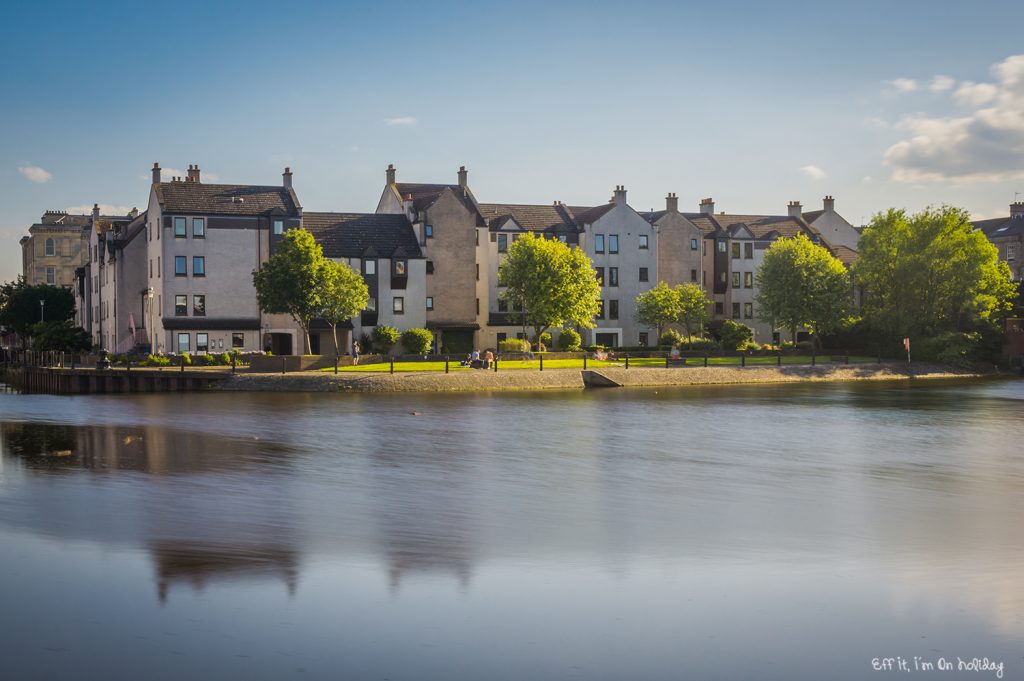 After dinner, I wandered on the streets of Edinburgh by myself, as I wanted to take a few pictures of the city at night. That's one of my favorite things to do in a new city, I feel like it's a whole other world when you see it at night.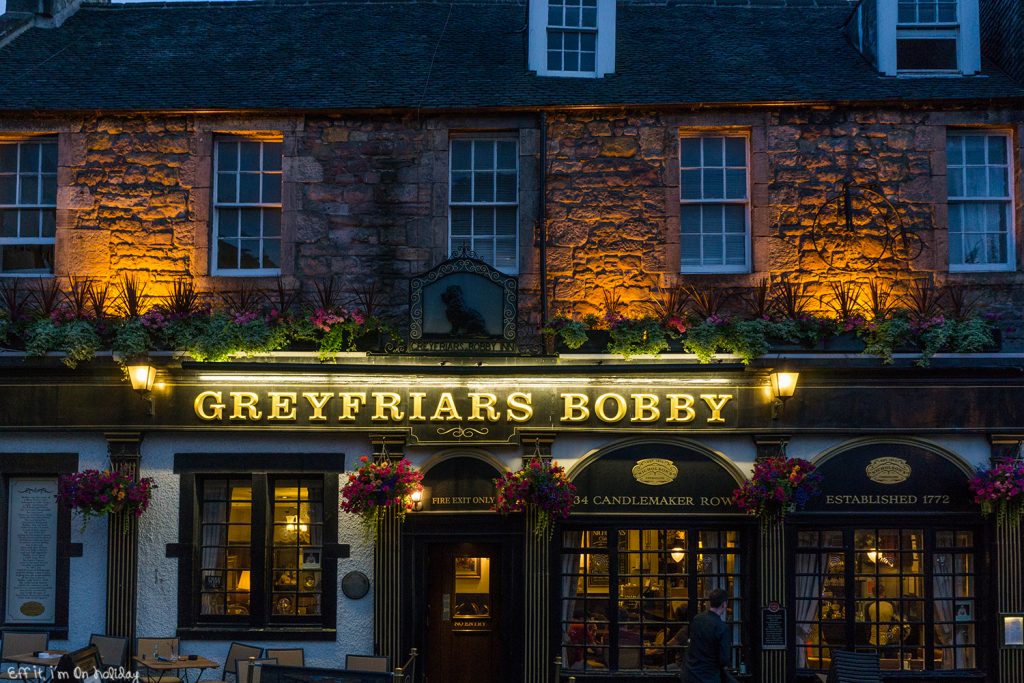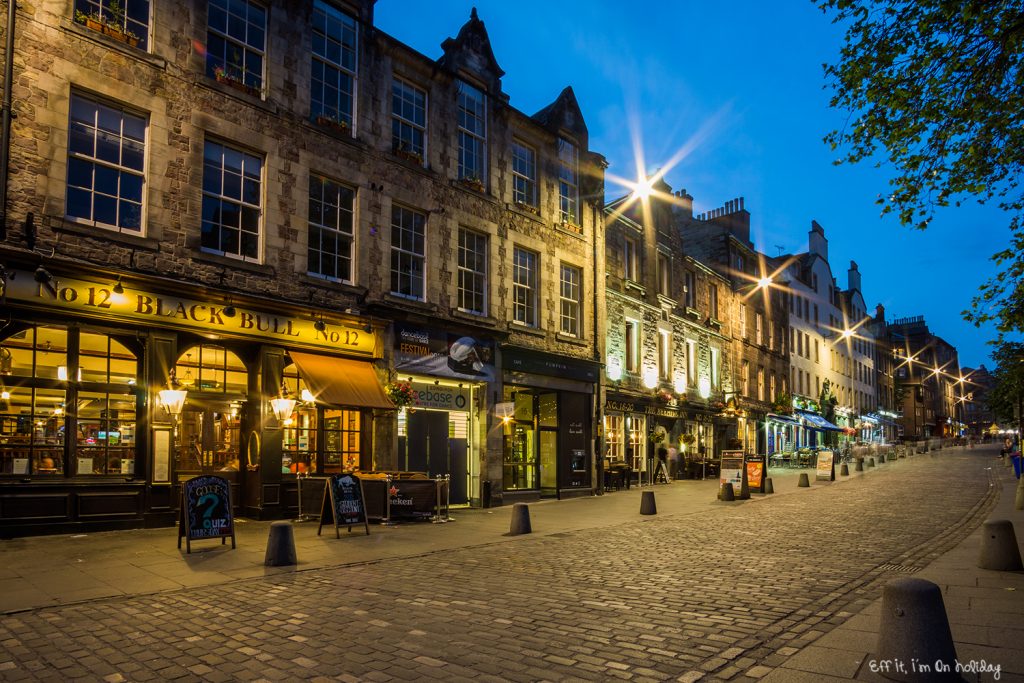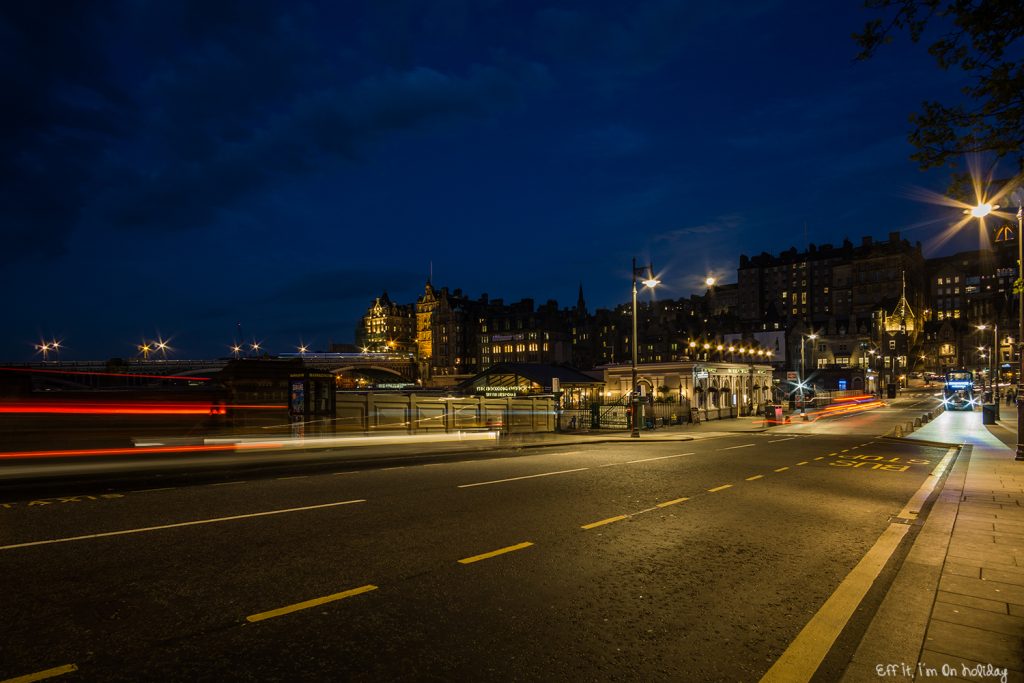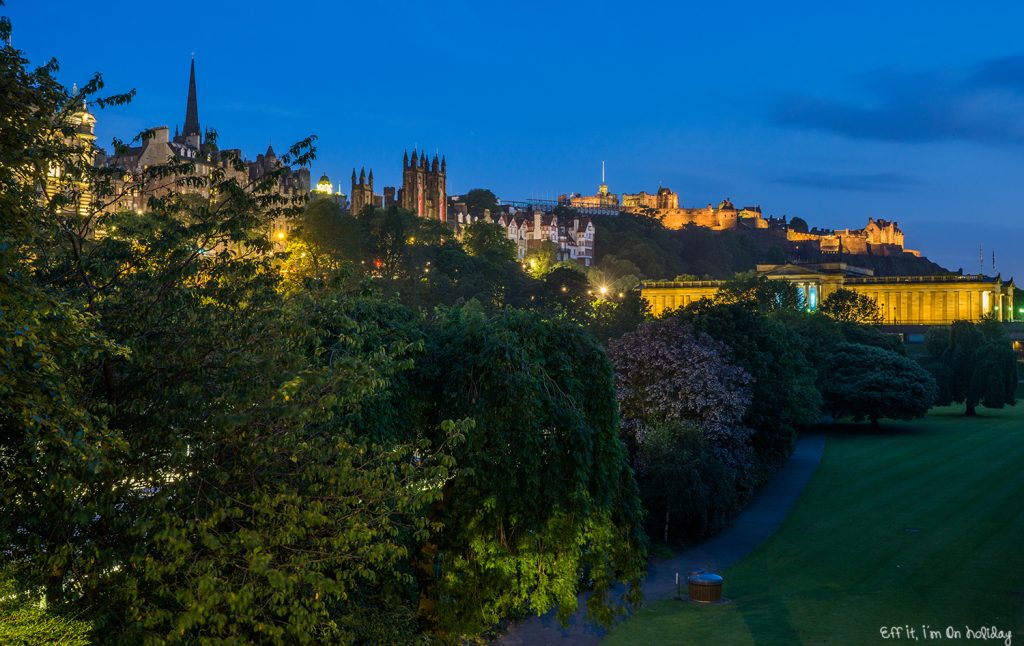 So there you have it, our quiet and relaxing day in Edinburgh. Which one of these places would you like to visit?