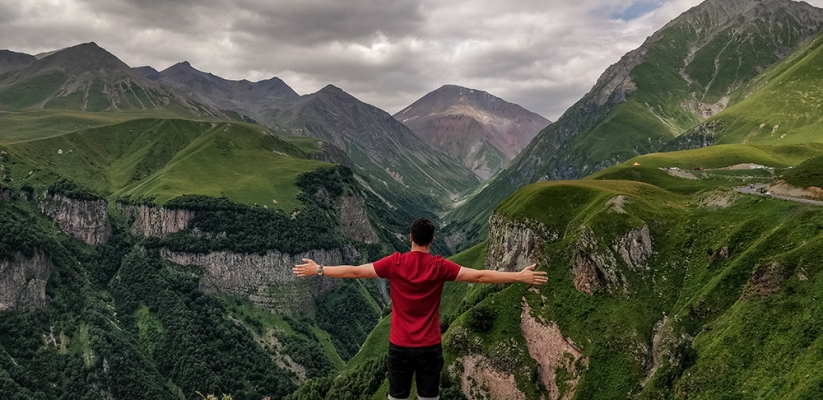 Georgia, An Underrated Wonder
I'll be the first to admit, Georgia has never been a top priority on my travel wishlist. I had seen photos (especially in John's ecstatic post) and knew it's a beautiful country, so it was on my "I'd like to go someday" list. Until Wizz Air launched a new direct route from Bucharest to Georgia and we changed our summer plans from the Balkans to the Caucasus. And you know what? I don't regret it a bit! Georgia is even more beautiful than I had imagined, the landscapes are breathtaking, the food is delicious (and cheap!) and we had loads of fun.
I'll show you a few places I've visited in Georgia and by the end of this post you'll definitely be saying "hot damn, I need to get me there!". Or maybe you'll use different words, I wouldn't know. Tell me in the comments what you thought!
Tbilisi, the city of a thousand balconies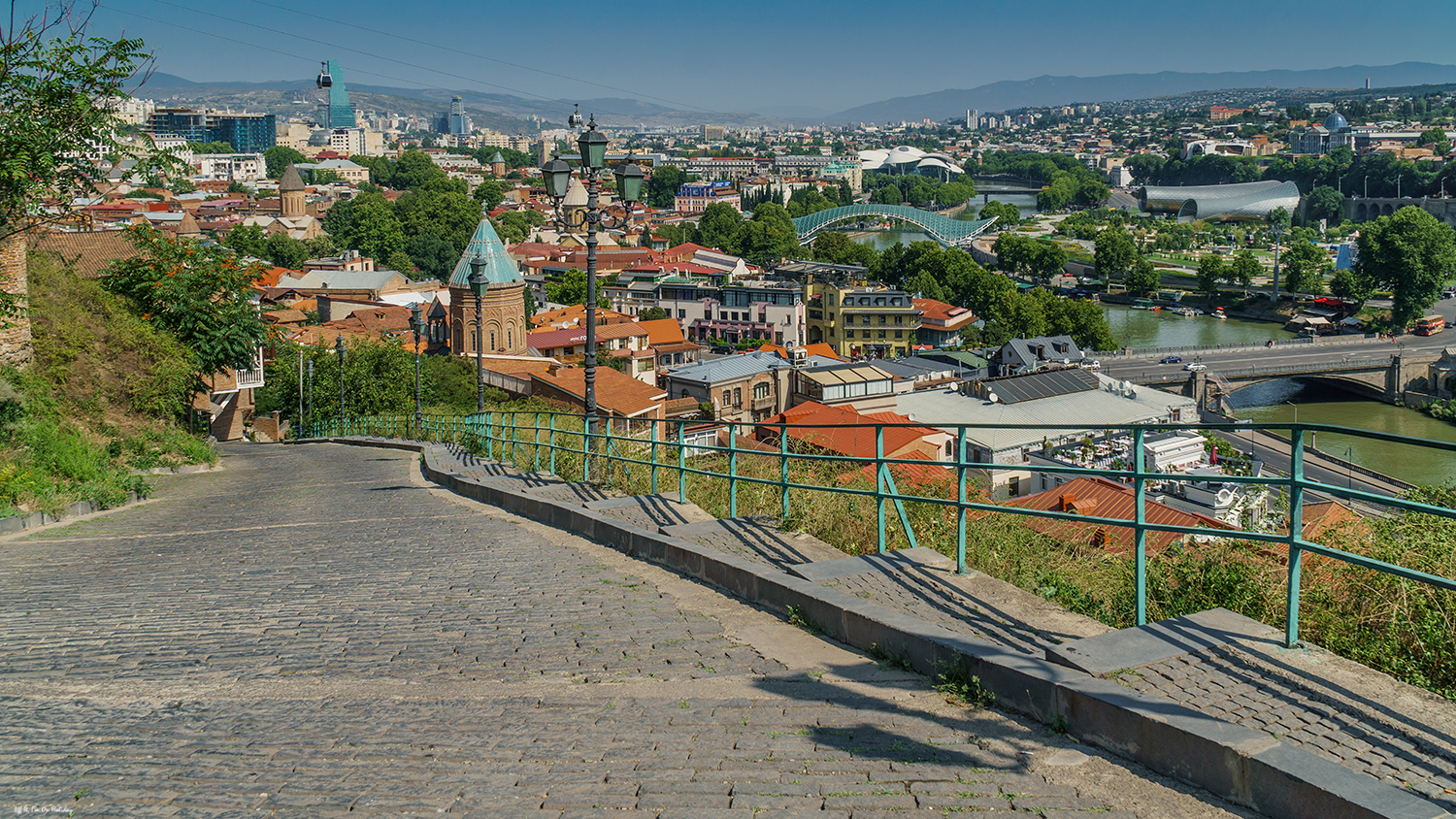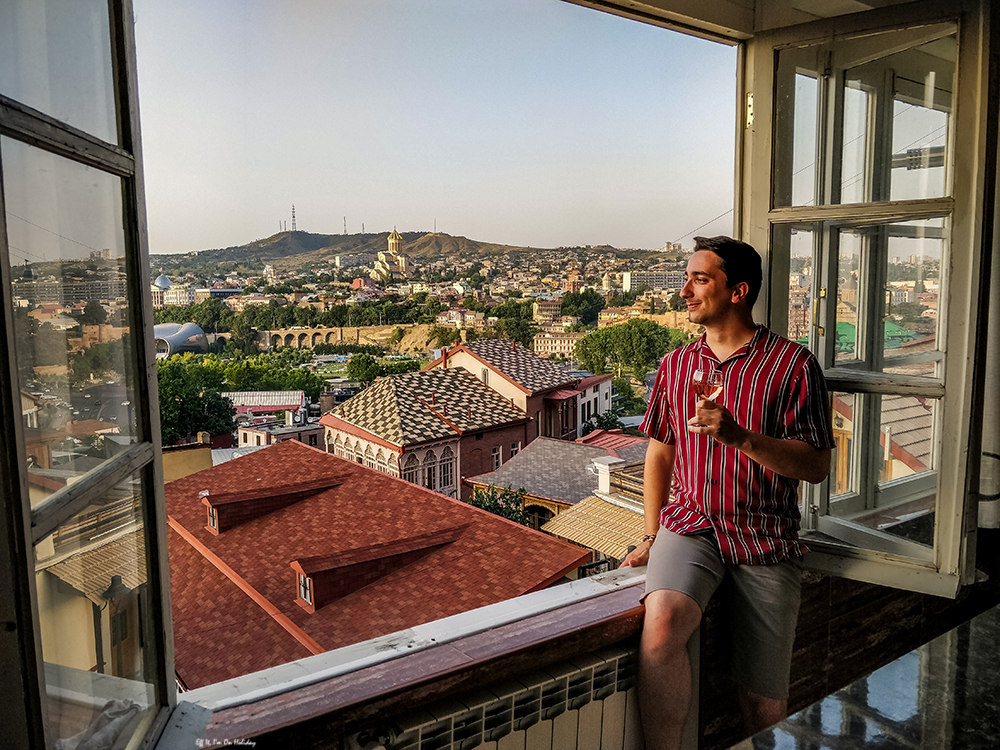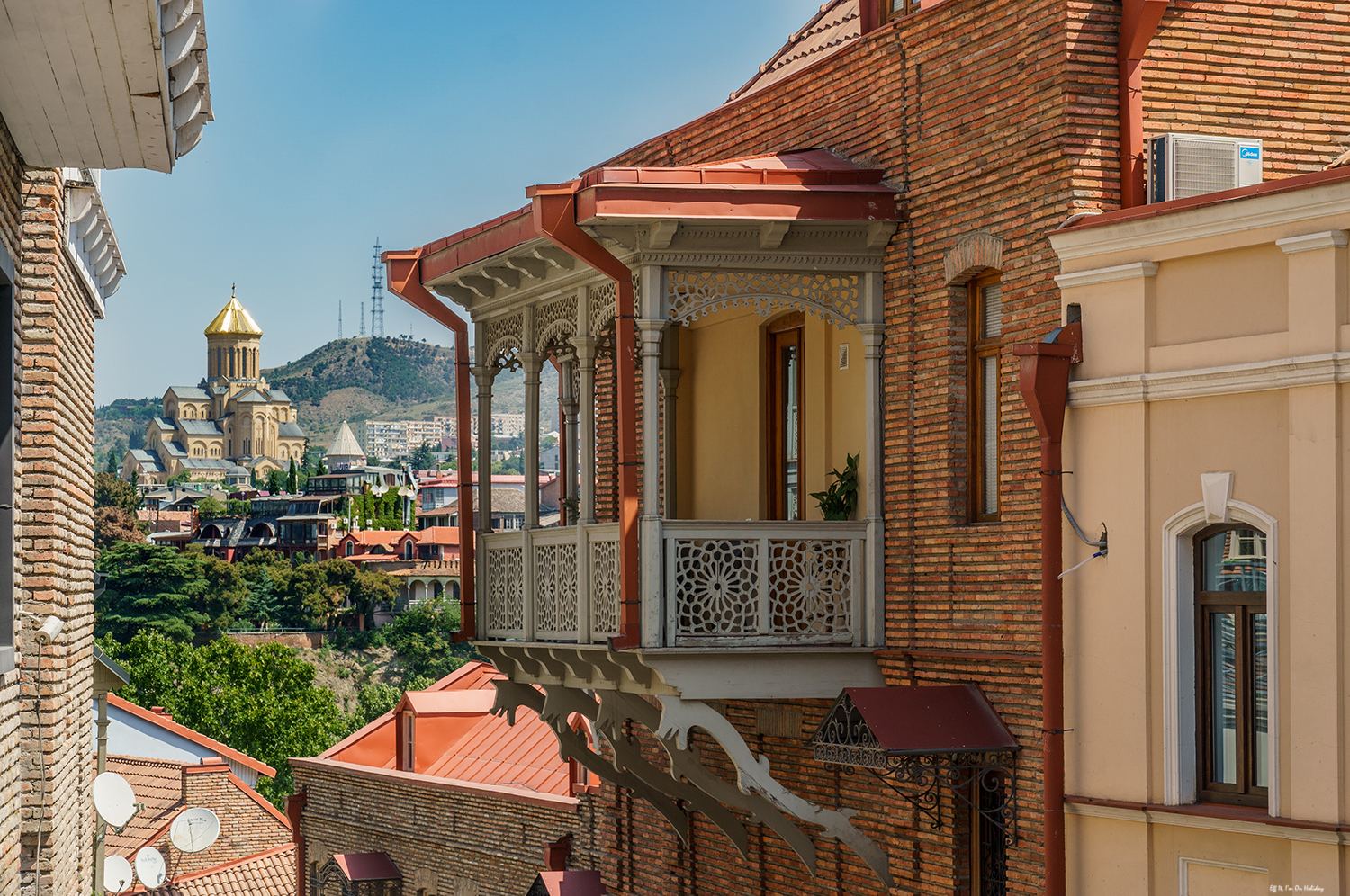 Okay, I don't know if they have a thousand balconies, but I did love to photograph as many as I could, they were all ridiculously charming! Our days in Tbilisi were scorching hot, writing this makes me shake my head as I look at my farmer's tan and remember how red my neck was. Good times 😂 But we walked on every street of the beautiful old town, some of them steeper the ones in Lisbon, and rewarded ourselves with an hour of relaxing at the sulphur baths.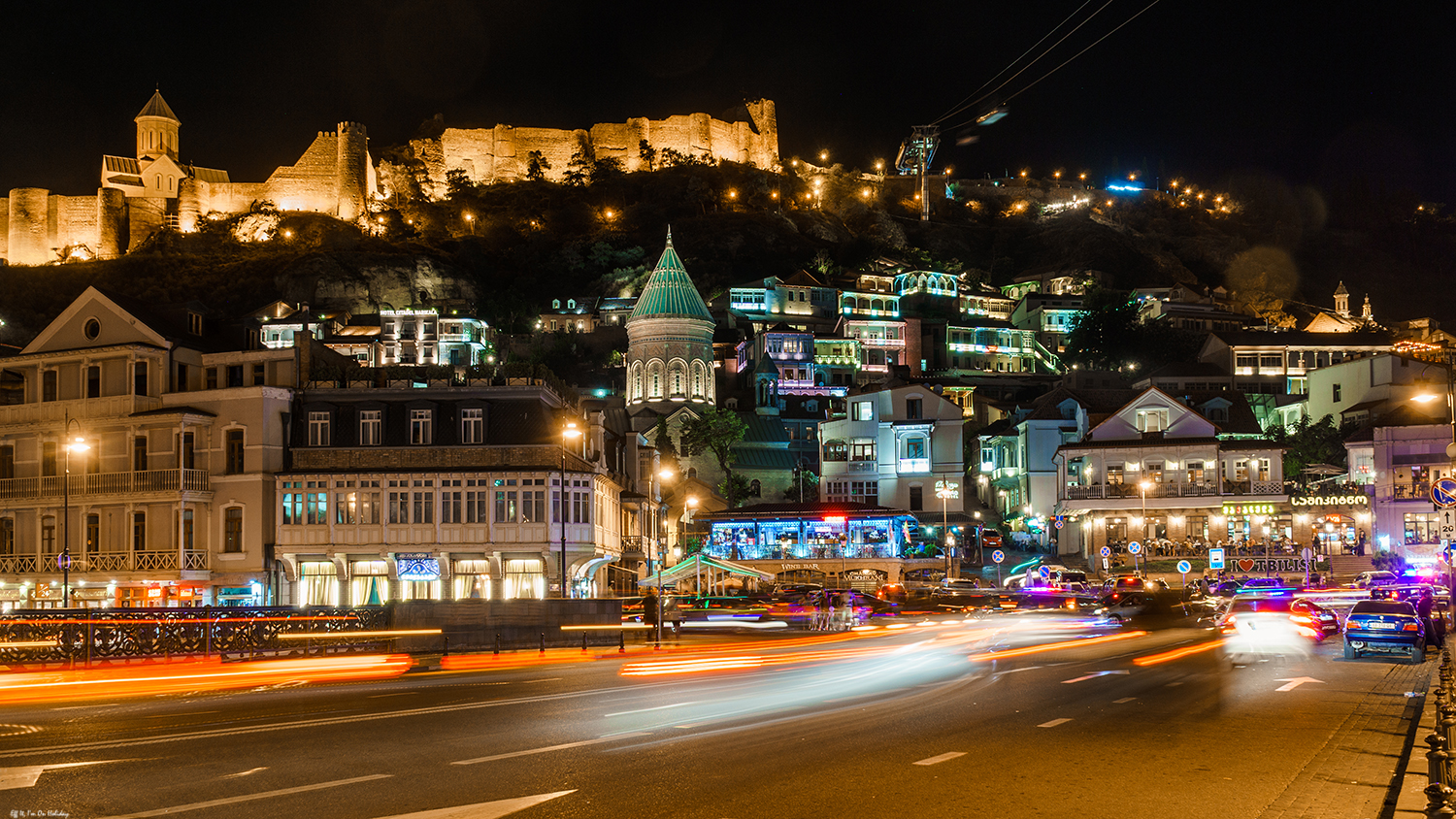 Ananuri Fortress
A 13th century fortress complex, Ananuri was my favorite place in Georgia (and this says something, because I'm about to show you other spectacular places). I loved exploring the fortifications, climb the old tower to enjoy incredible views and analyze all the intricate details of the church. Wish we could have stayed more, but the Caucasus were calling for us.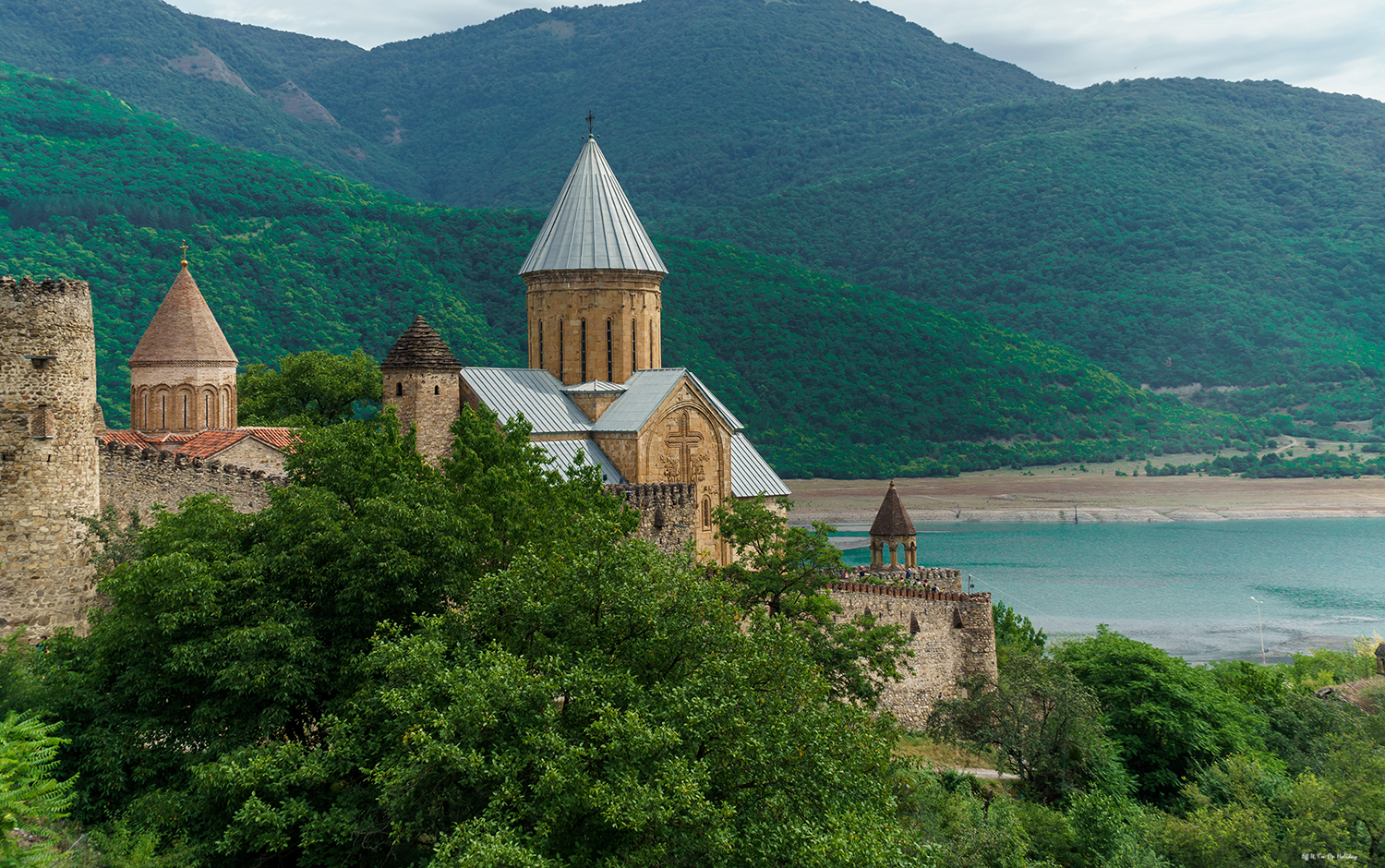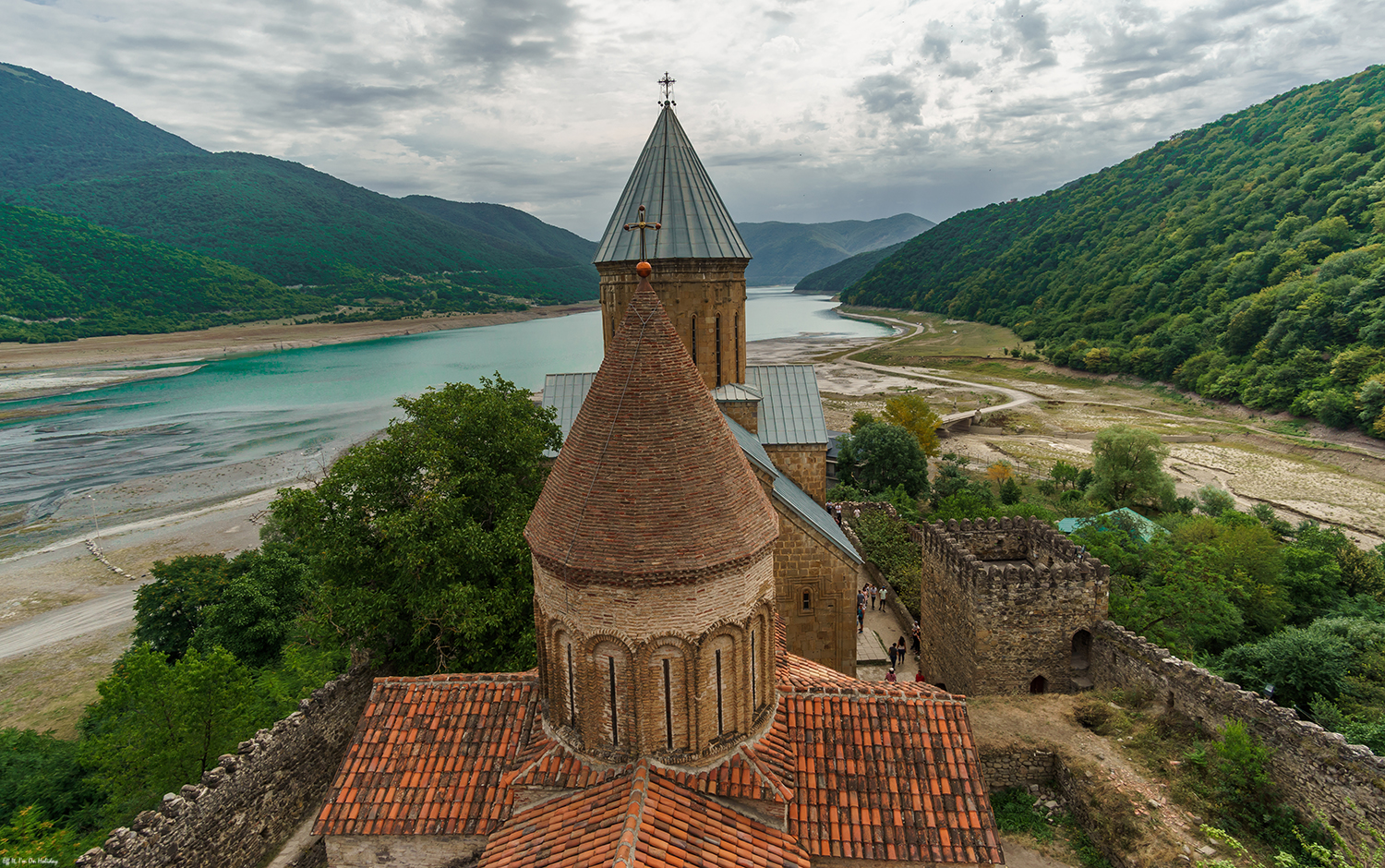 Martvili Canyon
We had terribly bad luck when we visited the Martvili Canyon – it rained the whole day. On a clear day, you can enjoy a relaxing boat ride on the river, while gazing at its incredibly turquoise color, wondering whether they added some dye or it's actually possible to look like that. When we went, it wouldn't stop raining so we had our (slightly wet) clothes on, a raincoat that looked more or less like a trash bag and a lifejacket. All while trying to take pictures on my phone with my chubby wet fingers, praying I won't drop it in the water. So I don't have any award-winning photos, but I still want to show you this place – as it's absolutely gorgeous, with or without rain.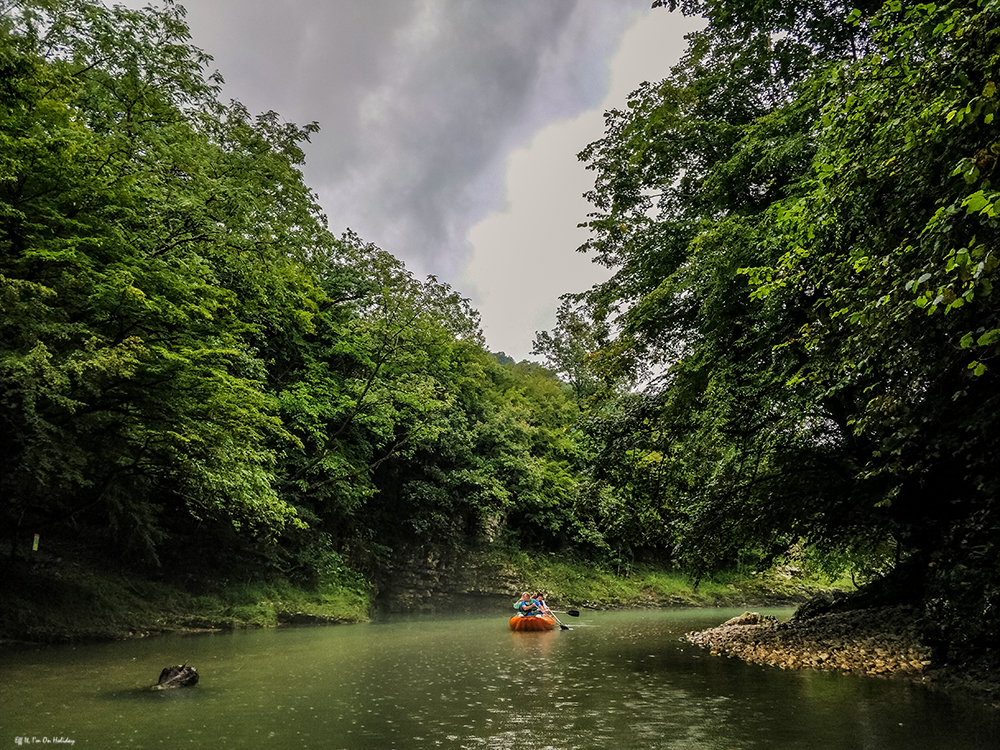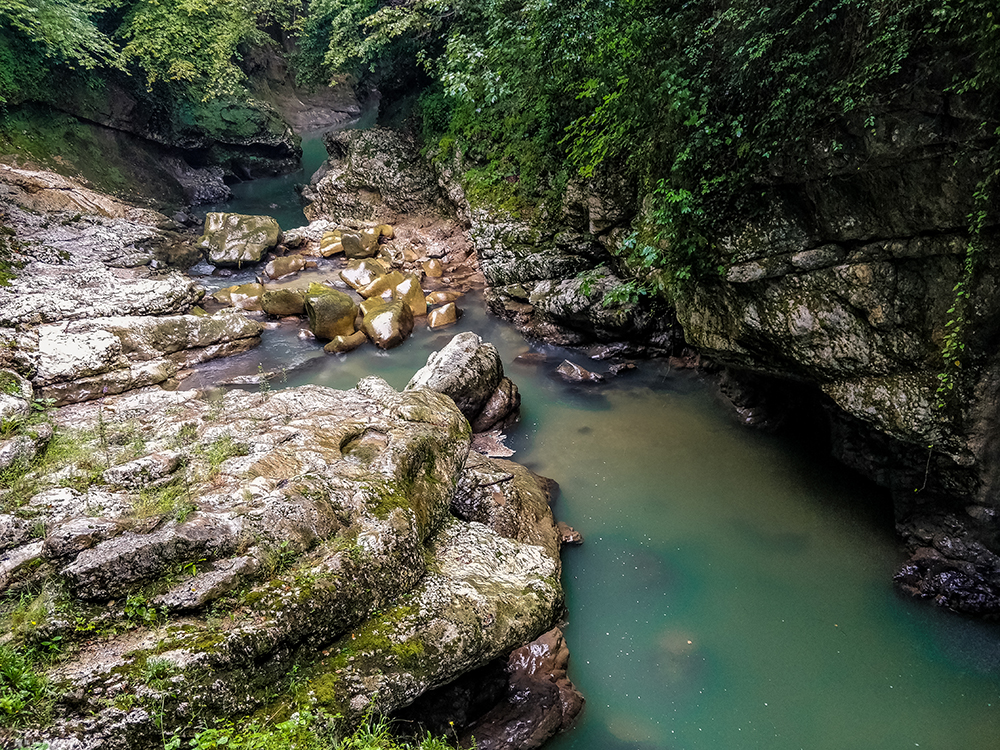 Caucasus Mountains & Trinity Church
I knew one of the highlights of our trip to Georgia will definitely be the Caucasus Mountains. All the guidebooks and blogs will tell you that you must hike to the Trinity Church in the Kazbegi Mountain….and I'm no exception. But what I'll also tell you is that the drive from Tbilisi to Stepantsminda (the town where the hike starts) is more spectacular than the hike or the church itself. There are breathtaking views all around and you'll want to stop the car, quite literally, every two minutes.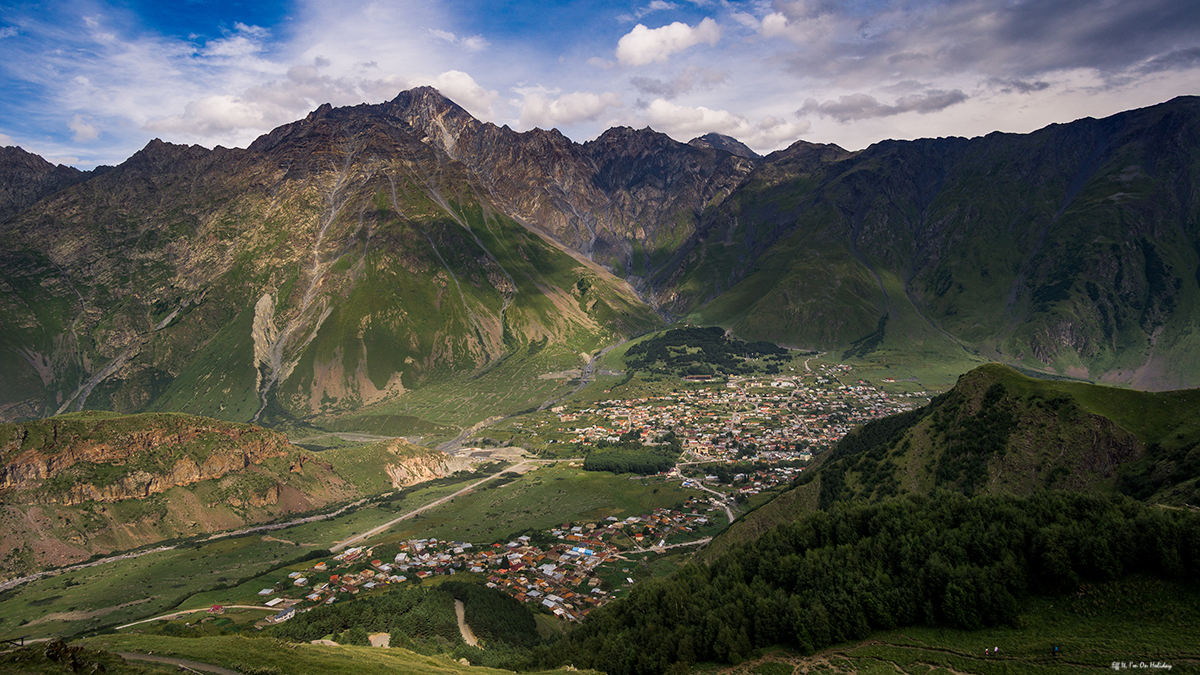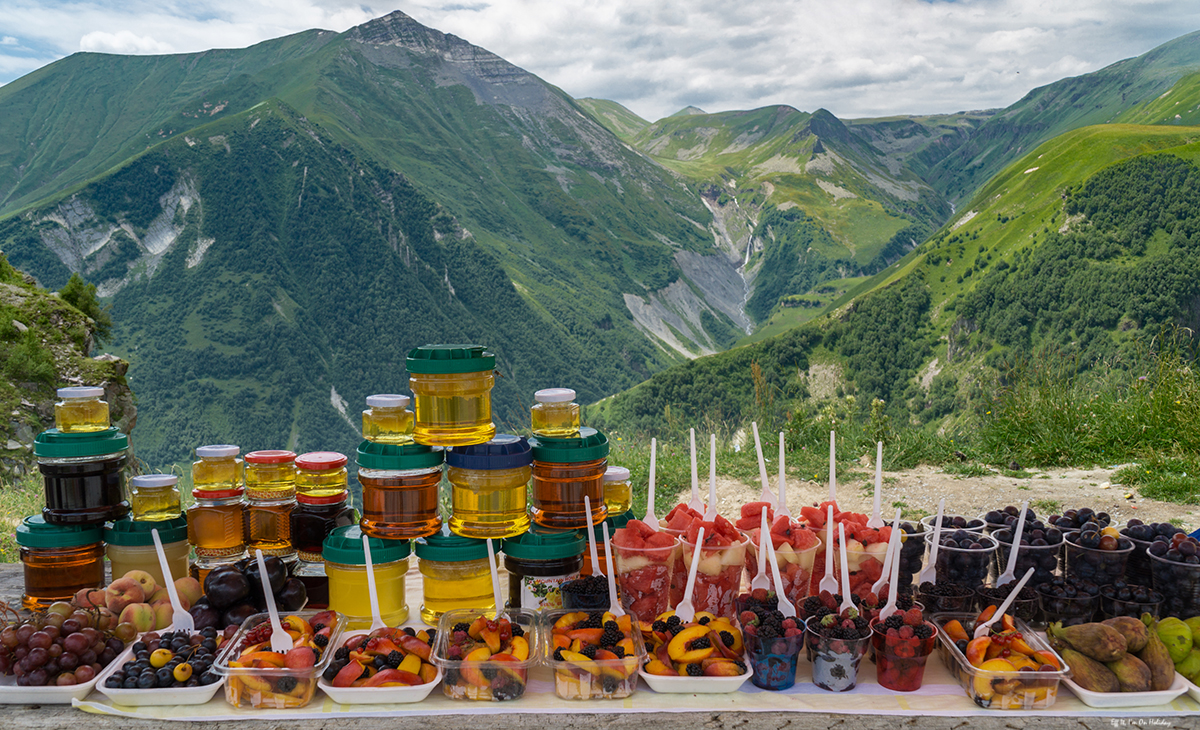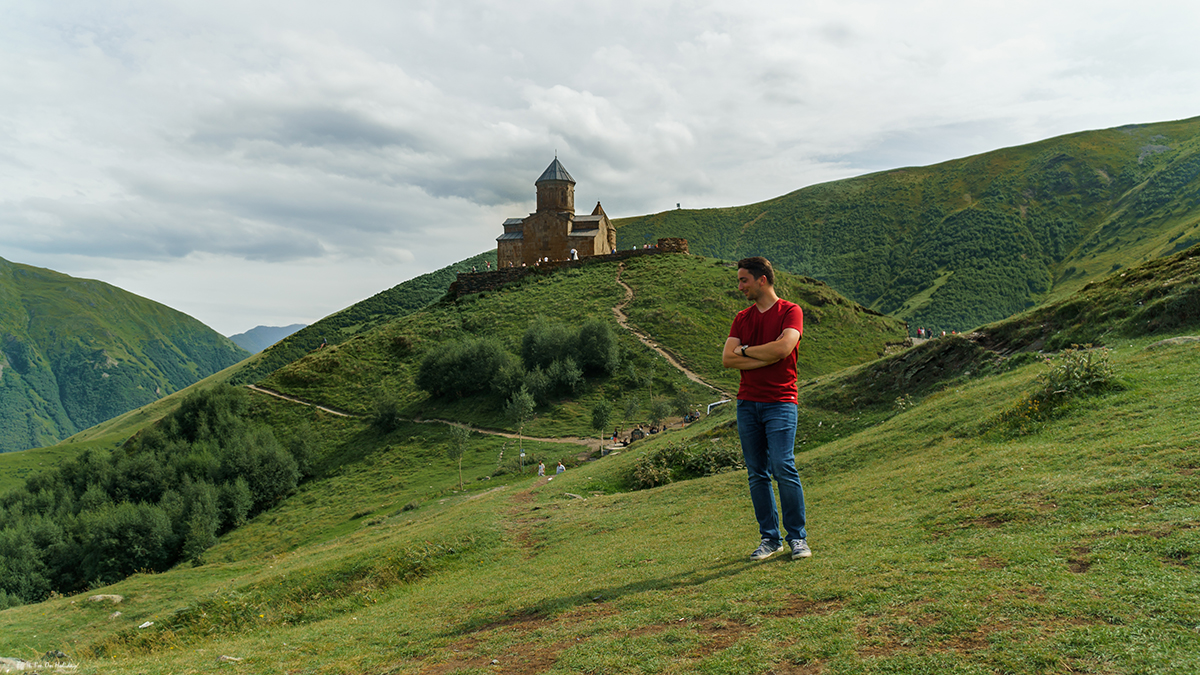 Prometheus Cave
The biggest cave of Georgia and also the most impressive cave I've ever seen, Prometheus Cave should not be missed if you visit Georgia. It's 1.6 km long and you can walk along the lighted path, see impressive formations and can even take a boat tour.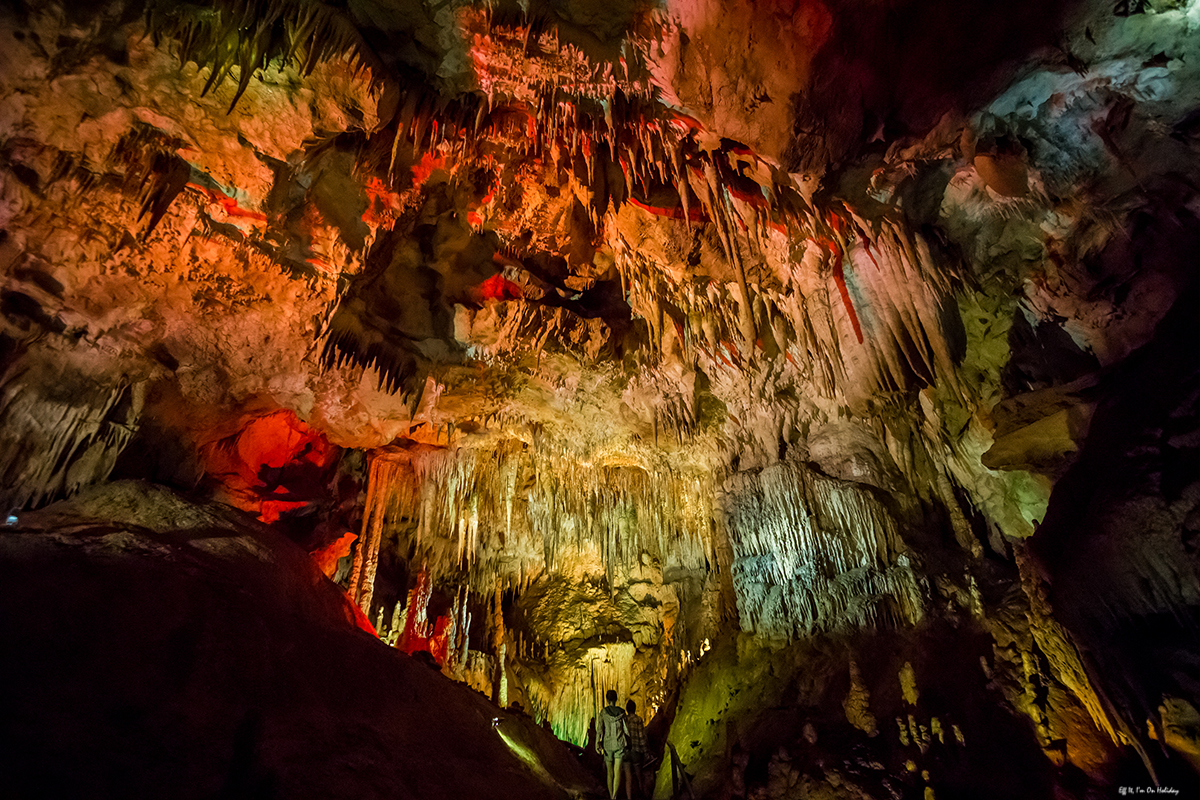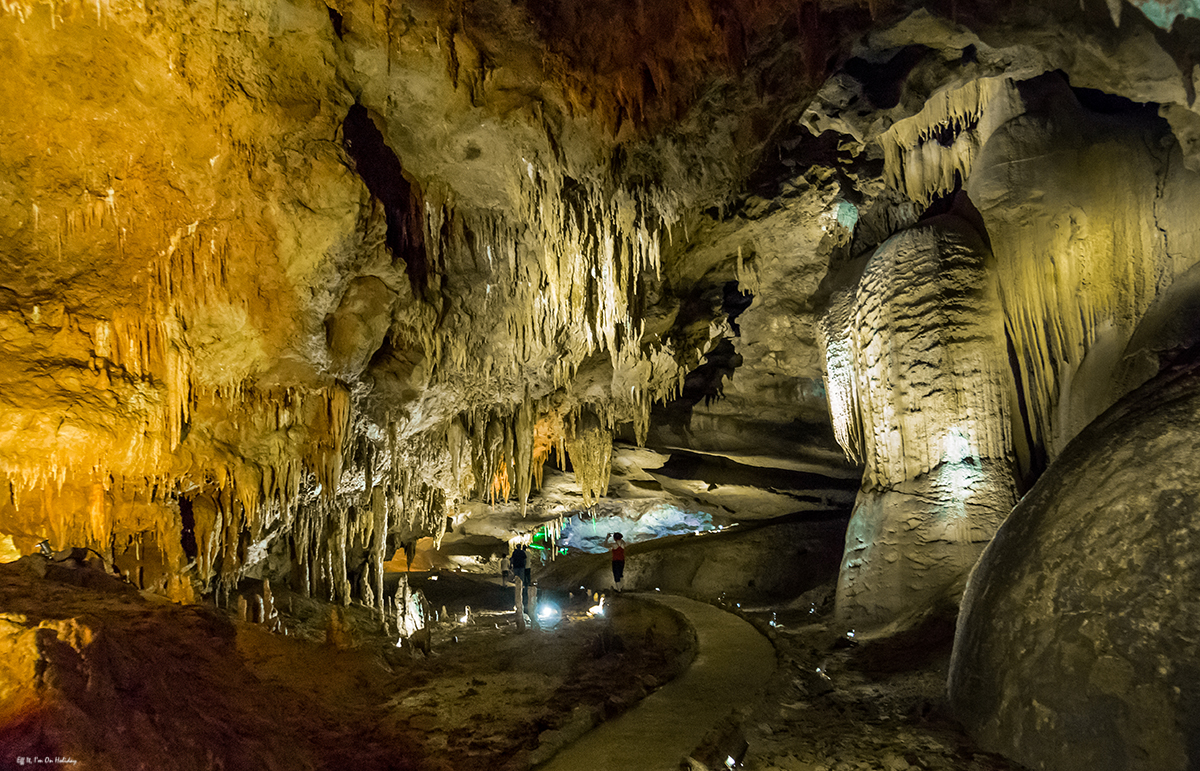 Katskhi Pillar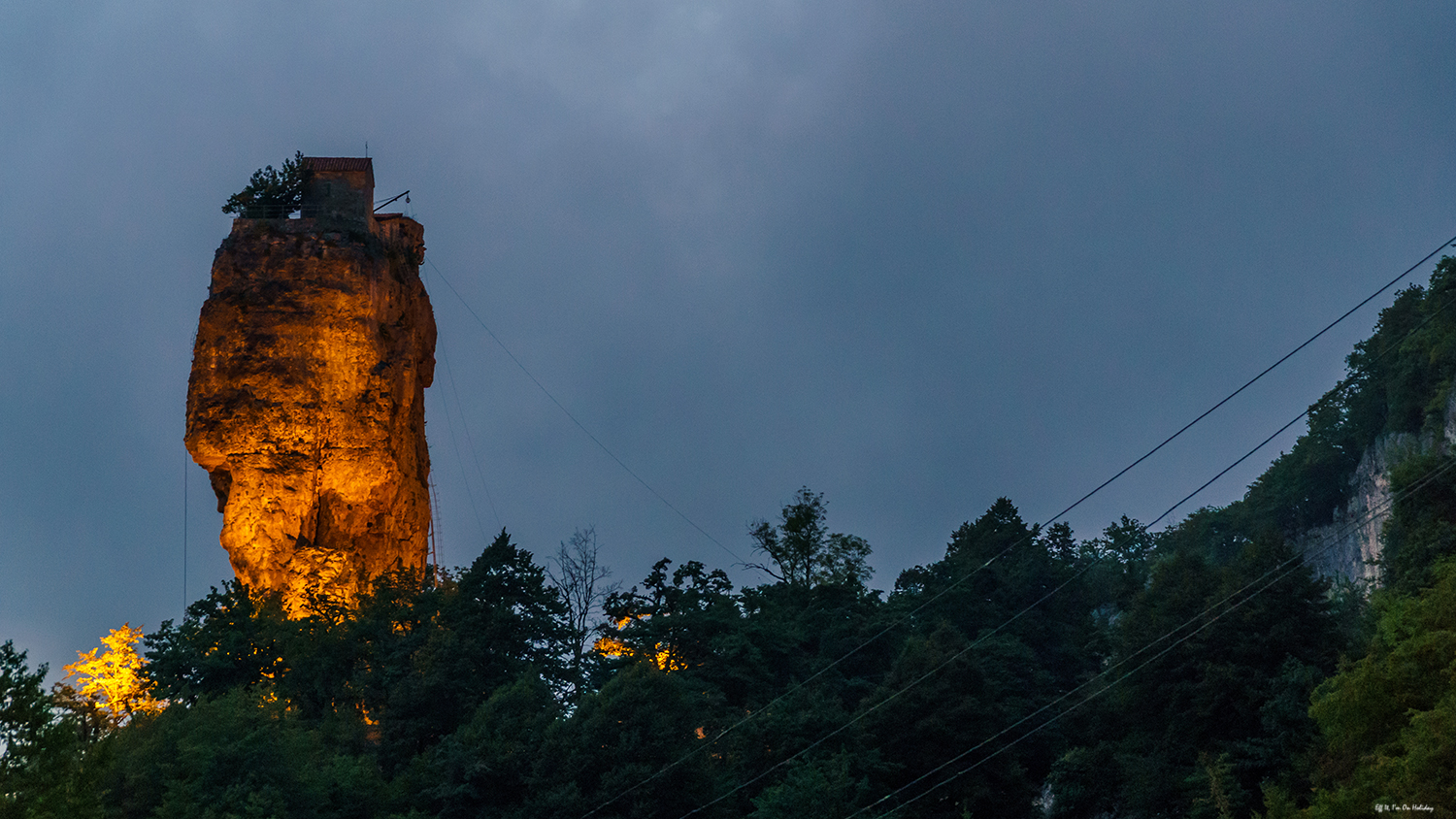 Last but not least, the Katskhi pillar is an interesting attraction of Georgia, close to Kutaisi, the airport where we landed. A 40 meters natural monolith is a pretty cool thing to see, if only for a quick photo. It has a small church at the top where one single monk lives. Only men are allowed to go up, but we arrived late so we just took a few photos from the base. How unfortunate, I was really in the mood for more stairs… 😒
Have I made you interested in visiting Georgia? Let me know! 😁