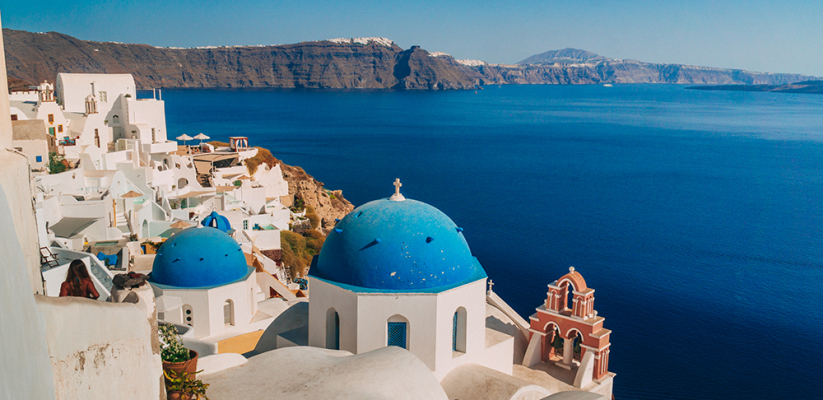 Greek Summer part 2: Santorini & Mykonos
Welcome back to the second week of my Greek summer post series. In case you missed it, you can go back and read the Paros guide I posted last week. This week we're focusing on the jewels of the Cyclades, the popular kids. That's right, Santorini and Mykonos. Since there are literally thousands of guides on these two islands out there, written by people who have explored them a lot more than I did, this will be a visual post, with a few pointers here and there on what you shouldn't miss if you visit.
Santorini
While our time in Santorini was brief, we loved it and made the most out of every moment. Before I move on to telling you about a few things you shouldn't miss in Santorini, let me show you in a few photos why this island is at the top of the bucket list for so many people.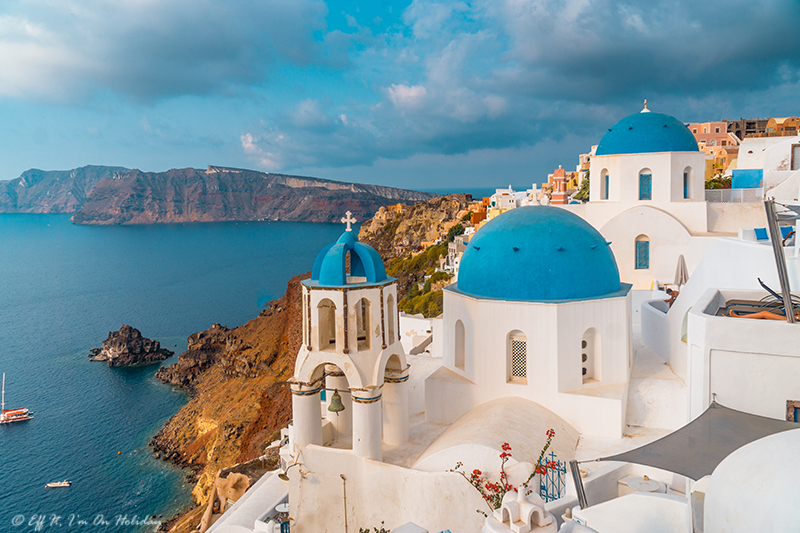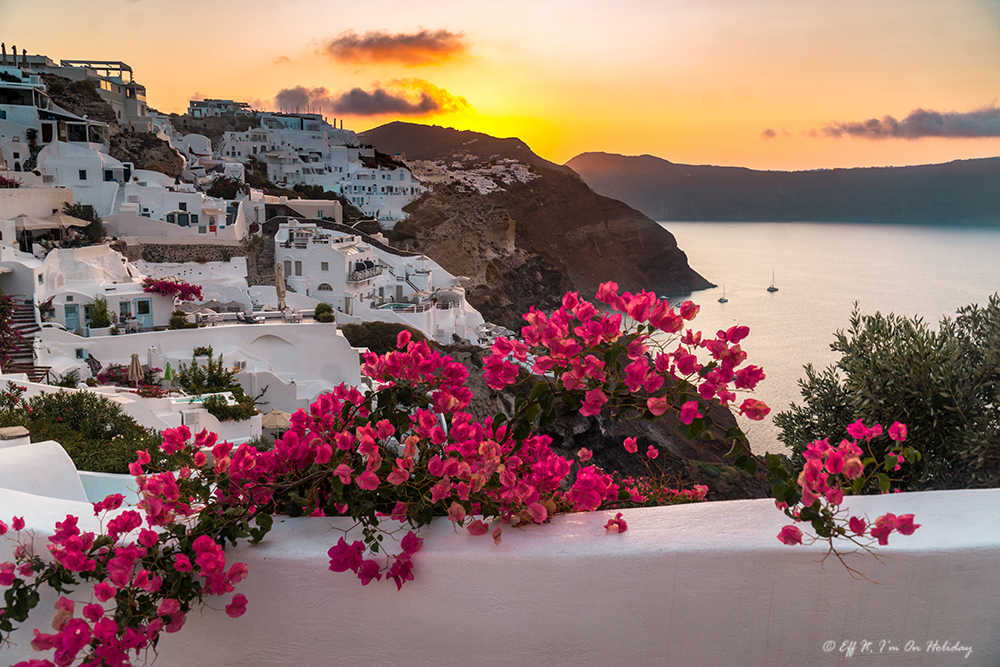 Stay in an Oia cave house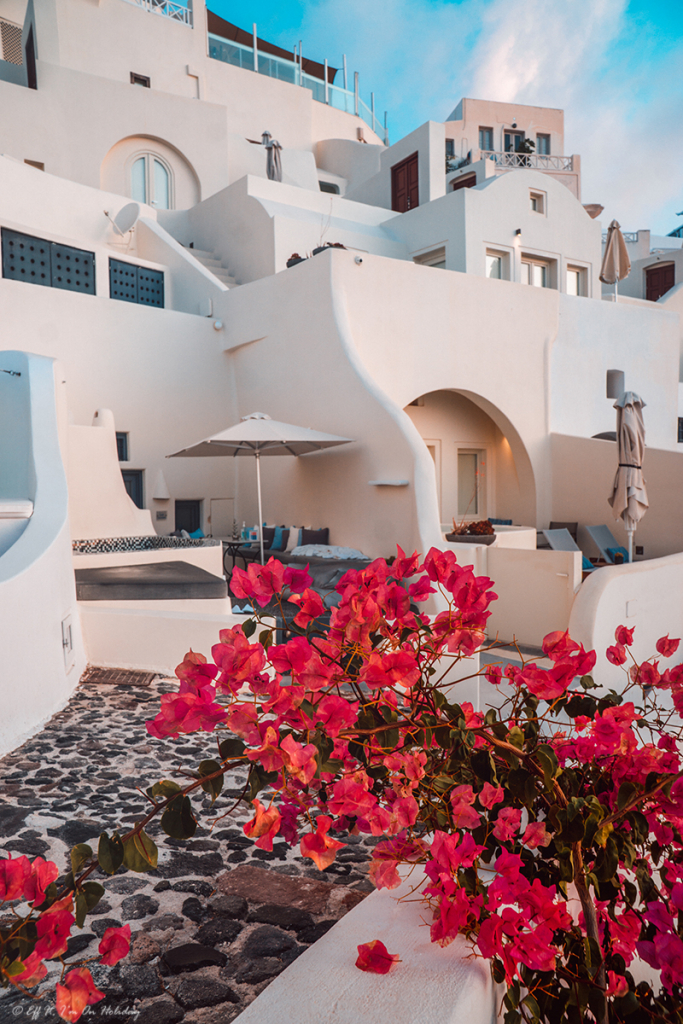 There's no denying accommodation in Santorini is expensive, especially in Oia or Fira, even the more basic hotels. Since it was our first trip in the pandemic (and the only one for the rest of that year), we splurged a little and booked a cave house in Oia, which turned out to be the best idea we've had. Suuuure it was more expensive than any other hotel we've stayed at, but it was perfect. We had our very own private corner where we could admire the breathtaking views over the caldera, as well as an indoor and an outdoor hot tub, perfect for relaxing after a hot day, with a glass or two of wine. 😉 We've stayed at Blue Canaves Boutique Villa and I totally recommend it, our host was super helpful and made sure we had a great stay.
Have lunch in Amoudi Bay
The views in Amoudi Bay are gorgeous and you can have delicious fresh fish and seafood right by the sea. What's the catch, you ask? The stairs, of course. Almost 300 to be exact and while you'll have no problem going to Amoudi Bay, you'll remember every single curse word while you go back up. 😅 Whatever you do, don't ride those poor donkeys up the stairs.
Swim in the hot springs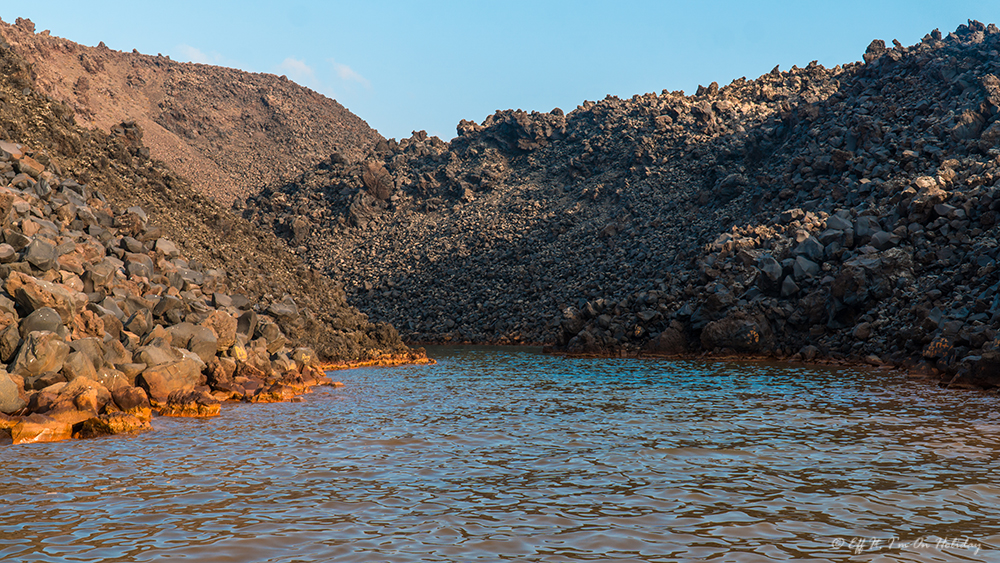 Santorini is shaped by volcano activity, as the volcano created the gorgeous caldera and separated the island from the smaller island of Thirasia. Naturally, this also means there are some hot springs in the area and they are absolutely worth visiting. You get to swim or just float in a very warm water right in the middle of the sea and it's a wonderful feeling. To visit them you have to take a boat tour, we had a private one arranged by our host from Oia (another reason why I recommend that accommodation) and it also included dinner in Thirasia, at a tavern where we were the only customers.
Hike between Oia and Fira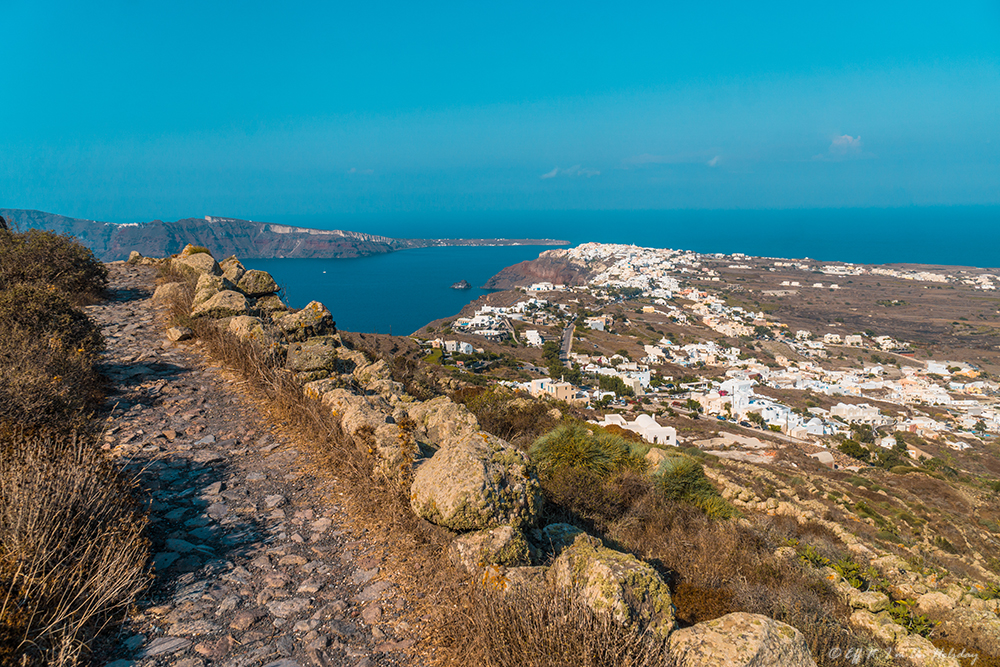 A 10km hike between the most famous towns of Santorini seemed like a good idea, we'd enjoy the fresh air, admire the views and avoid the crowds. And it really was a good idea, you can make the hike as slow paced as you want and the views are beautiful. Just don't forget to apply sunscreen (everywhere, not just on your face like I did and ended up with very red arms and neck 😂).
Mykonos
We haven't explored too much on the island of Mykonos, but I absolutely love Chora, the old town, where I've walked and photographed its streets three times now. You can wander on its alleys for hours, stop and eat at delicious food at great restaurants, play with friendly cats or find the town pelican just walking around (seriously, the last time I saw him, he was in the kitchen of a restaurant, acting like he's the boss 😂).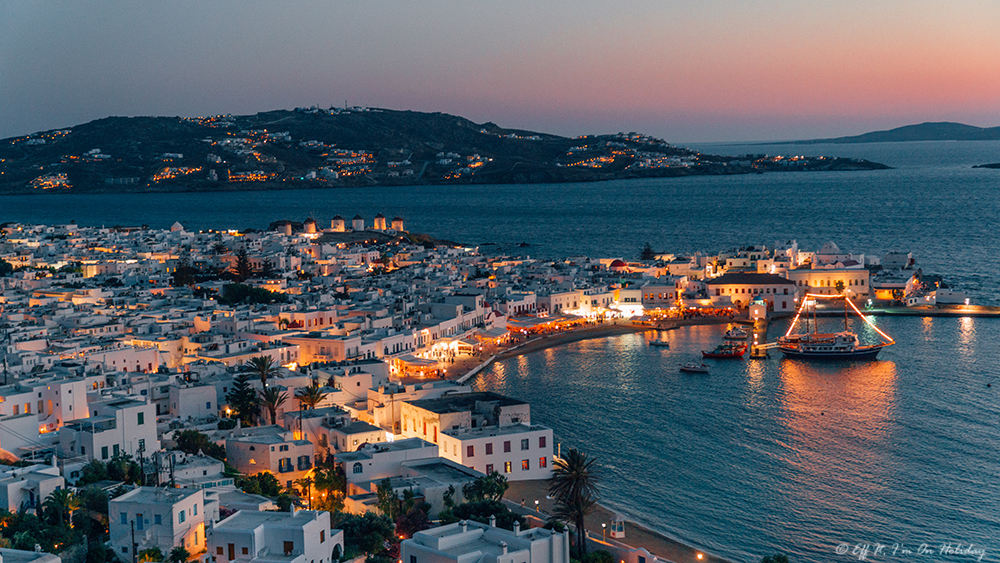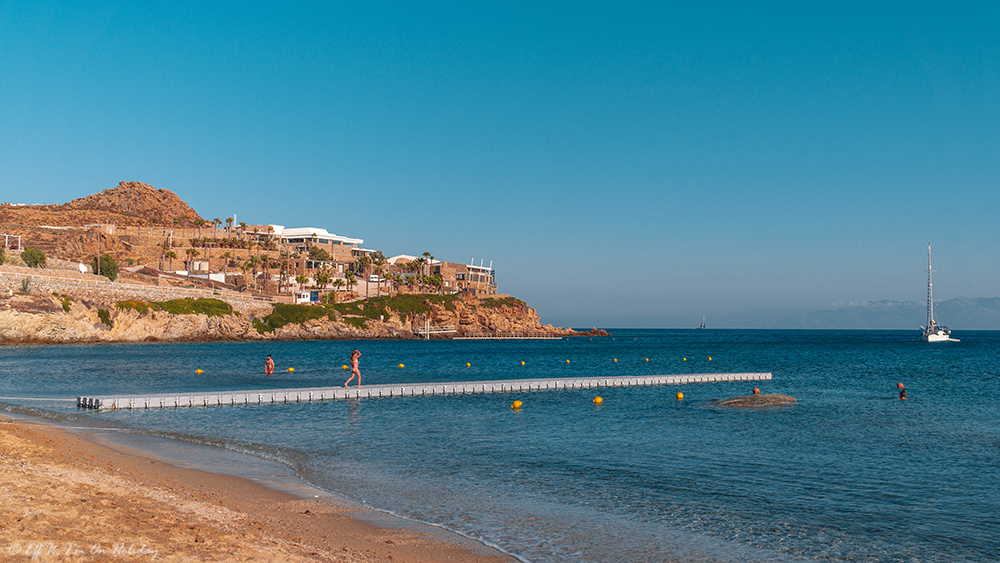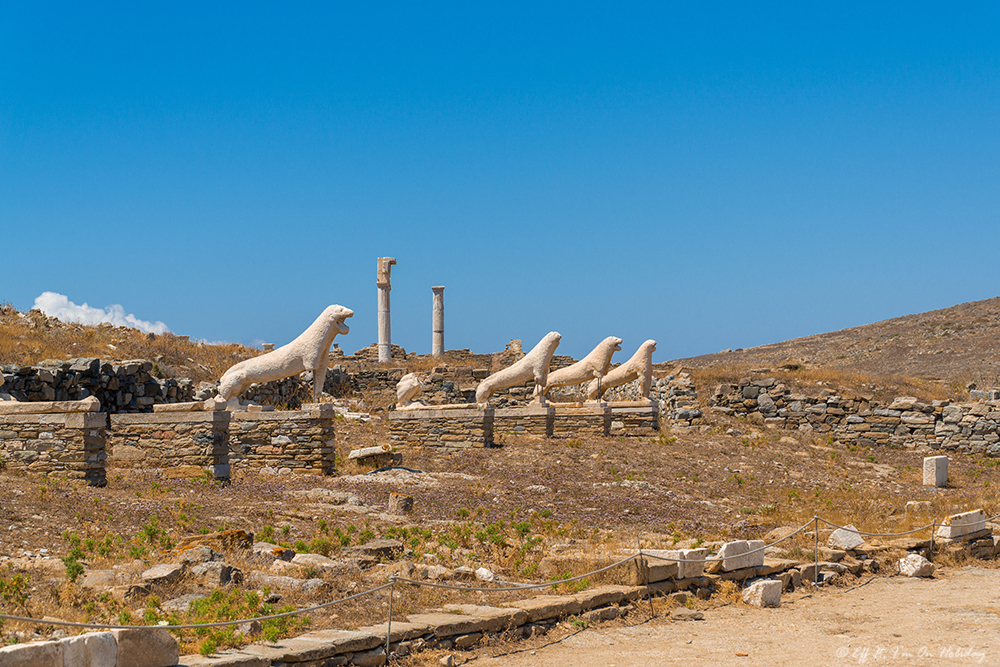 So while I can't give any tips regarding on what to see in Mykonos, I can tell you where to eat and drink.
Eat at Captain's – this is our favorite place in town and I forgot how many times we ate there. Everything in the menu is delicious, we loved the seafood platter, which we had quite a few times.
Have desserts at Pierre – Pierre is a new bakery in Chora, it opened the day we arrived and you'll want a bit of everything, as they're all very yummy. Just remember, holiday calories don't count! 😉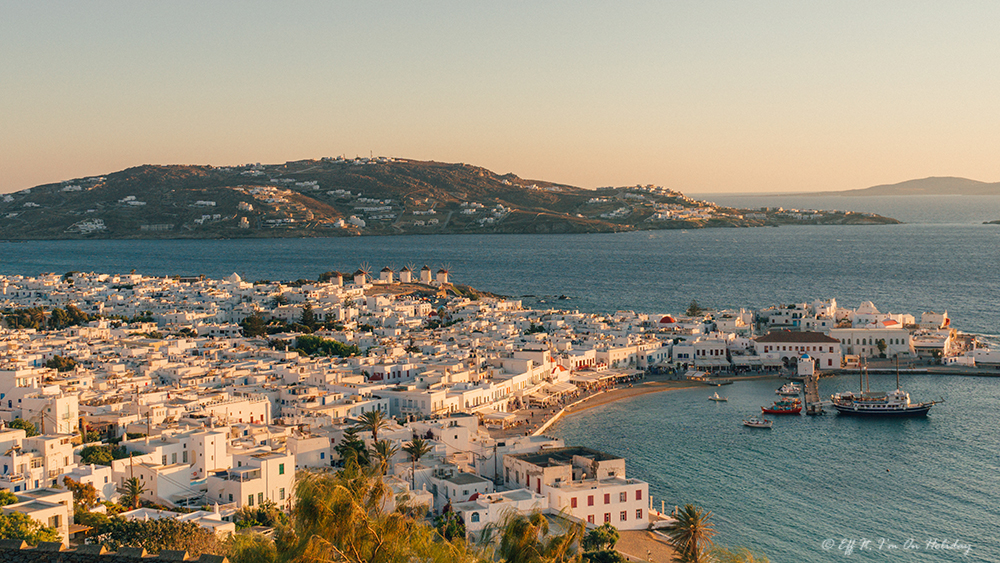 Have a drink at 180º Sunset Bar – is it expensive? Yes it is. The view over the city at sunset is absolutely worth it though, it will make you forget how much you've payed for a cocktail. 😅
Shots at Skandinavian Bar – At night it turns into an outdoor and indoor club, but during the day (and by day I mean after 8PM) you can have one too many shots with very explicit names, they're all very good. 🥴
Lunch at Yialo Yialo – Relatively close to the famous Paradise Beach, the food here is incredible and beautifully presented. However, it gets quite busy so a reservation is needed.
Have you ever been to Santorini or Mykonos?