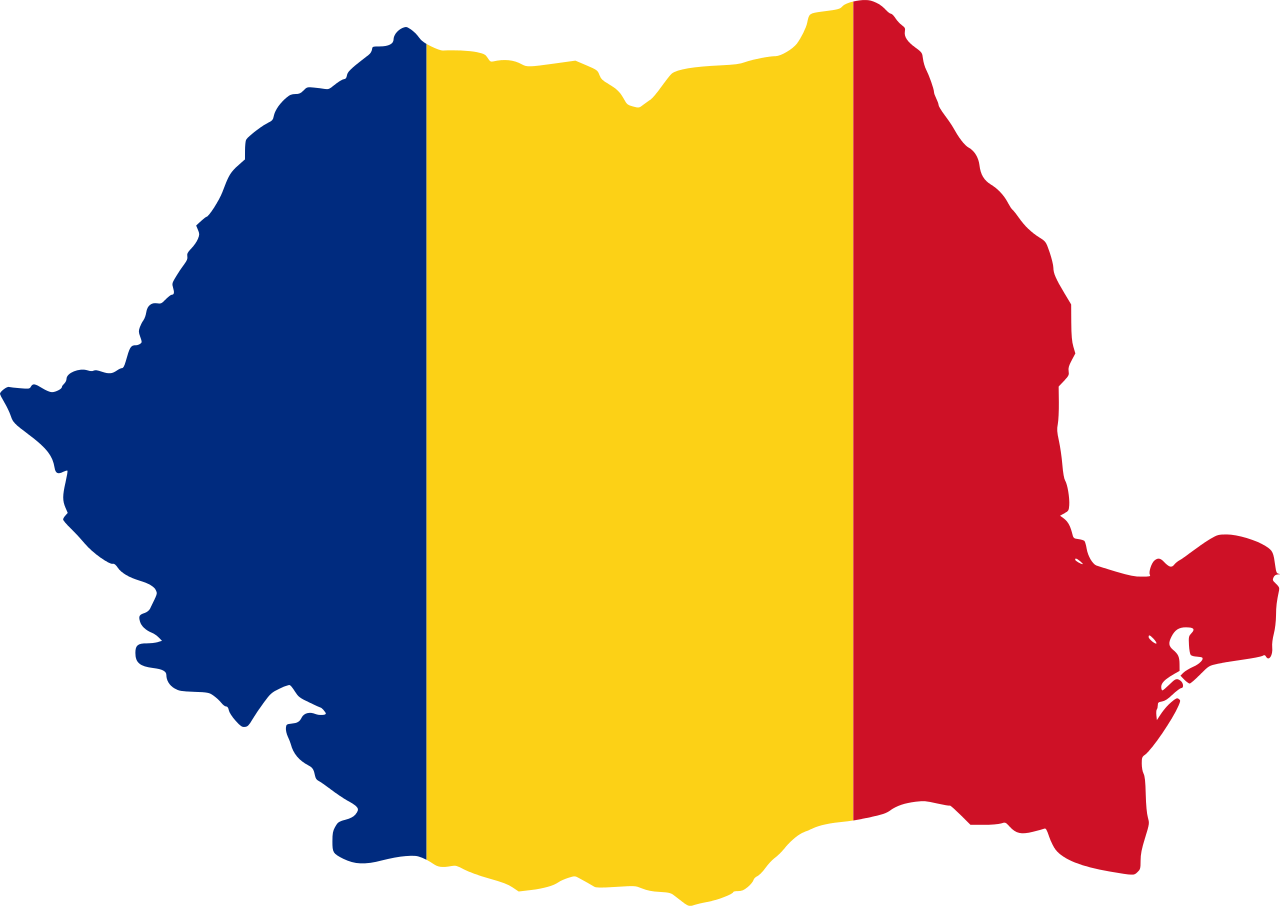 What can you tell me about Romania?
Romania is an Eastern European country bordered by Bulgaria and the Danube on the south, Hungary and Serbia on the west, Ukraine on the north, Moldova and the Black Sea on the east.
The capital and the largest city is Bucharest, known as Little Paris.
The communist regime, which was overthrown in 1989, played an important part in shaping the country.
It is a European Union member since 2007 and a NATO member since 2004.
The currency is RON (more commonly known as lei) and the official language is Romanian.
It has a temperate-continental climate, which means that the summers are hot and the winters snowy and cold, while springs can be rainy.
This is all nice, but why should I visit Romania?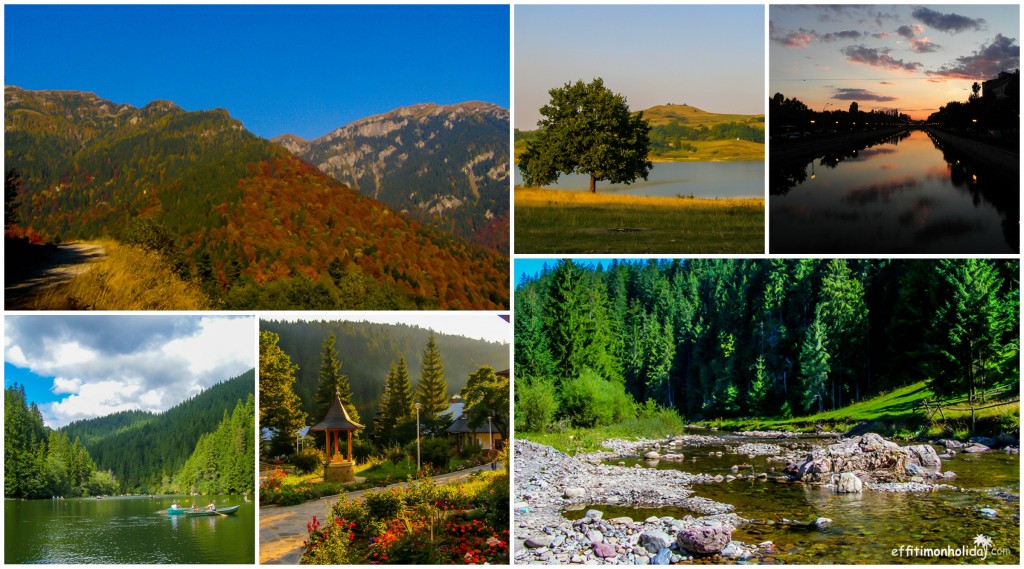 To put it simply, because it has something for everyone: interesting cities and picturesque villages, the Carpathian mountains perfect for hiking, exploring caves and river gorges, or relaxing on charming houses on the lakeside, old monasteries full of history in the Moldova region, the Danube Delta with over 250 species of birds, the Black Sea and many other unique attractions, such as the Mud Volcanoes, the Vacaresti Delta, a delta between buildings in Bucharest, or the Merry Cemetery.
Here are the top 10 things you shouldn't miss in Romania:
The cities in Transylvania – Sibiu, Sighisoara, Targu Mures, Cluj and Alba Iulia are medieval cities full of charm.
The Danube Delta – a UNESCO World Heritage site and the second largest delta in Europe, you can relax in the Danube Delta, see how locals live in some of the most remote areas, eat all kinds of fish products and see the place where the Danube meets the Black Sea.
The Carpathian Mountains – occupying one third of the surface of Romania, the mountains are home to some of the most breathtaking landscapes and a large variety of rivers and lakes.
Eating a traditional Romanian meal – Romanian food is delicious and it's best to taste it in parts of the country, such as Transylvania and Bucovina, where you can get authentic home made dishes that will make you wonder why you didn't try it sooner.
The capital city, Bucharest – with its mix of old and new, history and night life, Bucharest is the largest city in Romania and one that will surprise its visitors at every step.
The Merry Cemetery – where else can you visit a cemetery where the crosses are colorful and have funny messages written on them? A unique attraction in the north of Romania, well worth the long journey.
The castles – Romania has many castles and while Bran is the most well known because of Dracula, it's not the most beautiful. The Peles Castle or Corvinilor Castle will definitely blow your mind.
The monasteries in Moldova – old, full of history and beautifully painted, it's best to see them while they are still standing, who knows what will happen to them in a few years.
The salt mines – breathing clean fresh air and relaxing underground, what's not to like? The newly restored Turda Salt Mine is the most impressive in the country.
The most beautiful road in the world  – the people from Top Gear have claimed the Transfagarasan to be the most beautiful road in the world so who are we to contradict them, they do know their roads, don't they? With scenic views and the Balea lake, it's actually hard to contradict them. 😉
How can I get to Romania?
If you are looking for low cost flights, you will be pleased to know that Romania is well connected to a lot of countries in Europe. Blue Air and Wizz Air have flights departing from all the major airports in the country, but most of the routes are from the capital, Bucharest. Ryan Air has ridiculously cheap flights only from Bucharest (for now) to Brussels, London and Dublin. The national airline company is Tarom and their flights map, as well as prices are attractive. Other airlines such as KLM, Turkish Airlines, Air Berlin or TAP Portugal also land in Romania.
The biggest airport in Romania is Henri Coanda, located only 17 km away from the city center, which can be easily accessed with an express bus or by taxi.
If you don't want to fly into the country, you can take the train and admire the scenic landscapes along the way. There are routes from all the neighbor countries, as well as Italy, Germany or Austria. You can check out this site for details regarding the timetables and fares. (sadly it's not very user-friendly, so let me know if you need any help).
How can I get around in Romania?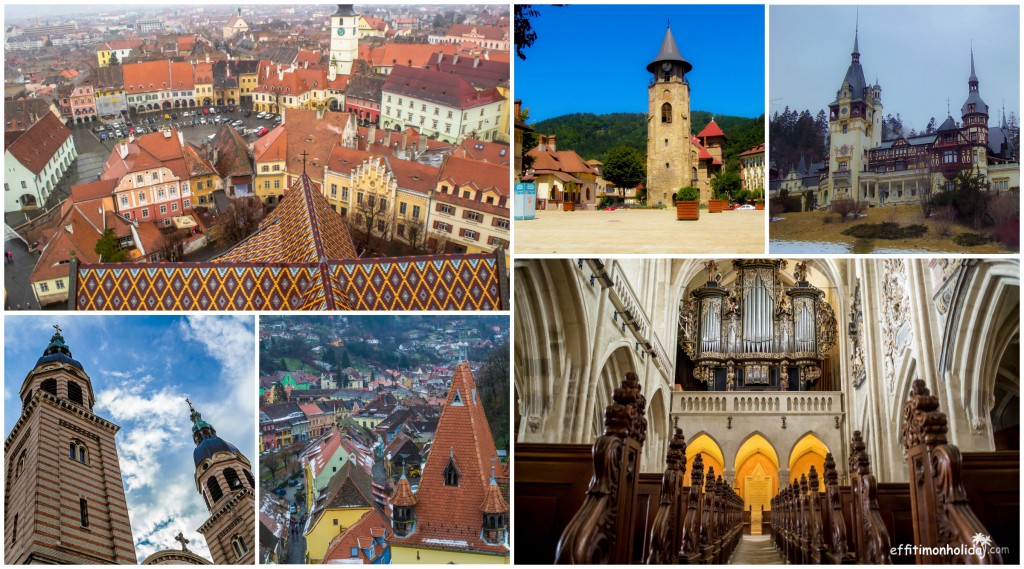 Inside the cities, it's best to take the cheap public transport, it will save you the hassle of driving and being stuck in traffic. For smaller cities in Transylvania, you can even walk from one point to another. However, if you want to see more of the country, I highly recommend renting a car and doing a road trip. You will see more parts of the country and you can stop anywhere you like to admire the beautiful landscape. You can also take the train to travel between cities but only if you like (really) slow travel, because the connections are mostly inconvenient and they take a long time.
How can you have fun in Romania?
Bucharest has a vibrant night life, with many clubs and pubs in the Old Town being open until late at night. Every day of the week you can go to a concert or a music festival, whether it's a local band or an international famous artist. For a full agenda of events, last.fm is always a good resource.
If you are looking for adventure, there are some parks where you can get your fix: Aventura Park in Brasov and Phoenix Aventura in Cernica (in the outskirts of Bucharest). Paint ball, laser tag, bowling, mini-golf and escape rooms can make for excellent weekend activities.
How much does it cost to travel to Romania?
Not too much. After all, it wasn't named a best value destination by Lonely Planet for nothing. Please see this post I wrote in which I talk in detail about the prices of a holiday in Romania.
What if I want to read more about Romania?
You can check out some other posts I wrote:
There are many other travel bloggers who are either living or have lived in Romania, or simply visited the country and fell in love with it. Here are some of them:
If you are a travel blogger who has written about Romania, let me know and I'll include your link here.
Hope I managed to make you interested in Romania, if you have any questions, please don't hesitate to contact me.