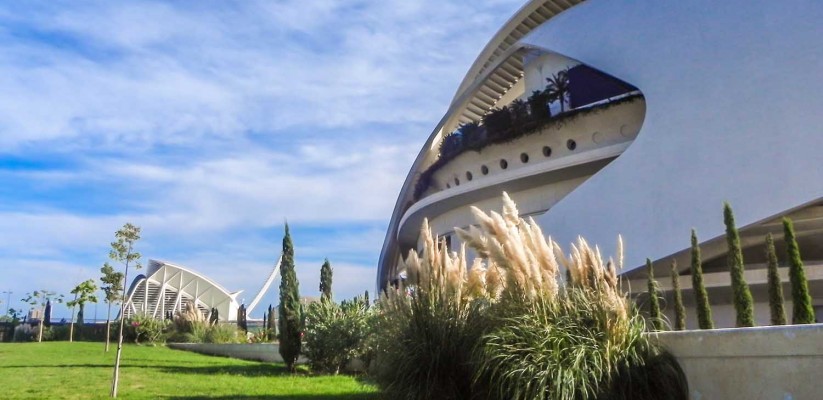 Off My Bucket List
In the past few years I realized that I can't always go and tick off the highest ranked item on my travel bucket list. Sometimes it can be inconvenient, or just too expensive. And sometimes, an opportunity arises when you'll have the chance to go someplace else, where you hadn't initially planned or dreamed of visiting. Do you turn it down? Of course not, you'll go and most likely enjoy it. While I've been to a few such destinations myself, my travel wish list has significantly increased after I've started reading travel blogs. So I've asked some of my favorite travel bloggers to talk about a destination they've visited although it was never their first choice.
Lugano, Switzerland
Lugano was one of those spontaneous trip. When I lived in Zurich, my plan was to visit Interlaken because everyone's talked about its beauty and of course I was curious. However, a friend of mine suggested Lugano. I was immediately attracted to the idea as I have not been to the Italian-speaking part of Switzerland. I had just finished my thesis exams and needed a getaway for myself. The next morning I immediately went to the train station and bought a ticket to Lugano. I had only one night research and had also spontaneously decided to do the Olive trail hike to a small village called Gandria, by myself. Of course I got lost, but I'm so glad I did it. I met lovely strangers who helped me and enjoyed the hike with gorgeous Swiss landscapes. Sometimes, all you need is spontaneity as it makes the best memory.
Read more on: The Olive Trail and Gandria
Recommended by Aggy of DreamExploreWander
Aggy is a travel blogger/writer from Indonesia who loves dreaming, exploring and wandering the world. When on the road, she loves to find quirky places, try new food, snapping pictures of old windows and tiles and visiting old cemeteries.
Follow her on: Facebook, Twitter and Instagram
Easter Island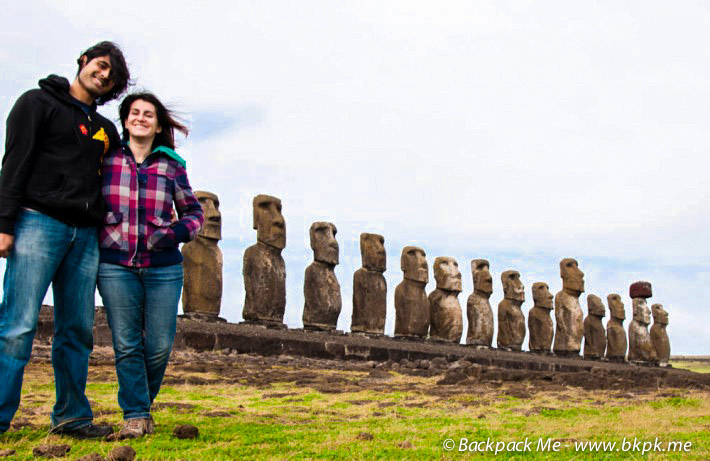 We had heard of mysterious Easter Island and their famous Moai statues before. But it wasn't until we traveled around South America, that we found out that this territory is actually a part of Chile. So when we were in the country we thought: "how many times are we going to be this close to Easter Island?". Not that it is exactly around the corner though… To reach what they call "the most remote inhabited place on earth" one must fly for about 5 hours, departing from Santiago de Chile. Coming to the island is synonymous with a desire of finding out about the mysteries that surround the famous Moai statues that Rapa Nui (Easter Island in the local Polynesian language) is world famous for. The island not only offers inspiring landscapes, it stands out particularly due to a variety of archaeological sites one can explore. There is nothing like meeting a local person and let them entertain you with tales about Rapa Nui history and ways of life. Rapa Nui culture is slowly disappearing and that is why those who are still in the island tend to be very passionate about their traditions. Easter Island is not a cheap destination although, if you do it right, it is possible to travel around on a budget. Independently of that, the experience is more than worth it! This place has a very unique history and, if that isn't enough to convince you to travel to Easter Island, let me tell you that the beaches are beautiful too and the air in the middle of the Pacific Ocean is the sweetest I have ever tasted!
Read more on: Easter Island on a Budget
Recommended by Zara of bkpk.me
Zara is a Portuguese girl who quit her job in Dubai 2 years ago to travel around the world with her now husband Ashray, from India. They're the team behind Backpack ME, a travel site that aims to share tips and ideas with people all over the place, inspiring them to go travel, no matter where they come from! A&Z are East meets West and Backpack ME is all about a multicultural perspective on travel: http://www.bkpk.me
Follow them on: Twitter , Facebook and Youtube
Turkey
Turkey is a country that is an infusion of cultures, straddling Europe and Asia. We went to Turkey in October 2013 as it was our Plan B. Our Plan A was to visit Kenya and Tanzania but Le's intuition kicked in and we ended up changing our plans and settled for Turkey instead. We were initially disappointed about missing out on seeing wildlife in Africa but the minute we were in Turkey, we were no longer disappointed! The people, the food, the culture, the history, the sunsets – we loved every bit of it and if the opportunity arose, we would visit again in a heartbeat! Our two weeks there were wonderful. Our highlights from our time include Hagia Sophia, Pergamum, Gallipoli, Saklikent Gorge and Fethiye. If we were to find "fault" in our trip, it would be that we saw and saturated ourselves with too many ruins! But even then, that is trying to find something less than positive to say. In saying that, we do acknowledge that the ruins we did see were amazing and historically significant. And so it turns out Turkey was exactly the destination we needed for Plan B.
Read more on: did we miss a bullet? literally, quite possibly
Recommended by David & Le from Wise Monkeys Abroad
We are David & Le from Wise Monkeys Abroad and we love to travel. We first traveled together in 2005 and have never looked back. Work gets in the way and therefore we have to squeeze travel in wherever we can. On our travels we like to collect two things, three wise monkey statues and UNESCO Heritage Sites 🙂
Follow them on: Twitter, Facebook and Instagram
Chiang Mai, Thailand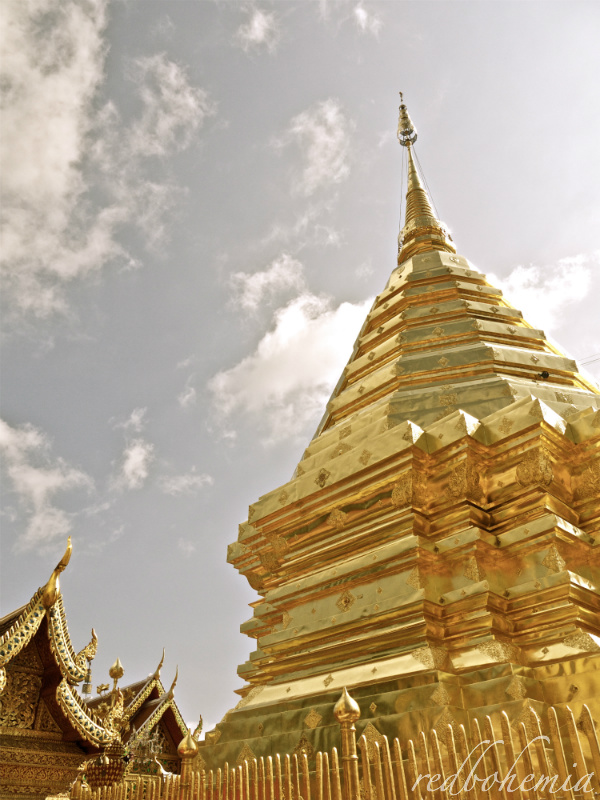 There are so many places to visit in Thailand that it is rather easy to overlook some of them. One such place for me was Chiang Mai. Little did I know that I would come to love this charming city after my first unplanned visit. I suppose I can call it unplanned as it was not my doing and involved a certain trip taken with my entire department. Thanks to my generous employers (I really should get a raise for this!), I was lucky enough to stay at the Le Meridien. Not only did I fall in love with the exquisite bed, I fell in love with the hotel's spa as well. An hour-long coffee scrub massage? Heavenly. The hotel was right next to the night market too. As all night markets in Thailand, it was bargain galore! And I'm pretty sure it stretched on forever. However, I can't really confirm this as I ended up at my usual massage spot, La Best, every chance I got. Two massages a day is not too much, right? My favourite time though was spent at Wat Phra That Doi Suthep (Doi Suthep Temple). Even though it was teeming with people, I managed to do a little round of prayers and took in the stunning views from around the temple. Climbing 309 steps didn't seem so bad at that point. I wish I had more time in Chiang Mai. There was a certain charm to this city that I loved immediately. It was laid-back and vibrant at the same time; a place that begs to be explored. I can't wait to return someday. And I promise to only do one massage a day. Well, I'll try anyway.
Recommended by Kavitha from Red Bohemia
Kavitha is rather new to the travel blogging community, but she has been embraced by such lovely souls inspiring her to travel more, discover more and seek new adventures. Someday, she hopes to be as much of an inspiration to others as they have been to her.
Follow her on: Twitter, Facebook and Instagram
Munich, Germany
Chugging down two tall drafts and stuffing a honey-almond pastry in my mouth before sprinting to the nearest metro station in the center of Munich in hope of making my transatlantic flight taking off in just 90 minutes, I had only one thought: I cannot wait to come back! On my European "to-do" list anything involving Germany always hovered toward the bottom, after the sightseeing "musts" like the The Alhambra Palace and the Louvre, and personal "wants" like horseback riding in the Scottish Highlands and culinary tours of Italy. So, when a couple of years ago I found myself in the heart of Bavaria, it was almost by accident. A seven-hour layover in Munich on the way from Prague to New York City presented me with an opportunity to check Germany off of my "visited countries" list, so I took it. Before setting foot in Deutschland, I knew quite a bit about German history and politics, yet almost nothing about Munich or Bavaria, aside from their synonymy with beer.  I reached out to a college buddy, whose family hailed from these lands, for a culinary recommendation, and did a quick Wiki search of essential landmarks. Armed with that info, 20 Euros in cash, and just over 4.5 hours of actual sightseeing time, I sprinted for the commuter rail as soon as I cleared customs. Those 4.5 hours turned out great. The locals, even those who did not speak English, went out of their way to help me find the best way into the city and explain the INSANELY convoluted ticketing system (I still got it wrong and technically never paid for all my metro and rail travel). I spent €18.50 of my €20 on the hop-on, hop-off double-decker bus tour that introduced me to the Nymphenburg Palace, Olympic Village, BMW headquarters, Hitler's beerhouse, reconstructed old town and opera house, King's Square, Victory Gate and much more. I hopped off in Marienplatz, the city's gorgeous Gothic central square, wandered the adjacent streets taking photos of porcelain-rendered gingerbread houses and pork-rendered sausages, and finally parked my tired bottom at a huge beerhouse, where I proceeded to order half a menu – to make sure I taste all the regional specialties recommended by my friend. If the ever-pleasant staff though me ridiculous, sitting by myself, eating from four plates and drinking from two 0.75 L steins (a blonde and an amber), they never showed it. When frazzled and out of breath I made it to the airport check-in counter with barely 45 minutes left to my flight, these ridiculously nice and calm Germans could not understand my rush – after all, everything was on-time, there were no lines, and I would be at my gate in about five minutes, so really I had plenty of time to browse the shops or get a drink! Boarding began less than 20 minutes till take-off. Finished in ten. In another ten we were up in the air and I was counting down to my return.
Recommended by Anna from Home & Away
Anna is a Russian-American-Russian expat who, after more than 15 years State-side once again calls Moscow her home. By day she is a communication strategist for a news network; in her free time she rides horses, watches Marvel movies and writes her expat/travel blog, Home & Away.
Follow her on: Twitter and Instagram
Nantes, France
At least once the year, I chose a completely unknown destination for my solo travel adventure. As I am trying to see France as far as possible beyond Paris, I instantly decided last year to visit Nantes. To be honest, the city was not so unknown, as I've read at least one book by Jules Verne, born here – Around the world in 80 days, what else? – and I was familiar with the history of the region. Plus, I can easily feel at home everywhere French is spoken. But at the end of my stay, I come back with an awesome luggage of memories: the excellent food and unforgettable crepes and salty caramel, the walk around the castle walls, the beautiful Jardin des Plantes, the island of Nantes with its fantastic machines and the welcoming people. It has opportunities for any kind of traveller, for the adventurer solo lady till the families with children or young couples. I would return there for a longer stay any time.
Read more on: Ilana discovers Nantes
Recommended by Ilana from Ilana on the road
Freelance writer and social media consultant and traveller from birth, Ilana is living in Berlin for now, after longer or shorter expat life adventures in the US, Switzerland or Japan, among others. For the moment, she travels around Germany trying to find out '100 Places to See in Germany'. Learning something new every day.
Follow her on: Twitter, Facebook and Pinterest
Venice, Italy
On many a bucket list, Venice takes the top spot; the canals, the gondolas and the food bring tourists flocking in their thousands. But as a Central and Eastern Europe fanatic, the city never made it onto my radar. I'd seen the endless photos of course, but I knew nothing about Venetian history or  culture, let alone the language. But then a good friend of mine told me she was moving to the city for four months and I knew that this was the perfect opportunity to make my first trip to Italy. As a lover of hidden gems and cities off the beaten track, I am always sceptical about places with such a huge hype, but it turns out everything you've heard about Venice is true. The city is breathtaking. We arrived during acqua alta, which was an unforgettable experience, with tourists flocking to buy waterproof boots (€20 a pop!). We then did the typical tourist things: a boat trip down the Grand Canal, visiting the basilica, reaching the top of the campanile – and even watched the sun set over the city. The highlight, however, was the Jewish museum and the tour of the city's hidden synagogues. I absolutely fell in love with Venice, but I doubt very much that I would go again. The city is beautiful, but even in November, the place felt packed with tourists. As for keeping the City of Water on your bucket list, I would definitely say yes. Venice needs to be seen to be believed and everyone should go once – though I doubt many would return.
Read more on: A Wet Weekend In Venice
Recommended by John from Continental Breakfast Travel
A lover of all things Europe, John is a part-time traveller trying to reach every country on the continent before the age of 30. A self-confessed Central and Eastern Europe fanatic, John spent a year living in Russia and now resides in Düsseldorf. In order to justify spending all his wages on city breaks, John writes a travel blog – Continental Breakfast Travel.
Follow him on: Facebook, Twitter and Instagram
Verona, Italy
Verona was never really on my radar, so it must have been a bit of a shock when my husband came home from work one day and I told him I'd booked us a weekend there. We'd planned on taking a trip somewhere that October and in the end, it all came down to the dates and prices of flights. Verona popped into view during a lunch break spent searching for options. All I really knew about the place was that it was the setting for Romeo and Juliet, but I decided that was good enough for me, and the deal was done! I loved Verona immediately because out of season, it was such an authentic taste of Italy. History and colour oozed from every wall, and it was so easy to find fabulous food. I honestly felt like it was the perfect destination for a three night trip and it's an ideal base for visiting the surrounding area, including gorgeous Lake Garda. So despite not knowing a great deal about it before my visit, I now know this – the beautiful city of Verona is one of my favourite destinations and I'd go back in a heartbeat.
Read more on: In Fair Verona…
Recommended by Clare from Need Another Holiday
Clare Farrell works a full-time job which means she always needs another holiday. Originally from Liverpool in the UK, she's a part-time traveller with a penchant for European city breaks and Mediterranean beaches. She adores good food, good wine and good company.
Follow her on: Facebook, Twitter and Instagram
Valencia, Spain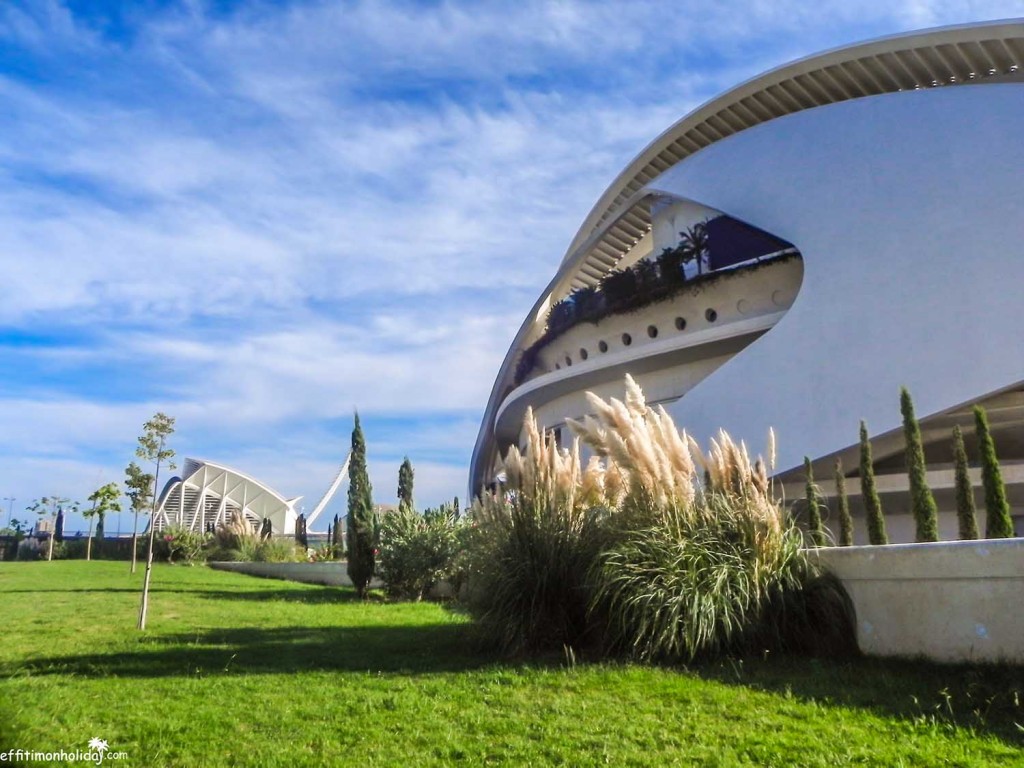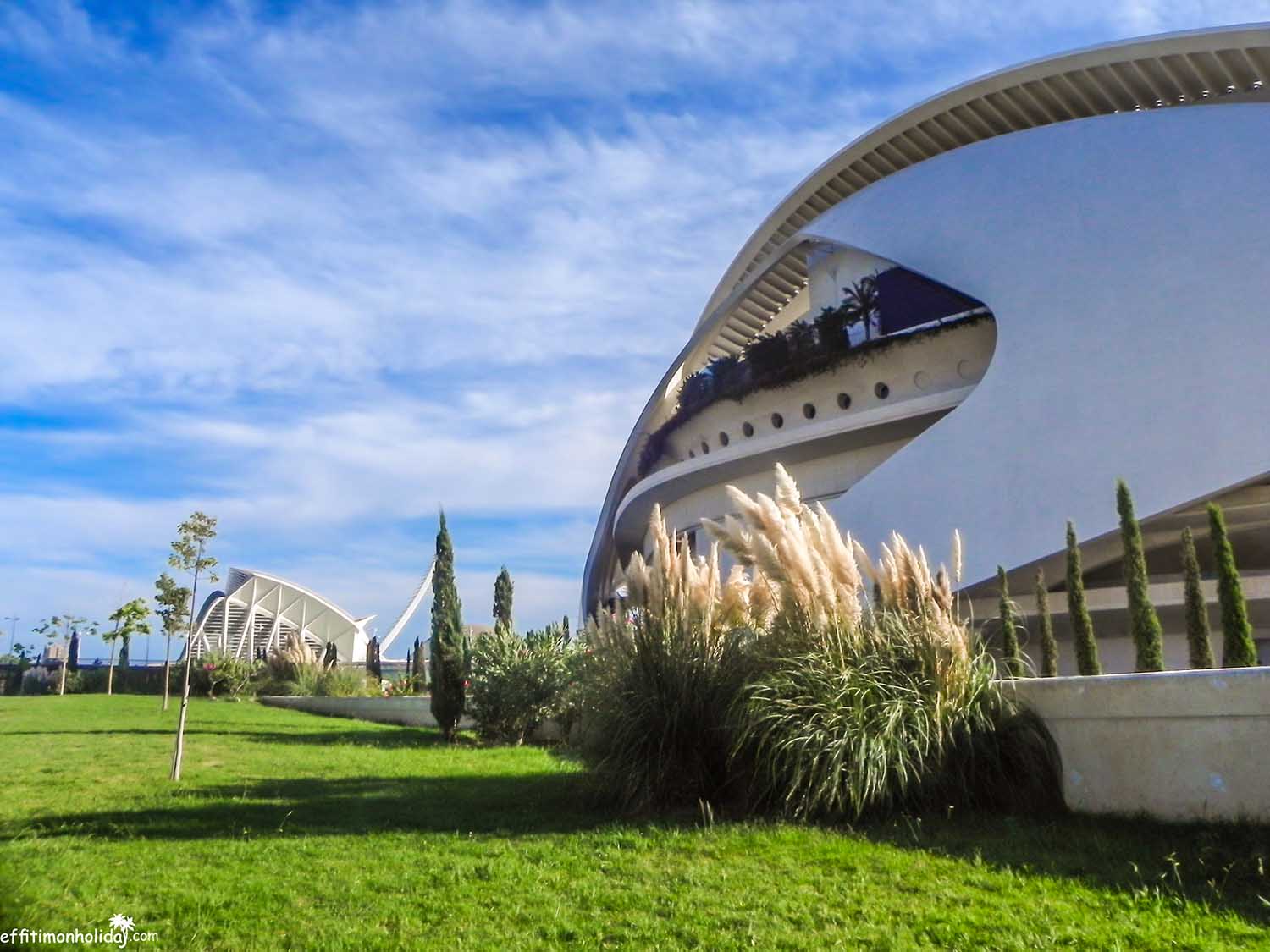 I wasn't particularly interested in going to Valencia, but my parents had really wanted it so I decided to tag along. While Barcelona is the most popular destination in Spain, it would be a pity to miss this charming city by the Mediterranean Sea. I loved the not-too-hot-but-just-perfect-weather, as well as the fact that it wasn't as crowded as Barcelona, during the same period. For me, Spain means  sunny weather, outstanding architecture, mouth watering cuisine and warm people and this description fits Valencia like a glove. From the stunning Old City (Ciutat Vella) to the beautiful beaches, Valencia isn't a city where you can hardly get bored. I do wish I'd go again, although I promised myself the next time I'll visit Spain, I would be able to speak more Spanish than the usual words. 🙂
Recommended by Vlad from Eff It, I'm on Holiday. That would be me.
A very heartfelt thank you to all my lovely contributors!
Have you been to a place even though it was never your first choice? Have any of these destinations made it on your list? Let us know in the comments!