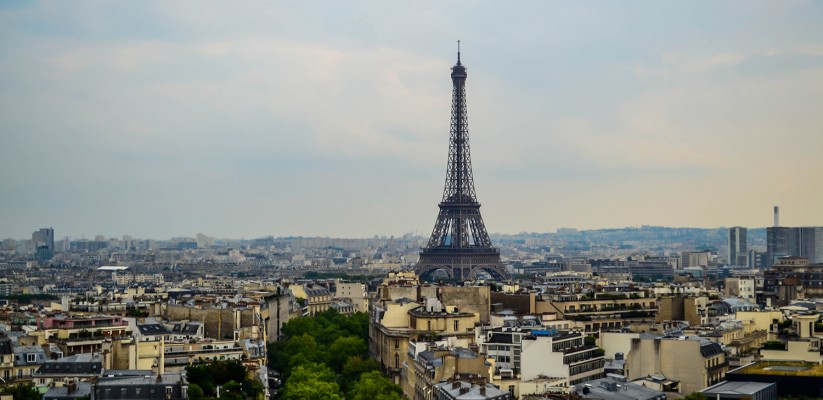 Paris Off The Beaten Path
"Is there such a thing as a place that's off the beaten path in Paris?" – this is the question I kept asking myself while reading blogs about Paris, prior to my trip. The short answer? No, there isn't. The longer one? Well….it's complicated.
Before I went for the second time to the marvelous City of Light, I was researching new places to visit, but I kept finding either  the ones that I've seen before or some that I wasn't interested in (me? spend all my time in a museum? that's unpossible) . That's the thing with Paris, since it's such a popular destination, it's almost impossible to find any attractions where no one has ever been, or where you don't have to queue a lot. Of course, it's common sense that if you want to see the Eiffel Tower and avoid waiting in line too much, you should go during the off season.
However, there are some places where you won't see the entire world population and I'm here to tell you about them. Of course, one may argue that some of them aren't all that hidden, but I feel like this is as good as it gets for Paris.
First time
The first time I was in Paris I had spent almost 10 days and had a lot of time to discover most of the places you are most likely to find in any travel guide – The Louvre, The Eiffel Tower, Versailles, Champs-Élysées, Notre Dame, Montmartre and so on. Being my first trip abroad, it was such a surreal feeling to see with my own eyes the places I've only read about in school and oh so dreamed to visit one day.  But we also had time for some hidden gems, such as….
 Place de la Concorde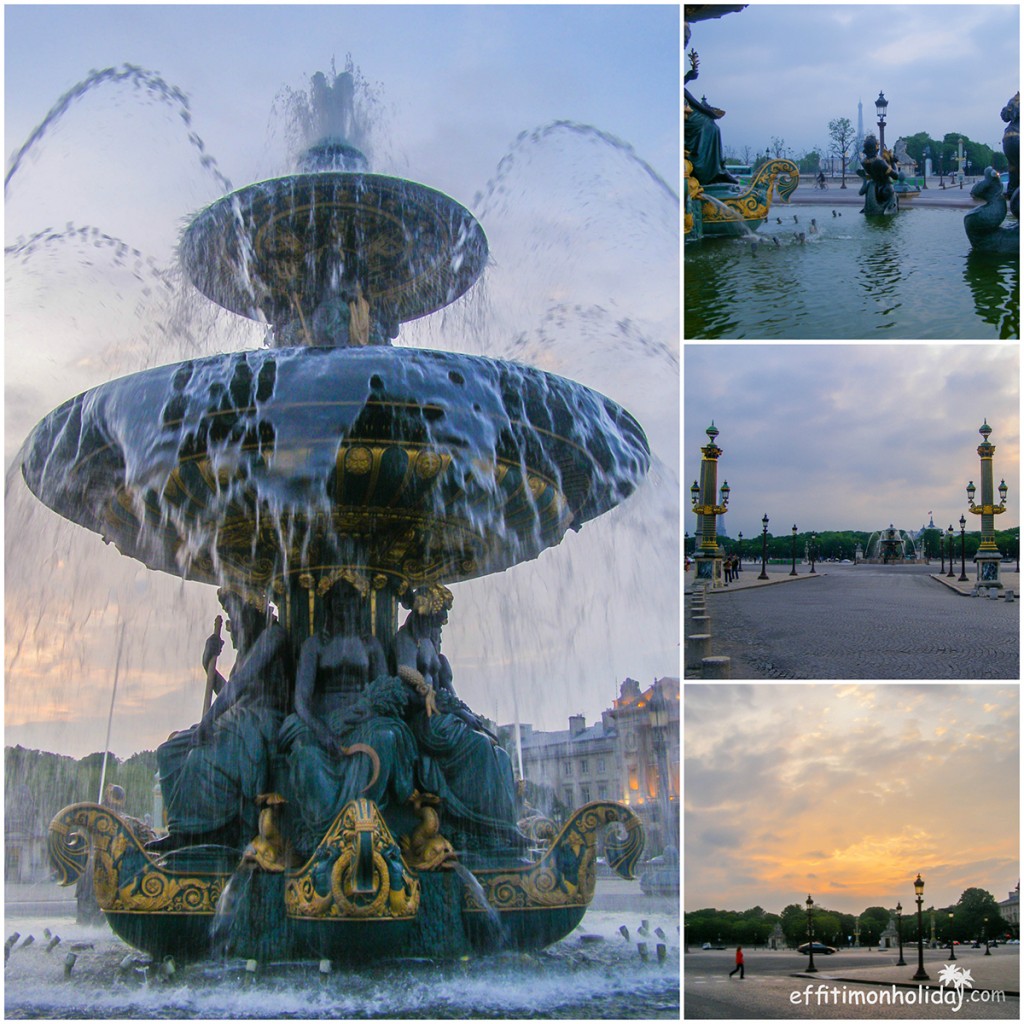 Visiting Paris is synonymous with a lot of walking, so you can only guess what we did on our first day. But the best part was finding, totally unplanned, the largest square in the city, Place de la Concorde. Between the magnificent fountains, the Obelisk and the first sighting of the Eiffel Tower, that was one evening to remember.
Saint Chapelle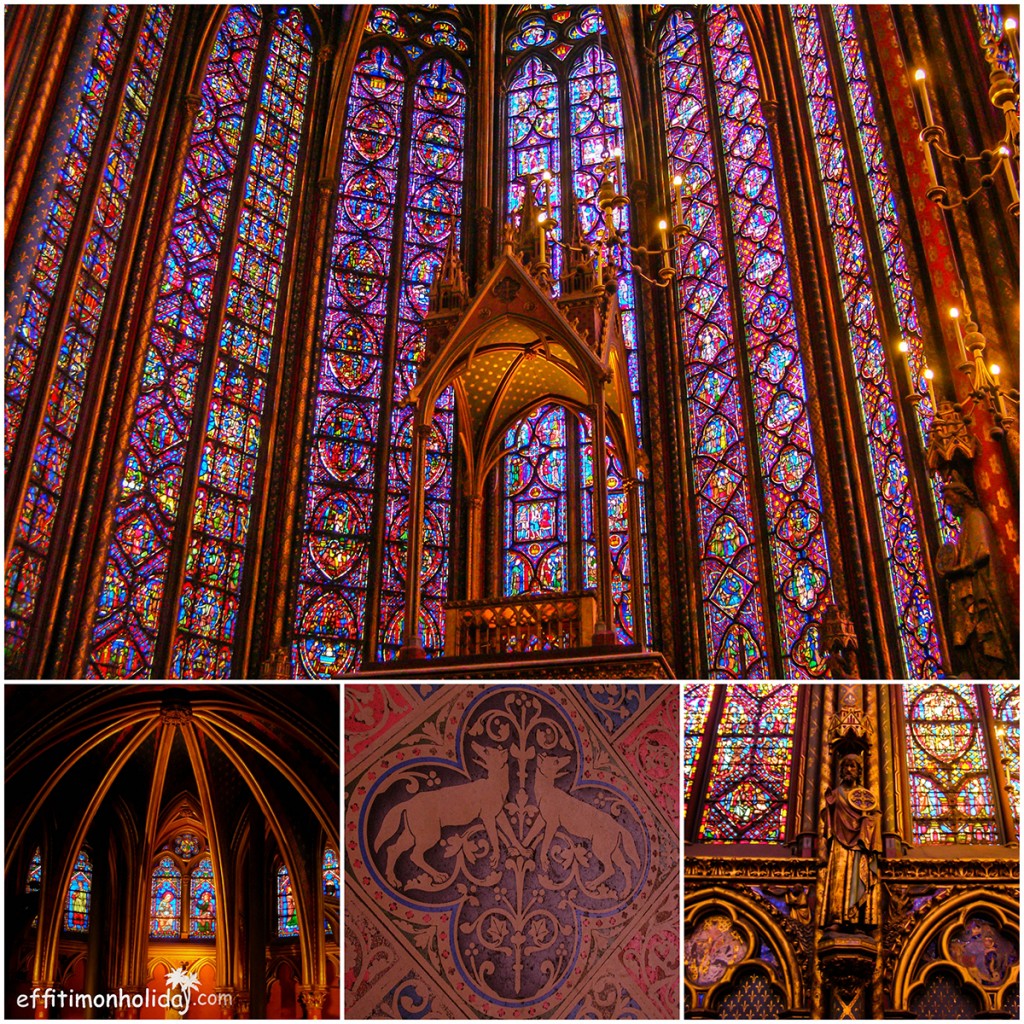 Since Saint Chapelle is a rather small chapel, we did wait quite a lot to get in, but it is SO worth it! Forget Notre Dame, this 13th century chapel will find you taking more pictures than the paparazzi following Kim Kardashian.  The lower chapel is gorgeous itself, but go up the stairs and make sure you have some pillows so your jaw won't hurt when it drops on the ground. The stained glass windows are like nothing I have ever seen and I could hear a "whoa!" every time someone was reaching the upper chapel.
Château de Vincennes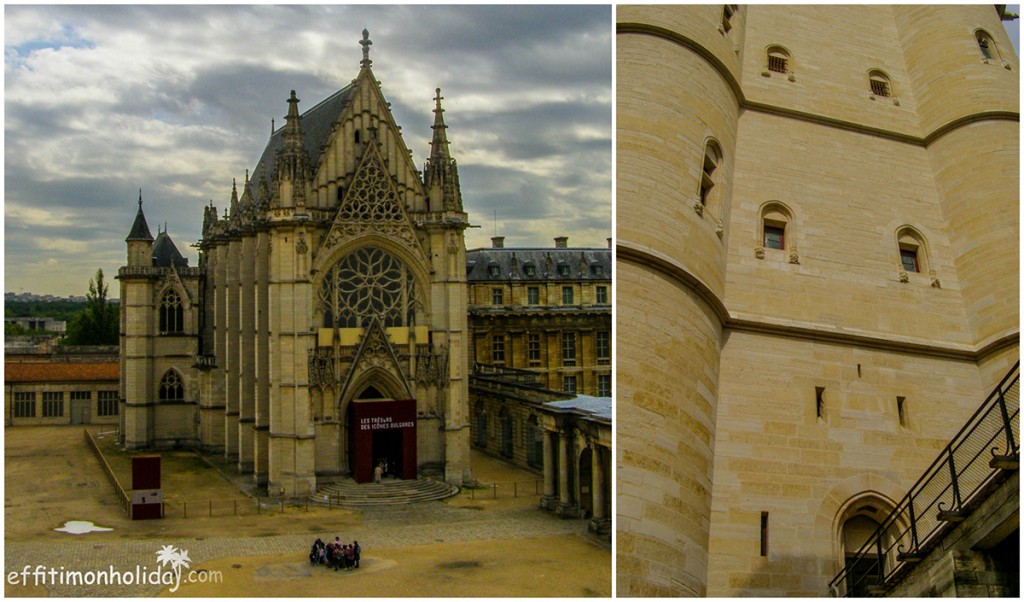 We had no idea this 14th century Medieval castle even existed, but it's located at the end of the metro 1 line, so we kept seeing its name daily, until the last day when we had decided to check it out. We walked out of the metro station and it felt like a whole different city. Quiet, peaceful, we were able to enjoy the castle on our own pace, with no one bothering us.
Second time
This year, I spent four days in Paris, at the top of my "to-see" list being some sights I had missed the first time: the Luxembourg Gardens and the Arc de Triomphe (climbing its many stairs is a bitch, but the view is breathtaking!). I also wanted to revisit some old favorites as well as see a few hidden gems because I was sure they existed. Yes, I know, quite a lot for four days.
Montmartre: Le mur des je t'aime and Saint-Jean-de-Montmartre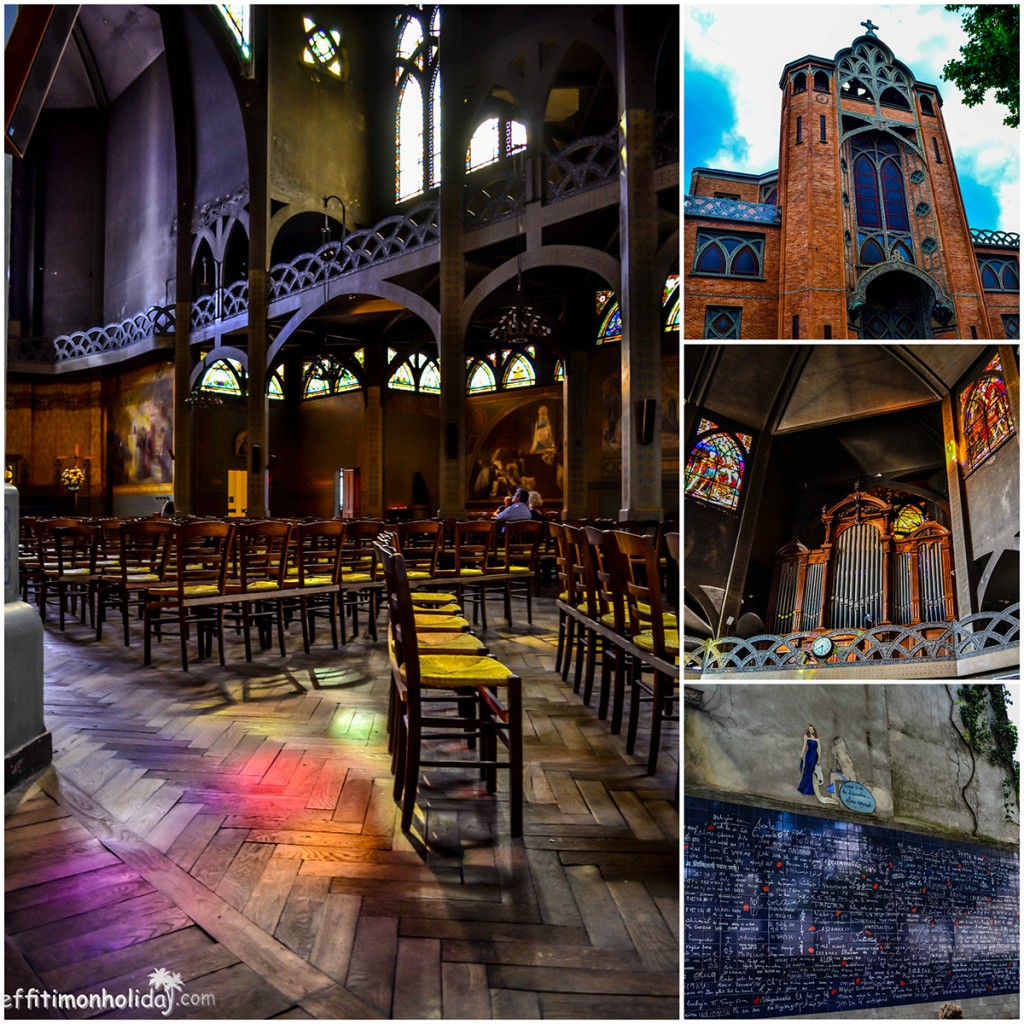 Starting a visit to Paris anywhere but in its heart – Montmartre – felt odd. So after an incredibly good lunch at a Colombian restaurant, we headed to the famous church. Prior to this, I read in the plane magazine an article about the hidden places of Paris and one of them was the I Love You Wall (Le mur des je t'aime). However, after wandering for a while on the beautiful streets of the hill, I was about to give up. But then I noticed the shop I really wanted to buy tea from (Kusmi Tea, best I've ever had!) and right next to it was a charming church we knew nothing about, Église Saint Jean de Montmartre. Even if you don't go inside, the stunning facade made with bricks and ceramic tiles will definitely impress you. Then, guess what we saw across the street from the church….the wall we were trying to find, where I took the appropriate amount of pictures of the wall and the part where it was written in my own language. 😆
Catacombs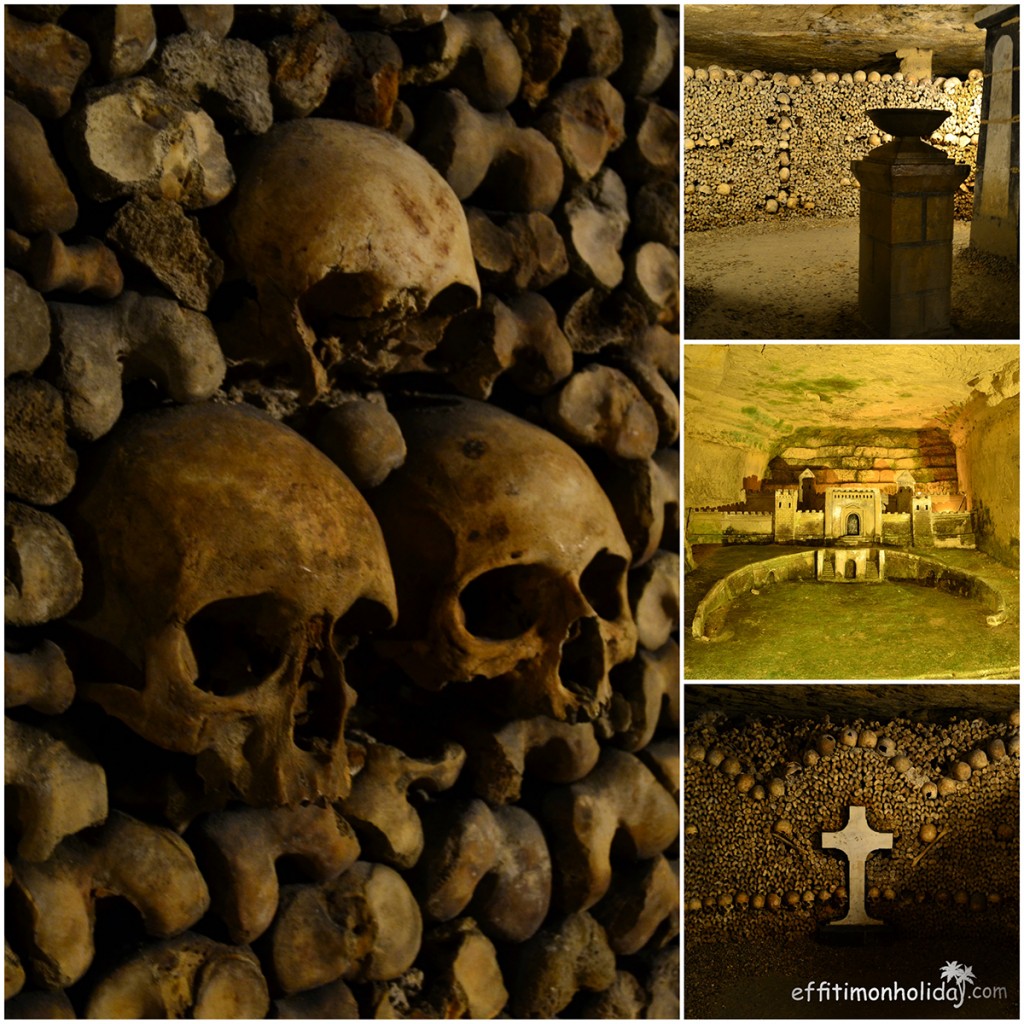 While the I Love You wall was indeed hidden, the Paris Catacombs (that we've also read about in that damn magazine) were far from it when we visited. Three hours of waiting in line, THREE!
First hour: Look, the queue is moving pretty fast.
Second hour: Well we've waited this long.
Third hour: I'm gonna punch someone.
So what is it doing on this list then? I am sure it was only this busy because it was Sunday and raining. The on and off rain didn't help a bit and most people wanted to be somewhere, inside. Should you go on a sunny Monday, I bet everyone will be queuing at any other popular spot.  And the Catacombs themselves were interesting, creepy in places, but full of history. The whole time however I wondered if anyone has ever left the place with a bone or a skull. Apparently they may have, because they were checking the bags at the exit. 😕
Montparnasse Tower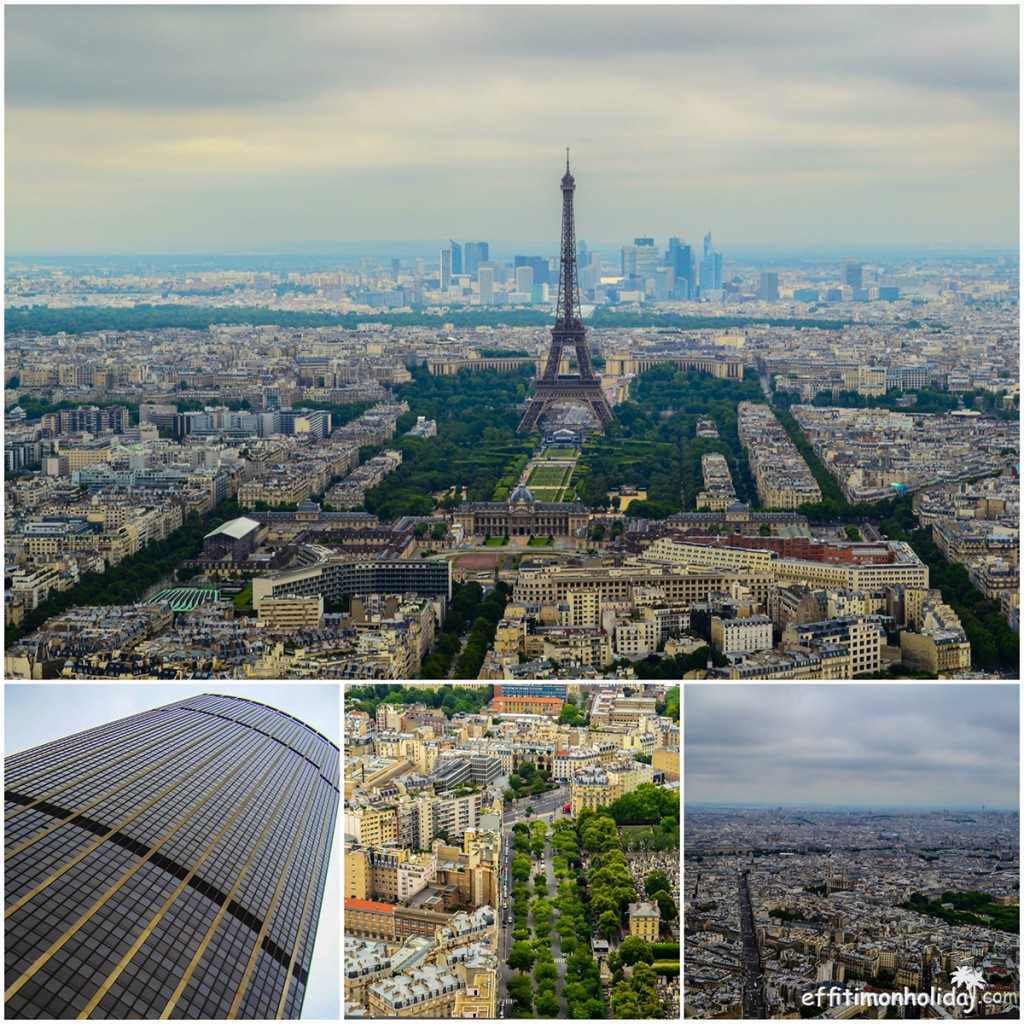 So you want to see the city from the Eiffel Tower? You and several hundred people. Why wait when you can go to the Montparnasse tower, take the fastest elevator in Europe and reach the 56th floor in only 38 seconds? And the view up there is even better, they advertise it as the most beautiful view of Paris and it's easy to see why. Tip: go on a sunny day, if it's cloudy and foggy, you may not enjoy it as much.
Place des Vosges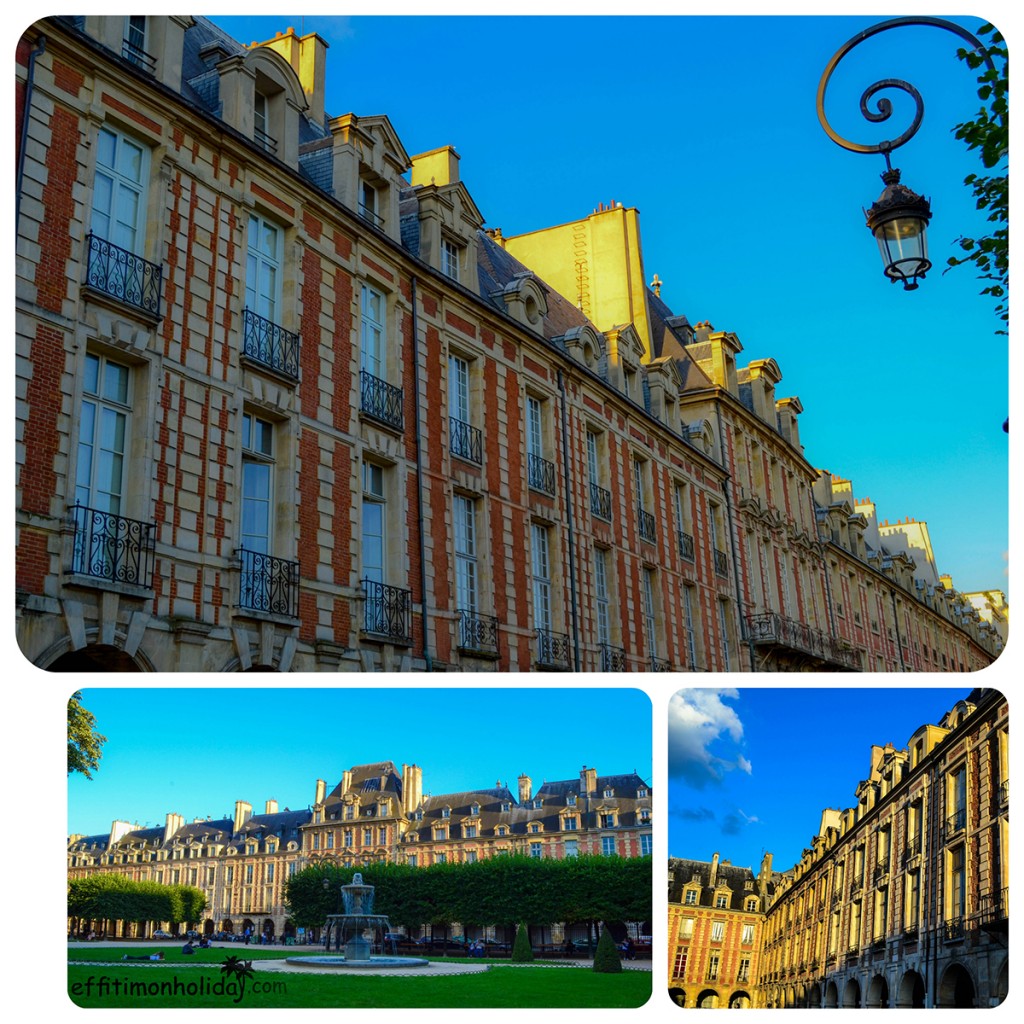 The oldest planned square in Paris is one not to be missed, even if you only stop for ten minutes on a bench to have a quick snack. I loved that you can say it's a square square, with it being a plaza in the shape of a perfect square (140 x 140 m). But its best quality in my opinion is the fact that the buildings are made with red bricks that make them stand out from a lot of places in Paris.
Next time
I believe Paris is a city that's best explored by wandering aimlessly on the streets and this is exactly what I'm planning on doing when I will come back (whenever that will be!). However, I do have some places in mind that I must not miss. Here they are:
Porte Saint-Denis
One of the gates left from the old city wall that may not seem like much, but it's situated in a charming area, perfect for just walking around.
Latin Quarter
How have I missed this beautiful place twice now?! It seems like the perfect place to chase that bohemian feeling everyone is talking about when discussing Paris. I must fix this wrong and go there as soon as I find myself in the city.
Parc des Buttes Chaumont
Probably the most impressive park in Paris, it was built in three years in the 1800s and it has a waterfall, a cave and even a smaller version of the Temple of Vesta, in Tivoli! It seemed impossible to miss it, but then it had to go and rain all day long, which meant we weren't able to go to the cave and didn't have time to visit it another day.
La Promenade Plantee
Ever since I have read Lucy's post on this elevated parkway, I knew I had to go there, but sadly there simply wasn't enough time. Until I can visit Paris again, you should check out the beautiful pictures Lucy has taken one Autumn afternoon.
 What do you think, does Paris really have any off the beaten path sights? If so, which one was your favorite?