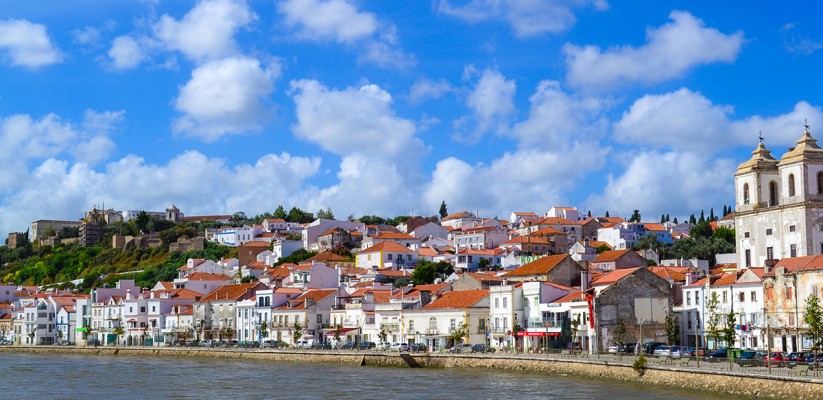 Short Stop In Alcacer do Sal
Our road trip continued from Porto to the Algarve, meaning we had over 500 km to travel in one day. We knew that one stop would be Coimbra, but we couldn't decide where to go afterwards.  Évora was out of our way and all the other places didn't seem interesting. So I took the map and started searching for pictures for each town on our way, until I found Alcácer do Sal, a small but beautiful town that looked just like my cup of tea.
We were starving when we arrived to our destination so we stopped for a bite. Called O Nene, I've had the most delicious fish at this restaurant. While the owners didn't speak any English and they didn't have menus, we understood that you must choose which type of fish you want, how you want it cooked (fried in oil or butter), then you pay per kilogram. We got some "complimentary" cheese and olives while we waited for the fish that we ate with melted butter and a salad. It was absolutely delicious and just writing this makes me drool a little. And believe me, I almost never eat fried fish, I had a plate in Seville a few days later and it took me a day to get over it.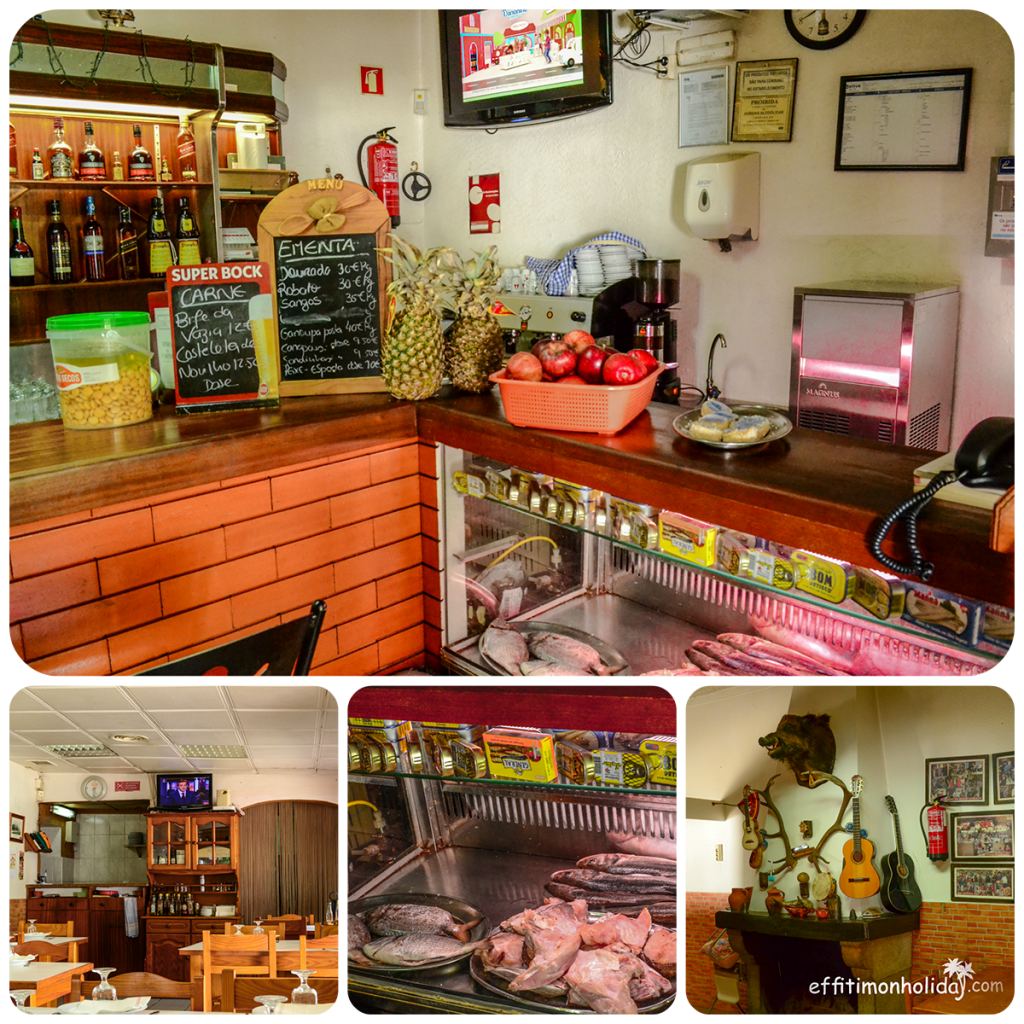 After a fulfilling lunch, we set off to explore the city for a bit, before moving on and making sure our hotel reservation isn't canceled. We discovered some lovely old streets and we wandered around until we found a nice church.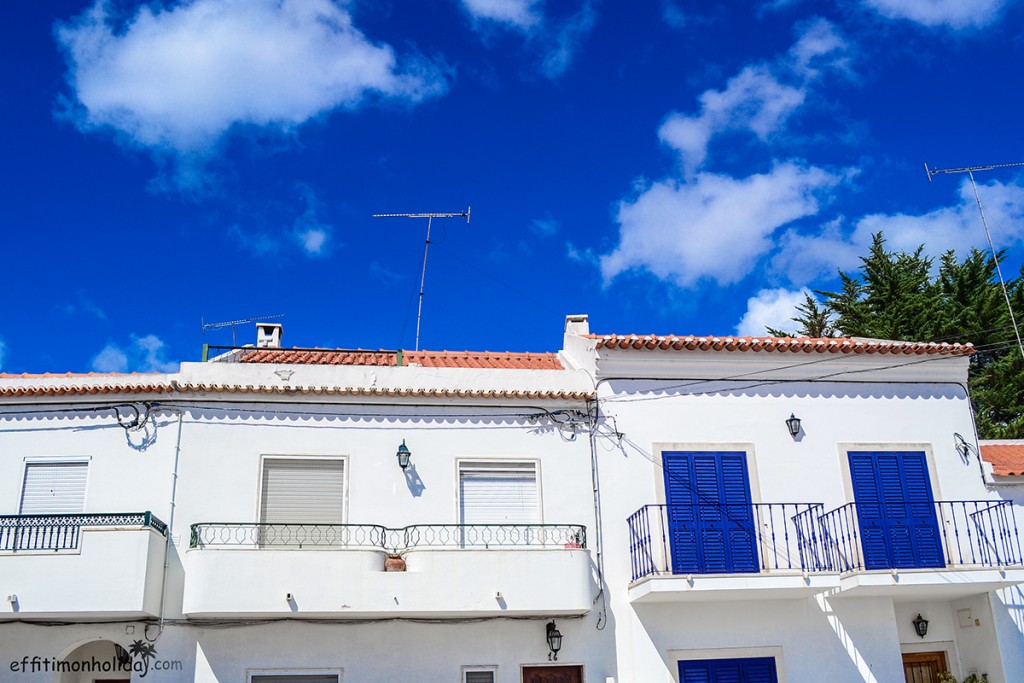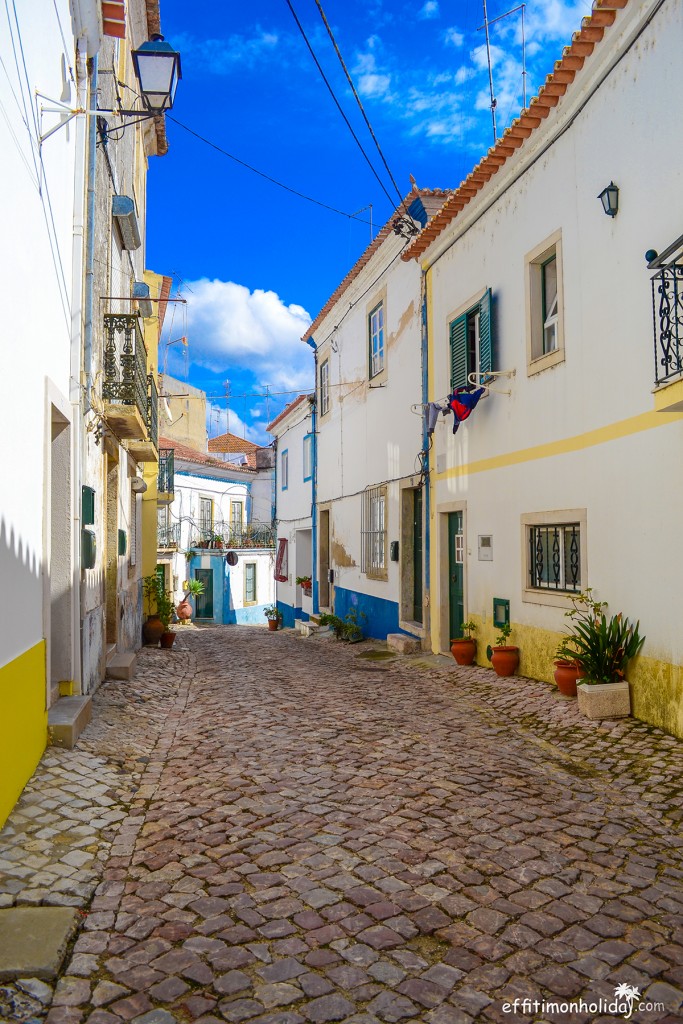 Decorated with azulejos, the Church of Santiago dates from the 18th century and is considered an example of Renaissance architecture in Portugal.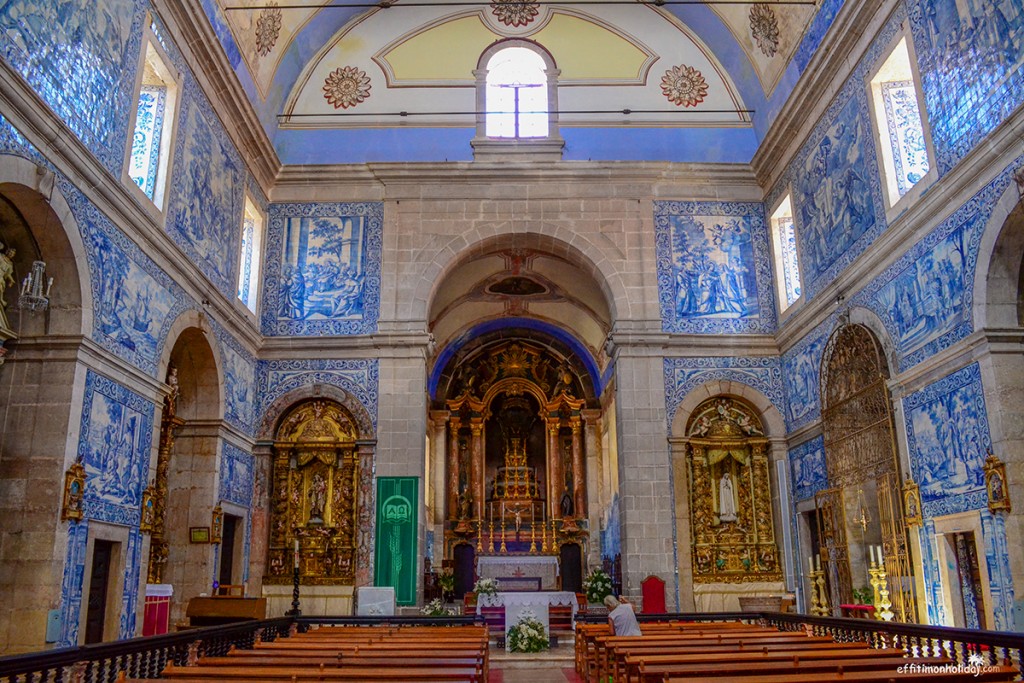 I wanted to get to the Sado River because it seemed like the perfect place to photograph the city. Once I got there, I was impressed by how clean, quiet and beautiful the town was, but also sad that we didn't have time to visit the castle at the top of the hill, overlooking the whole place.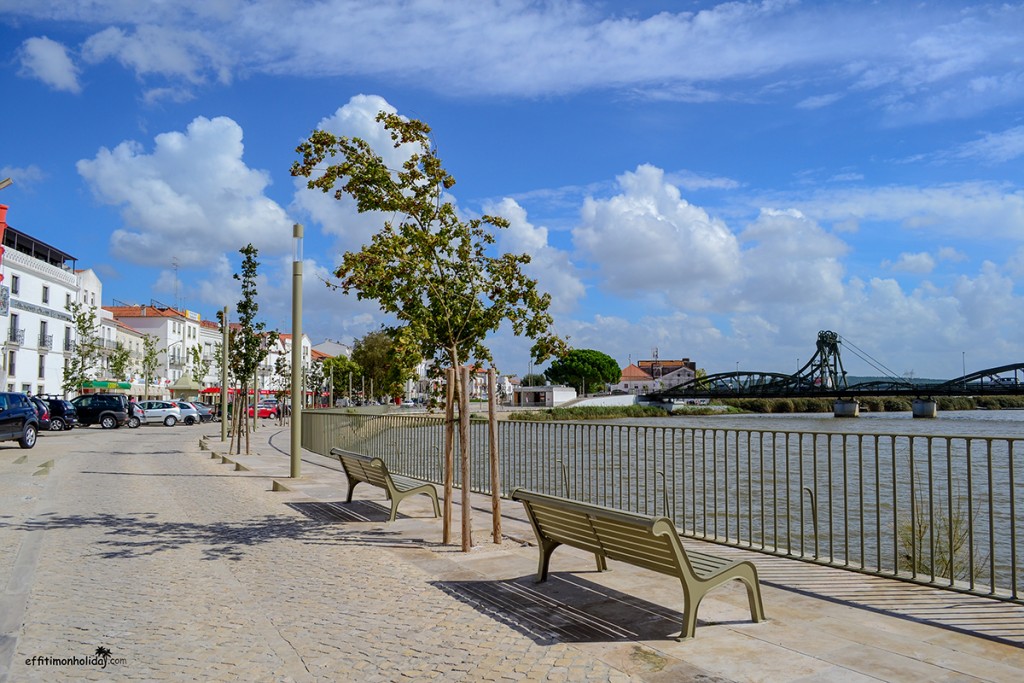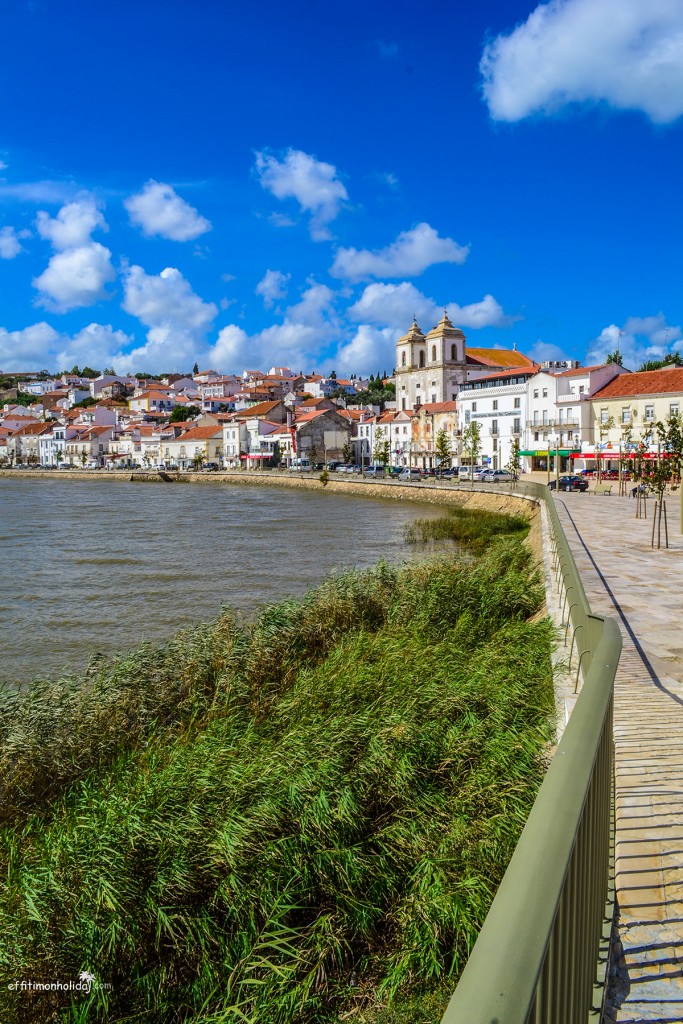 "We have to go if you don't want to spend the night on the road!" mom called, so we walked back to the car on the town's narrow streets, as always, wishing there were more time to explore the town. Sometimes the days really need more than 24 hours!